The Healthy Mummy founder Rhian Allen shares how she started the business
Hi everyone! My name is Rhian and I am the founder  of The Healthy Mummy. Thank you for visiting our site – here is a snap shot of why the business is here and where it all began…
When I launched The Healthy Mummy on October 1, 2010, I had not one ounce of business experience. I had bucket loads of passion, energy and ideas… but that was all I had.
But as I have learned, passion, energy, hard work and ideas can get you a long way!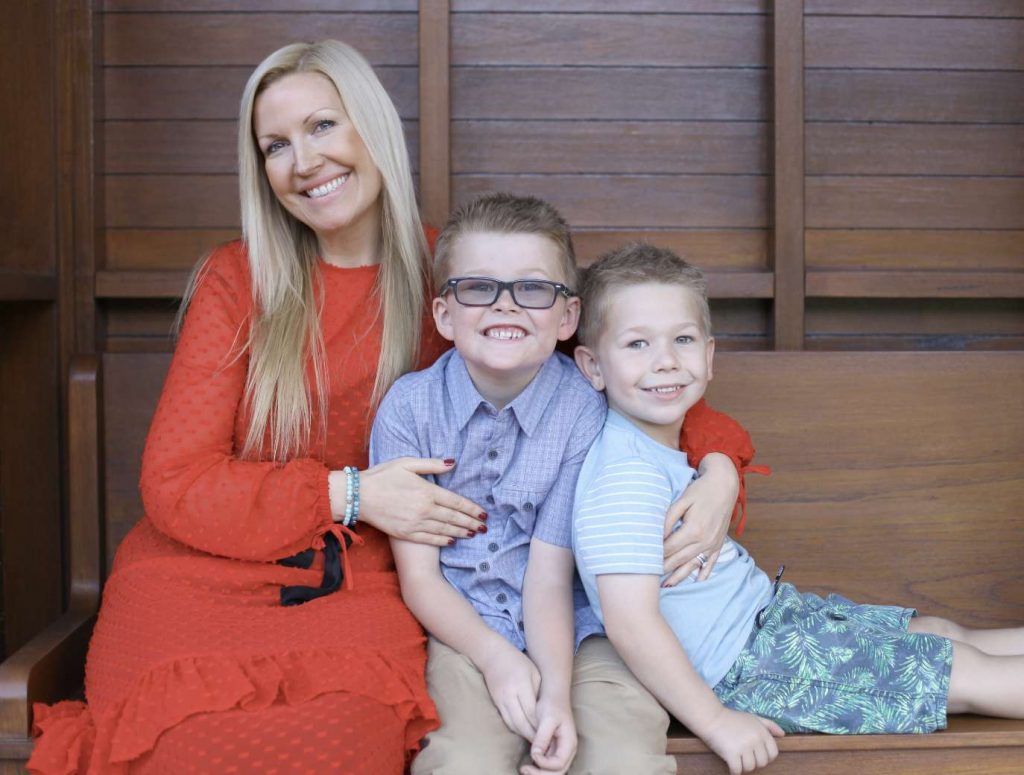 How The Healthy Mummy began
In 2010, I was pregnant with my first baby. I discovered there was no holistic national support system to help mums shape up and get healthy after having a baby.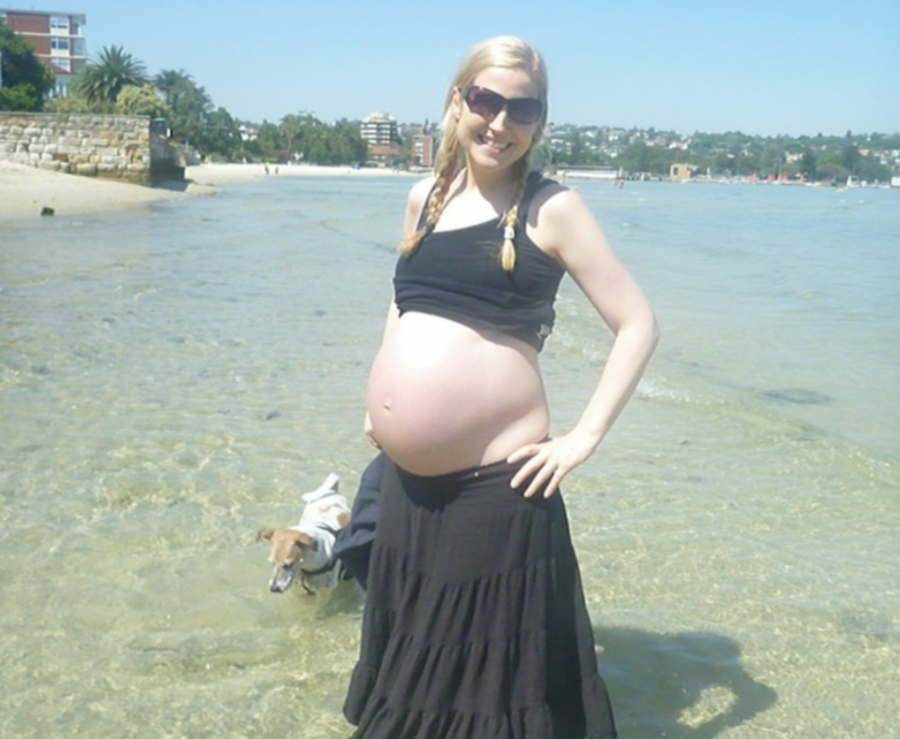 I wanted to create a program which offered safe and healthy plans and support to all mums after having children – and which offered programs and products that were safe in breastfeeding.
So after lots of research, I quit my 12 year career in corporate media, sold my house and invested every dollar I had to create a healthy and sustainable program – made just for mums.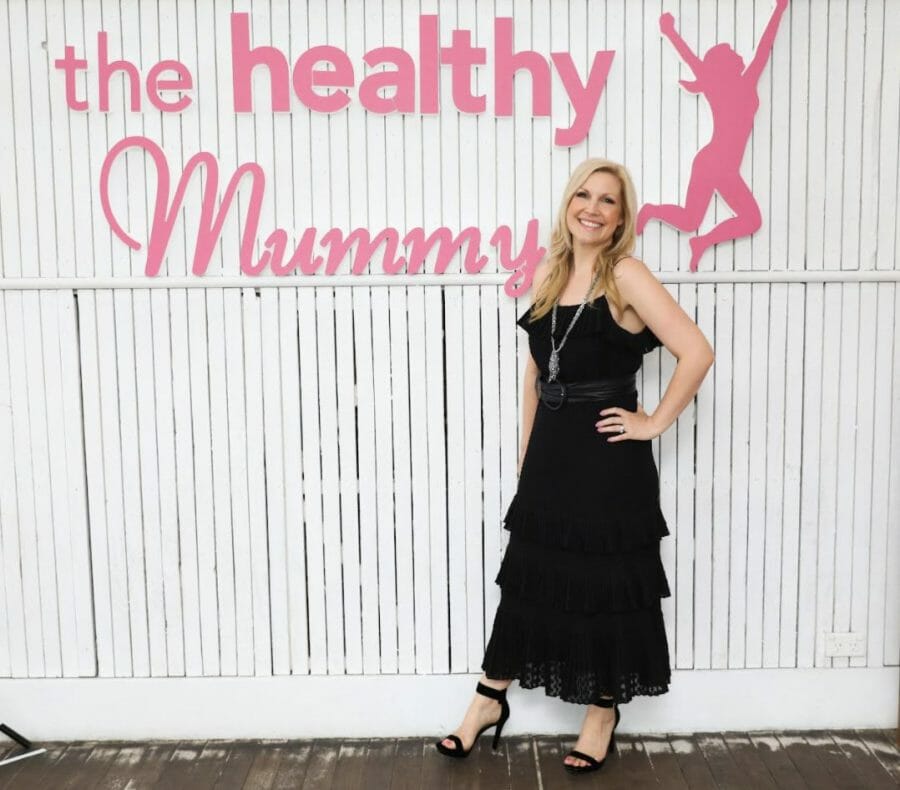 And now, years later (after working every single day and night), The Healthy Mummy is now the biggest mums only healthy eating and weight loss program that exists – and is growing every day thanks to YOU!
The aim of The Healthy Mummy has always been to empower mums to live a healthier life and it started off with just a few hundred mums using the programs on Facebook.
Now, thousands of mums are transforming their health, life and body on The Healthy Mummy plans.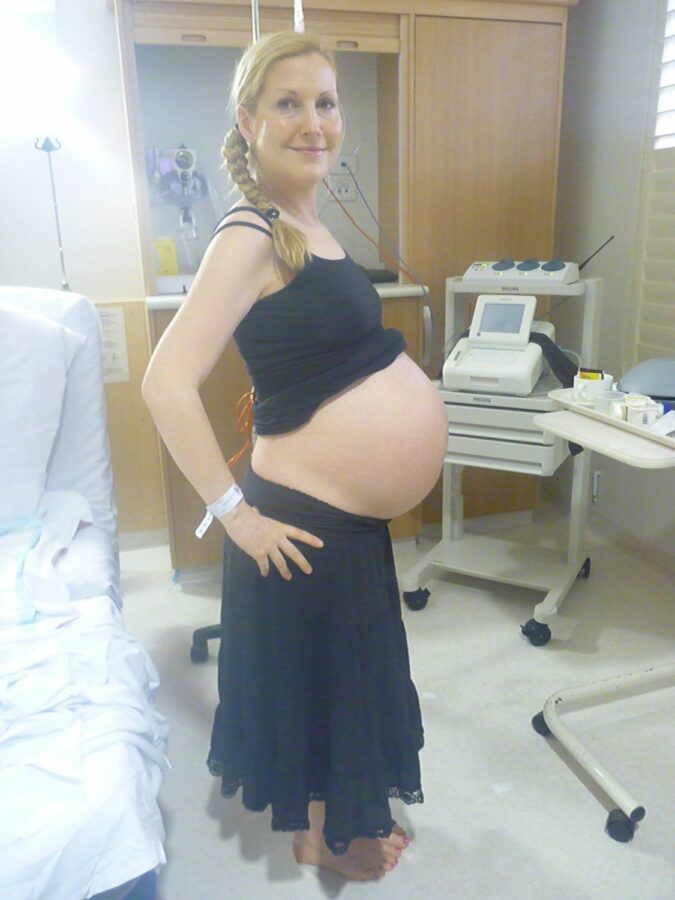 In the beginning, it made me think about how hard it was for mums to get healthy after having kids. To lose weight.To regain body confidence.
Especially when mums are on a tight budget and have a whole different set of priorities – especially when their lives and often their social lives and networks have changed so much.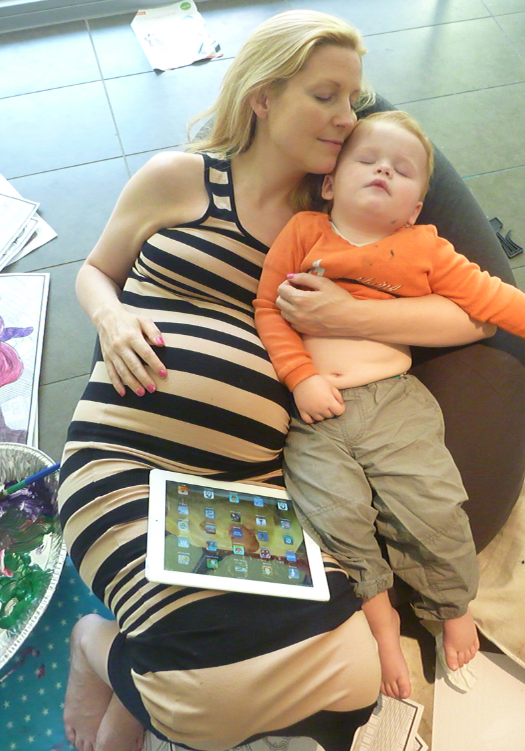 I have dedicated my life to listening to customers and my approach is always CUSTOMER FIRST.
What is involved with The Healthy Mummy?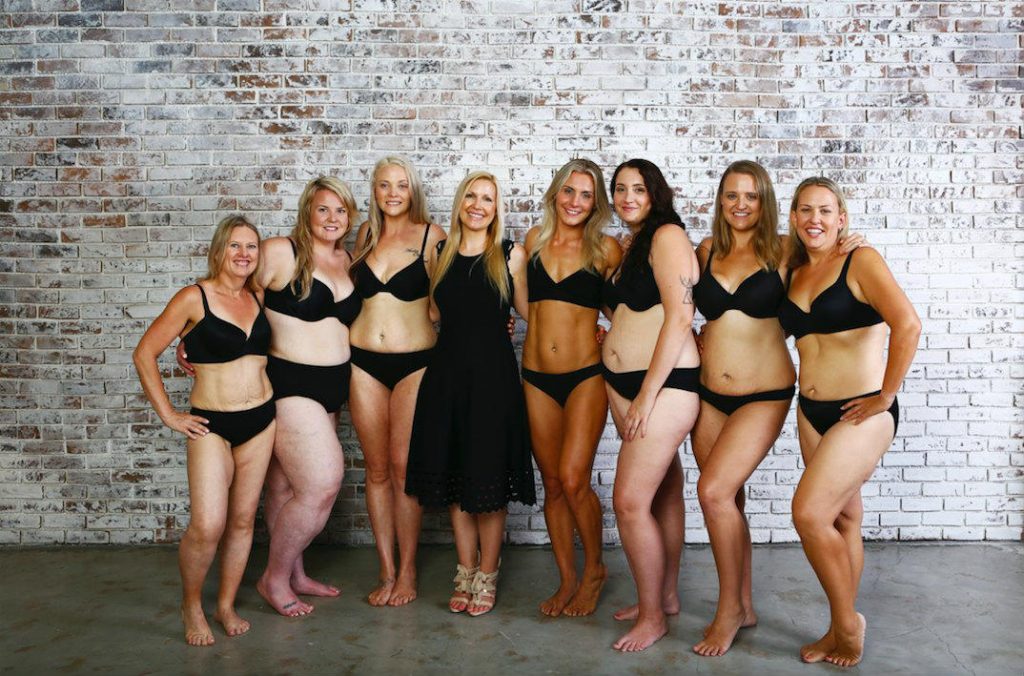 Firstly it is about healthy and REALISTIC weight loss and healthy living. It is not about trying to achieve a six pack – but about empowering mums to learn about healthy food, healthy living and doing it in a supportive environment.
Being a mum is HARD WORK and we all totally GET IT here at The Healthy Mummy! And this understanding and empathy shines through in the recipes, the exercises, the products and the amount of budget and family friendly products available!
The two biggest products are the 28 Day Weight Loss Challenge and the Healthy Mummy Smoothies.
There are also LOTS of other products – over 52 books, supplements, singlets, active range, snack bars and lots more which cover Healthy Kids products and Healthy Pregnancy products.
The 28 Day Weight Loss Challenge is a fully interactive and online customisable meal and exercise plan with over 6,000 recipes, hundreds of exercise videos and 24/7 support.
Each month there's a brand new challenge theme and there are hundreds of thousands of mums on the Challenge – check out all the details here!
The Healthy Mummy Smoothies are healthy meal replacements that are breastfeeding friendly and contain NO artificial ingredients or added sugar. It is recommended by doctors and midwives. You can check out all of our delicious flavours here!
A big part of what we offer is SUPPORT. I am a busy mum of two so I understand the demands of motherhood. I am passionate about ensuring that The Healthy Mummy network offers 24/7 support in a safe, non judgemental and supportive environment.
We are absolutely not here to put pressure on mums to lose weight. We instead offer support, advice, plans and products to help mums lose weight when they are 100% physically and emotionally ready to do so – which could be a few months post birth or a few years. Everyone is an individual and we treat them as such.
The aim of the The Healthy Mummy focus is to educate mums how they can make small changes to their life to become healthier and also show them how they can change their life to a healthy one for them and their family.
If you are just discovering the brand then please get a free recipe pack here.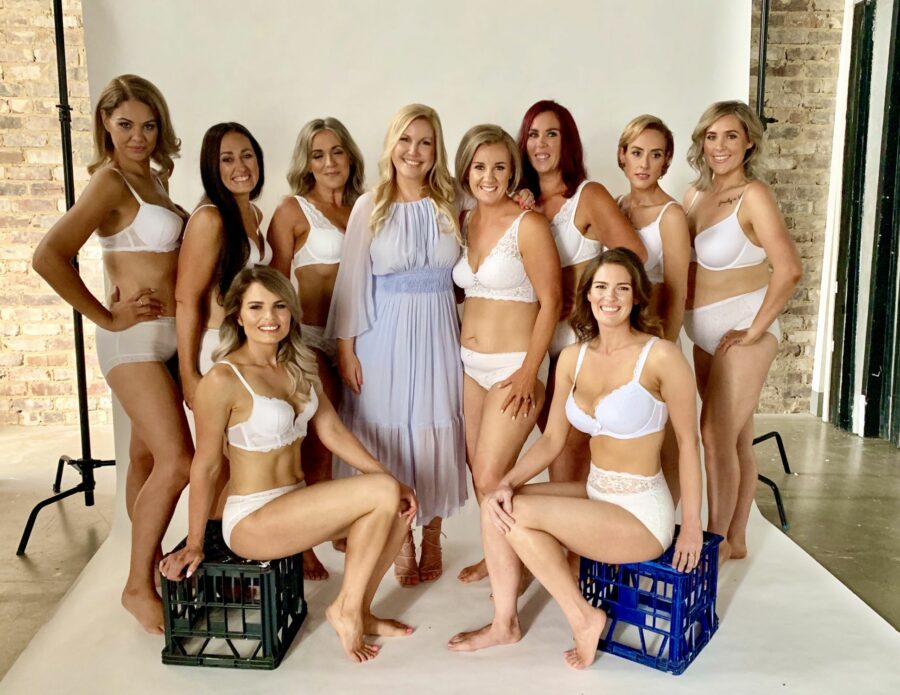 I literally had no idea it would turn out like it has. I am humbled by it every single day. I went it into it with complete passion and a desire to do something good with my life and to be able to do it around my kids as they grew up – which I feel so very grateful for every single day.
But I would never have believed 12 years ago, that it would be a world wide business where we would be helping so many mums to improve their health and transform their lives and it literally blows my mind.
Thank you for reading!
Rhian x
Partnership with Priceline
The Healthy Mummy announced an exciting new partnership with Pharmacy Superstore Priceline in 2021!
From September 2021, and for the very first time, The Healthy Mummy's range of leading health and nutritional products will be available in-store!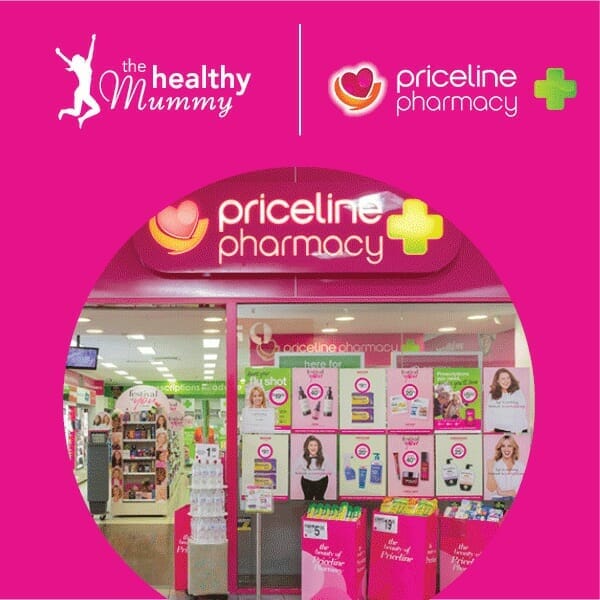 Jump ahead to find out more:
The Healthy Mummy Priceline Partnership
The Healthy Mummy was founded on a passion and desire to empower mums to live their healthiest life, and after 10 years, we are proud to say we have helped hundreds of thousands of mums achieve this for not only mums but their families too.
This next step in partnering with Pharmacy Superstore Priceline, a business that is also dedicated to empowering women and their families, means we are able to offer even more to the most valuable part of our business, our customers. This also means that we have the opportunity to reach and help more families to improve their health and wellness.
Healthy living for the whole family
This commitment from Priceline Healthy Mummy partnership means that from September, Healthy Mummy's biggest selling range includes the FIVE STAR Premium Smoothies, supplements, kids smoothies, and the new Healthy Man Meal Replacement will be on sale in more than 440 Priceline stores nationwide.
They'll also be available through priceline.com.au as well as through the Healthy Mummy online shop.
The Healthy Mummy founder, Rhian Allen, is super excited to take the company on this next step delivering customers with greater access to Healthy Mummy products.
Healthy Mummy founder Rhian said, "We have listened to our customers' requests to purchase our products in-store so this is a wonderful opportunity to provide them with greater access as well as introduce new customers to our best-selling products aimed to support the whole family, from pregnancy and breastfeeding products, nutrition supplements, healthy weight loss shakes, protein powders, healthy smoothies for children and even through to a newly launched nutrition range for men."
Partnered in sisterhood
That's not where the partnership ends, either. In addition to new products in store, Priceline's Free Rewards program Priceline Sister Club will be offering members additional reward points, and an exclusive offer on The Healthy Mummy 5-star rated Healthy Mummy app.
The Healthy Mummy App has EVERYTHING you need to succeed in your health journey. It literally is your meal planner, fitness trainer, motivator, calorie and fitness tracker in one awesome app in the palm of your hand.
The Healthy Mummy app features thousands of healthy recipes, hundreds of fitness work-outs, a new well-being program and the hugely successful 28 Day Weight Loss Challenge program.
What will be available in Priceline Stores?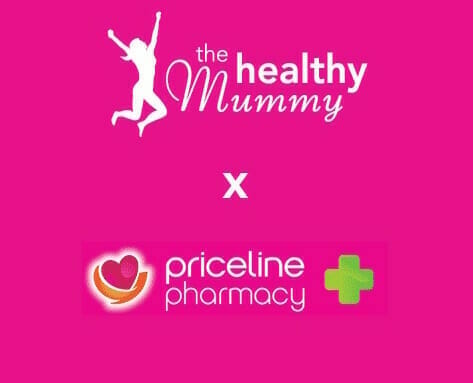 The Healthy Mummy products available in-store and online through Priceline include:
Premium Smoothies
Premium Whey Blend Meal replacement with 24 vitamins and minerals and probiotics. (Chocolate and Vanilla $49.99)
Tummy Smoothie
Premium Tummy Complex and Whey Based Meal replacement with 24 vitamins and minerals and probiotics. Low allergy, collagen and gut-busting. (Vanilla $49.99)
The Healthy Man Meal Replacement
Scientifically formulated by Nutritionists and Food technologists especially for men to help boost their health, vitality, and nutrition as well as help them in their weight loss journey. (Chocolate and Vanilla $59.99)
Pregnancy Smoothie
The Healthy Mummy Pregnancy Smoothie is a convenient and nutritious supplementary drink. The Pregnancy Smoothie is made from whole foods, is high in protein and calcium, contains probiotics and is a good source of fibre. ($43.99)
Healthy Kids Smoothie
The Healthy Kids Smoothie has been specially made as a healthy snack for kids and is ideal if you have fussy eaters or want to ensure your children have a delicious, nutritious and healthy smoothie snack. (Vanilla and Chocolate $32.99)
Find out which weight loss lady shake is right for you.
Control X
This is a breakthrough product designed to put you back in control of your food consumption. Control X is a delicious drink that has been designed with glucomannan to help you feel fuller for longer. (Orange and Berry $49.99)
Carb X
It slows normal carbohydrate uptake, supports carbohydrate metabolism and contains white kidney bean extract – a superfood that slows carbs being broken down into sugars. (Vanilla $49.99)
Sugar X
It has a convenient oral spray with Gymnema leaf, which has been traditionally used in Ayurvedic medicine to temporarily reduce the taste of sweetness on the tongue. Take before eating to flick the switch on sugar. ($39.99)
Metabolism Support
It is formulated to work with four key foundations: thyroid care, metabolism (fat and carbohydrate), glucose handling and energy production. ($44.99)
Supergreens
Specifically designed for busy mums, the Healthy Mummy Energy Boosting Super Greens supplement is here to help boost energy and support the immune system and provide a range of vitamins, minerals and phytonutrients. ($29.99)
Protein Powder
It is a good source of high-quality whey protein, with 28 grams per serve and 93% whey protein. This high-quality protein powder is breastfeeding–friendly and comes from grass–fed cows. (Chocolate and Vanilla $49.99)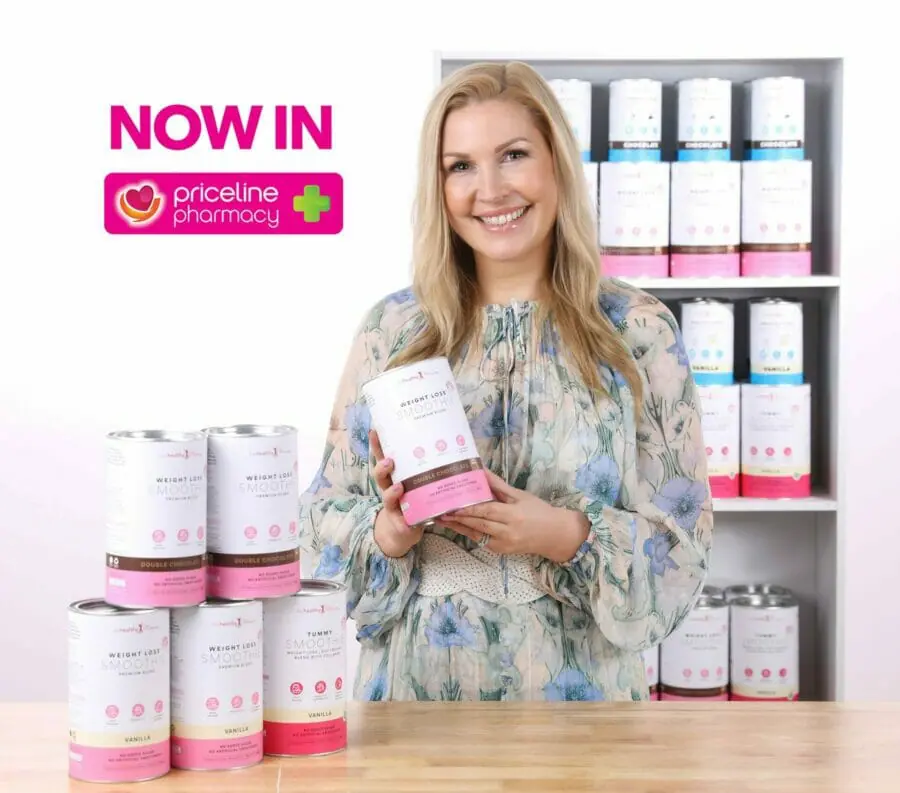 For more details on the Healthy Mummy Priceline Partnership – see the FAQs here.
Acquisition and changes to leadership
In 2022 The Healthy Mummy was acquired by a public company called Halo Food Co and this means The Healthy Mummy will now be on the Australian Stock Exchange as part of Halo Food Co- how exciting!!! Halo Food Co. is a leading Australian and New Zealand product developer and manufacturer in the health and wellness sector and we are VERY excited about the new product innovation we will be able to bring to the customer via this exciting new partnership.
Since day 1 in 2010, Rhian has always run the business with a customer-first approach and we will always strive to deliver the best to our community. We listen and take on board all you have to say and what you say drives what we do and what we don't do.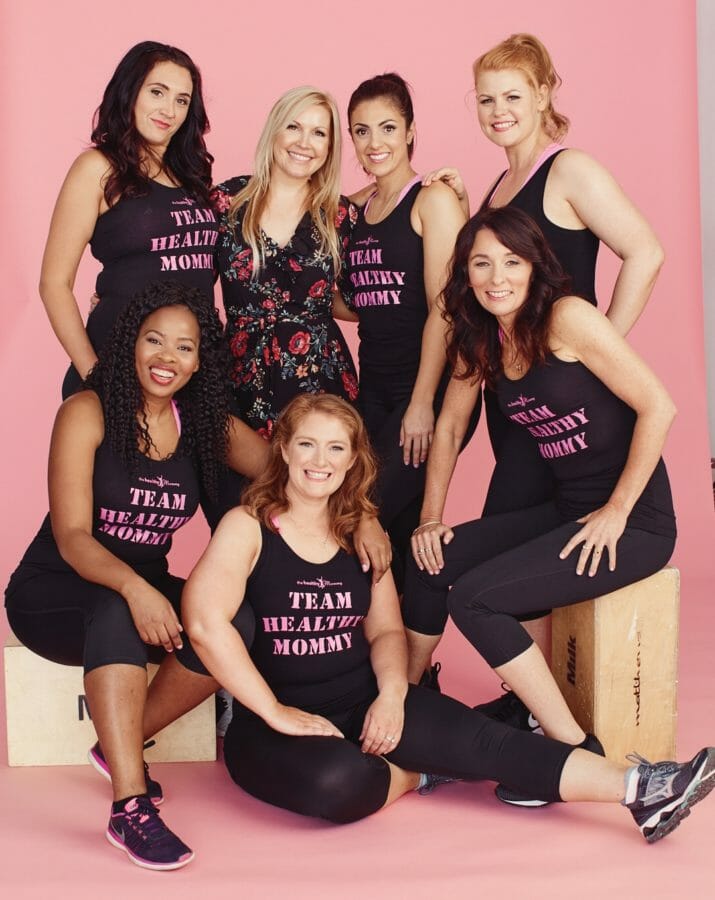 To say we are a customer-centric business is an understatement and I have and will always strive to make every customer and mum happy with what we offer and do as a business (even though it is hard to please everyone we do really try!).
So partnering with Halo Food Co was something I feel very happy about as I firmly believe that the Halo team will help to further my own vision and belief of 'customer first' and will allow us a business to serve you the customer even better with incredible product innovation and an even wider range of products.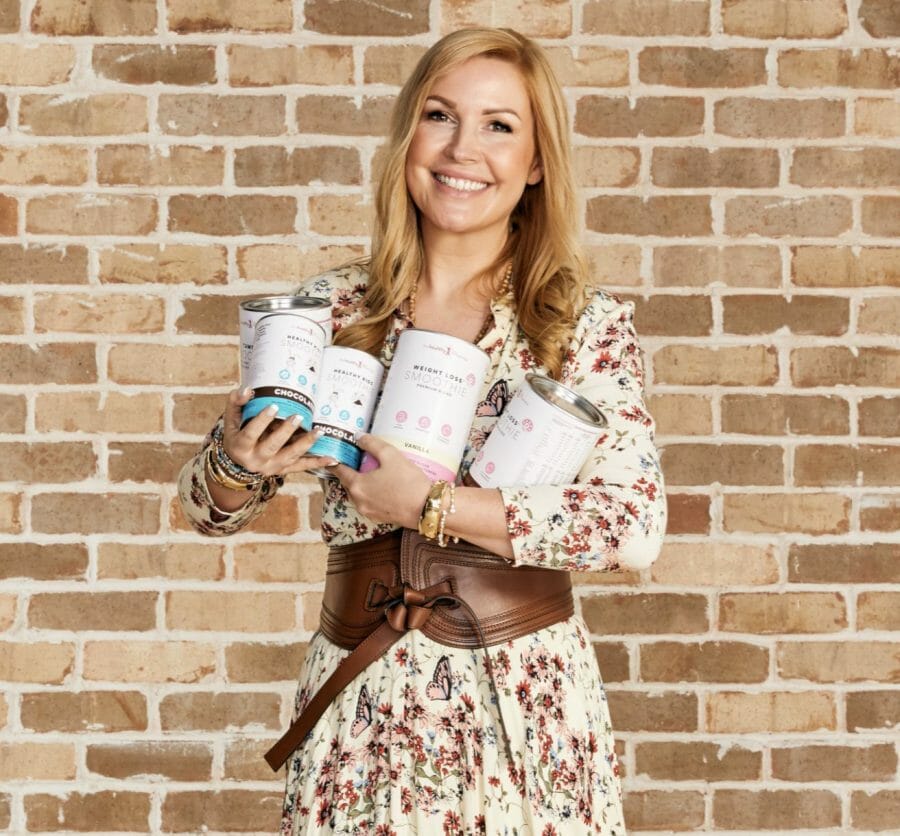 And most importantly, we want to say THANK YOU. We feel so lucky to have the support of you the customer and without your continued support the business wouldn't be where it is today and we wouldn't be able to employ so many mums across Australia and New Zealand and we wouldn't have been able to transform the health of so many 100,000's of mums.
To us The Healthy Mummy isn't just a business – it is so much more than that. It is a movement, a way of life. It is a place where you have a voice.
It is a HUGE community of mums with a giant beating heart and for the past 11 and a half years it has been a privilege and pleasure to be part of it and I am so excited for the next stage of the business and we feel honoured to be leading it and as always I will always look to you, the customer, for guidance on what we do next.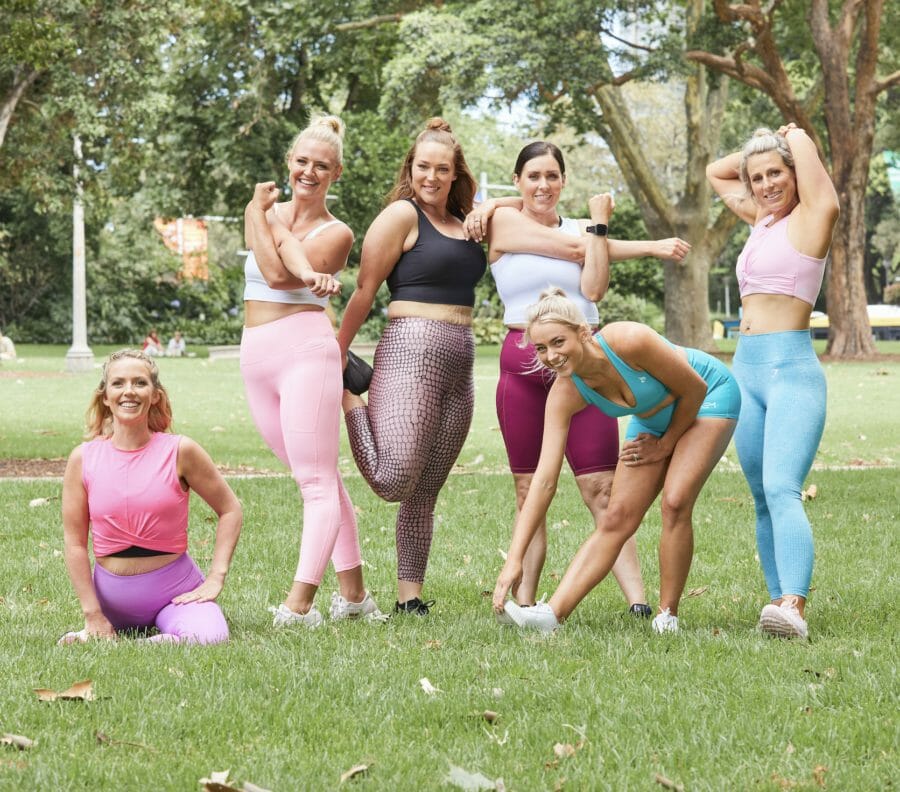 But in the meantime we are delighted to say that we have a raft of new innovation coming VERY soon, which has all been based on your voting and feedback over the past few months on products and services, you want and need, so stay tuned for an exciting year ahead aboard The Healthy Mummy train!
Rhian's departure as CEO
At the end of 2022 Rhian Allen who founded The Healthy Mummy and built the amazing community we all know and love, resigned as CEO and left the company to pursue other business ventures. After spending 12+ years building a brand that is loved by so many and has helped thousands of mums live a healthier and happier life Rhian felt it was time for her to move on and with the acquisition of the company by Halo Foods it was the perfect time to pass the company over to new leadership.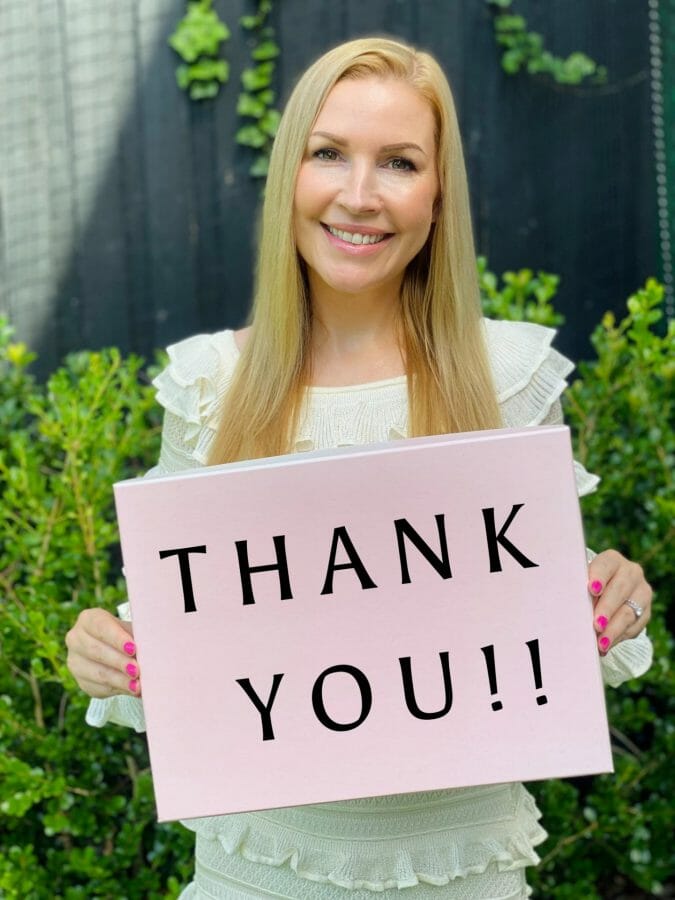 Below is the announcement Rhian made on her public Facebook page:
"I have an announcement
Just over 3 weeks ago I made the very difficult decision to resign and step down as CEO of The Healthy Mummy.
It was such a hard decision after having founded the business 12 years ago when I was pregnant with my first baby.
I  love the business, the brand, the customers, the staff, the community and the culture that we have built over the past 12 years and I actually believed that I would never walk away
It has been an absolute privilege and honour to run the business for so long and the best part has always been having such a close relationship to the customer and the community.
I have always been so humbled at how the customer has allowed the brand and me into their life and trusts what we do.
It has also been a privilege to work with so many AMAZING people (99.9% of whom have been women and mums) over this time and I have been so lucky to have worked with a team who have been as passionate and dedicated to the business as I have been.
So why am I leaving?
Firstly it has not been an easy decision but I am a strong believer that all of us need to take care of ourselves and our own wellness and even though decisions are hard it doesn't mean we shouldn't make them – so here I am standing by my own beliefs.
I am still as passionate today about business, healthy living, wellness and positive living as ever and I am not going anywhere and as always you can follow me on my Facebook page or on my Instagram page @rhianbusyallen and am excited about what I will do next (but I am not sure what this will be yet!!)
I will also be a brand ambassador for The Healthy Mummy
I feel so so lucky to have done what I have done for 12 years and to have created something pretty awesome with an incredible team and an incredible community supporting me and lifting me up every single day and I cannot say THANK YOU enough times for all the support
Rhian"
Partnership with Woolworths
In 2023 we announced that The Healthy Mummy is now stocked in Woolworths nationwide! We've developed three brand new products in our popular Tummy Smoothie range, which are available exclusively at Woolworths to make a healthy living even easier and more convenient for busy women and mums. What's more, you'll find a few of our best sellers in select NSW stores.
Exclusive smoothie range available at over 900 Woolworths stores
This has been the motivation to develop our new Tummy Smoothie range, so you can easily pick up products that give you real results, readily available across Australia in over 900 stores. The range consists of three NEW products, including the revolutionary Tummy+ Smoothie.
Read more about this partnership here.
10 things I have learned about running a business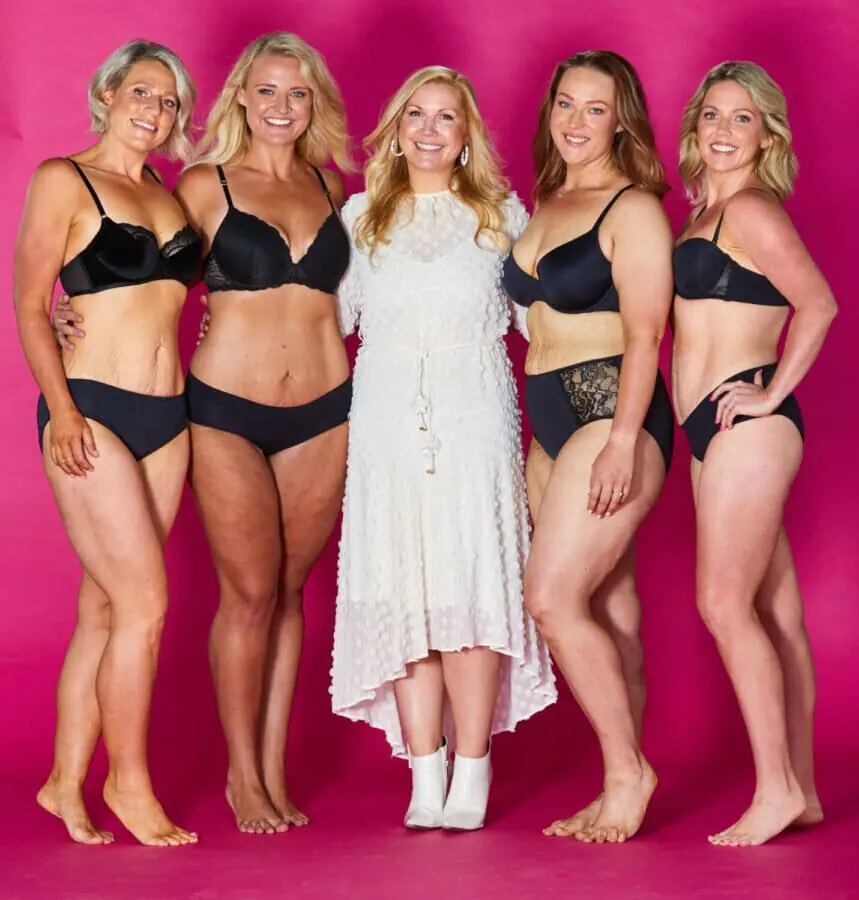 1.Business is hard. It never gets easier. You just get more experienced
There are some really really tough days. Days, weeks and months where things go wrong.
Where situations and logistics that are out of your control happen. Times when you think it is all going to go wrong. Times when you want to give up. Times when people let you down. Times when the stress is so bad that you can't sleep.
Times when anxiety is part of your daily life. But through experience you learn. And experience is everything. Through experience you learn not to sweat the small stuff.
You learn how to move on from mistakes. You learn that mistakes can make you stronger. You become resilient. You learn that business is never easy – but you become better at it and stronger through experience.
2. Innovation is critical. You always need it and it will kill your business if you don't 
have

 it

I have always believed this. It is imperative to always look forward. To have your new ideas waiting in the wings.

You can't sit there and hope it will turn out ok. You need to be the master of your own destiny. And the world we live in moves fast and consumers have a desire for better products, better services, more ways to make their lives easier.

And if you don't innovate and invest – your business may not survive.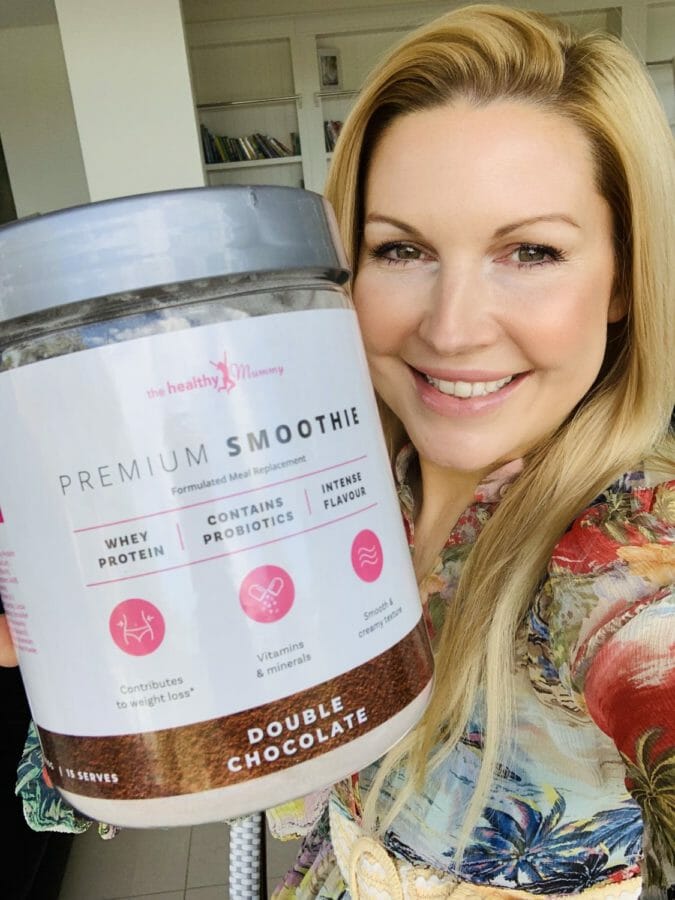 3. No one will manage the finance and purse strings of your business as you so be careful who you hire to manage your business spend
It is so important to have a tight grip on your business finances.
For the first 3 years I literally had no idea about finances, tax, gross profit margin or cash flow. I was flying blind for a long time. But by year 3 I got my act together and started understanding finances and how I needed much better cost control on everything.
It is one of the most important things to master as no one will care more about the cash in your business as you do.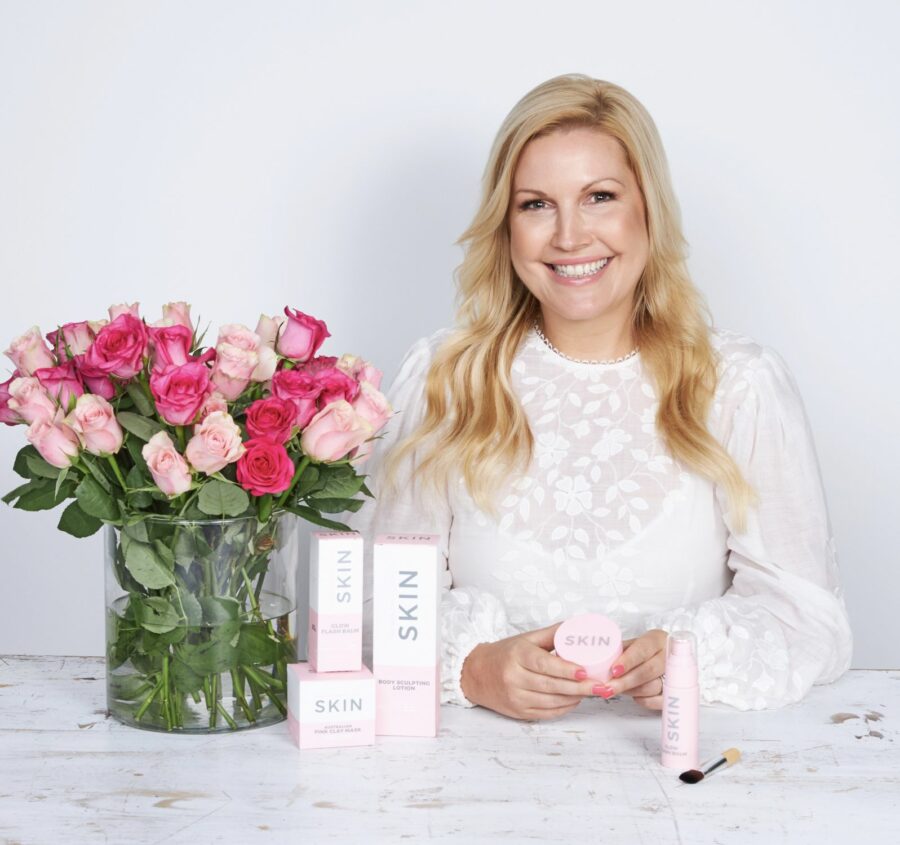 4. Don't be afraid to make mistakes – own it and know you tried and failed
You can't make an omelette without cracking an egg right! And it is the same with business.
You have to do new things and be prepared for the fact they may fail. Having a test and learn philosophy is crucial and I have had this belief from day one. I 100% asses new ideas before we do them – but I also go into it knowing there is a chance it is a mistake.
But I am ok with that. And if something doesn't work I learn from it and move on.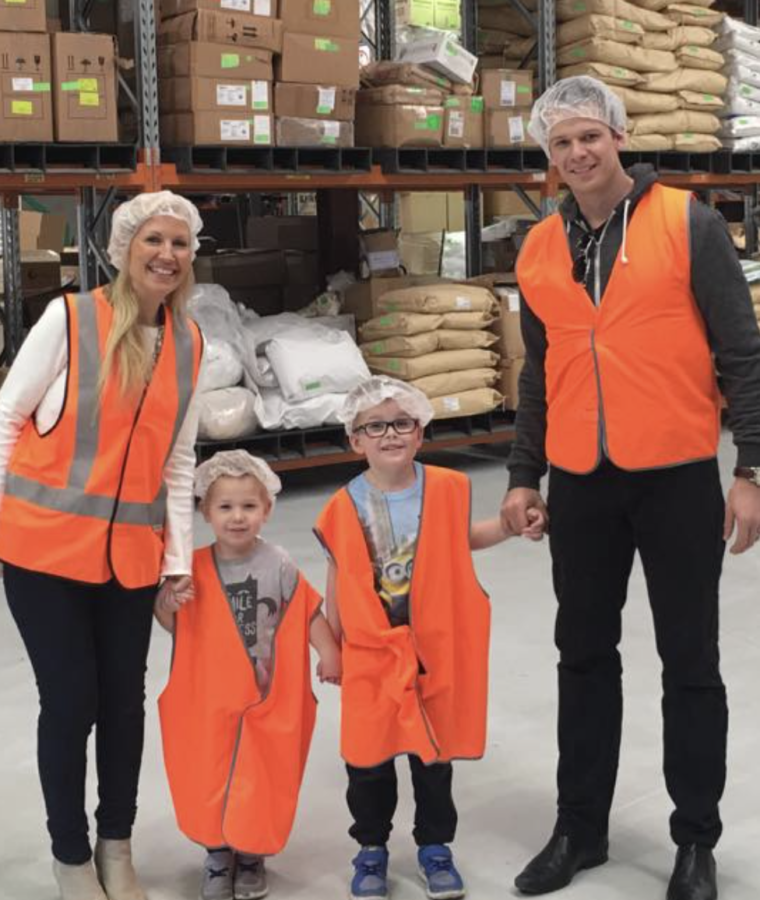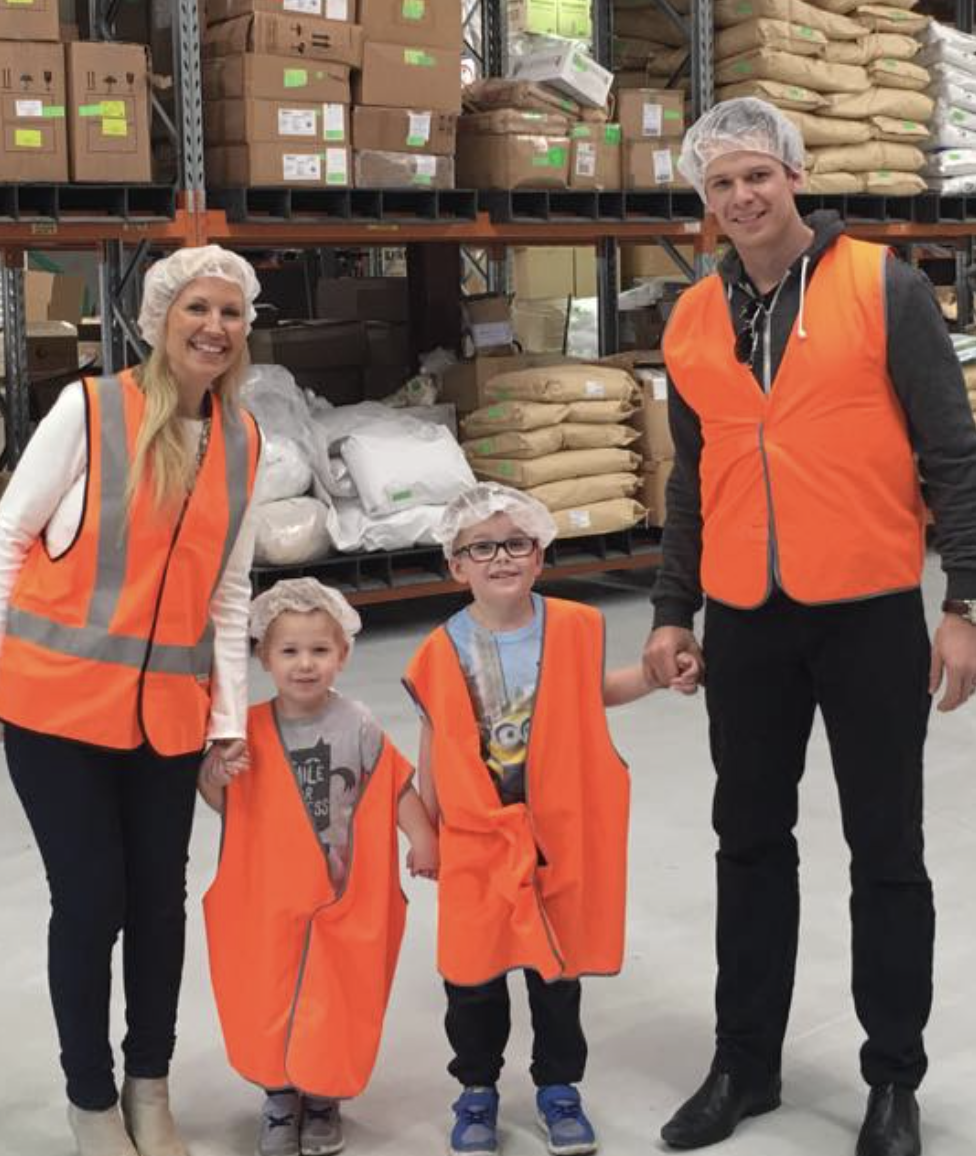 5. Hire the right team members.
There will come a time when your business grows and you start to hire staff. What I have learnt is that it is so important to hire the right staff.
But it will inevitable that this doesn't always happen. You will hire staff that end up not liking the culture and work and vice versa.
With experience, you become better at understanding the type of team members hat you need and when you get this right you will have a more efficient business with staff who want to be there.
I strongly believe that members of the team should want to work with you and enjoy the work – if they don't enjoy it no one will win.
But if you have a great team, who love the work and are as passionate as you then your business can really benefit and the team members will feel valued and love what they do too
6. Be in it for the right reason. Some people want a business for ego- do it for passion, for love, to make a change
Being in your business for the right reason is so important. Having a true passion for your business and what you do will see you through all the tough times as you are in it for the right reason.
If your primary reason for having a business is for ego or money then if it gets too hard – it is easier to give up.
But if you are passionate – that passion will ensure you never give up – even on days that you may think about it.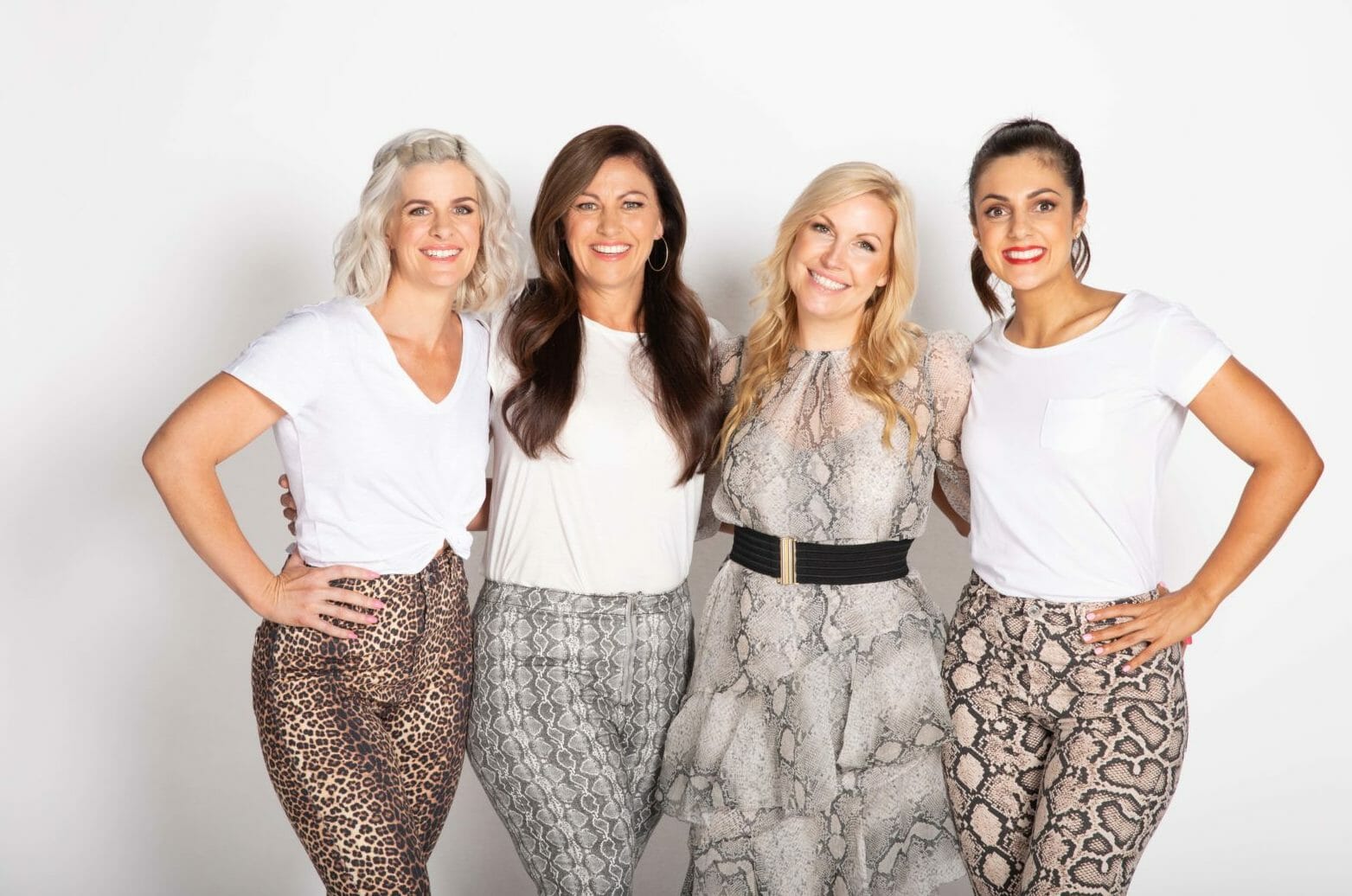 7. Accept 
things

 will go wrong. And when they do move on quickly

Being resilient is so important. It is also super important to accept things will go wrong – but when they do, move on quickly, learn from it and stay positive.

I am a MASSIVE believer in this. I can't even tell you how many times I have had bad things happen and times where the sickness and fear in the pit of your stomach is so strong that you wonder how you can cope – but I also don't let bad things rule me.

I let myself have a day of being in a hole but then I shake myself up, learn and move on. I don't dwell on things. I am all about being positive and moving on.

And I believe that this ability has enabled me to grow The Healthy Mummy as I don't let the negative live and breathe in my head.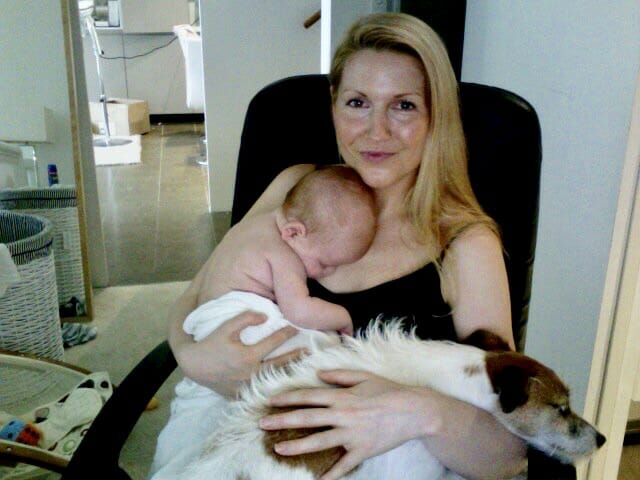 8. Have

 a strong team and give them autonomy, flexibility and good rewards

Having a strong team is crucial. They will make your life better and your business stronger. I couldn't do what I do without my team.

They are amazing and I am so grateful for all they do and how dedicated and committed they are to what we all do and I ensure that they have flexible working arrangements and autonomy so they feel empowered to do their job and have work life balance.
9. Create the life you want
When you have a business, I believe it is important that you structure your life so that it works for you. There is no sense in owning a business if your life is not one you enjoy.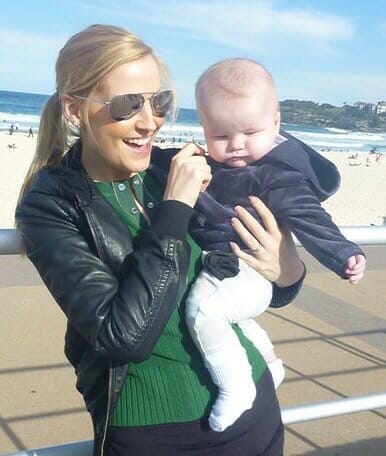 Over the past years, I have worked extremely hard but I have also ensured I created a life where I could do this around my kids. It was so important for me to be there for my two boys and my husband.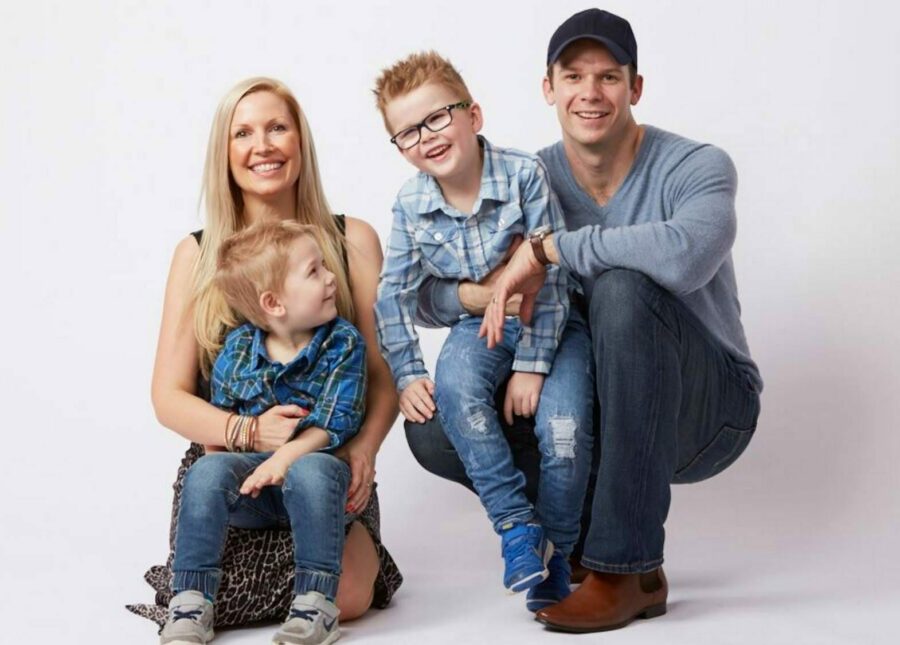 To be there every day for them. This has meant that I get up early and go to bed late so that I can always be there for them before school and after school.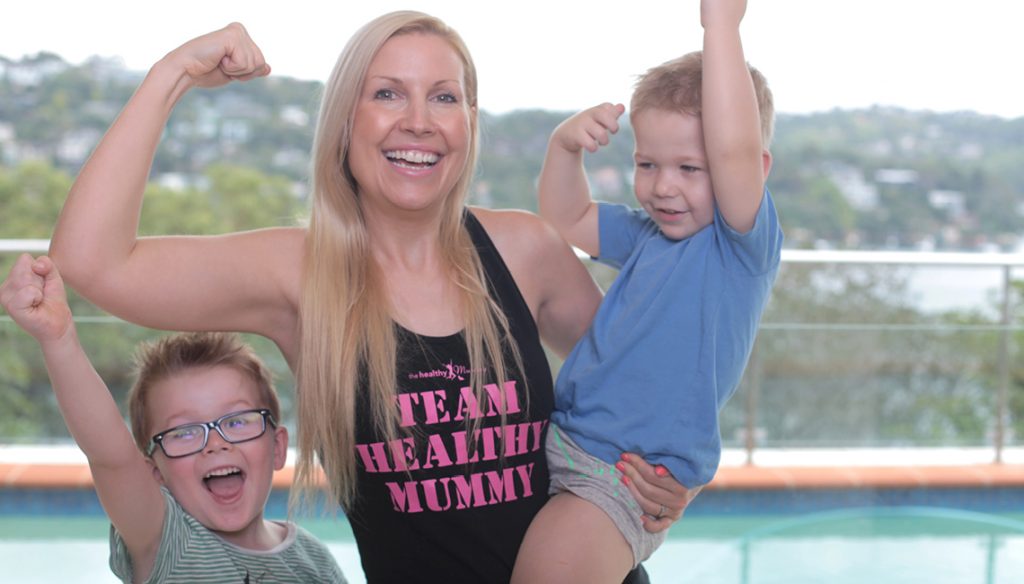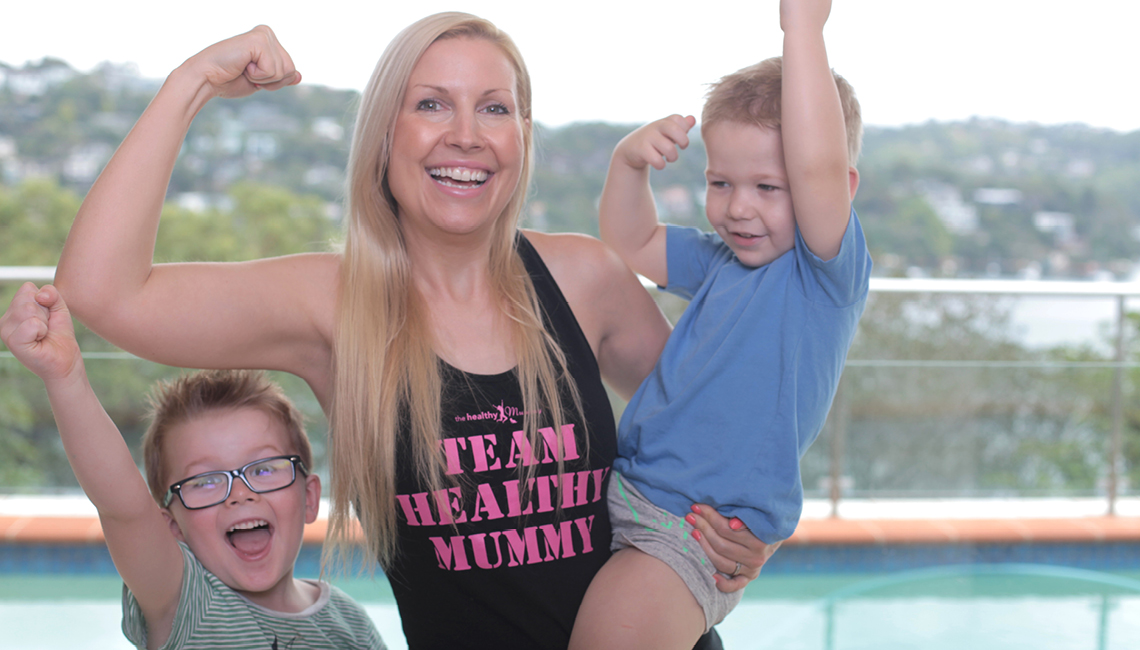 10. Make the customer number 1 and fight for them
Since day 1 the customer has always been number 1. I fiercely believe this. I believe that this is what differentiates business'.
I talk to and listen to the customer every single day. Their needs. Their wants. Their issues. Keeping customers happy keeps me awake at night and I am driven to always improve all customer experiences every day and I hate it when things don't go to plan.
And when we do have any issues, I always make sure I own the mistakes and let the customer know about it.
I literally want to make every customer happy and me and the entire team try so hard to achieve it. It is the essence of our business and community.
So much of The Healthy Mummy's team is dedicated to this and it will never change and I will never stop serving the customer every single day
11. Involve your family
I feel so lucky to have built the business with my kids around. They are part of the business.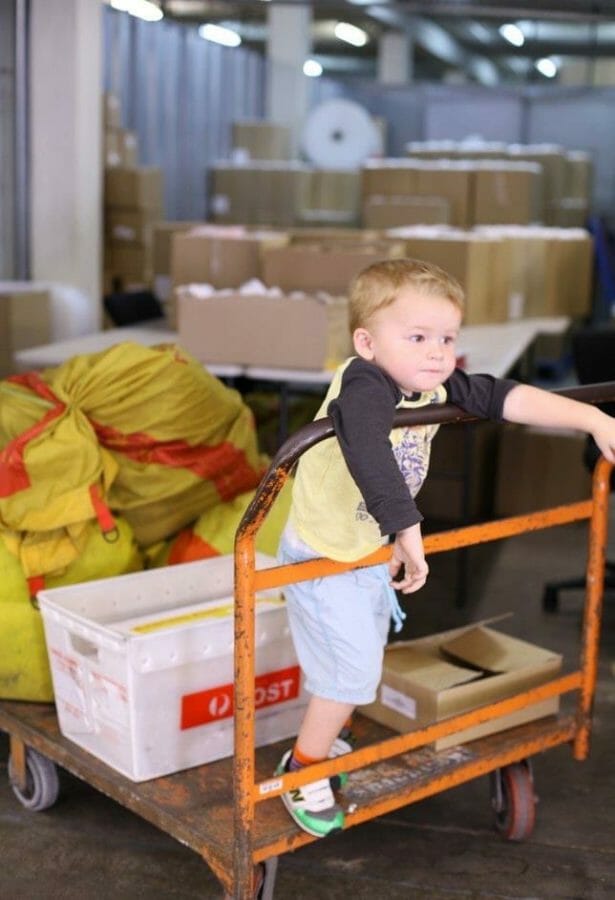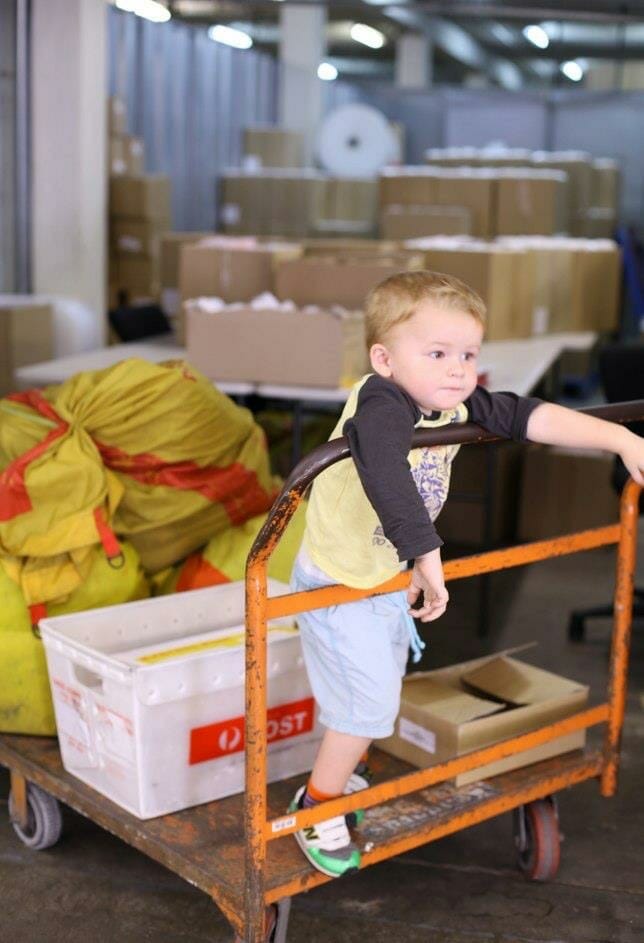 To them it is just part of our life and they are always coming up with ideas too!
They have always helped out too – from back in the early days when they would help with the parcels and post runs to testing lots of the new products we do.
They especially love the Kids Smoothies, the home delivered meals, the snacks – and they LOVE going through the app to choose their food!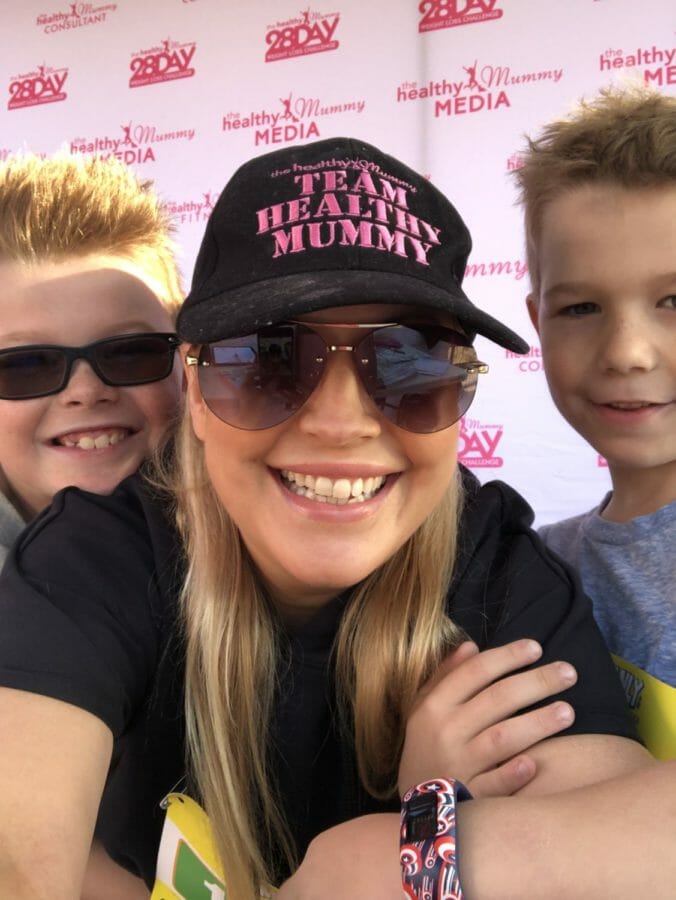 12. Manage your stress
Stress over the past few years it has been a bit nuts for me. But it is important for me to manage it as stress is so bad!
Firstly, I have an amazing team who 100% reduce my stress as they are awesome, reliable and have an AMAZING work ethic.
Secondly, I do everything I can to stay positive and always look forward. I am a firm believer in avoiding negativity.
Negativity breeds negatively and that can breed so much stress! I find spending time with my family has an amazing positive effect on my stress as they are my everything.
I also try and do daily exercise – even if only for 15 minutes as it really helps my mind be clear and if all of that doesn't work. I also catch up with friends and have fun as that is a sure fire way to destress me!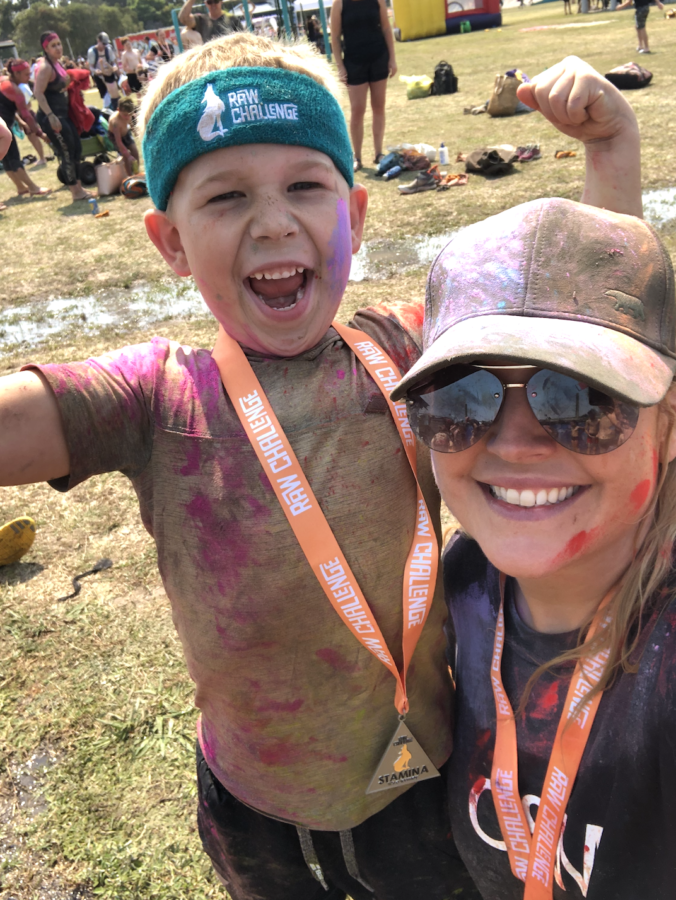 Thanks for reading everyone – I hope you have found it useful – and the number one thing to always remember – NEVER GIVE UP!!
And if you want to read about how I started The Healthy Mummy business – you can read my story here.
And you can check out all our products in The Healthy Mummy Shop here .
Want MORE information – read on below!
You can also go here to FIND A PLAN if you are unsure of what is right for you
About 28 Day Weight Loss Challenge
The 28 Day Weight Loss Challenge is an online program providing over 4,000 recipes, customisable menus, personalised shopping lists, daily exercises and videos plus constant support.
At any one time, over 10,000 mums will be doing the 28 Day Weight Loss Challenge with you so there is a great feeling of doing it together!
About The Healthy Mummy Smoothies
The Healthy Mummy Smoothies are a healthy meal replacement perfect for a quick and nutritious breakfast or lunch if you are short on time. They are free from all artificial ingredients and packed full of protein & fibre. They are safe in breastfeeding and you can see a comparison to other brands here
Results
Mums have incredible results on our plans. Whether mums have 50kg or 5kg to lose we can help.
You can see daily results posted on our website from mums sending in their weight loss results and you can also join our private group to see 1,000's of results from mums and be part of our supportive community of like minded mums on a healthy weight loss journey.