These mums – and dad – are feeling fitter and more healthier than ever before!
Not only have these mums, and dad, shifted the kilos they wanted to lose but they are now all feeling fitter and healthier
How incredible to all of these mums – and dad – look?!!!
Not only have they shifted the kilos they wanted to lose but they are now all feeling fitter and healthier than ever before! All of them are using our 28 Day Weight Loss Challenges and Healthy Mummy Smoothies.
Check out their amazing weight loss success stories below…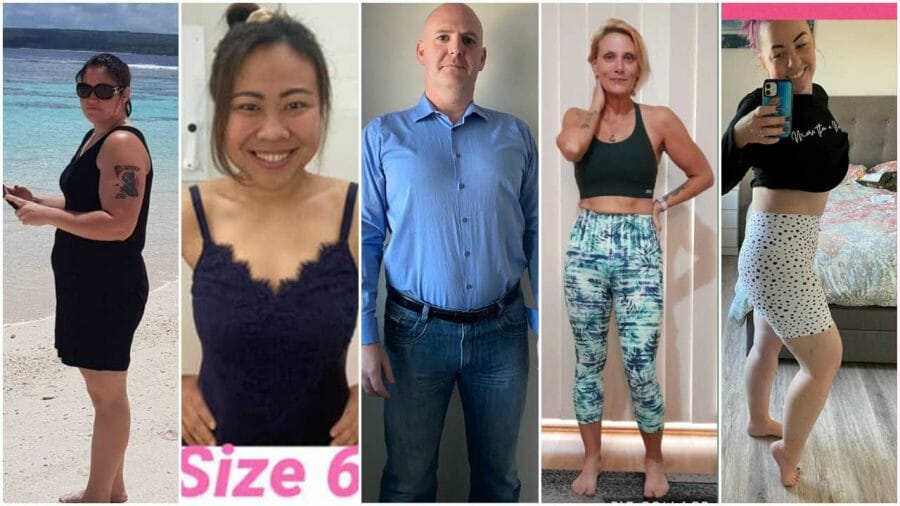 How these mums and dad shed the extra weight they were carrying
Elyce Thompson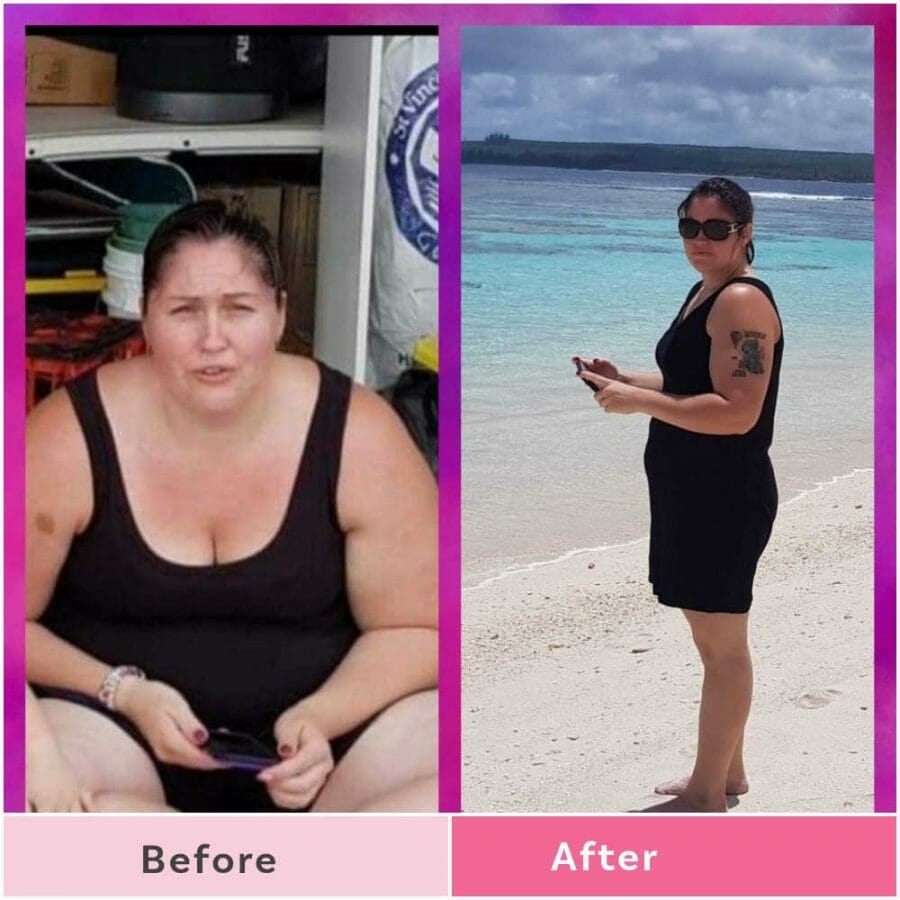 Elyce Thompson has transformed not only who she is on the outside, but also who she is on the inside.
She says, "I don't even recognise my old self anymore! 35kgs lost between photos! A new and healthier me, thanks to The Healthy Mummy!"
Daisy Raines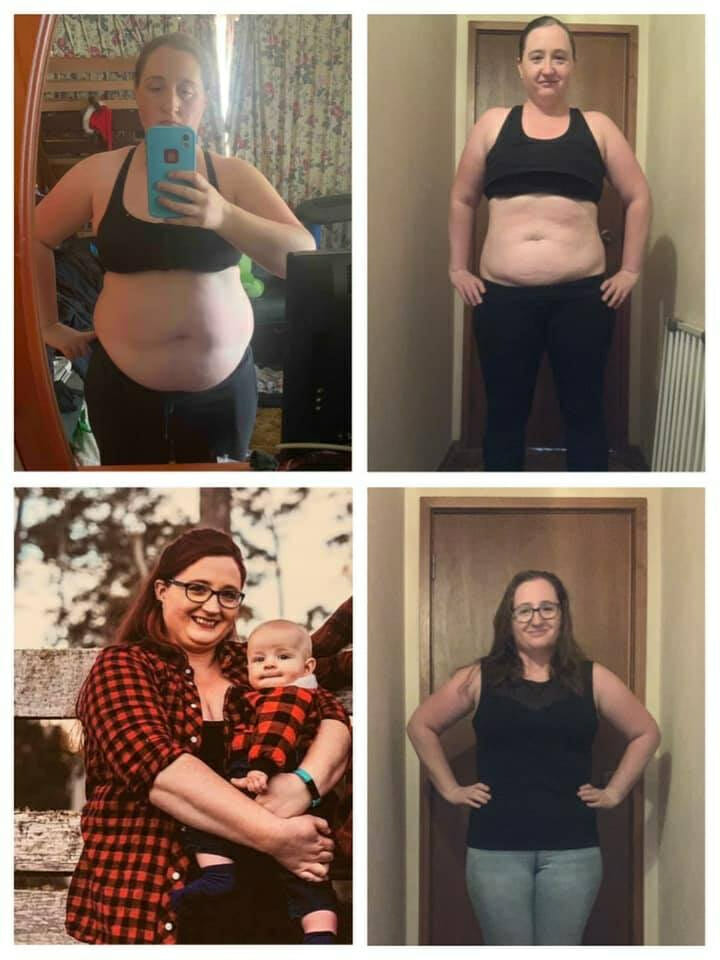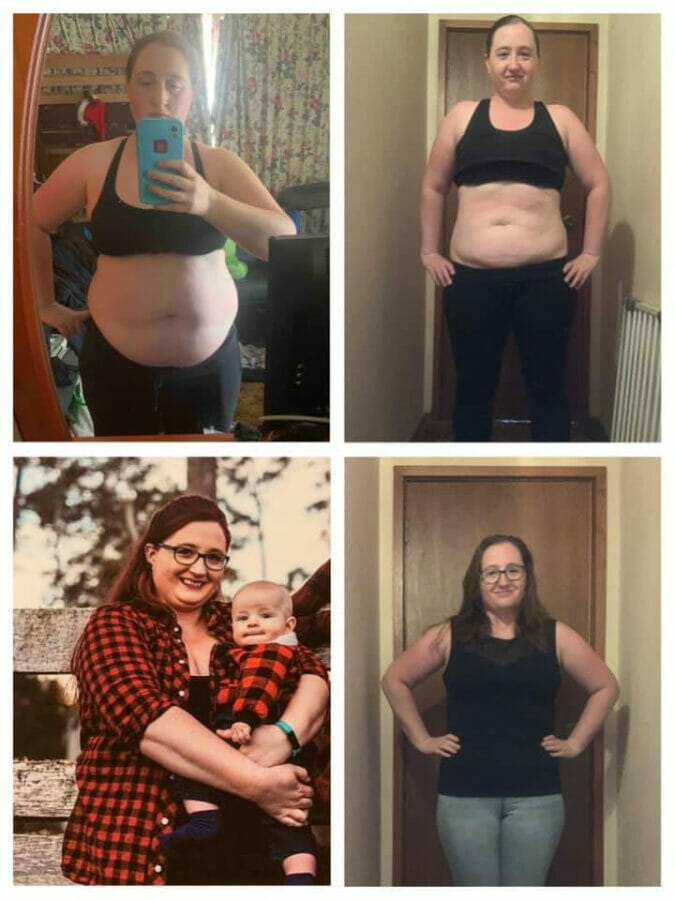 Daisy says, "Today I am reminded of just how far I've come on my Healthy Mummy journey in last seven months.
"Due to a really bad start to 2021, I have let my PTSD cripple me at times and help me to make every excuse under the sun possible as to not take care of  myself.
"I am currently five weeks post op from a very nasty 10cm long abscess on my bowel with no end in sight of it being finished healing anytime soon. Meaning I can not do any exercise without it causing pain.
"The Healthy Mummy has reminded that I CAN DO THIS and I am stronger than my excuses."
Lina Adams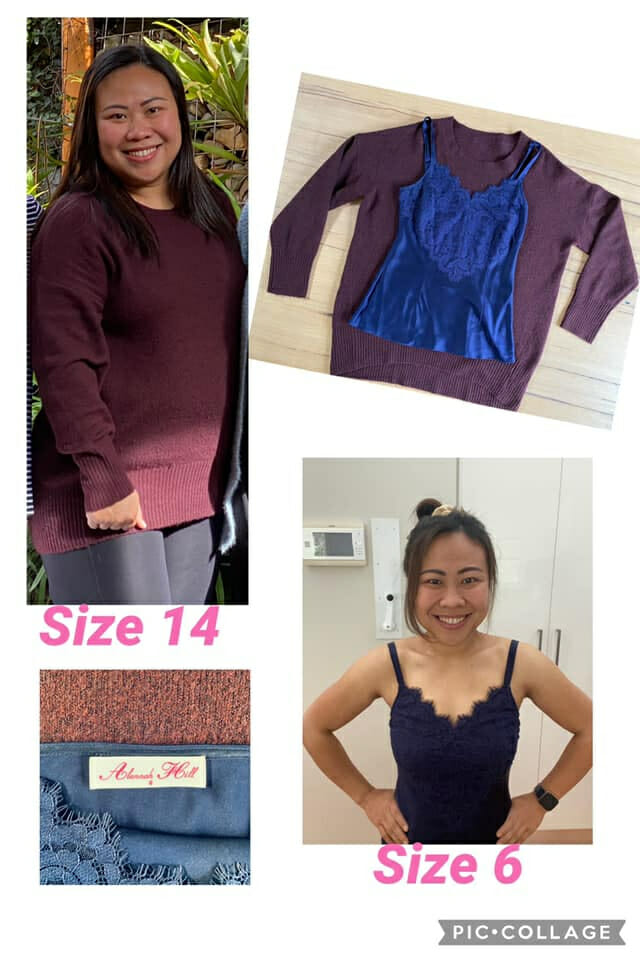 Lina says, "I've gone from a size 14 to a size 6, but the most important thing is I feel healthier than ever.
"Last year I had a lot of health issues and The Healthy Mummy helped me to reach my health goal. With many great recipes and workout from the app. Also, the yummy smoothies are a great meal when I don't have time to eat."
Cassie McKay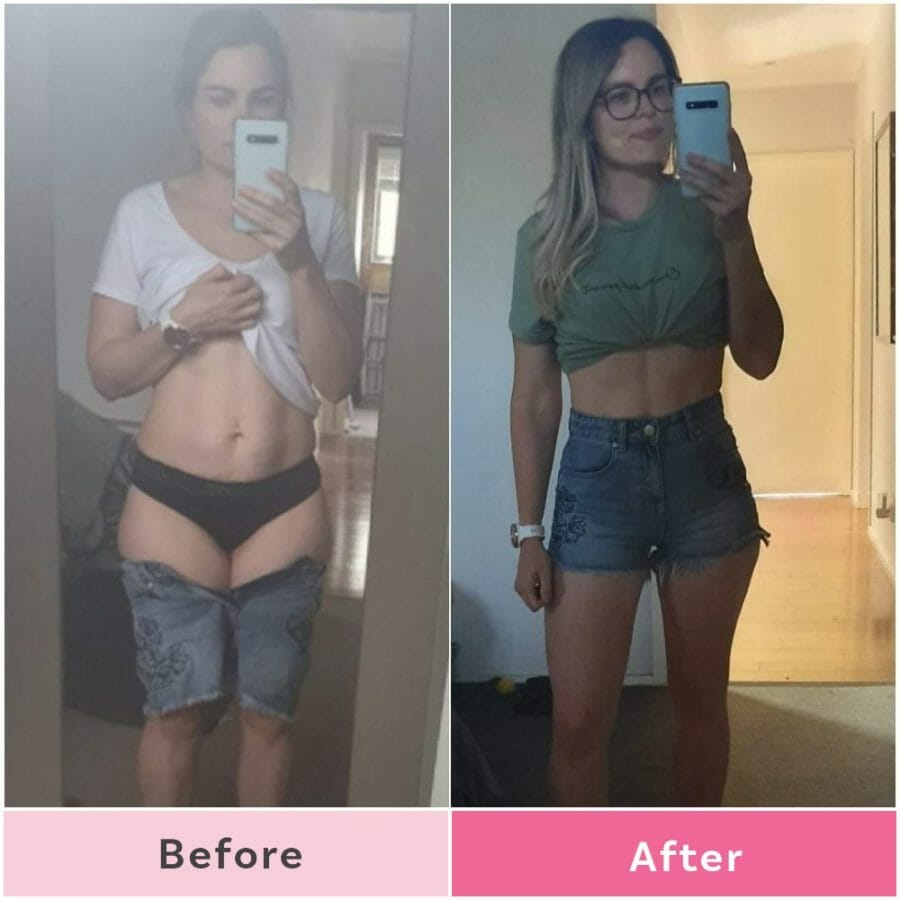 Cassie says, "Having a good healthy relationship with food, exercise and myself are so so so important to me. And often, especially as a mum, I let these things slip.
"To work towards my goals, I started weighing ingredients again to ensure my meals were what I needed to fuel my body, I stopped eating dessert at night as the food I was eating throughout the day was bringing me to my calorie target (1750).
"The Keto plans on The Healthy Mummy app have been great as I've been loosely following them. I also managed to work through my fear of injury at the gym and increased my efforts there. I still get to eat an amazing variety of food and never go hungry – the added benefits are a 4kg loss and fitting into my old clothes again, plus feeling fit, strong and body confident!"
Bridget Finlayson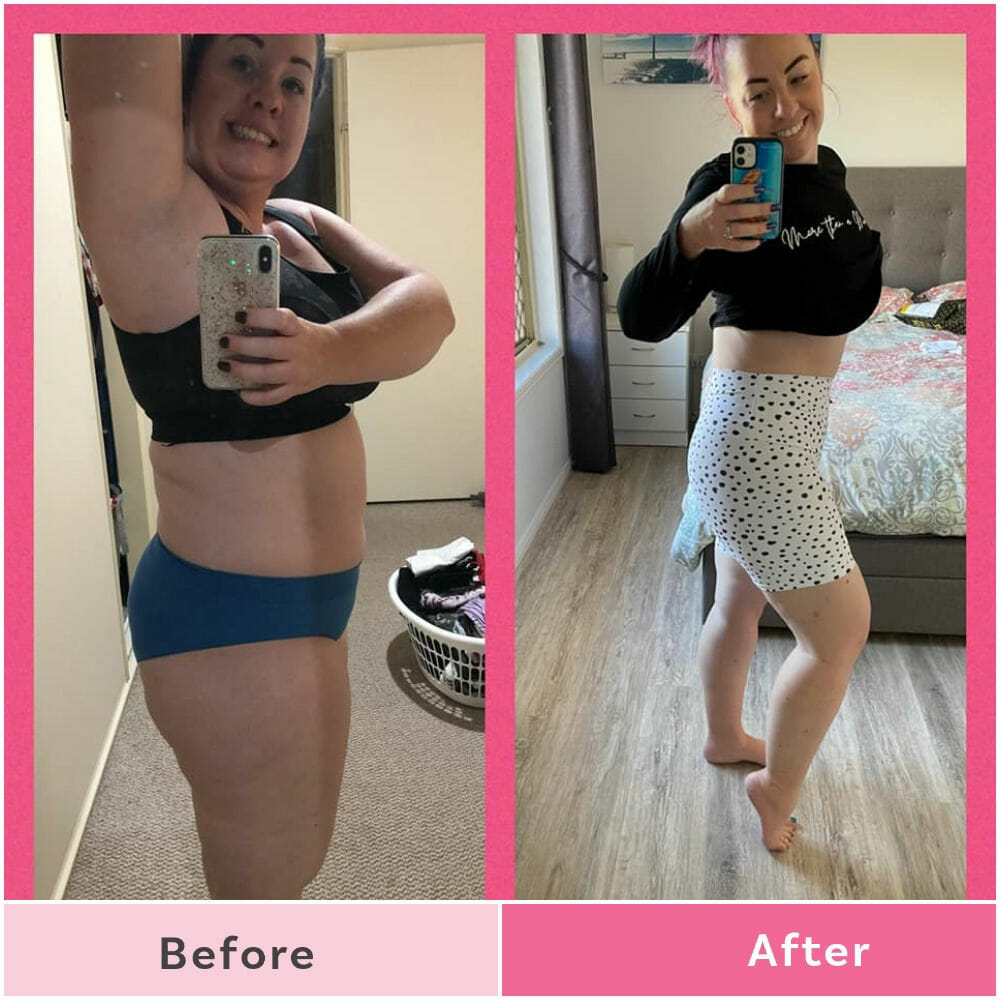 Bridget says, "I first started with The Healthy Mummy smoothies at the start of 2017 then signed up to the app. I did really well that year and lost a heap of weight.
Fast forward to 2018, and after some personal issues, I lost all motivation and care for myself. I was in a really dark place and I put a lot of weight back on slowly over the next year and a half.
"In August 2019, after talking to my GP, something clicked and I made the changes I needed. I signed back up to the app, I started eating more fruit and vegetables and exercising nearly every day. I have now lost 22kg and I've become stronger and healthier than I've ever been as an adult.
"I no longer eat junk constantly, I don't skip meals anymore, I no longer sit around and do nothing. My whole family now eats a variety of foods that are nutritious and delicious."
Kelly Joyce
Kelly says, "Under six weeks difference here and I can see changes in my bum and stomach. But it's not just about weight loss, I'm feeling fitter and eating healthier. I'm exercising everyday and enjoying it. I'm finding myself again which is a big thing for me."
Sarah Hutton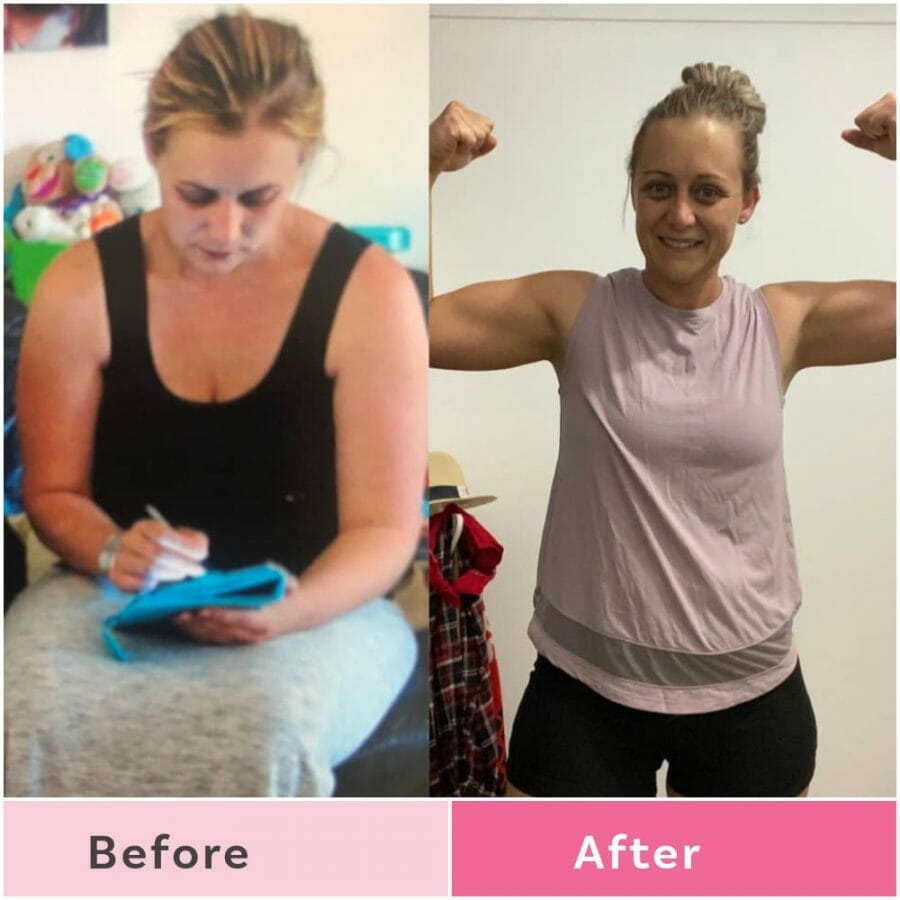 Sarah says, "I'm not sure what I weighed in the first photo, but I joined up to The Healthy Mummy in 2018, weighing 73kg.
"In that time I've lost 10kg, I'm fitter, healthier and most importantly happier than I have ever been. Joining was one of the best decisions I made for myself and my family of six."
Cassie Krawczyk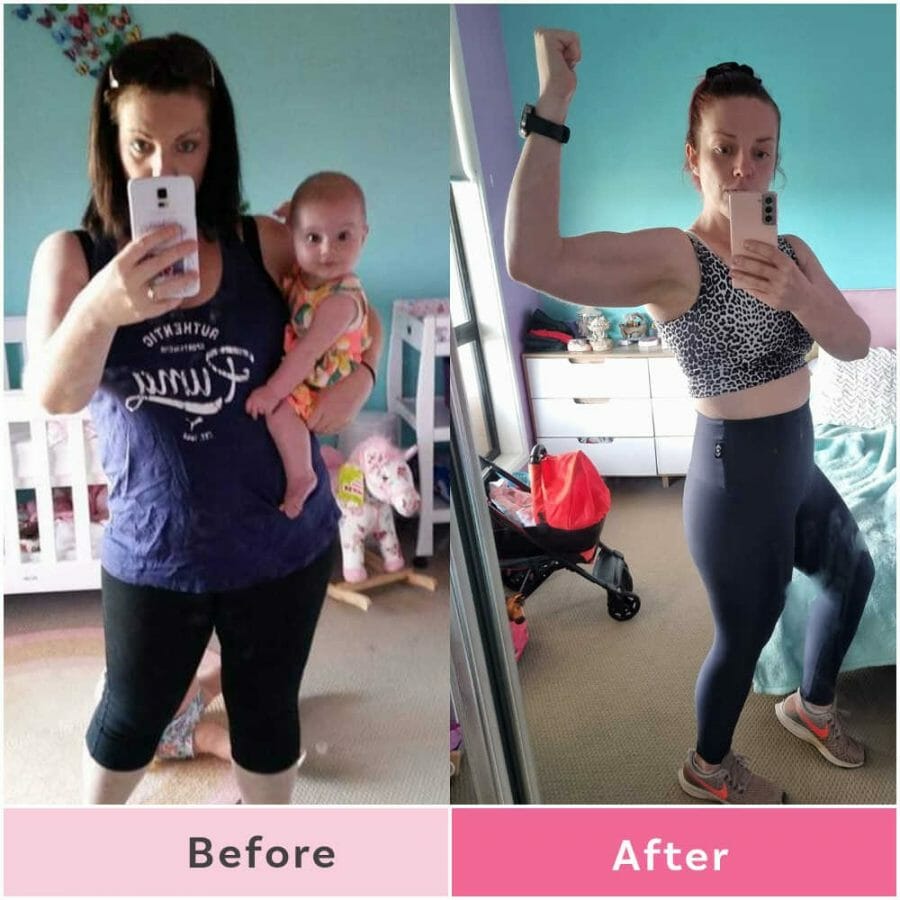 Cassie says, "I decided I needed to change my lifestyle to be the best mum I could be for my children. I've lost 43kg and am now down to a size 8.
"Today I am a lot healthier, happier and a better mother and good role model for my children. I'm fitter, stronger, healthier and more confident."
Michelle Waters and hubby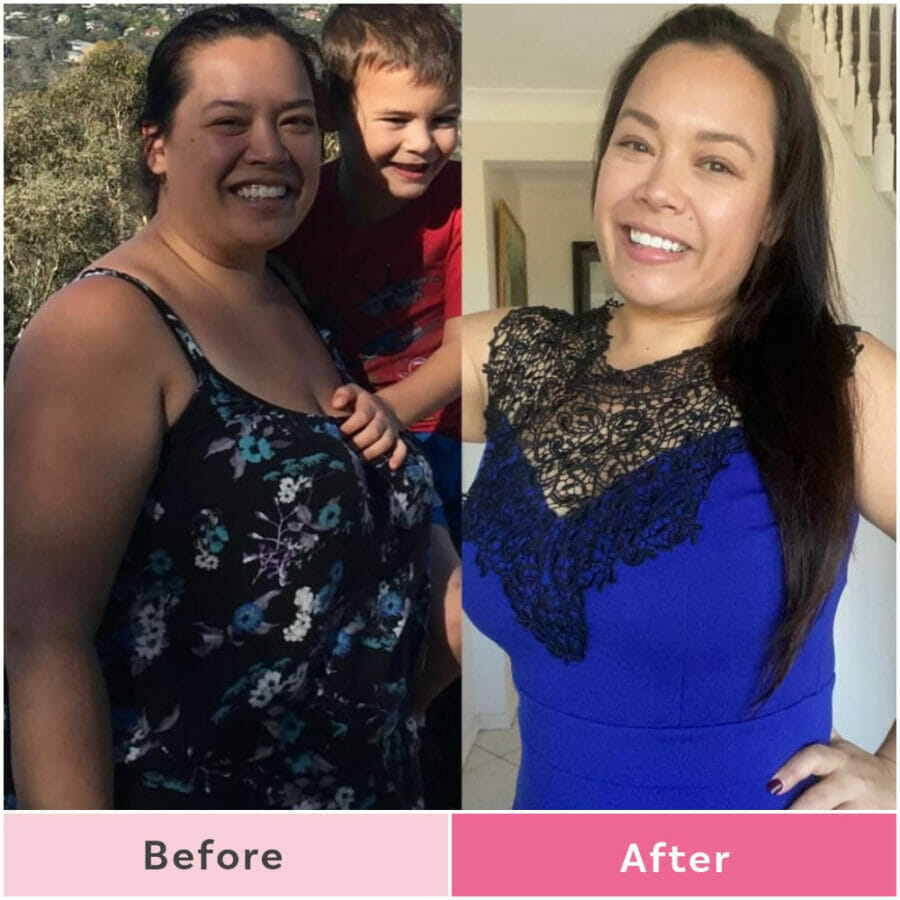 Michelle says, "You know that box… the one where you keep the 'when I lose weight clothes' – I'm pretty sure most of us have one – it finally came in handy! I dug it out as some of my clothes were starting to fall down.
"Hubby and I have been doing The Healthy mummy and he drinks The Healthy Man shakes. We both eat Healthy Mummy recipes. He walks heaps and I have been following the exercise programs from the app.
"We are so much happier, it has bought us closer together as he understands and shares the same goals as me."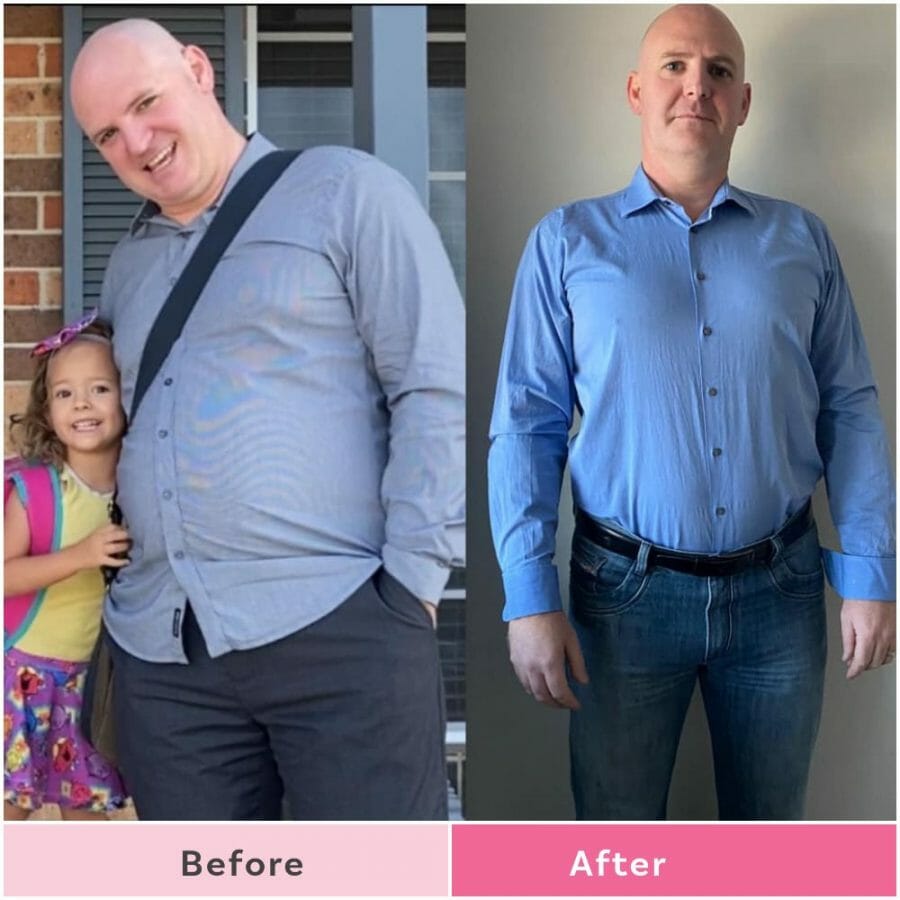 Amanda Grace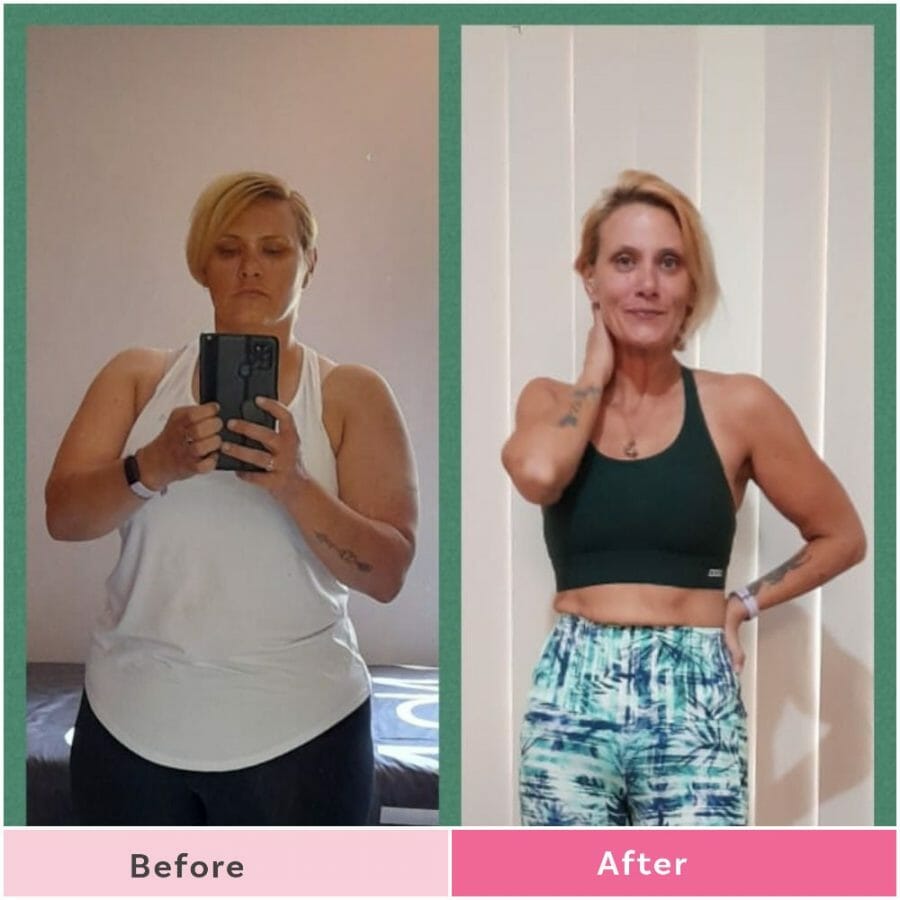 Amanda says, "The first photo was in late November and I'd started to notice some changes during the first few weeks of being a healthy mummy but looking at this photo I can see how sad I was within myself to me this is my biggest hurdle that I've jumped.
"The fact I've lost 35.3 kg is amazing, but the journey my mind has taken is far more important. I'm at peace within my body for the first time in a a very long time."
Are you ready to join the 28 Day Weight Loss Challenge ?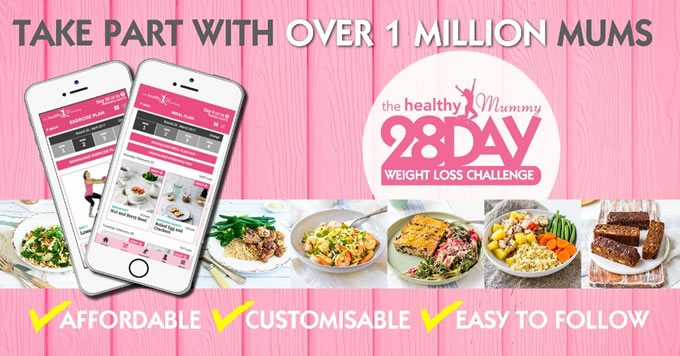 If you are wanting to lose weight and improve your energy – not to mention – help improve your overall health and wellbeing – our 28 Day Weight Loss Challenge is an awesome program to check out.
Our 28 Day Weight Loss Challenge includes:
28 days of at home exercise routines (no gym needed) – with video instruction
Customisable and breastfeeding friendly meal plans (including 7 Day Cleanse)
Time-efficient exercises for busy mums – under 30 mins
Challenge combines Pilates exercises with interval and circuit training (HIIT)
Suitable for basic to advanced fitness levels
Home to thousands of EASY-TO-MAKE recipes!
To learn more about our 28 DAY WEIGHT LOSS CHALLENGE CLICK HERE or purchase our Smoothies.