Tip: Organise your pantry and fridge – it will help you LOSE WEIGHT and save $$$
This mum's pantry and fridge is organised heaven. She shares how being organised has helped her to lose 20kg and save her money on her grocery bill.
Is there anything more satisfying than looking into a super organised pantry or refrigerator? How about adding the benefit of LOSING WEIGHT and SAVING MONEY. Interested? We thought so!
Healthy Mummy 28 Day Weight Loss Challenge member Kerrie O'Brien lets us take a peek inside her swoon-worthy pantry and fridge. She explains how keeping them organised has helped her to achieve SPECTACULAR weight loss results and save her money on her weekly grocery bill.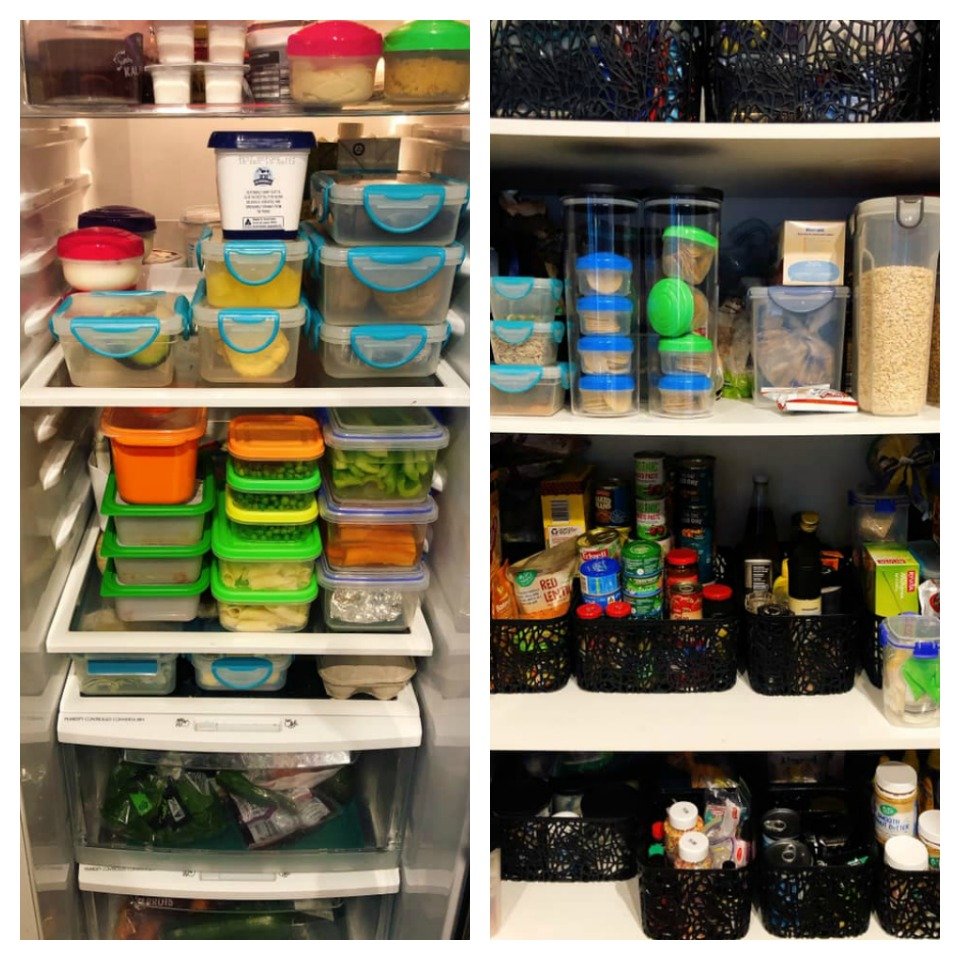 49 year old mum-of-2 Kerrie O'Brien has been wowing us with her weight loss success with The Healthy Mummy 28 Day Weight Loss Challenges and Smoothies.
In the past 2 years, she has lost 20kg, dropped 7 dress sizes and completely transformed her health and life.
Kerrie not only looks fantastic, she feels fantastic too. She says "I never thought I would be in the best shape of my life in my 40's". Read more about Kerrie's AMAZING weight loss journey here. 
She credits part of her weight loss success to being ORGANISED but said getting to this point took a while.
"My fridge was always disorganised"
Kerrie says that when she started The Healthy Mummy 28 Day Weight Loss Challenges her fridge was always disorganised and her pantry often messy. "And meal prep … what was that? I really had no idea". she says.
"I wasted food and money"
"I am ashamed to say that we used to waste a lot of food and in turn waste money – even though we really couldn't afford too.
Although hubby and I have both always liked to cook we weren't the best at running an organised kitchen.
But The Healthy Mummy has really changed that".
How The Healthy Mummy helped me to be become more organised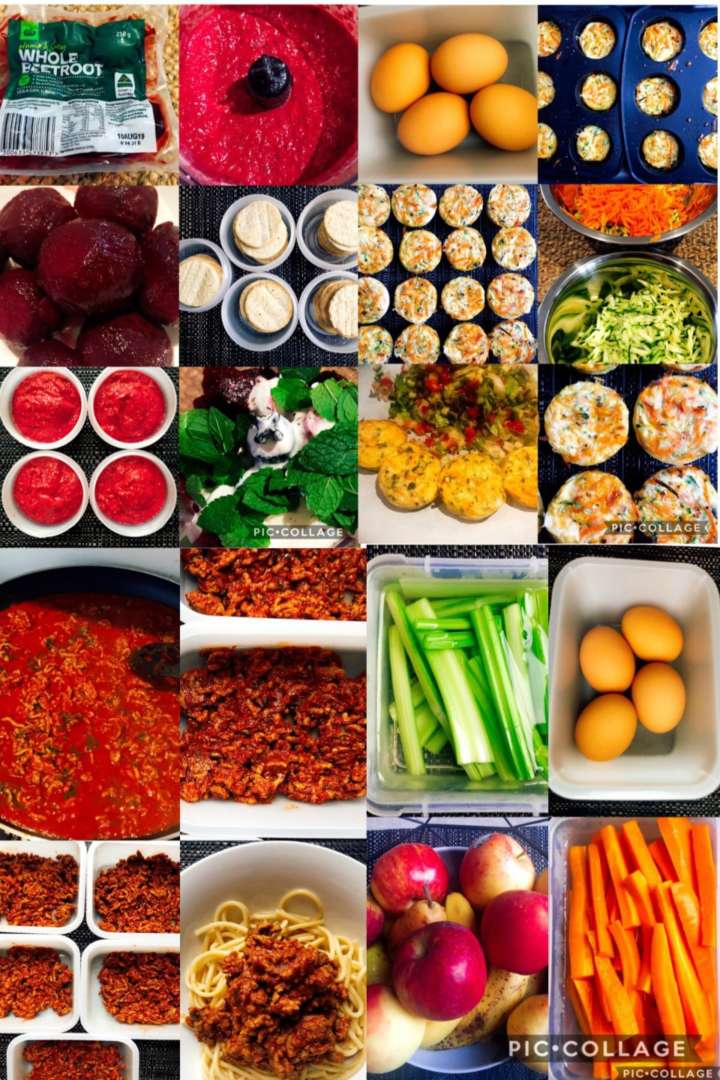 With access to a monthly meal plan via The Healthy Mummy App and thousands of delicious recipes Kerrie quickly got the hang of meal prepping. 
Read You will be amazed what Kerrie made in 2 hours with her cook, bake and make meal prep method.
She says "Now we have learnt how to plan our food for the week, how to make use of what we have rather than waste food, how to meal prep effectively and also how to keep it all organised and stored in a way that makes it easy to see what we have and also minimise wastage".
Eating better and with less stress
"Being organised means no more wandering around the supermarket trying to find something to eat, no more wasting money or calories on take away. We eat so well now with much less stress".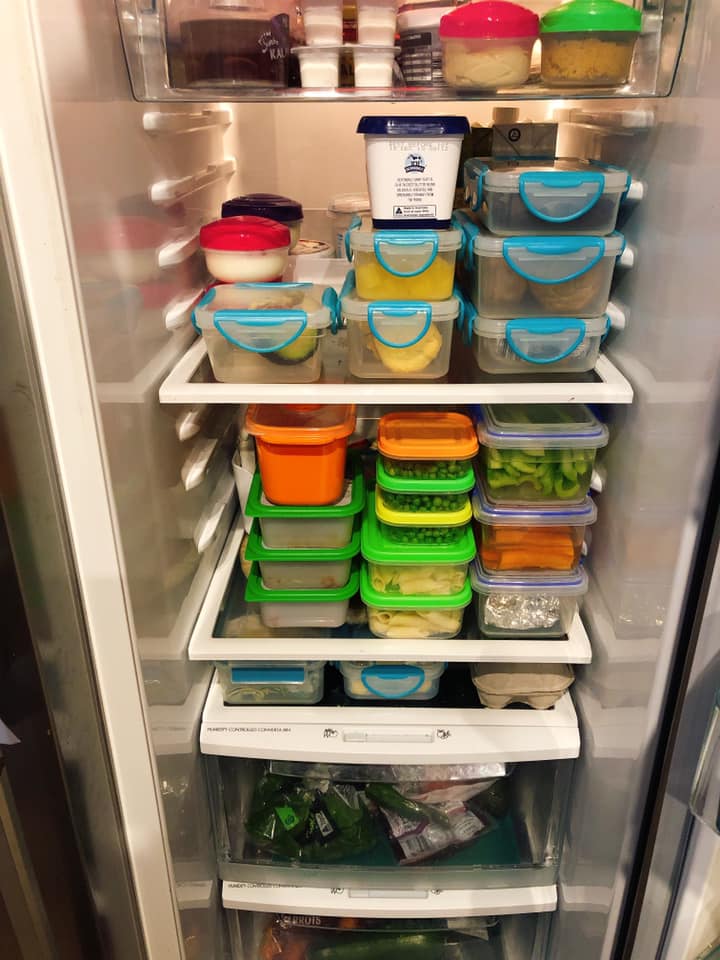 "My fridge and freezer are always full and we save money now compared to before".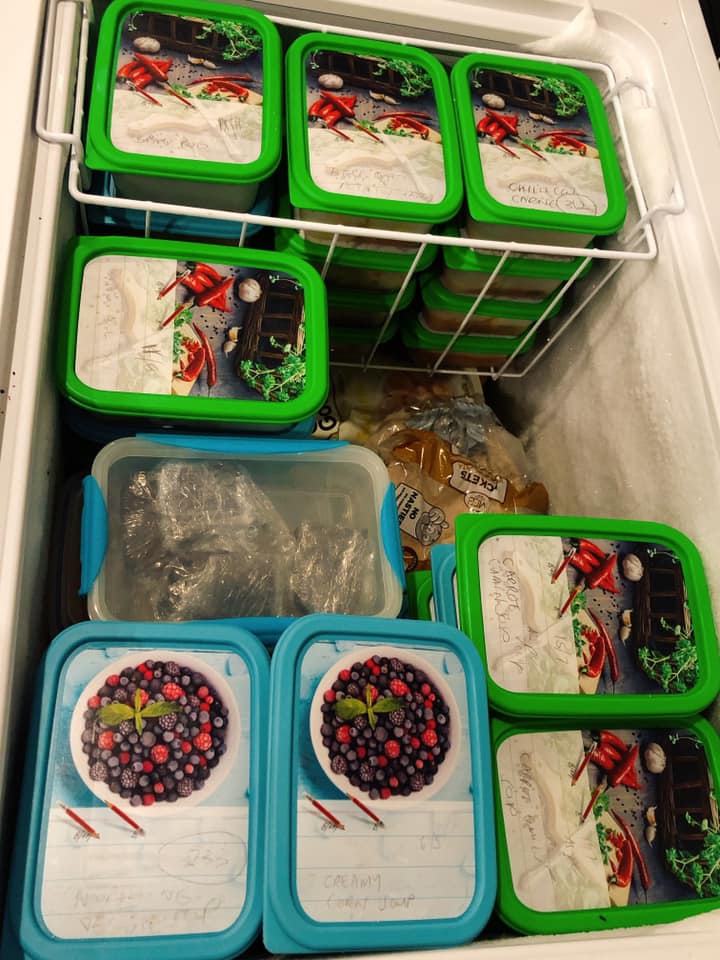 "We also run a couple of businesses and I homeschool 2 children plus we often spend weekends away for my husbands sporting hobby, so my days and weeks are often crazy on the go.
Thanks to The Healthy Mummy I now feel so much more able to cope with the craziness and whatever life throws at us each week because I feel organised".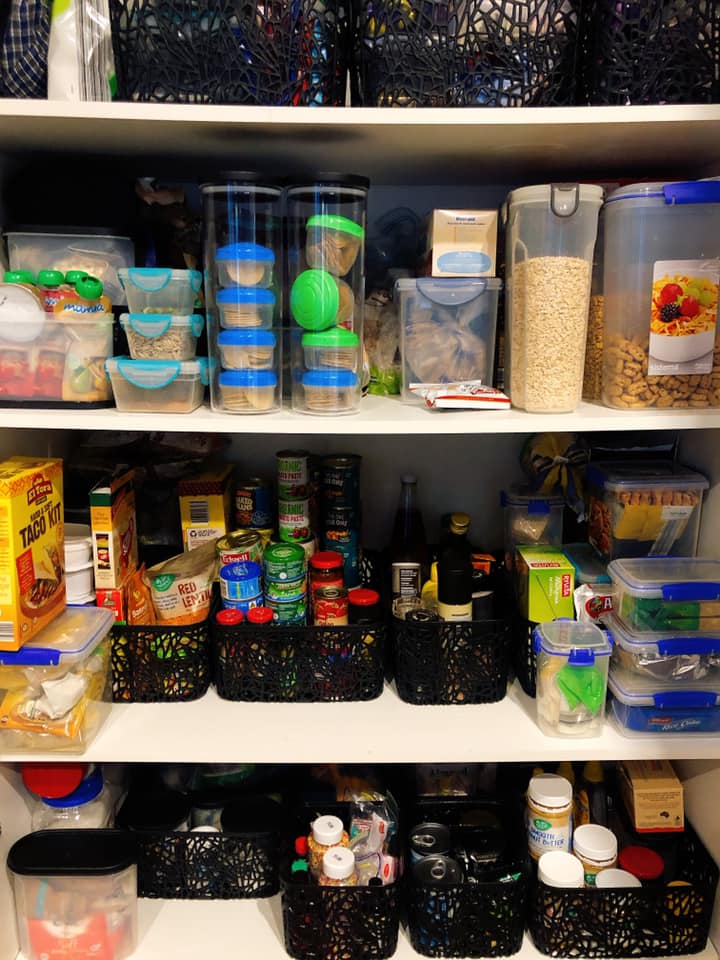 "But this didn't all happen overnight! It takes a bit of time to work out what works for you and your family and find a system to suit".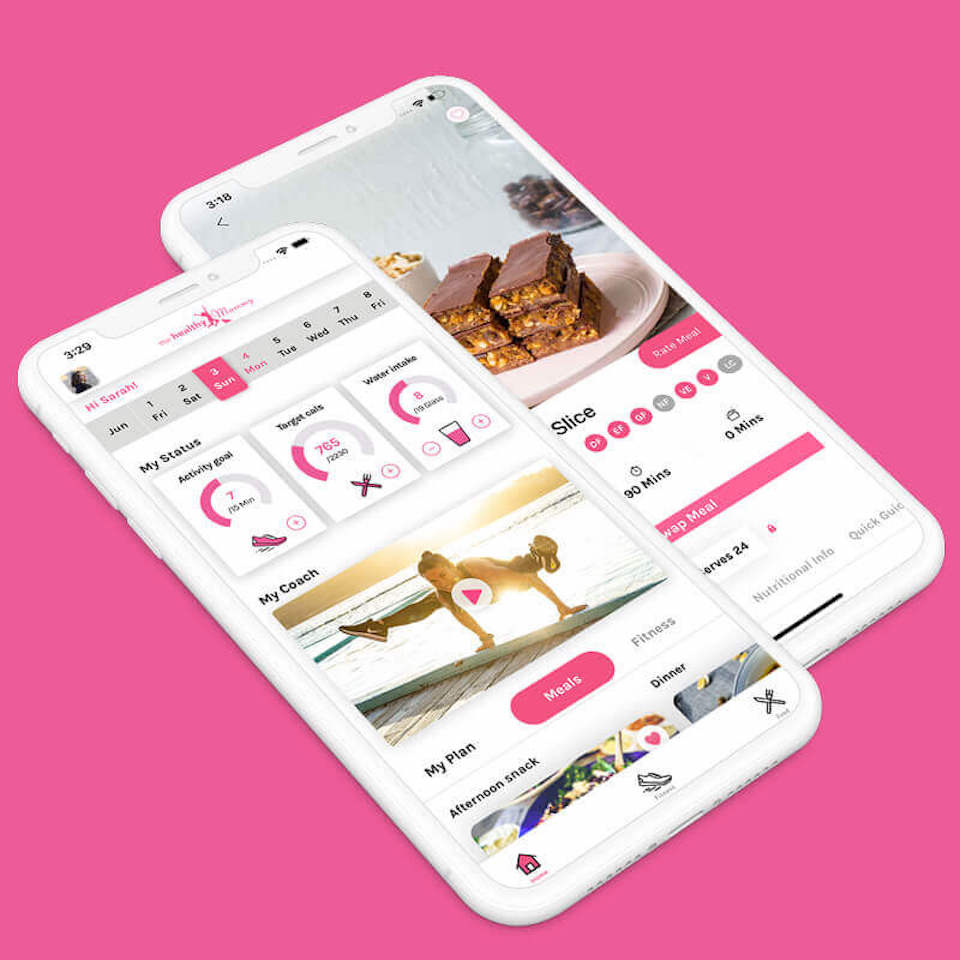 "The Healthy Mummy definitely provides the tools through the App and the challenges and this fabulous support group has lots of ladies with great ideas that have helped me and can help you too".
Wow Kerrie – The Healthy Mummy team are seriously impressed with your organisational skills.
Love seeing how others organise their fridge? Read: What's in a Nutritionists fridge?
Want to get in the best shape of your life? Join the 28 Day Weight Loss Challenge TODAY!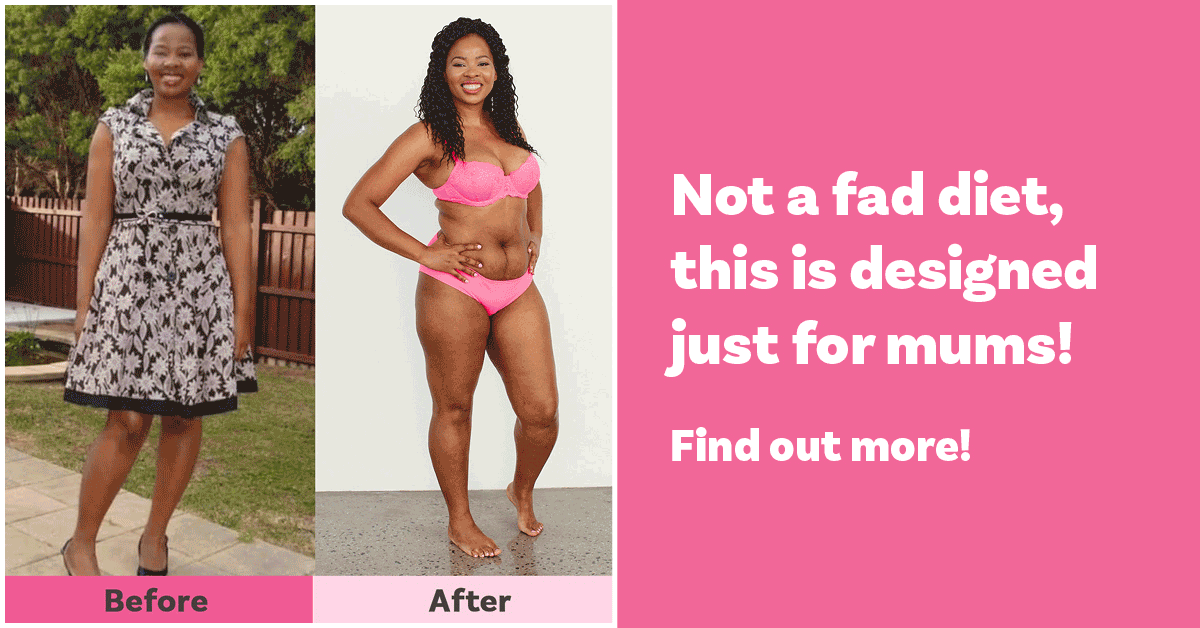 Think of the 28 Day Weight Loss Challenge as the best value personal trainer, dietitian, meal planner, chef and motivational coach with DAILY support – that you have access to every day – without the high cost and all created JUST FOR MUMS.
Each month is DIFFERENT on the 28 Day Weight Loss Challenge. EVERY MONTH you receive NEW 28 Days of FAMILY FRIENDLY customisable meal plans, daily exercise plans with videos and daily support. It's also breastfeeding friendly.
The 28 Day Weight Loss Challenge has been able to help thousands of mums lose more than three million kilograms (combined).