White meat versus dark meat: What you need to know
Health experts have long advocated white meat over dark meat when it comes to weight loss, but what are the actual health benefits?
White meat tends to have less calories, as it contains less fat, more protein and is easier to digest. But dark meat also has benefits, too.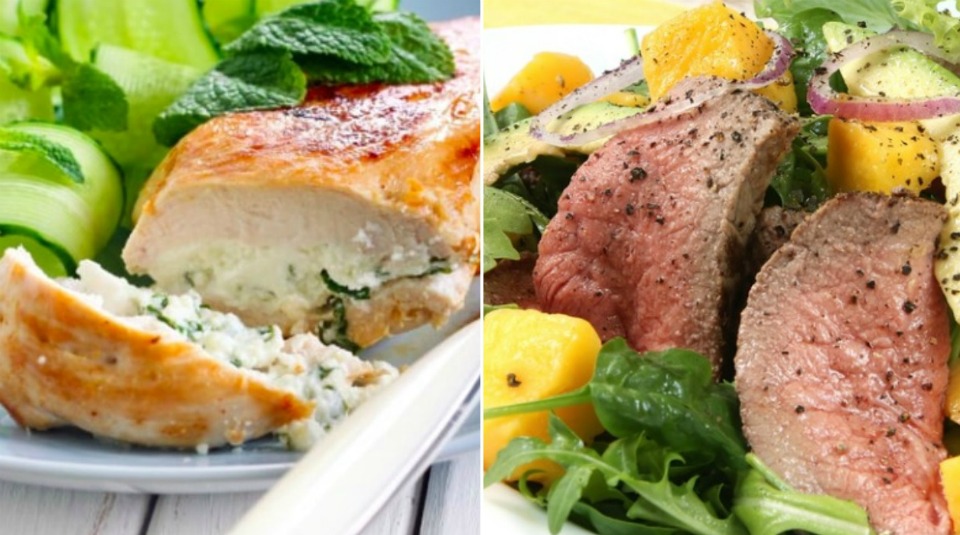 What's better? White meat or dark meat?
Compared to white meat, dark meat is packed with nutrients, as it contains more iron, zinc and B vitamins.
When it comes to a chicken, white meat is found in the breasts and wings – the part of the chicken that is lean and mild in flavour. Whereas dark meat is found in the chicken's legs and is more flavoursome and juicy.
White meat can be found in poultry, such as chicken, turkey and ducks as well as fish.
"There's not much difference in the nutritional content of dark vs white meat of chicken, there's roughly 30-40 more calories per 100g in though, but breast is higher in protein," says Healthy Mummy nutritionist Cheree Sheldon.
"There is a greater amount of fat in thighs and darker meats compared to breasts, and that's what gives them the succulent texture! 
"For me it comes down to textural difference. Each part of an animal plays a different role, so develops different muscle structures. A wing that flaps is tougher than a breast that just struts!"
Is red meat the same as dark meat?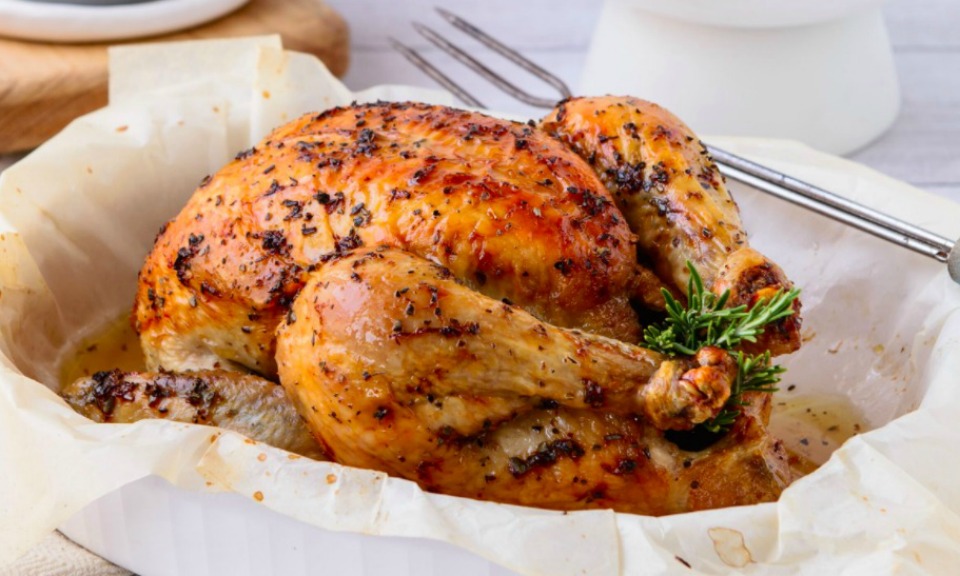 Check out our Easy Baked Chicken recipe.
Red meat, or dark meat, is made up of muscles and fibre. Meats obtained from mammals are usually referred to as red meat or dark meat because they contain more myoglobin, which helps store oxygen in the muscle for quick use.
Red meat is found in beef, pork, lamb, poultry, rabbit and is not widely found in seafood.
Contrary to belief, BOTH white meat and dark meat contain protein that supports weight loss and muscle growth. As long as they are consumed as part of a healthy, balanced diet.
Try these delicious Meat recipes from the 28 Day Weight Loss Challenge!
Spiced grilled chicken with honey baked carrot fries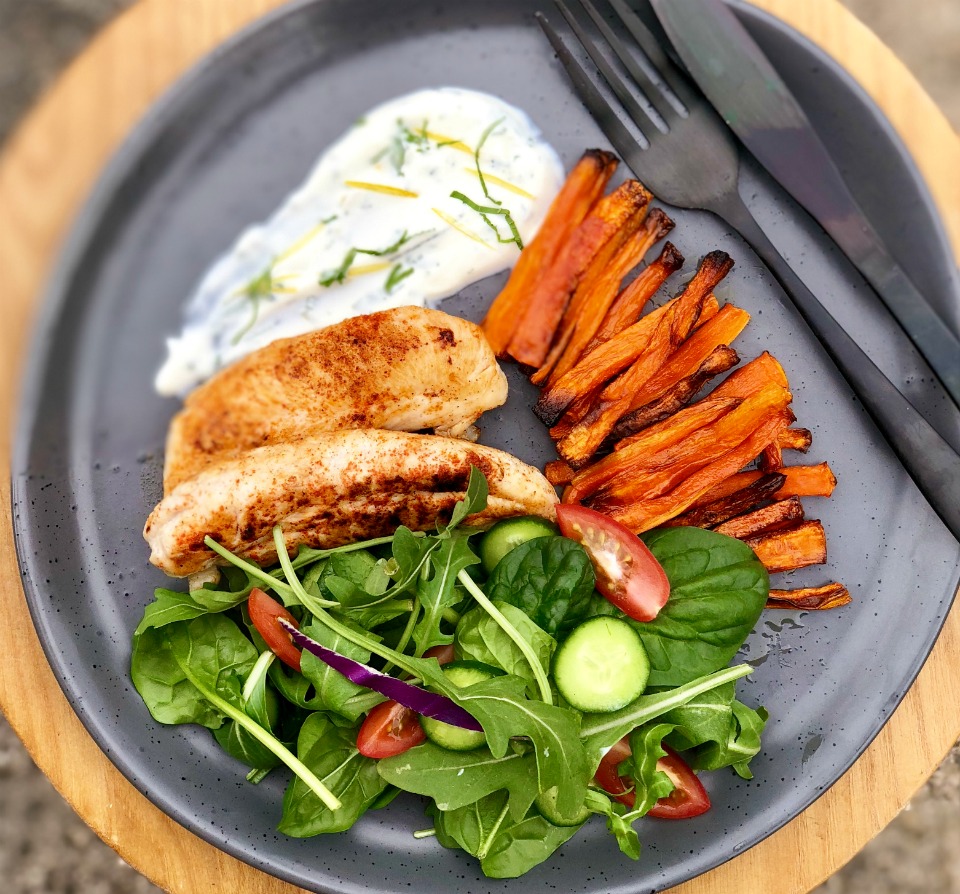 Talk about a colourful meal! This protein packed dish is loaded with flavour and nutrition, not to mention every colour of the rainbow.
When it comes to vegetables, roasting gives such a depth of flavour. These baked carrot sticks will have the kids coming back for more!
For the full recipe, click here.
Mint & Feta Stuffed Chicken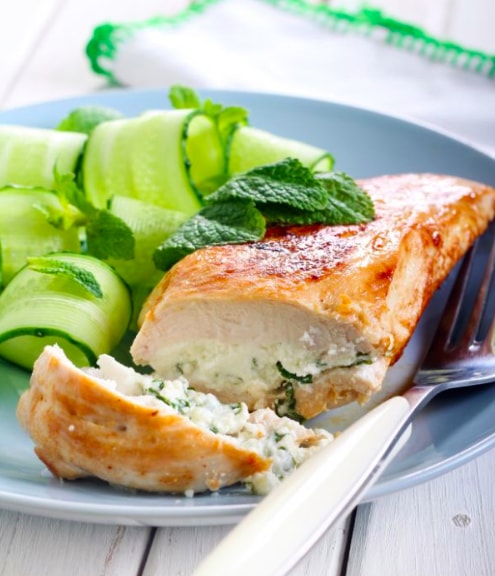 This weight loss recipe for Feta & Mint Chicken Breasts only uses a few, simple ingredients, so is a great dish to prepare on a weeknight when time is in short supply.
The mild, tasty flavours of this recipe mean that it will be a winner with the whole family, from fussy toddlers to picky teens and hungry partners.
Rainbow Moroccan Chicken with Quinoa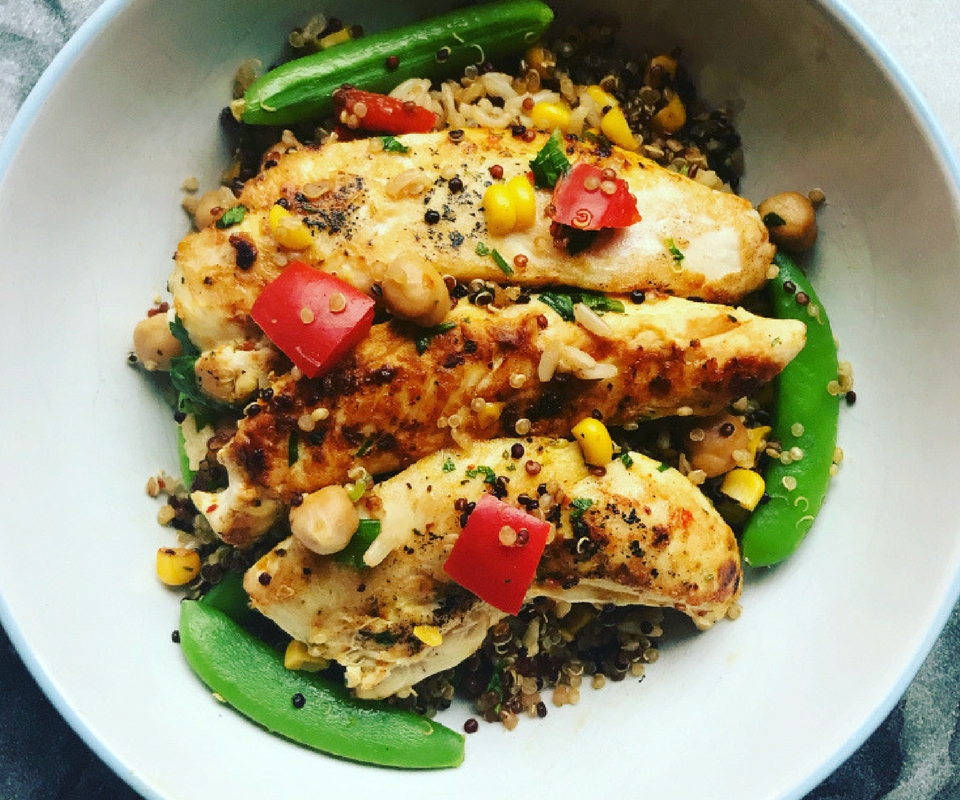 Roast Beef With Pepper and Mushroom Gravy
If you've got a hungry family to feed, or friends coming over for dinner – this is a great recipe to have up your sleeve.
While good old fashioned roast beef is delicious as is, this cooking method not only tastes amazing and is healthy for when you're losing baby weight, it also fills the kitchen with the most wonderful cooking aroma.
Light And Fresh Thai Beef And Mango Salad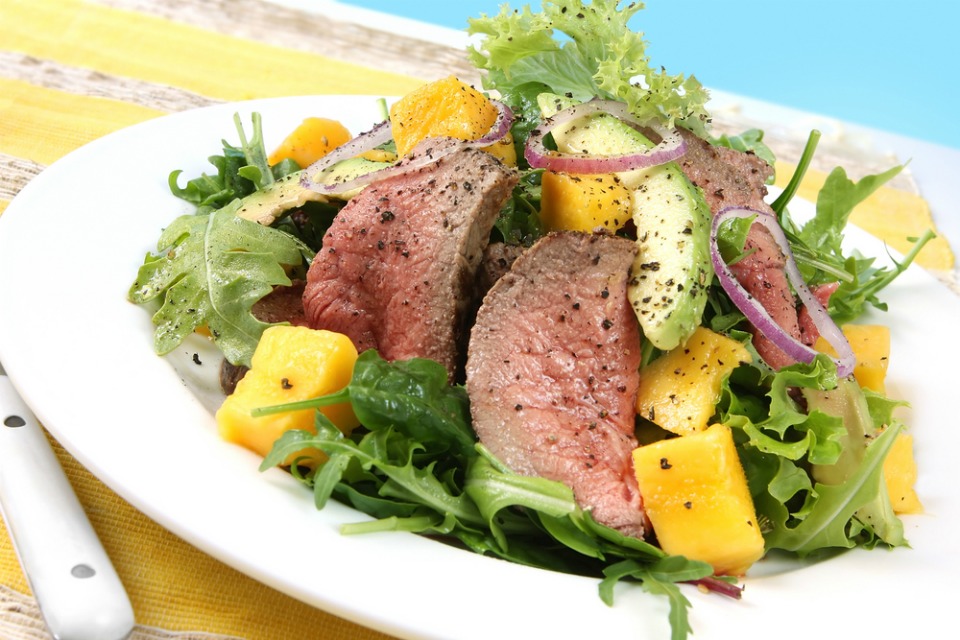 Mangoes make a deliciously sweet addition to any meal, and here they are paired perfectly with the spicy beef and the creamy avocado.
For more healthy recipes join the 28 Day Weight Loss Challenge!
If you feel inspired and want to take charge of your own health and weight this winter, join our 28 Day Weight Loss Challenge TODAY.
With more than 4,000 delicious (comforting and healthy) recipes, 350 exercises & 24/7 support – the 28 Day Weight Loss Challenge app is designed (and proven) to help busy mums like you lose weight!