The Healthy Mummy Working Mums Meal Plan now in App
New working mum meal plan now available in The Healthy Mummy App.
You asked… We listened!
Our incredible Healthy Mummy Community has been asking for a meal plan that is designed for working mums and we are so excited to share that it's finally here!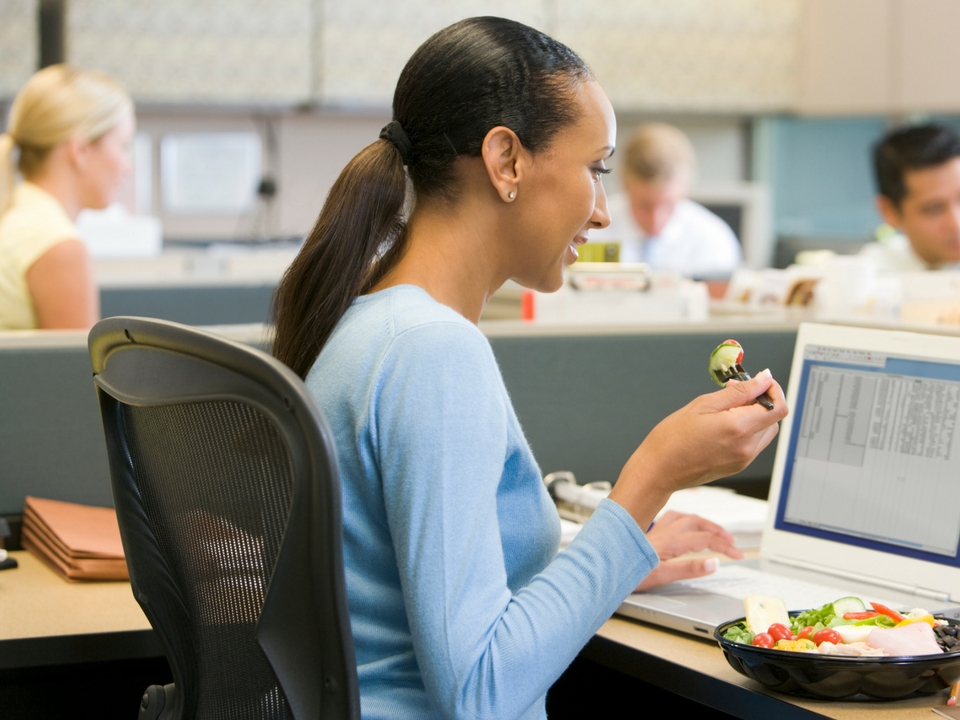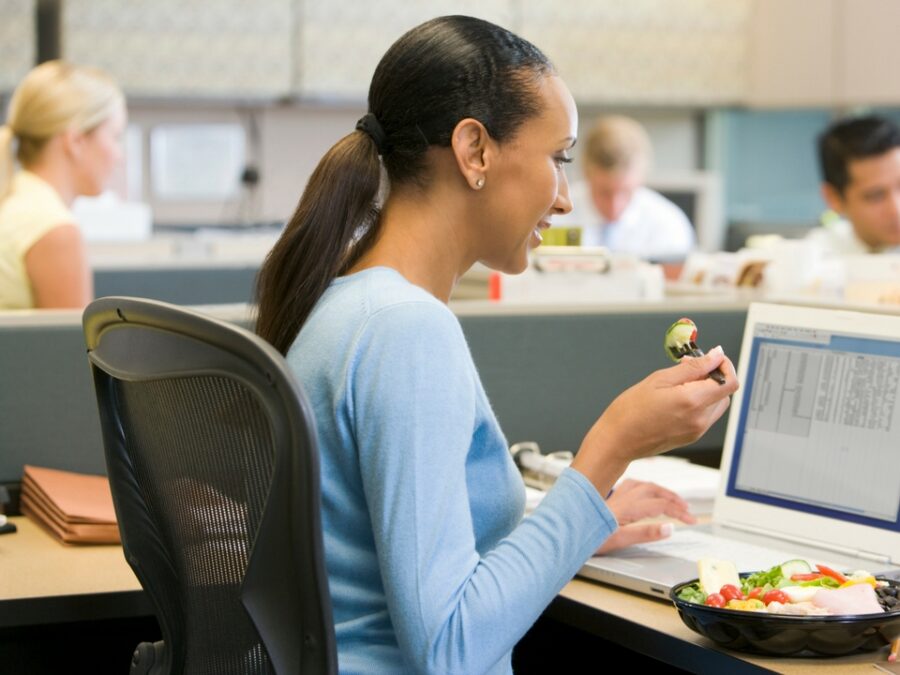 This meal plan is designed for the office working mum, the retail worker, the nurse or first responder. We understand in this day and age mums work in various roles (besides being a mum which of course is one of the hardest yet most rewarding jobs in the world). This meal plan supports a mum working outside the home with limited access to kitchen facilities during the day.
The Working Mum meal plan is also designed to save you time and make meal prep and eating healthier more manageable. We want to help you avoid the dinner chaos or the last minute takeaway on the way home.
We have designed this meal plan to help you have dinner ready in under 30 minutes, to have more time to relax and spend with your family. You don't even need to think about writing a shopping list, we've got that covered in the app too!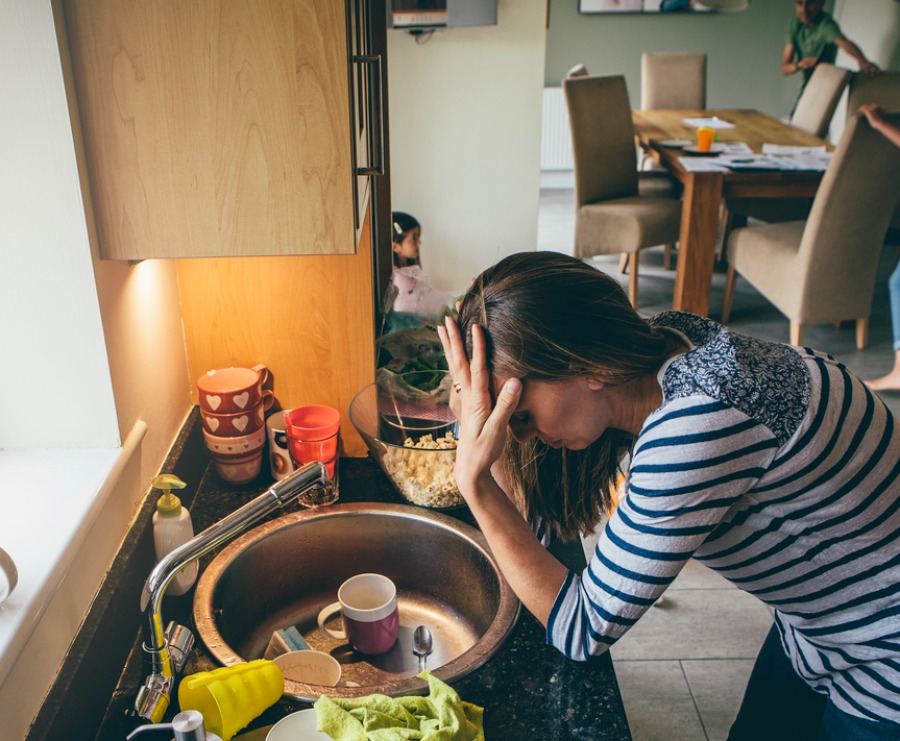 Seeing all these mums meal prep 5,000 snacks and 2,000 meals a week while still managing to attend all the kids events, work full time, go to the gym, eat healthy and still maintain a social life, yet you feel it's all impossible to achieve?
Don't worry, we've got you covered! We want to make eating fabulous, healthy food possible for all our mums, without the added stress.
Here's an example of a day on our Working Mums Meal Plan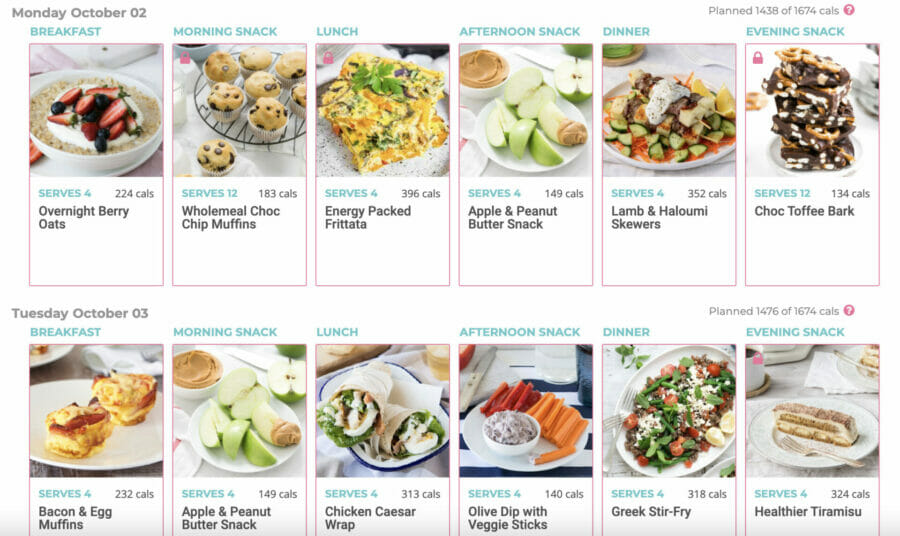 Breakfast – It's all about quick and easy, we show you how to prep the night before or how to choose simple options that take minimal time to prepare, if that's still not for you, why not have a Healthy Mummy Smoothie on the way to work?
Lunch – Think delicious salads, sandwiches, pitas and wraps, we want you to be able to make these in as little time as possible. We understand you cannot always access kitchen facilities during the day so we want to make this easy for you without being boring.
Dinners – Amazing family friendly recipes made in under 30 minutes, often a lot less! Do you find yourself running through the door at night after picking up the kids, no time to think about healthy dinner options, even preheating the oven in time seems impossible. You are not alone! The Working Mums meal plan will solve this dilemma.
Snacks and Desserts – Eating simple doesn't need to mean you miss out! We have selected one baked snack per week but most snacks are prepared in just minutes! Banana bread, muffins, fresh fruit, mug cakes, ice cream, tiramisu, chocolate mousse and the occasional veggie sticks and dip.
Lose weight and feel great without missing out or feeling overwhelmed by choice, plus you might actually save some money, baking one banana bread a week instead of your daily visits to the local cafe!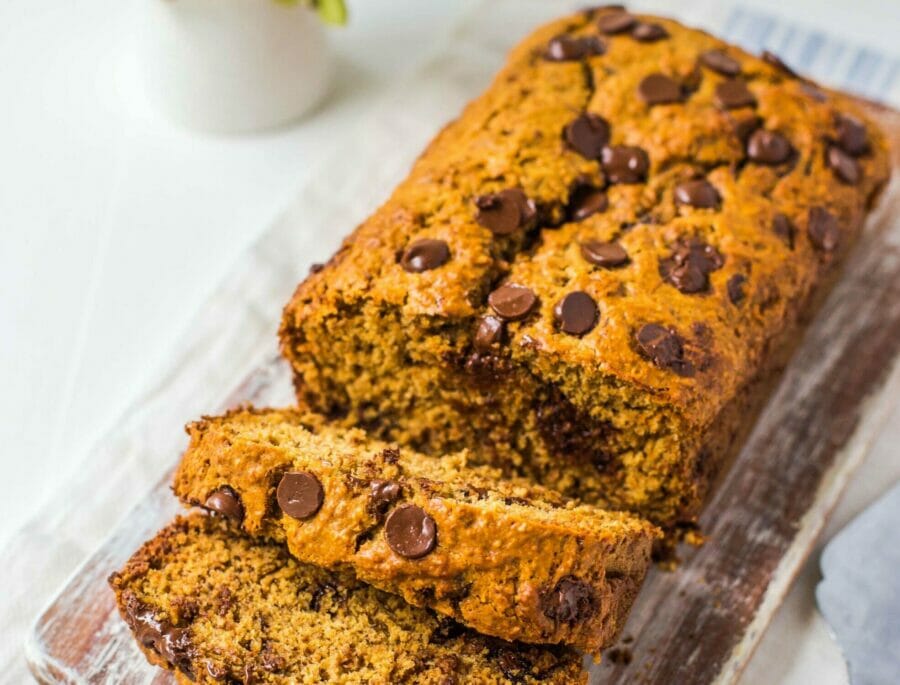 Of course you can still grab your daily coffee, just remember to log it in app to add the calories to your daily intake.
You can swap and change out any recipes that don't suit you or your family, we have over 6,000 recipes to choose from. If you love our smoothies you can also choose to have a smoothie for breakfast and lunch daily saving you extra time. Make The Healthy Mummy work for you!
Need a little bit of extra support? Join our Healthy Mummy Facebook group to help you along you journey!
Ready to Drop a Dress Size in 28 Days?
Never Go Hungry
Our program offers NO 1200 calorie restrictions
Workout at Home
Follow guided training videos with expert fitness instructors (no equipment needed!)
Feel Supported 24/7
In our private support groups with other mums just like you!
Eat Delicious and Healthy Food
With family-friendly, weekly meal plans & over 6,000 easy recipes developed by nutritionists
No lock-in contracts, cancel anytime.