10 frequently asked questions when starting the 28 Day Weight Loss Challenge
Here's 10 of the most frequently asked questions from mums about using the Healthy Mummy App when starting out on their health journey.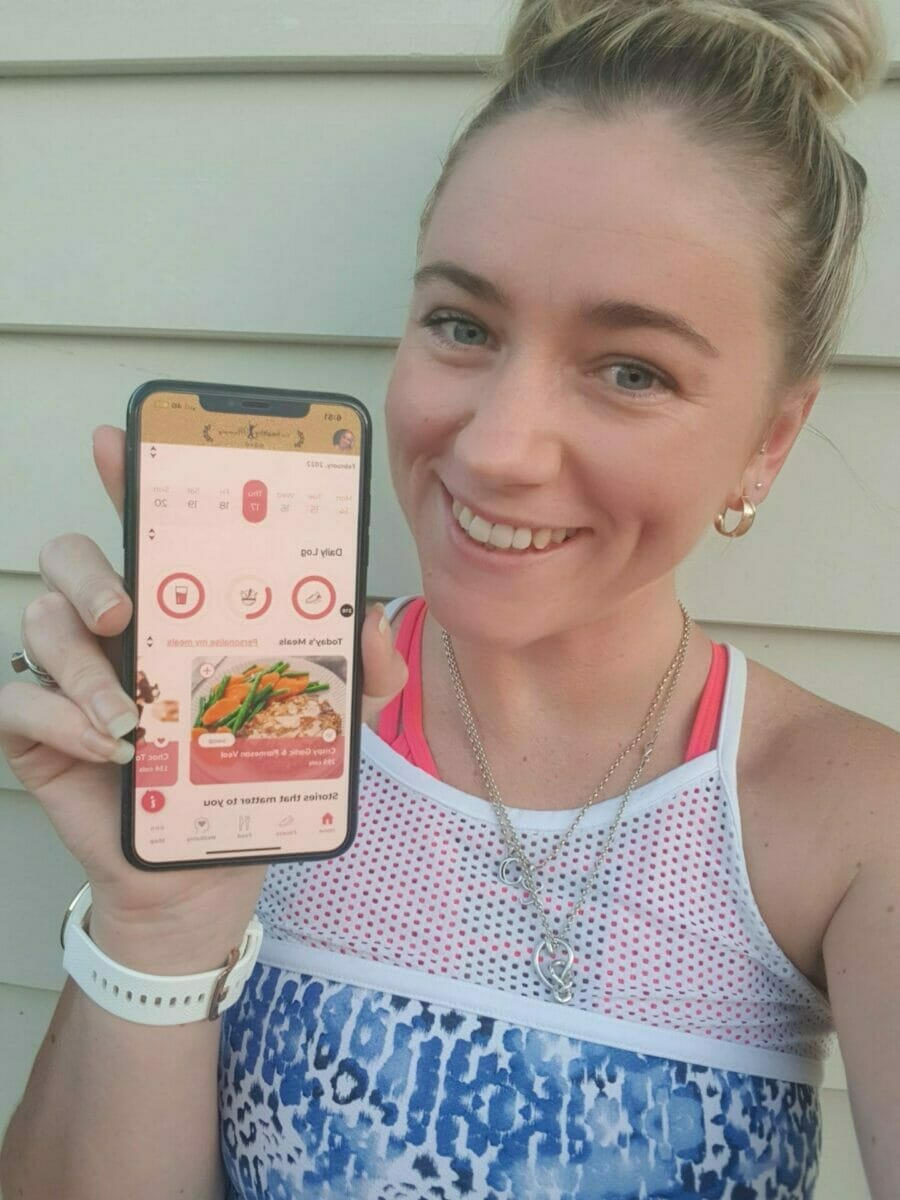 Congratulations!!
Starting a new journey can be a daunting experience, especially if you are planning on making some serious lifestyle changes. Whilst it may initially feel a little overwhelming, breaking it all down into easy to follow steps will make the process so much easier.
There is a lot of information about using the App and the program on the Healthy Mummy website, as well as in the incredibly supportive Healthy Mummy community. But to help further we've put together a list of the most frequently asked questions from mums about using the 5 Star Rated Healthy Mummy App when starting out on their health journey.
The Healthy Mummy App is home to the 28 Day Weight Loss Challenge and a 5 star rated App which includes customisable monthly meal and exercise plans, wellbeing and support. And so much more! It literally is your meal planner, fitness trainer, motivator, calorie and fitness tracker in one awesome app in the palm of your hand.

There are over 6000 recipes, and 500 exercises, and features for you to track your journey and measure your results.

While the 28 Day Weight Loss Challenge can also be accessed via a personal computer or laptop, The Healthy Mummy App downloaded from the App/Play store onto your phone or iPad, contains many more great features to help get the most out of your journey.
When you join the Challenge, you will be emailed login details to access the The Healthy Mummy App that can also be used via a browser on a laptop or computer.

If you are experiencing login difficulties, force close the app, and re-open and try logging in again. This step resolves 80% of login issues.

If problems still persist please let us know via the in-app live chat or raising with our customer service team who are very happy to help by clicking here.
When you first log in to the App you will be prompted to add your personal details including your goal weight and BMR. The App will then suggest how many calories you are required to consume to remain at your current weight as well as what your suggested target should be to lose the amount of weight you've input into the App.

The App will then suggest a meal plan from our selection of meal plan types that you can follow and customise each week to suit your needs even further. You'll also be asked to choose a preferred exercise type.

Why is BMR important?

To lose weight you need to be in a calorie deficit so it's important to find out a rough calorie intake to follow. Recalculate for every birthday, every 5kgs you lose or if your activity level changes.

You'll also be asked to add some photo's at the beginning of your journey so you can track your progress.

Do your Fitness Test

The Fitness Test is designed to help you track your progress throughout the month. It allows you to record changes in your upper body, lower body, and core strength over the 28 days of the challenge. You can find the Fitness Test in the Exercise Section of the App.
No matter when you join the 28 Day Weight Loss Challenge, (it doesn't have to be at the beginning of a month!) you can access the Healthy Mummy App and jump straight into the Challenge.

Every month, there is a different Challenge theme which offers you a complete customisable meal plan to follow. The theme could be something like Five Ingredients or Under, Metabolism Boosting or Sugar Detox and the theme of the month's Challenge is reflected in the recipes.

To find the current Challenge, click on the Food section at the bottom of the Healthy Mummy App, this will take you straight to 'My Meal Plan'. Here you will see the current month and challenge theme. By looking at the Week, rather than Day plan, you will see which week we are in.

Weekly Meal plans for each challenge are downloaded into the App every Wednesday. All Meal Plans can be customised to suit you and your families preferences.

You can click on the "SWAP" button on any recipe in a meal plan and from here you can search for other recipes that you'd like to swap the meal for.

For a Step by Step Guide on how to customise your meal plans, click here.

We also have different meal plan types that you can choose from. When you set up your profile, a meal plan type will be assigned to you, however, you can adjust and change this at any time.

Here's some more information on the Meal Plan Types available and how to find them in the Healthy Mummy App.

In the Food Section, you will also find access to over 6000 recipes, with filter functions for searching, plus your weekly shopping list for your customised meal plans.
The Healthy Mummy App makes this easy too. By choosing SWAP on a recipe, you have the choice to skip the meal, or add a custom meal with calories.

To add a custom meal, click on the Calorie Log on your home screen, here you can add a new custom food, find a recipe or Healthy Mummy product.

You can also use another awesome feature to track food outside of the meal plan by using the barcode scanner. You can also find the barcode scanner in your Calorie Log.

It's super simple to use. Find a barcode on a product, hold your devise over the barcode to scan and record the calories. The calories for the product will be loaded into the app and you can edit your serving size, it's just that easy!

You can also add or customise Healthy Mummy Smoothies to your Meal plan. Simply press swap on a recipe in the meal plan, and search through our extensive range of Smoothie recipes or customise your own.
Yes, you can! You can stream the at home workout videos to your TV screen using Chromecast or Apple TV, or screen mirroring from the Google Home app.

For Android Users:

You can also directly stream using Chromecast by following the below steps.

For Apple Users:

You can also use the Airplay button in The Healthy Mummy app to cast your video to an Apple TV or computer screen.
Yes! You can sync all the workouts and information from your Garmin, Fitbit, Apple Health app or Apple Watch with The Healthy Mummy app. This means no more annually logging that run you took or the steps you have done today because it will all sync up automatically.

To Sync with your fitness tracker, go to your Activity tracker on your home page. Click on Sync in the top right corner.
When you set up your profile, you will enter your weight, measurements and goals. The App allows you to update your progress for each challenge, and then track that progress accordingly. This can be hugely motivating for your weight loss journey!

To update and track your progress, click on your account in the left hand corner of the Home Page. Go to 'Update Progress' and make sure you add your weight/measurements monthly.

Then to check your progress, click on Track Progress to see how you are progressing.
The Healthy Mummy App will not only help you lose weight and live a healthy lifestyle, it'll also reward you for doing so!

This Diamond Reward program allows you to earn 'coins' every time you do a range of activities within the app that also help you move towards your health and fitness goals. You can turn the coins into store vouchers to purchase products across our site!

On top of that, we have another reward point system for simply using the Healthy Mummy shop. You'll be automatically set up for this reward system when you register your account when purchasing products or subscriptions from the Healthy Mummy. Once you're registered you'll be able to start earning points.
Yes you do! And so does your friend. Once you've joined, by referring a friend who signs up, you will receive a $25 Store Voucher for the Healthy Mummy, PLUS your friend gets one too! And this happens EVERY TIME you refer a friend.
Have more questions?
Take a look at the Support Section in the Healthy Mummy App for a Starter Guide and some support tutorials. You'll find it under your account.
You'll also find a heap of support and information in the Healthy Mummy Private Support Group or for more specific enquiries contact our Healthy Mummy Support Centre.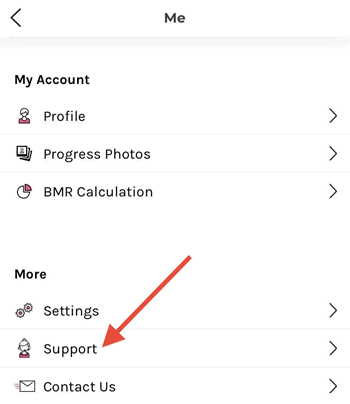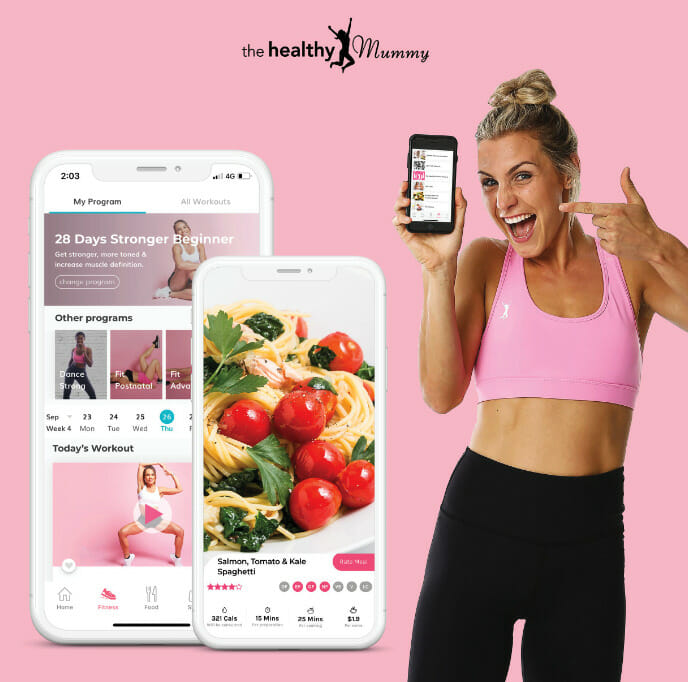 Are you ready to become a Healthy Mummy?