See ALL the incredible Meal Plans available in the Healthy Mummy App!
Did you know we have 22 different types of meal plans in the Healthy Mummy App?!
Every month, as part of the 28 Day Weight Loss Challenge, there is a different Challenge theme that offers you a completely customisable meal plan to follow.
The theme could be something like 5 Ingredients and Under, Metabolism Boosting or Sugar Detox.
There are thousands of recipes available in the Healthy Mummy App, and the theme of the months Challenge is reflected in the recipes.
Meal Plans Available in the Healthy Mummy App
On top of that, there are also different meal plan types, that are above and beyond your set Challenge Theme.
The Standard Meal Plan types are:
Variety
Budget Timesaver
High Calorie
Vegetarian
Vegan
Dinner Only
Lunch Only
Snacks Only
We also have Speciality Meal Plans available, they are:
Beginner
Keto
Hormone Balancing
Pregnancy
Pantry Basics
Real Mums Meal Plans (4)
3 Pot Bulk Cooking Meal Plan
Maintain
Build
Blank – Fully customisable
Then, on top of those, we have Customer Choice Meal Plans available they are:
Pescatarian
Immunity on a Budget/ Immune Boosting
PCOS
Airfryer
High Protein Low Calorie Low Carb
Fan Favourites
Cooking with kids
Gluten Free
Scroll down to find out more about these meal plan types and how to find them in the Healthy Mummy App!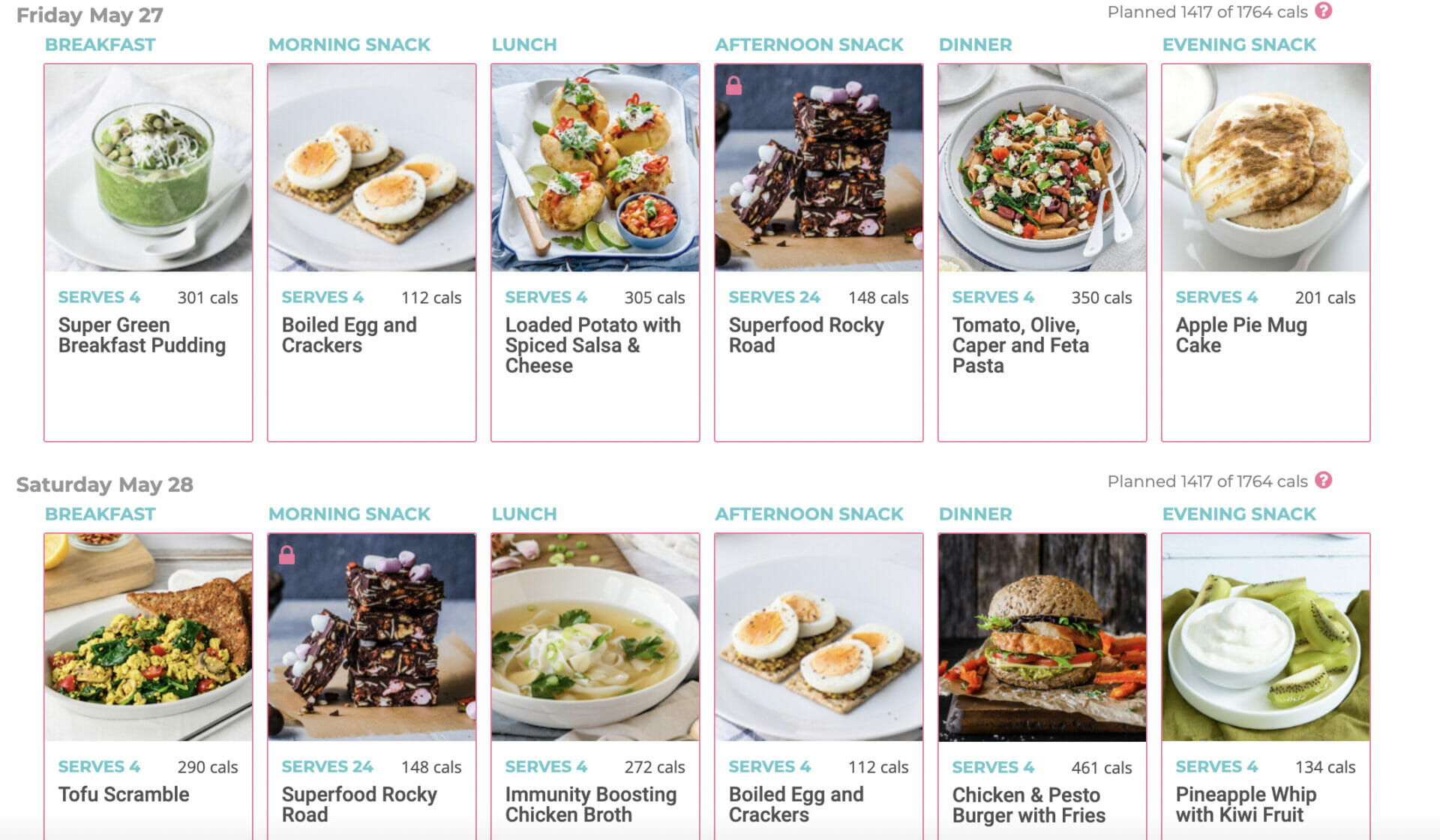 Standard Meal Plans Types
All of these meal plan types are suited to each month's theme and are available every month. You can access or change them by clicking on the meal plan type underneath each month in the My Meal Plan area of the Food section in the Healthy Mummy App.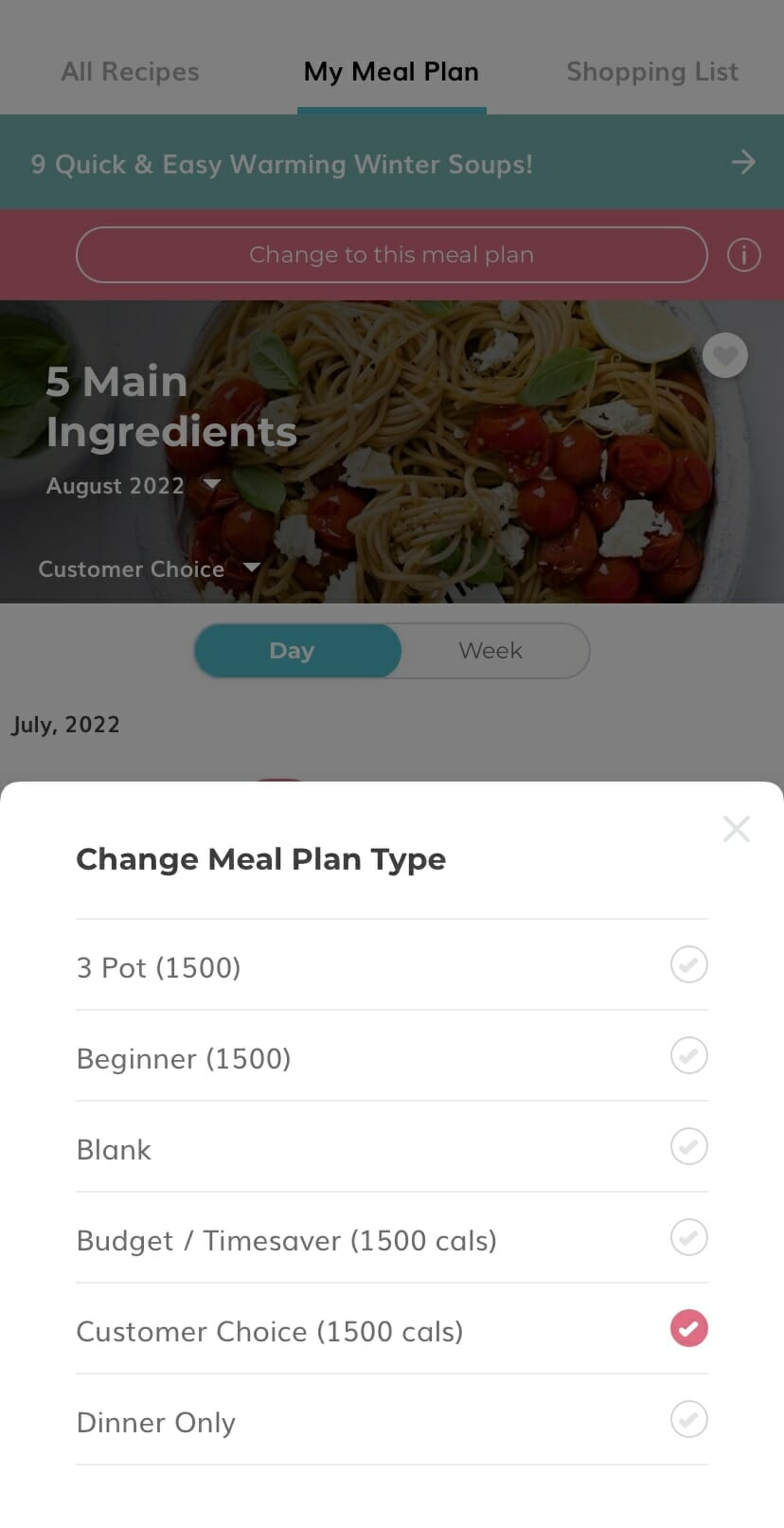 Variety
The Variety meal plan offers a range of different recipes within the current months Challenge Theme.
Lunch Only, Snack Only, Dinner Only
These are in line with the Variety Meal plan and have been created to support mums that perhaps want a slower start to their journey making changes to just one meal or snacks every day.
Budget/Timesaver
The Budget/Timesaver meal plan offers recipes that are budget-friendly and ideal to cook in bulk, saving you time and money.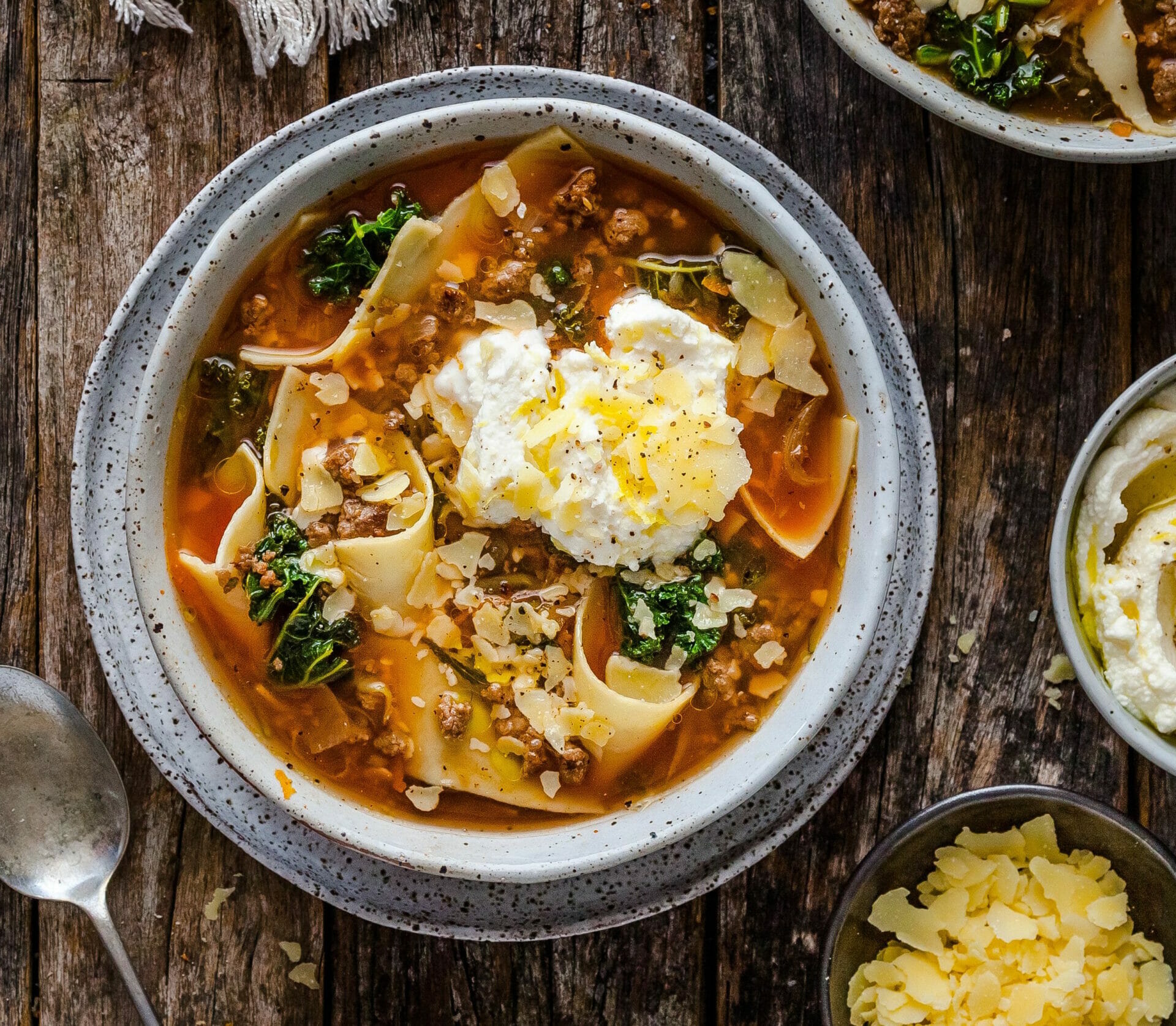 Higher Calorie
For those wanting recipes that are slightly in higher calories than the standard 1500 per day, this meal is calculated to average around 1800 calories per day.
Vegetarian
This is an ideal meal plan choice for amazing vegetarian recipes that fall under the Challenge theme.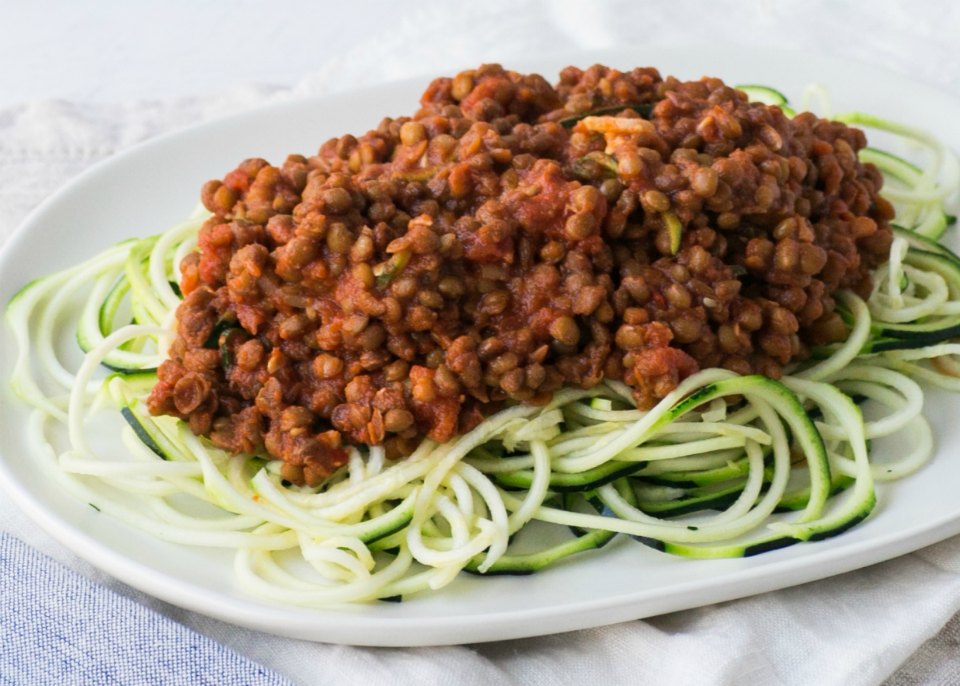 Vegan
The Vegan meal plan contains recipes that are free of meat, fish and dairy.
Speciality Meal Plans
Other than the Real Mums Meal Plans, these meal plans are specifically designed by our nutritionists to suit specific needs. These meal plans are not linked to each months theme but are listed with the standard meal plans every month.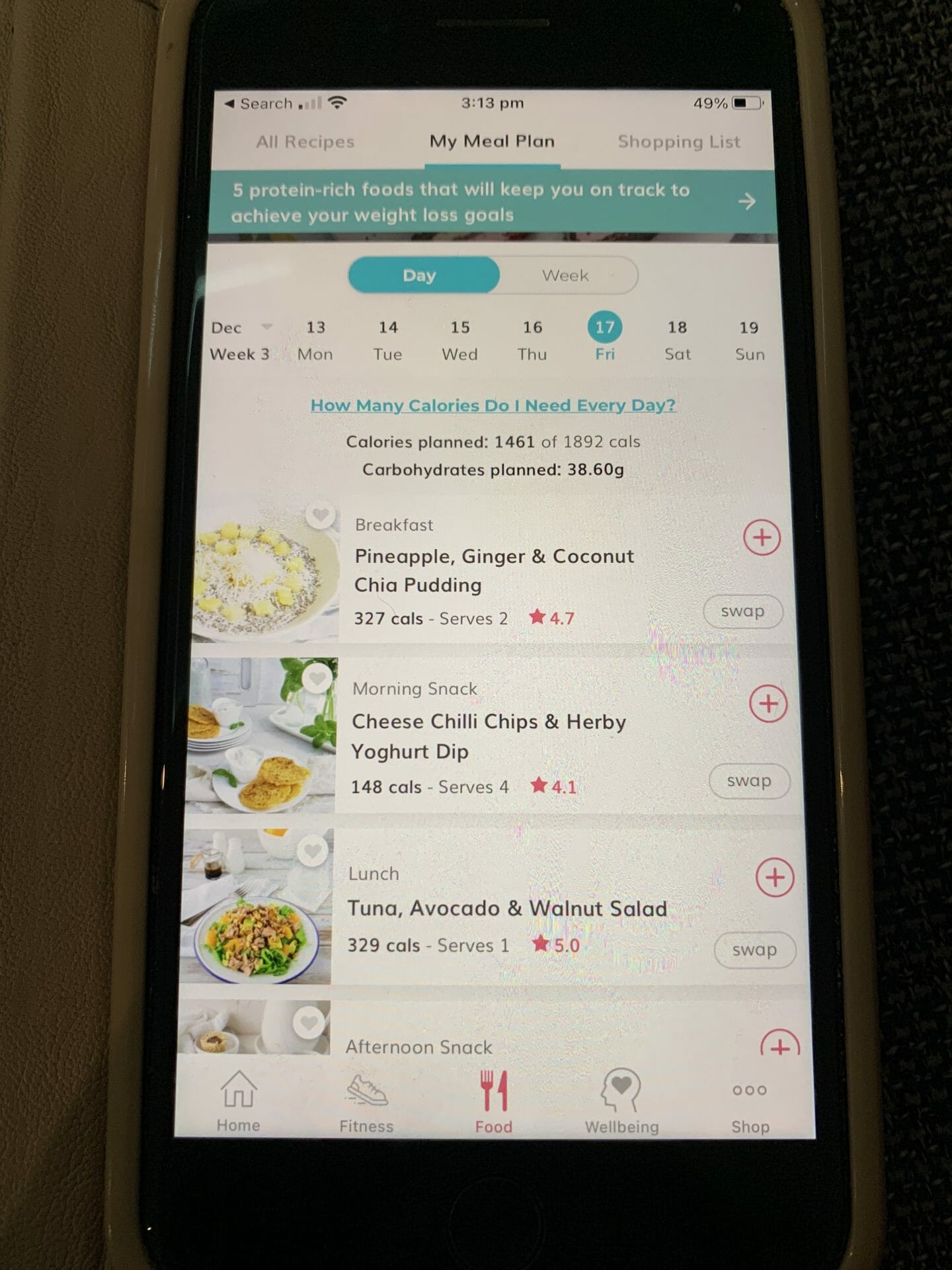 Beginner
This is a great meal plan option if you are new to the 28 Day Weight Loss Challenge. It contains tried and tested recipes that are simple and easy to follow.

Keto
This speciality meal plan is for anyone wishing to follow a Keto diet and has been an extremely popular addition to the meal plans. Ketogenic diets are characterised by the reduction of carbohydrate intake to less than 50g a day whilst increasing dietary protein and healthy fats.
For more information about this specific plan and a sneak peek of some of the recipes available on plan – click here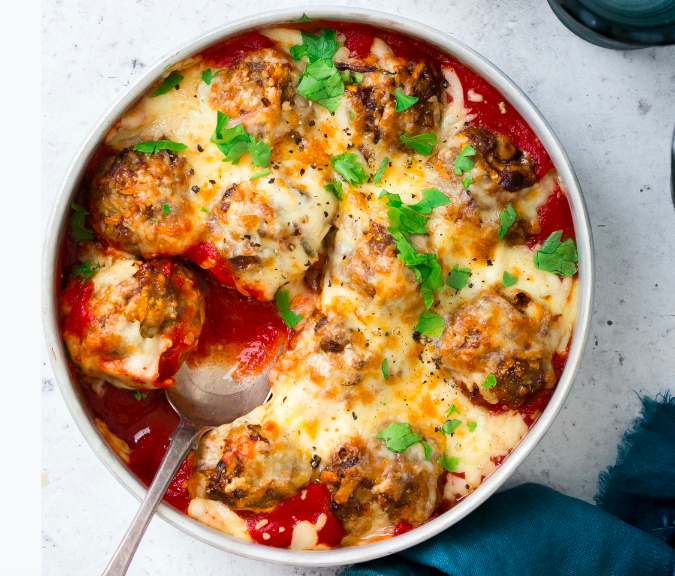 Pregnancy
Our Healthy Mummy Nutritionists have developed this meal plan for expectant mums to be, and includes carefully picked meals that can best provide nutritional support and healthy weight gain for those who are pregnant.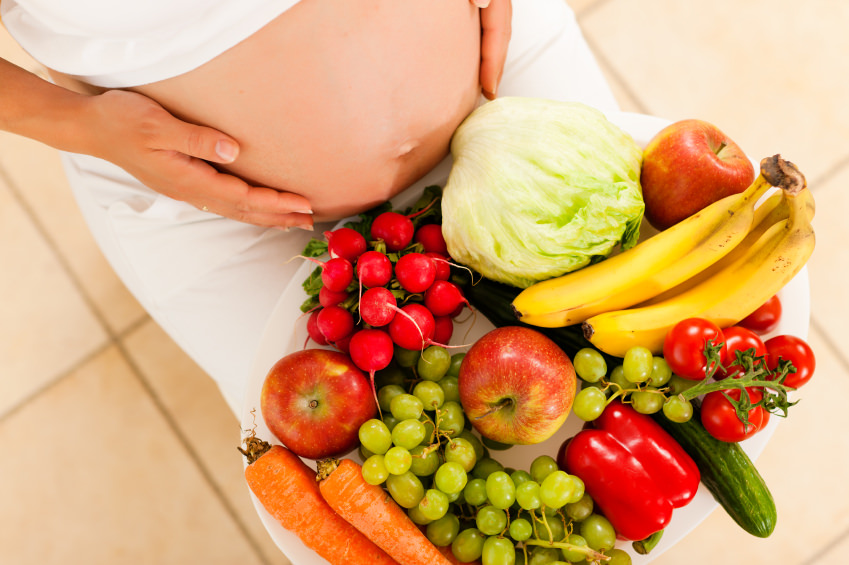 Click here for more information on this meal plan
Hormone Balancing
This is an ideal meal plan to help women aged 45 and over with weight loss as their bodies go through hormonal changes by providing recipes with specific nutritional support.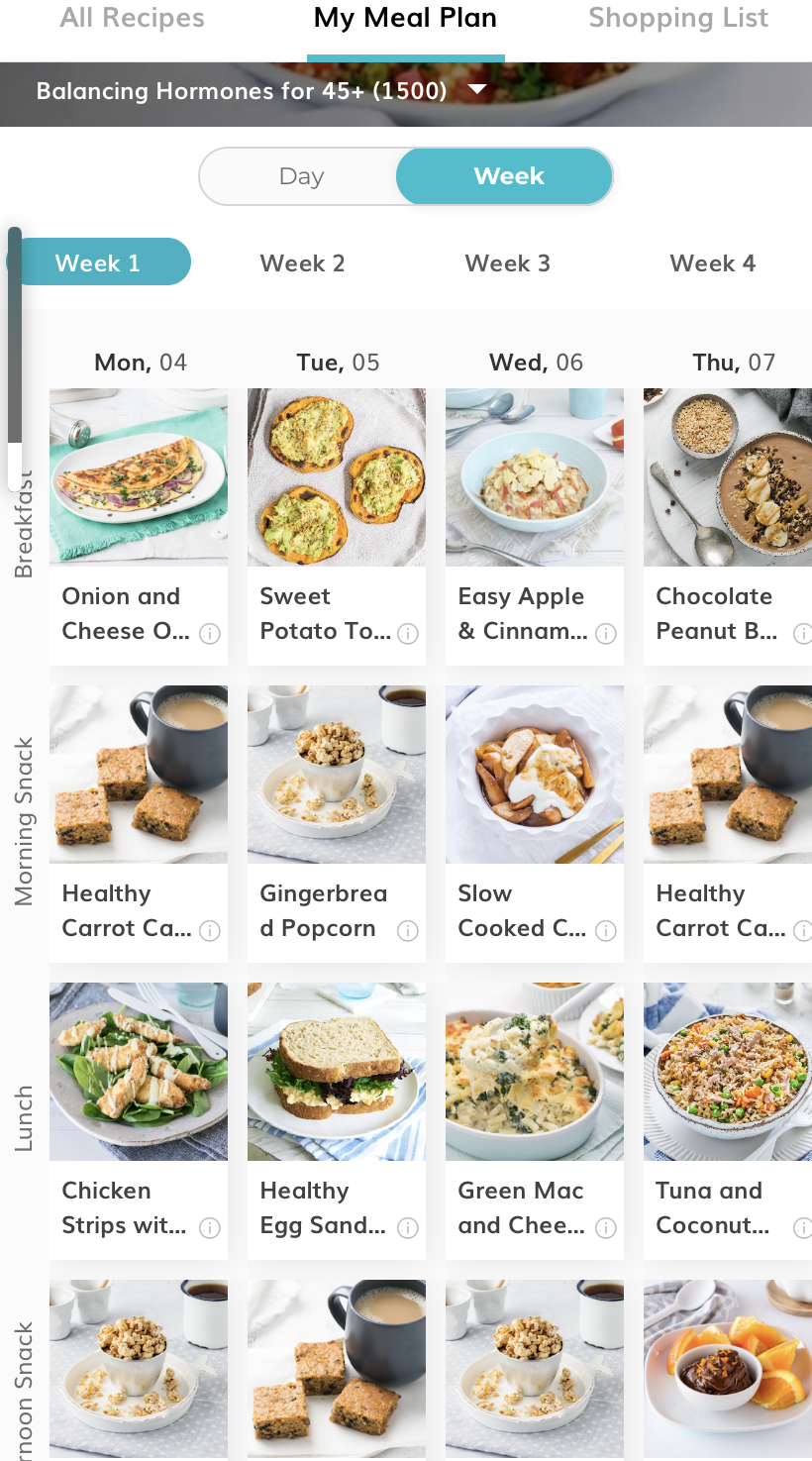 Find out more about the Hormone Balancing Meal Plan and how it can help here
Pantry Basics
Utilising key staple ingredients, like eggs, oats and rice, this meal plan showcases those ingredients in delicious and budget friendly recipes that will save you time AND money!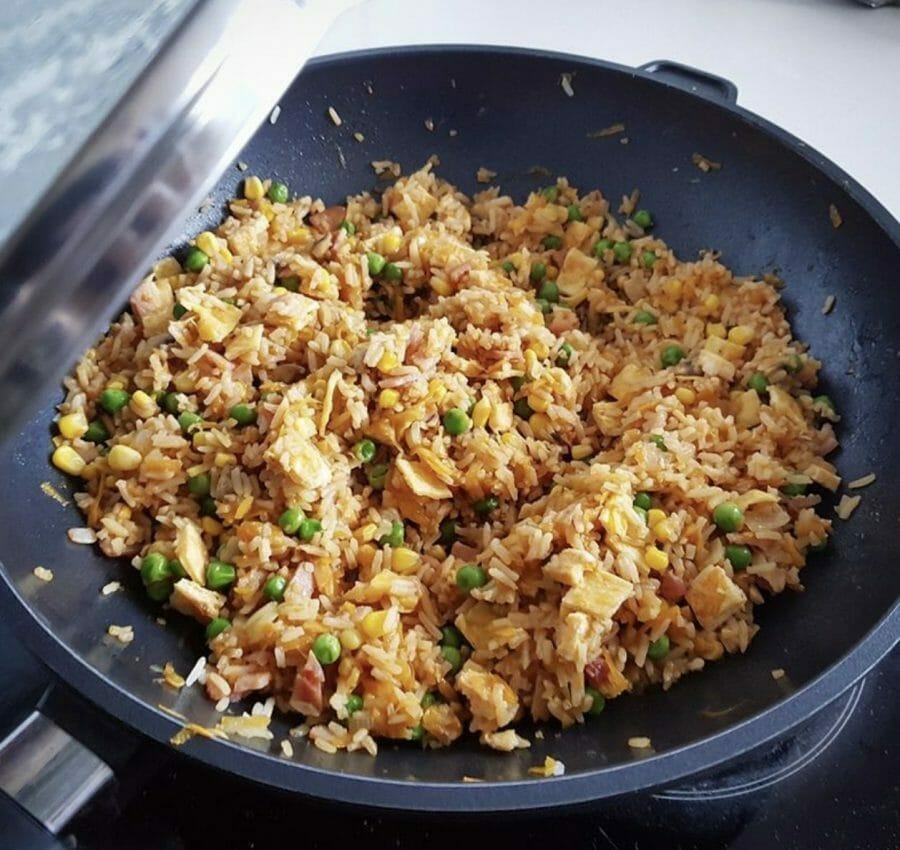 Find out more and get a sneak peek of some of the recipes here
Real Mums Meal Plans

These four incredible mums between them have lost a whopping 184 kilos by following the 28 Day Weight Loss Challenge. In April 22, they are sharing their own month-long personalised and customised meal plans in the Healthy Mummy App that helped them with their amazing weight loss success!
Find out more about The Real Mum's Meal Plans as they explain their customised meal plans
3 Pot Bulk Cooking Meal Plan

The new 3 Pot Meal Plan is perfect for mums who want to cook less, without missing out on variety. When following this meal plan, each week mums will cook 3 large batches of meals, and then make different meals out of the leftovers.
For example, a Slow Cooked Asian Chicken, will also give you Asian Rice Paper Rolls, AND a Satay Chicken!
Customer Choice Meal Plans
These are also speciality meal plans developed by nutritionists for a specific purpose. These meal plans are not linked to the challenge theme and do not always appear on the standard meal plan list. However, you will always be able to access them through previous challenges.
How to find Previous Customer Choice Meal Plans
As an example, if you are trying to locate the Pescatarian meal plan, you will need to change to the Challenge month it is attached to, in this case January 2022 (Belly Blasting). Press on the current month downward arrow in the My Meal Plan Area of the Food Section in the Healthy Mummy App.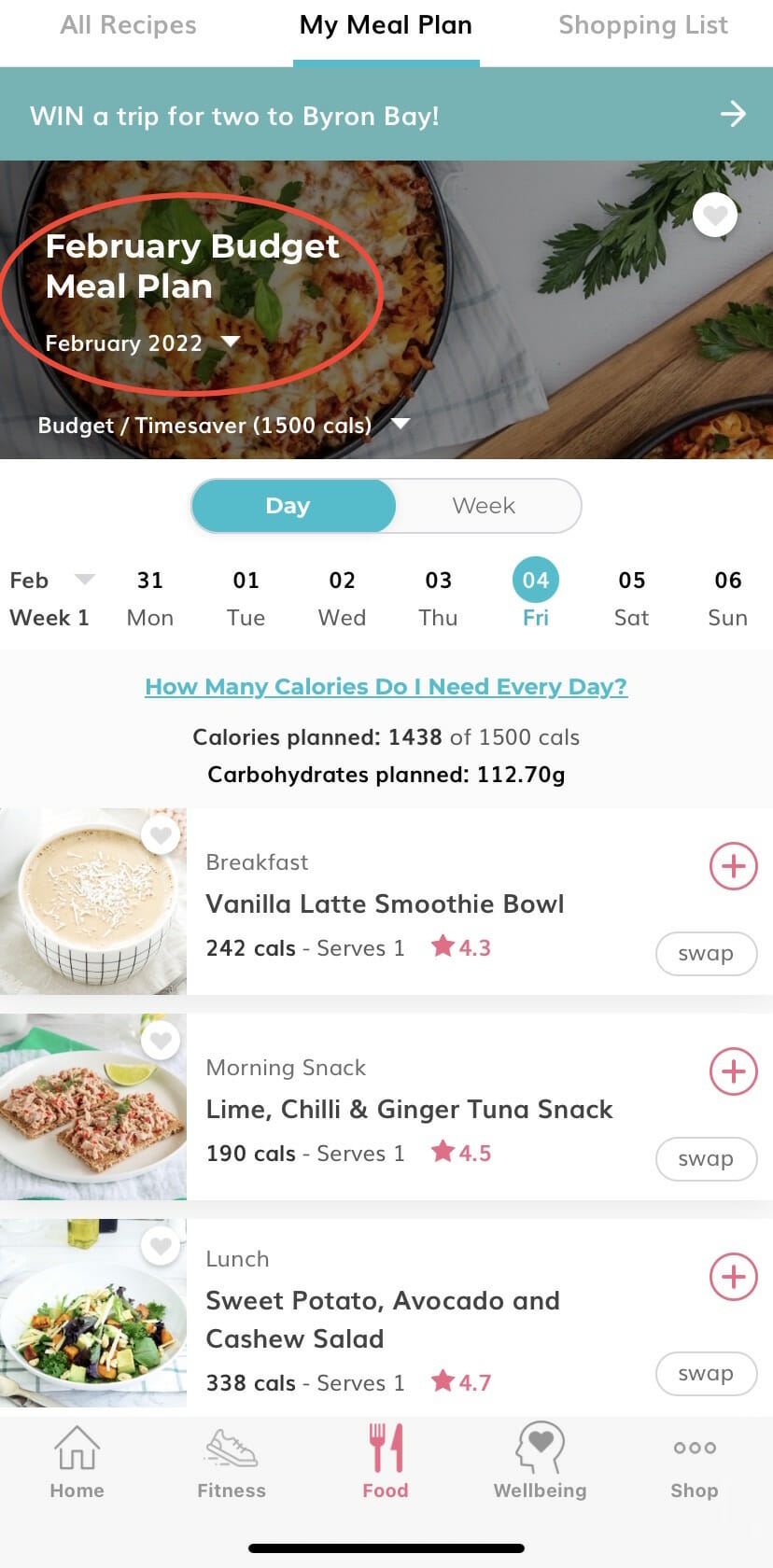 Then, simple scroll down to the month and challenge you need and click on that.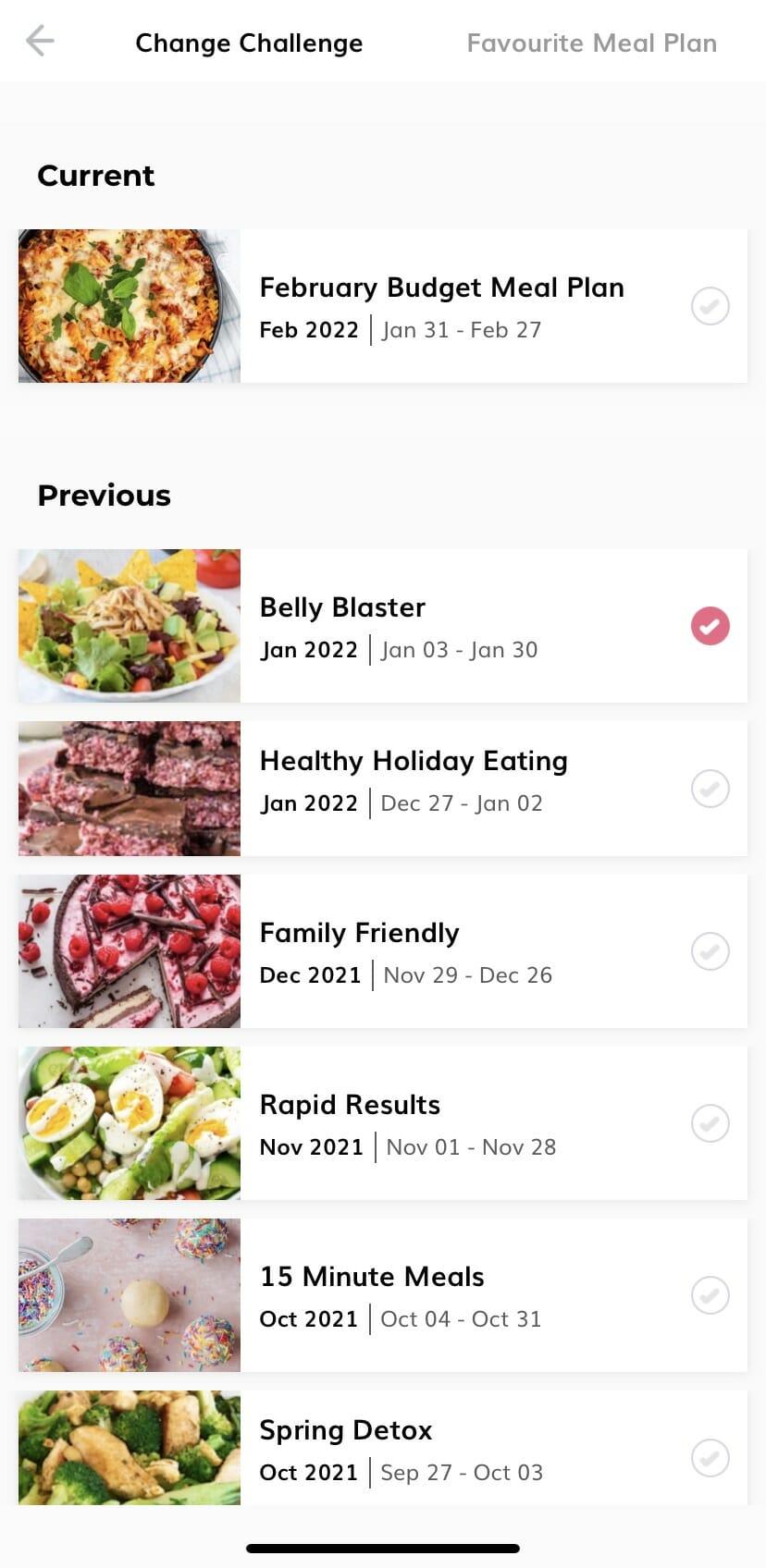 Once you're in that Challenge, click on the meal plan type the downward arrow and scroll down to find the Pescatarian meal plan.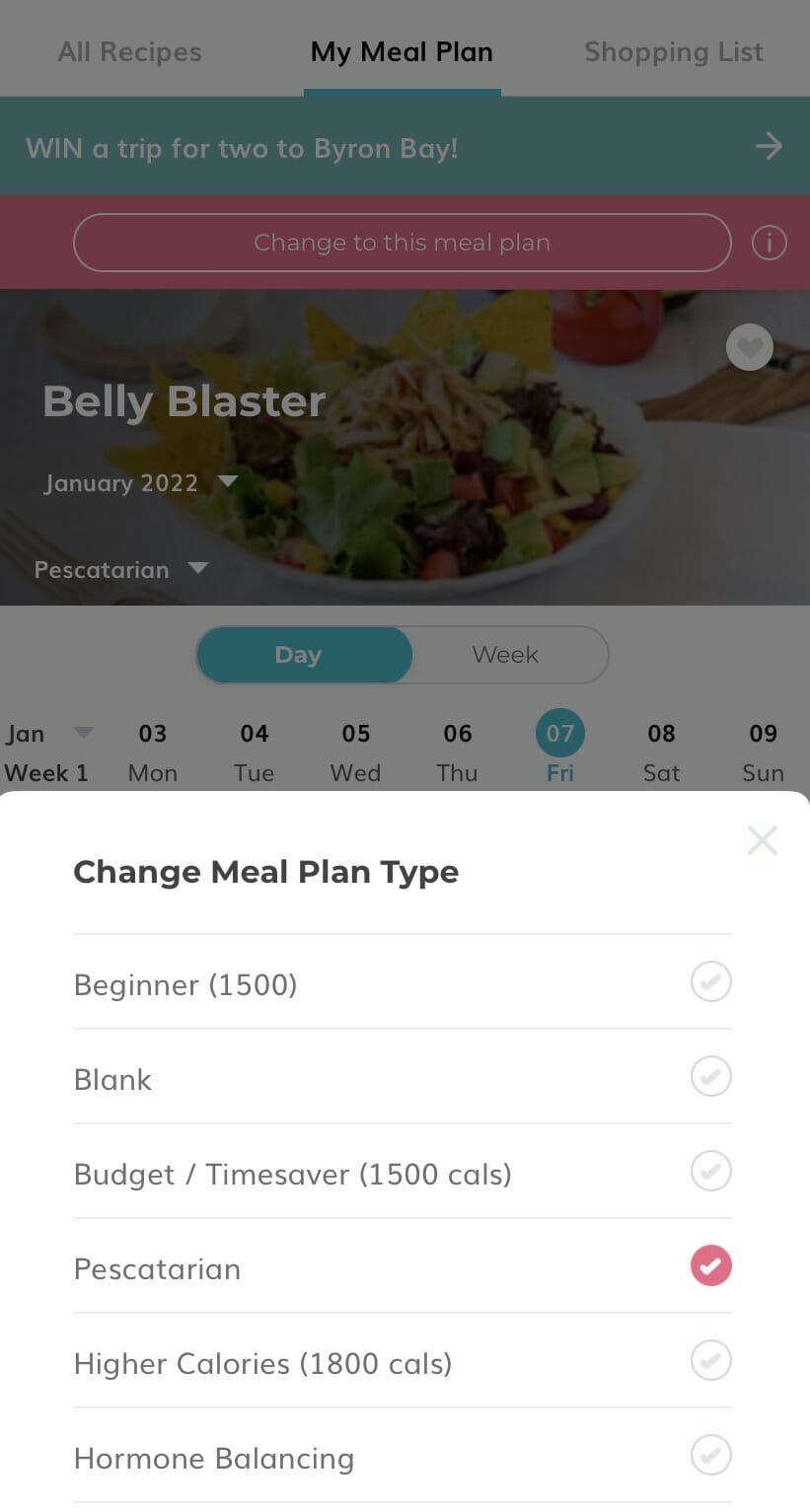 Once you have clicked on the meal plan you want, scroll to the bottom of the screen where you will be able to copy your plan and add it to either the current or next week.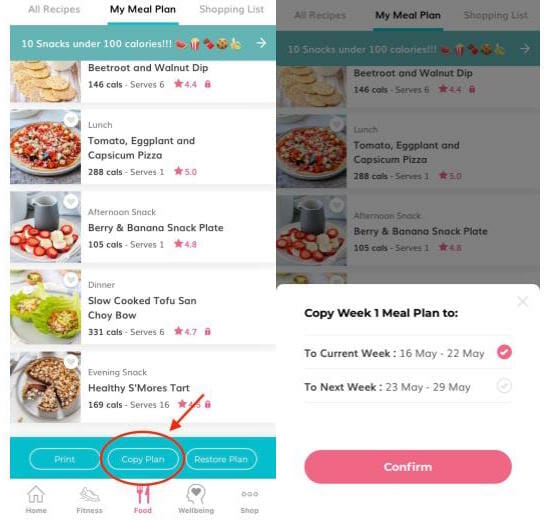 About Customer Choice Meal Plans and where to find them
Pescatarian
If you eat fish and vegetables, but not meat, this is a great meal plan option for you! Full of family-friendly recipes with whole grains, nuts, legumes, fresh veggies and healthy fats, with seafood playing a key role as a main protein source, this meal plan would suit any pescatarian wanting a meal plan just for them.
For more information about the Pescatarian Meal Plan, click here
The Pescatarian Meal plan will be found in the January 2022 Belly Blaster, and Gap Week Healthy Holiday Eating theme.
Immunity Boosting on a Budget
This meal plan has been put together by expert nutritionists to ensure your body is getting the right nutrients it needs to support your immune function without breaking the bank. This meal plan focuses on nutrients to support your body before, during and after an infection. These nutrients include Vitamin A, C, D, and zinc, as well as pre and probiotics.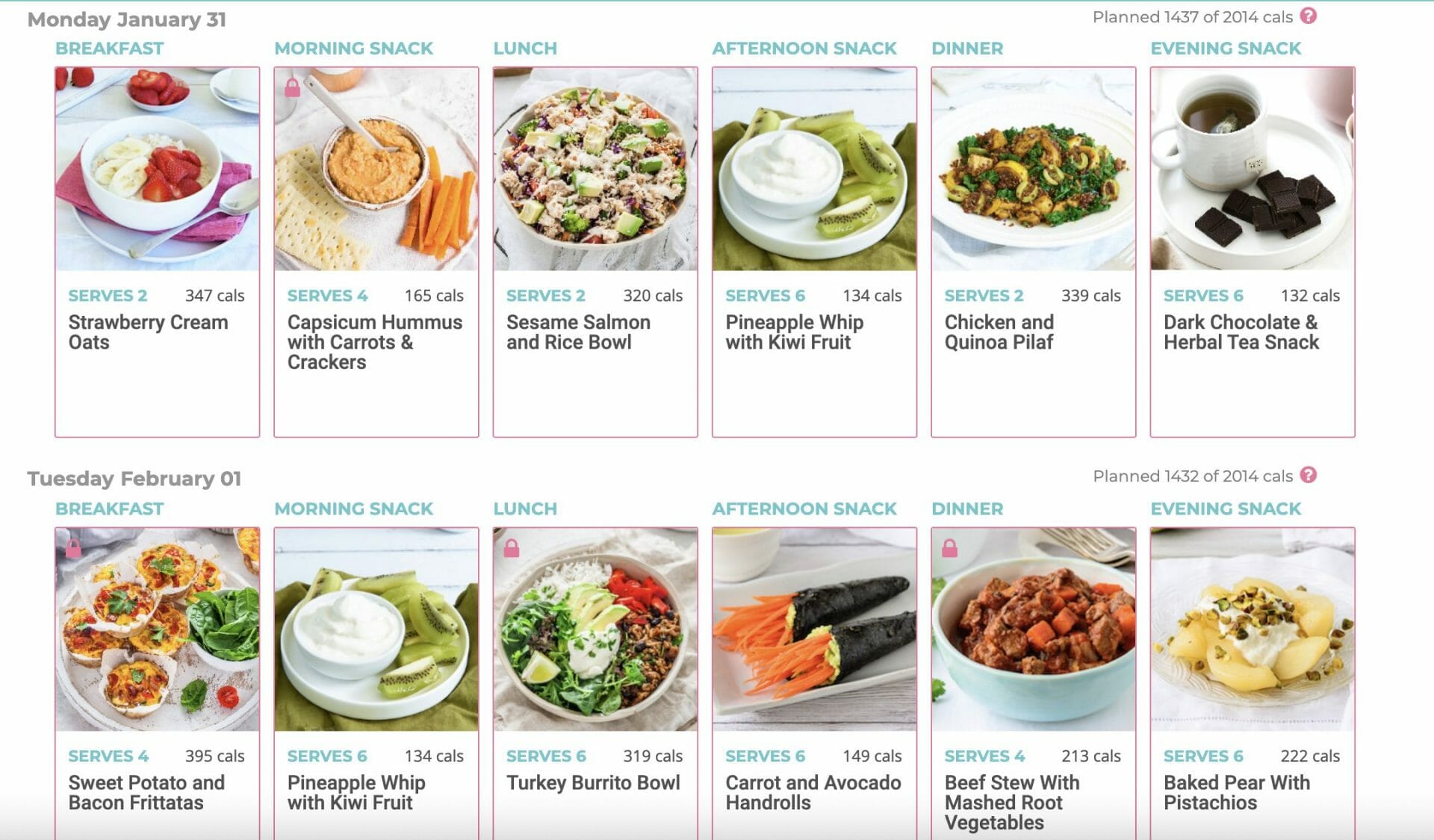 The Immunity Boosting on a budget plan will be found in the
August 2022 5 Main Ingredients
September 2021 Gap Week Spring Detox
October 2021 15 Minute Meals
PCOS
The meals that have been selected for this meal plan have been chosen to highlight the nutritional support you need when you have a hormone-driven illness like Polycystic Ovary Syndrome.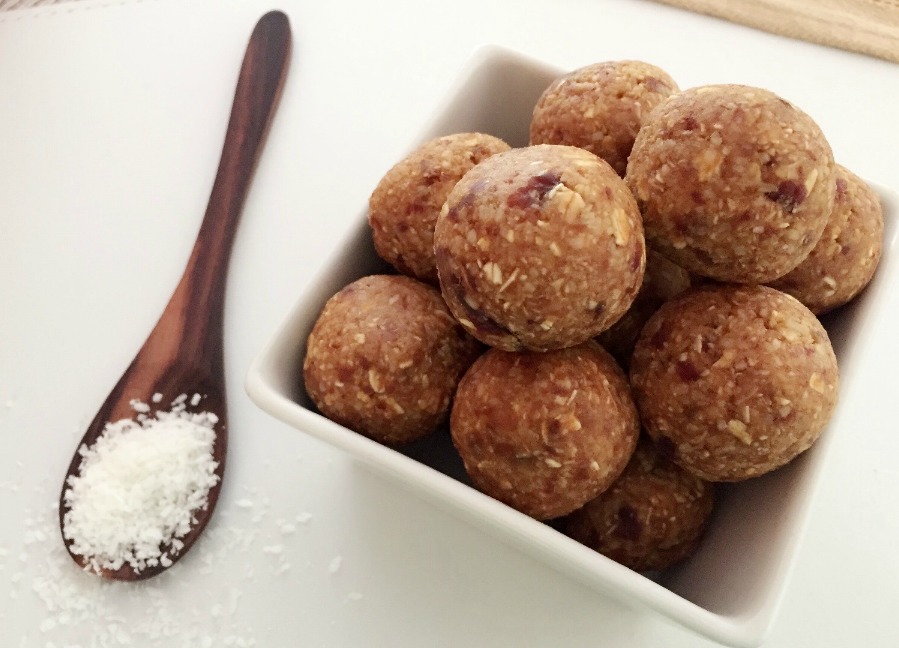 This meal plan can be found in:
May 2022 Sugar Detox Challenge
June 2020 Belly & Booty Blasting Challenge
January 2021 No Excuses Challenge.
Find out more about this Meal Plan here
Air Fryer
This is an exciting Meal Plan for anyone who owns an air fryer and wants access to healthy Air Fryer recipes within a plan. This Air Fryer Meal Plan has an amazing mix of family-friendly meals, packed with goodness and nutrients which will help you get the most out of your Air Fryer.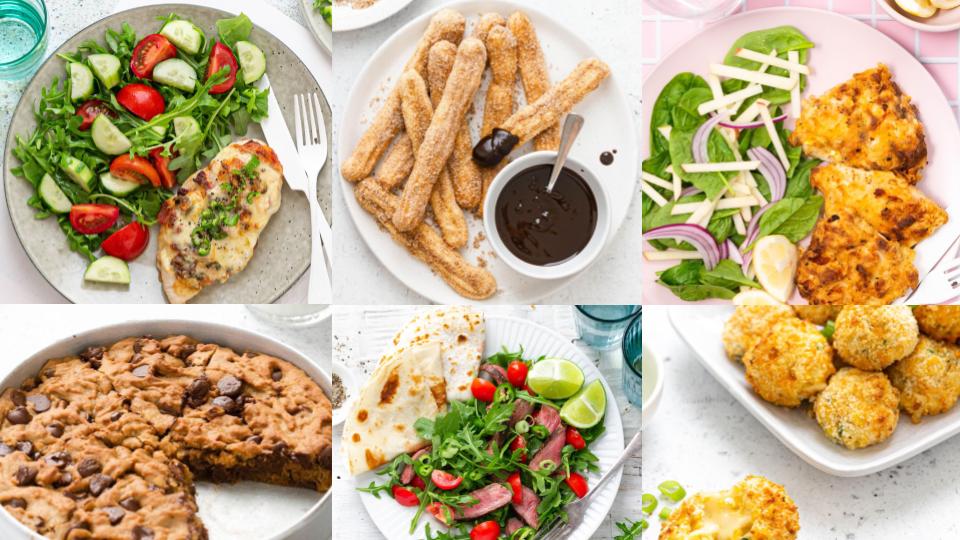 This meal plan can be found:-
April 2022 5 Ingredients and Under
February 2021 Under Five Ingredients
March 2021 Belly Blasting
April 2021 Sugar Detox
Find out more about the Air Fryer Meal Plan here
High Protein Low-Calorie Low Carb
This is a great meal plan for those who want to fast-track their weight loss. Designed by nutritionist, this low carb, high protein meal plan focuses on eliminating refined carbohydrates and replacing them with good-quality protein, fats and complex carbohydrates.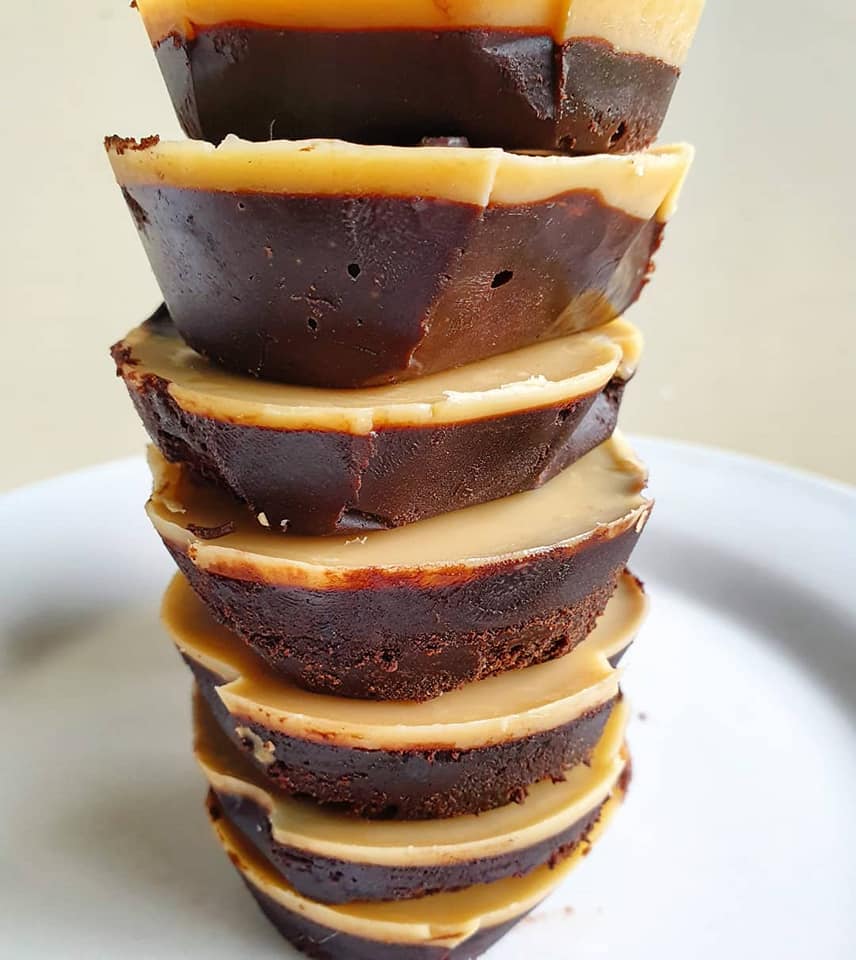 For more information about this High Protein Low Carb Meal Plan click here
This High Protein Low Carb Theme can be found:
June 2021 Gap Week Bulk Cooking
July 2021 Budget
August 2021 Wellbeing & Family
June 2022 Immune Boosting
July 2022 Winter Warmer
Fan Favourites
This awesome meal plan contains all your favourite GUILT-FREE recipes! These are the recipes that have proved super popular with the Healthy Mummy Community and includes the tried and tested (and LOVED) Healthy Weetbix Slice, Mexican Lasagne and One Pan Creamy Sun-dried Tomato Chicken.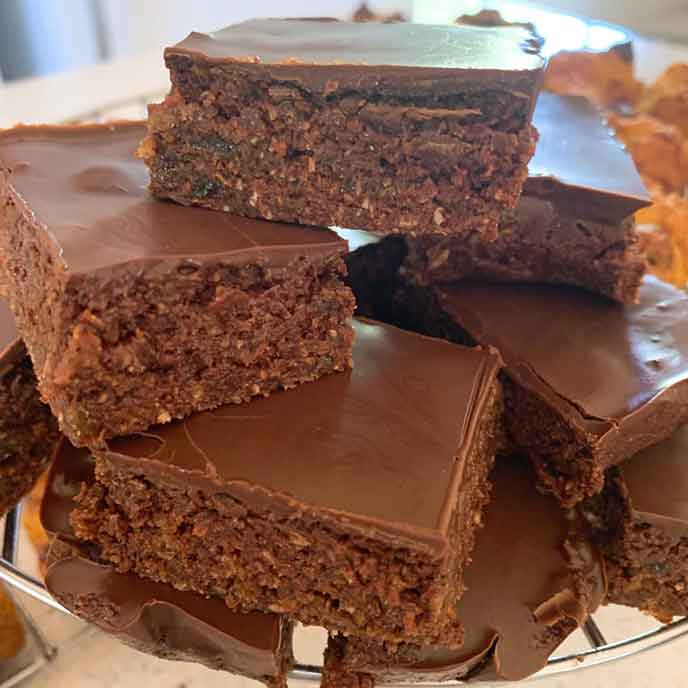 This Meal Plan can be found in November 2021 Rapid Results.
Cooking with kids
This is a great meal plan, full of recipes that kids not only love eating, but also will enjoy helping to prepare and cook! These are just some of the really popular recipes the whole family will enjoy.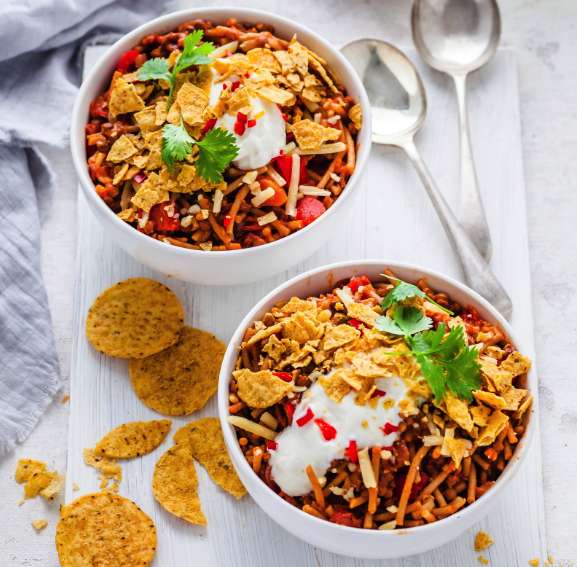 This Meal Plan can be found in December 2021 in the Family Friendly Theme
Gluten-Free Meal Plan
Gluten-free diets have become the most common 'special diet' worldwide. The reason for following a Gluten Free diet is primarily due to medically diagnosed health conditions that can cause a host of digestive and gut problems. This is a great meal plan for anyone wishing to eat just Gluten Free foods.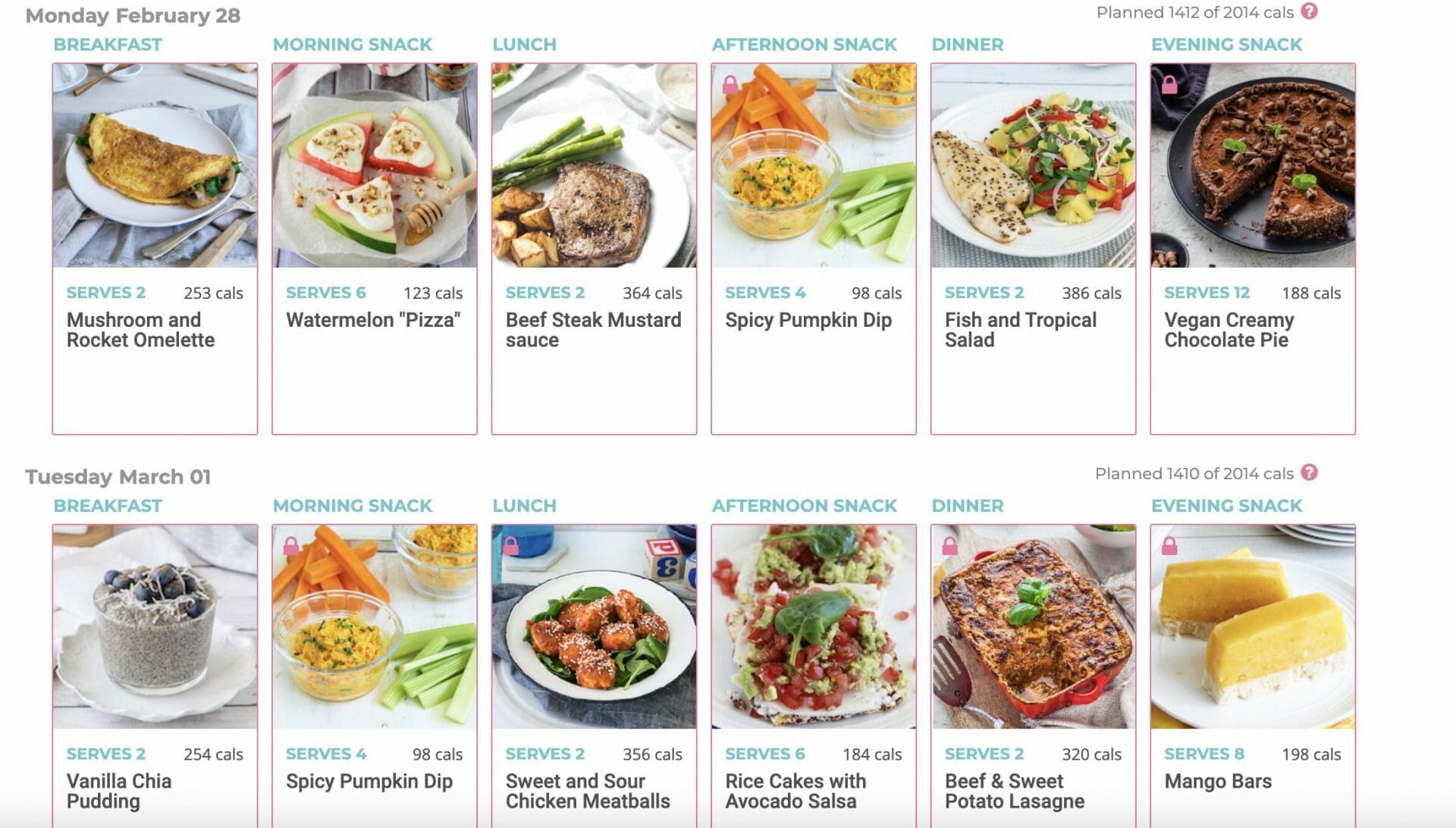 This can be found in the March 2022 Metabolism Boosting Theme
For more information about customising to different meal plans click here
How to use the Recipe Filter
This is another AMAZING feature of the Healthy Mummy App! With over 6000 recipes, this feature allows you to search specific recipes by the Type of Meal (Breakfast, Lunch, Dinner etc) as well as for particular Dietary Requirements. These include:
Nut Free
Gluten-Free
High-Performance
Vegetarian
Dairy Free
Vegan
Egg Free
Low Carb
This is particularly useful for mums and their family members who have specific allergies.
See how this Mum made 240 Dairy Free and Nut Free Snacks from the Healthy Mummy App!

How to Find the Filter Feature
Go to the All Recipe area in the Food Section of the Healthy Mummy App. You can find the filter feature to the right of the search function.
Once you click on this you will access All the filter features that also include over 20 different themed categories.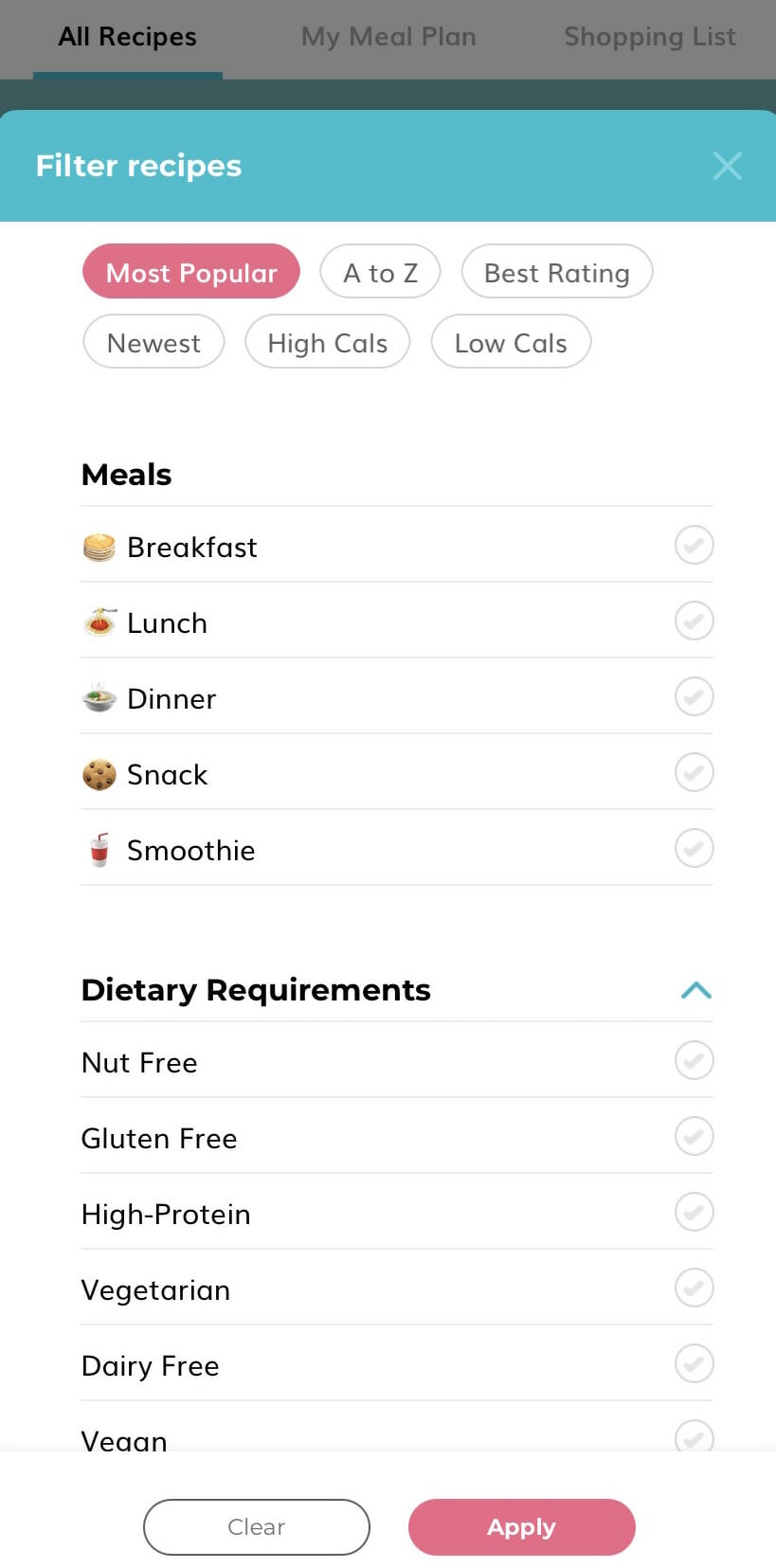 Mums share their amazing Healthy Mummy transformations!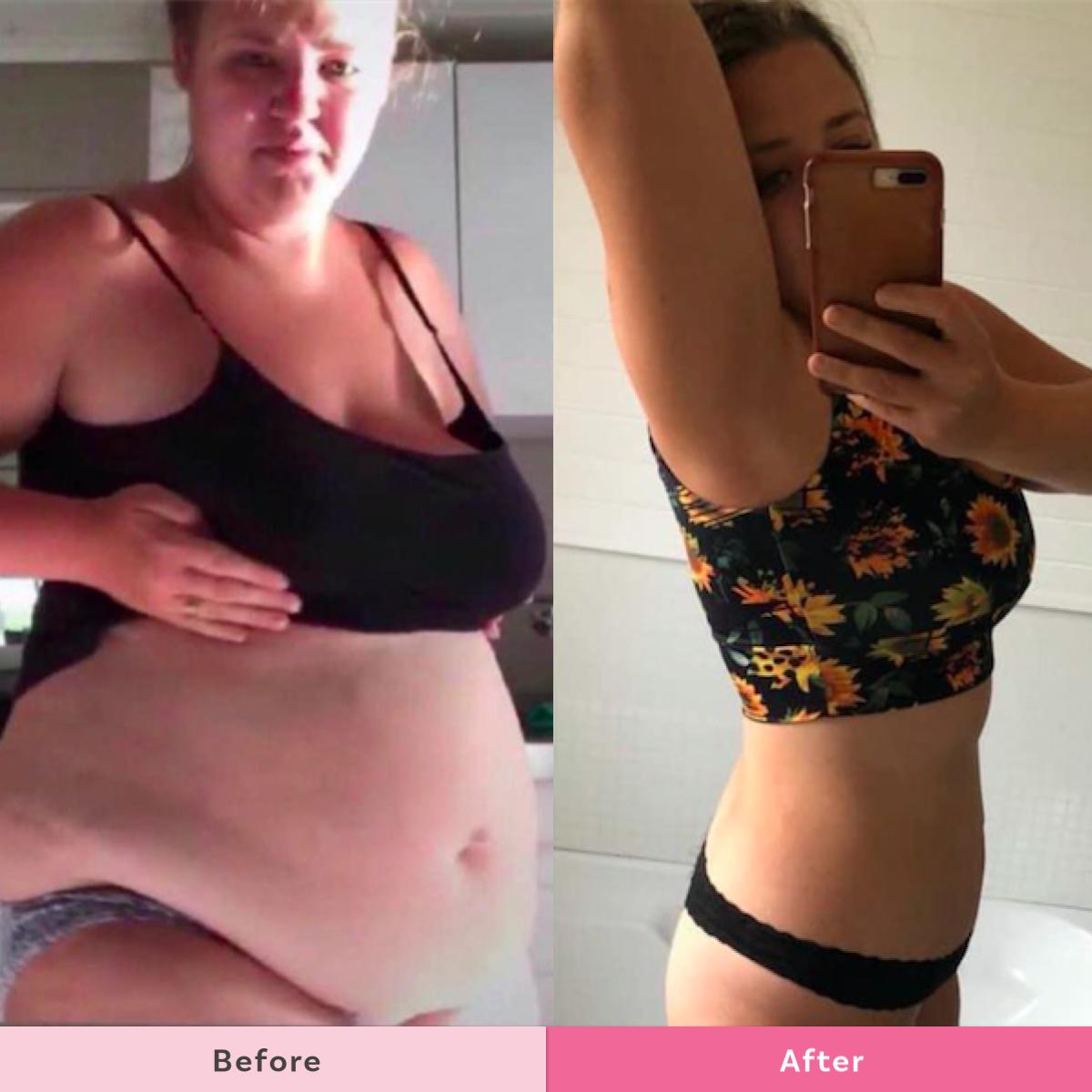 Cicily Goodwin- 35Kgs Lost
Mum of two Cicily started her journey with The Healthy Mummy in July 2016. In the first few months, she lost 20kgs by using The Healthy Mummy Smoothies twice a day and making the 28 Day Weight Loss Challenge meals. She lost another 35kgs over the next year.
Cicily says "I started the year at 110kgs and got to 75kg!! The lifetime goal I've dreamed of my whole life! "
Cicily admits that her when she started her journey it was all about weight loss but after living a healthy lifestyle, it became a lot more about happiness.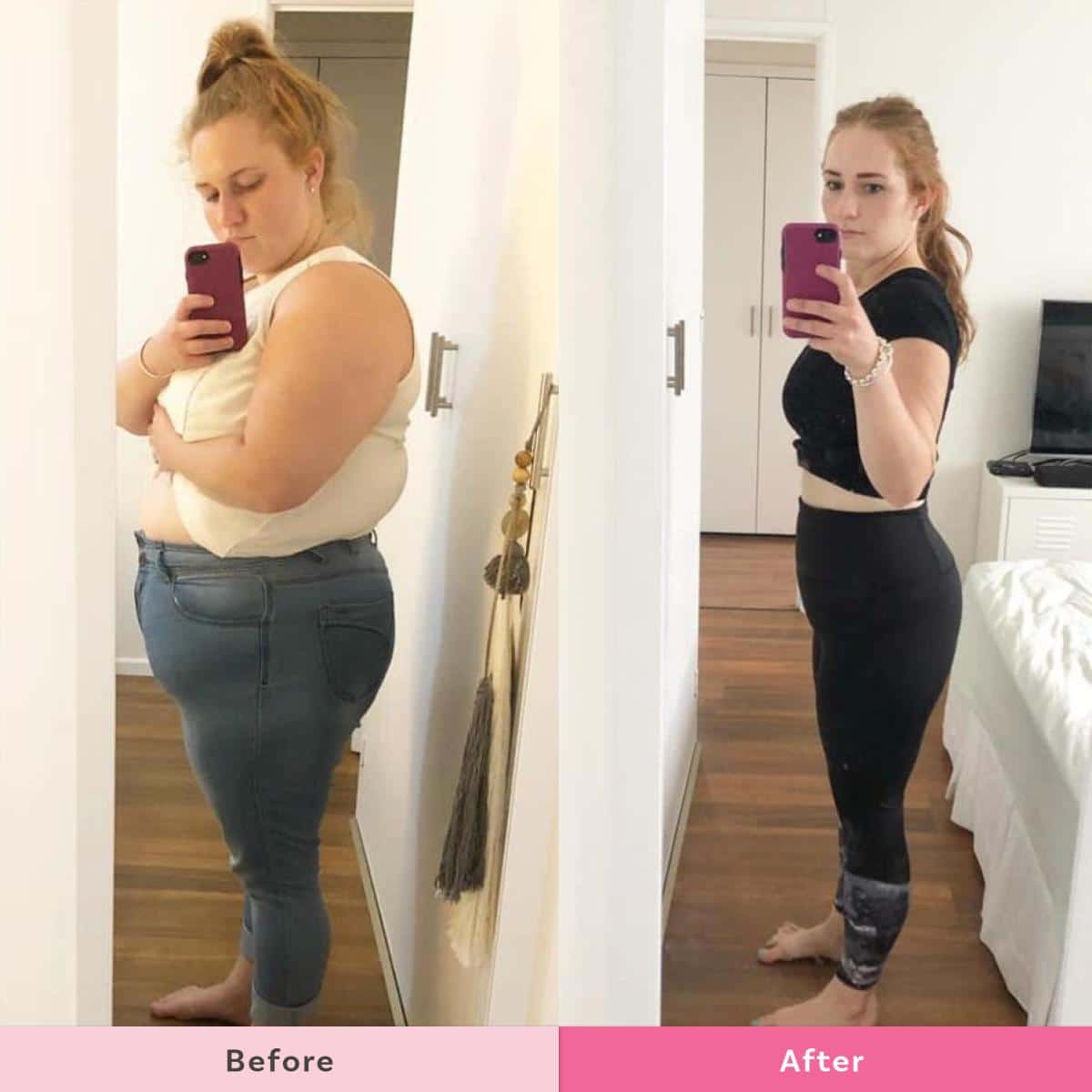 Zoe Terry – 41.7Kgs Lost
Zoe shares, "July 2019 – March 2020 – 41.1kgs gone and definitely not missed! I never thought I could do it. I never thought I would enjoy it. But Healthy Mummy has made it easy and fun!"
"I have found that 2 smoothies, 3 snacks and a healthy main meal paired with daily exercise is what's worked for me!"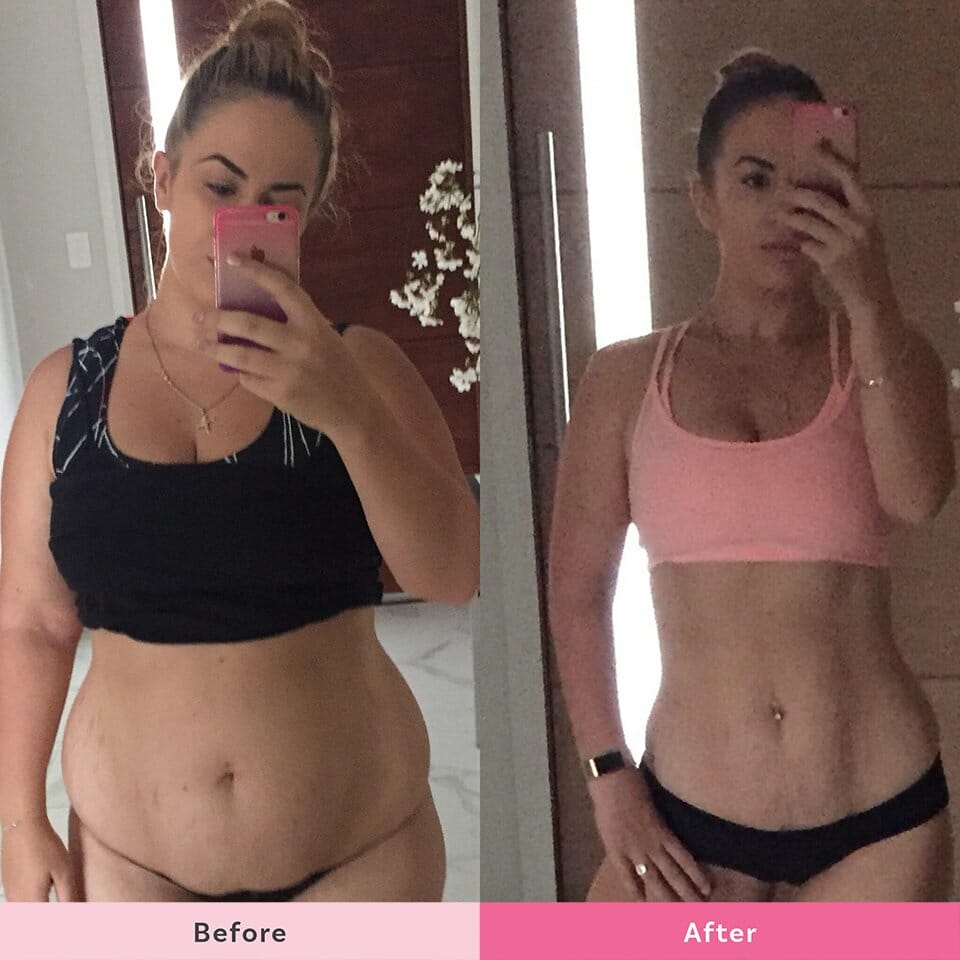 Melissa Timmer – 37kgs Lost
The Healthy Mummy has helped her take back control and within 18 months, she had lost a whopping 37 kg and has been maintaining her weight for three years.
Even though Melissa's weight fluctuates up and down a little, she says, "I couldn't care less because this journey is about being happy and if you feel happy in your skin, no matter how much you weigh or what size you are, that's all that matters. "We are all different and beautiful so don't be stuck on what scales say all the time."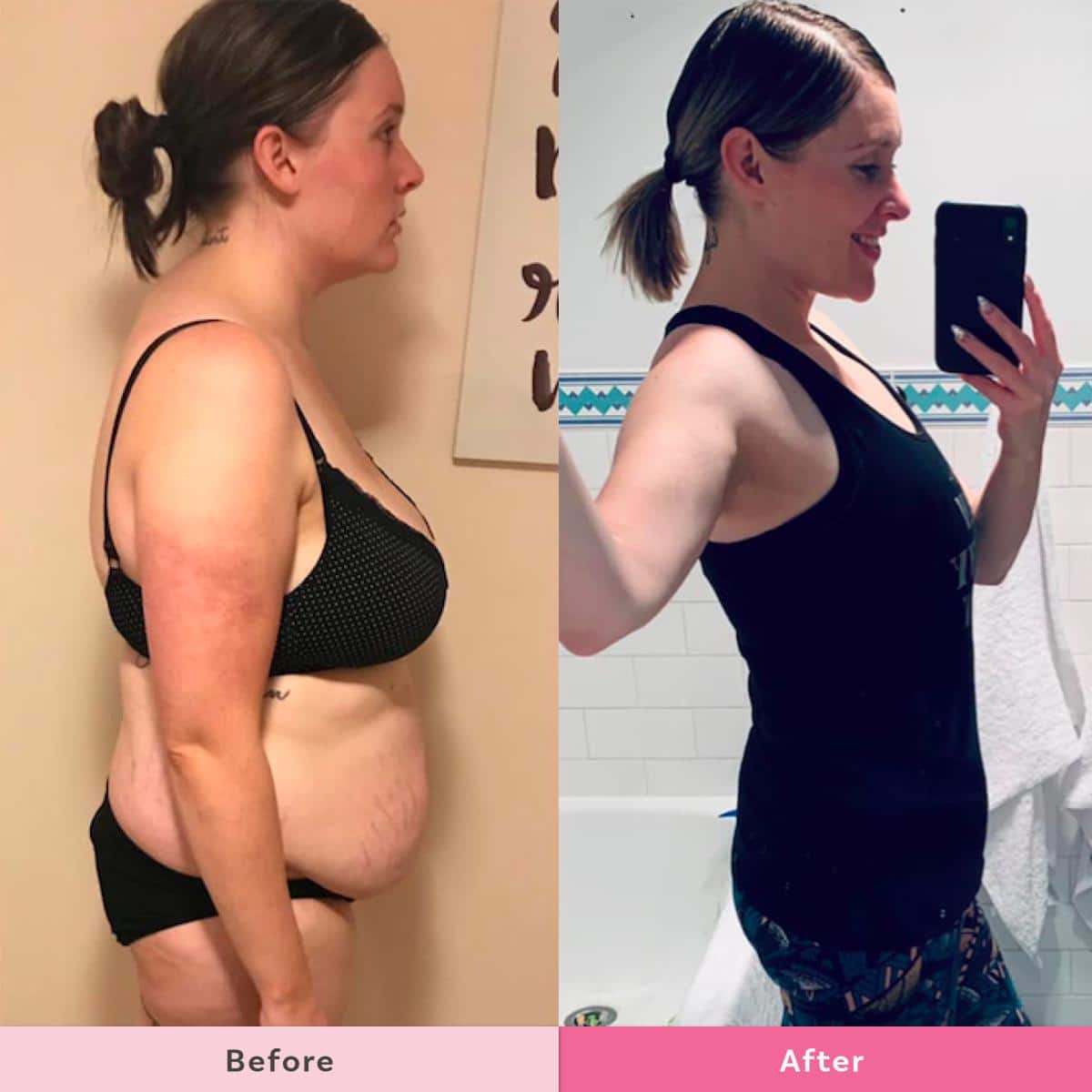 Tarryn Eames – 30Kg Lost
Tarryn says:-
From 97KGS to 67KGS
From a size 18/20 to a size 10/12
From lethargic to energetic
From miserable to genuinely happy
From hating my body to appreciating it.
"At the beginning of my journey, all I wanted was to lose weight. I never aimed to gain anything. However, all I've gained means more to me than the kilos that are now gone and the cms that have disappeared too. Somewhere along the way, I gained the energy to be able to play with my children and the confidence needed to do that in a public setting.
I gained many beautiful and like-minded friends. I gained confidence. I gained strength both physically and mentally. I gained self-love. I gained knowledge about nutrition and exercise. But most importantly, I gained happiness."
Take the hassle out of Meals
Access personalised weekly meal plans & over 6,000 recipes developed by Nutritionists on the 28 Day Challenge