ALL the meal plans available in The Healthy Mummy app
Did you know we have many different types of meal plans in the Healthy Mummy App?! Find out all about them here.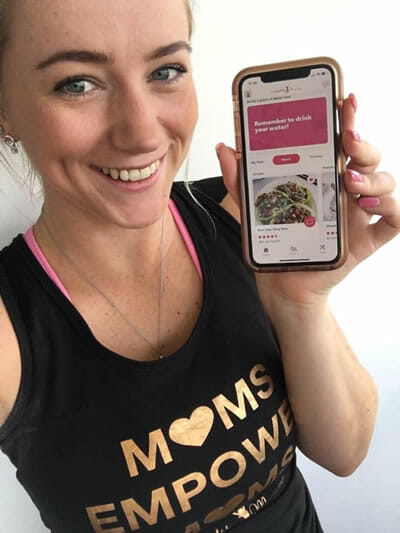 The Healthy Mummy app caters for everyone's different dietary requirements and preferences, as we have 22 different types of meal plans available.
Every month, as part of the 28 Day Challenge, there's a new complete customisable meal plan to follow.
With thousands of recipes in the Healthy Mummy App, we are able to put together a wide variety of meals for whichever plan you are following.
Jump ahead to find more information on each meal plan and how to customise them:
Our Meals plans
This is a great meal plan option if you are new to the 28 Day Challenge. It contains tried and tested recipes that are simple and easy to follow.
The Budget / Timesaver meal plan offers recipes that are budget-friendly and ideal for cooking in bulk, saving you time and money.
At ~$7 per day per person – this utilises key staple ingredients, like eggs, oats and rice, this meal plan features staple ingredients in delicious and budget-friendly recipes that will save you time AND money!
This is an ideal meal plan choice for amazing vegetarian recipes that fall under the Challenge theme.
Gluten-free diets have become the most common 'special diet' worldwide. The reason for following a gluten-free diet is primarily due to medically diagnosed health conditions that can cause a host of digestive and gut problems. This is a great meal plan for anyone wishing to eat just gluten-free foods.
The vegan meal plan contains recipes that are free of meat, fish and dairy.
With over 450 vegan recipes available to members of the 28 Day Weight Loss Challenge, there's no need to worry that you won't have enough choices. All you have to do is opt for vegan meal plans on The Healthy Mummy app.
This speciality meal plan is for anyone wishing to follow a Keto diet and has been an extremely popular addition to the meal plans.
Ketogenic diets are characterised by the reduction of carbohydrate intake to less than 50g a day whilst increasing dietary protein and healthy fats.
For more information about this specific plan and a sneak peek of some of the Keto recipes available on the plan.
Our Healthy Mummy Nutritionists have developed this meal plan to help support expectant mums. It includes carefully picked meals that can best provide nutritional support and healthy weight gain for those who are pregnant.
This is an ideal meal plan to help women aged 45 and over with weight loss as their bodies go through hormonal changes brought on by menopause by providing recipes with specific nutritional support.
For those wanting recipes that are slightly in higher in calories than the standard 1,500 per day, this meal is calculated to average around 1,800 calories per day.
The variety meal plan offers a range of different recipes that fit within the current month's Challenge Theme.
Lunch | Dinner | Snack Only
These are in line with the Variety meal plan and have been created to support mums that perhaps want a slower start to their journey making changes to just one meal or snacks every day.
The new 3 Pot Meal Plan is perfect for mums who want to cook less, without missing out on variety.   When following this meal plan, each week mums will cook 3 large batches of meals, and then make different meals out of the leftovers. For example, a Slow Cooked Asian Chicken, will also give you Asian Rice Paper Rolls, AND a Satay Chicken.
Immunity Boosting on a Budget
This meal plan has been put together by expert nutritionists to ensure your body is getting the right nutrients it needs to support your immune function without breaking the bank. This meal plan focuses on nutrients to support your body before, during and after an infection. These nutrients include Vitamins A, C, D, and zinc, as well as pre and probiotics.
Four incredible mums between them have lost a whopping 184 kilos by following the 28 Day Weight Loss Challenge. In the app, they are sharing their own month-long personalised and customised meal plans that helped them with their amazing weight loss success!
Meal plan categories
We categorise the meal plans in our app into three main categories, standard, speciality and customer choice. The standard meal plans are the basic ones that would be suitable for any family and range from our budget meal plan to vegetation to dinner only.
Then you get into the speciality meal plans which are for families with specific dietary needs such for pregnancy or hormone balancing. It also includes plans like the beginner plan for those just starting out or Keto if you follow that diet.
Finally we have our customer choice meal plans that get more specific about the aim of the meal plan. Whether it be combating the symptoms of PCOS or cooking with kids, we've got you covered.
All our meal plans are family-friendly and offer ways to customise each to suit other dietary needs, such as allergies or for those fussy eaters.
The standard meal plan types are:
Variety
Budget Timesaver
High Calorie
Vegetarian
Vegan
Dinner Only
Lunch Only
Snacks Only
We also have speciality meal plans 
All of these meal plan types are suited to each month's theme and are available every month.
You can access or change them by clicking on the meal plan type underneath each month in the My Meal Plan area of the Food section in the Healthy Mummy App.
Other than the Real Mums Meal Plans, these meal plans are specifically designed by our nutritionists to suit specific needs.
These meal plans are not linked to each month's theme but listed with the standard meal plans every month.
Beginner
Keto
Hormone Balancing
Pregnancy
Pantry Basics
Real Mums Meal Plans (4)
3 Pot Bulk Cooking Meal Plan
Maintain
Build
Blank – Fully customisable
We also have customer-choice meal plans 
These are also speciality meal plans developed by nutritionists for a specific purpose.
These meal plans are not linked to the challenge theme and do not always appear on the standard meal plan list. However, you will always be able to access them through previous challenges.
Pescatarian
Immunity on a Budget/ Immune Boosting
PCOS
Air fryer
High Protein Low- Calorie Low Carb
Fan Favourites
Cooking with kids
Gluten-Free
How to use the recipe filter on The Healthy Mummy app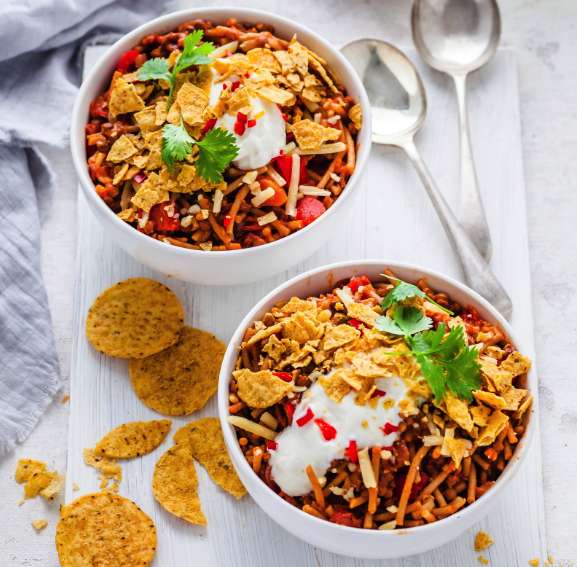 This is another AMAZING feature of the Healthy Mummy App! With over 6000 recipes, this feature allows you to search specific recipes by the Type of Meal (Breakfast, Lunch, Dinner etc) as well as for particular Dietary Requirements. These include:
Nut Free
Gluten-Free
High-Performance
Vegetarian
Dairy Free
Vegan
Egg Free
Low Carb
This is particularly useful for mums and their family members who have specific allergies.
Find out more about how to customise your Healthy Mummy meal plan here.