10 healthy new habits to help you overcome night time eating
Victorian mum, Terri, has lost an incredible 33kg using the Healthy Mummy's 28 Day Weight Loss Challenges and Healthy Mummy Smoothies.
Like most of us, Terri experiences those dreaded night time cravings too! Check out the 10 healthy new habits she's put in place to help overcome night time eating.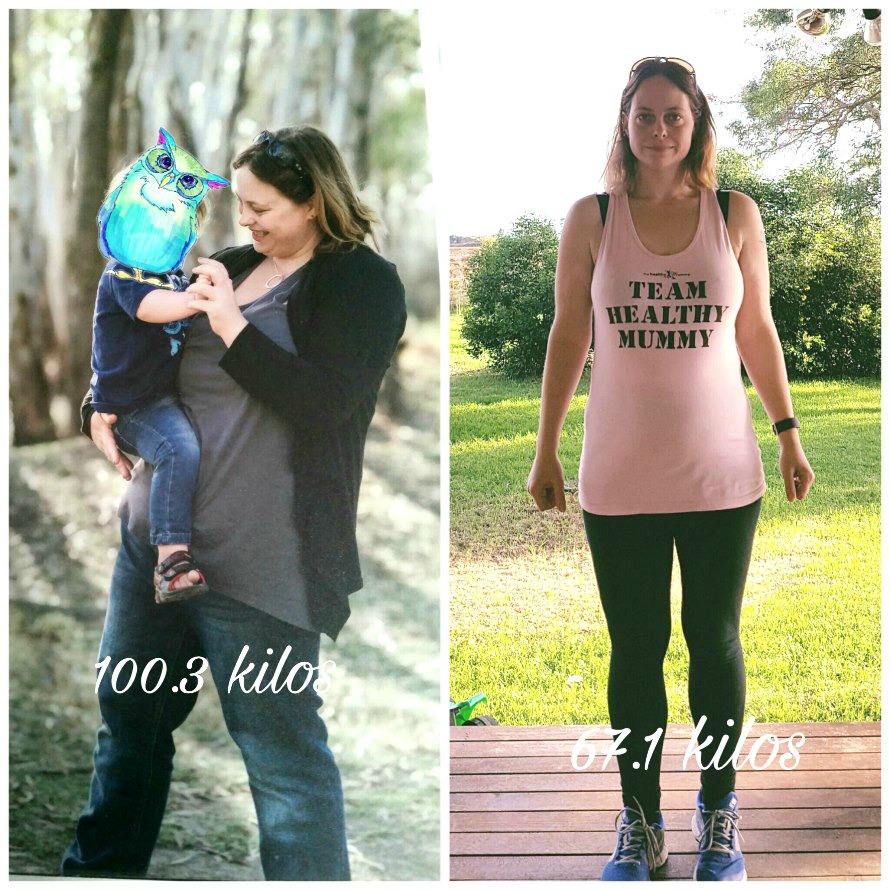 Terri's Healthy Mummy journey
Hello my name is Terri, I am 31 years of age and a mother of one, to my toddler who soon will be 4.
I have been following the 28 Day Weight Loss Challenges since March 2016. I  commenced [using] the Smoothies in September 2016. I have lost a total of 33kg and over 110cms from my body overall.
I have not only lost a considerable amount of weight with the Healthy Mummy, I have gained self esteem, body confidence and most of all, I finally like what I see when I look in the mirror, which if I am honest, is a first in my life.
The same old me, but in a new body!
Losing the weight has not only had a positive impact on my physical appearance, it has also done wonders for my emotional well-being.
I am the same old me but in a new body. I absolutely love what I have been able to achieve by following the easy to follow and very customisable meal plans and daily exercises from the 28 Day Weight Loss Challenges.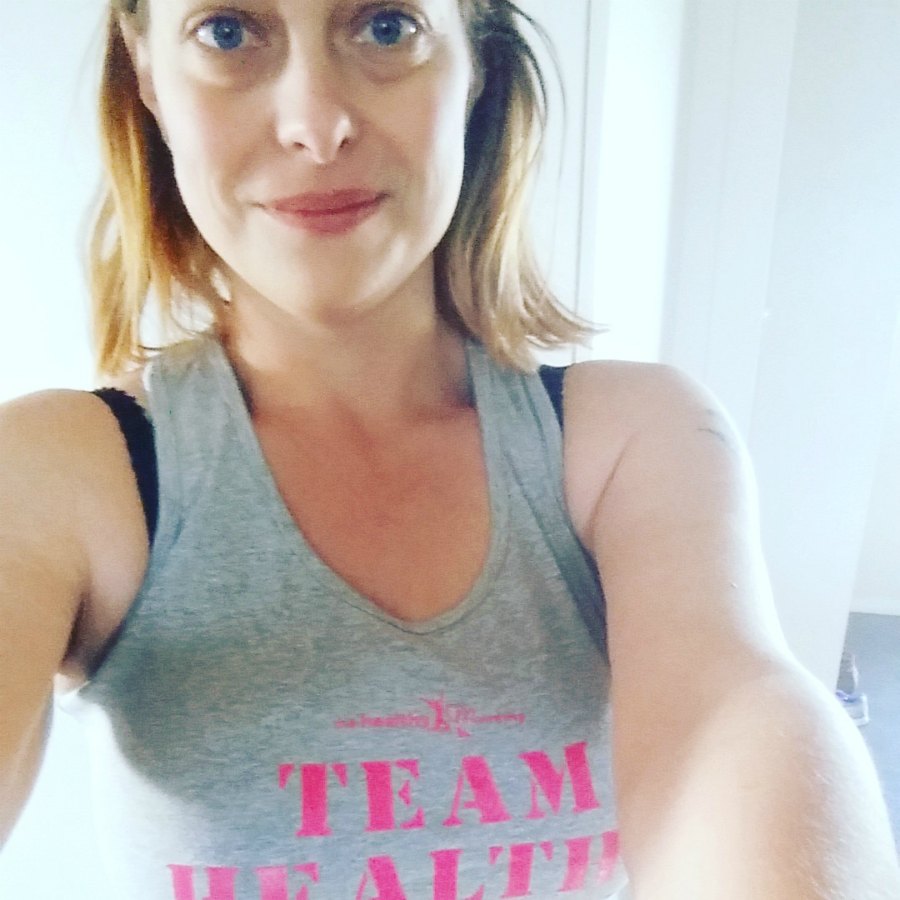 Image Source: Supplied by Terri (in her new body!)
The pitfalls of night time cravings
One aspect [of the weight loss journey] which can [have an] impact on all of our hard work throughout the day, is the night-time temptation to eat 'just that little bit more', or reach for the yummy sweet sugary biscuit.
It can have a real impact on your weight loss so it is important to make sure you stick with your meal plan and not over eat or 'cave' in.
How skipping meals can trigger over-eating later in your day
Skipping meals throughout the day can be a trigger for over-eating later in the day. The Healthy Mummy smoothies are great way to supplement a meal when you're on the go, to ensure you stick to your dailing eating plan and don't fall off the wagon come night time.
The Healthy Mummy smoothies taste amazing and are so convenient that when I am running out the door to drop my toddler off at [day] care and attend my part time job, they make sure I eat, and not skip a meal, like I used to do.
Find out more about the Healthy Mummy smoothies here.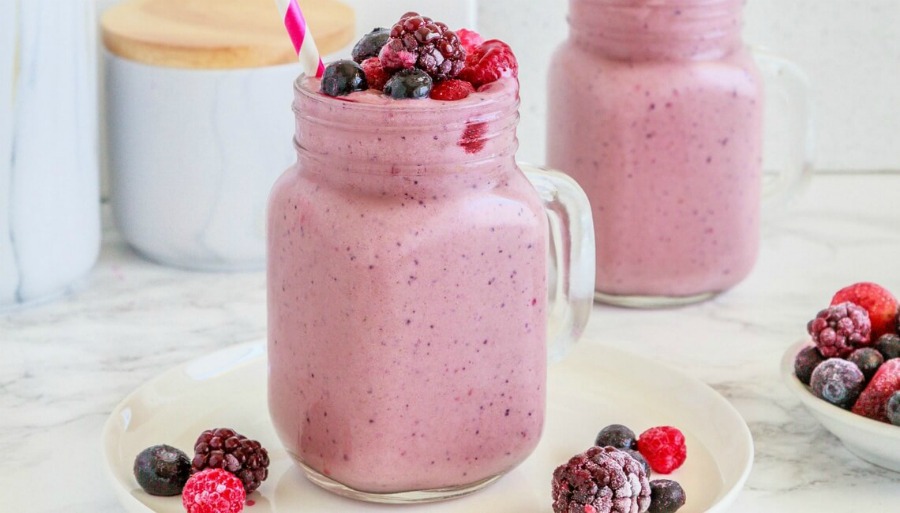 10 healthy new habits to help you overcome night time eating
Given her incredible 33kgs* weight loss, we figured Terri was the perfect person to give some much needed advice to our new 28 Day Weight Loss Challenge members, who might be struggling with night time eating.
Here are 10 healthy new habits that Terri adopted during her weight loss journey, that might help you too!
1.       Brush your teeth
Terri says, "This will help your mind switch to bedtime routine."
And let's face it, nothing tastes good after you've brushed your teeth!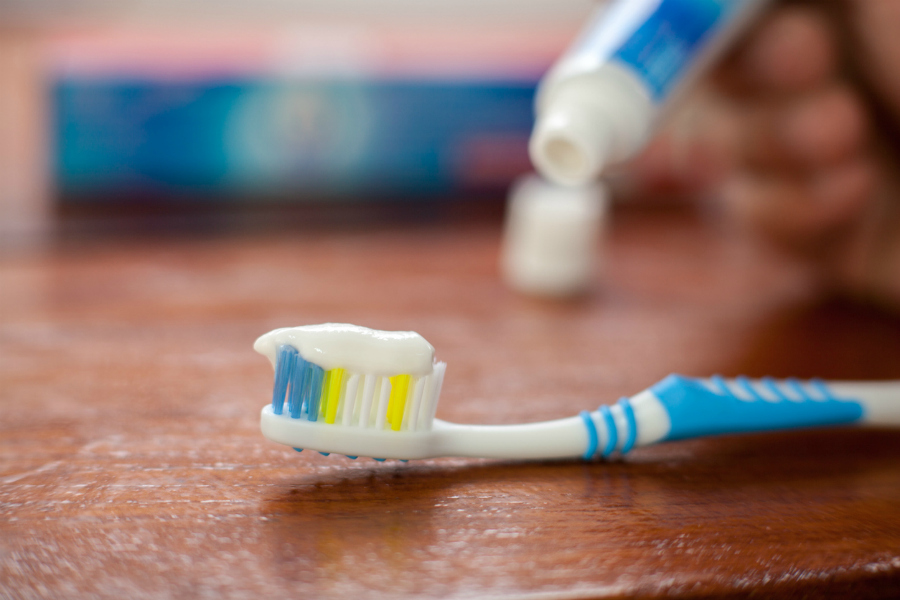 2.       Put your meal plan where you can see it
Terri says, "Have your meal plan visual in front of you so you can see what you have eaten and be accountable to YOUR plan."
Why not download the Healthy Mummy's free weekly planner, grocery list planner and meal planner, for busy mums on a budget.
3.       Drink more water
Up to 60% of the human body is made up from water. Are you getting your recommended daily intake?
Terri says, "Drink a glass of water or two or three. You may [just] be dehydrated."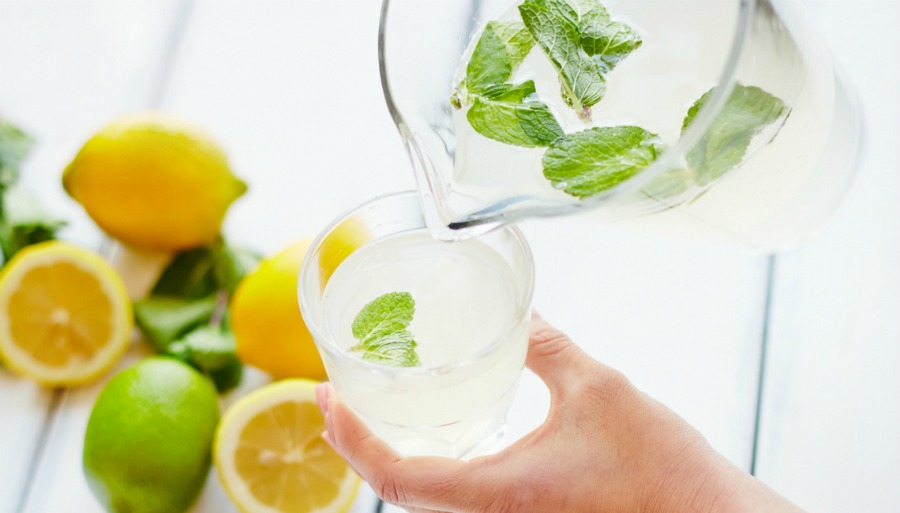 4.       Find other ways to distract yourself
Terri says, "Distract yourself, you could be bored. Try to find something else you enjoy to do to keep your mind occupied."
5.       Keep yourself busy
Terri says, "If your mind is busy and distracted this will help move your focus from the feeling of going to over eat."
6.       Write down your goals
Terri says, "Write down your goals, re-look at your goals and [constantly] remind yourself of what you want to achieve."
Check out our other blog post on 7 Ways To Improve Motivation and get your FREE goal chart!
7.       Enjoy your evening down time away from the kitchen
After meal time is done, Terri says, "Remove yourself from the kitchen area, turn out the lights, remove yourself from temptation."
8.       Work out what is triggering why you want to snack
Terri says, "[ask yourself], 'I am feeling emotional?' Monitor your behaviour. Trying to identify what triggers you to eat at night will help you break cycles of emotional eating. You are not a garbage disposal."
Check out our other blog post for further guidance on how to avoid emotional eating.
9.       Stick to a routine
Terri says, "Stick to your daily meal plan. Make sure you are eating enough food throughout the day and drinking enough water."
Whilst we're all about having a plan, some weeks you may need a little more flexibility when it comes to time, budget or family commitments. We're here to make your journey as easy as possible.
Check out some of our other blog posts, like Food Swaps To Save Money Or To Suit Taste Preferences or consider using a Healthy Mummy Smoothie as a meal replacement, for those days and weeks when you're on the go (more so than others!).
10.  Try some relaxation techniques
Terri says, "Instead of going to eat or snack, try some relaxation techniques, like deep yoga breathing, stretches or gentle exercises."
Use the 28 Day Weight Loss Challenge App to find some gentler exercises like pilates (as shown below).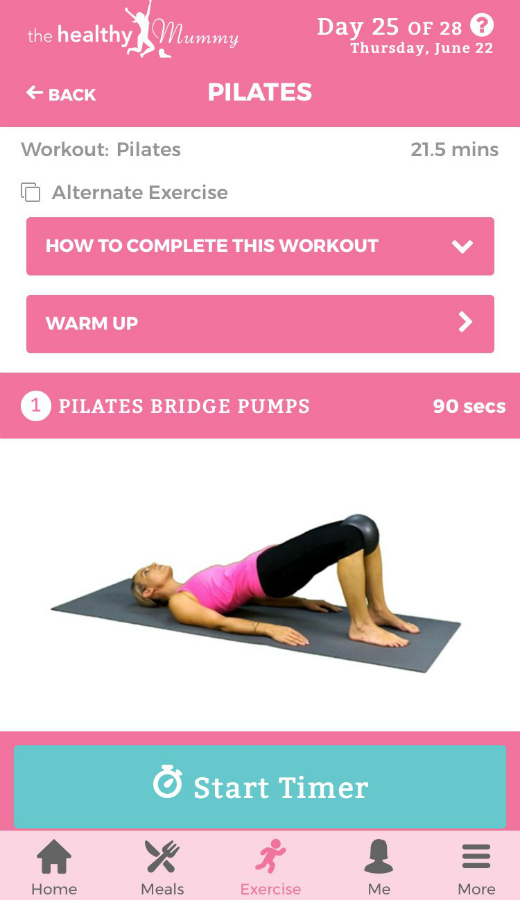 Weight loss is NOT impossible
Terri says, "It's not impossible to achieve your weight loss goals. And it's certainly not the end of your hard work by having a weak moment. Accept it and move on."
You might also like to read our blog post on Getting Rid Of The Negative Influence, which talks about the importance of using the word 'CAN' instead of the word 'CAN'T.'
The Healthy Mummy Community
Terri says, "When all else fails, post on the Healthy Mummy Facebook page and I am 100% certain some of the ladies in there will help distract you from the night time eating."
See all of our community groups here.
Thanks for all of those great tips, Terri!
Did you know mums have lost OVER 3 million* kilos with us?
The Healthy Mummy exists to help tired, busy mums like you SHIFT THE BABY WEIGHT and REACH YOUR GOAL WEIGHT.
The 28 Day Weight Loss Challenge is an affordable, breastfeeding-friendly and realistic program that helps mums tackle their diet and improve their overall health through weekly (and customisable) meal plans, at-home exercises and 24/7 social support.
Our Challenge entails:
28 days of at home exercise routines (no gym needed) – with video instruction
Customisable and breastfeeding friendly meal plans
Time-efficient exercises for busy mums – under 30 mins
Challenge combines Pilates exercises with interval and circuit training (HIIT)
Suitable for basic to advanced fitness levels
Home to thousands of EASY-TO-MAKE recipes!
To find out more on the 28 Day Weight Loss Challenge click here.
*Images and references to kilograms lost are as supplied by the individual in the story. The Healthy Mummy assumes information and photographs supplied to be true in nature and is not responsible for any false misrepresentations or claims relating to their programs or products.