Getting Rid Of The Negative Influence
Recently I have been bombarded by some negative energy and negative influence which is not supporting my healthy lifestyle.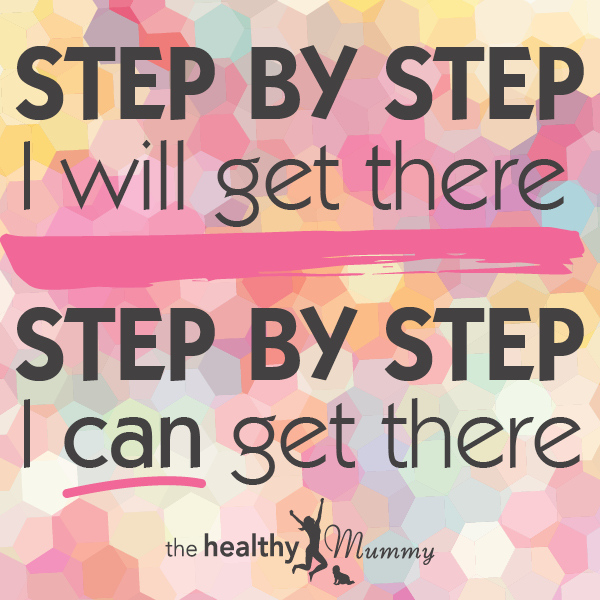 It is not just unhealthy foods but also situations and people, including myself.
To be successful in most things, including a healthy lifestyle and weight loss, you need a positive mind and to be surrounded by an environment and people which support this onward and upward positive healthy life you are aiming to achieve.
9 points to keep you in a positive health journey
Tonight I wanted to share with you 9 points to keep you in a positive health journey.
1.       Believe in yourself
This is the first step to achieving anything in life, especially with weight loss. If you truly believe you can do it. You will. Of course you might make mistakes or take a few steps backwards every now and then, but if you believe that you will achieve your end goal of health, nothing will get in your way.
2.       Be kind to yourself
In believing in yourself, you also need to be kind to yourself. You are human and there are things that happen each day that will test you. If for some reason you don't wake up in time for an exercise session, or you put on 1 kilo, or you feel frumpy in a dress, stop and be kind to yourself.
Life and your health is a journey, one which challenges us each day. It is these challenges that give life the twists and turns and propel us further.
You are amazing and if you believe in yourself, these little stepping stones which are not positive will crumble away in comparison to the pluses.
3.       Don't associate with people who use the word can't
The word can't is incredibly negative. When you put your mind to it, nearly every possible situation can be a CAN. It might not be easy or it might not be a smooth ride, but if you believe in yourself, you CAN.
People who do not know how to use the word CAN will distract you from your beliefs and goals.
4.       Give yourself space and time
It is important when you are spending a lot of energy, thought and time into yourself that you stop and reflect on what is going on. If helps you rebuild your goals and rejig the plan when things pop up to distract us.
It also gives you the opportunity to reflect on how well you are doing and how you can harness that positive energy to push you further.
Don't have time. What about 1 minute a day? Stop, pause, reflect and breathe.
5.       Start today with: I will
Give yourself 3 things each day you will do. A list of 30 can be quite distracting and with children, horribly difficult. But 3. We can all do that.
It might be: I will drink 8 glasses of water; I will believe in myself; I will eat well.
And that is it.
6.       Start fresh each day
Of course even after we preach our 3 aims for the day, some spanner may be thrown into the works and if you do not achieve them do not be too angry with yourself. Stop, go to bed and start again fresh the next day. Often a healthy lifestyle takes time in becoming a habit.
7.       Create  a positive food environment
If you feel like you might eat it, don't tempt yourself by having it in the home. I don't have many unhealthy options at home as when I am tired and cranky, reaching for the chocolate ice cream is too easy.
Your eating habits at the beginning of a healthy eating plan are still very easily swayed. Until your healthy eating has become a true habit, then maybe it is best to get rid of the tempters.
8.       Make exercise a habit
Similarly to food, exercise should become a habit in a healthy lifestyle. That does not mean 2 hour gym session each day. It is simply to get moving every day, whether it is a run around the block, a walk with the kids to the park or a boogie with your husband after the kids are asleep.
9.       Enjoy
Enjoy eating well, feeling fitter and letting the glow of your new found health shine. You are creating a healthier lifestyle for not only yourself, but your family and children. You are becoming an incredibly positive role model which is priceless.
If you are ready to lose weight then The Healthy Mummy plans offer a healthy and safe exercise and diet routine that are safe if you are breastfeeding