Mum who had sweet tooth reveals 10 ways MEAL PREP helped her lose 25kg
Kate Jacklin reveals she's been following The Healthy Mummy's 28 Day Weight Loss Challenge since March 2015, and she's managed to control what she eats as well curb her sweet tooth!
"I have lost a combined number of 25kg since joining the 28 day challenge and using The Healthy Mummy Smoothies," she says.
"I am ecstatic with how far I have come and how great I feel after having two kids! I never thought I could be so fit and healthy."

Kate's favourite healthy meals and top 10 tips for prepping
Kate credits MEAL PREP for helping her keep on top of her weight loss and make sure she is eating healthily.
"I find that meal/snack prepping once a week or making up a snack while I am waiting for dinner helps me stay on track," she reveals.
"I have a massive sweet tooth so make a lot of sweet snacks to stay on top of that. Having
snacks prepared means if I feel like something delicious I can just go to the fridge/freezer/cupboard and grab something out rather than popping to the shop for a bag of chocolate!
"The same with meals – I always make sure I have a stash of frozen portioned meals in my freezer for those lazy night or the flat our days when I don't get home until late, I can just grab one out, defrost and eat. Much better than take-away!"
Kate's favourite meals and snacks:
1. Sausage and Veggie Pasta Bake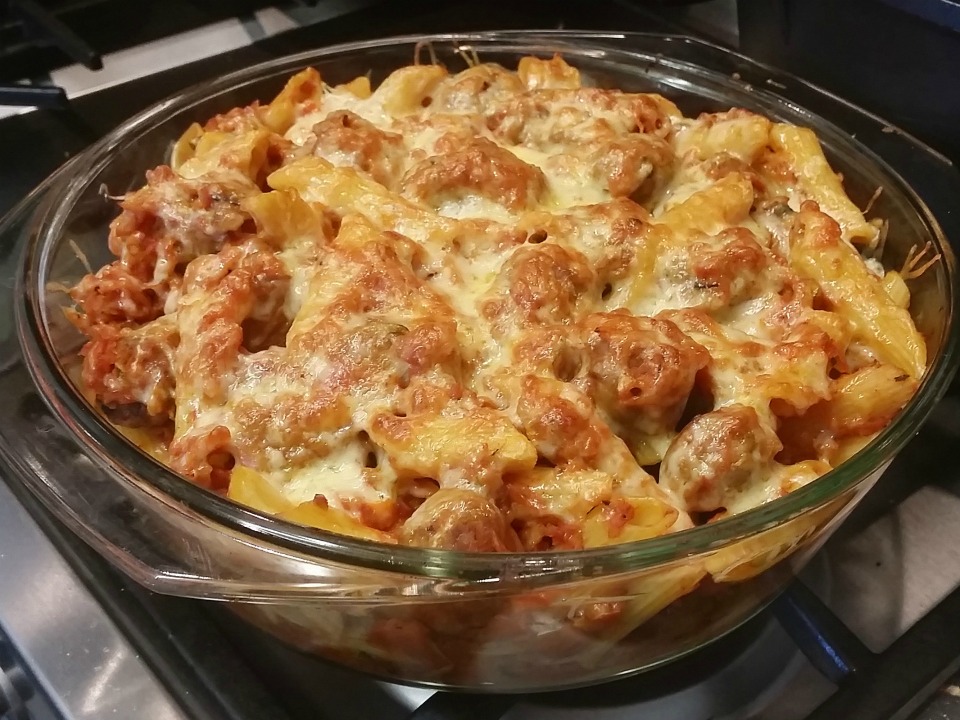 Here's a recipe that is family friendly comfort food at its best – pasta and sausages!
With the veggies well hidden, you'll be getting high fives all round from the whole family.
This recipe requires lots of grating – something older children may be able to help with to get them interested in the food they are eating.
This recipe is 455 calories per serve.
You can find this recipe here.
2. Pesto, Spinach and Ricotta Rolls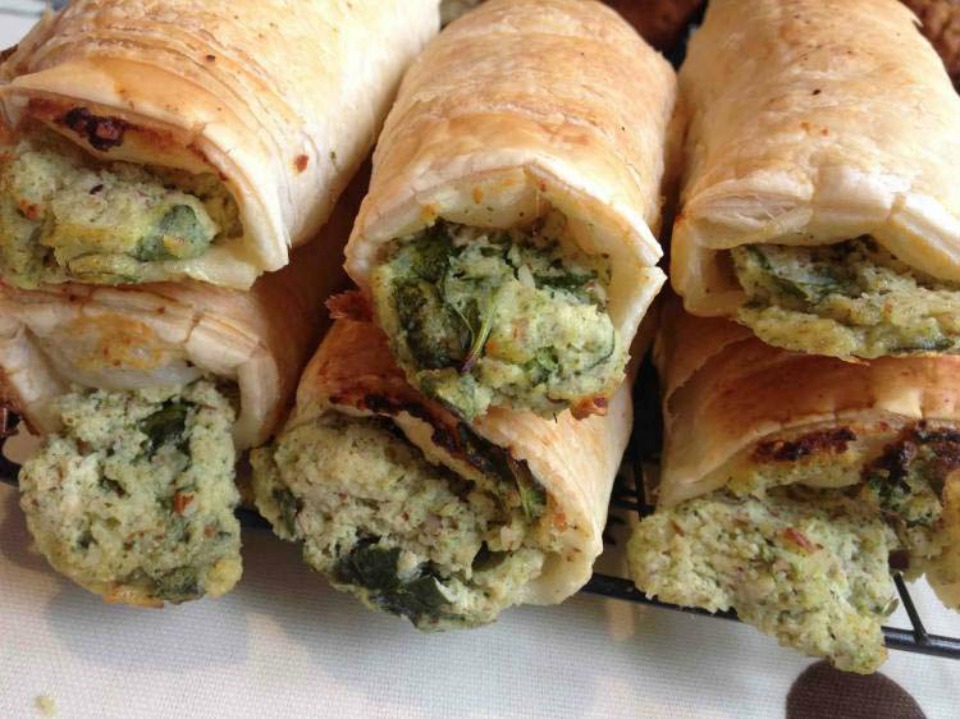 At 230 calories you'll be loving these easy to make and 'morish' yummy snacks!
These rolls from the 28 Day Weight Loss Challenge are a great snack to make for afternoon tea, for a picnic, or for a kids party.
3. Chicken and Chorizo Enchiladas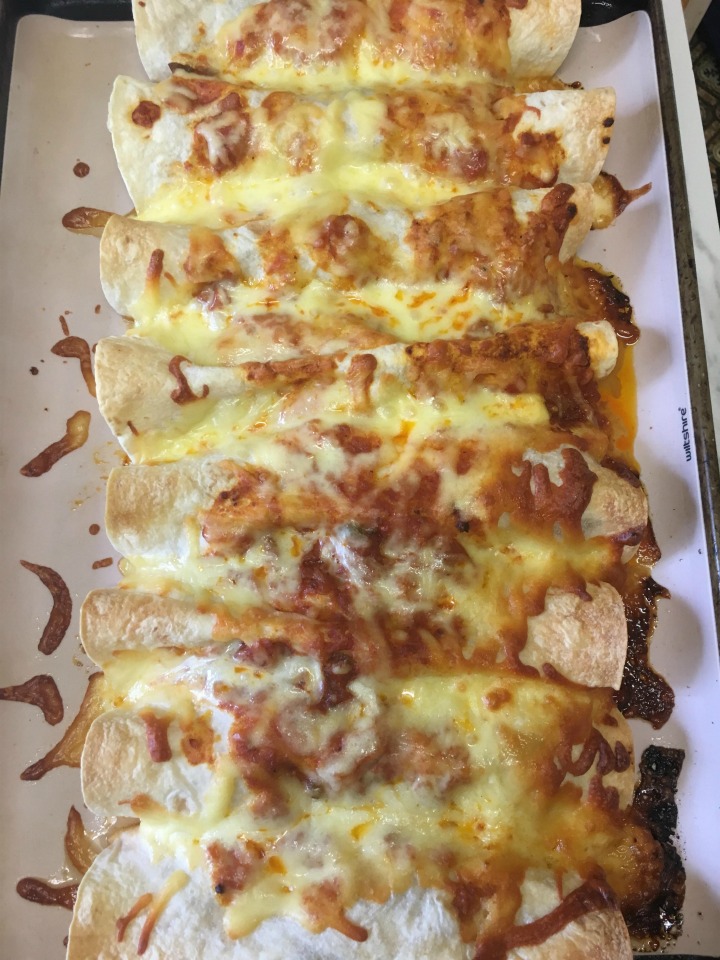 Looking for a recipe that you just know the whole family will love? These Healthy Chicken & Chorizo Enchiladas are ideal.
At only 260 calories per serve, these enchiladas from the 28 Day Weight Loss Challenge are perfect if you're trying to lose weight!
You can find this recipe here.
4. Creamy Mushroom and Bacon Ravioli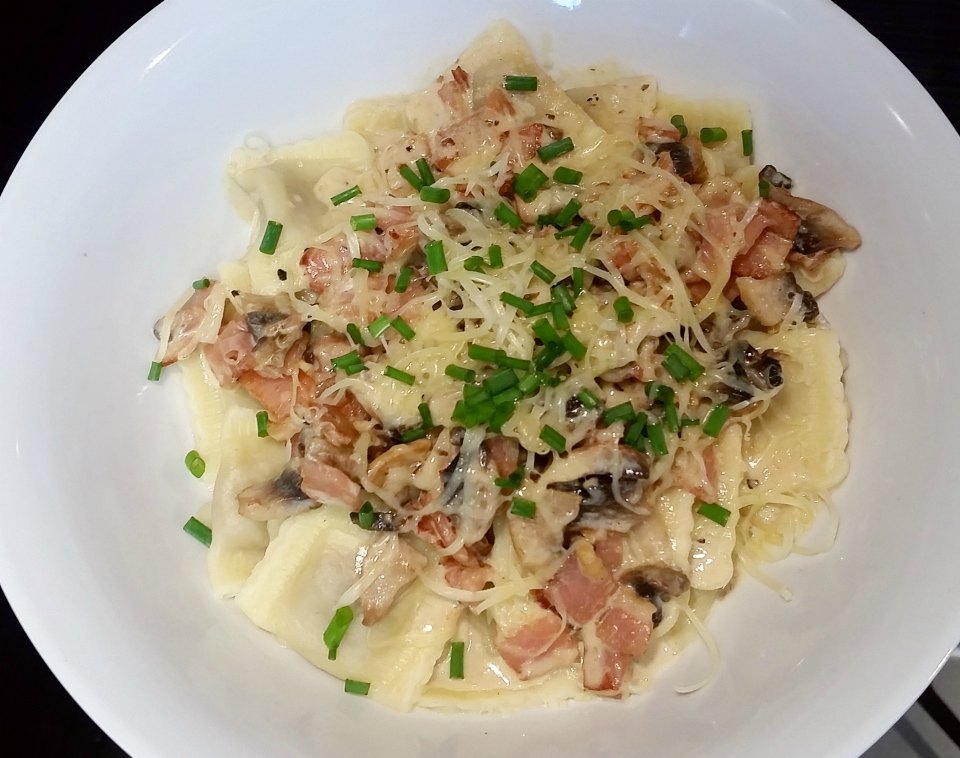 For a hearty dinner, this Creamy Mushroom And Bacon Ravioli can be prepared in around 20 minutes.
Using just a few key ingredients means it isn't hard to have a healthy meal on the table that the whole family will love.
This recipe is 328 calories per serve.
5. Easy Beef Stew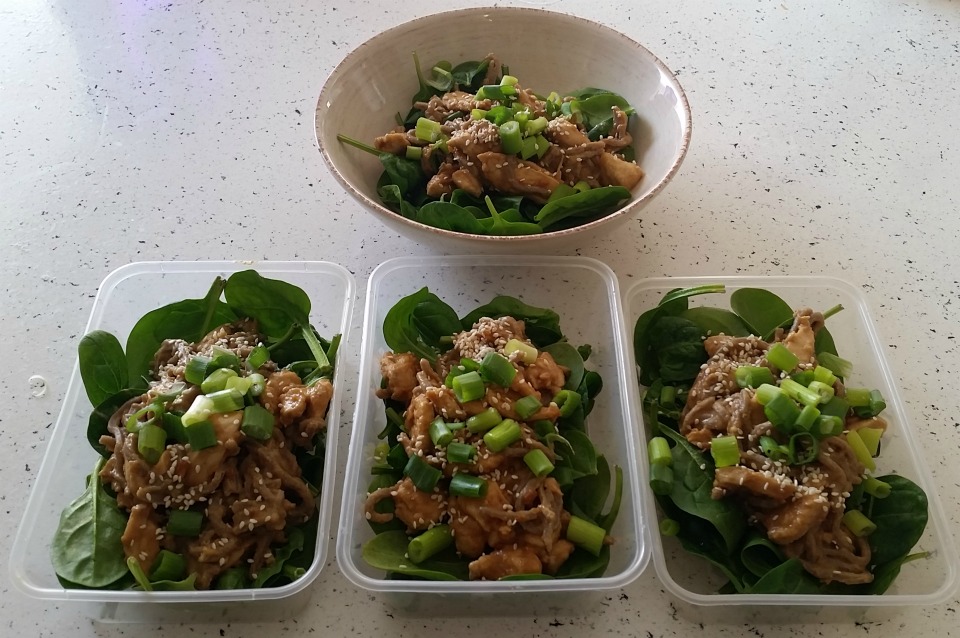 This Budget Friendly Beef Stew is a favourite recipe of ours. It makes 4 serves at only $3.95 per serve.
It's a great budget friendly dinner to make for the whole family – or freeze leftovers for another meal. This recipe serves 4 at 356 calories per serve.
You can find this recipe here.
6. Teriyaki Chicken with Rice and Greens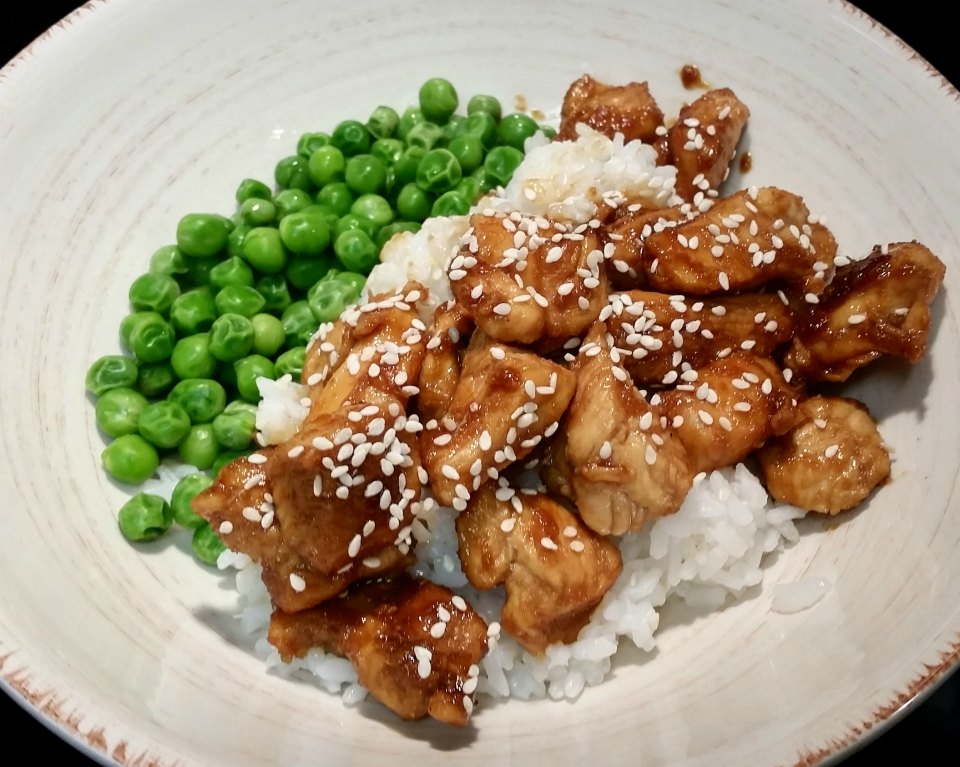 This meal is easy to make in a larger batch to serve to the whole family.
This recipe is 412 calories per serve and can be found on the 28 Day Weight Loss Challenge.
7. Raspberry Cheesecake Bites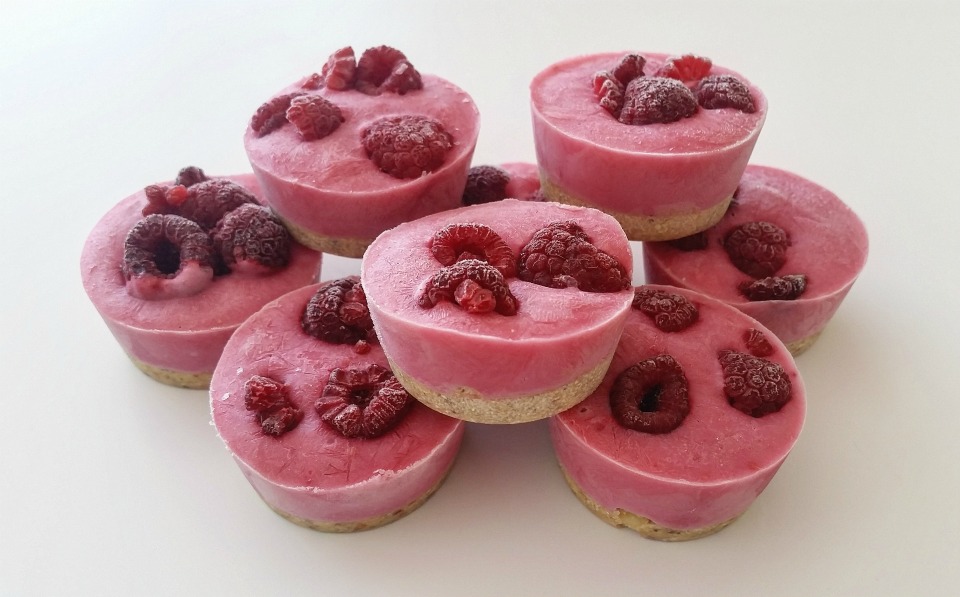 Try this healthy alternative to the classic cheesecake.
It serves 10 so you can feed a crowd, or store leftovers in the freezer for up to a month. The kids will love this one too!
8. Apricot and Oat Bliss Balls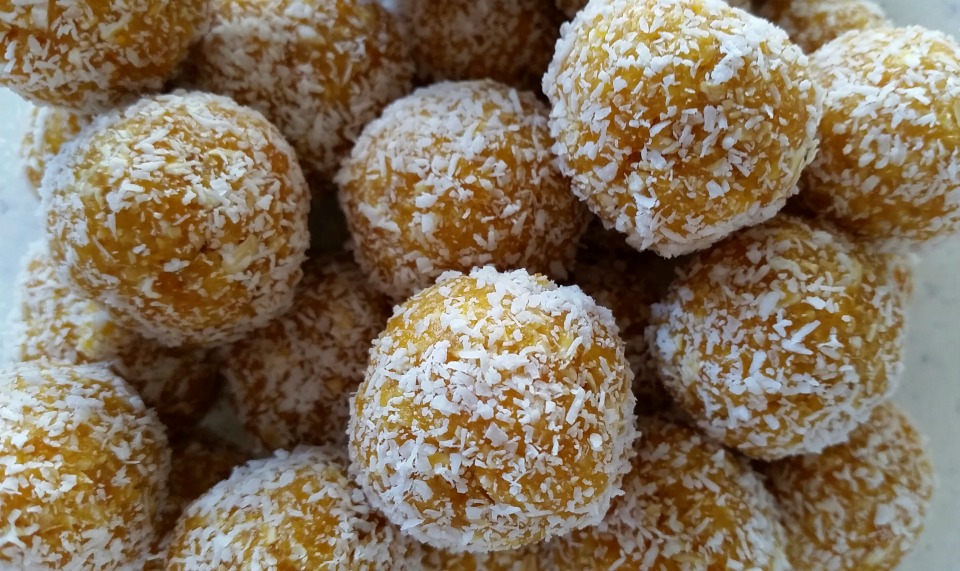 Making a batch of these delicious bliss balls will ensure you have healthy snacks on hand for the week without needing to spend a fortune.
This recipe is 132 calories and can be found on the 28 Day Weight Loss Challenge.
9. Homemade Sesame Bars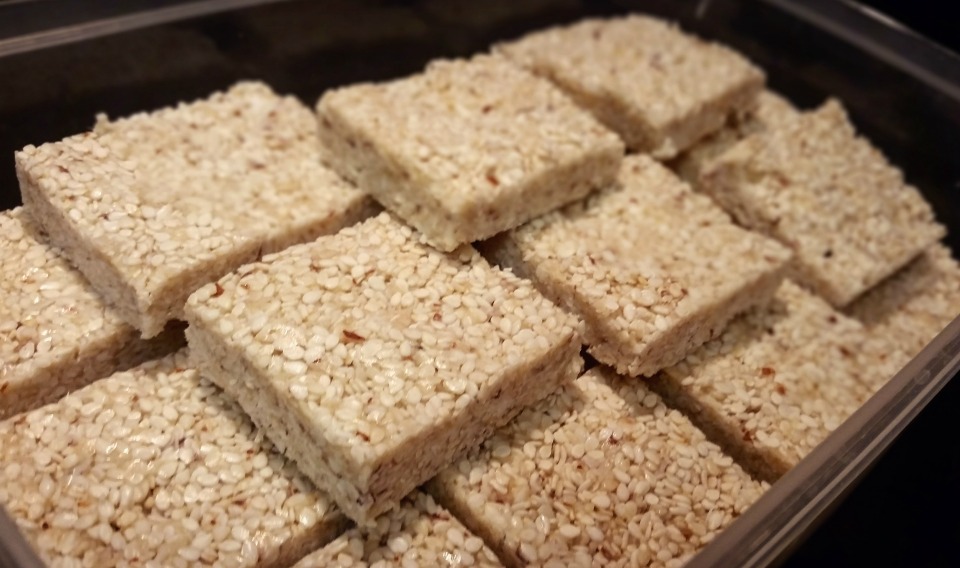 When the need for a snack strikes, having your own healthy, home made snacks on offer is a great way to avoid processed, high- sugar, low-nutrition snacks like chocolate bars, packaged cakes and tubs of ice cream.
These bars are 225 calories per serve.
10. Turkish Delight Bites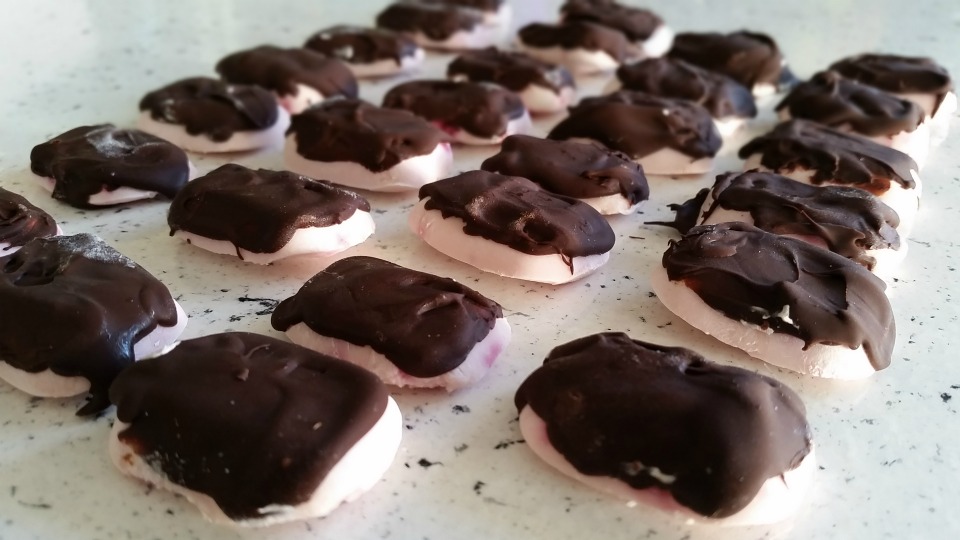 These delicious bites are perfect when you need an energy boost. They're beautifully rich with a fresh hit of raspberries, they'll will be a hit on hot summer days!
At only 140 calories each they're a winner if you add them your healthy eating plan too.
Kate's 10 top tips on how to meal prep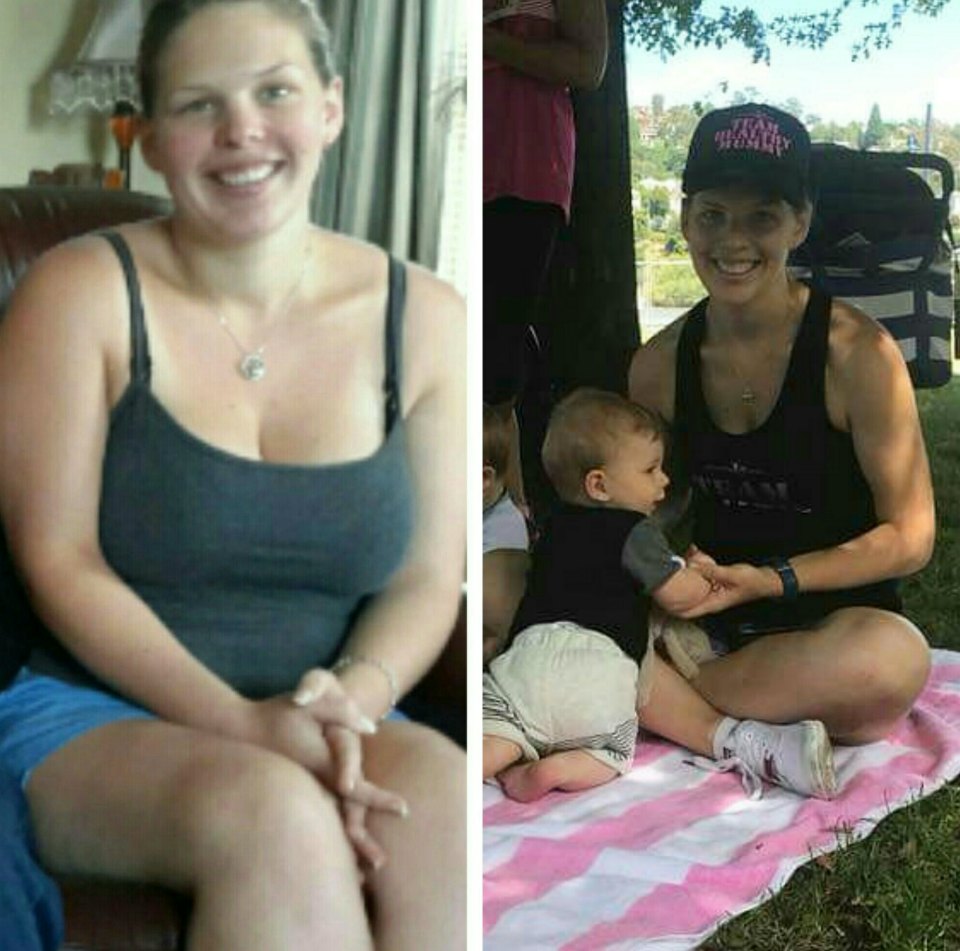 1. Organise your meal plan
The next weeks meal plan is released EVERY Wednesday. Make sure you plan a time to sit down and customise your meal plan or you may not get to it.
2. Look at what is in your cupboard
Before doing groceries look at what you already have and see which meals you can make out of the ingredients. Pop these into your meal plan.
3. Customise your meal plan
Have the same meal a couple of times during the week or have left overs for lunch.
4. Organise your grocery list
Shop around! Have a peek at the supermarket catalogs, see what is on special where. You can save so much money by shopping around different places! Make sure you do your groceries before the next eek so you have no excuse not to make the meals!
5. Plan to prepare
After work Thursday, Friday or on Saturday or Sunday whichever works best for you, get into that kitchen when you have a spare hour or two and make up some meals and snacks to pop in the freezer.
6. Make double batches of recipes
Double batches mean you won't run out quickly, you can have extra for the rest of the family, visitors, the week after or just more of your favourite so you can binge on something healthy if need be!
7. Do something better than nothing
You do not NEED to do a huge prep if you don't have time or don't want to. You can simply cut up some carrot sticks, prepare some smoothie bags, anything at all to make your days easier.
8. Have labels ready
Labels make is SO much easier when searching through your freezer looking for something to eat.
9. Ask your other family members what they would like for dinner
Your partner/kids may ask for something regularly, type it into the challenge hub and see if there is a healthy version. This is a great way of getting everyone to eat the same meal. You can freeze some of their favourites for them to have when you make something they may not enjoy also.
10. Get your kids to help!
Getting the kids involved will help them understand and learn about healthy choices. It may also help them want to try the finished product. Win win!
Thanks for the amazing tips, Kate!
More on Kate's 25kg* weight loss story
Kate says before she found The Healthy Mummy, she struggled to find clothes that would fit her.
"That feeling you get when you're going out, have tried on multiple outfits, they're all too tight so you end up wearing the same thing you've been wearing for the past few days.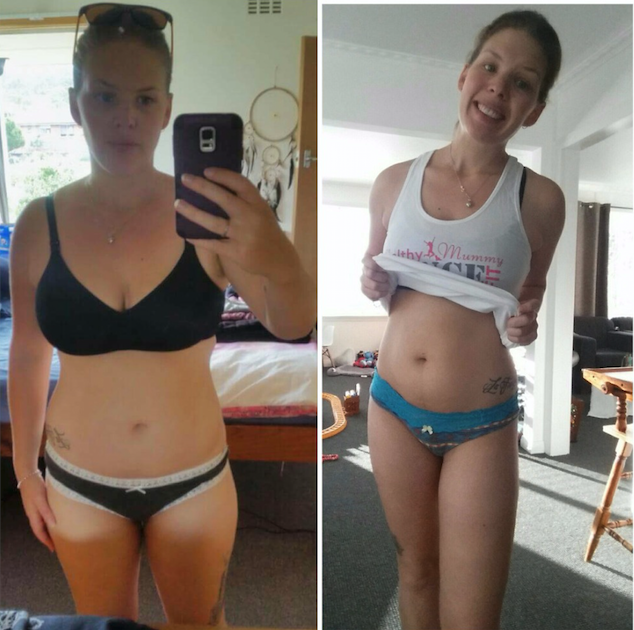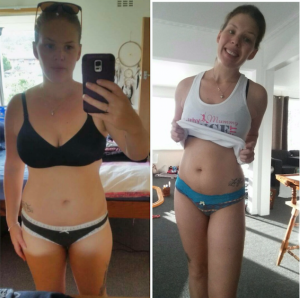 "That is what I was feeling every day, none of my clothes fit and I didn't want to buy new clothes because I was embarrassed about the size I would need to buy."


"Thankfully, The Healthy Mummy was shown to me. I needed to stop eating a bag of M&Ms every day each day and get my own life on track in a healthy way.
"Which is exactly what the Healthy Mummy has taught me to do! I love telling people, 'It's not a diet, it's a lifestyle.'
"Now when I go shopping to find a dress, I fit a size 8! I could not be happier. My body is now so much healthier and stronger than it ever has been."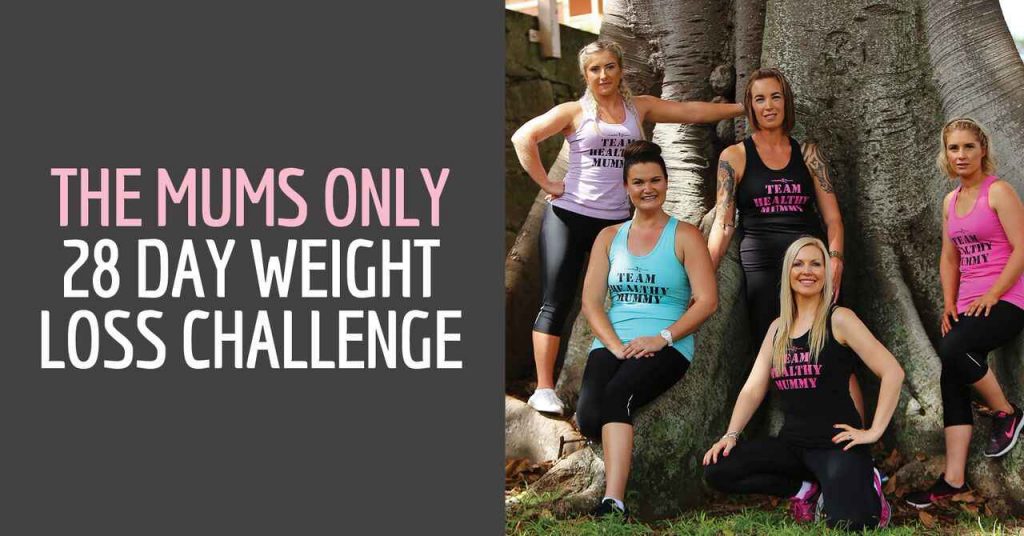 If you are inspired by Kate's before and after pics and want to take charge of your own health and weight – then join our 28 Day Weight Loss Challenge TODAY.
Each month has a NEW Challenge theme and next month's theme is our Budget Booty Busting Challenge! Think fresh, healthy recipes and booty toning and tightening exercises programs!
NEXT CHALLENGE STARTS MARCH 5TH!
With more than 4,500 delicious (and healthy) recipes, 350 exercises & 24/7 support – the 28 Day Weight Loss Challenge is designed (and proven) to help busy mums like you lose weight!
To learn more about our challenge OR to join – click here.