24 Vintage Baby Names Inspired by Old Hollywood Stars
Want to give your baby a name fit for the stage, but don't fancy naming your little one after a current Hollywood star like Miley, Charlize or Kanye? Then why not try looking back at classic stars for some inspiration?
Actresses and actors such as Marilyn Monroe, Frank Sinatra and Audrey Hepburn were glitzy and glamorous in their hey day.
Check out 24 of these classic, old Hollywood star baby names.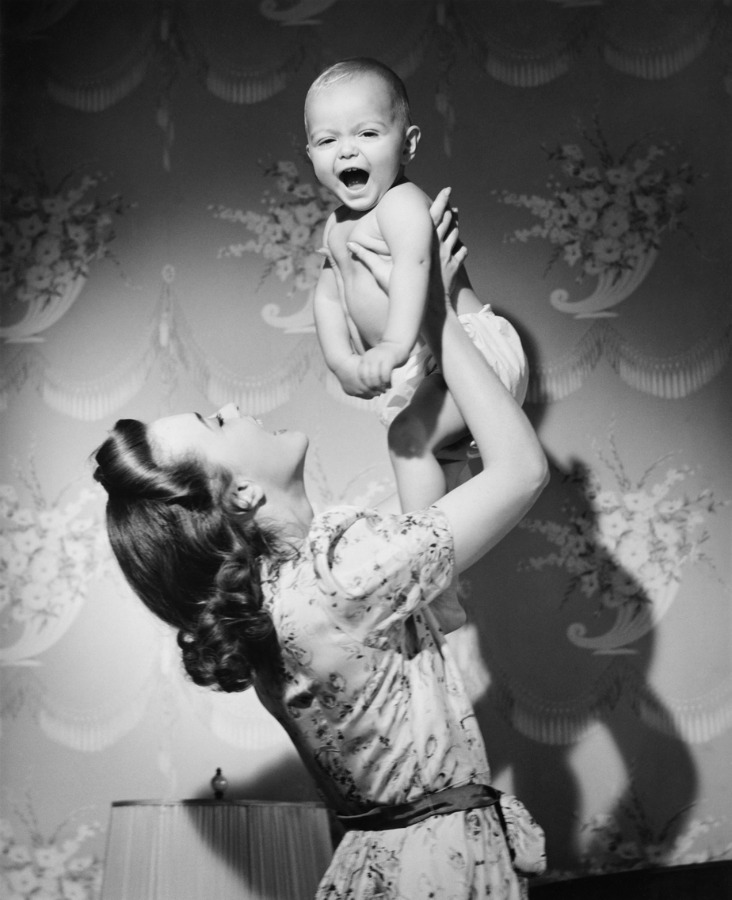 24 vintage baby names inspired by old Hollywood stars
12 girls names inspired by old Hollywood starlets
1. Ava
Ava Gardner was an American actress and singer best known for her performance in The Killers in 1946.
2. Audrey
Audrey Hepburn is best known for her iconic role as Holly Golightly in Breakfast at Tiffany's in 1961.
3. Bette
Bette Davis was regarded as one of the greatest actresses in Hollywood history and appeared in numerous Hollywood films between the 1930s and and 1970s.
4. Claudette
Claudette Colbert was an American film actress and a leading lady in Hollywood for over two decades, and has been called "The mixture of inimitable beauty, sophistication, wit, and vivacity".
5. Ginger
Ginger Rogers was an American actress, dancer, and singer, widely known for performing in films with Fred Astaire.
6. Grace
Grace Kelly was an American actress who became Princess of Monaco after marrying Prince Rainier III, in April 1956.
7. Greta
Greta Garbo was a Swedish actress who won critical acclaim for her role in Camille in 1936.
8. Hattie
Hattie McDaniel received an Academy Award for best supporting actress in 1940 for her role of Mammy in Gone With The Wind.
9. Katharine
Katharine Hepburn won four Academy Awards for Best Actress for her films Morning Glory (1933); Guess Who's Coming to Dinner (1967); The Lion in Winter (1968); and On Golden Pond (1981).
10. Marilyn
Marilyn Monroe was an iconic American actress famous for playing comic "dumb blonde" characters, she became one of the most popular sex symbols of the 1950s.
11. Rita
Rita Hayworth was an American actress and dancer. She achieved fame during the 1940s as one of the era's top stars, appearing in a total of 61 films over 37 years.
12. Vivien
Vivien Leigh was an actress best known for her portrayal of Scarlett O'Hara in 1939 film Gone With The Wind.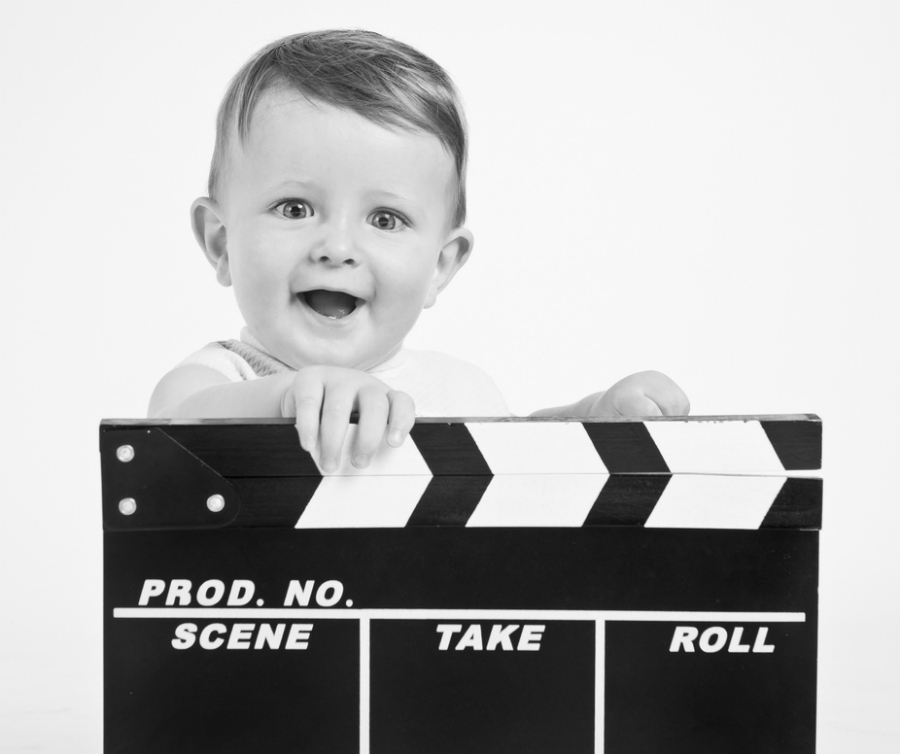 12 vintage boys names inspired by old Hollywood actors
1. Cary
Cary Grant was a British-American actor, known as one of classic Hollywood's definitive leading men.
2. Charlie
Charlie Chaplin was an English actor who rose to fame in the silent film era in the 1920s.
3. Clark
Clark Gable once dubbed the 'King of the Hollywood', is best known for his portrayal of Rhett Butler in the 1939 classic Gone With the Wind.
4. Errol
Errol Flynn was an Australian-born actor who achieved fame in Hollywood after 1935.
5. Fred
Fred Astaire was an American dancer in the 1930s and famous for appearing in many films with Ginger Rogers.
6. Gene
Gene Kelly was an American dancer and actor who was born in 1912.
7. Frank
Frank Sinatra was an American singer and actor best known for his songs, such as Come Fly With Me, in the 1950s.
8. Humphrey
Humphrey Bogat was an American actor who was propelled to fame in the 1940s.
9. Jimmy
Jimmy Stewart was an actor best known for his role in It's A Wonderful Life in 1946.
10. Laurence
Laurence Olivier was an English actor and director. He appeared alongside Marilyn Monroe in The Prince and the Showgirl and he was married to Vivien Leigh.
11. Marlon
Marlon Brando is an actor best known for his Academy Award-winning performances in The Godfather (1972) and A Streetcar Named Desire (1951).
12. Spencer
Spencer Tracy was an American actor who rose to prominence in the 1930s.
Well, there you have it. 24 vintage baby names inspired by old Hollywood stars. If you are expecting a little one and want to keep up with baby-related-news and health studies follow our Healthy Mummy Pregnancy Facebook Page.
You may also be interested in checking out our Healthy Mummy Smoothie range, which includes a Pregnancy Smoothie. Our Pregnancy Smoothie is designed to complement, not replace, your prenatal vitamin intake.
Our nutritionists ensured that the vitamins and minerals in the smoothie are at a low level so there is no risk of doubling up on any pregnancy vitamins.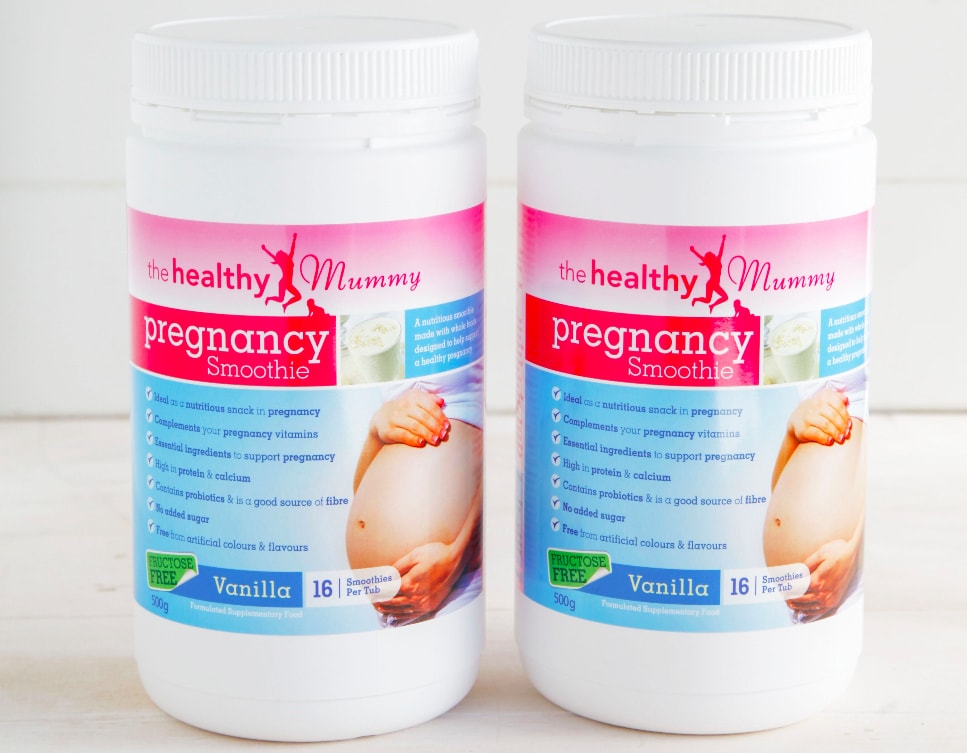 It is ideal as a high-protein, high-calcium snack in pregnancy. You can download the Pregnancy Smoothie Label here.