3 foods that help boost this mum's metabolism – here's how she's lost 30kg kilograms 
Did you know that your metabolism plays a very important part in your weight loss?
And while you can boost your metabolism through exercise, there are also heaps of food that help too.
Healthy mummy Natasha Behm has lost 30kg through the 28 Day Weight Loss Challenge, and she's shared her top three favourite foods that can help kickstart your metabolism.
Natasha's 3 favourite metabolism-boosting foods
1. Chia Seeds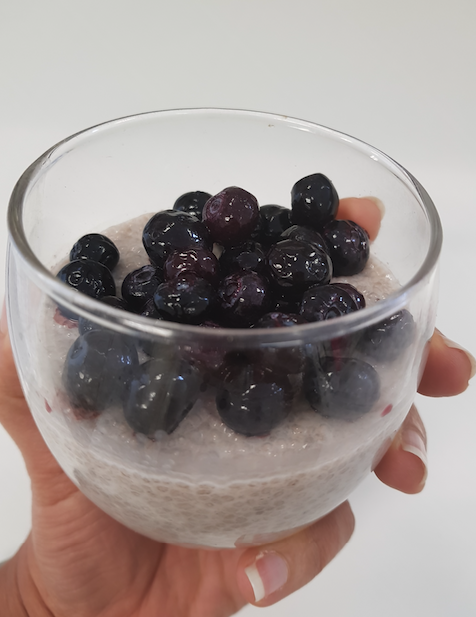 "These are good to add to your Healthy Mummy Smoothies and to your baking. I make a variety of chia puddings ahead of time and store them in the fridge. They are great for breakfast or as a snack.
"This is the Banana and Coconut Pudding – which is only 250 calories per serve – I've added extra blueberries to help give me that extra metabolism boost."
Get the Banana and Coconut Pudding recipe here.
2. Baby spinach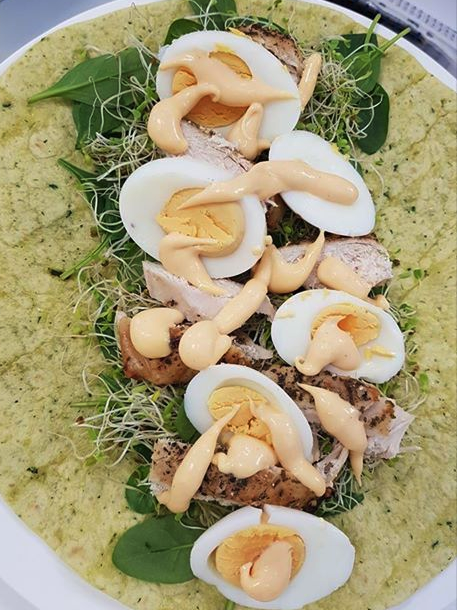 "A good way to include baby spinach in your meal plan is to add them to your soups, pizza topping, stuff a pita or wrap – like this Chicken Caesar Wrap I've made here.
I also love adding them to my Healthy Mummy Green Smoothies. I have at least one green smoothie a week and they are great."
The Chicken Caesar Wrap is a healthy and tasty wrap that's easy to pull together – and it's only 261 calories. This recipe is available for Challenge members on the 28 Day Weight Loss Challenge.
3. Chilli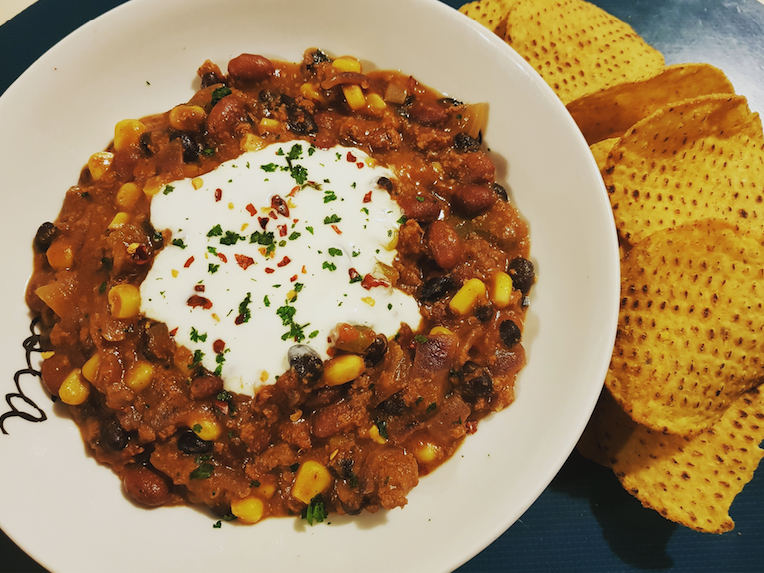 "I absolutely love chilli and add it to most of my meals. If the families not that keen I sprinkle dried chilli flakes over my food. One of our favourite family meals with chilli is the Cowboy Chilli."
Despite their fiery tastes, chillies have various health benefits, and you can adjust accordingly to your preference. This Cowboy Chilli has 428 calories per serve and is also available on the 28 Day Weight Loss Challenge recipe hub.
Natasha's INCREDIBLE 30kg weight loss story
"The Healthy Mummy has taught me that anything is possible," says Natasha.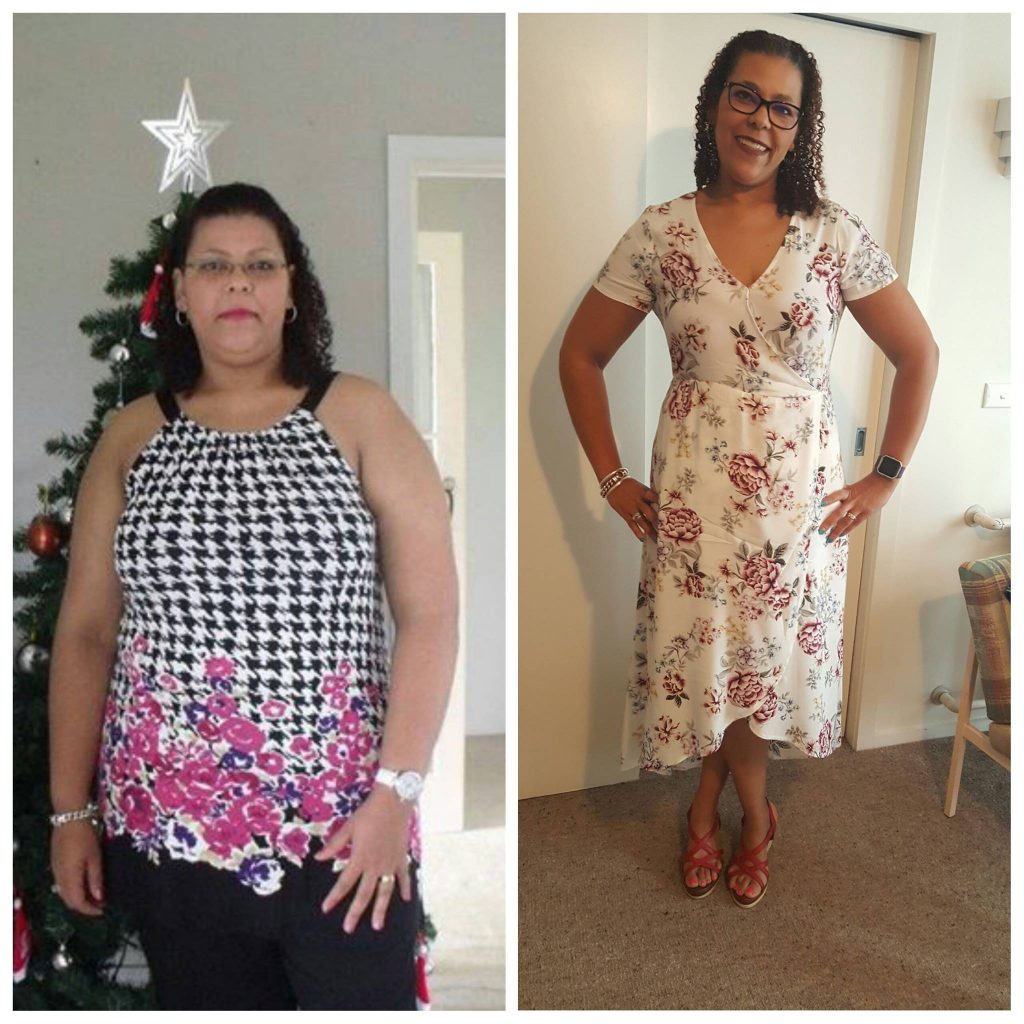 This gorgeous mum is beyond thrilled with her body transformation!
"I'm loving my transformation! I have gained so much more self love and confidence dropping from a size 20/22 to a size 12/14. I can just walk into a store now and say 'I love this dress' and grab a size 14 and not be overwhelmed as to whether it will suit or fit me."says Natasha.
We asked Natasha what her advice would be to other mums who are thinking of making a change?
"Take one day at a time and keep moving. Everyday gets you one step closer to your goal."
Way to go Natasha! Your transformation is INCREDIBLE! You ought to be so PROUD!!!
Take control of your weight with the 28 Day Weight Loss Challenge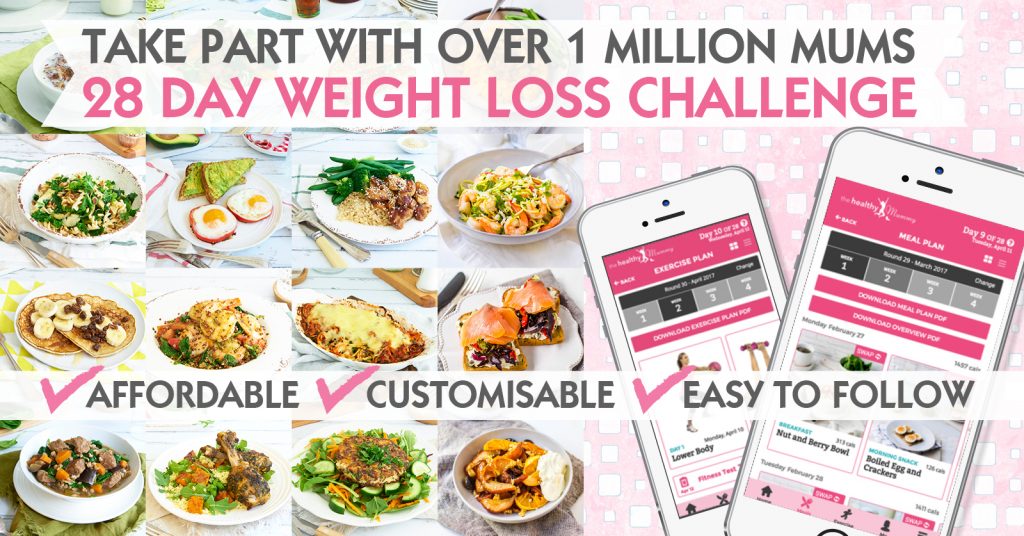 If you want to take charge of your own health and weight – then join our 28 Day Weight Loss Challenge TODAY.
With more than 3,500 delicious (and healthy) recipes, 350 exercises & 24/7 support – the 28 Day Weight Loss Challenge  is designed (and proven) to help busy mums like you lose weight!
To learn more about our challenge OR to join – click here.