31-year-old mum says "I feel 21 again" after losing 30kg with The Healthy Mummy
Would you like to feel 10 years younger? This mum does after losing 30kg with The Healthy Mummy 28 Day Weight Loss Challenges. And you can too!
Mum-of-2 Fa'asega Vandermade just turned 31 years old, but after losing 30kg and completely transforming her body and health, she now feels 21!
Want to know how you can feel 10 years younger too? This beautiful mum shares how she achieved her incredible results below.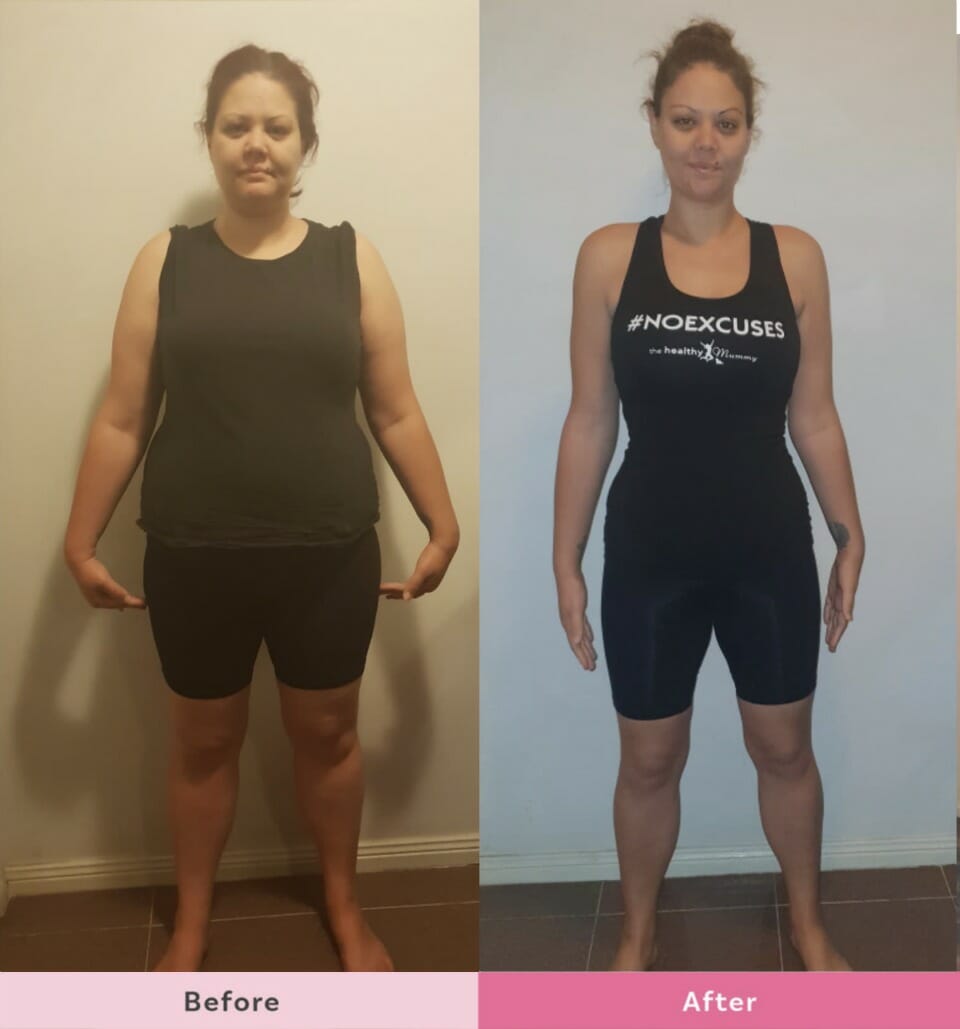 We often hear the saying "you are as young as you feel". Thankfully for 31 year old mum Faasega, she feels 10 years younger than her actual age.
Here is her story.
Weight ballooned after 2nd child / 3rd pregnancy
31-year-old mum Fa'asega says that her weight ballooned after she had her son. (Her son is now 3 years old son and her daughter 6 years old).
Up until then, she had never considered herself a 'big' person.
She says "Having people not recognise me and realising that I was shopping in the plus size range was something that was uncomfortable for me".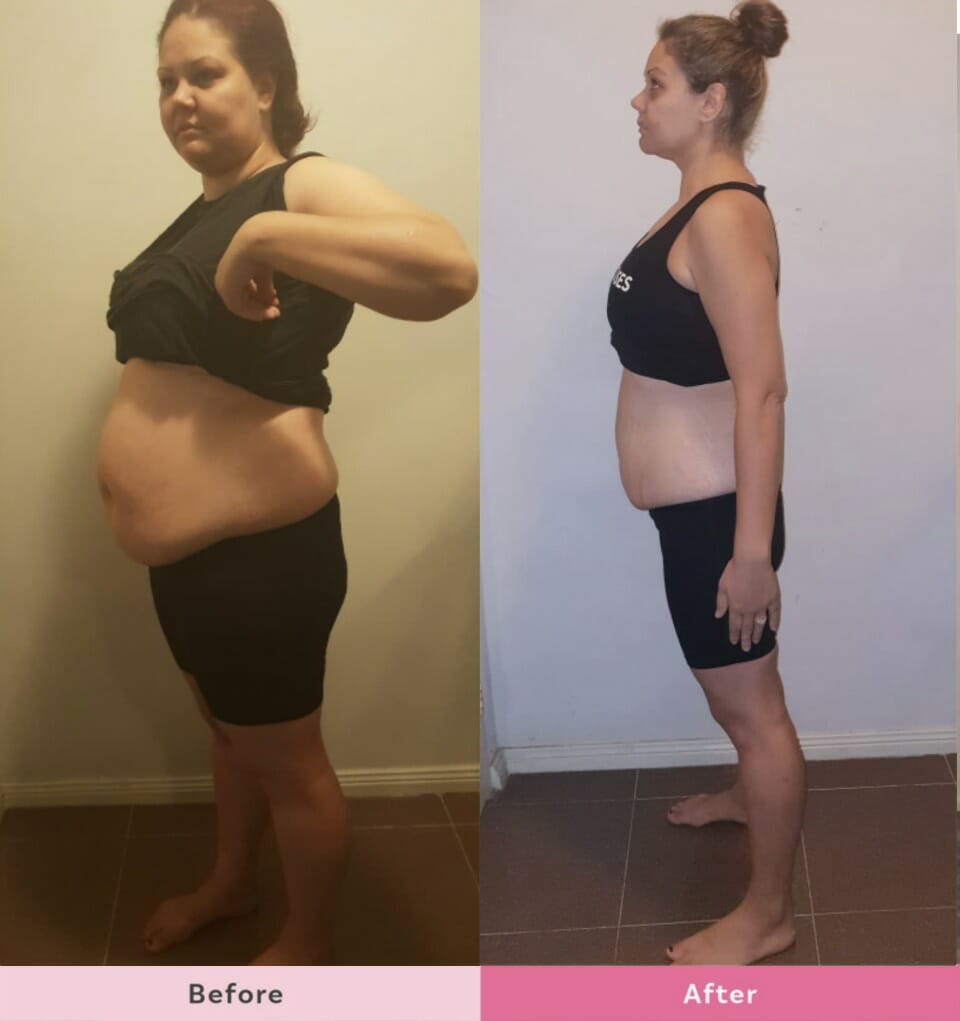 After a period of suffering depression and lacking self love she stumbled across The Healthy Mummy.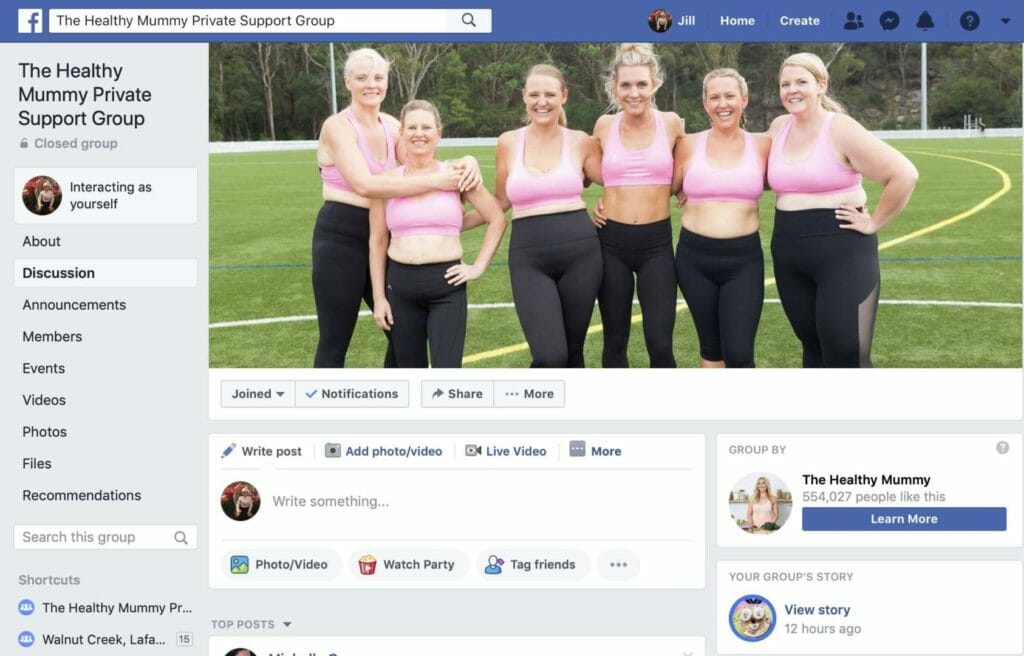 It was then that she joined The Healthy Mummy Private Facebook Support Group and started feeling inspired by the success stories other real mums, just like her, were having.
Joining The Healthy Mummy
Fa'asega started her Healthy Mummy journey in November 2018 weighing 109kg. Her goal was to lose 34kg by her 31st birthday (1st July 2019).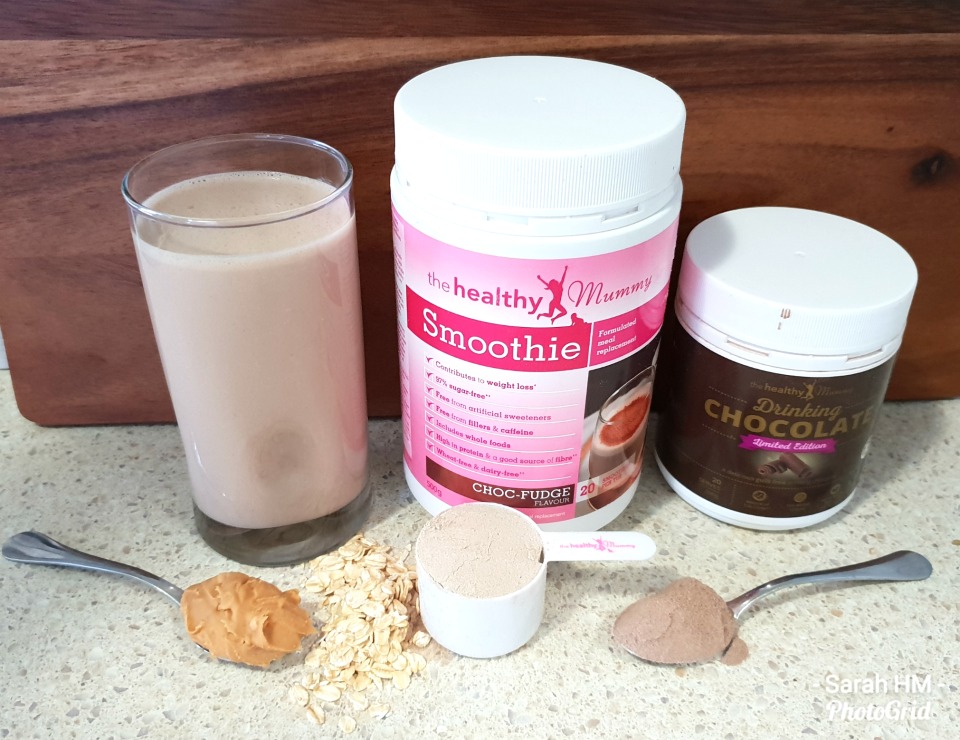 She says "I initially signed up with a starter box. I would have a Healthy Mummy smoothie for breakfast each day (as I don't like breakfast) and follow the Healthy Mummy recipes in the book that came with the stater box".
One month later Fa'asega decided to join The Healthy Mummy 28 Day Weight Loss Challenge.  She began following the recipes and doing 45 minute workouts from the Challenge App.
Favorite snacks from Healthy Mummy Challenge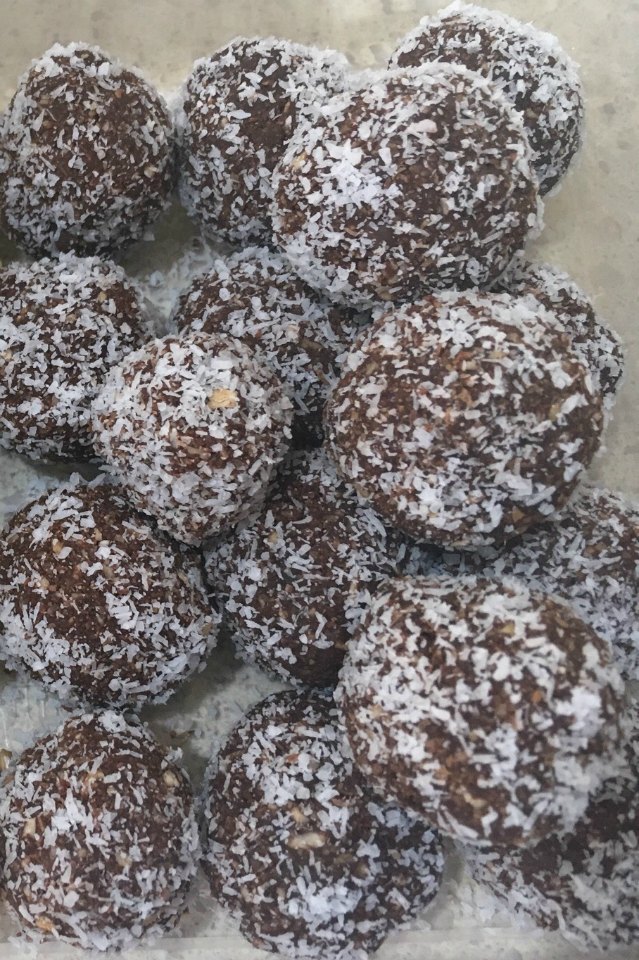 Some of Fa'asega's favorite snacks from The Healthy Mummy Challenge include WeetBix balls, Apple with peanut butter and beetroot salad.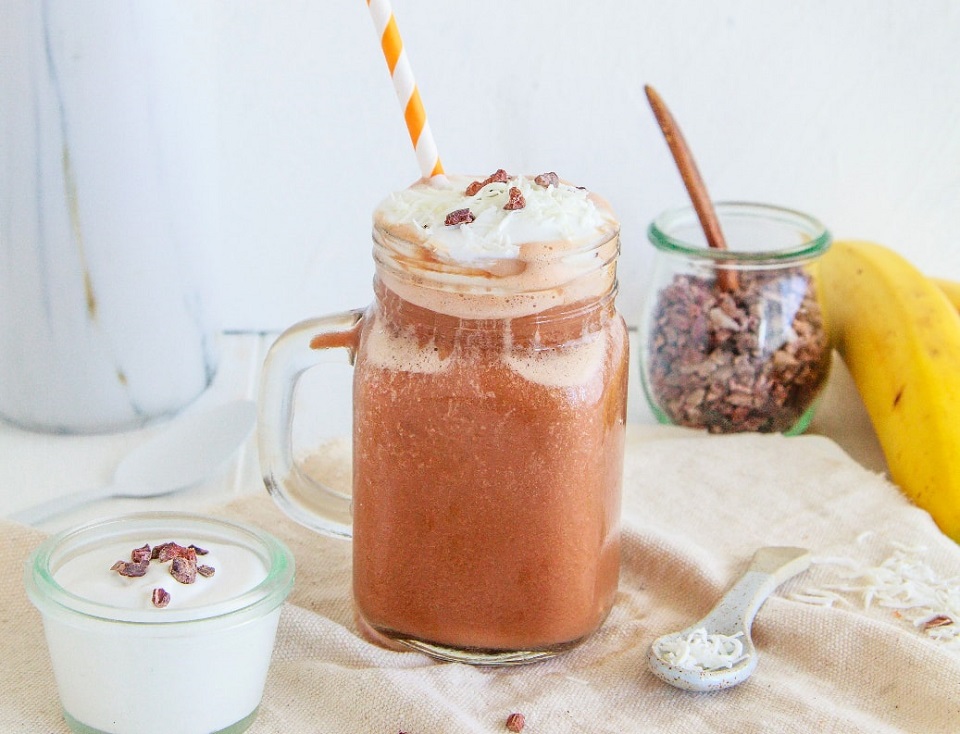 For breakfast she regularly enjoys a Healthy Mummy Smoothie. Her favorite smoothies recipes are Nutty banana smoothie, Banana boost smoothie, Date caramel smoothie and Super green smoothie. 
Find these recipes and thousands more by joining The Healthy Mummy 28 Day Weight Loss Challenge.
Improving health and fitness
It wasn't long before Fa'asega started introducing Healthy Mummy Metabolism Support supplements, Super Greens and Apple Cider Vinegar into her diet as well. And having Healthy Mummy Protein Powder after her workouts.
She was soon doing a 1 hour walk 3 times a week and regularly smashing her 10,000 steps per day. Then her weight loss plateaued at 17kg.
Determined to reach her goal weight, she joined a gym in September 2019 and has a personal trainer session once a week and works out 3 to 4 times a week on her own.
Weight loss result – 30kg in 7 months
30kg weight loss (from 109kg down to 79kg) in the period November 2018 to 1 July 2019.
Although Fa'asega's goal was to lose 34kg by her 31st birthday on 1st July, she is thrilled with her results. She says "30kg gone 4kg left of my original goal".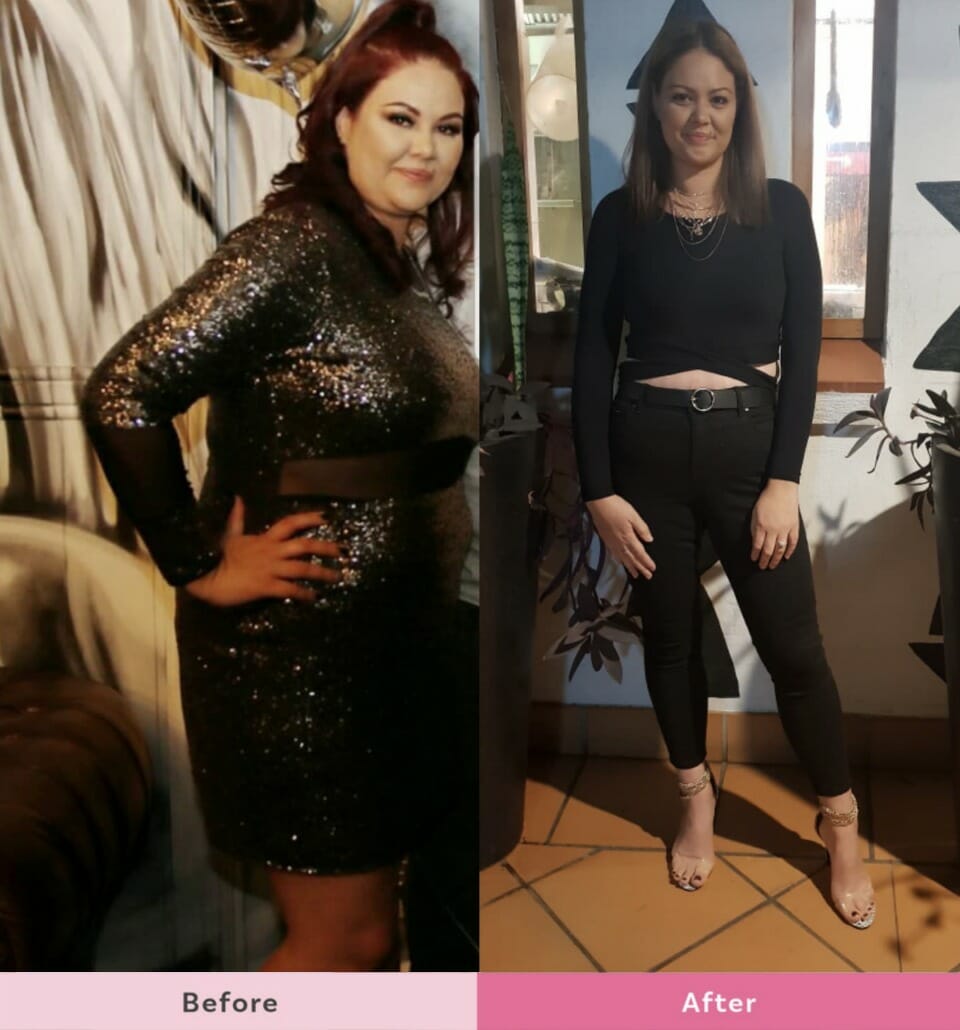 "On the left is me on my 30th birthday with professional makeup and great hair but there's also 5 chins and 6 month looking pregnant tummy!.
On the right is me on my 31st birthday dinner on Saturday. 30kg lighter. size 20 to now 12/14….barely any make up and wearing my goal outfit".
I'm 31 today and I feel 21!"
"The best gift to myself was joining The Healthy Mummy"
"The best gift to myself was joining The Healthy Mummy Community" says Fa'asega.
Not only has she learnt to love exercise and healthy food, she has gained self love too.
She says "I have 4kg left of my original goal with my next set 8 months and there is no stopping me now!".
Overcoming obstacles
During her weight loss journey Fa'asega says one of her biggest obstacles has been navigating family gatherings without overindulging. We all know how tricky this is.
If you struggle too, read: 12 tips for staying on track with weight loss despite a busy social calendar
In addition she says "Learning that it's ok when you don't reach the goal you want every week.  I tell myself tomorrow is another day and next week I  just have to do that little bit better".
My other challenge is overcoming the plateaus I've hit during my journey. I've now learnt what to do to change up things and push past that feeling mentally".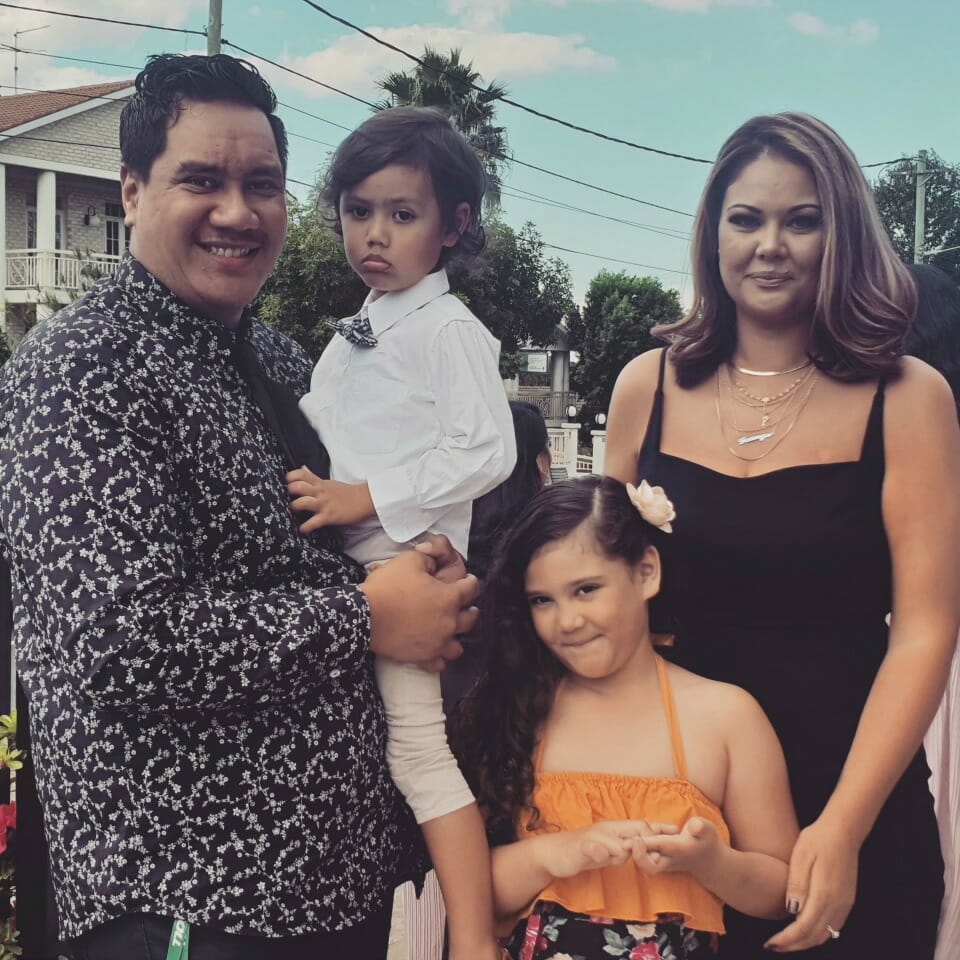 How do you keep motivated?
"Taking pictures to show myself that I can do it and what I am capable of. If I am having a down day, I can look back and it motivates me to keep going" says Fa'asega.
How has your life changed since losing weight?
"I've learnt to have 'no excuses' and instead have 'self love'.
Being more adventurous with my kids is something that I now enjoy".  No longer is Fa'asega sitting on the sidelines. She embraces every opportunity with her children, whether it be going down the slide or running around after them at the park.
She says "I choose outfits for every goal that I set for myself. For my birthday it was to wear jeans. I'm happy to say I have one more goal and that's to wear a jean jacket comfortably after losing the final 4kg".
Wow Fa'asega! You look absolutely stunning! The Healthy Mummy team are so proud of how far you have come and know that you will be smashing your weight loss goal in no time.
Thank you for sharing your journey with us.
Are you ready to become a Healthy Mummy?
If you are wanting to lose weight and improve your energy – not to mention – help improve your overall health and wellbeing – our 28 Day Weight Loss Challenge is an awesome program to check out.
Our 28 Day Weight Loss Challenge includes:
28 days of at home exercise routines (no gym needed) – with video instruction
Customisable and breastfeeding friendly meal plans (including 7 Day Cleanse)
Time-efficient exercises for busy mums – under 30 mins
Challenge combines Pilates exercises with interval and circuit training (HIIT)
Suitable for basic to advanced fitness levels
Home to thousands of EASY-TO-MAKE recipes!
To learn more about our 28 DAY WEIGHT LOSS CHALLENGE CLICK HERE or purchase our Smoothies.