5 mums lose almost 100kg between them following The Healthy Mummy
AH-MAZING!  These five mums have lost almost 100kg between them by following The Healthy Mummy!
AH-MAZING!  These five mums have lost almost 100kg between them by following The Healthy Mummy!
The weight loss results being achieved every single week by mums on our healthy eating and weight loss plans continues to inspire us.
These mums are just incredible and they've all smashed their goals. Their stories are GUARANTEED to inspire and motivate you.
All of them are using our 28 Day Weight Loss Challenges and drinking Healthy Mummy Smoothies.
How these 5 mums have lost ALMOST 100kg between them
Kira Poliseno has lost 19kg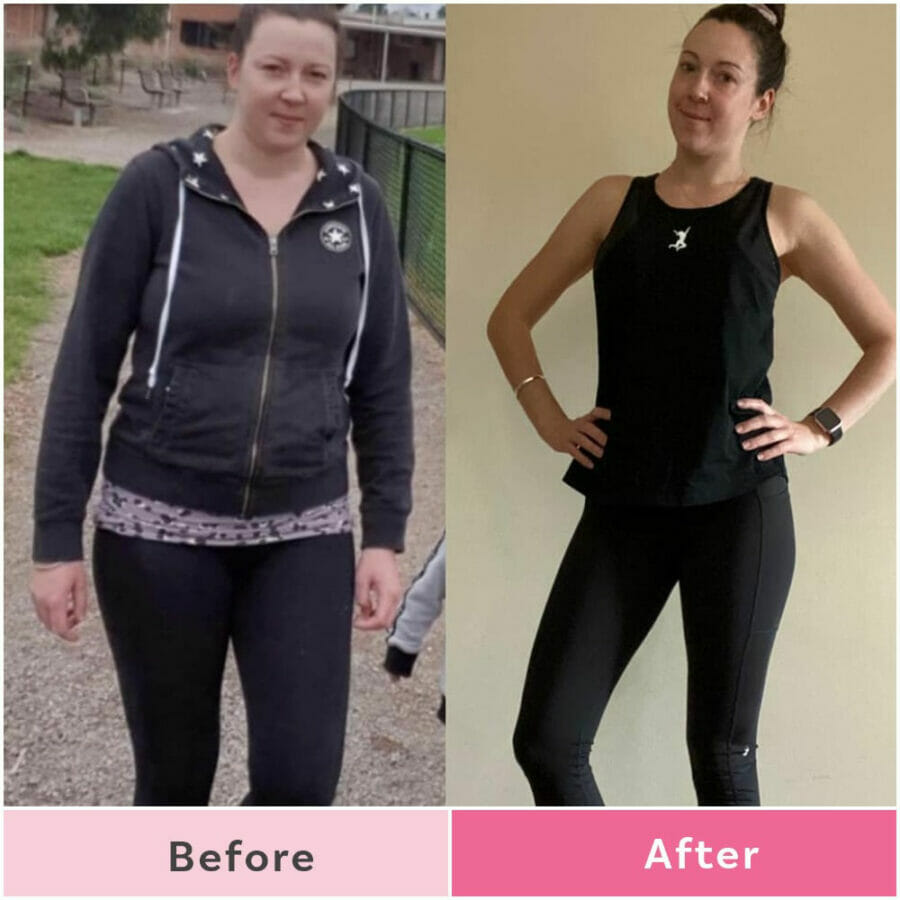 "I was overweight and self conscious and now I am fit, healthy and feeling amazing! I lost 19kg following The Healthy Mummy's challenges and have been maintaining my weight for six months.
"Over Easter, I did gain 3 kilos after a holiday and a little over indulging, but The Healthy Mummy has taught me that sometimes life happens. I now have the tools needed to get back on track, to get back into my healthy eating and active lifestyle!"
Samantha Santos has lost 28kg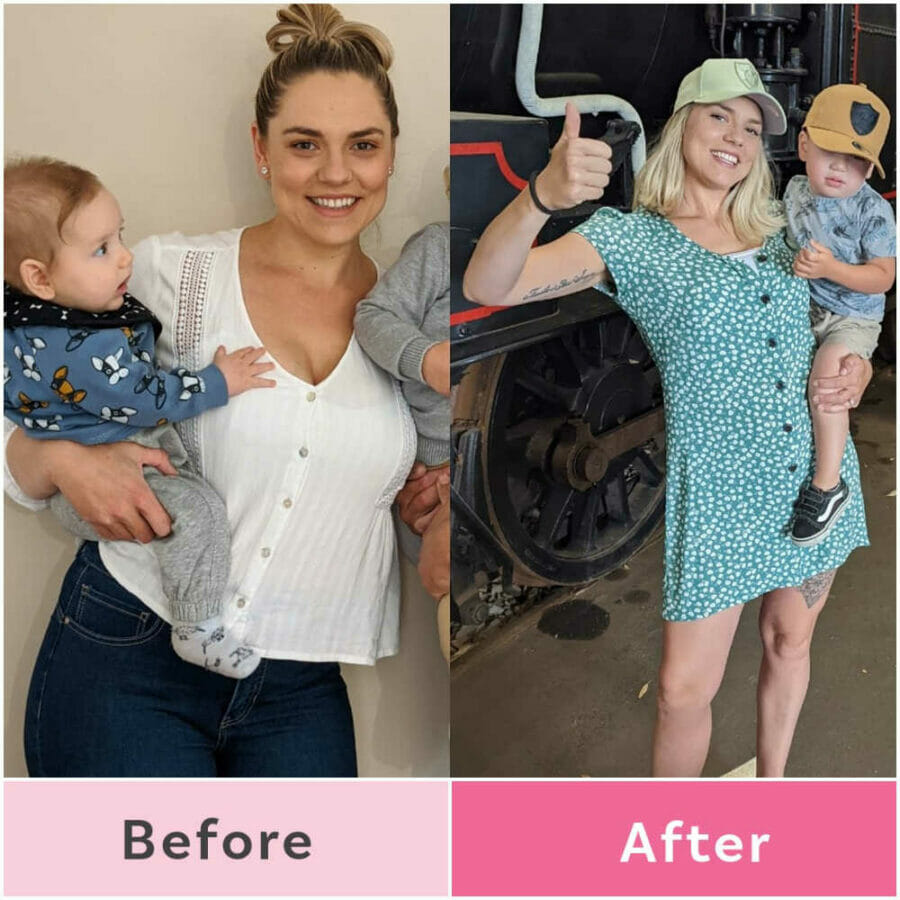 "I never used to like being in photos, now I will prompt to make sure I get in on the memory making IN FRONT of the camera too!
"Coming up to the end of my first year with The Healthy Mummy. I am 28kgs lighter and feeling great."
Shelley Moore has lost 11kg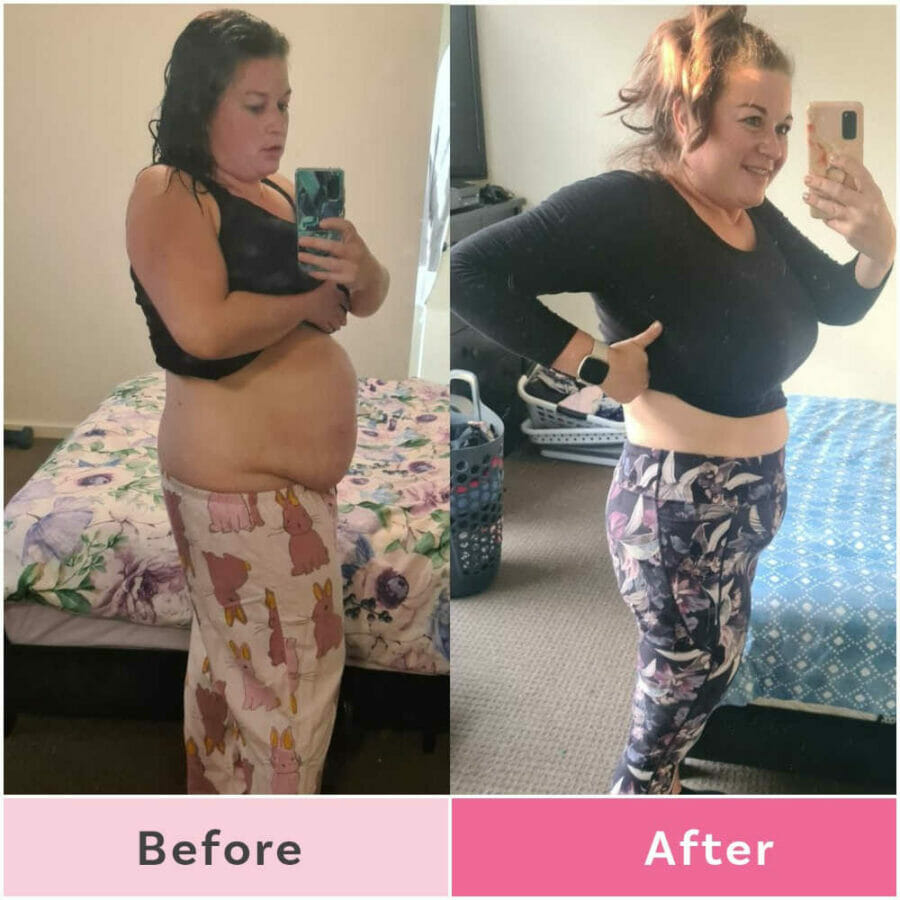 "11kg lost by consistently following my meal plan and incorporating exercise I am feeling so strong and healthy, and most importantly I'm thoroughly enjoying the foods!
"I enjoy cooking again and get excited about trying new recipes  I feel like I've gone from just surviving to really living my life, looking forward to each day and finding enjoyment in my healthy lifestyle. 
"I'm not just living off coffee anymore. I'm nourishing my body with healthy, nutritious meals which are helping me to become the best version of me."
Ashleigh Williams has lost 10kg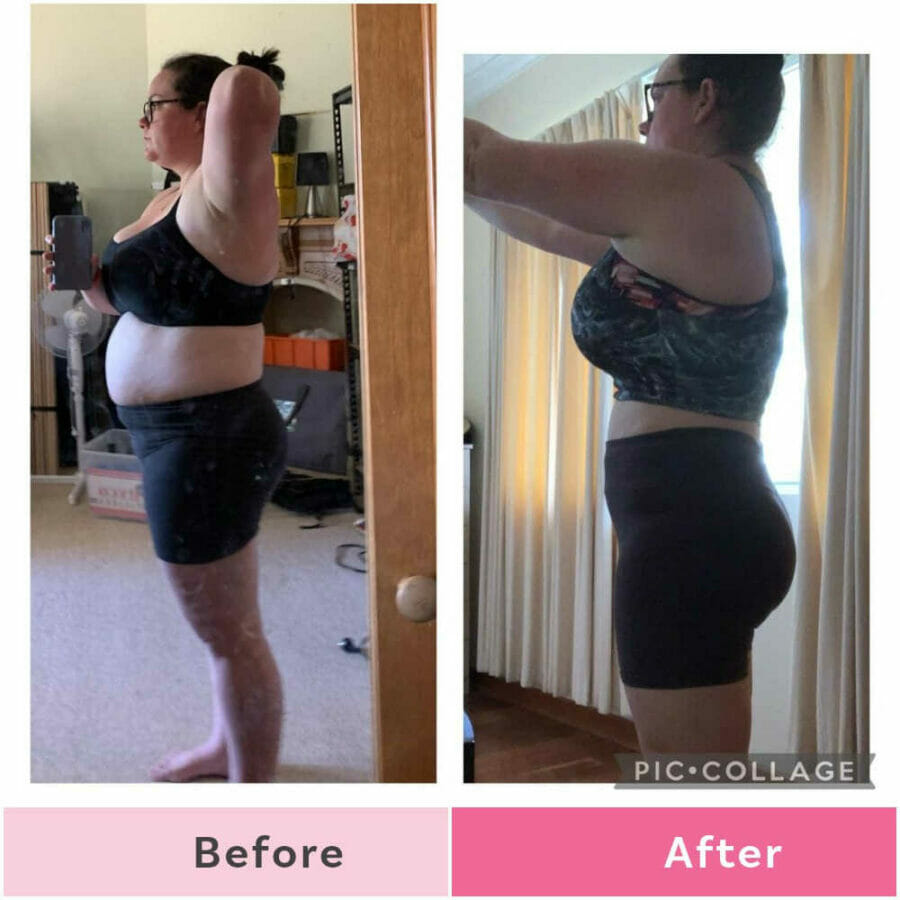 Ashleigh Williams has lost 10kg in just seven months after signing up to The Healthy Mummy's 28 Day Weight Loss Challenge.
"It's not a quick, simple fix. There is no magical weight loss. It's dedication to being healthier, persevering every day even when the goal feels so far. It's choosing better options over and over again. So much sweat and bucket load of tears.
"It is so very hard but so very worth it."
Lisa Porteous has lost 30kg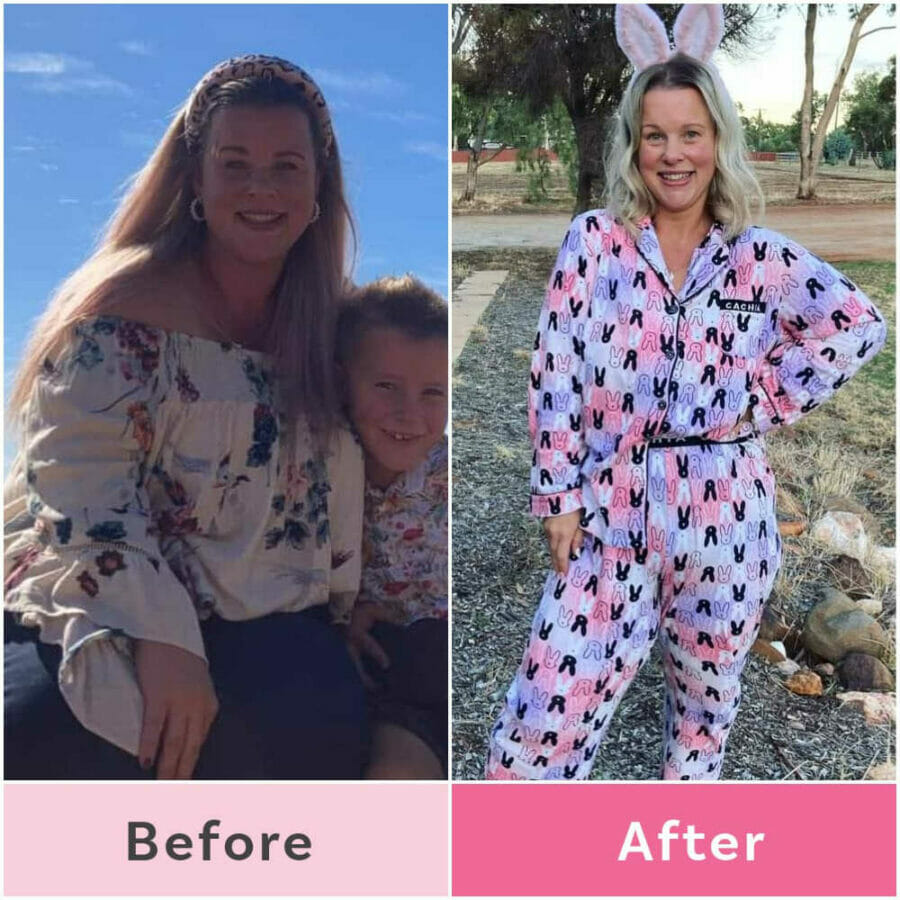 "A year of following The Healthy Mummy Keto meal plan, I've lost 30kgs and never felt better. I started the Healthy Mummy Keto Meal plan in May 2021 and I'm still shocked at how my body responded!"
Lisa admits that early on it was tough to adjust and there were days she wanted to quit, but the Healthy Mummy App with all it's incredible Keto recipes, made the process easier to handle.
"At the start when I was overwhelmed with my diagnosis and feeling as though it was hard to adjust to Keto but the Healthy Mummy App made it so much easier. I picked a few meals that were easy and that I enjoyed then just ate them on repeat until it started to become second nature."
Join the 28 Day Weight Loss Challenge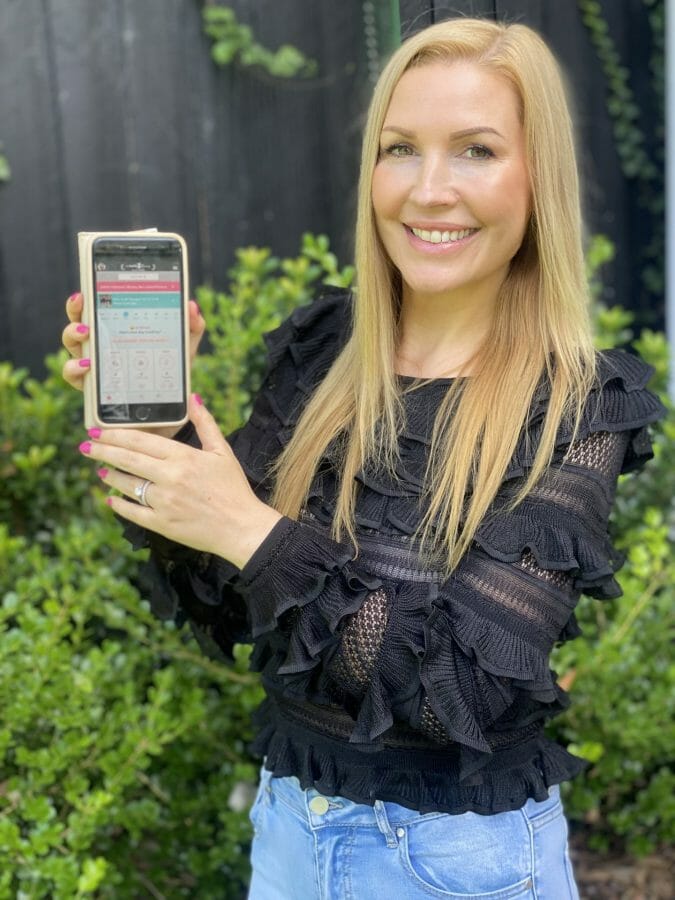 The 28 Day Weight Loss Challenge is a fully interactive and online customisable meal and exercise plan with over 4,000 recipes, over 350 exercise videos and 24/7 support.

Each month there's a brand new challenge theme and there are hundreds of thousands of mums on the Challenge – check out all the details here!
Are you ready to become a Healthy Mummy?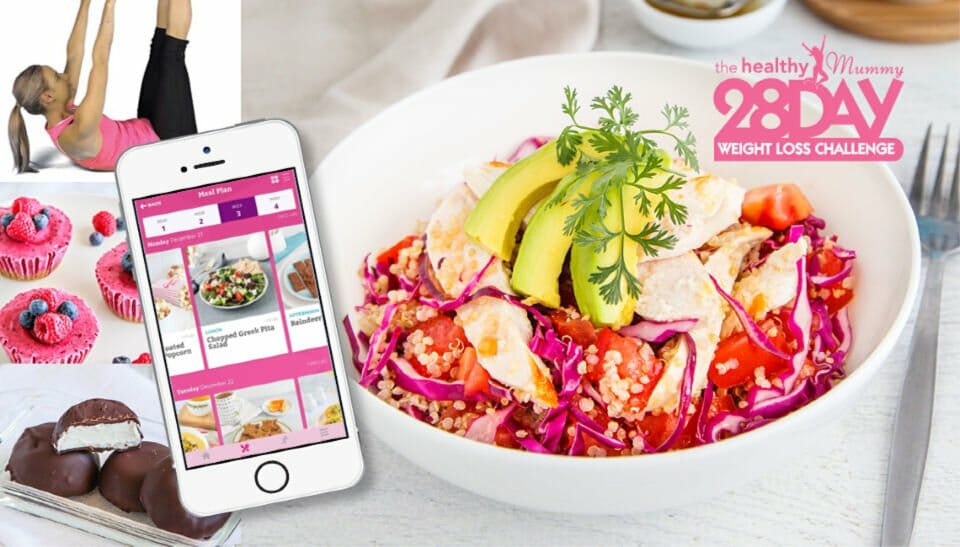 If you are wanting to lose weight and improve your energy – not to mention – help improve your overall health and wellbeing – our 28 Day Weight Loss Challenge is an awesome program to check out.

The 28 Day Weight Loss Challenge is the mums only 5 star rated app with over 1.6k reviews in 8 weeks!!

You get unrestricted access to :
● Nutritionist & chef designed weekly meal plans
● Over 500 different Personal Trainer crafted at-home workouts
● Daily Motivation from My Coach
● Personalised Shopping lists to make life easy
● Over 6000 healthy and delicious recipes at your fingertips
● REAL TIME support from The Healthy Mummy Team and OVER 300,000 other mums