Mum who lost 25kg reveals 6 ways she stays on track when she feels like giving up
You're doing super well. Your exercise has been consistent. Your food has been on point and you are feeling like things have finally clicked for you. Then life gets in the way and things go a bit sideways. Sound familiar?
The thing to know is that this happens to the best of us. The difference between you and the person next to you is how much you want it.
How badly do you want to reach your goal? How much better were you feeling when things were on track?
Sam Stevenson has lost 25kg by following the 28 Day Weight Loss Challenge. Despite her incredible weight loss success, Sam certainly didn't have a bump free road. 
However, she did find the following 6 ways helped her stay on track….and thinks they can help you too.
Mum who lost 25kg reveals 6 ways she stays on track when she feels like giving up 
1. 

Scales, measurements and clothing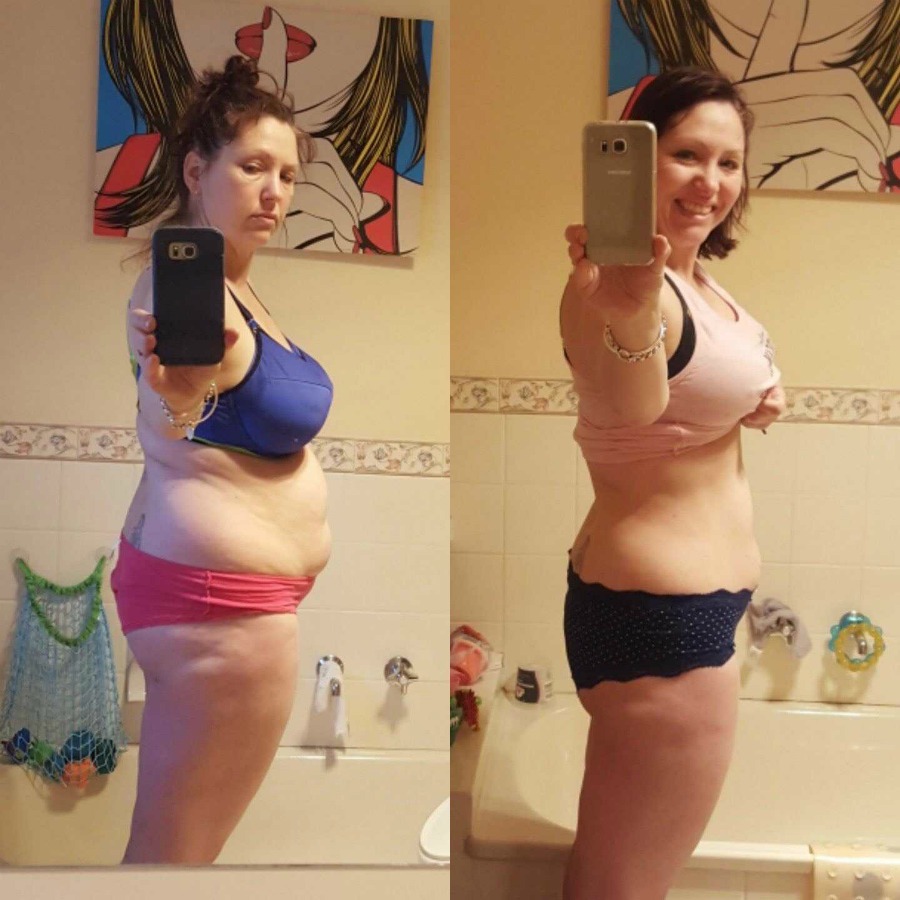 The scales can sometimes derail your journey faster than anything else. They don't always tell the full story. They don't take into account lots of factors – such as hormonal changes, muscle development or toilet habits. 
Take measurements, use your clothing as a guide to see if they are getting loose on you or have a goal piece of clothing and try it on and see if it is fitting better.
"I have found that these things are a better way for me track my progress without messing with my head like the scales do," says Sam.
2. 

Meal plan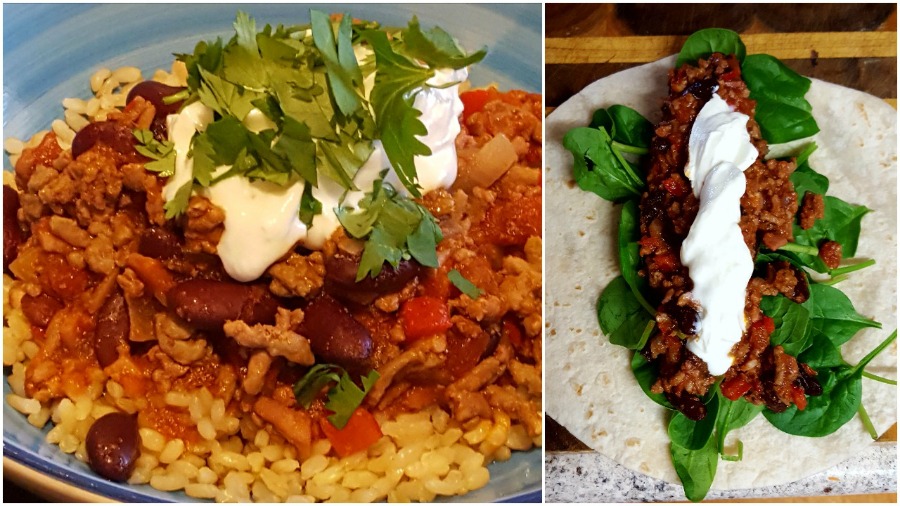 Plan out meals you KNOW you and your family will all eat. And if possible, make a few dishes (meal prep) for a couple of days ahead of time. 
After a long day with the kids or at work, coming home to NO DINNER and having to use your last source of energy to source ingredients, prepare the vegetables and cook a healthy meal for a family of four+ can be a bit of a bummer.
What's more, you may be tempted to take the easy road out – takeaway. McDonald's family box anyone?
Thankfully the 28 Day Weight Loss Challenge has THOUSANDS of awesome family friendly, HEALTHY meals available, and don't be afraid to use the same ingredients two nights in a row – think Chilli Con Carne (300 calories per serve) one night and the second, Chilli Con Carne Wraps.
The Chilli Con Carne Wraps are 432 calories per serve and can be found on the 28 Day Weight Loss Challenge recipe hub). The same core ingredients with minimal fuss!
"I have found cooking an extra serve or two and freezing it is fabulous for those nights where things don't go according to plan," says Sam.
3. Plan out and schedule your exercise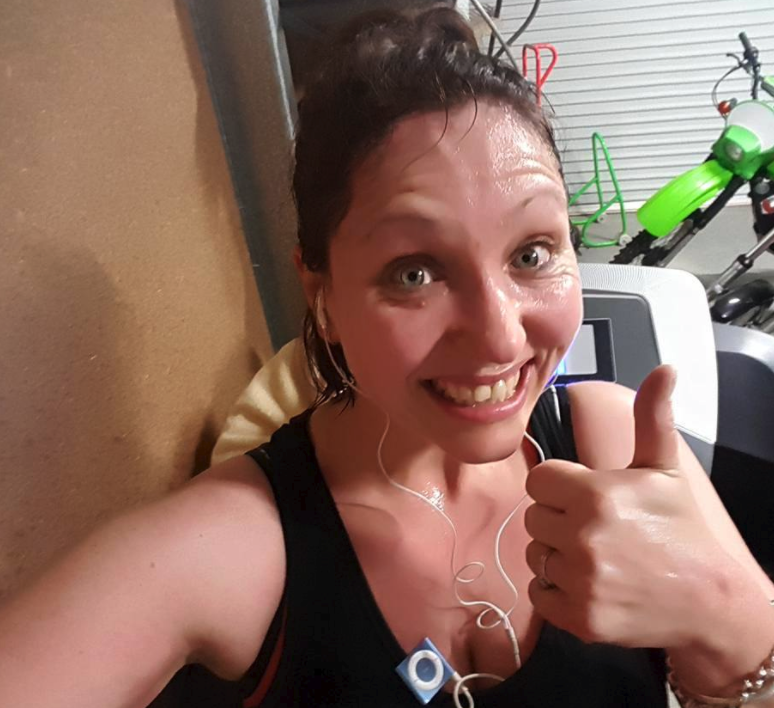 Plan and write out your exercise like you would an appointment. This may help to keep you motivated, accountable…and actually may MAKE you do it. 
"Having a good head space is a massive contributor to staying on track and I find that exercise helps my mental health, helps to keep me energised and helps to set up my day," says Sam.
Find something you enjoy doing and don't be afraid to mix it up a bit!
"I am loving Tabata and the Butt and Thigh exercises that have recently been added to the app. It's great to be able to change things up each day," she says. 
You can find our Butt and Thigh workout videos plus Tabata exercises on the 28 Day Weight Loss Challenge.
4. Revisit your goals and reward your success
Having goals is a great way to help you to achieve your end result.
However, don't be afraid to resist them and determine if they are still relevant and or needed to be tweaked. 
If you haven't set any goals it's not too late to set some.
Take a moment to assess what is working and what isn't and find something that will help motivate you – such as a massage, a new pair of shoes or new workout clothes. 
5. 
Identify your triggers and weaknesses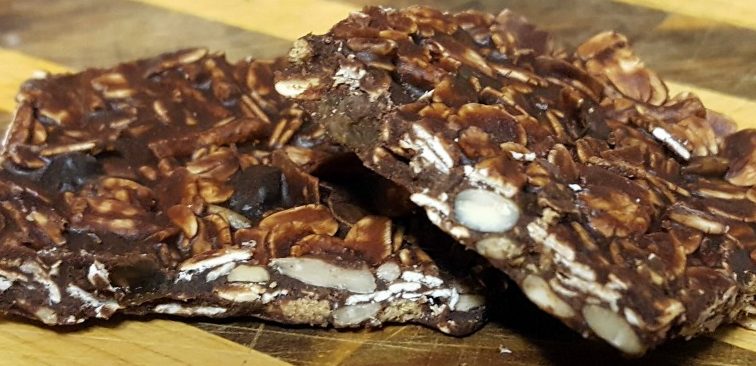 Knowing your triggers can help you to overcome binge eating or mindless snacking. 
If you tend to go a bit crazy just before that time of the month and feel you need chocolate or sugar, The Healthy Mummy has so many different treats to help satisfy your cravings, without all of the unnecessary calories. The Chocolate Muesli Bars are only 122 calories per serve and are delish!
"Biscuits and nuts. They are my weaknesses. I have no filter when it comes to nuts. I can eat them by the truckload," says Sam.
"Packet biscuits aren't welcome in my house because one becomes 10. Mindless night time eating is what gets me, with nuts and biscuits being the culprit. 
"So my solution is to portion out my nuts in snap lock bags so I don't overeat them. As for biscuits, I make and eat healthier alternatives like the Carrot Cake Cookies."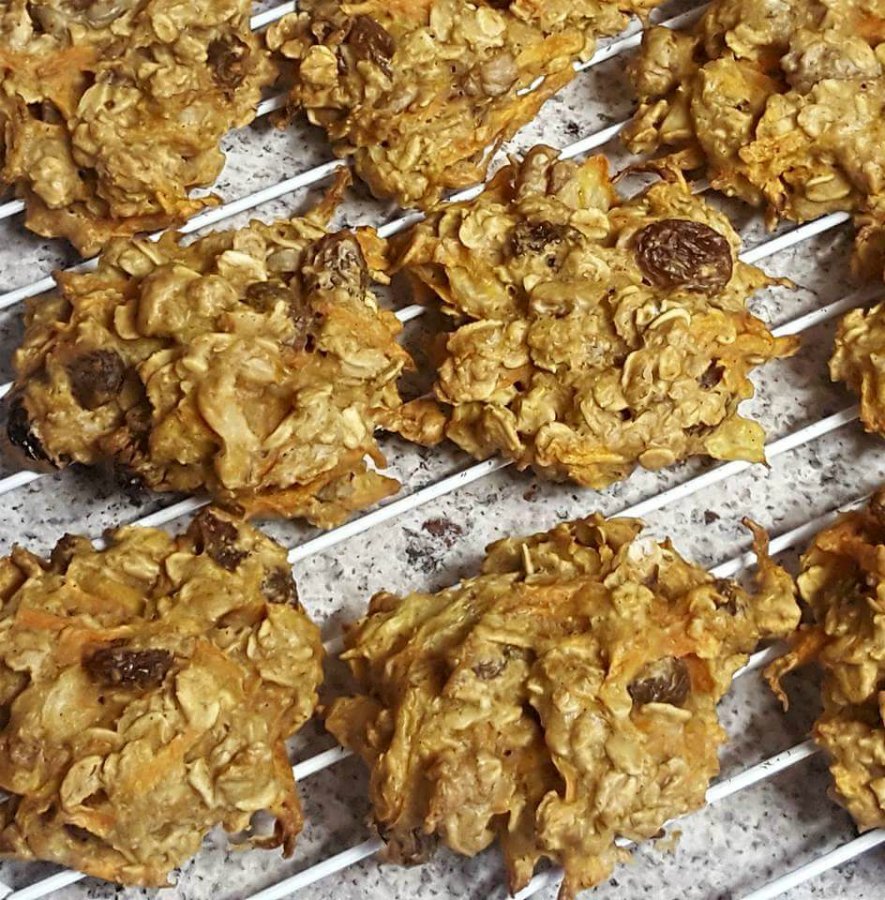 The Carrot Cake Biscuits are only 80 calories per serving and this recipe can be found on our 28 Day Weight Loss Challenge recipe hub.
6. One bad day isn't the end!
One day bad isn't going to put all of the weight back on. Brush it off, pick yourself up and continue to work towards your goals.
This is such a big one!
"When I first started my weight loss journey I fell in to the trap of 'oh well, I had some hot chips, so this gives me the green light to make unhealthy food choices for the rest of the day.' It took time for me to realise that I was only doing myself more harm than good by having this mindset," admits Sam.
"One bad meal is not going to derail my weight loss journey."
 More on Sam's 35kg weight loss story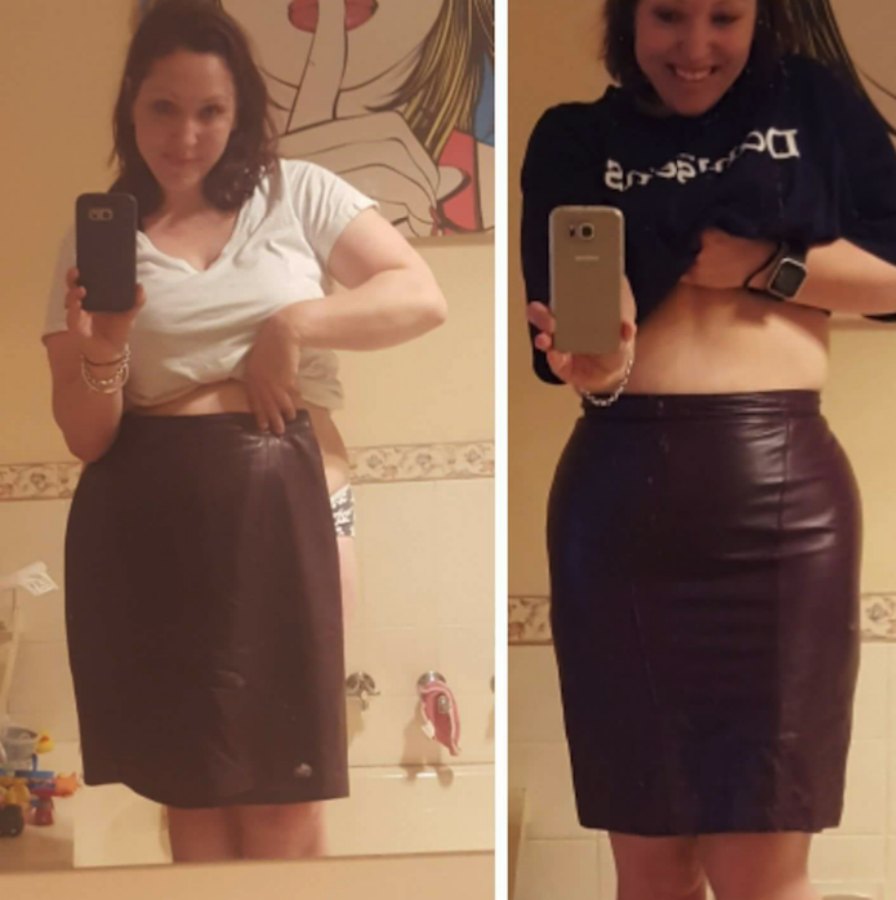 Sam was recently diagnosed with PCOS and underwent surgery to have a cyst removed. But she says she's feeling inspired to get her health back on track.
Sam has lost 25kg in total following the 28 Day Weight Loss Challenge and has gone from a size 18 to a size 12. 
"The weight loss did for me so much more than just allow me to wear smaller clothes," says Sam.
"The Healthy Mummy WORKS. After nine months postpartum, I'm on my way back to my fit and fabulous self.
"If you are sitting back and not sure about whether it will work for you, I'm telling you right now IT ABSOLUTELY WILL!
Are you ready to hit your goal weight and take part in the World's BIGGEST mums weight loss program?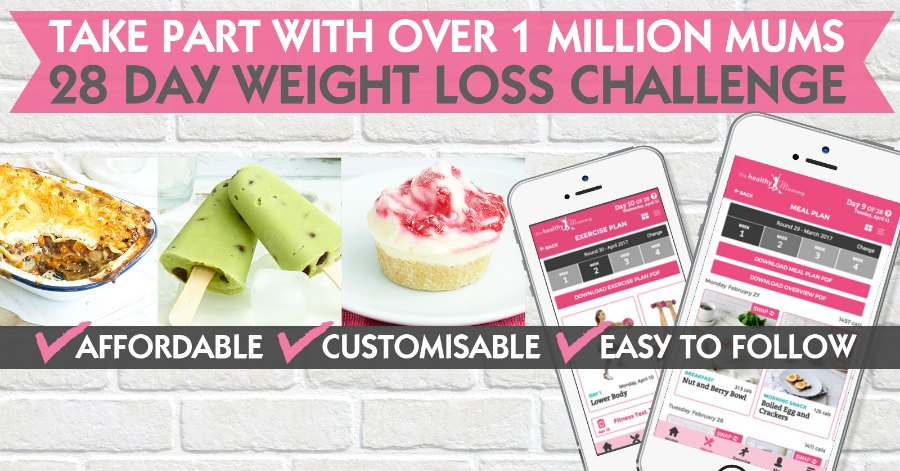 Join thousands of other mums on the 28 Day Weight Loss Challenge and tackle and ACHIEVE your weight loss goals.
Whether you have 5 kilograms to lose or 35 kilograms to lose – The Healthy Mummy is here to SUPPORT YOU and your PERSONAL WEIGHT LOSS JOURNEY.
Our Challenge includes:
28 days of at home exercise routines (no gym needed) – with video instruction
Customisable and breastfeeding friendly meal plans
Time-efficient exercises for busy mums – under 30 mins
Challenge combines Pilates exercises with interval and circuit training (HIIT)
Suitable for basic to advanced fitness levels.
Home to thousands of EASY-TO-MAKE recipes.
To find out more on the 28 Day Weight Loss Challenge click here.