WOW!!!!! These 7 mums have saved ALMOST $30k between them in 2021 by eating healthily!
These 7 mums have saved ALMOST $30k between them by eating healthily on the 28 Day Weight Loss Challenge!
These seven amazing mums have completely overhauled their lifestyle, lost weight AND they've also managed to SAVE MONEY in 2021.
In fact, they've saved a HUMONGOUS $20,520 between them.
How did they do it? They signed up to The Healthy Mummy's 28 Day Weight Loss Challenge!
Yep, you CAN eat healthily on a budget. Here's how they did it and saved money…
Please note, this story was published on December 2021, so grocery prices might and savings might now differ slightly.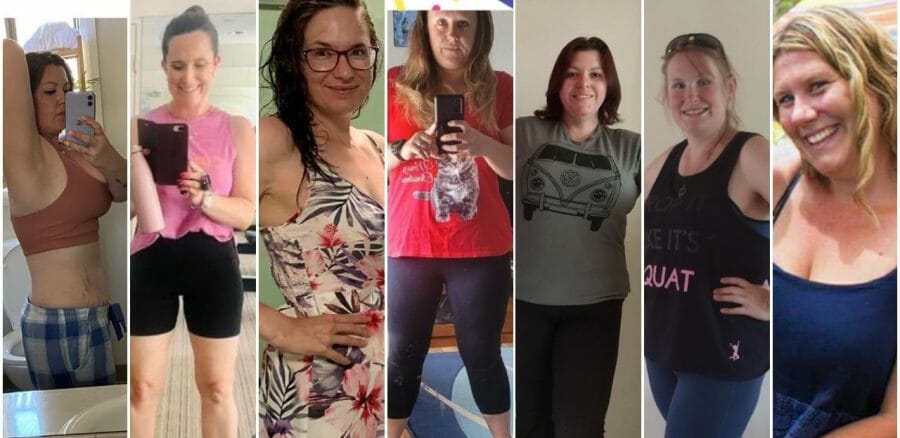 Mums share how much they have saved in 12 months using the Healthy Mummy
Jodie Wells has saved $3,600!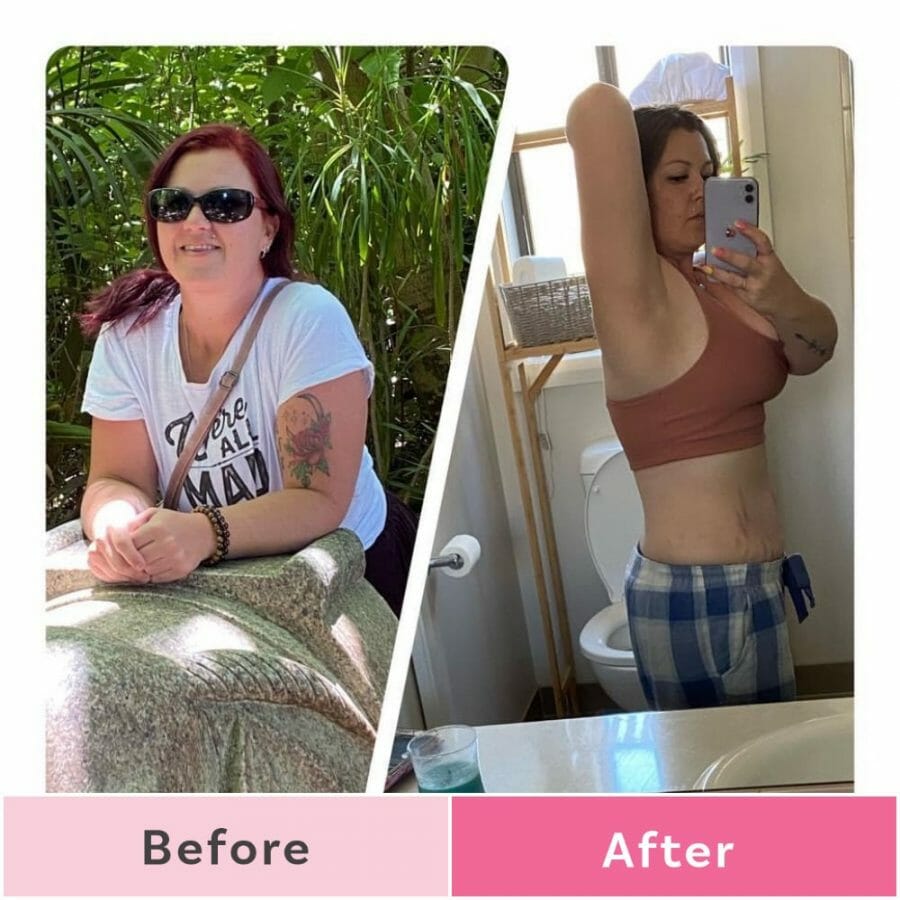 Mum-of-three Jodie began her health journey with The Healthy Mummy in September and has lost 7kg.
Amazingly, she says she's saved a WHOPPING $3,600!
"Before joining The Healthy Mummy, my food shopping bill was through the roof. I used to buy a LOT of school snacks like muesli bars, fruit sticks, chips – the list goes on – all packet stuff," she says.
"I was constantly at the supermarket in between my normal weekly shop as feeding 3 boys and a husband they would always eat.
"Now, I have sliced my shopping bill by half, I'm only doing one big shop either weekly but over the last few months I have only been doing a big food shop every fortnight, apart from topping up on fresh fruit and veg and milk."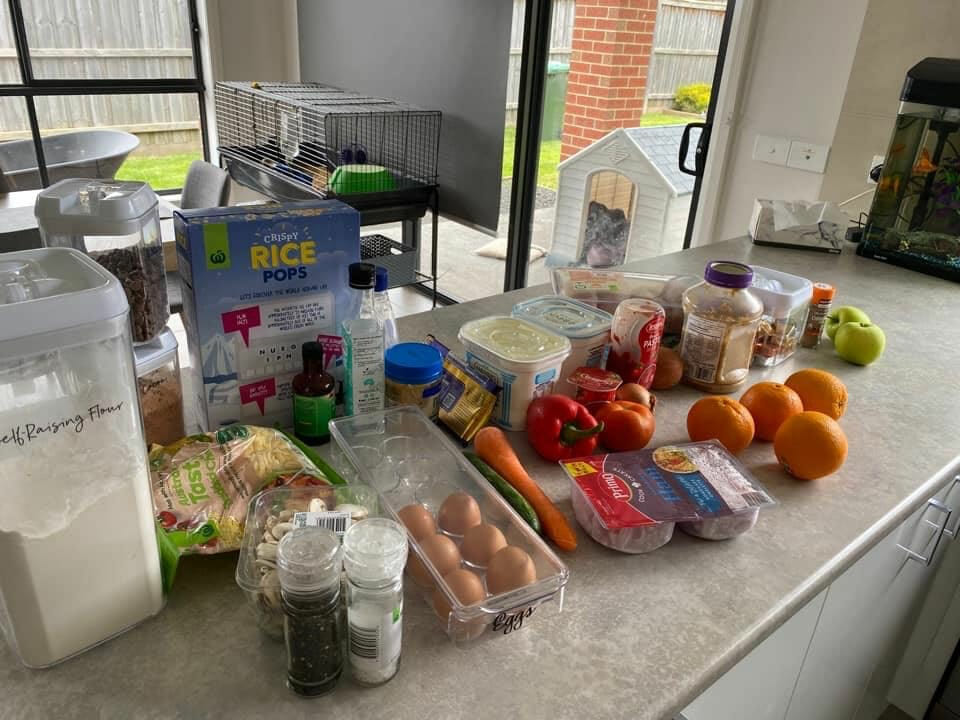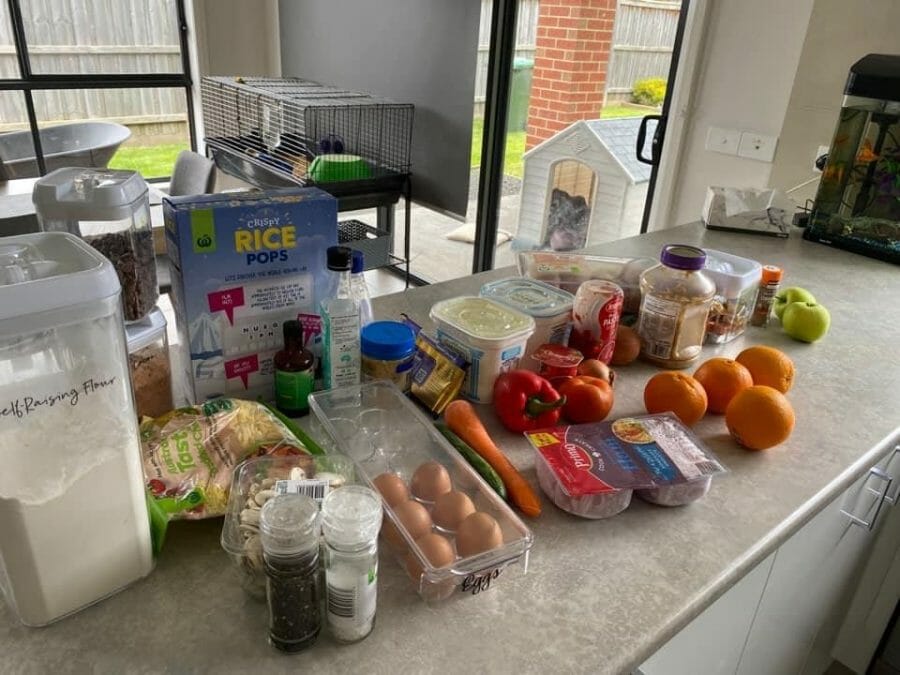 In fact, Jodie says she is doing more meal planning and prepping and then going through her pantry and has a heap of healthy frozen food stocked in the freezer.
"I could not believe how much money I was spending on packeted school snacks alone," she says.
"I'm now making a huge range of snack foods for my family using the Healthy Mummy App and I double a lot of the recipes to stock the freezer, definitely an extra bonus this time of year with Christmas and extra family get togethers. 
"With the extra money I have saved I'm able to treat myself to extra Healthy Mummy products and treat the boys to something extra every now and then.
"How much I would save a month I would say easy around $300-$350 a month."
Hannah Smith has saved $4,800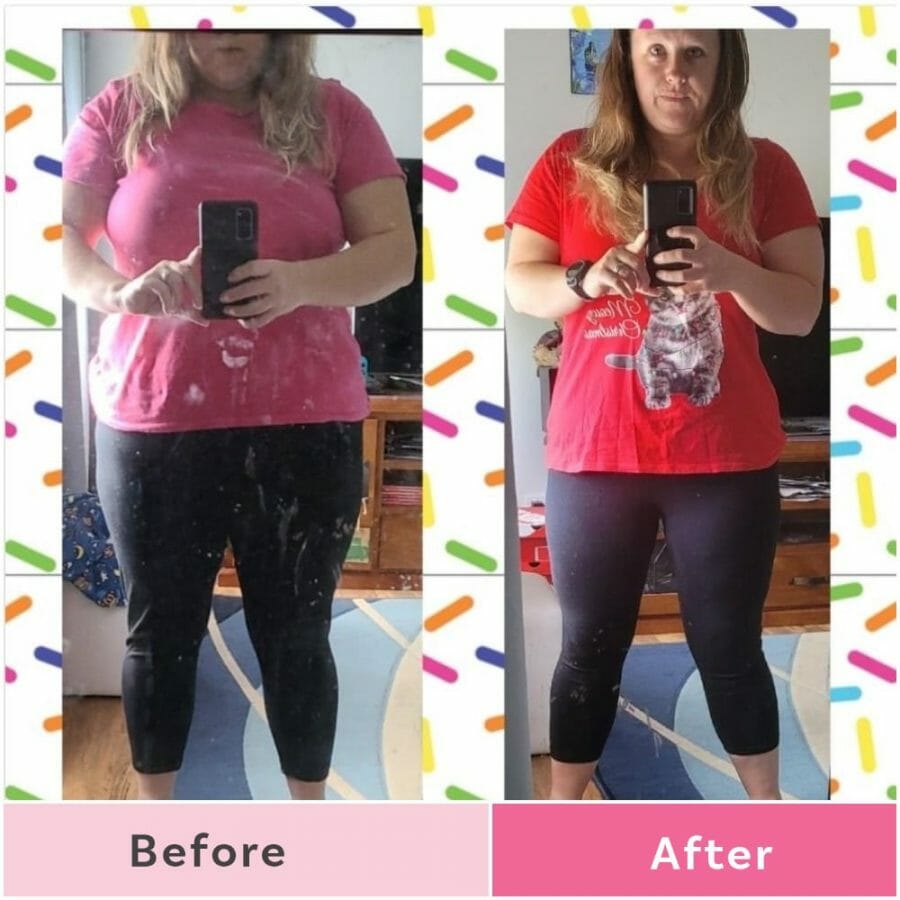 Since joining The Healthy Mummy in August 2021, Hannah has lost over 4.5kg and over 125cm.
"I have saved money on my weekly shops using healthy mummy as a lot of the ingredients can be used between many different recipes," she says.
"I am saving around $100 a week on my weekly shopping bill by using recipes that contain similar ingredients, stocking up when regularly used items are on special. 
"To help save money choose recipes using similar ingredients so you don't have to buy heaps of different items, stock up when on special, research prices online and find where is cheapest to shop. I have converted to shopping at Aldi and this has helped me cut my bill down majorly. 
"I love using simple recipes such as the 2 ingredient panna cotta for desert, One Pot Spaghetti Bolognaise, burgers, Mexican Lasagne, wraps for lunch, bliss balls and truffles for snacks as these use a lot of similar ingredients just for some examples."
Claire Moore has saved $3,120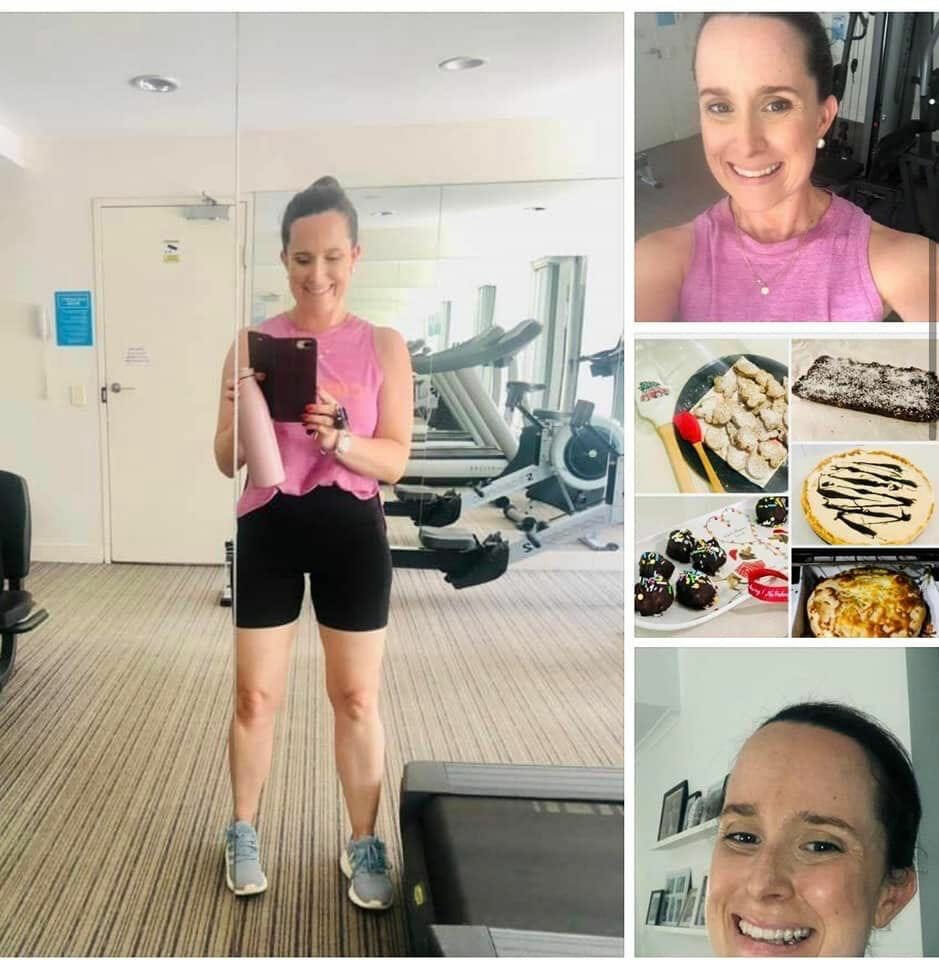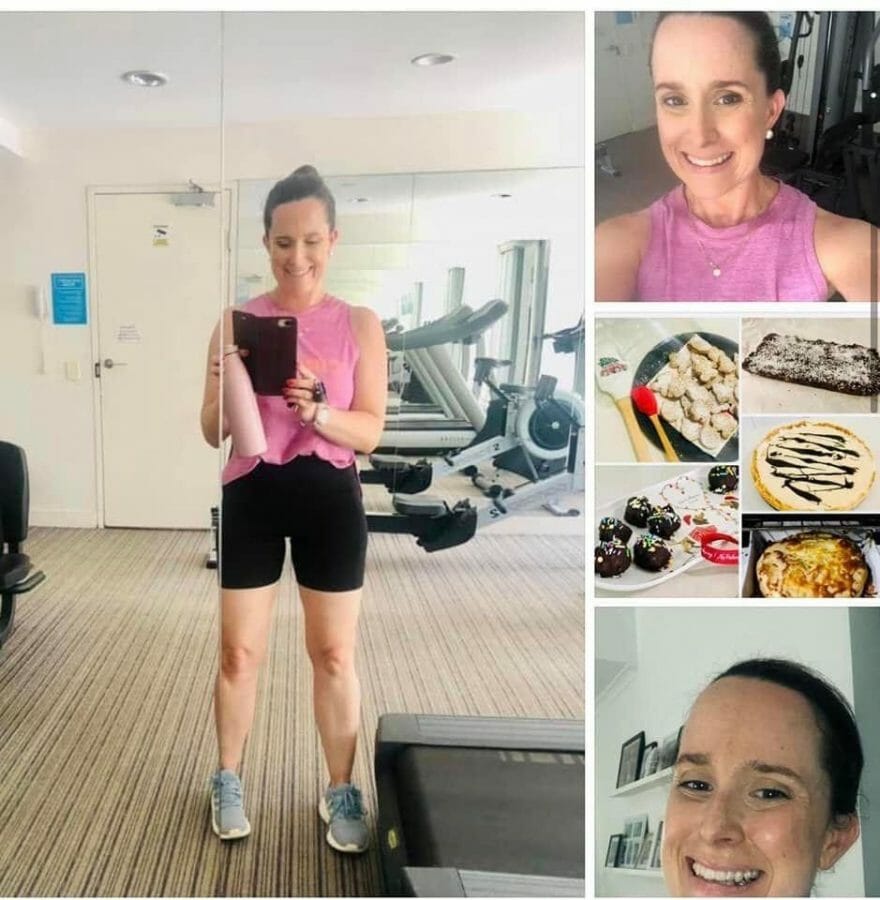 Brisbane-based Claire reveals she has managed to save over $60 a week on her grocery shopping thanks to meal organisation and prep.
"As a working mum and a partner who runs his own business, I knew I needed to make some changes to the way we did grocery shopping," says Claire.
"To stick to our budget we always make double portions for the freezer and repeat family favourite meals such as Cold Noodle Salad, Hidden Veggie Sausage Rolls, Peanut Pie, Bake Tortilla Stack and Weet-Bix slice and Thai Peanut Noodles.
"My other tips would be to check your pantry first, write a shopping list ahead of time and cut up veggies for the week to limit any wastage. 
"I have lost almost 4kg in 12 weeks and My whole family has gained a whole new appreciated for a healthier lifestyle!"
Kirsty Whitehead has saved $2,600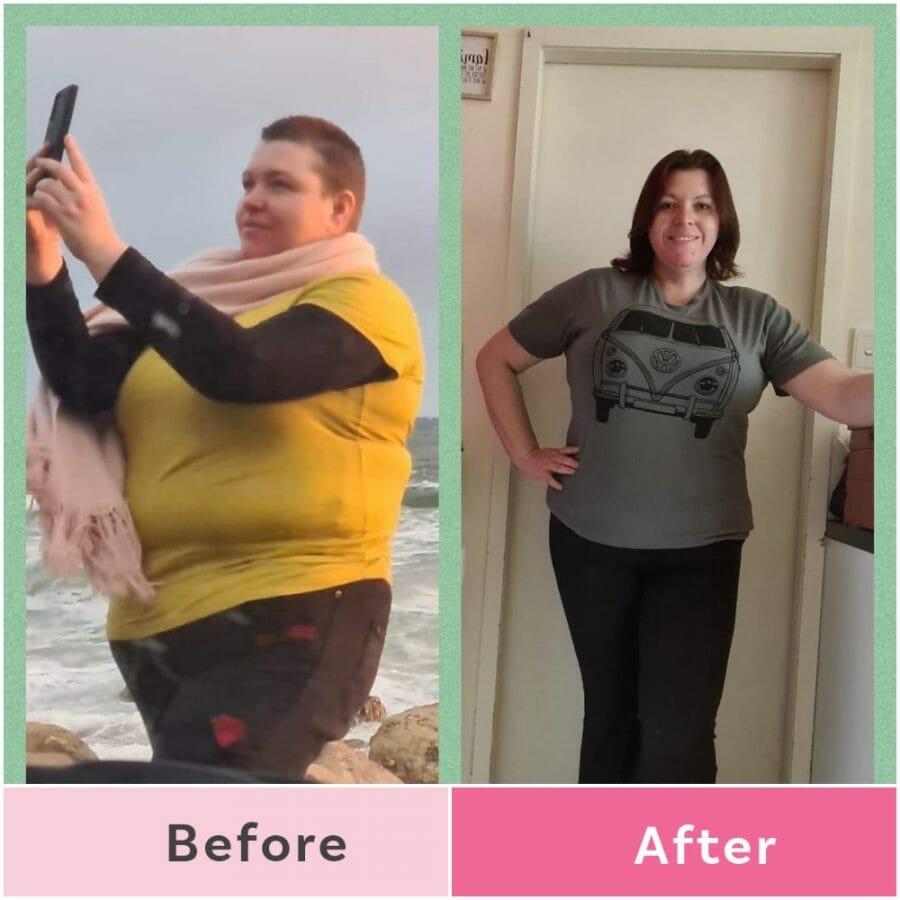 Wow, Kirsty Whitehead has lost 50 kilos in just over 1.5 years by following the 28 Day Weight Loss Challenge.
"I've saved quite a bit of money over the last 12 months since being with Healthy Mummy," she says.
"As a family we would have take-out a minimum once a week. We rarely eat take out anymore, so I decided to set up a direct debit of $50 a week into a savings account.
"My theory being that we wouldn't give it a second thought to spend this weekly on one meal. $50 x 52 weeks in a year is a total of $2600. Which has made Christmas stress free financially!"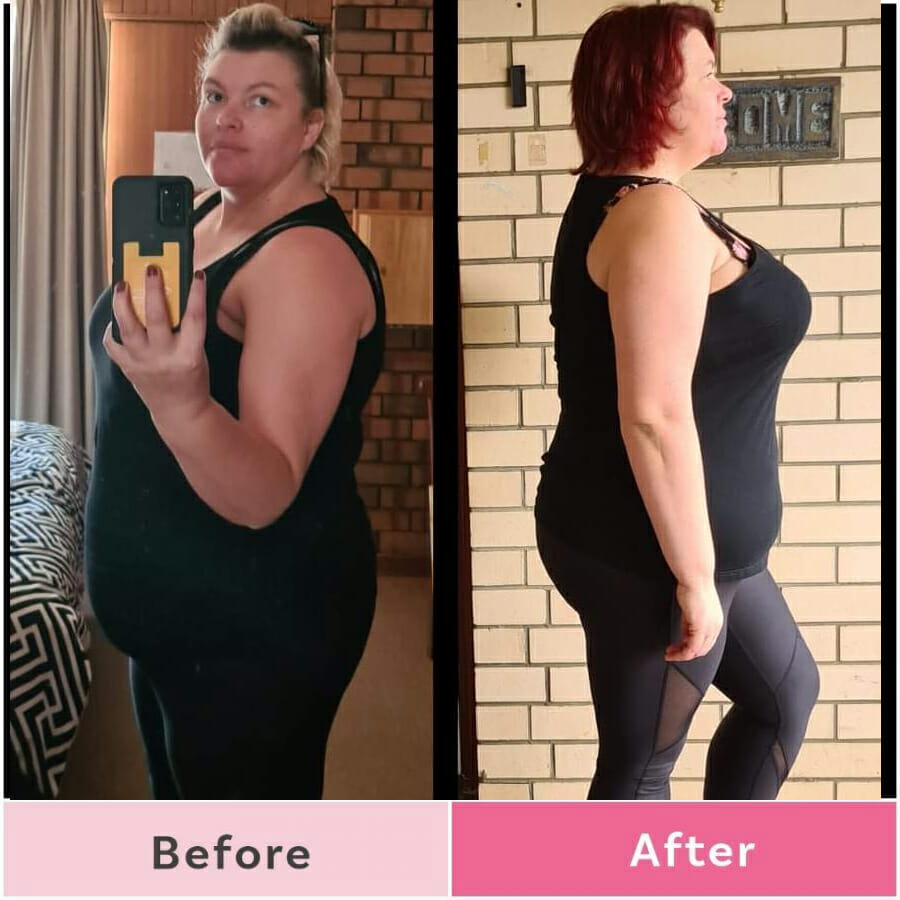 Eating healthily also saves Kirsty and her family on their weekly shopping bill.
"Making the meal plan work around what I already have in the pantry and freezer, this cuts down the shopping list," she says.
"Shopping online is brilliant. It saves the temptation of popping extra things in the trolley. I bake my cherubs school snacks as this too saves us financially. Whilst initially it looks like it costs the same as processed snacks, the truth is it baking makes more servings, saving us money in the long run. 
"Buying seasonal is a must, as is substituting ingredients in recipes that you already have.
"I never pay full price. Then when I see almond milk half price I stock up. This saves money on my smoothies also."
Gemma Corey has saved $7,000.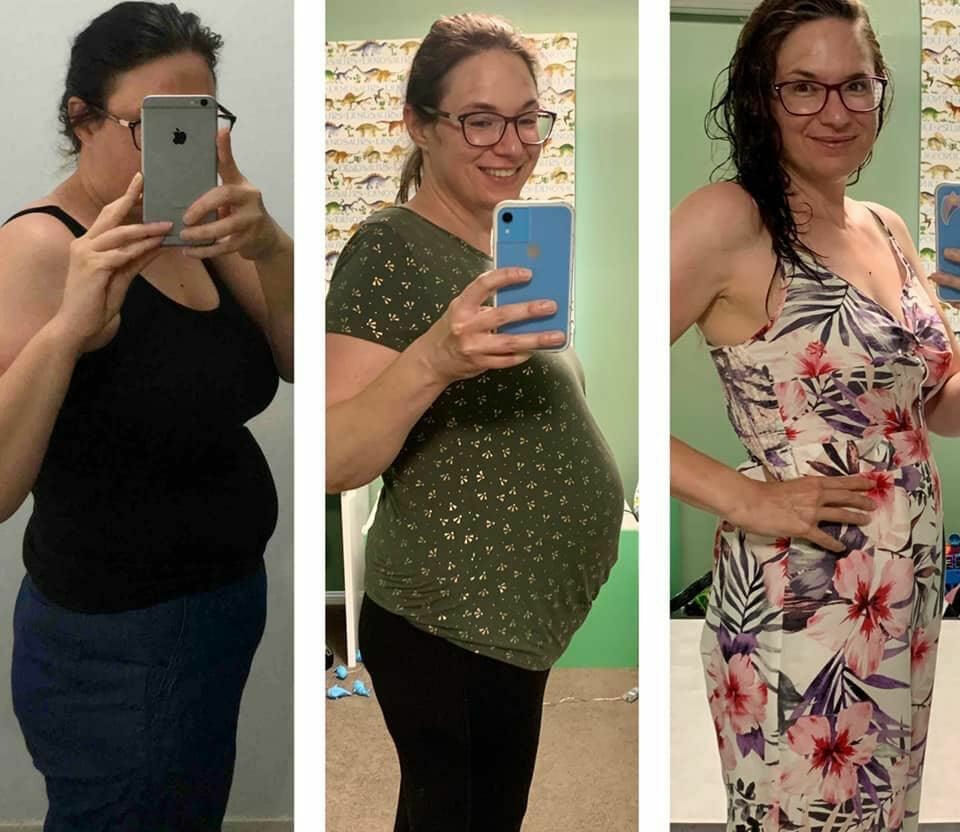 Gemma has now lost a total of 25kg. It took 2 years but she had a Healthy Mummy pregnancy as well.
"I have definitely saved money being a Healthy Mummy. In 12 months. I estimate we have saved over $7,000," she says.
"We saved $100 per week by reducing our takeaway from three times per week to one and by giving up takeaway coffees.
"We have saved $20 per week by giving up my gym membership – I use the app workouts in my home.
"At least $20 per week by reducing my food wastage. I used to buy every single ingredient required for a recipe and have heaps of leftover fruits and veggies that would end up in the bin."
Gemma's top tips for saving money: 
Set a realistic budget for takeaways and groceries. We are not going to give up takeaway for good, so it makes sense to include it!
Buy your expensive items first – formula, nappies and meats. This way you are not surprised at the end of the week when you need that last $30 for nappies.
Get to know your Healthy Mummy long life staples (pitted dates, dark chocolate and nut butters). This way you can stock up when they are half price!
Shantelle Brumfield has saved $5000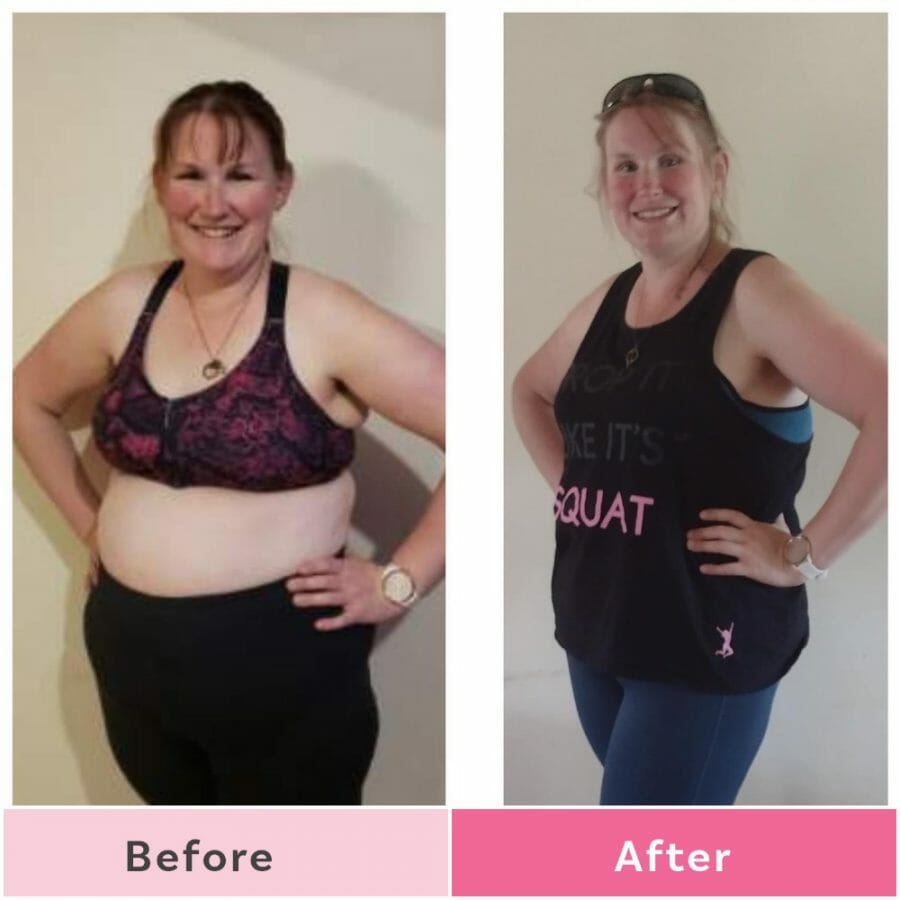 Shantelle has lost 25kgs since May after becoming a member on the 28 Day Weight Loss Challenge.
"I have cut our grocery bill by $200 a fortnight a HUGE $5,000 a year which is fantastic considering I buy nappies and formula in that as well," she says.
"The biggest changes have been in portion sizes instead of a family of 7 eating a whole kg of mince in one meal we can now get 12 to 14 portions out of it.
"I follow the budget friendly recipes and plan using in season fruits and vegetables.  I also am constantly baking snacks and so forth which keep kids fuller for longer instead of buying so many snack packets or sugary bars."
Shantelle's number ONE top tip for saving money:
Buy in season. Buy when reduced or on sale and freeze for another day, don't always buy fresh fruit and veg sometimes frozen is cheaper.
Utilise the healthy mummy meal plan to work out what you are eating for the week
Give online shopping a try click and collect or delivery. It's such a time saver and you won't end up being tempted to buy things you don't really need.
Cook recipes in bulk batches of 2 or even 3 and freeze them!
Natalie Carling has saved $2,400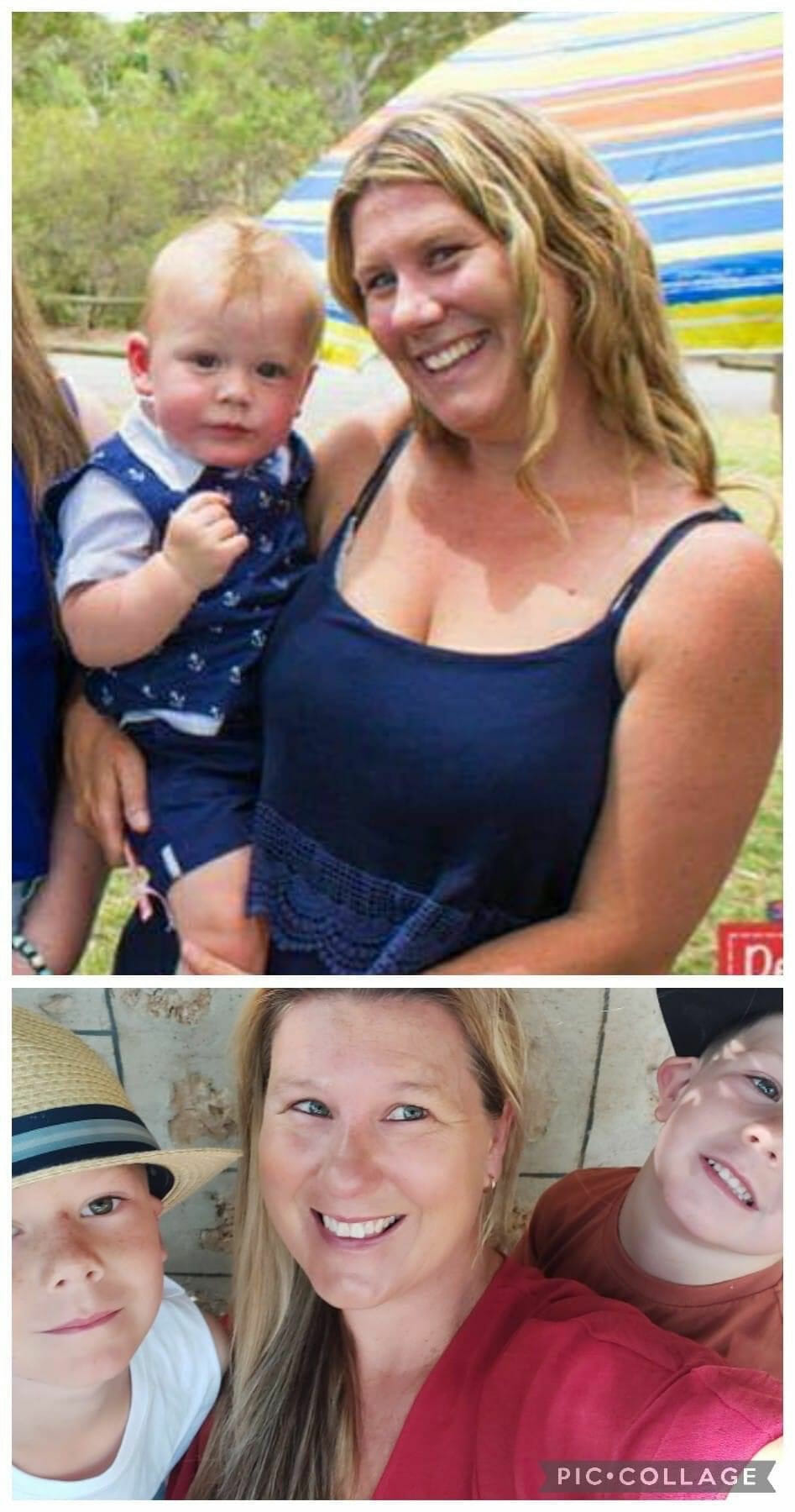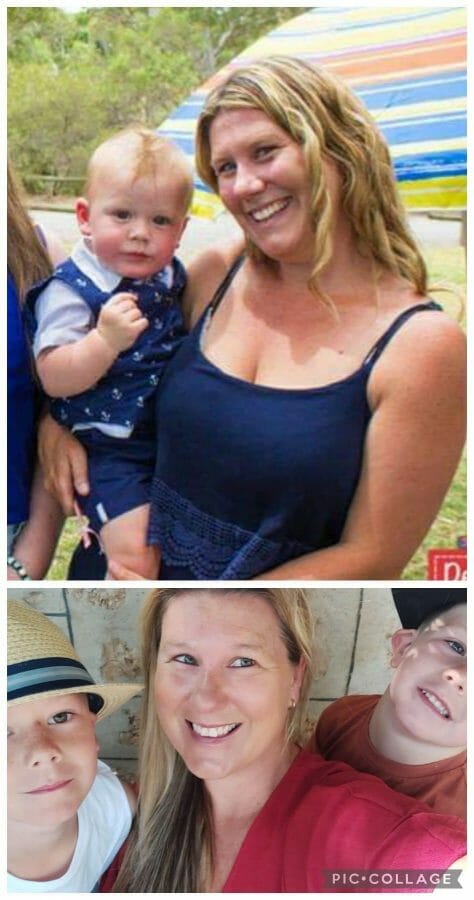 Natalie has lost over 17kg and 40cm!
"I have saved so much money, around $200 a month by using more fresh vegetables and fruit, meal prepping and by doing a bulk shop at the start of a Challenge," she says.
"I go to the markets once a fortnight to stock up on my eggs, fruit and veg etc. I also save by eating less junk.
"I always make a double batch in whatever I make."
The Big Budget Survey!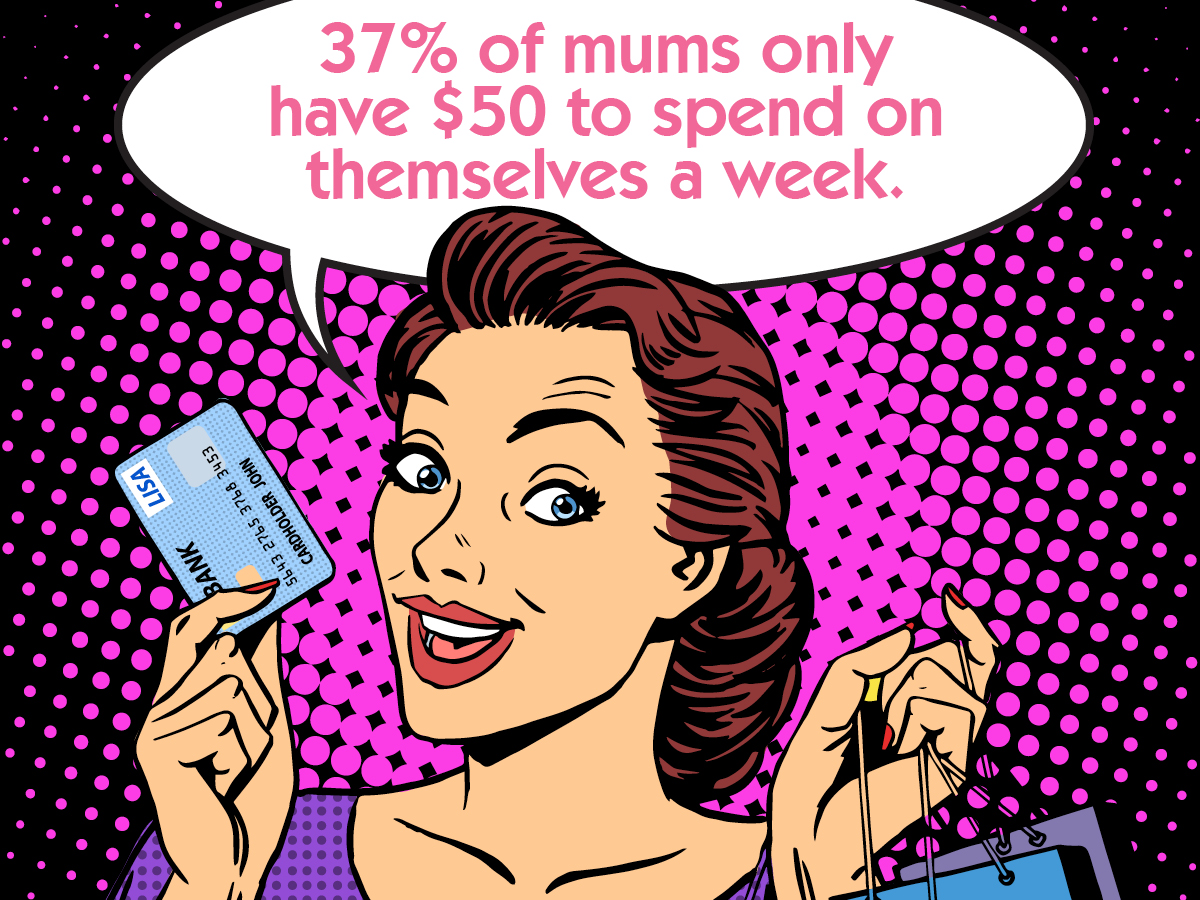 We surveyed nearly 4,000 mums and this is what they told us about their spending habits. Click here to find out the results.
Download our guide on 37 ways to busting belly fat on a budget.