Feel like you've got no money left once you've paid for your family shop? Well, it turns out most other mums are in the same boat as you!
37 Per Cent Of Mums Only Have $50 To Spend On Themselves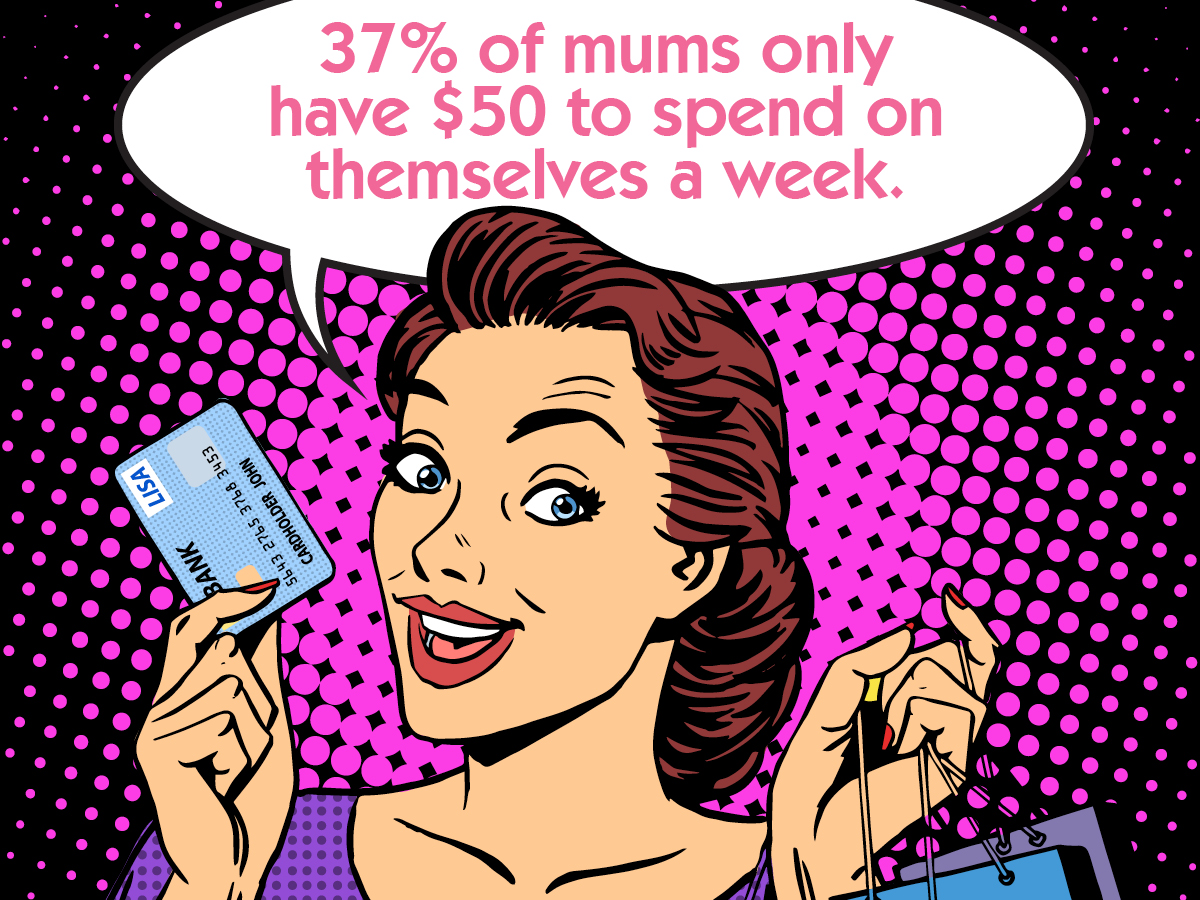 The Healthy Mummy surveyed 3,947 mums on their weekly budget and spending and found that 37 per cent of mums only have $50 to spend on themselves a week.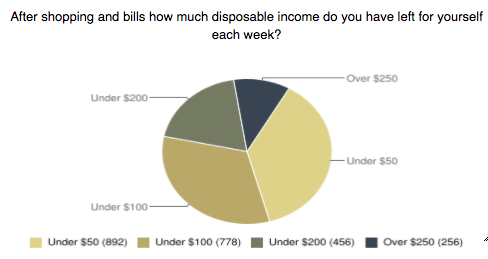 What's more, 39 per cent revealed they only manage to save $100 a month, 28 per cent put away $100-$200 and only two per cent have $1,000 in their bank savings at the end of every month.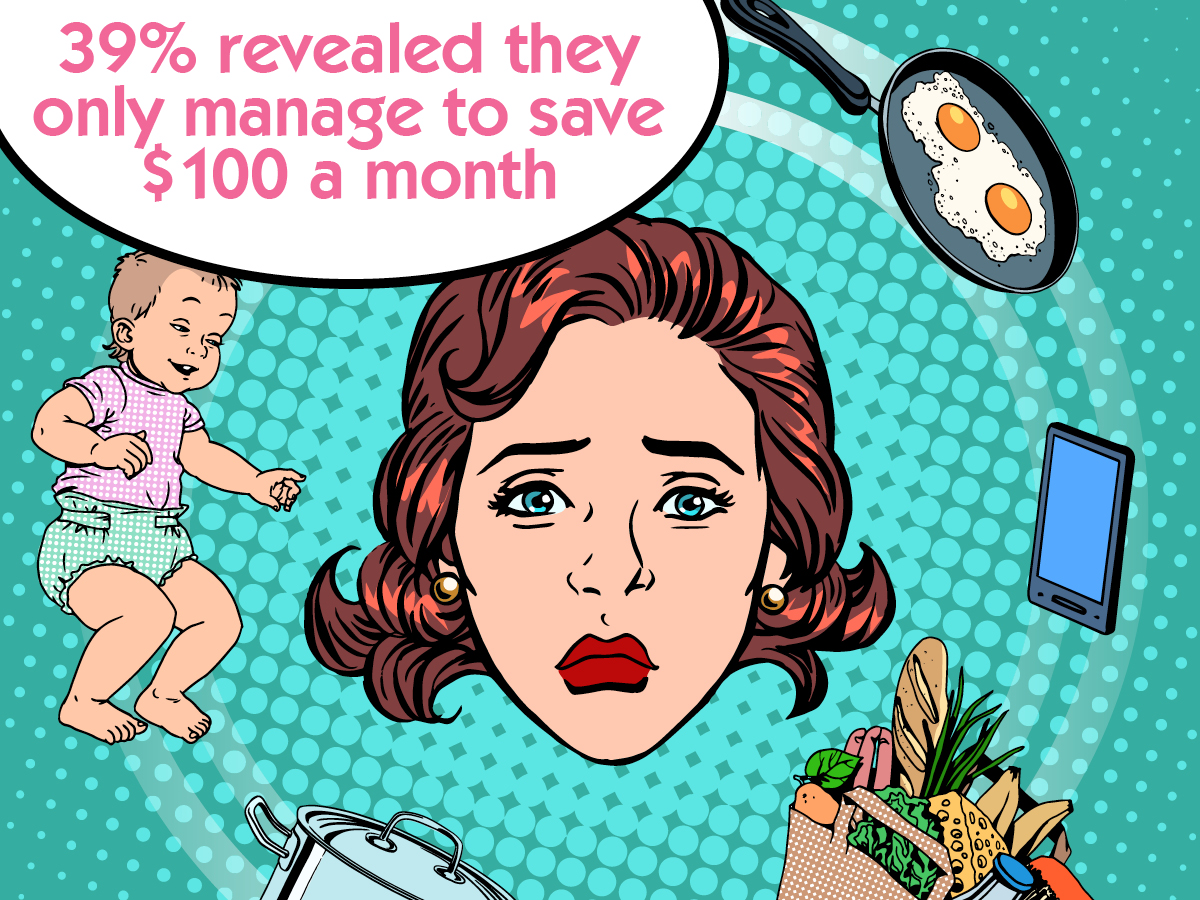 Many of the mums surveyed (20 per cent), revealed their average household salary brings in around $60,000 -$80,000 per year. 18 per cent brought in $40,000 and 19 per cent received $40,000 to $60,000.


So, Where Is The Money Going?
According to financial advisor Ash Maculiffe from Little Earners, there are many reasons why mums have less expendable cash each week.
"Day care and raising kids is expensive so that eats into any disposable income that parents have," Ash says.
"When you're feeling time-poor and tired, you tend to inadvertently over-pay for convenience. An example is the pre bagged lettuce at the supermarket, instead of cutting it up.
"And most of the mums that I have as clients, and as friends, will spend their last dollar on their kids before they will spend it on themselves."
The Majority Of Our Mums Spend Under $300 On Childcare A Week: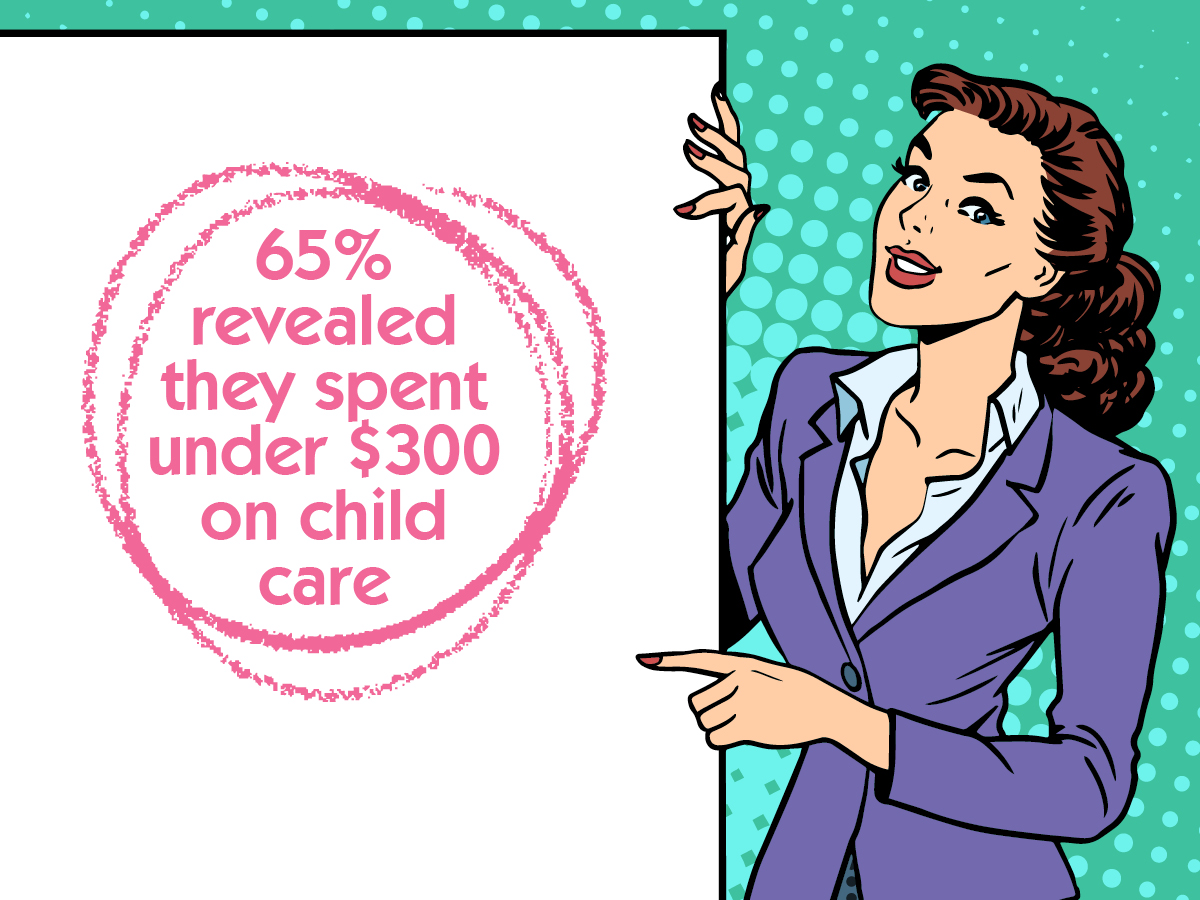 65 per cent revealed they spent under $300 on child care, with 24 per cent forking out between $500-$700, with only four per cent are spending over $1,000 a week.
Under $300 – 65 per cent
Between $500 – $700 – 24 per cent
Between $750 – $1,000 – six per cent
Over $1,000 – four per cent
Other Factors:
Over Half Of Mums Don't Put Money On  Their Credit Cards
Over half of mums' surveyed (57 per cent) said they didn't put things on their credit card, while 27 per cent said they sometimes did while 14 per cent say they regularly put things on their plastic.
Most Families Eat Take Away Once A Week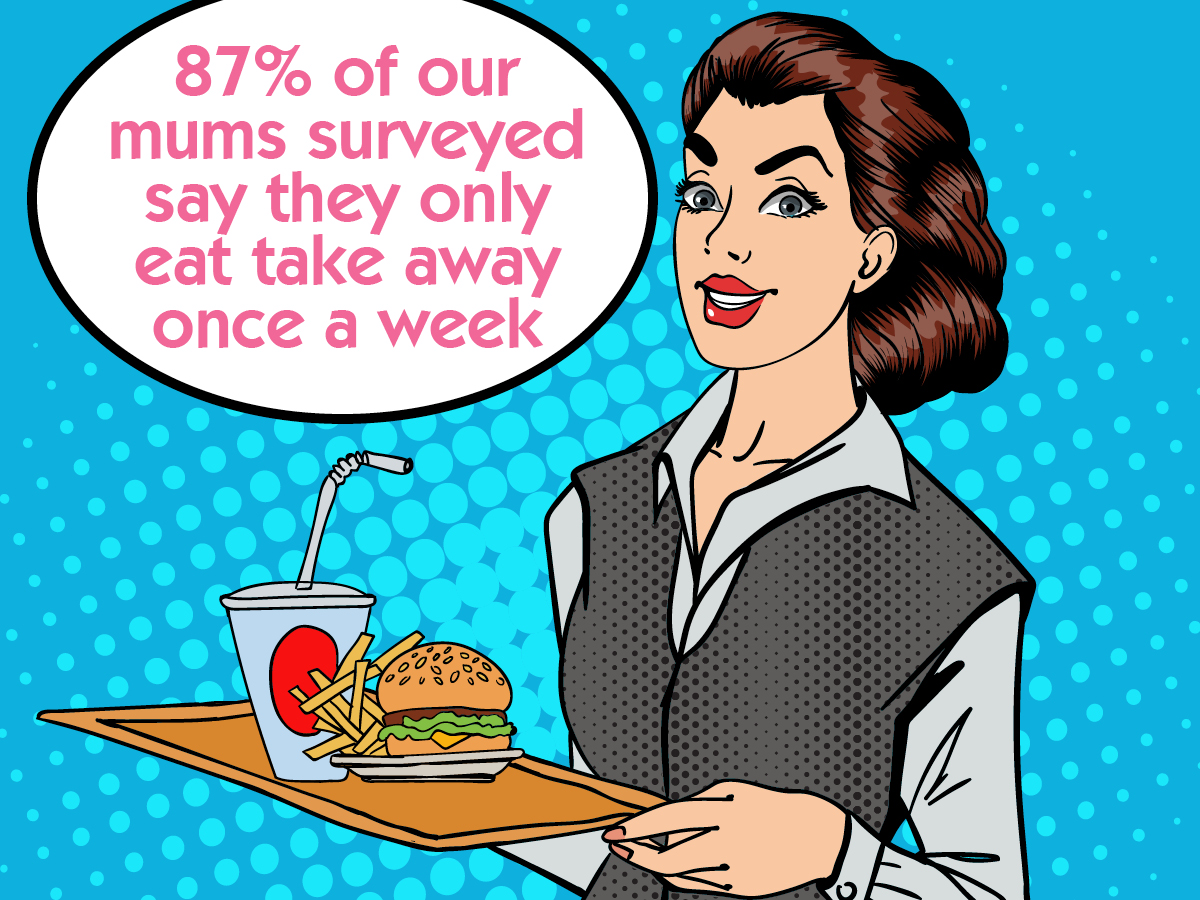 Meanwhile, 87 per cent of our mums surveyed say they only eat take away once a week, while 10 per cent do twice a week and 2 per cent have it more than three times a week. 49 per cent of women surveyed revealed they never bought food online, while 24 per cent admitted to have never trying it and 26 per cent bought all their shopping online.
Working situation of mums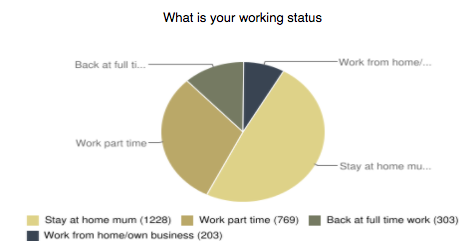 70 per cent of women surveyed were stay at home mums, 17 per cent are back to work full time mums and 11 per cent work from home, and the average household salary of the majority women surveyed was around $60,000-$80,000.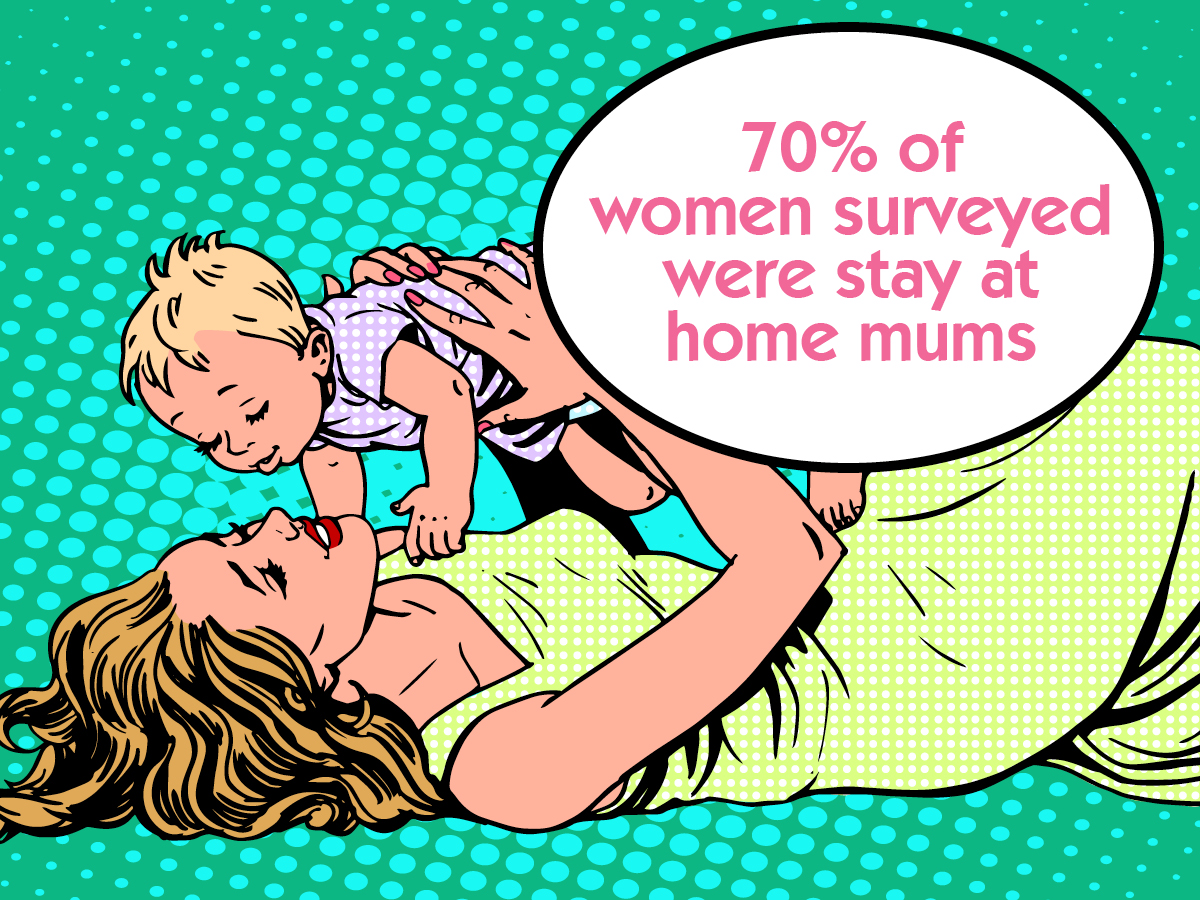 Average household salary of mums surveyed: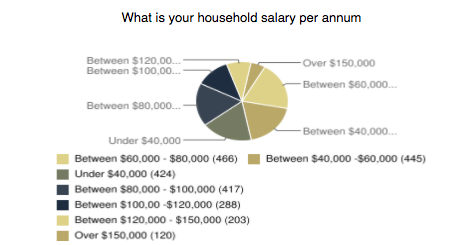 Under $40,000 – 18 per cent
$40,000-$60,000 – 19 per cent
$60,000-$80,000 – 20 per cent
$80,000-$100,000 – 18 per cent
$100,000-$120,000 – 12 per cent
$120,000-$150,000 – 8 per cent
Over $150,000  – 5 per cent
The Cost Of Feeding Your Family Per Week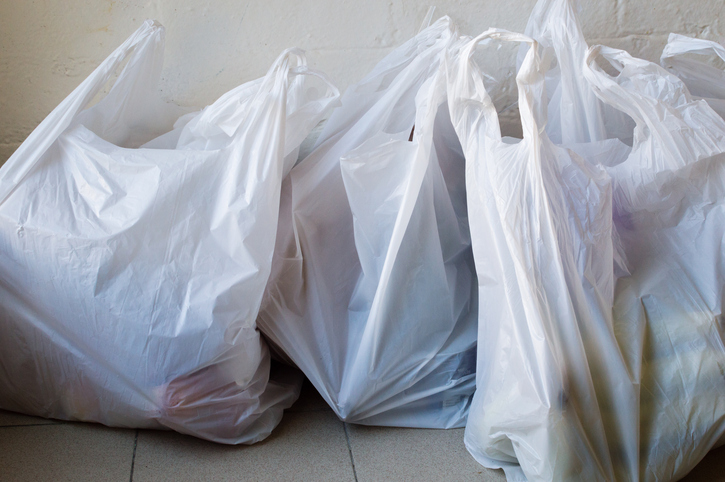 31 per cent spent around $150-$200 on food shopping for the family each week, and 50 per cent only went shopping once a week.
And 87 per cent of our mums surveyed say they only eat take away once a week, while 10 per cent do twice a week and 2 per cent have it more than three times a week.
What Our Mum's Spend On Food Per Week:
Under $100 – 6 per cent
$100-$150 – 34 per cent
$150-$200 – 31 per cent
$200-$250 – 16 per cent
$250-$300 – 7 per cent
$300-$350 – 2 per cent
Over $350 – 1 per cent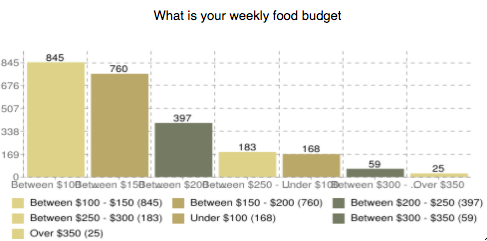 How Often Our Mums Go Food Shopping:
Once a week: 50 per cent
Twice a week: 19 per cent
Fortnightly: 17 per cent
Three times a week: 8 per cent
Four times a week: 2 per cent
Five times a week: 1 per cent
Every day: 1 per cent
"Mums tend to focus on their children before themselves," Principal Advisor or Plenitude Wealth tells The Healthy Mummy.
"I tell my clients to open up a separate savings account that doesn't cost any money to open and name it 'my guilt free money' and put in whenever they can. Cash flow and finance tends to be more of a psychological game than anything else.
"Mums need to understand that they also need to take care of themselves along with everyone else in the house."
Money Also Seems To Get In The Way Of Exercise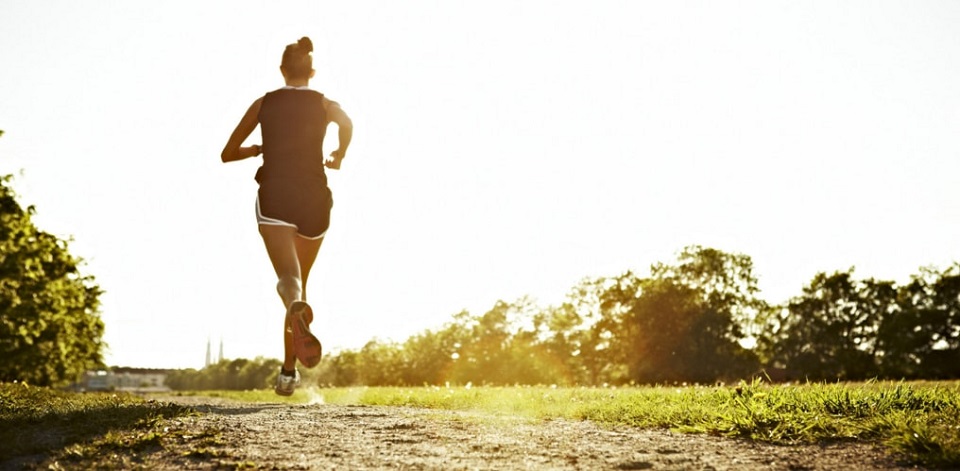 We found there's a link between budget and motivation, as 75 per cent of mums surveyed don't have gym membership and 24 per cent do. And many of the women (26 per cent) blamed having no money as the major obstacle in having the ideal body that they wanted.
Major obstacles in having an ideal body they want:
Lack of motivation – 35 per cent
No time – 29 per cent
No money – 26 per cent
No support – nine per cent
Here are ten money saving tips everyone needs to know about.
The 28 Day Challenge Membership
The good news is you don't need to sign up to a gym to lose weight. Our challenge is affordable, realistic and easy to follow and made for busy mums.
Think of the challenge as the best value personal trainer, dietician, meal planner, chef and motivational coach that you have access to every day.
Look at the amazing results our mums have achieved on the 28 day weight loss challenge.
Renee Harrison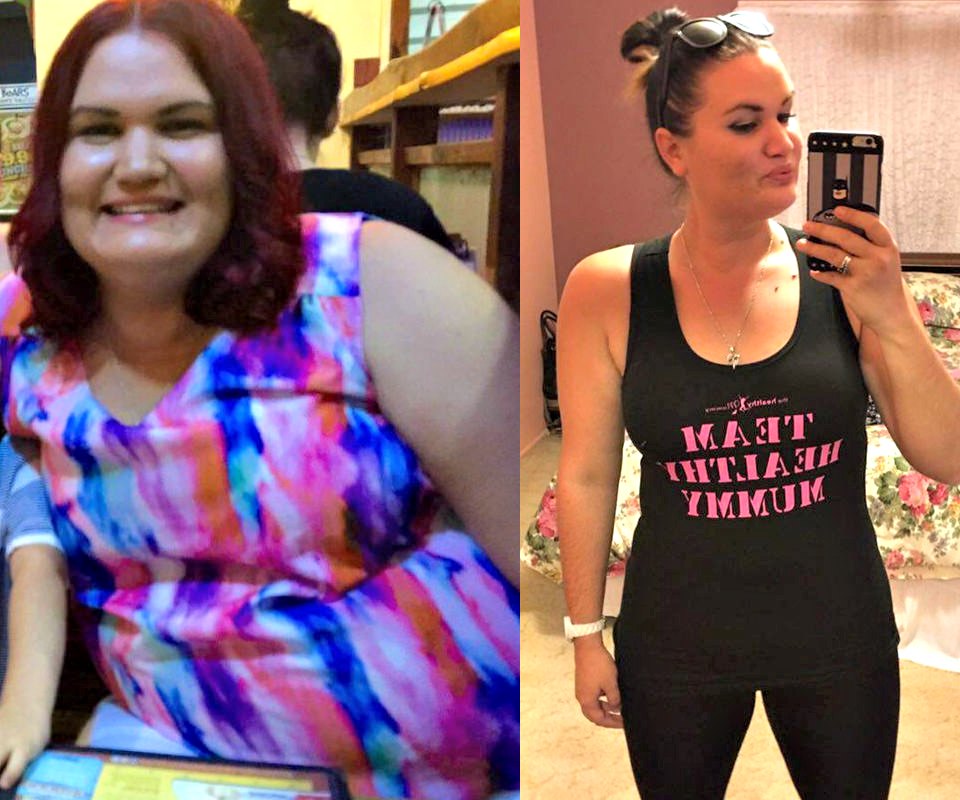 Mum Renee, from Central Queensland, has overcome depression and anxiety stemming from an abusive relationship and transformed her body losing 41kgs* (from 115kgs to 74kgs) with The Healthy Mummy Smoothies, free snack recipes and portion controlled high protein meals.
She says: "previously I lived day by day, but now I embrace life as it were my last day on the earth!".
Elle Temple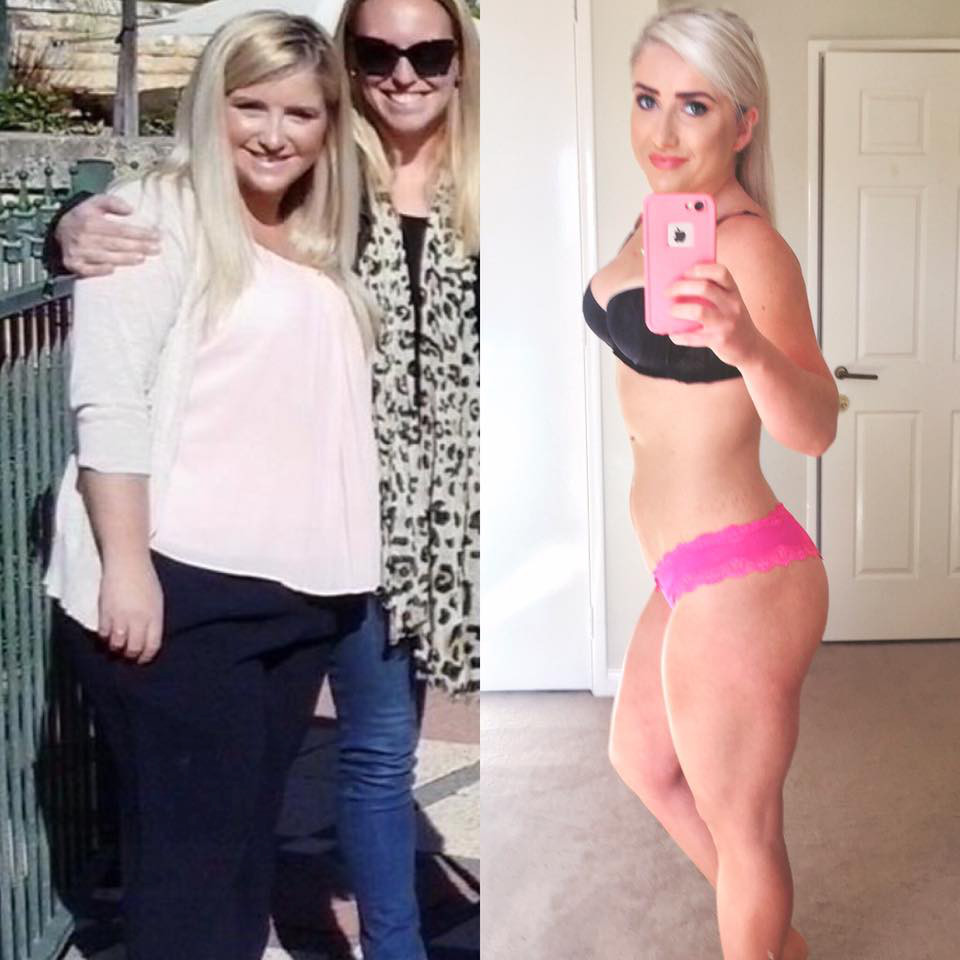 Smashing her weight loss goal of 25kgs* (from 83.6kg to 58.6kg) with The Healthy Mummy 28 day weight loss program, Elle now focuses on toning up.  Elle says:
"today I am thankful that I am no longer afraid of having photos taken of me. I love that I have photos to look back on and am proud of how far I have come. From being 'obese' and having no energy to tackle my day, to being a healthy weight and being able to spring around with my crazy toddler".
Join the 28 Day Weight Loss Challenge here.
Can you lose weight on a BUDGET? YES you can! Our March 28 day weight loss budget challenge starts on MONDAY.