Mums! We urge you to wear your swimsuits with confidence! Here are 7 reasons why!
Don't miss these 7 reasons why mums are urging other mums to be body confident and in wearing swimsuits. Plus personal stories from mums just like you.
The Healthy Mummy encourage mums of all shapes and sizes to step out of  their comfort zone and wear their swimsuits with confidence this Summer.
And we've got  7 VERY GOOD reasons why.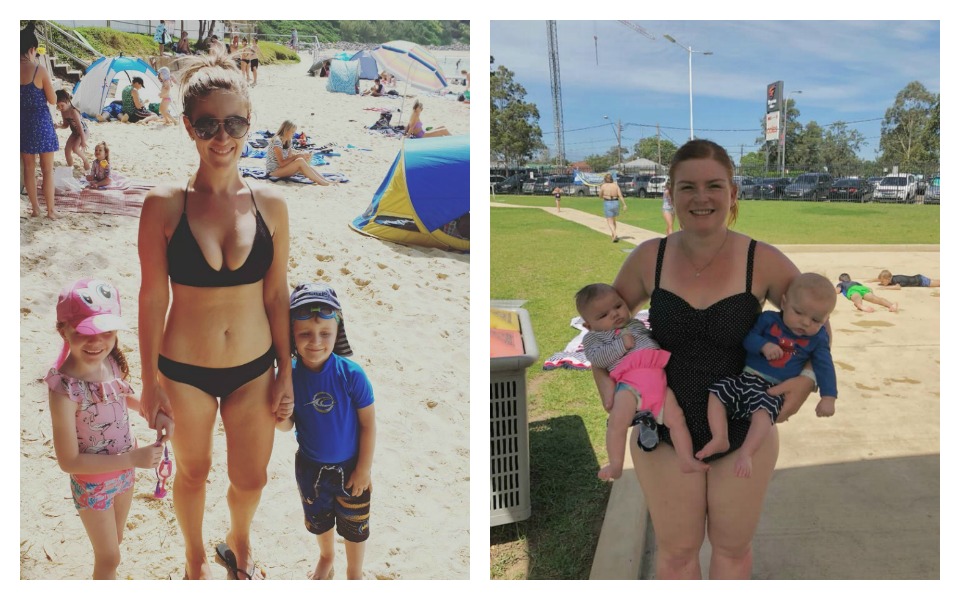 As women we are often our own worst critics.  "Does my butt look big in this? Can you see my cellulite? Do my arms jiggle? This dress or that one? You get the picture…
So when it comes to Summer and the prospect of what to wear on the beach, it is no surprise that we often break out in a cold sweat.
At The Healthy Mummy we believe strong and healthy is the new sexy.  This is why we provide nutritious meals plans, supplements, exercise programs and a vast support network to help mums live their best and healthiest life! You can find out more about the Healthy Mummy program here.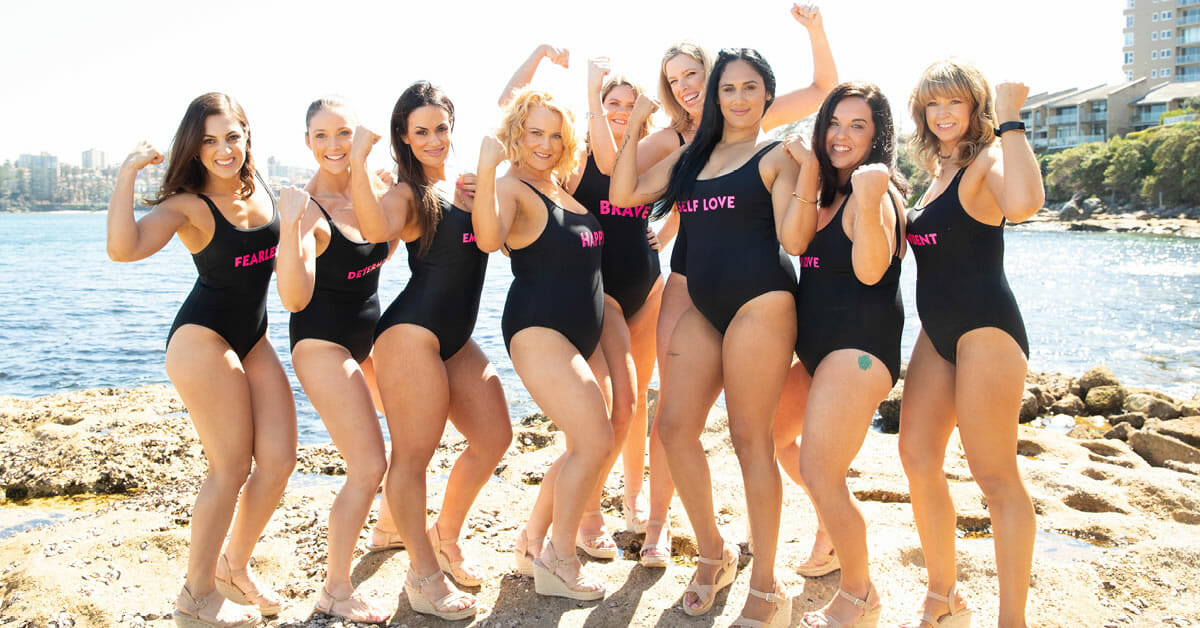 No matter what your shape and size and where you are on your journey to better health, we encourage you to embrace your perfectly imperfect body and wear your swimsuit with confidence. Here are 7 reasons why!
7 reasons why you should wear your swimsuit with confidence
Our children are not judging us. They are never going to remember their mum for her wobbly bits, but they will remember how their mum laughed and played with them all day long in the sand.
No one else at the beach is looking at us. They are too focused on their own appearance and what is happening on their phone.
We are never going to be as young as we are today. Don't wait until you are 150 to realise what you have now. How many times have we looked back and thought "I wish I was as BIG as I thought I was 10 years ago!".
Our children are never going to be as young as they are today. Make every moment, every year count – there are only so many years they will want to splash around on the waters edge us.
The most attractive beauty is that one that comes from within. Be the mum who radiates beauty and confidence from within!
You can change society's norms. We are all human and we are all imperfect. Beauty comes in all forms. The more we embrace our imperfect bodies the more accepting our society will be. Read how US retailer Lane Bryant promotes real women with stretch marks in new campaign. Ever heard of Ashley Graham or Winnie Harlow? Yes-sur-ree! These are women changing society norms.
You are way more beautiful than you think. Just ask everyone around you who matters most!
Be brave, be body confident! Wear that swimsuit with pride.
Want more proof? Just ask our Healthy Mummy mums!
Stacey Webb says "Today was a great day"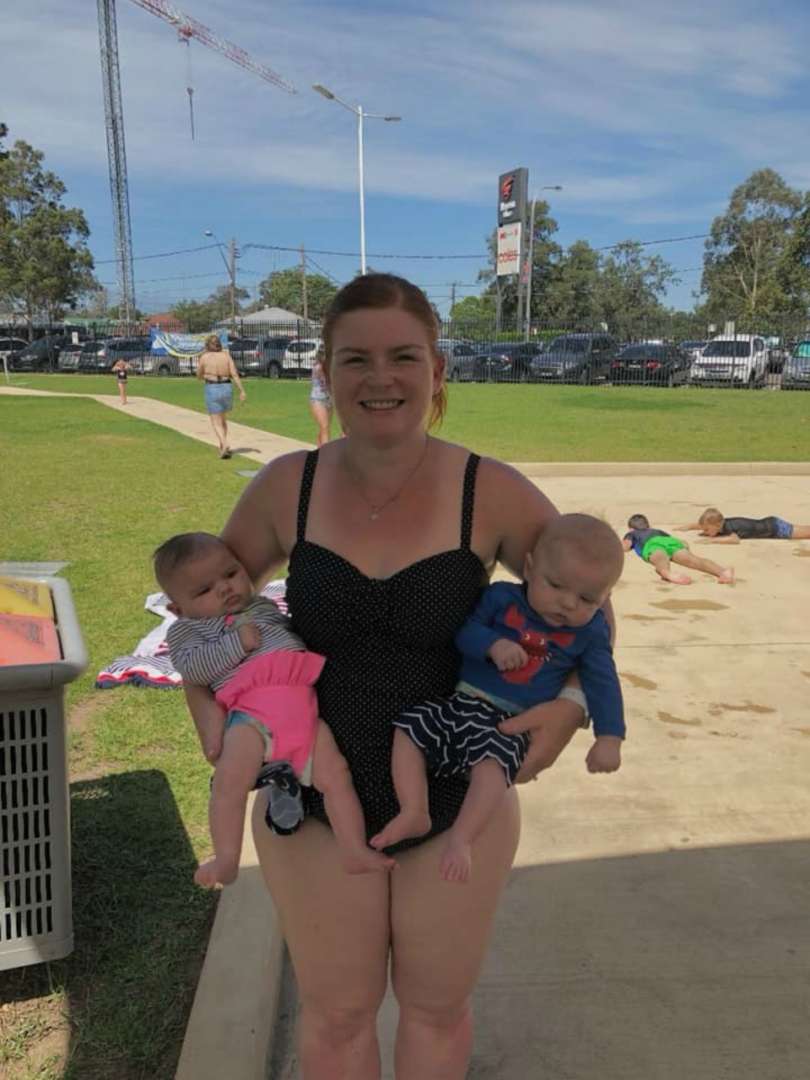 Healthy Mummy 28 Day Weight Loss Challenge member and mum of four, Stacey Webb says
"Today my husband and I took our 4 children (6 years, 4 years and 3 month old twins) to the pools for the twins first water experience (other than a bath).
Today Instead of 'minding the bags' I got involved. I went swimming with my kids and also held my twins in the water and interacted with them.
Today I wore swimwear out loud and proud instead of wearing a top and shorts over it.
Today I walked my children to the bathroom when they needed to use it and did not wear a towel to cover myself.
Today my two older children laughed and had smiles on their faces because I was playing with them in the water not just daddy while Mum watches.
Thank you Healthy Mummy! Best thing I ever did was be a Challenge member".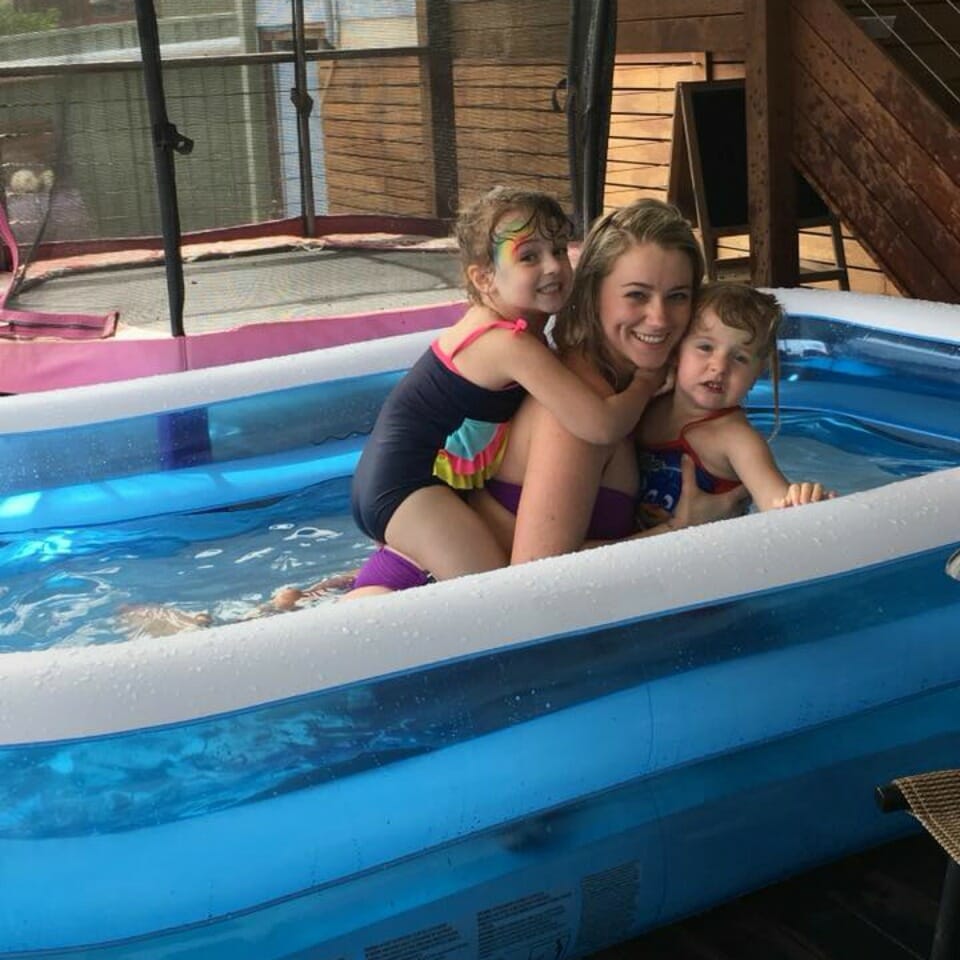 Kaitie Purssell says "my kids want to see me having fun with them"
Healthy Mummy 28 Day Weight Loss Challenge member Kaitie kept it real by posting a video on the Healthy Mummy private support group which resonated with all of us.
In it, she says "Nobody is judging you as much as you are judging yourself.
Get comfortable about getting out of your comfort zone!"
Alongside a photo of her playing in a blow-up pool with her children she says "this why I want to set the best example possible for my girls."
Lozzie Jones says "This is why I do The Healthy Mummy"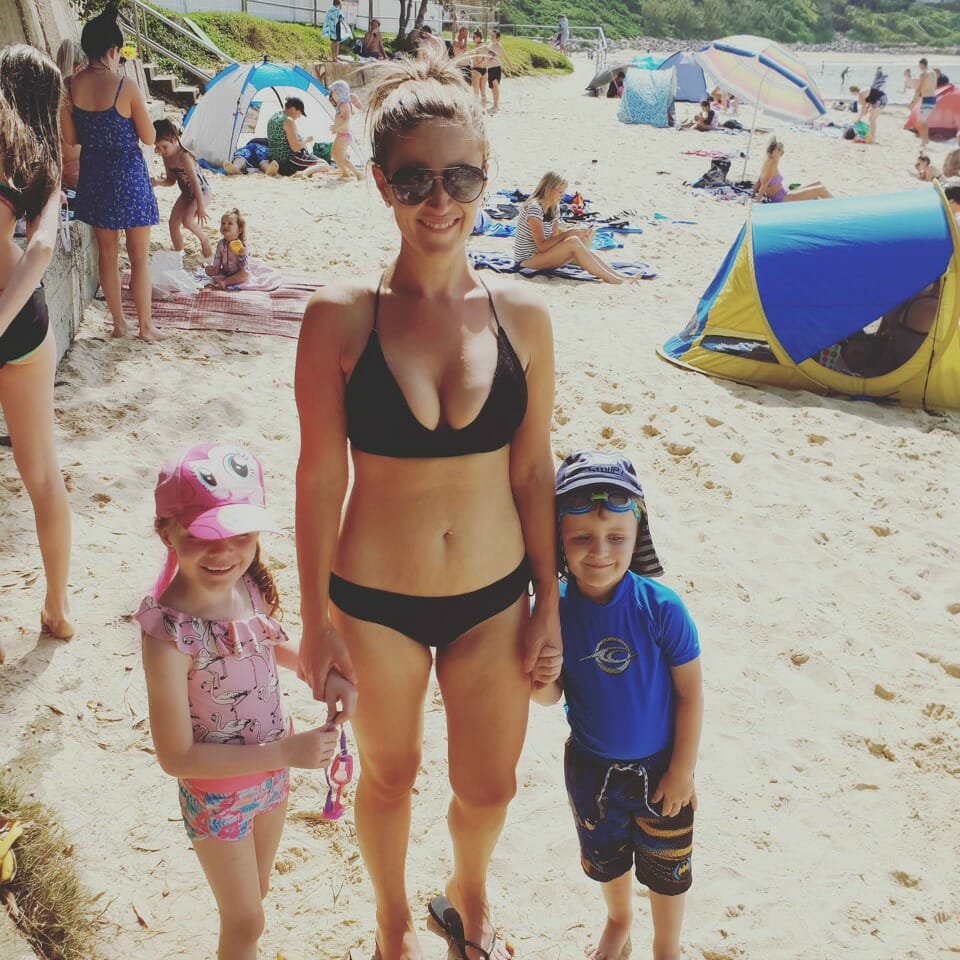 Looking body confident and beautiful in her two-piece mum of two Lozzie says "This is why I do The Healthy Mummy program..chucking on a bikini and heading to the beach with the kids."
Victoria Sutton says "I had a blast"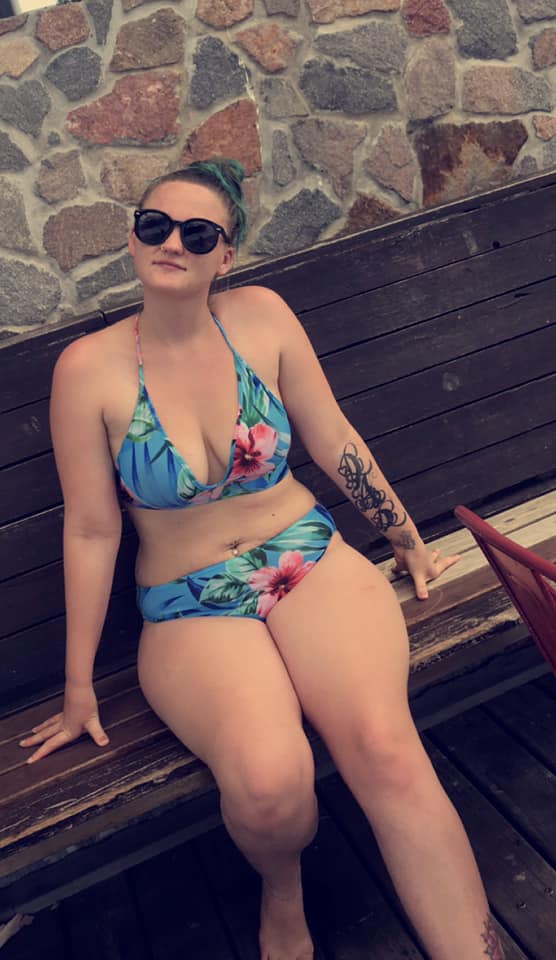 Another happy Healthy Mummy mum, Victoria says "This was me today!! Took the kids down to the water pools on the foreshore and for the first time in a long time I was comfortable in a two piece and had a blast."
Steph Langcake says "

Way out my comfort zone…but a family weekend away and I'm loving it!"
Sporting a gorgeous bikini and a smile to match Steph says "Way out my comfort zone…but a family weekend away and I'm loving it!"
Wow ladies! You all look amazing and your confidence shines through. Thank you for sharing your latest swimsuit photos with us.
Want help maintaining a healthy and balanced eating routine?
The 28 Day Weight Loss Challenge has been designed to help busy mums create a healthy lifestyle.
Nutritionist-approved healthy meal plans give you alternatives to 'sometimes foods', customising tools to suit your taste, budget and family needs PLUS at home exercise workouts!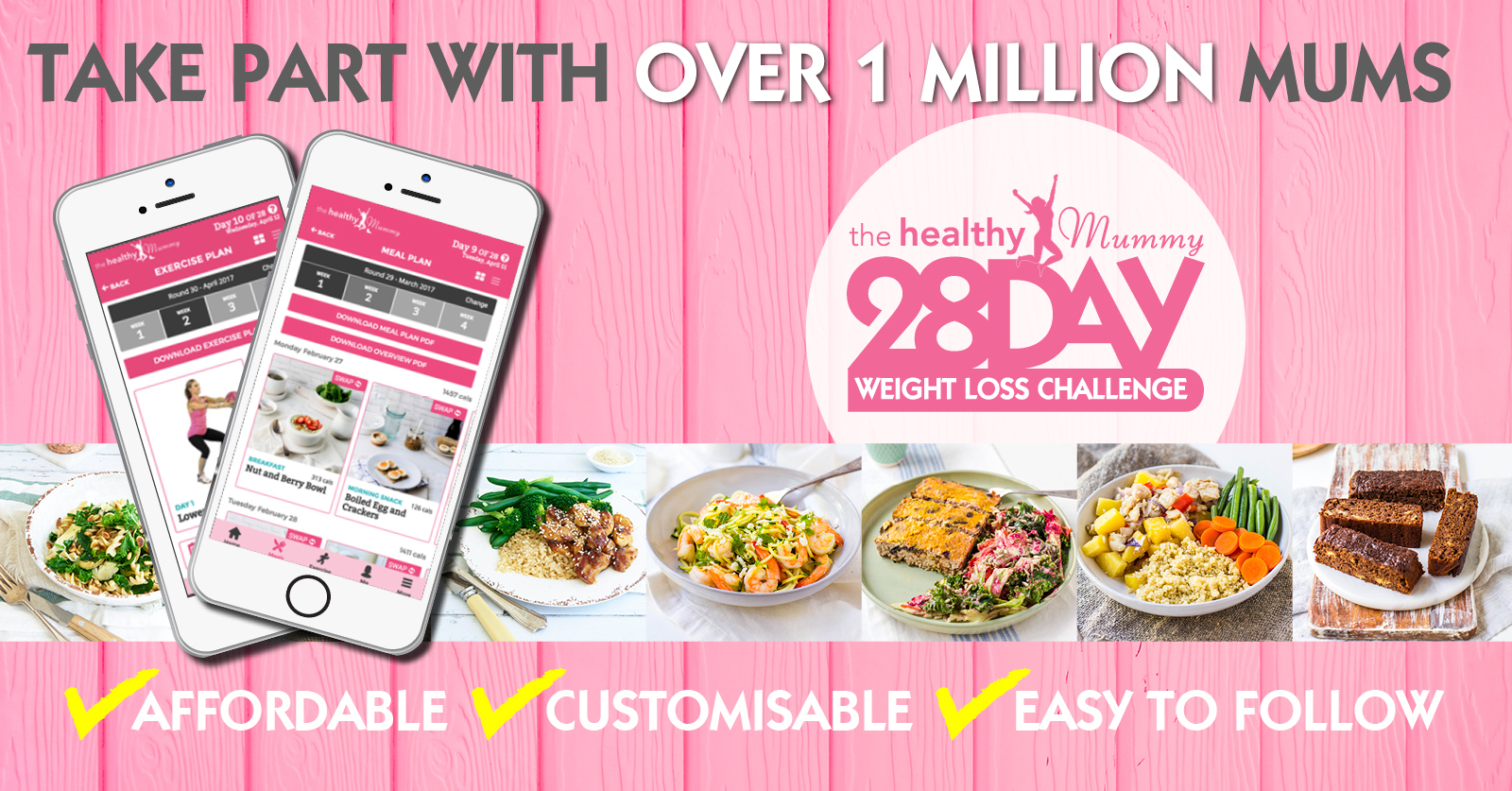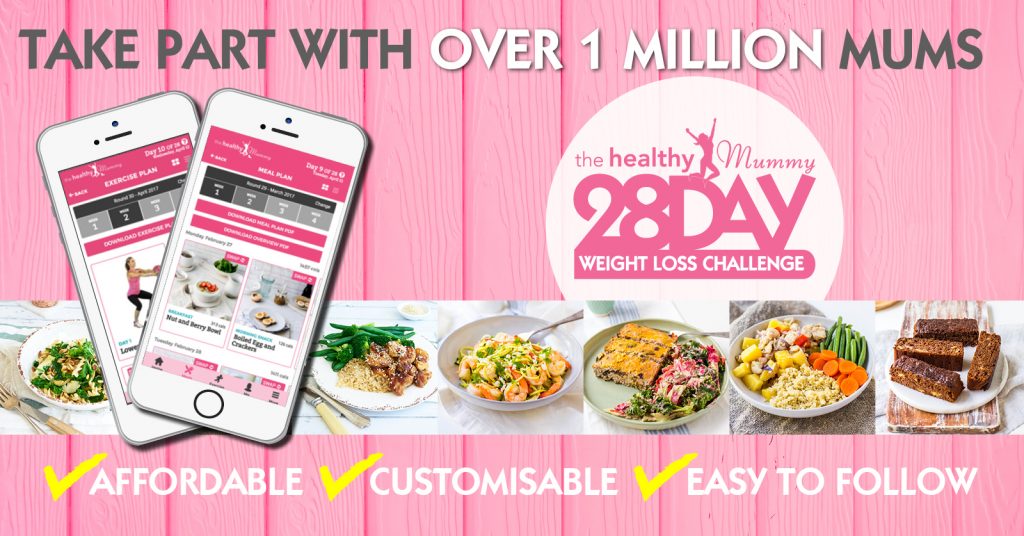 Our 28 Day Weight Loss Challenge includes:
28 days of at home exercise routines (no gym needed) – with video instruction
Customisable and breastfeeding friendly meal plans (including a 7 day cleanse)
Time-efficient exercises for busy mums – under 30 mins
Challenge combines Pilates exercises with interval and circuit training (HIIT)
Suitable for basic to advanced fitness levels
Home to thousands of EASY-TO-MAKE recipes!
Find out more information and join up here! 
Try our delicious Smoothies? Click to BUY Smoothies.