7 things I have learned from founding The Healthy Mummy
In October 2010 I had a dream and a passion. I followed that dream HEAD FIRST. I did it when I was 6 months pregnant. Here are 7 things I learnt.
In October 2010 I had a dream and a passion. I followed that dream HEAD FIRST.
I quit my 12 year career.
I sold my house
And I did all this when I was 6 months pregnant.
My dream and passion was to create The Healthy Mummy. I wanted to empower mums to live a healthier live. I wanted to do something good with my life. I wanted to genuinely help other mums. I wanted to be a mum who was there when my kids were growing up.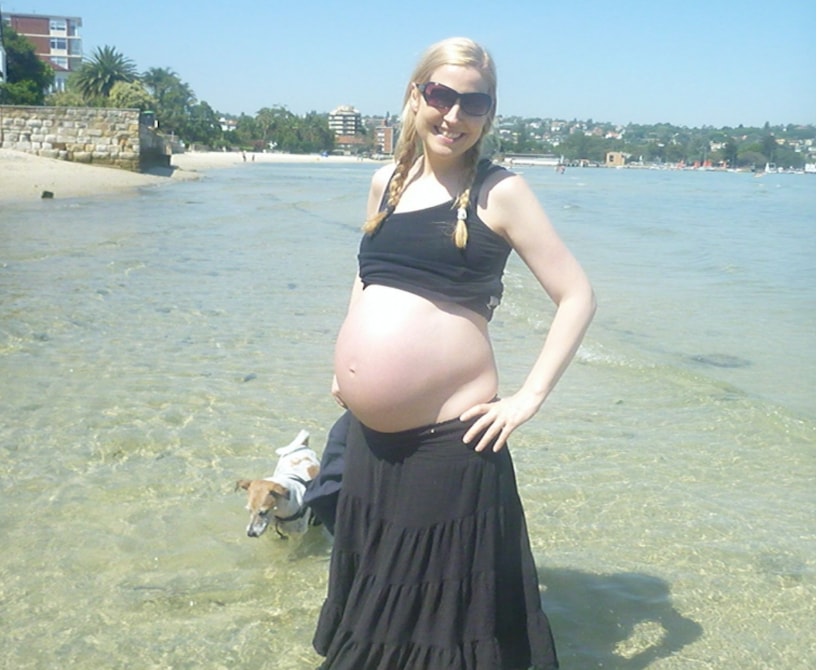 All of my dreams and passions were incompatible with my corporate media job. Hours were looooonnng. Mums were not championed in the work place by any means and my job was far from helping people
So at 6 months pregnant, I decided this was my time. It was now or never. I decided this was my crossroads. 
I could see there was nothing that existed to truly help mums and that actually cared about what it was like to be a busy mum when trying to be healthy or lose weight so I decided to put everything into creating an amazing support network, service, product, community and website in place to help mums get healthy and lose weight in a healthy way after having kids
And I am so glad I did – as other than my family – it is has been the most rewarding part of my life and I feel so so so lucky that I get to do what I do every day and I still pinch myself to think that our Healthy Mummy plans have helped mums lose over 3 million kg!
And 7 years in, the business is now turning over $20m a year, has over 1.5m mums across social media and is doing something very positive in the health space – which I am very proud of – and we invest all monies back into the business to continue to make the business even better and to create more products that the customer wants.
7 THINGS I HAVE LEARNED
I have learned an ENORMOUS amount over 7 years. And it has been a rollercoaster of a ride. Here are some of the my top lessons
1) FAMILY FIRST
Always put your family first. For me my kids and family always come first.
The business is CRAZY. The stress can be MADNESS. But I never want that to impact them. My husband works full time on the business too and we both ensure that our kids come first.
We don't have full time nannies and instead we are there for school drop offs and pick ups. We are there for playdates. We are there for them.
This means we end up having less time for ourselves and have to work late most nights  (and are always tired!)- but it is the sacrifice we make so that the growth of the business doesn't effect them. And as we both are on and in the business full time together we are able to make this work.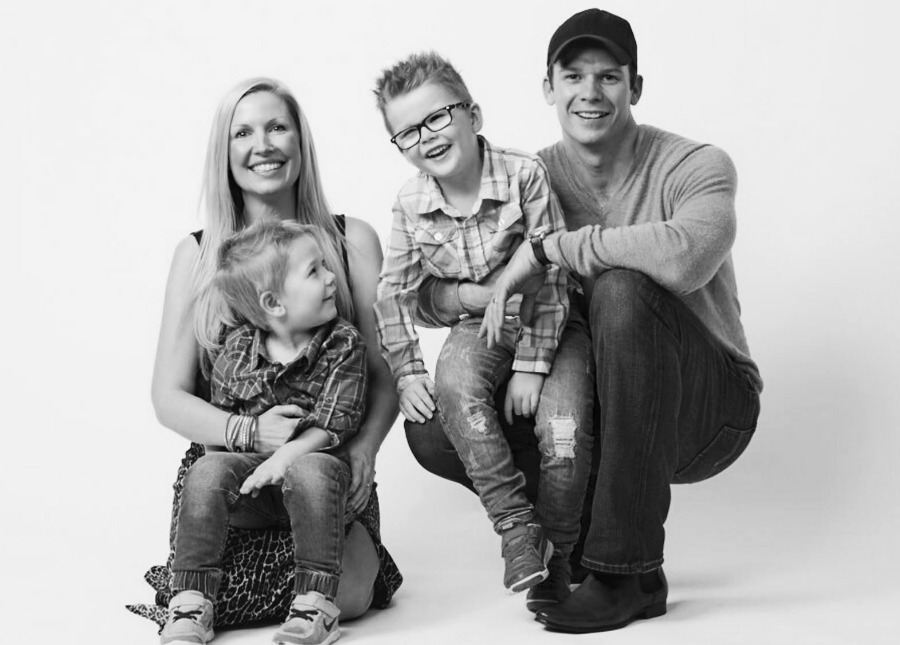 2) TRY:
Never ever be scared to try and don't be scared of failure. I try new things all the time. Most of the time they work but sometimes they don't – but that's ok – I learn from every stumble and if you don't try you will never know.
3) LISTEN:
Always listen to people. Do market research. Don't think your ideas are the best. For me, my community and customer are number 1. Whatever they say, I listen to to as they are my business' shareholders – their opinions count and I listen to everything they say – positive and negative and I am forever grateful to hear their voice and it helps me to ensure we deliver on what they want and need at a price they can afford.
4) EVOLVE
Never stand still. The world today moves so fast and you need to evolve to keep up. Customers have a high expectation and they want the best service for the best price. Never stop coming up with ideas and evolving.
5) TEAM
Without an amazing team you cannot grow and you cannot service your customers. I have an INCREDIBLE team and the business employs over 150 women and mums over the country. I try my best to create a really good working environment where people enjoy their roles.
I strongly believe that we work to live not the other way around and my aim is to always nurture a team environment that is hard working but also where everyone knows that family time and time out is GOOD!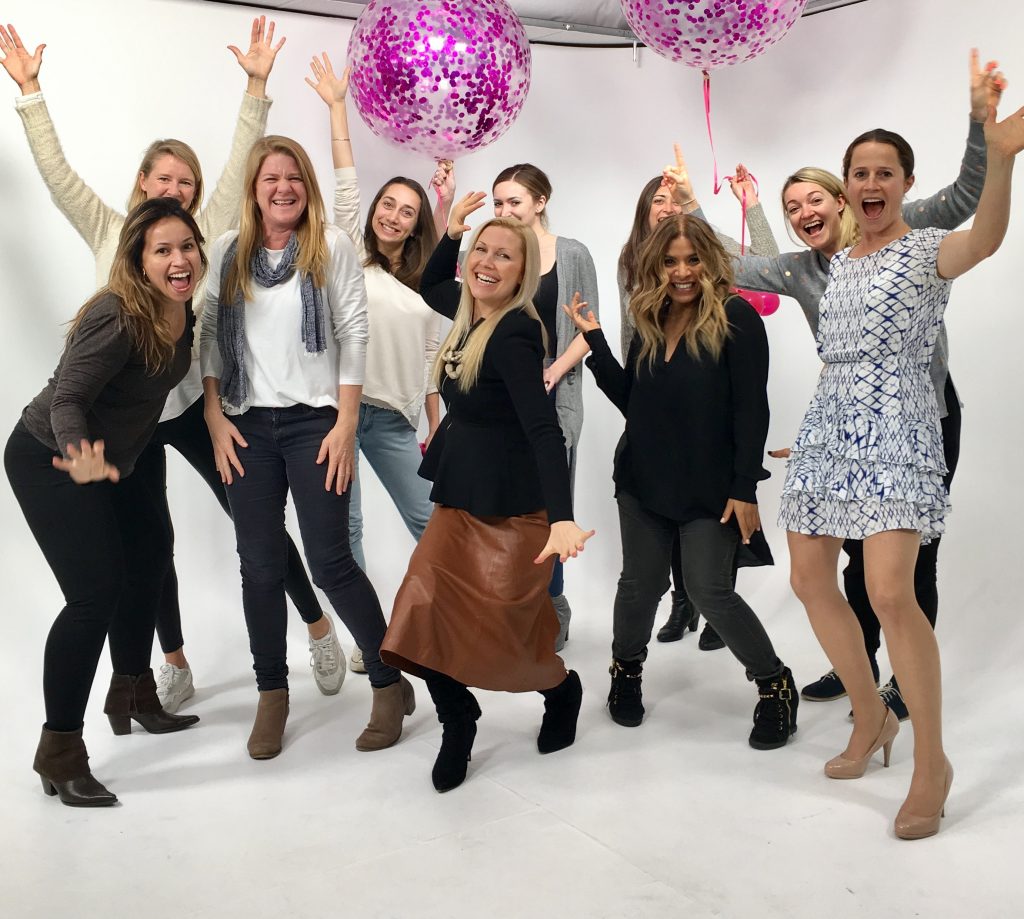 6) OUT OF COMFORT ZONE IS A GOOD PLACE TO BE
One of the biggest challenges and rewards of starting your own business is the enormous amount of obstacles to climb. It can be very scary to start your own business. But the more you push yourself out of your comfort zone the more you will be rewarded. And the key thing to remember is that success doesn't happen overnight – it takes consistency – day in day out, over many years.
I remember when I first was asked to go on TV I was like "OMG" I can't do that – now I go on live TV shows every month – it is all about pushing yourself and now I love going on and spreading The Healthy Mummy message!.
7) CONFIDENCE
Is key…You MUST believe in yourself and what your business is. I always believed in my business. I believed in what I was doing. I could clearly see that there was a real need to support and help mums with a balanced approach to health and weight loss and the hardest thing was starting out all on my own and climbing what seemed to be Mount Everest!
But I never gave up – I just kept doing what I believed in and I never faltered. I live this brand. It is MY LIFE. I embody it every day. I LOVE the brand. I am the busy mum. And every day I want to keep delivering the best possible service, products and support to every mum around the world in an affordable way and I am driven to do that every day I wake up.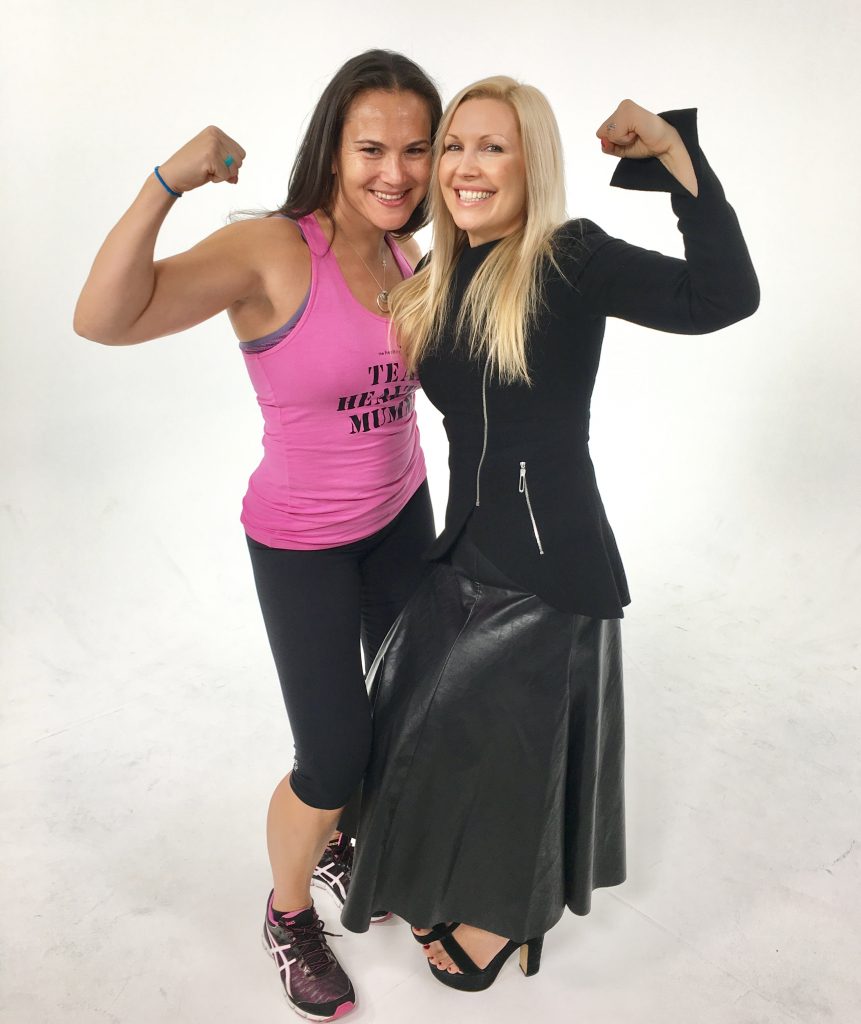 ADVICE to mums who want to join the Heathy Mummy 
About the 28 Day Weight Loss Challenge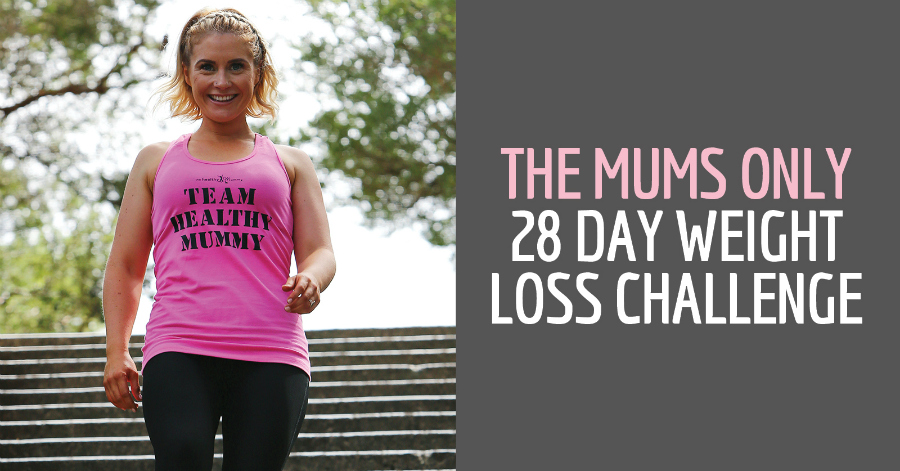 The 28 Day Weight Loss Challenge is an online program providing over 3,500 recipes, customisable menus, personalised shopping lists, daily exercises and videos plus constant support.
At any one time over 20,000 mums will be doing the Challenge with you so there is a great feeling of 'doing it together'.
About The Healthy Mummy Smoothies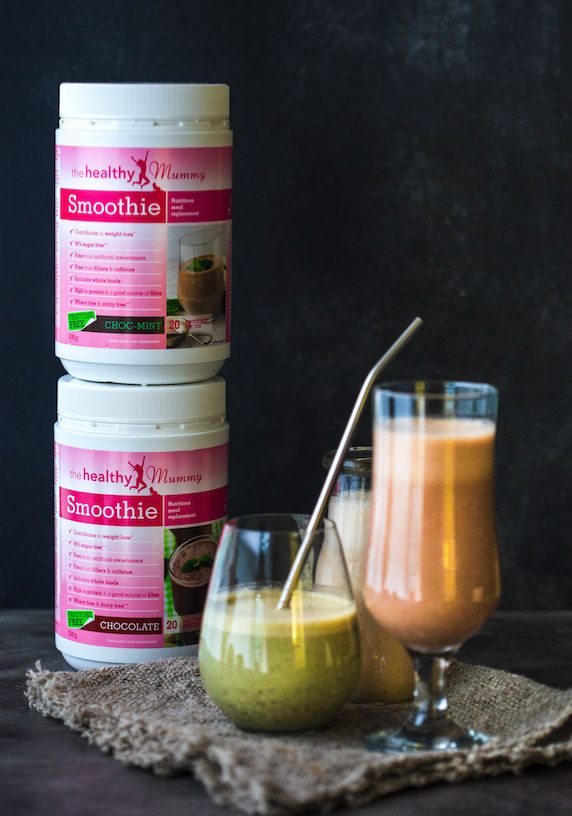 The Healthy Mummy Smoothies are a healthy meal replacement perfect for a quick and nutritious breakfast or lunch if you are short on time. They are free from all artificial ingredients and packed full of protein & fibre. They are safe in breastfeeding and you can see a comparison to other brands here.
HUGE discounts to celebrate The Healthy Mummy's 7th birthday!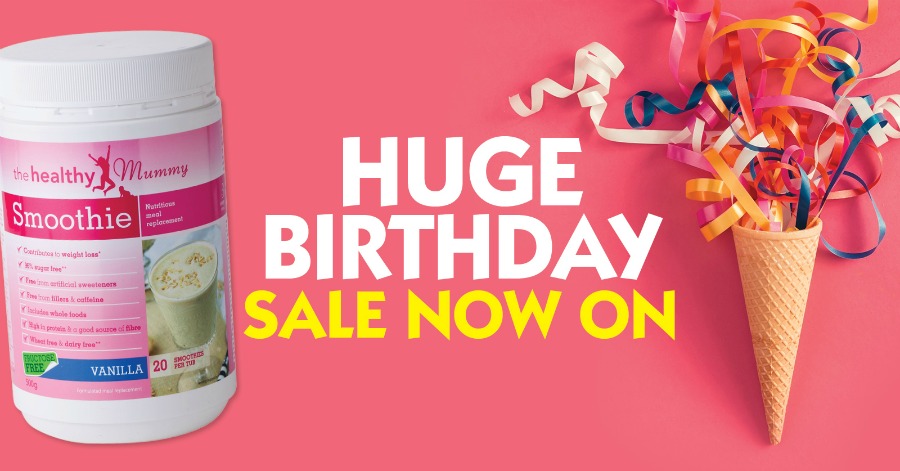 Over the last 7 years we have supported and empowered thousands of mums to live a healthier life, and they have lost OVER 3 million kilos with us!!!
To celebrate our 7th birthday we've got a HEAP of amazing sale frenzy on all of our products to help celebrate our 7th birthday TODAY!
CLICK HERE TO CHECK OUT OUR AMAZING BIRTHDAY DISCOUNTS!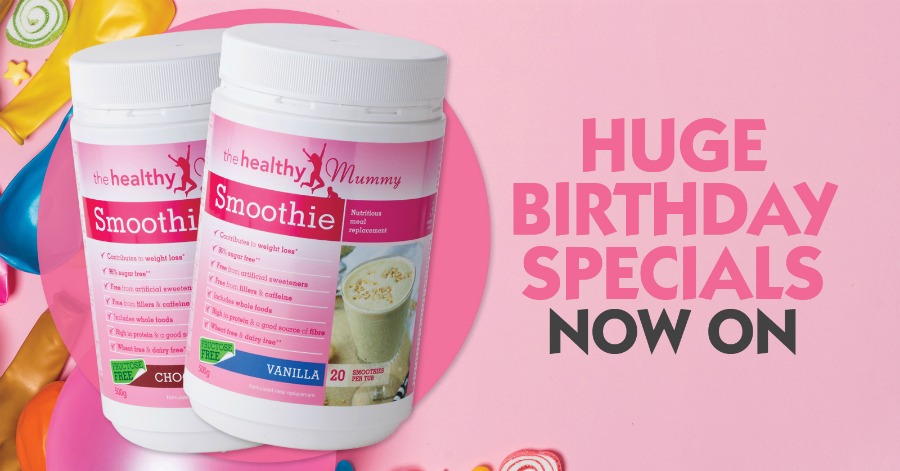 Be INSPIRED by mums who have reached their goals
Mums have incredible results on our plans. Whether mums have 50kg* or 5kg to lose we can help.
1. Rae Willingham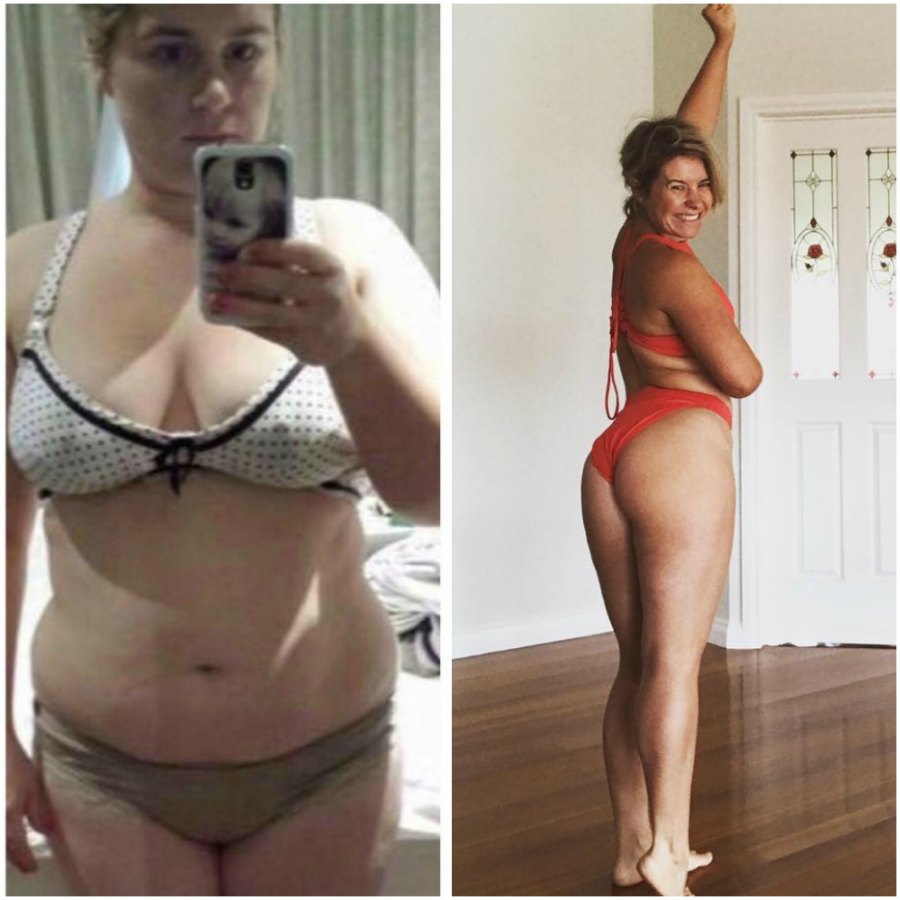 Mum of three children young children, Rae, has overcome negative self belief in the face of  some very big obstacles. After losing 25kgs* and maintaining her goal weight with The Healthy Mummy 28 Day Weight Loss Challenges she says:
"I am no longer the girl who suffered debilitating anxiety and regular panic attacks. The one full of excuses not to go out and enjoy life. I am now this amazing butterfly who loves her life and lives it with no worries (well far fewer, I am still a woman after all!)".
2. Jo Hart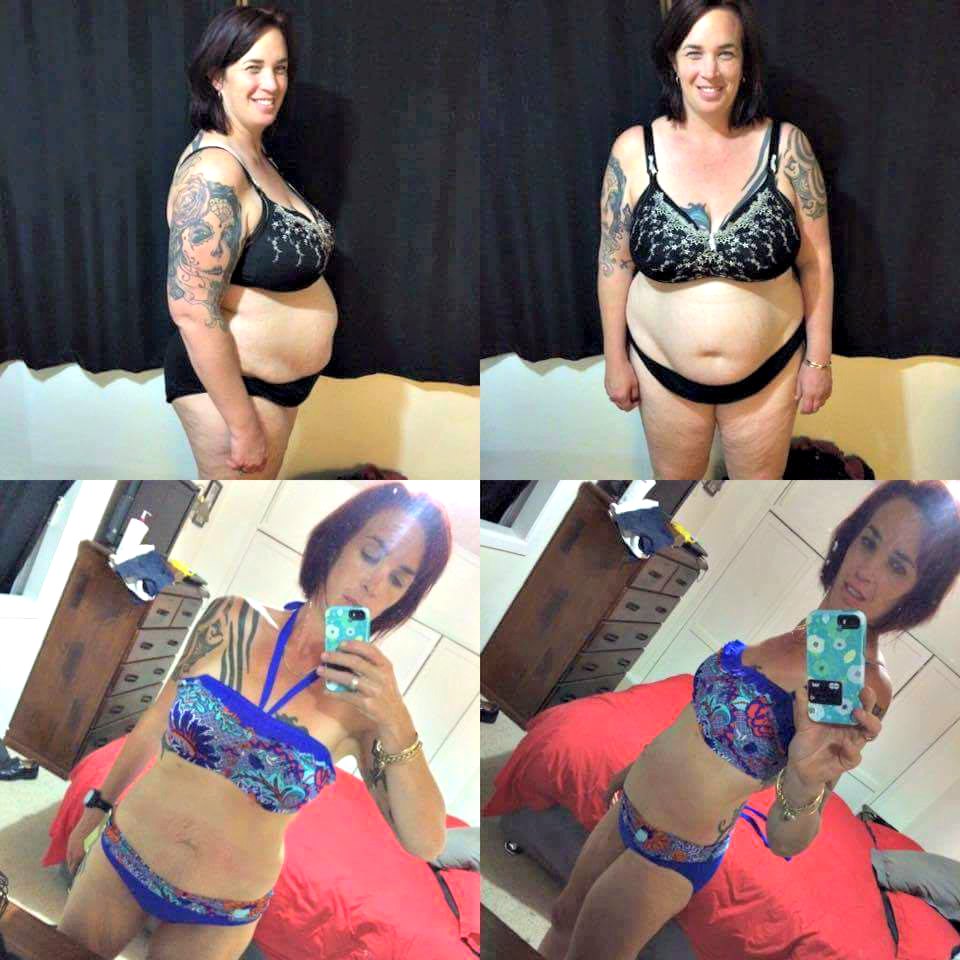 Jo Hart not only rocks her new bikini, she has lost 38kg* with The Healthy Mummy 28 Day Weight Loss Challenges.
She says:  "I am proud of the change I have made for not only me but for my family too".
3. Renee Harrison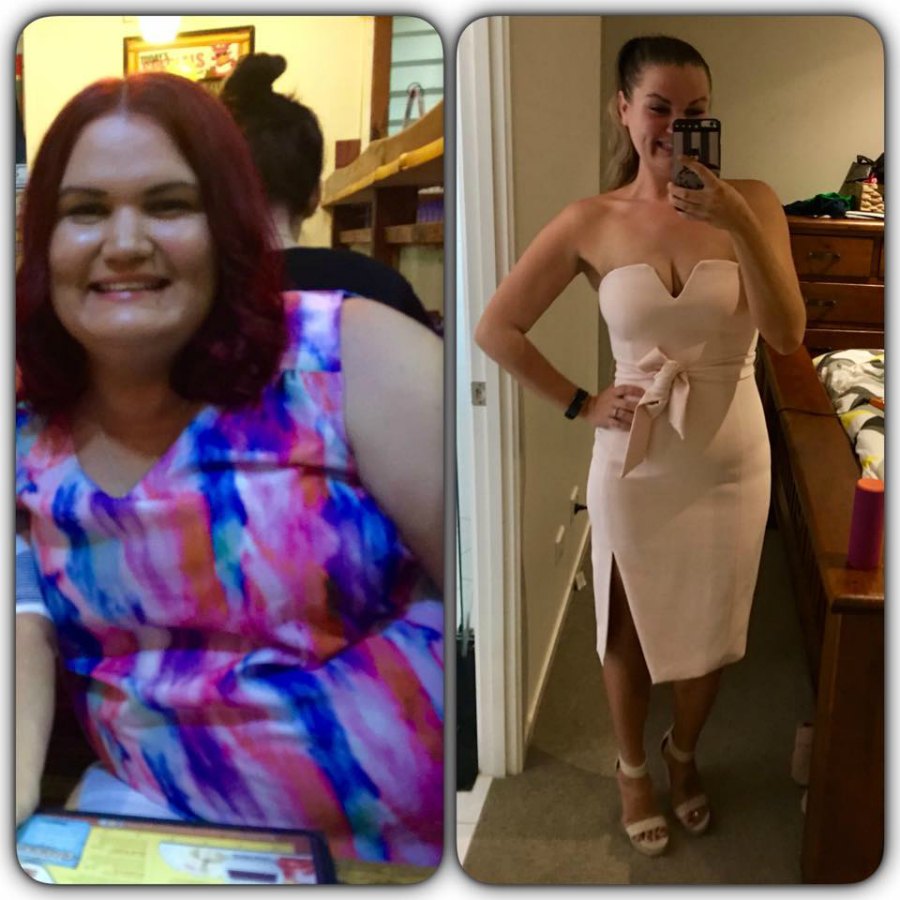 Mum Renee, from Central Queensland, has overcome depression and anxiety stemming from an abusive relationship and transformed her body losing 50kgs* (from 116kgs to 66kgs) with The Healthy Mummy Smoothies, free snack recipes and portion controlled high protein meals.
She says: "Previously I lived day by day, but now I embrace life as it were my last day on the earth!".
4. Elle Temple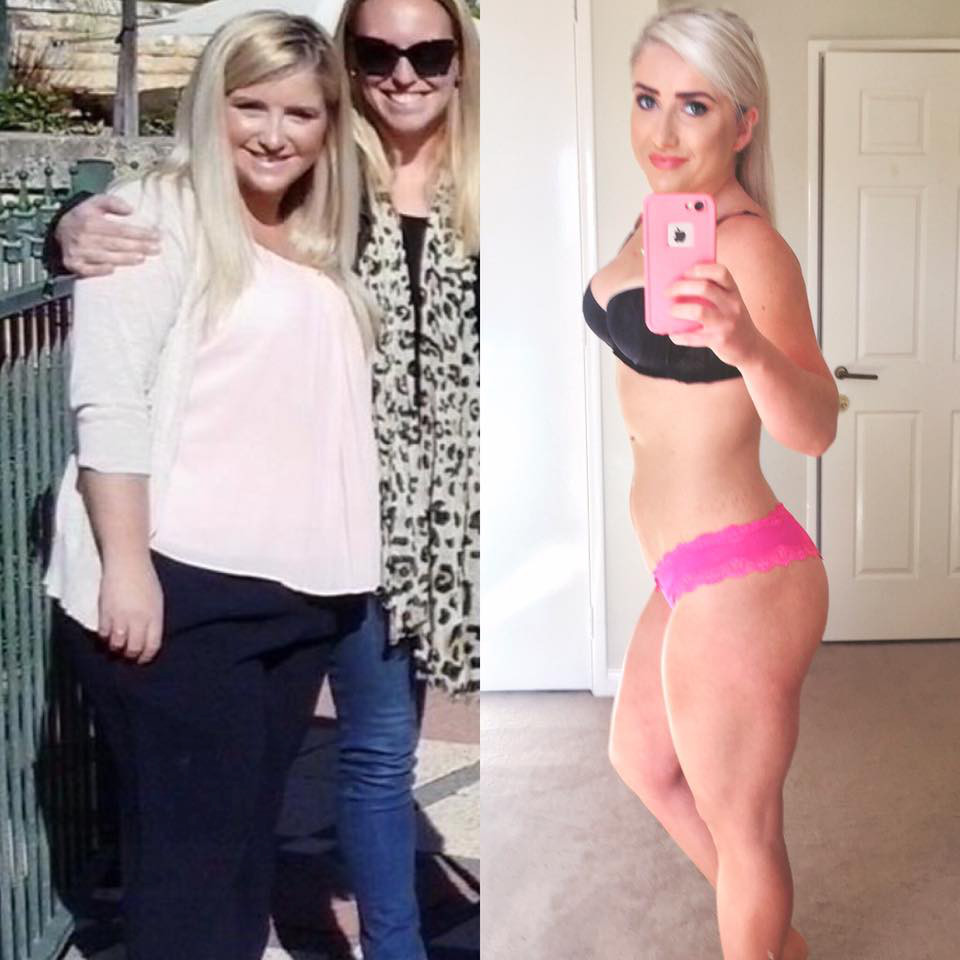 Smashing her weight loss goal of 25kgs* (from 83.6kg to 58.6kg) with The Healthy Mummy 28 Day Weight Loss Challenge, Elle now focuses on toning up.  Elle says
"today I am thankful that I am no longer afraid of having photos taken of me. I love that I have photos to look back on and am proud of how far I have come. From being 'obese' and having no energy to tackle my day, to being a healthy weight and being able to spring around with my crazy toddler".
If you want to lose 5kg* by May 28 then come and join over 20,000 other mums on the 28 Day Weight Loss Challenge
PLUS Our BRAND NEW APP is launching this week.