Mum shares 7 tips to stay motivated and energised on a weight loss journey!
Whether you're totally smashing it or had an off week, sometimes we need a hand to stay motivated and energised when losing weight (and following a healthy eating plan).
Natalie Cole is one of your Motivating Mums and she's here with some GREAT tips to help you out as you hit week 4 of the – ENERGY BOOSTING – 28 Day Weight Loss Challenge!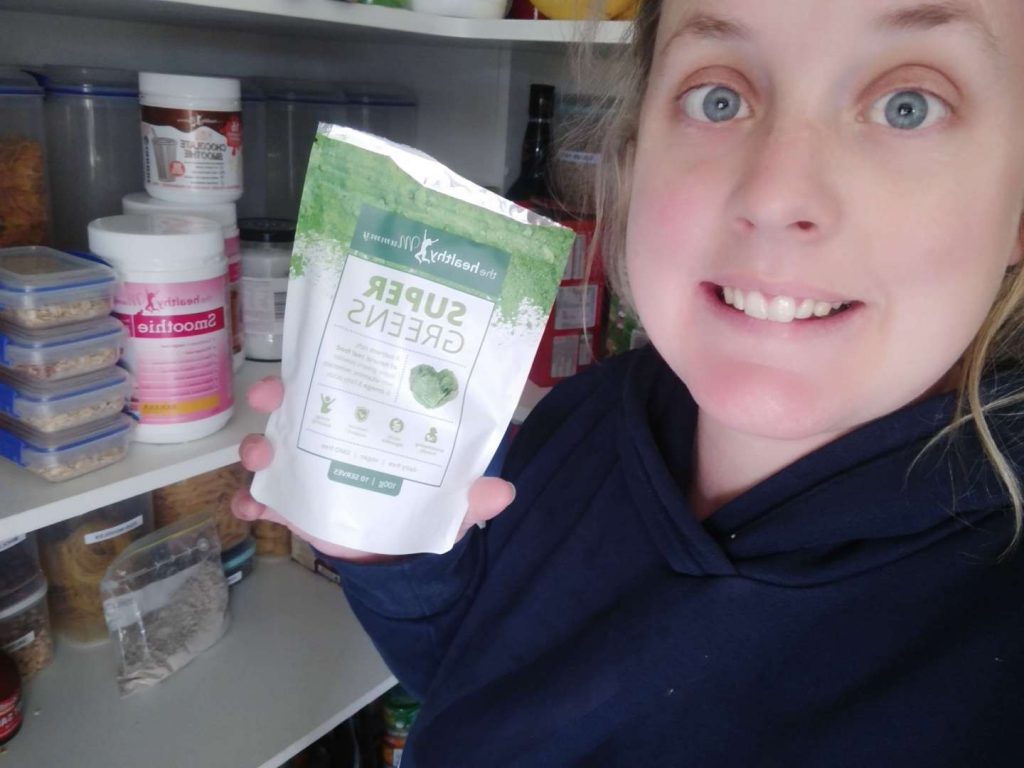 Mum shares 7 tips to stay motivated and energised on a weight loss journey!
Sometimes, you're just not that energised and raring to go. And mum-of-three Natalie can TOTALLY relate! Natalie says, "Whatever happened last week I want you to dust yourself off and refocus." 
"Stay positive. We all have bad days and it takes a much stronger person to own up to this and better yourself." 
Setting yourself achievable goals is the way to go, for example, exercise every day, drink enough water or make sure you have breakfast.
"Week two you should be getting yourself into some sort of routine with the 28 Day Weight Loss Challenge App or meal prep. Working out what's working for you and what isn't."
Luckily for us, Natalie has some awesome tips to help you out!
 1. Snack prep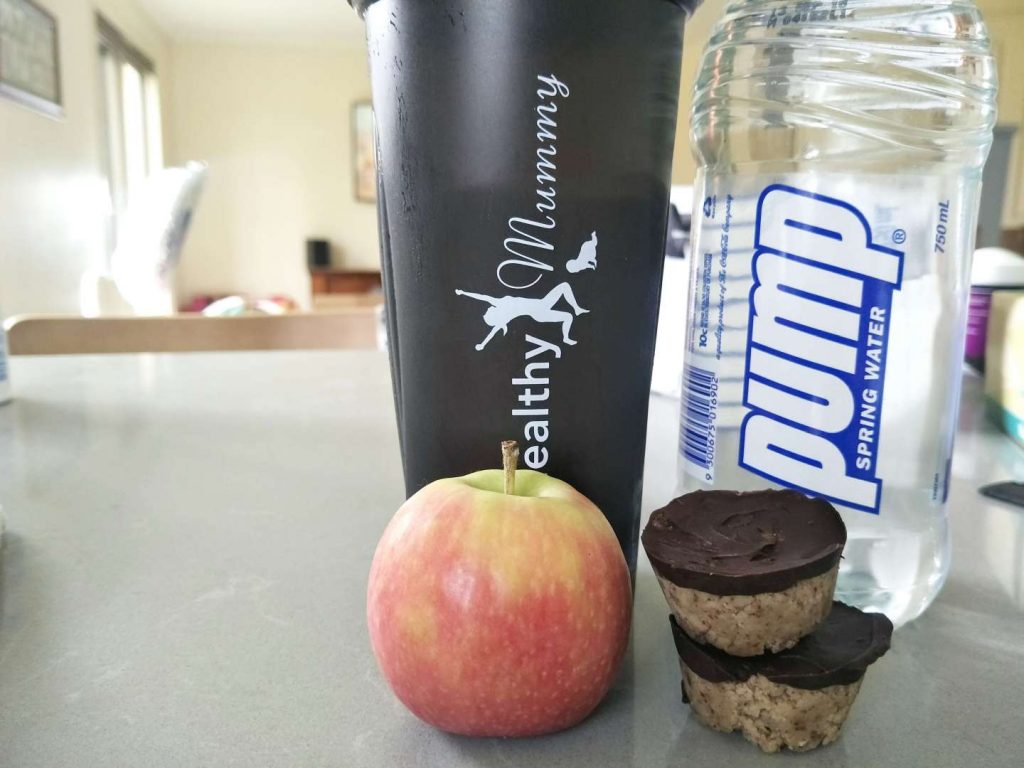 This way you won't reach for something cheeky like quick, convenience and often sugary food. What's more, by preparing snacks in advance you'll save money (no more expensive cafe-bought muffins) and time! A couple of hours in the kitchen one or two days a week can save you preparing nightly desserts!
 2. Prepare Smoothie mix ahead of time
The Healthy Mummy Smoothies are a great meal to enjoy on the go, and they come in a whole range of delicious flavours! Choose your toppings and add ins (think berries, nuts and cocoa nibs), keep them in a zip lock bag in the fridge and get ready to blitz in the morning!
 3. Set up an exercise zone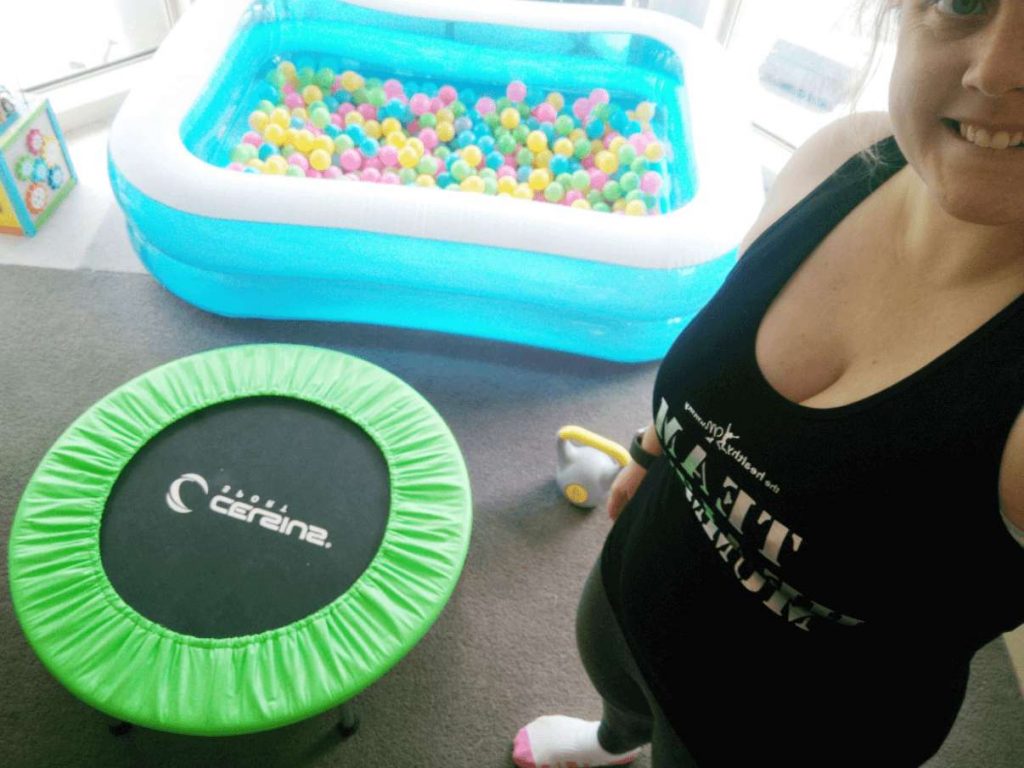 Natalie says, "Mine's near the kids play area so they see me stay fit and I don't have to wait until they are asleep."
 4. Aside from meal prep, have 'emergency meals' in the freezer
Along with your weekly meal plan, it's not a bad idea to prepare a few spare/extra meals to keep in the freezer as an 'emergency meal'. Natalie certainly stores a few 'extra' in the freezer to have on hand when she needs them.
With over 3,500 healthy recipes on the 28 Day Weight Loss Challenge, you'll be spoiled for choice! And it makes life a lot easier when you can't be bothered to cook. Think lasagne, meatballs and spag bowl!
 5. Reach your 10,000 steps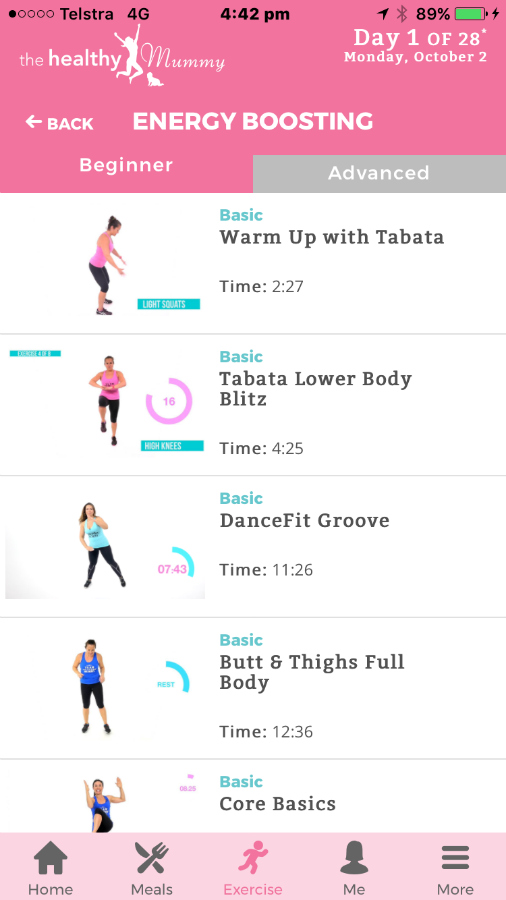 Need a boost to make you feel energised? Exercise is one of the best ways to do it, whether you're taking a class at the gym or ditching the car and walking to pick the kids up from school.
Plus, if you haven't already checked out our Energy Boosting Workouts on the 28 Day Weight Loss Challenge App, then get on it!
 6. Post in the Private Support Group
Keep on track with your weight loss by posting your questions, pics and achievements in our Facebook Support Group.
Natalie, says, "Remember there is a private group full of women who are all in the same position as you. They are all focusing on their health and they love seeing you post to stay accountable!"
 7. Give yourself a positive step into week 3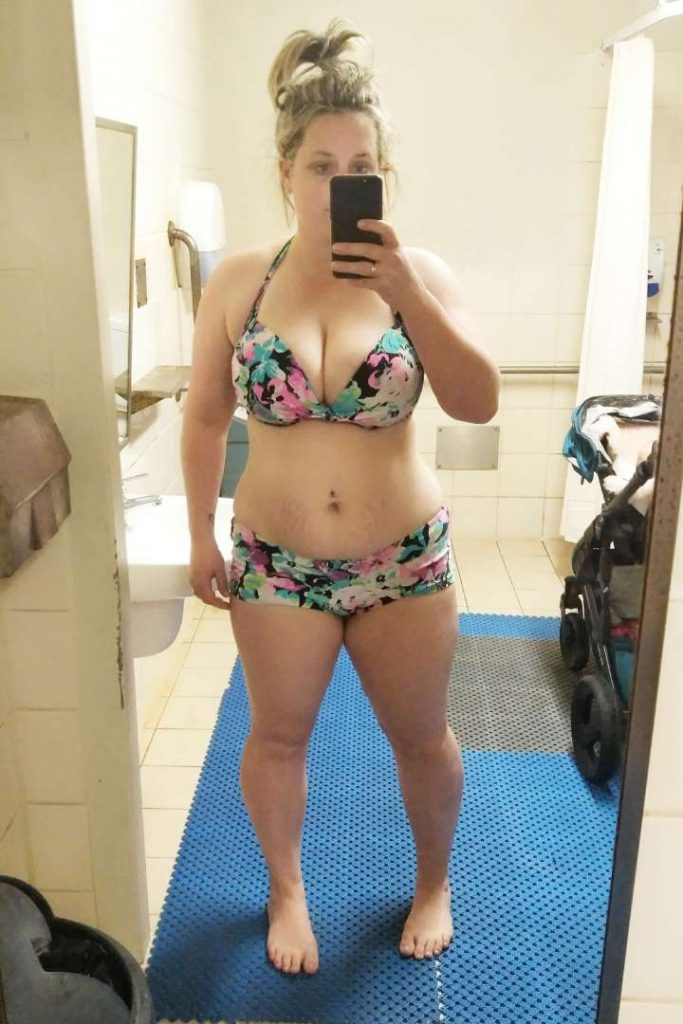 It can take a while before you see results, but that is completely fine. You don't have to share them, but Natalie recommends taking measurements and photos.
"I know of too many women who are disappointed they didn't get those before pics. Pictures are an excellent guide of to your progress!"
Great tips Natalie! Thanks for being such a great motivator!
Natalie's weight loss transformation!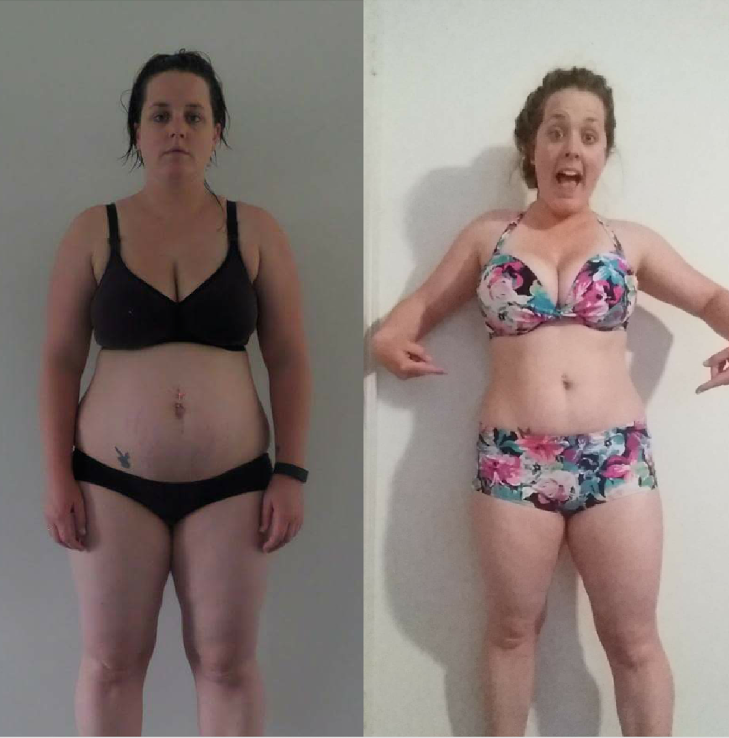 Mum-of-three Natalie lost 9kg after the birth of her second child and is well on her way to reaching her goals after her third bub too!
Natalie says, "The Healthy Mummy has had me down to pre baby weight twice before and it's time to do it for the third and final time. This time however I will soar past that and go for ultimate goal. 70kg come at me." 
She may be at the beginning of her journey and still learning, but Natalie is proud of her body and what she's already achieved with it.
"I know this isn't a diet, it's a lifestyle change. One that I know my family are loving that I am making."
Join Natalie on the 28 Day Weight Loss Challenge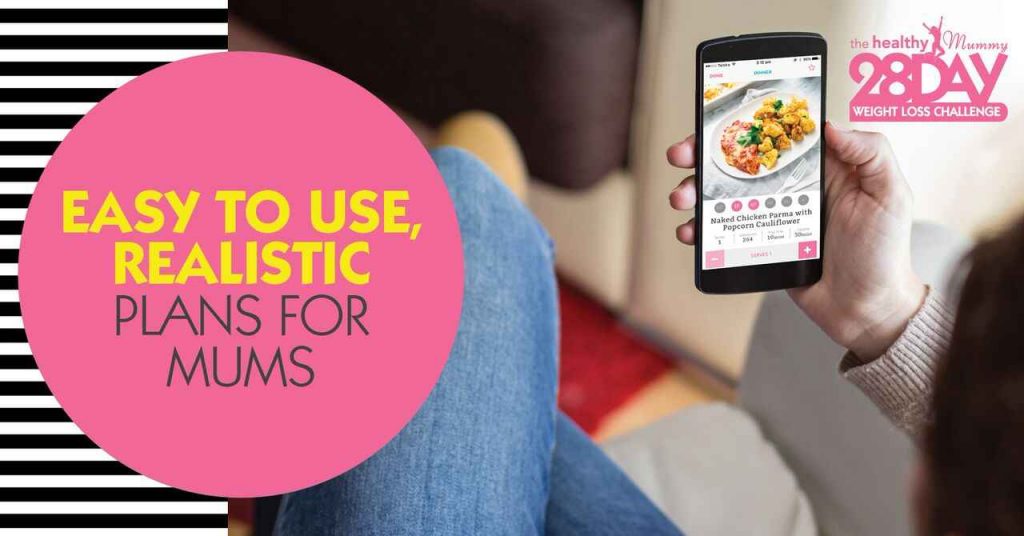 If you are inspired by Natalie's before and after pics and want to take charge of your own health and weight – then join our 28 Day Weight Loss Challenge TODAY.
With more than 3,500 delicious (and healthy) recipes, 350 exercises & 24/7 support – the 28 Day Weight Loss Challenge  is designed (and proven) to help busy mums like you lose weight!