8 mums reveal how to RENEW motivation and stay on track at the end of the month
Many of us start our weight loss journeys at the beginning of the month, full of confidence, motivation and determination. We are hungry for results, set our monthly mini-goal and feel empowered to stick to our meal plan no matter what.
However, as the weeks go by and we are invited to numerous outings (for example birthday parties and barbecues), have a tiring week a work, kids get sick, cooking needs to be done, chores to be attended too (the list goes on) – our weight loss motivation can dwindle a little. After all, we are only human.
So, how we can we push through these moments. How can we stay on track towards the end of the month (and week 4 of the 28 Day Weight Loss Challenge) and be sure to hit our mini-goal despite the craziness that life sometimes throws at us (all while inching CLOSER to overall weight loss goal)?
Thankfully, these 8 Healthy Mummy Motivating Mums are sharing ways we can RENEW our motivation and stay on track at the end of the month.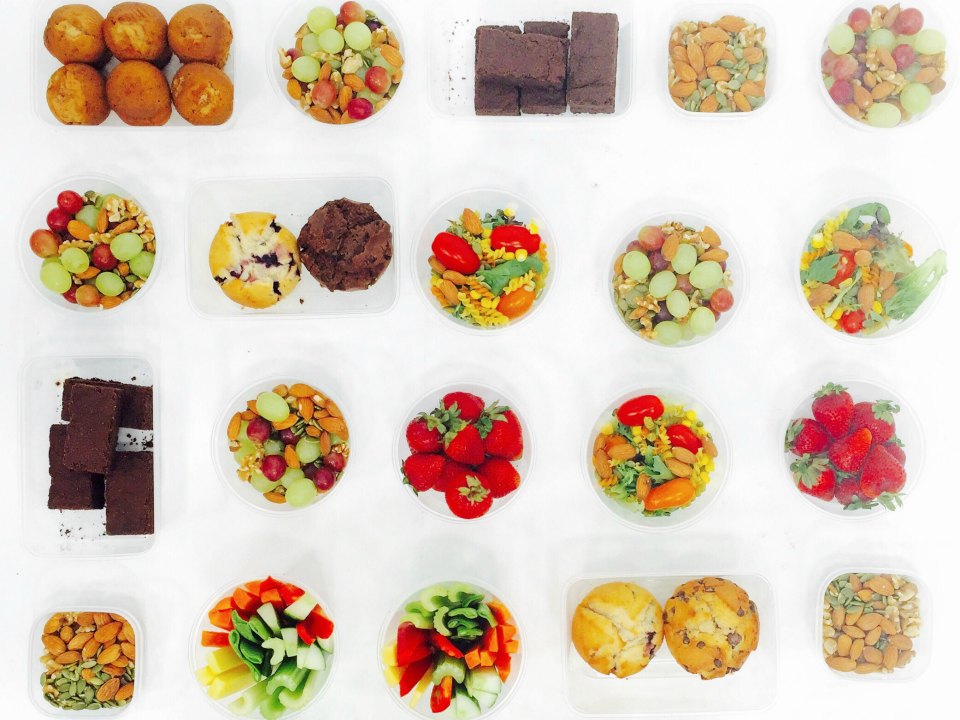 8 mums reveal how to RENEW motivation and stay on track at the end of the month
Donna McKercher
Since March, Donna has lost 13kg by following 28 Day Weight Loss Challenges (even her husband has lost an awesome 11kgs by the eating the Challenge recipes).
Her advice to mums in week 4 of the 28 Day Weight Loss Challenge is: 
1.Don't underestimate the power of meal planning: Coming into week 4, we tend to lose a little bit of our mojo. BUT here are my tips to help you SUCCEED and continue to FINISH the Challenge STRONG! MEAL PLAN! Once the week 4 menu is released, check it out and get organised.
2.Motivation board: Review your motivation board (and if you haven't got one make one). A constant visual reminder of your goals is so important.
3.Create your own support squad: Do you have a person you can count on as your 'support crew member?' This could be your partner, work mate, friend. Find someone you can check in with. This will help you keep accountable for what you say you are going to do.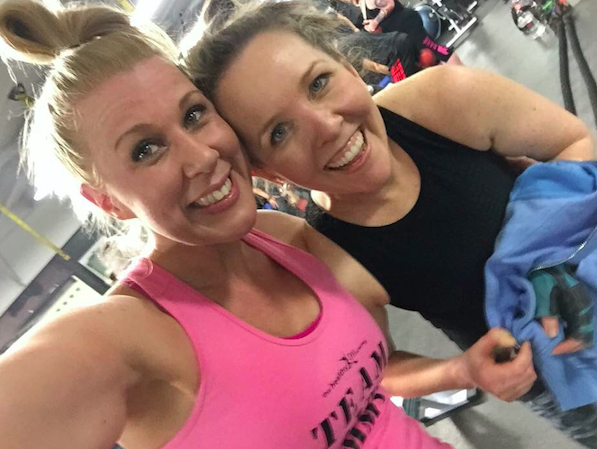 Sandra Gee
Sandra looks phenomenal after losing 22kg following the 28 Day Weight Loss Challenges. What's even more awesome is that she says she's never felt better!
To help other mums along with SMASHING their June goals, Sandra suggests:
1.Meal prep, meal prep, meal prep: Keep it up so you don't have an excuse to slip.
2.Take your measurements: Take your measurements and progress photos and compare these pics and results to when you first started. This can be one of the most motivating things.
3. Use your support network: Employ that friend who will literally kick your butt into gear or call up that friend who will be your ear. There is nothing more important than having a good cheer squad.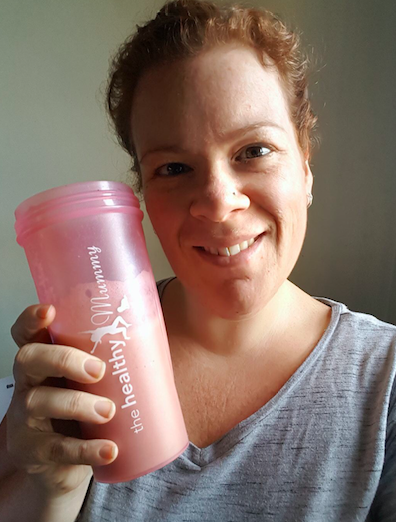 Nikki Myles
Nikki has lost 25 kilos in eight months following the 28 Day Weight Loss Challenge and drinking The Healthy Mummy Smoothies, and she says her lifestyle change has rubbed off on her whole family.
Her best tips for helping YOU stay on track at the end of the month (or Challenge) include:
1.Make a motivation board: My motivation board gives me something to keep me going everyday.
2.Never compare yourself to others: Do not compare yourself to others. It's not a race and everyone loses weight at different rates.
3.Write in a diary: Keep a diary it's a great way to look back out how far you have come.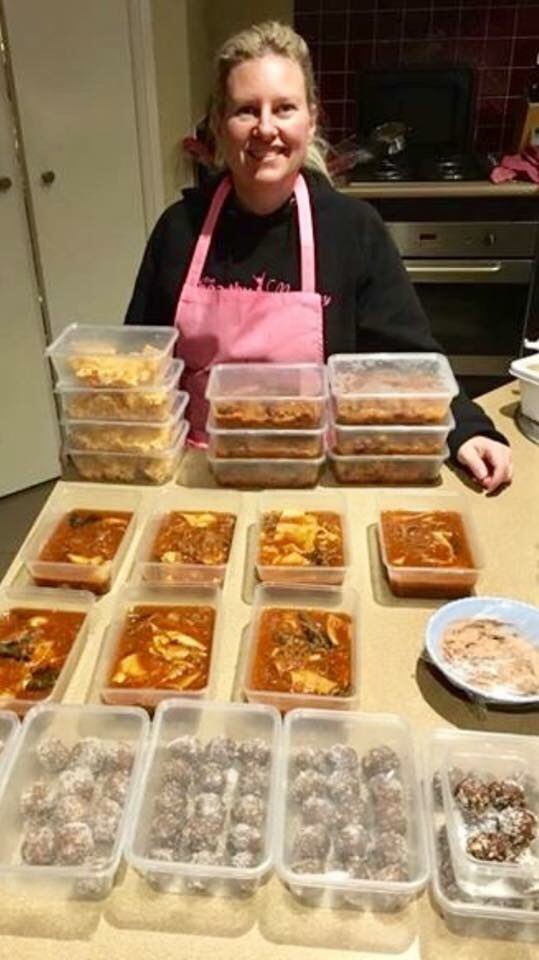 Sam Stevenson
Sam has recently been diagnosed with PCOS and underwent surgery to have a cyst removed. But she has been feeling inspired this month to get her health back on track…and help other mums do the same.
"This is my second time following the Healthy Mummy's 28 Day Weight Loss Challenge after the birth of one of my children and I absolutely swear by it," she says.
"I have lost over 20kg in total and have gone from a size 18 to a size 12."
Her top end of Challenge tips include:
1.Reassess your meal plan: Has it been working for you and your family? Simplify it if you need to and don't be afraid to repeat snacks or lunches if this makes it easier for you.
2.Look at how far you have come: Look at how far you've come already and look at the positive changes you have made in these last 3 weeks. Don't dwell on the negatives, look at taking one day at a time.
3.Move your body: Find an exercise that you like to do – running, walking, weight training, Tabata or DanceFit (you can find Tabata and DanceFit videos on the 28 Day Weight Loss Challenge App under the exercise tab). If you can only fit in 15 mins at different times throughout your day, this is great and incorporate your little ones, try not to use them as your reason not to – think weighted squats!!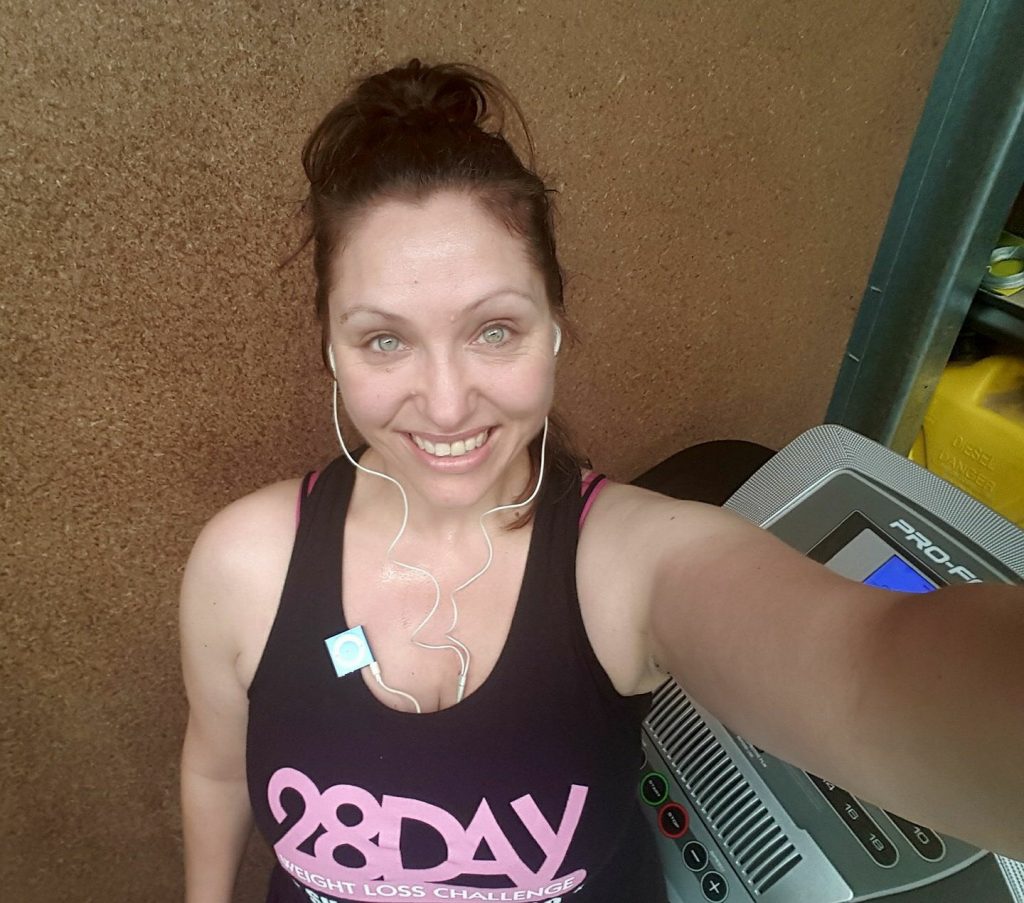 Rebecca Ferrari
Rebecca has lost 17kg on the 28 Day Weight Loss Challenge and is now restarting her weight loss journey again after welcoming her second daughter into the world.
Her best tips for helping mums RENEW their motivation at the end of the Challenge are:
1.Meal prep ladies: So you always have meals and snacks on hand when you are feeling like you can't be bothered cooking!
2.Remeber why YOU SIGNED UP: Remember your goals and why you are doing this.
3.Find a fun way to exercise: DanceFit with your kiddies can be a great way to get you back in the groove and get the blood pumping. DanceFit is a fabulous new extension to the 28 Day Weight Loss Challenge App.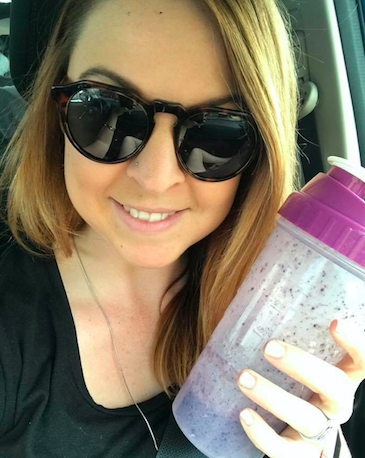 Kate Jacklin
Kate initially lost 11.kg on The Healthy Mummy through the 28 Day Weight Loss Challenge, then had her second baby. Since going back on the Challenges after giving birth, she's lost 5kg.
This month, she is encouraging mums to:
1.Review your goals: Look back over your goals, give yourself that kick in the bum to continue trying to reach them.
2.Take photos: Take a progress photo and your measurements, see first hand the changes that have happened to your body over the past three weeks.
3.Get organised: Make sure you have sorted next weeks meal plan. It's customised to your needs. Be sure to also organise your groceries. This gives you NO EXCUSE not to follow it!
Nicola Oates
Nicola discovered The Healthy Mummy in December 2016, and has lost over 33 kilos. From her own experience, Nicola believes the following points are great for revving up motivation at the end of 28 Day Weight Loss Challenge:
1.Let it go: Let go of past mistakes! You can't change the past but you're in control of your future.
2.Make yourself proud: Do something today to make yourself proud – 30 minutes of exercise and good food choices, it all adds up. Tabata, DanceFit! Just go for it.
3.Make it enjoyable: The Healthy Mummy isn't a fad diet. And it's a marathon not a sprint.  We are making lifestyle changes and creating new habits.  Find a way to make it fun, soon it will be second nature.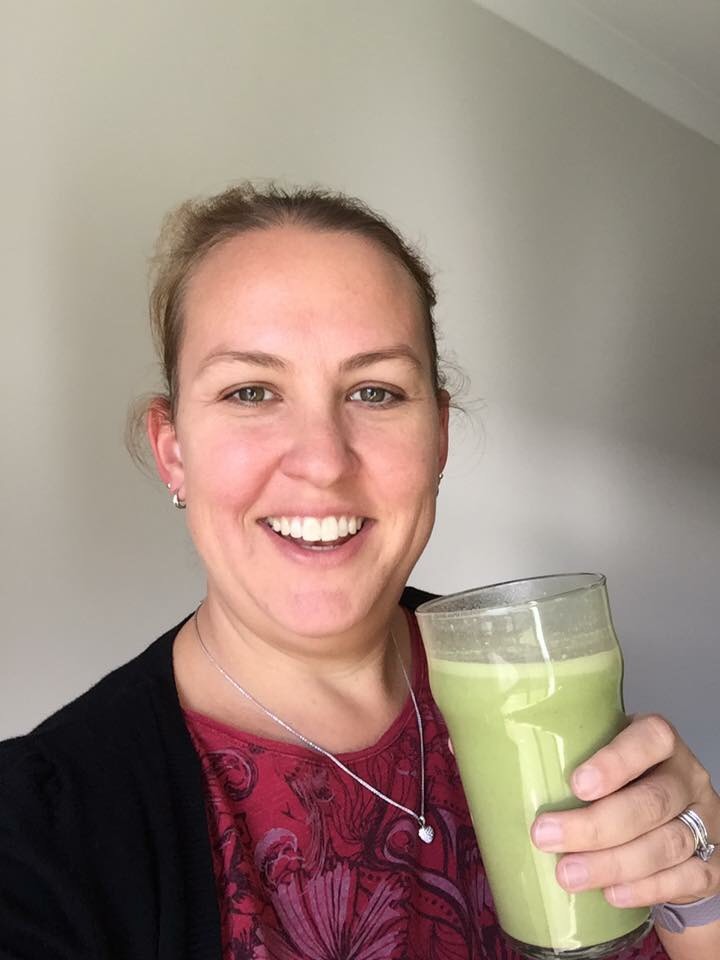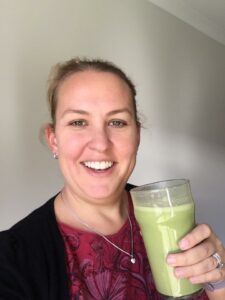 Katie Shaw
Katie joined the 28 Day Weight Loss Challenge in January, and she's since lost 17 kilos and gained a whole heap of confidence. She is encouraging mums to:
1.Remind yourself why: Remind yourself why you started and write it down on paper to remind yourself.
2.Don't beat yourself up: You can't beat yourself up over every little thing and if you slip up, that's ok but make sure the next thing you do is important.
3.Follow The Healthy Mummy Private Support Group: Use The Healthy Mummy Facebook Support Pages, as they can truly keep you going and also stop you from getting off track. You can learn more about them here.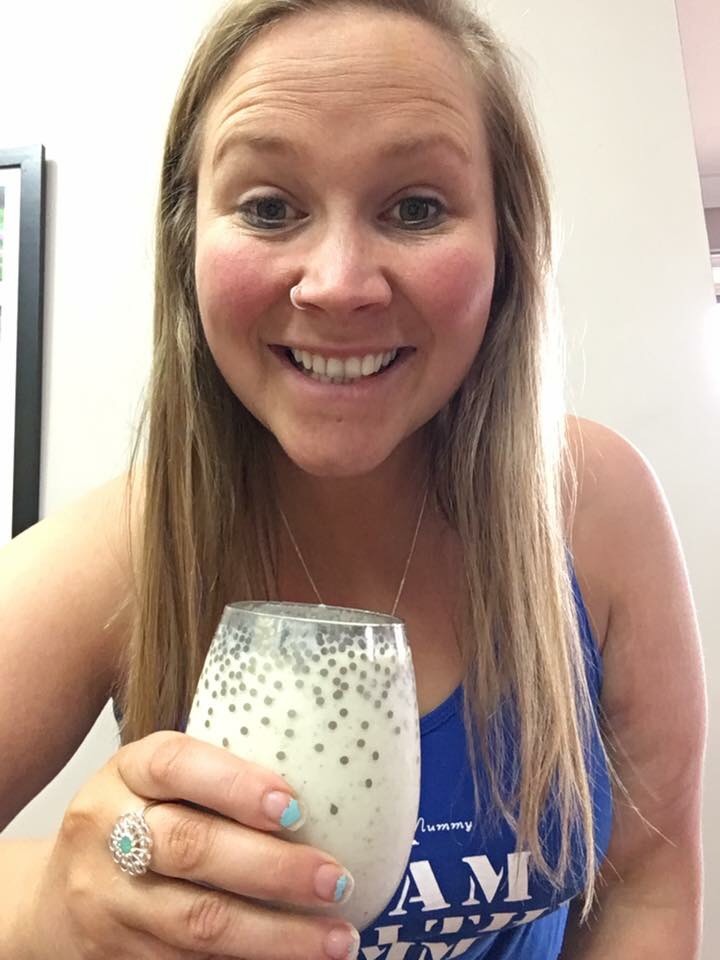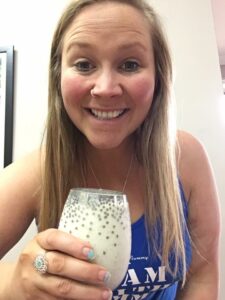 Thanks ladies. These tips are awesome and will no doubt INSPIRE other mums following the 28 Day Weight Loss Challenge to SMASH their June goals and keep up the incredible work.
More on the 28 Day Weight Loss Challenge
Our 28 Day Weight Loss Challenge is an affordable, customisable weight loss program PROVEN to help mums reach their weight loss goals.
Each month is NEW Challenge theme and next month is our booty-busting challenge! Think fresh, healthy recipes and booty toning and tightening exercises programs!
Our Challenge also includes:
28 days of at home exercise routines (no gym needed) – with video instruction
Customisable and breastfeeding friendly meal plans
Time-efficient exercises for busy mums – under 30 mins
Challenge combines Pilates exercises with interval and circuit training (HIIT)
Suitable for basic to advanced fitness levels
Home to thousands of EASY-TO-MAKE recipes!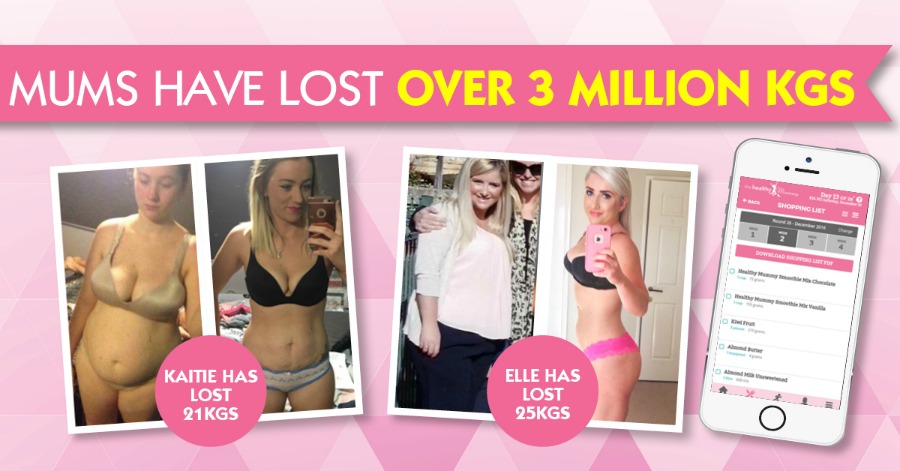 So if you are ready to tone and tighten your booty and overhaul your diet JOIN OUR 28 DAY WEIGHT LOSS CHALLENGE.