A stay at home mum's SURVIVAL GUIDE
Since becoming a mum I have read and researched every aspect of being a parent that I can find. How-to guides on pregnancy, child birth, parenting and even cooking. However, the one 'how-to guide' I haven't stumbled across yet is 'how to survive being a stay at home mum'.
I have owned this title for the past 5 and a half years (on and off) to three incredible children and although I am not an expert, I have learnt some home truths and survival tricks along the way.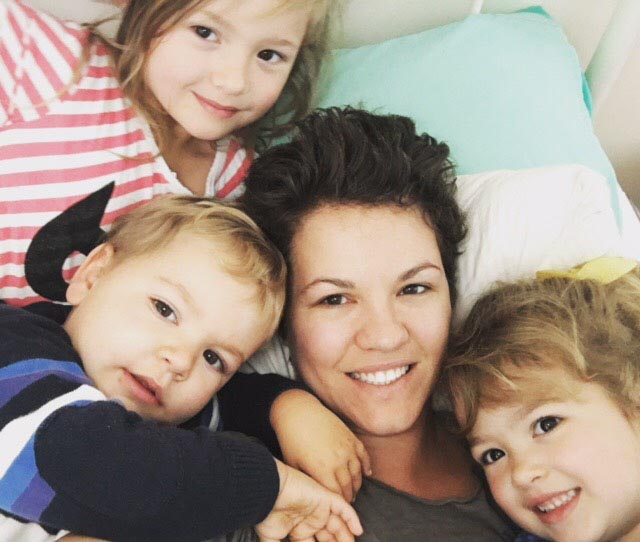 1. Coffee
I never drank coffee until I had kids. It's not so much about the caffeine hit / energy boost, but about the ritual and the time out. I get to chat with my coffee man, catch up with mum friends while the kids play and of course,  I get a little something that is just mine.  That caffeine boost is just an added bonus.
2. It takes a village to raise a family
Such a cliche, but this one really is true. The village doesn't necessarily mean your family, as not all of us are blessed with an instant village. So find yourself a family of choice, support them and allow them to support you. You will need them for so much more than you realise.
3. Date your husband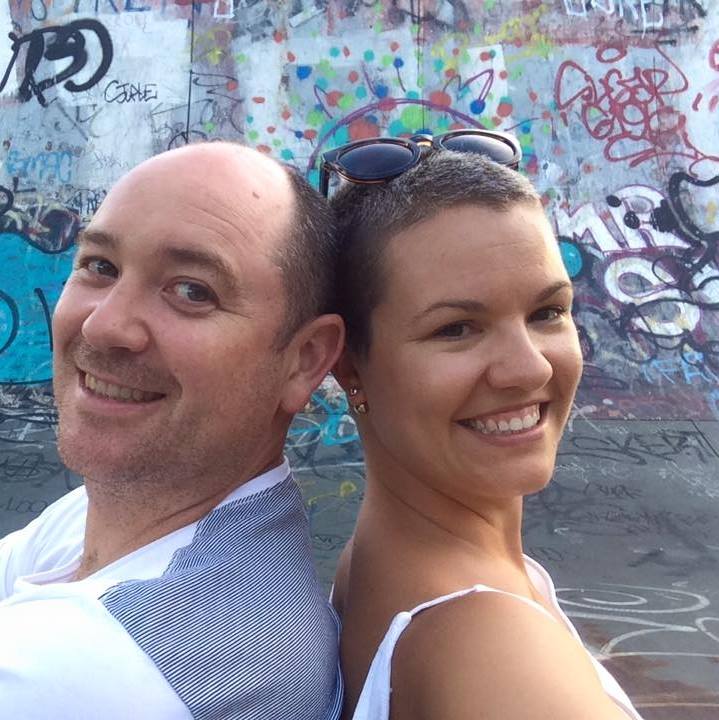 Without your partner to support you, raising your little ones is so much harder.  Spending quality child free time together helps to keep your relationship alive and your family happy.
4. Make your bed
We're often told as mums to ditch the housework and just spend time with the kids because they grow up so fast.  However, when your house is chaos, with piles of washing and toys everywhere, having one room (your room) that is clean and tidy can provide a place a calm when you need a minute.
5. Break up the day
When you're the only adult at home with little kids the days can be very long.  On the days that you are feeling especially overwhelmed or lonely, make sure you break it up into sections. As you get through each part, you are one step closer to bed time!
6. Play dates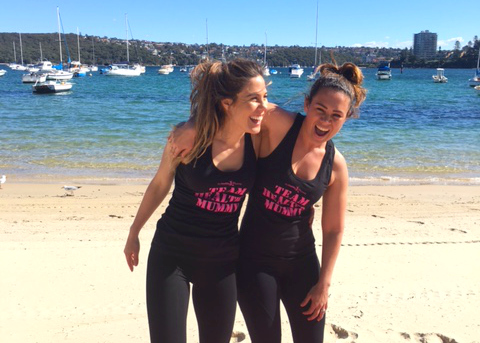 Forget about play dates for the kids, although they're obviously beneficial for their social skills. Playdates with other stay-at-home mums is super beneficial for your social skills too. Make sure you ask other mums on dates, share numbers, and bond.  Having another mum to talk to and other kids to play with your can do wonders for your sanity.
7. If in doubt, find water
There is something magic about the water.  Kids just LOVE it. Weather it's the bath, the sprinlker in the back yard, the beach or the pool.  Whenever I'm having an incredibly chaotic day I take my children to the water and it instantly calms them. Find peace your peace by the water! If you're no where near any water, then nature will do the same – head outside.
Most of all try to enjoy it and don't sweat the small stuff.  Like they say, the days may be long but the years are short.
Are you a tired, busy mum in need of an energy boost?
As busy mums we're all about healthy shortcuts. As such we've created a way for you to get a shot of energy-boosting superfoods into your body by barely lifting a finger. You're welcome!
We've managed to pack 37 ingredients from real food sources into our amazing Super Greens. Our ultimate aim is to give busy mums an energy lift. Most of all, breastfeeding mums don't miss out because it's one of a few on the market that's breastfeeding friendly.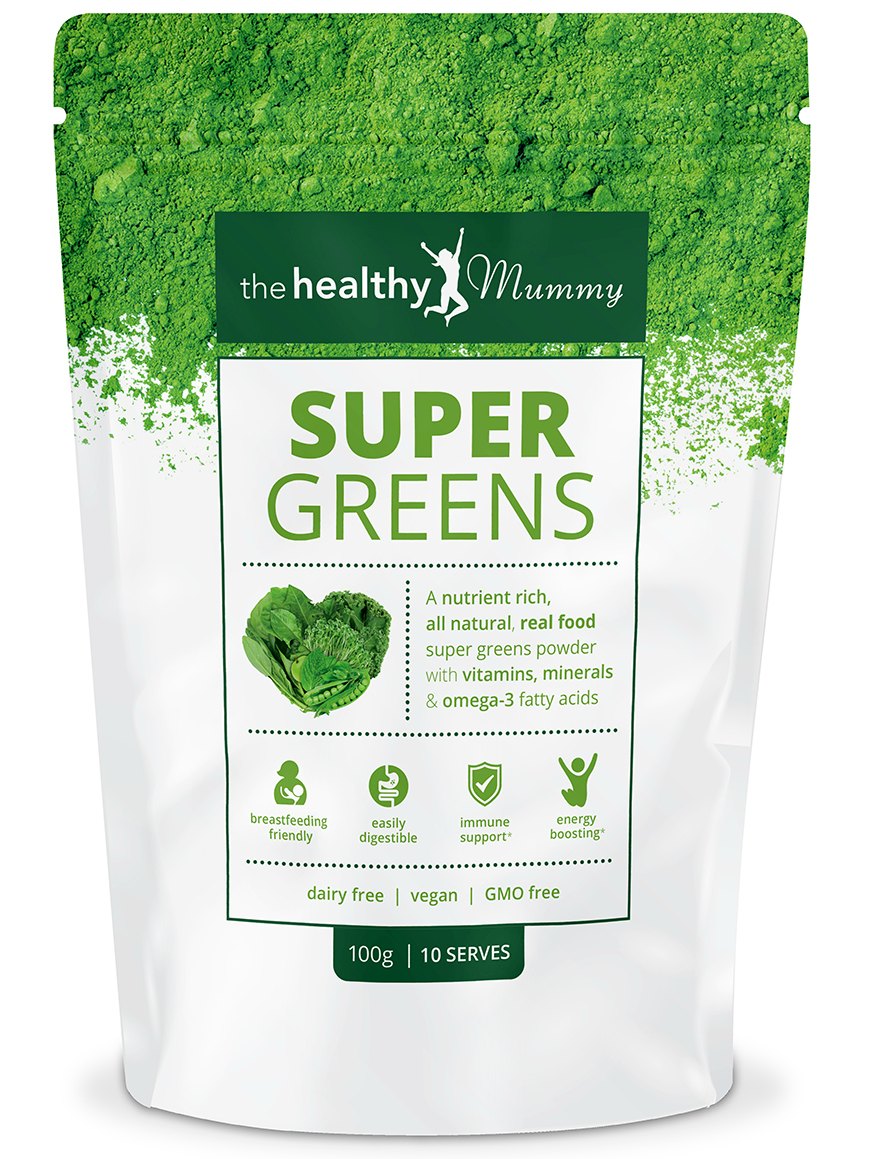 Made In Australia For Our Mums
Super Greens is made in the laid-back NSW town of Byron Bay. It's been put together using some of the world's most incredible superfood ingredients.
This product is high in spirulina; which has been labelled the most nutrient dense food on the planet. Super Greens also contains probiotics.
The whole foods that go into Super Greens are natural sources of vitamins and minerals and are an easily digestible blend.
What it doesn't contain is any dairy, sugar or gluten and it's vegan friendly.
A powerful energy boost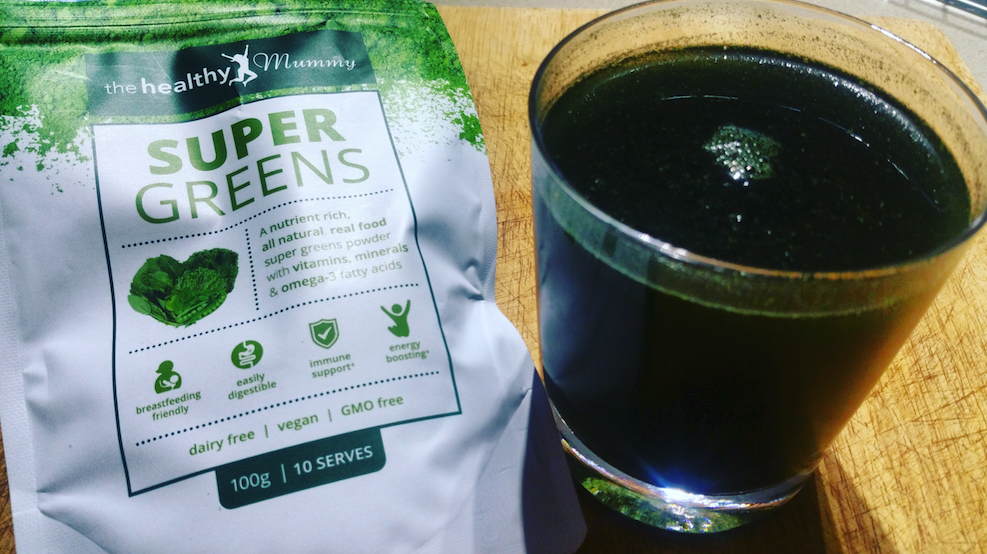 When you're conscious of what you're putting into your body, you need to make every mouthful count. This is why this amazing powder punches well above its weight.
A snapshot of how powerful Super Greens is, this product…
has 56 more times the vitamin B12 of a beef steak.
contains the same calcium as three serves of cheese.
contains the iron of 12 cups of spinach.
has the vitamin C equivalent of 1.4kgs* of oranges.
has 11 times more iron than red kidney beans.
contains 50 times more vitamin B12 than an Atlantic salmon.
has 11 times more vitamin C than 100ml of orange juice.
contains as much calcium as one litre of milk.
has the same vitamin C as half a kilo of red capsicums.
has as much B12 as 77 eggs.
contains four times as much calcium as almonds.
Super Greens Can Help Keep Immune System Strong
Dr Ross Walker says spirulina is one of the most potent natural stimulants of the immune system.
"Not only does it help fight infections, it also keeps your immune system strong and functioning normally in all situations," he says.
And getting this much goodness into your diet is as easy as adding a 10g serve of Super Greens into water or your favourite The Healthy Mummy smoothie.
Busy mums, now is the time to stop making excuses and make sure you're getting your greens! Get your Super Greens mix here.