Aches & Pains During Pregnancy
It is very rare for someone to sail through a healthy pregnancy without any sort of aches and pains. Here are some tips that are a good way to help with these aches and pains.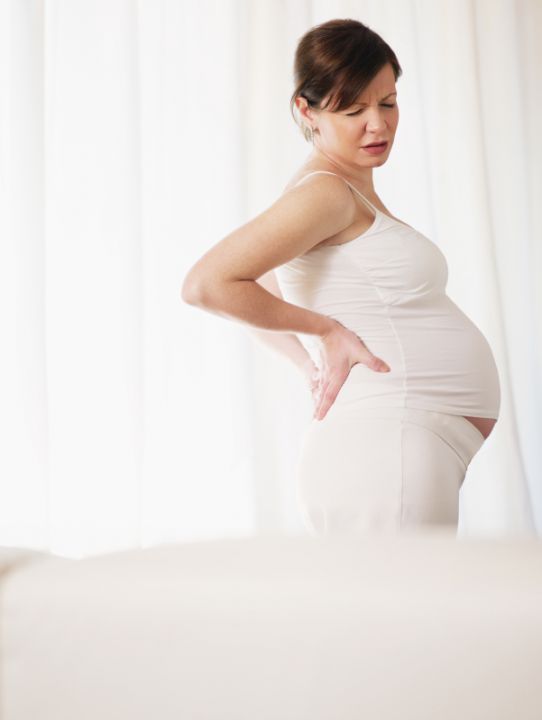 It is very rare for someone to sail through a healthy pregnancy without any sort of aches and pains. Following The Healthy Mummy Eating & Exercise Plan is a good way to help you get some regular exercise and eat well to help with these aches and pains.
There are many aches and pains that can be described but what are normal and what aren't?
If you have any concerns about any of your aches and pains speak to your doctor or a medical professional.
Some of the aches and pains that are relatively normal can include leg cramps, lower back pain, ligament pain and carpel tunnel pain. Your growing uterus placing added weight and pressure to your body causes most of these. The growing uterus can also cause breathlessness for some women. Hormonal changes commonly cause joints, muscles and ligaments to relax causing pains in places you wouldn't normally feel pain. Pregnancy can be uncomfortable for some women through the whole pregnancy.
Lower Back Pain
This is generally caused by the expanding uterus and belly adding pressure to your pelvis and buttocks. In pregnancy the uterus expands 1,000 times the size from pre-pregnancy. It's no wonder it can ache at times. Some women can feel a burning sensation, which stretches around to their belly.
Generally from the second trimester onwards, round ligament pain can be experienced in the groin and/or lower abdomen than can be described as a dull ache like a headache or a stabbing burning pain intermittently. As the pregnancy progresses and the weight of the belly expands out front women's posture naturally changes causing strain on the lower back.
What can you do to alleviate backache?
Heat packs
Massages
Stretches
Yoga
Pregnancy Pilates
Gentle exercise
Wear flat shoes that still give some support (i.e. not thongs)
Sit in chairs with firm straight backs
Elevate your feet when you can
Minimize heavy lifting e.g. your toddler. If you need to pick up other children gently squat, bend at your knees, straighten your back and lift with your arms.
Sleep on your side with a pillow between your legs
Keep weight gain at a steady pace with a healthy pregnancy eating plan and gentle exercise
Wear pregnancy shorts
See a physiotherapist about a supportive belt
Have a warm bath
Carpel Tunnel Syndrome
Pregnancy related carpel tunnel syndrome can also be a common ache/pain that women complain about. Like normal carpel tunnel syndrome the symptoms are the same (tingling, pins and needles, numbing, wrist aches) but is heightened by the extra fluid women accumulate during pregnancy. For the majority of women it subsides after pregnancy when the hormones settle down. Some women have said it has returned with each pregnancy. If you are experiencing numbness place your hands in warm water or get a wrist splint fitted.
Braxton Hicks
These are described as cramps in your uterus that aren't regular in nature. If your tightenings are at regular intervals speak to a doctor or midwife by ringing the hospital as they may be contractions. Braxton hicks are normal. They generally begin to occur from around 20 weeks gestation and increase towards the end of pregnancy. Some doctors have described them as practice contractions for the body. They can be quite painful for some women whilst others do not feel them.
Headaches
Headaches can be quite common in pregnancy. Getting plenty of rest, drinking plenty of fluids and eating regularly can help headaches. Taking paracetamol is safe in pregnancy when following the directed instructions. It is recommended to avoid ibrufen and aspirin during pregnancy. Other options to assist headaches include using stress-decreasing techniques such as yoga and meditation. If you have high blood pressure, visual disturbances and headaches see your doctor.
Leg Pains & Cramps
Leg pains and Cramps can be extremely painful. A lot of women complain of them occurring at night. Be mindful when you wake up yelling at night because you may scare your partner!! If you experience a leg cramp straighten your leg and flex your toes. Massaging your calf can also help. If cramps persist you may need to speak to your doctor about a calcium and magnesium supplement.
Ali Pickles, Midwife
Click here to visit our pregnancy products shop.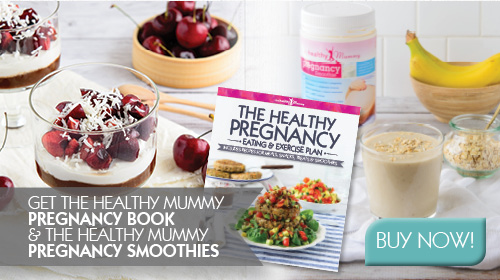 Disclaimer: Always speak to your doctor before changing your diet,taking any supplements or undertaking any exercise program in pregnancy. The information on this site is for reference only and is not medical advice and should not be treated as such, and is not intended in any way as a substitute for professional medical advice..
Our plans promote a health weight gain in pregnancy to benefit the mother & baby and you can read more on this here 
The owners of The Healthy Mummy do not make any representations or warranties, express or implied and shall have no liability or responsibility to any person or entity with respect to any loss or damage caused or alleged to be caused directly or indirectly by the information contained herein and nothing in this disclaimer will limit or exclude any liability for death or personal injury resulting from negligence, limit or exclude any liability for fraud or fraudulent misrepresentation, limit any liabilities in any way that is not permitted under applicable law or exclude any liabilities that may not be excluded under applicable law.