Drinking apple cider vinegar? Is this yet another crazy weight-loss idea?
Not this time! And no, you don't have to drink it by the spoonful. Studies have shown it can help lower blood sugar levels, which in turn can help avoid fat around your middle, and diabetes.
It is also a GREAT addition if you are following the 28 Day Weight Loss Challenges.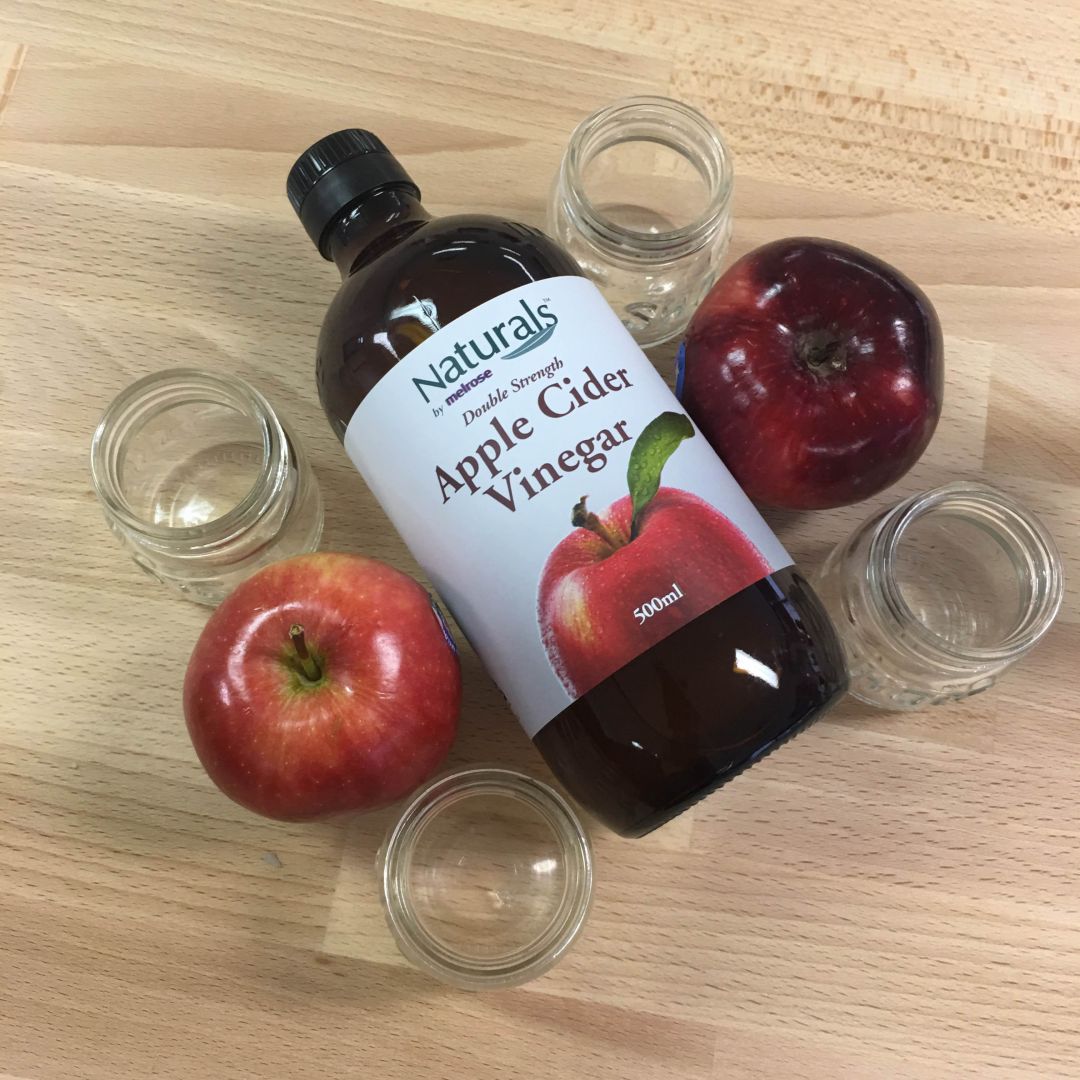 How does apple cider vinegar help weight loss?
Apple cider vinegar can help to balance blood sugar levels, and make you feel fuller so you won't feel like eating as much – so it can act as an appetite depressant.
High blood sugar levels are often linked with obesity, and creating abdominal fat, so it's important to keep your blood sugar level as even (not too high or too low) as possible.
Lower blood sugar levels and your waistline
High levels of sugar in your blood, if not utilised by your body as energy, is stored as fat, mostly belly fat around your tummy and waist, so trying to keep sugar intake low, and helping to balance blood sugar levels with something like apple cider vinegar will help this issue.
Weight loss benefits of Apple cider vinegar
It is generally believed that the nutrients, enzymes, and organic acids in apple cider vinegar help weight reduction by acting as an appetite suppressant, by increasing your body's metabolic rate, by reducing water retention, and by helping you maintain a feeling of wellbeing.
Recent medical research has also highlighted the connection between insulin levels and weight loss. That coupled with the fact that cider vinegar is known to slow the rise of blood sugar after a meal leads to the suggestion that the taking of apple cider vinegar with a meal reduces the amount of insulin required to process the meal resulting in weight loss and is a help to people with type 2 diabetes.
How to use apple cider vinegar
It's a trick that you can do when you're on the 28 Day Weight Loss Challenge – either mix two teaspoons in a large glass of water to dilute it, or add into (or as) your salad dressing.
Our Healthy Mummy nutritionist Elisha Danine says "fermented foods, broth and prebiotic foods help with weight loss. Apple Cider Vinegar is good for digestion – it helps to stimulate digestive enzymes that help break down food."
Find apple cider vinegar in the health food aisle of the supermarket – add it as a dressing to salads or mix a tablespoon in a large glass of water as a drink. To ease you into the unfamiliar flavour, you may like to add a splash of vegetable juice to dilute the taste.
Want to give Apple Cider Vinegar a try but not sure about the taste? Try our Apple Cider Vinegar Tablets TODAY!
Health benefits of apple cider vinegar
Stabilises blood sugar levels
Adding apple cider vinegar to your recipes can help to combat the blood sugar spikes that can come from a meal high in sugar or carbohydrates.
This, in turn, will help alleviate the inevitable blood sugar crash afterwards, meaning you'll be less likely to reach for the biscuit tin at 3pm.
Has probiotic benefits
The health of our gut affects our whole body, so it pays to look after the good bacteria in there.
Improve your gut health by adding apple cider vinegar (ACV) to your diet, and you can also expect to reduce stomach fat at the same time.
Apple cider vinegar may help lower cholesterol
There has been no definitive proof that ACV will lower your cholesterol there have been multiple animal studies that found the acetic acid in ACV lowered the cholesterol in animals. There was also a study that indicated ACV could help lower blood pressure as well.
A report in Bioscience, Biotechnology, and Biochemistry,  had rats with high blood pressure given acetic acid which saw a drop in blood pressure compared with a control group given no vinegar or acetic acid. However talk to your doctor before using ACV to help these health issues large amounts of apple cider vinegar may pose a problem for people taking certain medications with severe side effects.
If you don't like the taste of Apple Cider Vinegar try The Healthy Mummy Apple Cider Vinegar tablets.
Four weight loss results to inspire you
1.Rae Willingham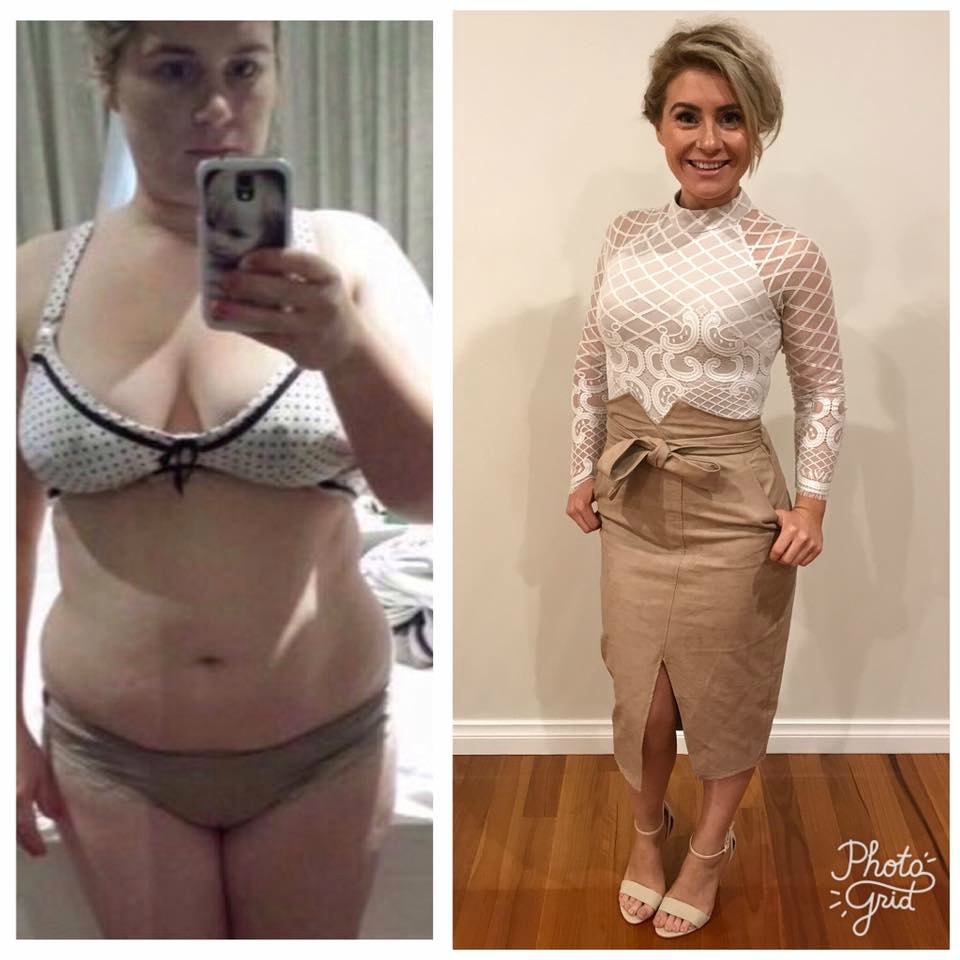 Mum of three children young children, Rae, has overcome negative self-belief in the face of some very big obstacles. After losing 25kgs* and maintaining her goal weight with The Healthy Mummy 28 Day Weight Loss Challenges she says:
"I am no longer the girl who suffered debilitating anxiety and regular panic attacks. The one full of excuses not to go out and enjoy life. I am now this amazing butterfly who loves her life and lives it with no worries (well far fewer, I am still a woman after all!)".
2. Jo Hart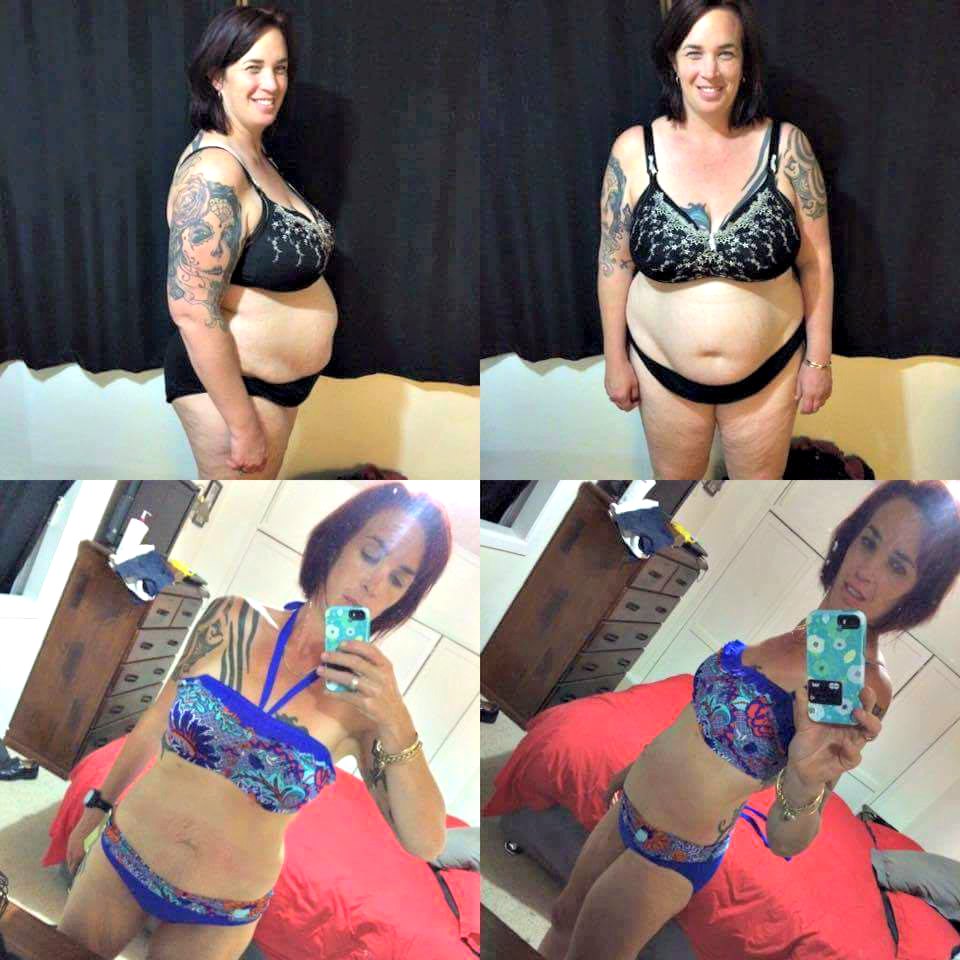 Jo Hart not only rocks her new bikini, but she has also lost 38kg* with The Healthy Mummy 28 Day Weight Loss Challenges.
She says:  "I am proud of the change I have made for not only me but for my family too".
3. Renée Harrison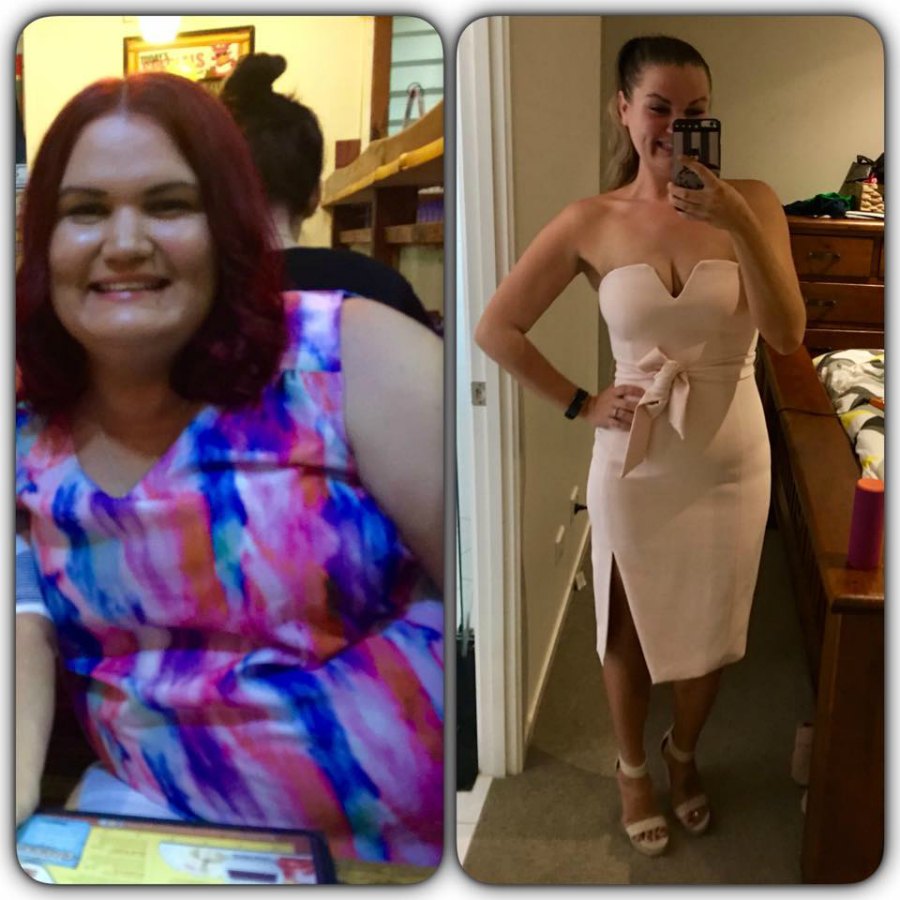 Renée, from Central Queensland, has overcome depression and anxiety stemming from an abusive relationship and transformed her body losing 50kgs* (from 115kgs to 74kgs) with The Healthy Mummy Smoothies, free snack recipes and portion controlled high protein meals.
She says: "previously I lived day by day, but now I embrace life as it were my last day on the earth!".
4. Elle Temple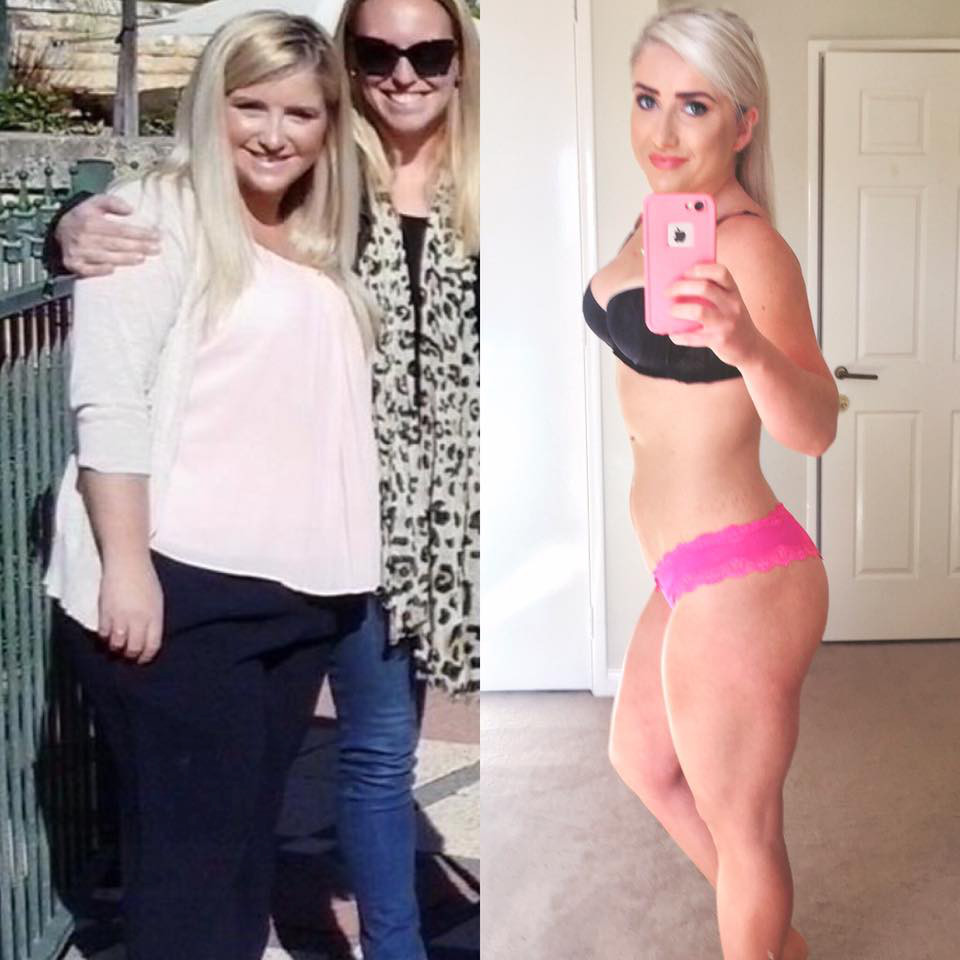 Smashing her weight loss goal of 25kgs* (from 83.6kg to 58.6kg) with the 28 Day Weight Loss Challenge, Elle now focuses on toning up.  Elle says:
"today I am thankful that I am no longer afraid of having photos taken of me. I love that I have photos to look back on and am proud of how far I have come. From being 'obese' and having no energy to tackle my day, to being a healthy weight and being able to spring around with my crazy toddler."
Take charge of your health and wellness with the 28 Day Challenge
Want to shift your body weight but feel like you have NO TIME in your day to exercise and eat a healthy diet?
That's where the Healthy Mummy's 28 Day Weight Loss Challenge can help.
28 days of at home exercise routines (no gym needed) – with video instruction
Customisable and breastfeeding friendly meal plans
Time-efficient exercises for busy mums – under 30 mins
Challenge combines Pilates exercises with interval and circuit training (HIIT)
Suitable for basic to advanced fitness levels.
Home to thousands of EASY-TO-MAKE recipes
Weight loss tips and motivation to stay on track
To find out more about joining the 28 Day Weight Loss Challenge.