Real Mum Stories: How Solo Healthy Mummy Bec manages to stay slim and look after 5 kids while hubby works away!
Bec Ashforth has lost 55 kilos with The Healthy Mummy and talks about how she manages to stay slim and look after 5 kids while hubby works away!
Bec Ashforth has lost 55 kilos with The Healthy Mummy. Here she shares her tips for running life a little more smoothly while still reaching your goals.
"With a special shout out to all the FIFO mummys, defence wives or single mums, don't worry, I got you ladies!"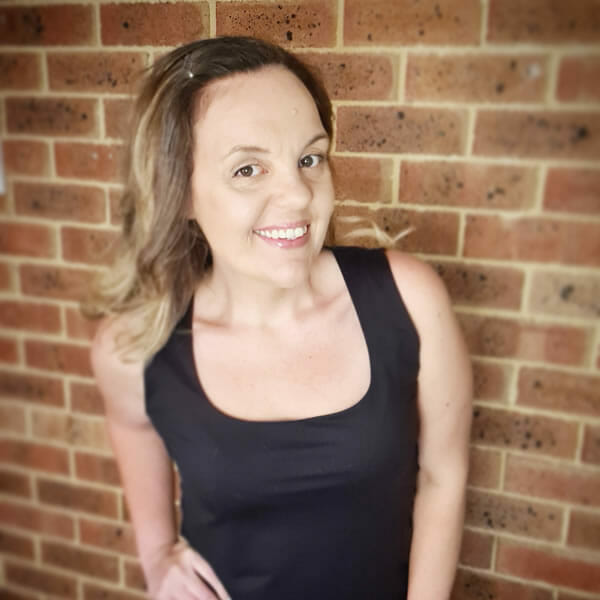 "Life can get a little crazy when you need to fly as a solo mummy for a few weeks or even months. The days are long and sometimes even a little lonely. Here are some tips on how to still reach your goals when you get left holding the baby, so to speak!"
Realise your worth, then celebrate it!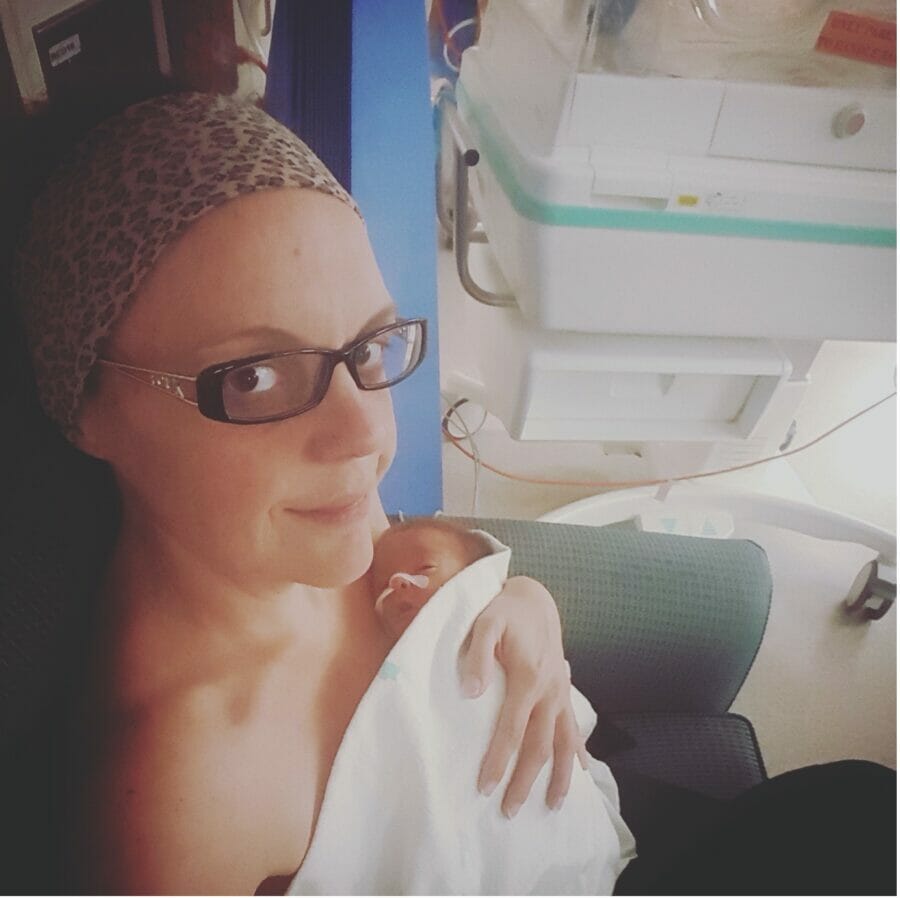 "Look at the evidence! When you have just got on and done it all the while flying solo. Hard evidence will help show your heart and brain that you can achieve it all (TRUST me you can !) The last thing you need is your 'solo mum' telling you you can't, it's always you can!
Even being married I have done many things solo. I have moved states 1000's kms for my family, I have said goodbye three days post-birth to a baby in NUC , I have brought a baby home from hospital to a ' husband less' house and so much more! Trust me, during these trying times, knowing your worth and power, is of the up-most importance. It will see you through the most difficult of days!"
Find your tribe!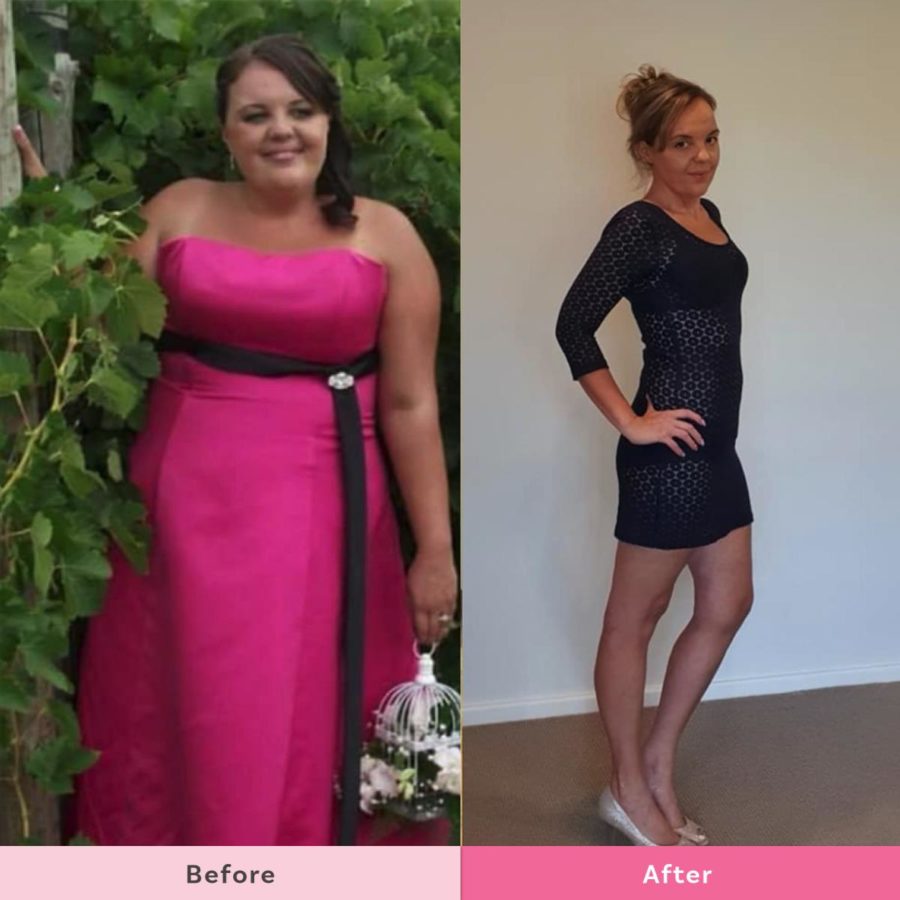 "Being a mum can be lonely at times, and trying to start a new healthy lifestyle can feel like extra pressure that's just not needed. But trust me you are not alone in this mission. There is an amazing resource within the Healthy Mummy Community to help you out, each and every day! Join one of the Healthy Mummy Facebook groups or look for a Healthy Mummy Consultant. Did you know that the people around you will directly contribute to your success, or failure? So make sure you find your Tribe and ensure your success!"
Get Organised!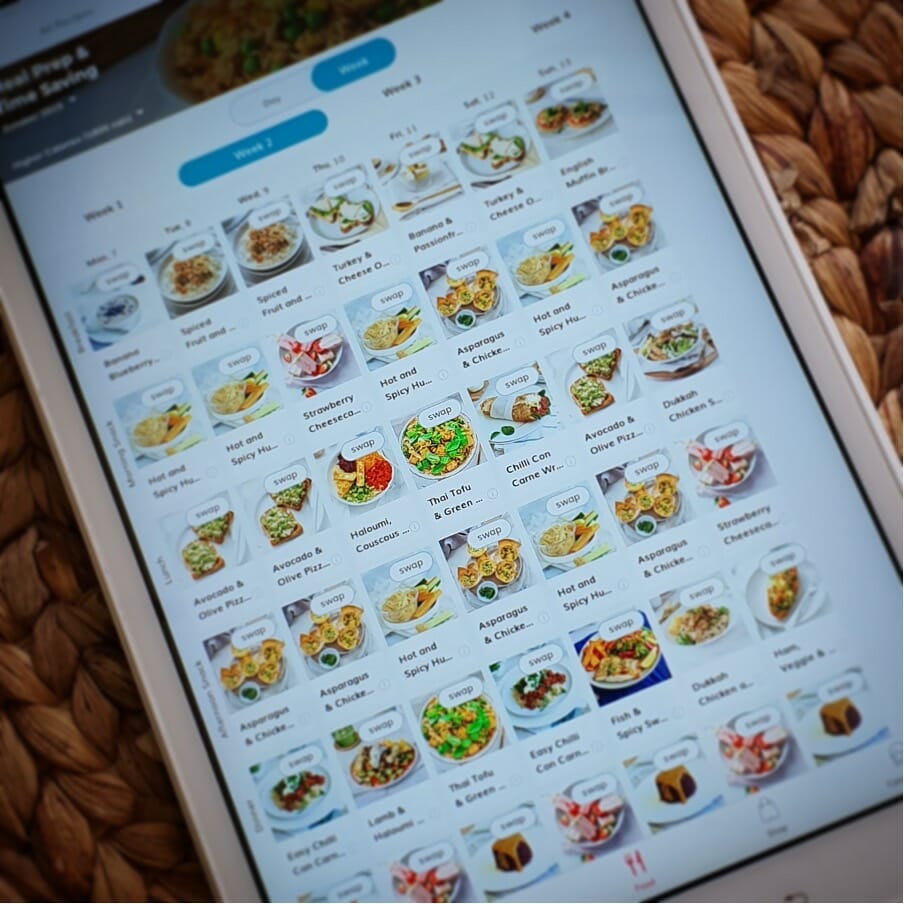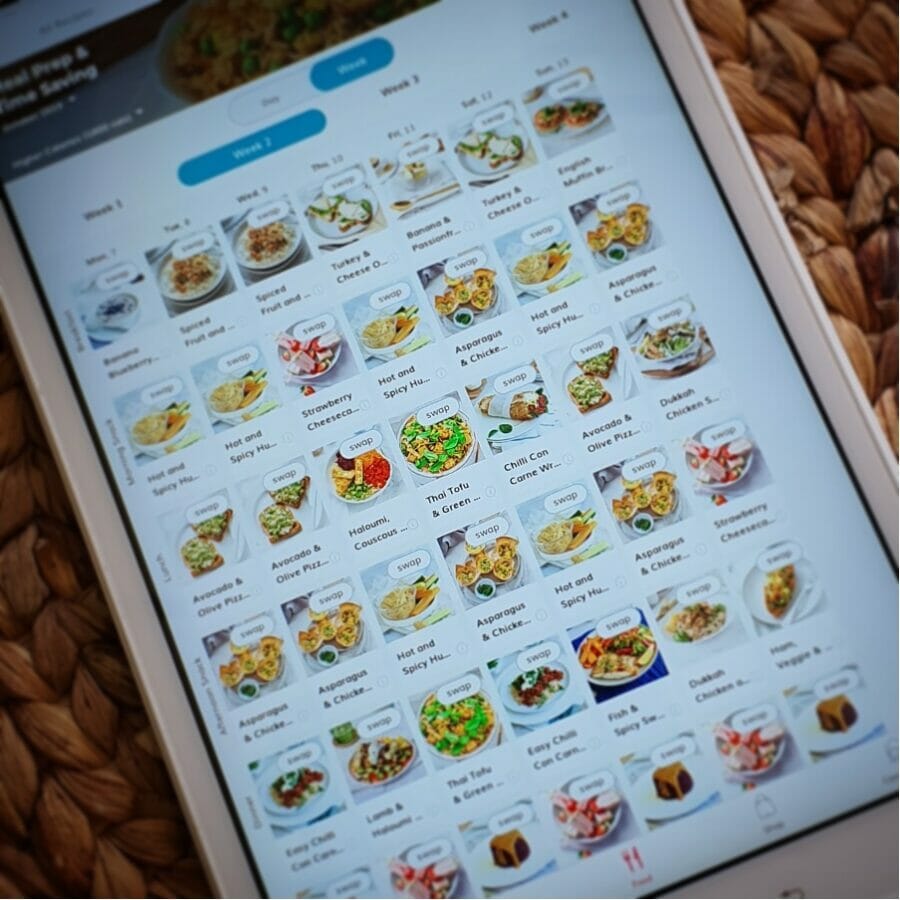 "Being a mum can be lonely at times and trying to start a new healthy lifestyle can feel like extra pressure that's just not needed. Meal planning and prep are the key elements to your success! It's not about working hard, it's about working smarter.  Try using the  Healthy Mummy 28 Day Challenge App,  it does all the hard work for you. It's like a little personal assistant in your back pocket every single day and night, no matter what! It's definitely around more than the hubby! It will save you time, money and most importantly, energy."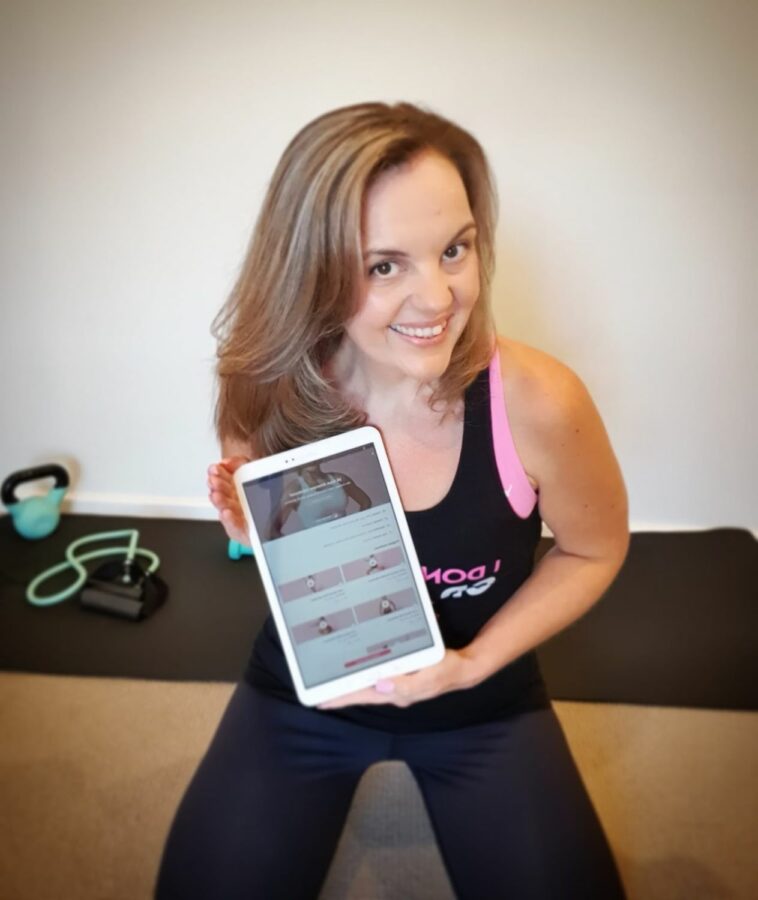 "We all know you need twice the amount of energy when flying solo. The Healthy Mummy App is the one stop shop for tracking your calories,water and workouts. It provides daily motivation and inspiration to get you going each and every day.
There is also the amazing power of the tools that can be used to help you shift your mindset towards living your best life. Then, there's the Mind, Body and Breath, with so many meditations to pick from. These can help you on your bad days to focus and energise, or help you drift off to sleep."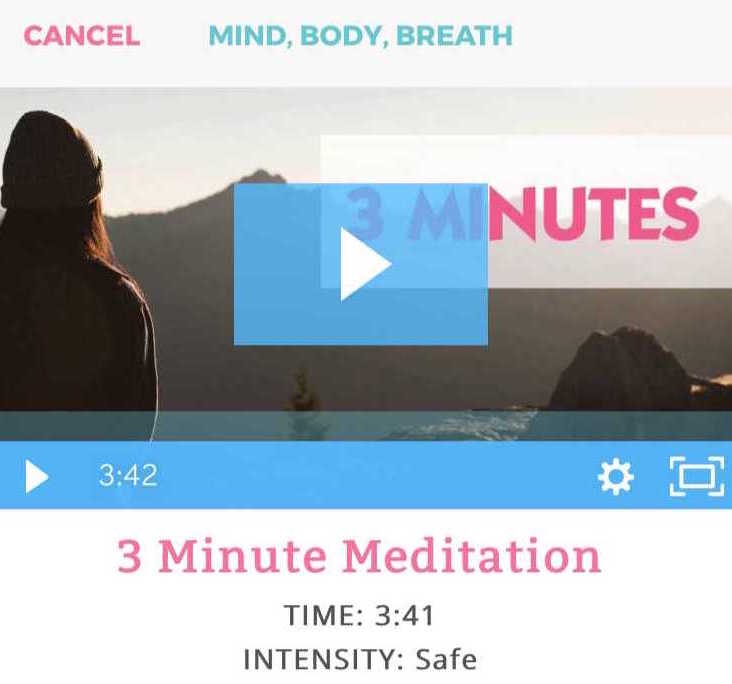 We all know that those first few nights after giving birth can be terribly hard to adjust to, and going into the land of nod, when you are on solo duty, can be extra tricky. There are also stacks of workouts to pick from, without the need to pack the little people off, so you can get your workout done. On the really bad days, Wendy and all the amazing trainers at The Healthy Mummy, don't mind if you stay in your pjs or if the children are running amuck!
Set a Goal!

"Sometimes I am solo for just a few weeks, and other times it can be months. So, I like to add little goals for the short term to my normal weekly focus goals. The little goals may be something like meditating once or twice a day, and the big goals to be to lose 2 kg. I have always set myself hefty goals. My first big solo goal, was to drop the last of my big weight. To get from 80 kgs to 60 kgs and, I did it, it wasn't easy but I got there.
Setting goals helps me to stay on track and be on the ball no mater what life chucks at me. We are currently in a long stint, so I am working on losing my Covid-19 gained KGs (as I am sure we all have a few!) as well as re-habilitating with an injured knee. Try using The Healthy Mummy Smart Goal Setting Tool. This will act as a guide to help you set realistic goals that you can achieve while your flying  solo."
Take time for you!

"Every single day, for a minimum of 10 minutes, stop everything for everyone else and just be with you for that time. I find it works best at the end of the day after the little people go to bed, or getting up early before my little people. Some of the things I like to do in my time are things that just benefit me. Like a long bath or a quick face mask, obviously with The Healthy Mummy Skin Range. 
Other things you can try are listening to a podcast or reading a few pages in a book that you love, fliping a few pages of the latest  Healthy Mummy Magazine with a nice cup of coffee, this time is all about you."
We must fill our own jug each and every day, so we can continue to fill the cups around us each and every day.
Are you ready to kick-start your weight loss?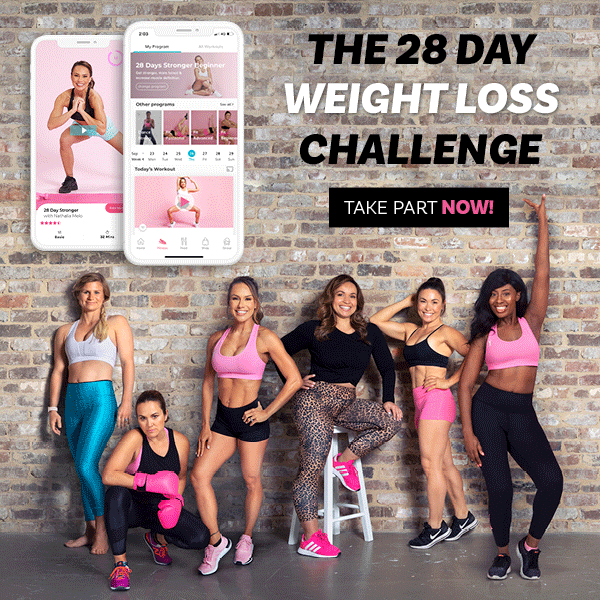 Want to shift your weight but feel like you have NO TIME in your day to exercise and eat healthily?
That's where the Healthy Mummy's 28 Day Weight Loss Challenge can help.
What do you get? You get access to:
28 days of at home exercise routines (no gym needed) – with video instruction
Customisable and breastfeeding friendly meal plans
Time-efficient exercises for busy mums – under 30 mins
Challenge combines Pilates exercises with interval and circuit training (HIIT)
Suitable for basic to advanced fitness levels.
Home to thousands of EASY-TO-MAKE recipes.
Find out more about joining the 28 Day Weight Loss Challenge.