The BEST workouts to do when you're TOO TIRED to exercise
Some days it's hard to fathom the thought of exercise – as mums we've either been up all night, or up really early or just generally run down from the demands of chasing the little people in our lives.
Healthy Mummy Kelly Garlepp has lost 23kg following the 28 Day Weight Loss Challenge and today she shares the best workouts for mums to help them boost their energy when they're feeling tired.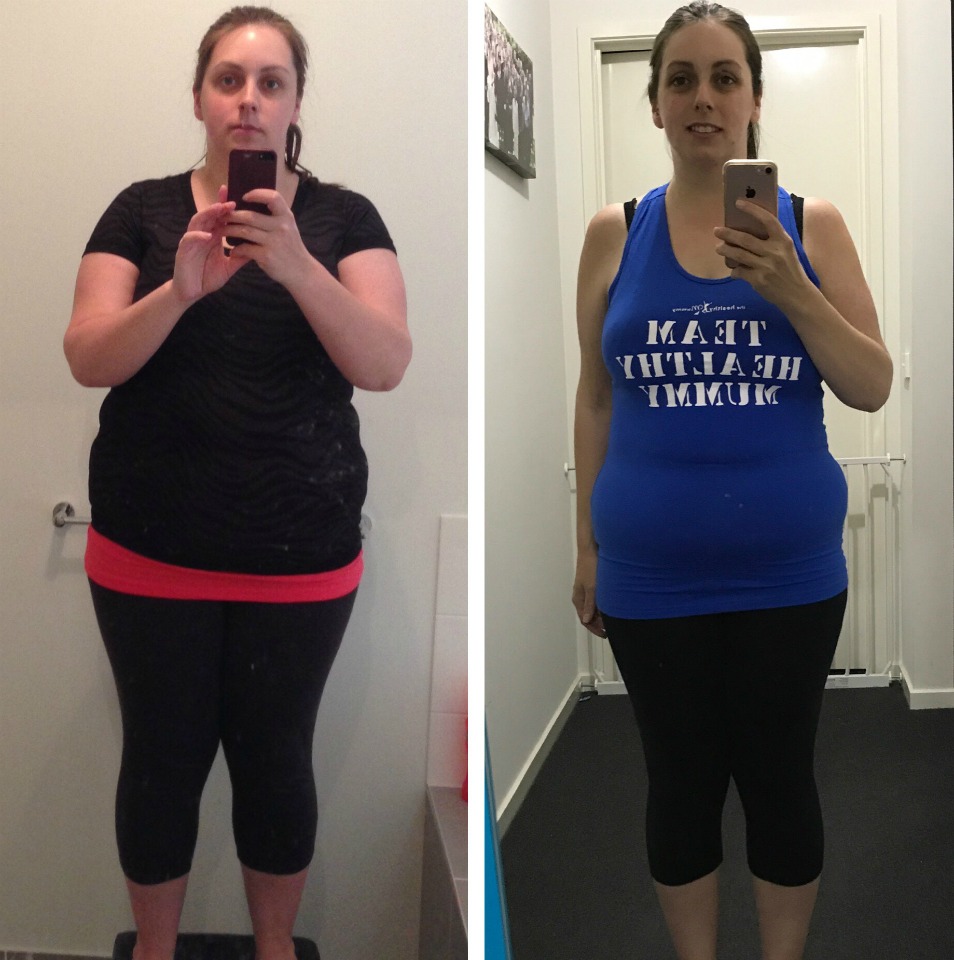 Kelly's best workouts for when you're TOO tired to exercise
Kelly credits the 28 Day Weight Loss Challenge as being "my one constant, no matter what is happening in life I know that I have an amazing meal plan to follow and a variety of workouts to utilise."
"Extra energy can be hard to come by. The busier the household the more out of reach an hour or two at the gym becomes- but all is not lost," she says. 
"For all of the tired, overworked, schedule juggling women out there is still time in your day to do something for yourself, to strengthen and move your body – the trick is to banish the excuses!"
Here are Kelly's best workout tips:
1. Tabata
Are you time poor? There are 1440 minutes in a day- and Tabata only takes 4!
You could even fit it in while cooking dinner! There are currently eight different Tabata workouts on the App some for beginners, some advanced.
All other Challenge exercises can be done in under 15 minutes and there is so much variety you will never get bored with the options. The 28 Day Weight Loss Challenge app is like your PT in your pocket, with so many new options now there is something to suit every time frame and level of fitness.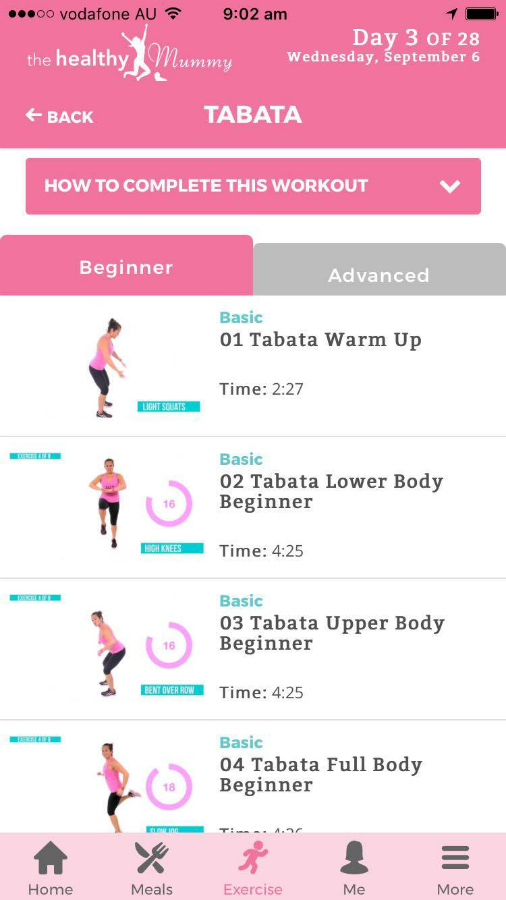 For more on Tabata, click here. 
2. Let the kids join in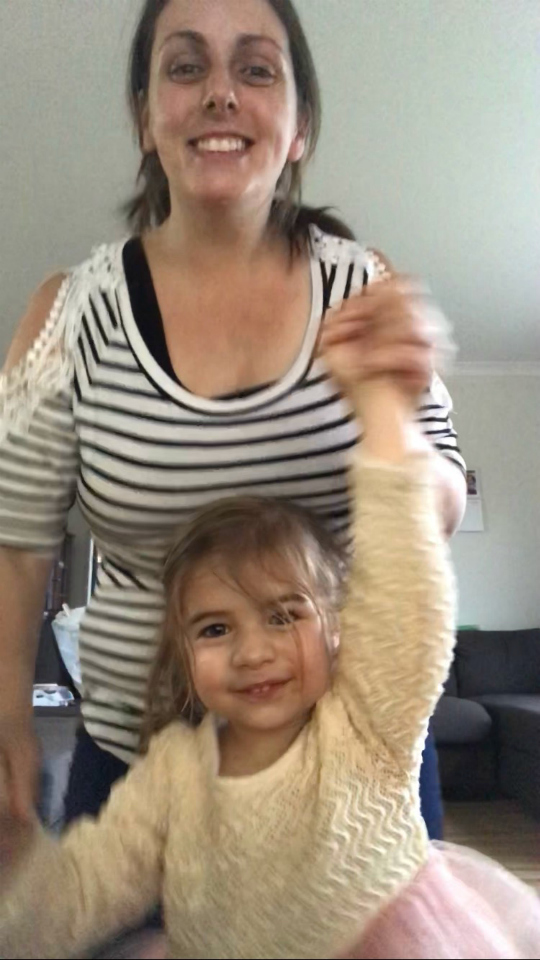 Are the kids being clingy? Let them join in or use them as weights! Put on some music and have a DanceFit dance party – it doesn't have to feel like exercise to get the blood pumping.
Children learn by example, so show them ways to fit physical activity in to normalise a healthy lifestyle.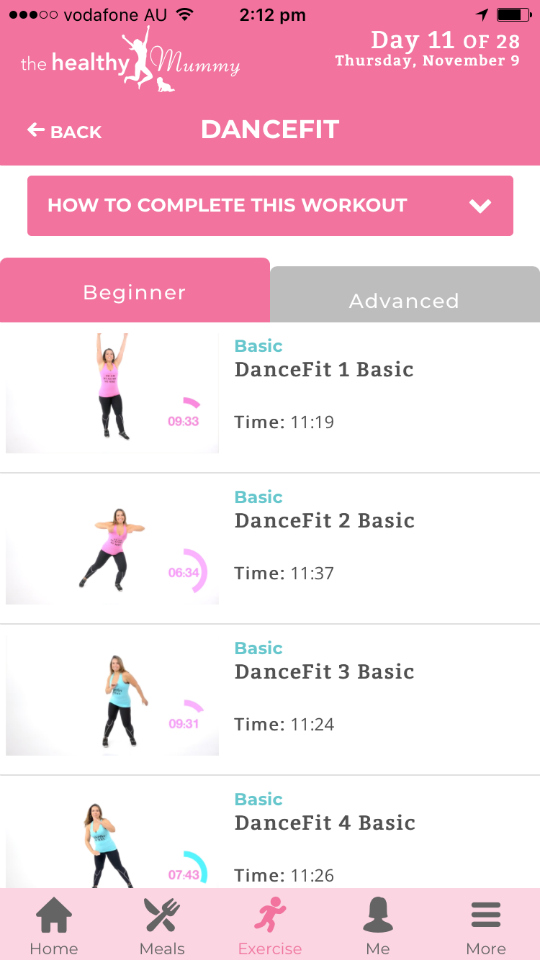 For more on DanceFit, click here. 
3. Exercise in the morning
Are you too tired? Every little bit counts and getting moving will increase your energy. Exercising in the morning can set up your motivation for the whole day.
Exercising in the evening may mean a better nights sleep (if that can exist as a parent)!
4. Walk everywhere you go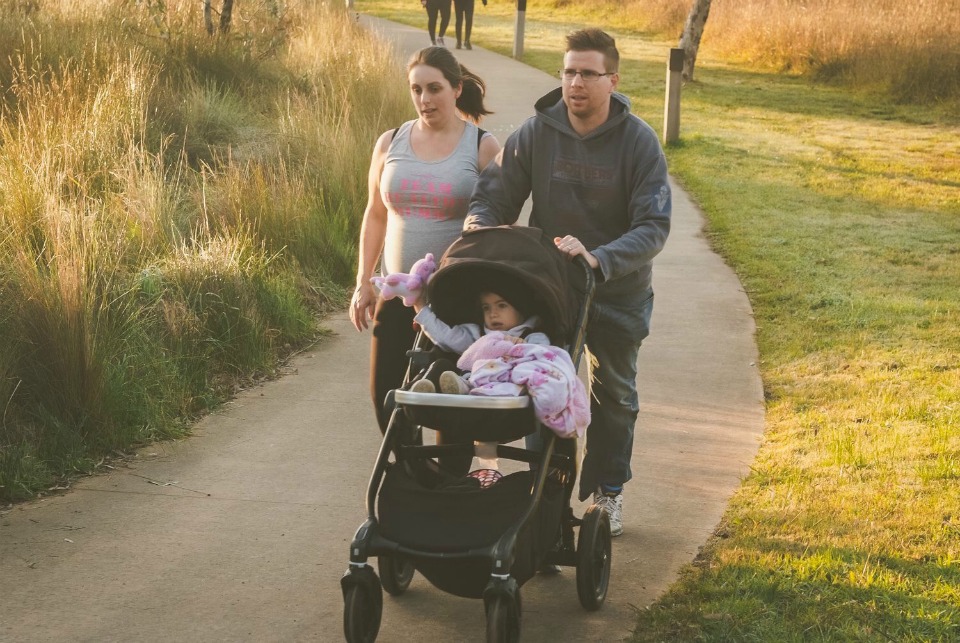 Finding ways to boost incidental exercise such as walking to the shops, taking the stairs, parking further away, completing squats while doing the dishes or chopping vegetables, fitting in some bench push ups while waiting for the kettle to boil, doing some squats each toilet visit- it all adds up and will make a difference in the long run!
Why not fit in some squats, lunges and tricep dips when you next take the kids to the park? Or if you are really keen, set your alarm on a Saturday morning and find your local park run- this will get you going!
There are also many outdoor park gyms being installed by local councils – free and accessible.
Lose the excuses and find your results!
Kelly's 23kg weight loss story
"The Challenge provides me structure even when my days turn to chaos, and it is adaptable," she says.
The mum-of-two says the Challenge has seen her through so many phases over the last two years, from being a new mum with postnatal depression, to being a mum on a tight budget, a mum returning to work and juggling the work/ life balance and now as a mum of a toddler and newborn.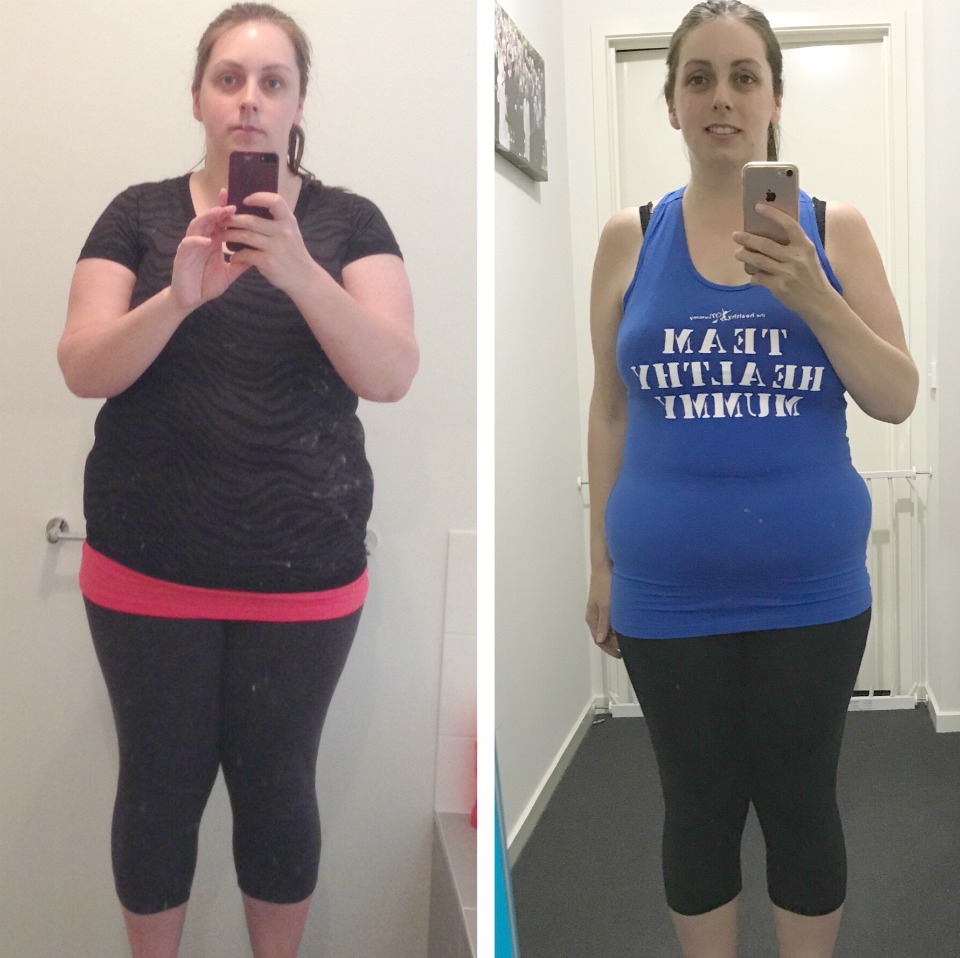 Kelly continued to follow the 28 Day Weight Loss Challenge meals during her most recent pregnancy, and while the pregnancy itself was complicated, she says she knew she was nourishing her body.
"I had gestational diabetes, which was diet controlled- the Challenge meal plan kept my blood glucose levels within the target range," she says.
Kelly says she strongly believes the 28 Day Weight Loss Challenge has given her daughters the best version of their mum now.
"I am no longer needing treatment for depression and I am looking after myself. I am happier, more confident and no longer hiding from the camera or social situations," she continues.
"Healthy eating has become a normal way of life. My whole family (husband included) eat the same easy, healthy meals and we haven't come across anything that hasn't been a hit. My husband has recently needed smaller jeans too- winning!
"Thanks to the Challenge I know I am showing my family how enjoyable and delicious an active,  healthy lifestyle can be. There is no way I could have accomplished this on my own."
Join Kelly on the 28 Day Weight Loss Challenge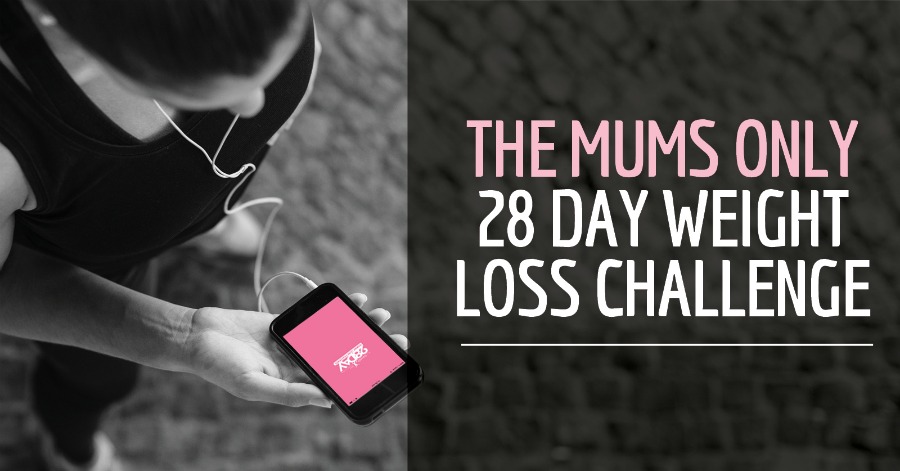 If you are inspired by Kelly's before and after pics and want to take charge of your own health and weight – then join our 28 Day Weight Loss Challenge TODAY.
With more than 3,500 delicious (and healthy) recipes, 350 exercises & 24/7 support – the 28 Day Weight Loss Challenge  is designed (and proven) to help busy mums like you lose weight!
To learn more about our challenge OR to join – click here.
To support your weight loss, The Healthy Mummy also has a range of delicious and good-for-you smoothies.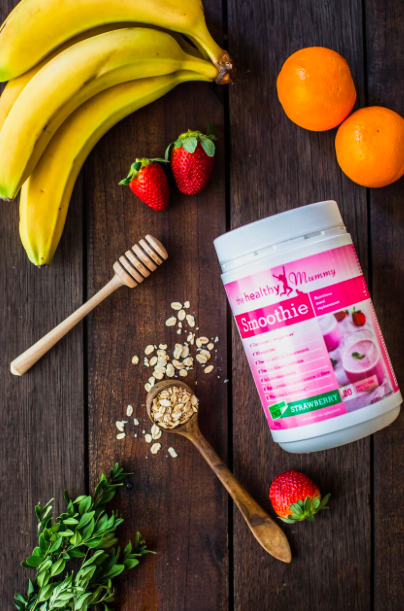 Our smoothie range offers an excellent source of essential vitamins, minerals, nutrients & important antioxidants. It does not contain any weight loss accelerants, caffeine gluten and is dairy free. It is also a non Genetically Modified product!
To learn more about our smoothies – click here.
To purchase one of our smoothies – click here.