This mum credits The Healthy Mummy for making her a better, fitter & healthier mum
Nic is a mum who not only attributes The Healthy Mummy to changing her life but saving it and her marriage. Now she is sharing how she has become a better, fitter and healthier mum since joining The Healthy Mummy.
Nic Marnell is a mum who not only attributes The Healthy Mummy to changing her life but saving it and her marriage.
Now Nic is sharing how she has become a better, fitter and healthier mum since joining the 28 Day Weight Loss Challenge.
Read her story below.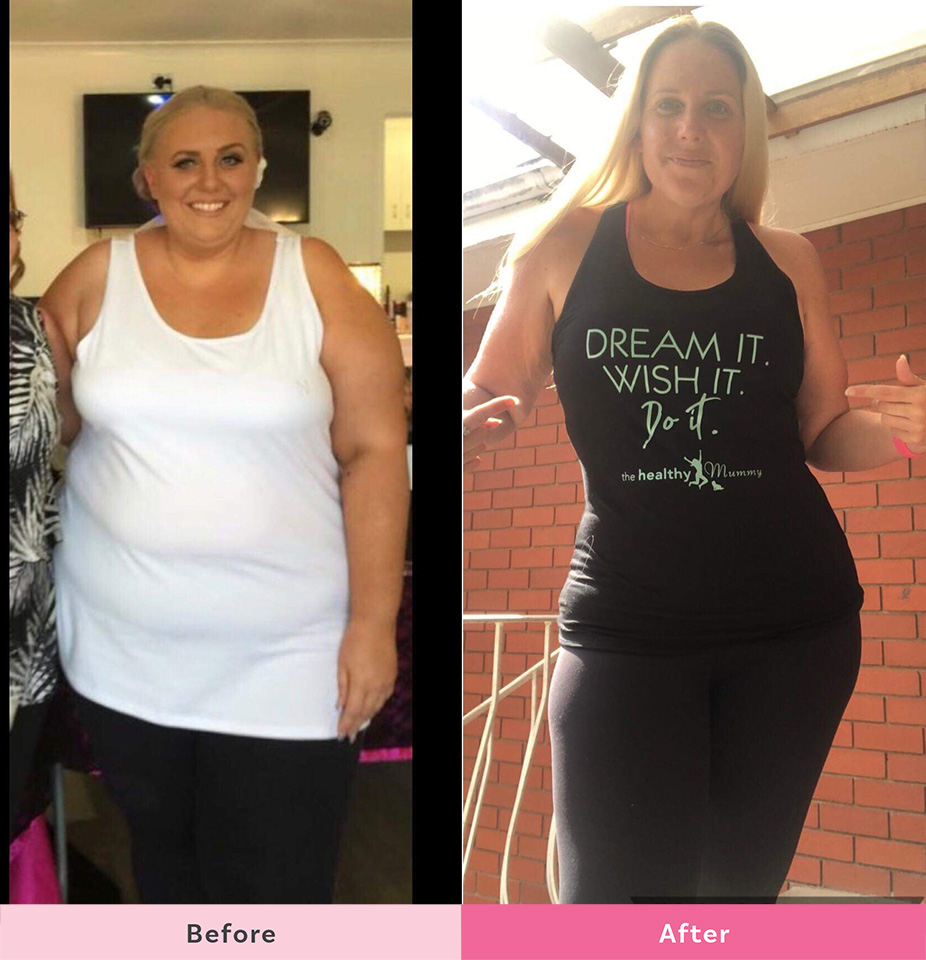 The Healthy Mummy helped this mum be a better, healthier and more active mum
Nic says, "If you asked me at the end of 2017 where I would be now, I would of probably said I don't care.
My marriage had just broken up. I was a mess. I couldn't get out of bed. I lived off energy drinks and junk. I cried all day. I had three children I struggled to give what they needed.
They needed a healthy and strong mum, both physically and mentally and I was neither.
The beginning of 2018 after some soul searching I decided I needed to do something about my situation. I had lost 17kgs throughout 2017 after weighing in at my heaviest of 146kgs. But I was killing myself with my lifestyle.
Enough was enough.
A friend added me to the Healthy Mummy  Private Support Group.  I sat and looked at all the amazing transformations. I thought to myself, I could never do that. But I had to try for my kids.
All these mums being the best for their families. My kids only had me, what if they didn't any more? So I started following the free recipes.
I sat down and made goals. Things I needed to do to find me. Who I was. You see I needed to do this before I could be a better mum."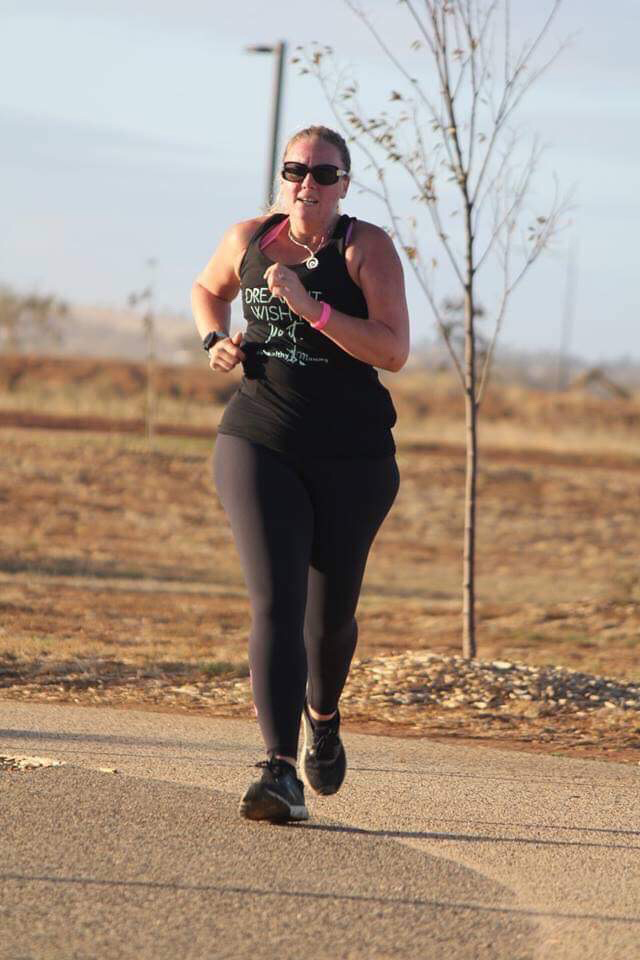 "I started to see changes. I was kicking goals. I decided to try The Healthy Mummy Smoothies. Omg I haven't looked back. I'm now on my 10th 28 Day Weight Loss Challenge.
I've lost 60kgs all up. Gone from a size 26 to a 12/14. But that's not the best part. I'm showing my kids that you can do anything.
Give it your all and the rewards will following. Monkey see monkey do is so true. My kids know what's healthy and what's not now.
They enjoy being active and we do this together. AND I've found ME!!! My marriage is back on track. In fact my husband is my biggest supporter.
If it wasn't for The Healthy Mummy and the amazing community I wouldn't be here to tell my story. I wouldn't have met some amazing friends. And I wouldn't be celebrating this Mother's Day being the best mum I can be for my kids."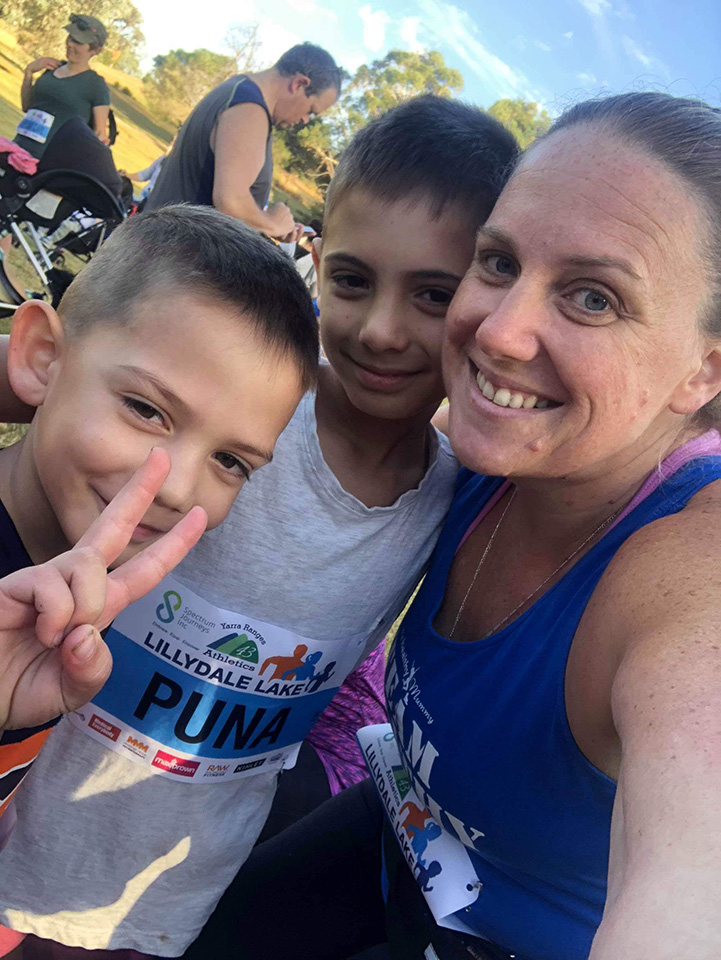 "All I wanted this Mother's Day was for all my three children to run the Mother's Day classic with me and that's exactly what we are doing. TOGETHER.
Being active… my kids are my why and The Healthy Mummy is my how."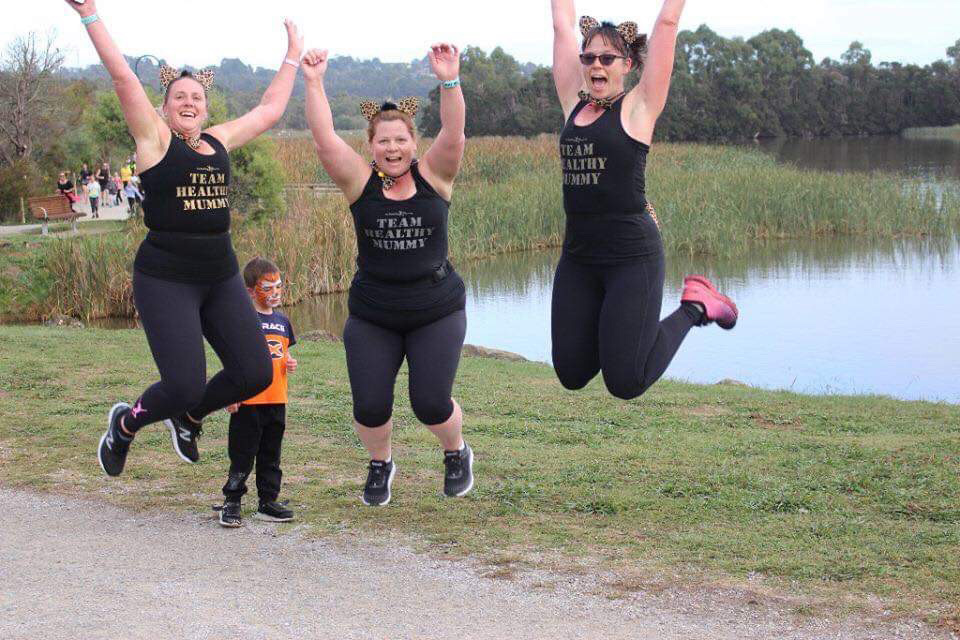 "And I have so much to be thankful for. Thankful for the support of my family at home and my Healthy Mummy family because that's what they are. FAMILY. The most supportive and inspiring community I've ever been apart of. So THANK YOU."
We love having you and your family as a part of our FAMILY Nic!
Are you ready to be a Healthy Mummy? Join the 28 Day Weight Loss Challenge today.

If you are wanting to lose weight and improve your energy – not to mention – help improve your overall health and well being – our 28 Day Weight Loss Challenge is an awesome program to check out.
Our 28 Day Weight Loss Challenge includes:
28 days of at home exercise routines (no gym needed) – with video instruction
Customisable and breastfeeding friendly meal plans (including 7 Day Cleanse)
Challenge combines Pilates exercises with interval and circuit training (HIIT)
Suitable for basic to advanced fitness levels
Home to thousands of EASY-TO-MAKE recipes!
To learn more about our 28 DAY WEIGHT LOSS CHALLENGE CLICK HERE or purchase our Smoothies.