Bride looks and feels stunning on her wedding day after losing almost 10 kilos in three months!
Three months ago Mum of two Kayla joined The Healthy Mummy and was determined to lose some weight before her wedding.
Not only did she lose nearly ten kilos in that time, but her new and healthy lifestyle has become a way of life now and she has no intention of stopping any time soon.
And boy did she look absolutely stunning on her wedding day!
"I lost a total of 9.5kg before the wedding and on the day I had never felt more beautiful and proud."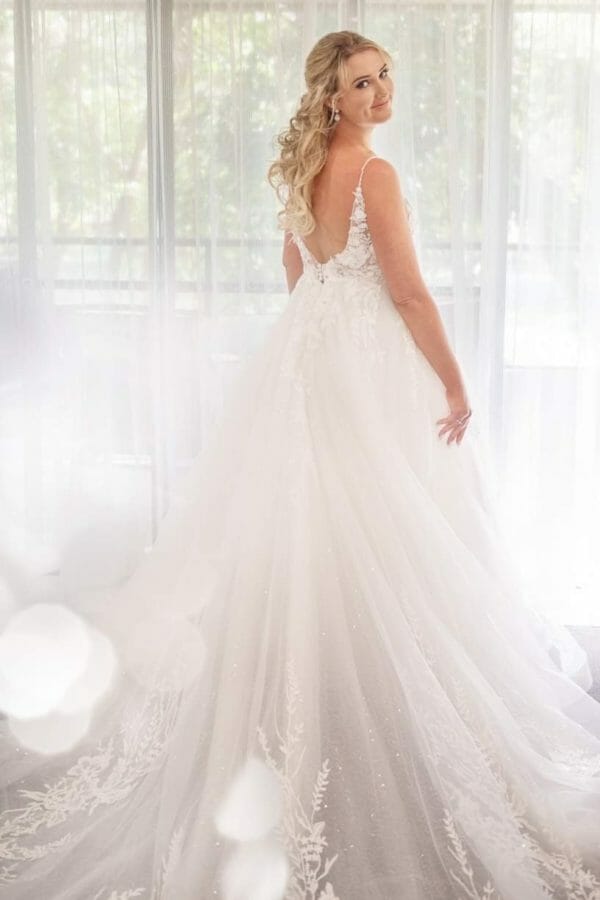 Before Healthy Mummy
Twenty-nine year old Kayla is mum to two little ones, aged three and a half and two years and is from the Sunshine Coast in Queensland.
Over the course of her two pregnancies, Kayla put on over thirty kilos and was also diagnosed with an underactive thyroid.
She says, "An underactive thyroid makes it harder to lose weight and I felt sluggish. When I was pregnant with my son my husband proposed to me. I managed to lose a little of the weight but was struggling to stick at it."
After seeing an unflattering photo of herself, and her wedding looming in three months, she knew she needed to take control. Not only did Kayla want to lose some weight, but she also wanted to FEEL good too.
"When I found The Healthy Mummy three months before our wedding date it was just what I needed to give me that extra kickstart. It motivated me again to get into shape."
Within just 4 weeks of following her first 28 Day Weight Loss Challenge, using the recipes and workouts in the app, along with using the Healthy Mummy Smoothie, Kayla had lost a kilo a week, and began to see and feel the benefits.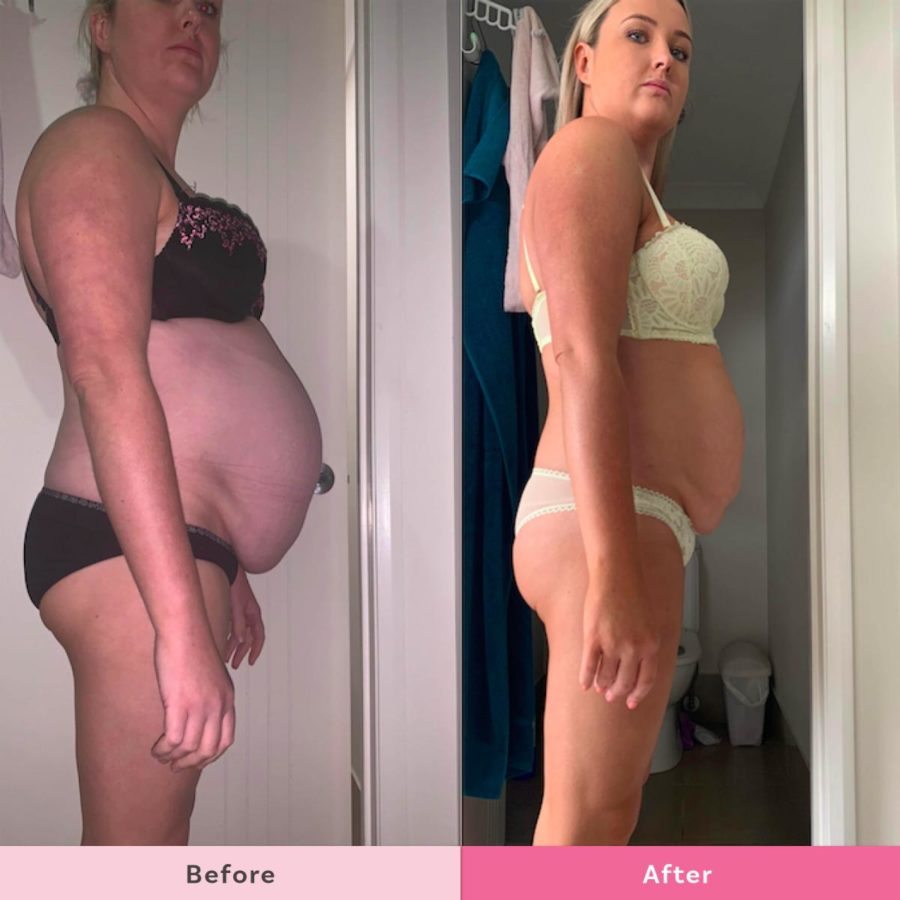 "I saw a big difference, especially with my bloating which I am prone to."
"I felt like I had more energy and am generally in a better mood.
The kids are loving all of our extra walks and park stops and my daughter likes to join in with the 28 Day Weight Loss Challenge Workouts."
3 months in and Wedding ready
Fast forward another two months, and Kayla had lost another 5 and a half kilos, a total of 9.5 kilos since she joined The Healthy Mummy.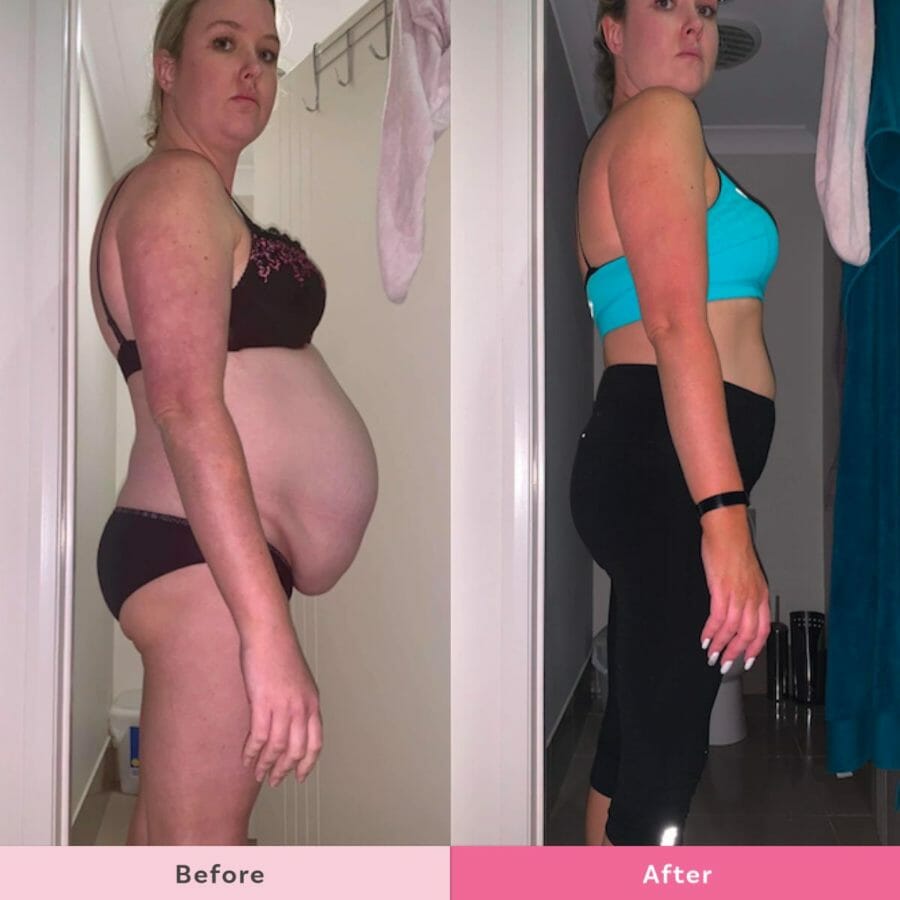 Kayla loves being a member of the 28 Day Weight Loss Challenge with all the perks and benefits that come with it.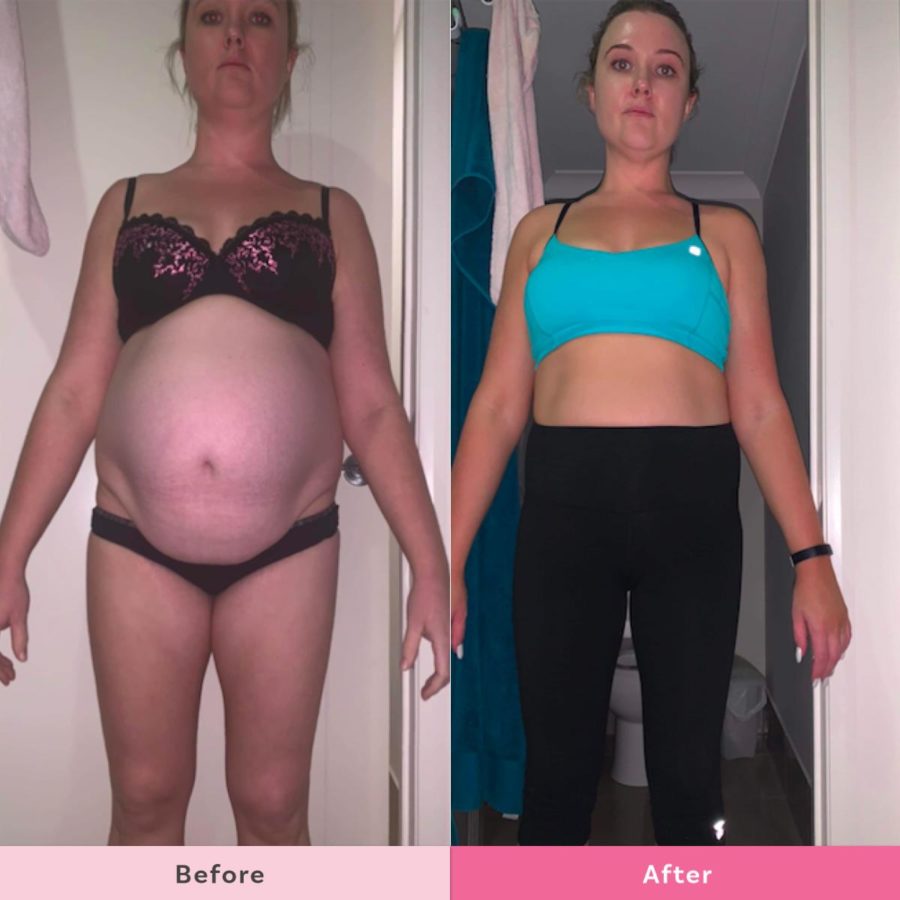 Whilst she's not done yet, losing almost 10 kilos before her wedding meant that Kayla felt and looked absolutely amazing on her big day.
"I had never felt more beautiful and proud."
And we couldn't agree more!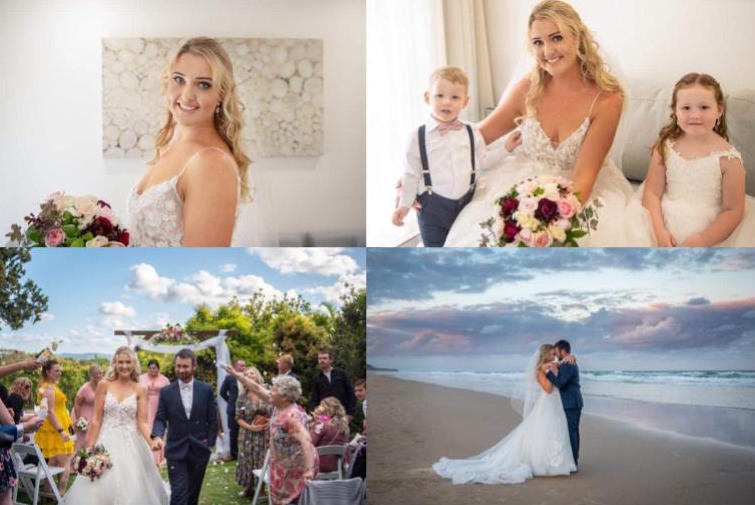 Kayla says, "I'm slowly but surely getting to my goal weight by making healthier choices. I felt amazing on my wedding day but I'm not done yet.
"The Healthy mummy has now become a day to day thing for me. I'm far from perfect but I'm making positive steps forward to a healthier and happier me."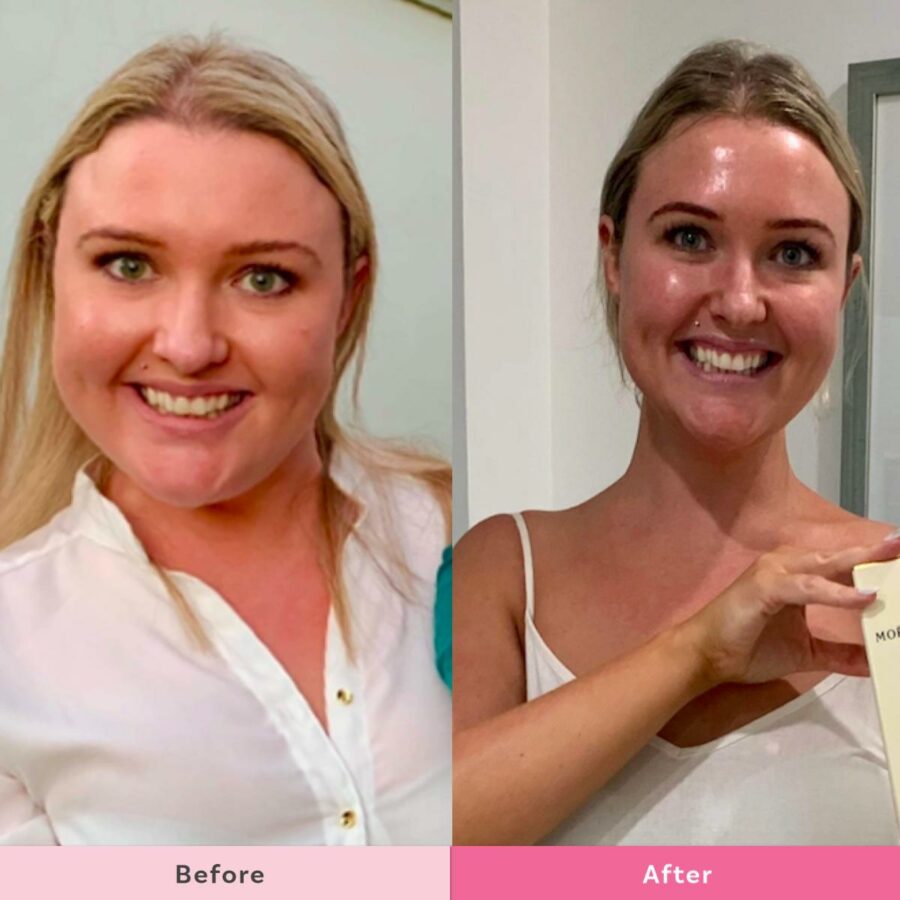 "My journey isn't over I'm going to continue. I'm not perfect, I still eat out with the family or have a slice of birthday cake but it's all the good things I am doing that make the difference. I'm so much happier and so happy I gave it a go.
There were times I felt like giving up but I always reminded myself of my end goal and how much better I felt already so there was no way I was going backwards.
Kayla's Advice to Brides to Be
One word of advise I will give to brides to be would be on your big day take in every moment, and don't sweat the small stuff because it just goes so fast."
We want to say a huge congratulations to Kayla for her wedding and amazing weight loss results.
Join Kayla on the 28 Day Weight Loss Challenge!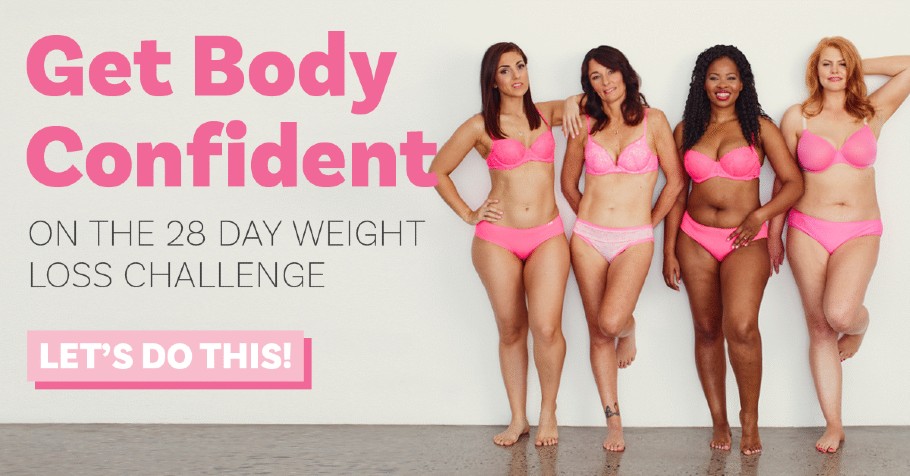 If you are wanting to lose weight and improve your energy – not to mention – help improve your overall health and wellbeing – our 28 Day Weight Loss Challenge is an awesome program to check out.
Our 28 Day Weight Loss Challenge includes:
28 days of at home exercise routines (no gym needed) – with video instruction
Customisable and breastfeeding friendly meal plans (including 7 Day Cleanse)
Time-efficient exercises for busy mums
Challenge combines Pilates exercises with interval and circuit training (HIIT)
Suitable for basic to advanced fitness levels
Home to thousands of EASY-TO-MAKE recipes!
To learn more about our 28 DAY WEIGHT LOSS CHALLENGE CLICK HERE or purchase our Smoothies.