'It was my time' says Brooke who's lost 23kg and is looking AND feeling incredible!
Brooke Boulden has lost 23 kgs after signing up to the 28 Day Weight Loss Challenge. She's gone down from 84.5kgs to 60.8kgs.
Brooke Boulden has lost 23 kgs after signing up to the 28 Day Weight Loss Challenge. She's gone down from 84.5kgs to 60.8kgs and a size 16/18 to size 8/10!
The SA-based mum-of-two says, "I can vividly remember the defining moment that made me determined to lose weight. A friend had sent me a photo she had taken early that day,"she says.
"It was of my two boys and I. You can't see my body in the photo, so it doesn't look like much. But I was gobsmacked! My face has always been the last place on my body to show weight and I couldn't believe how plump it looked.
"Combine that with how I felt when the photo was taken – heavy, exhausted and lethargic – and the last two months of contemplating making a change. IT WAS MY TIME!"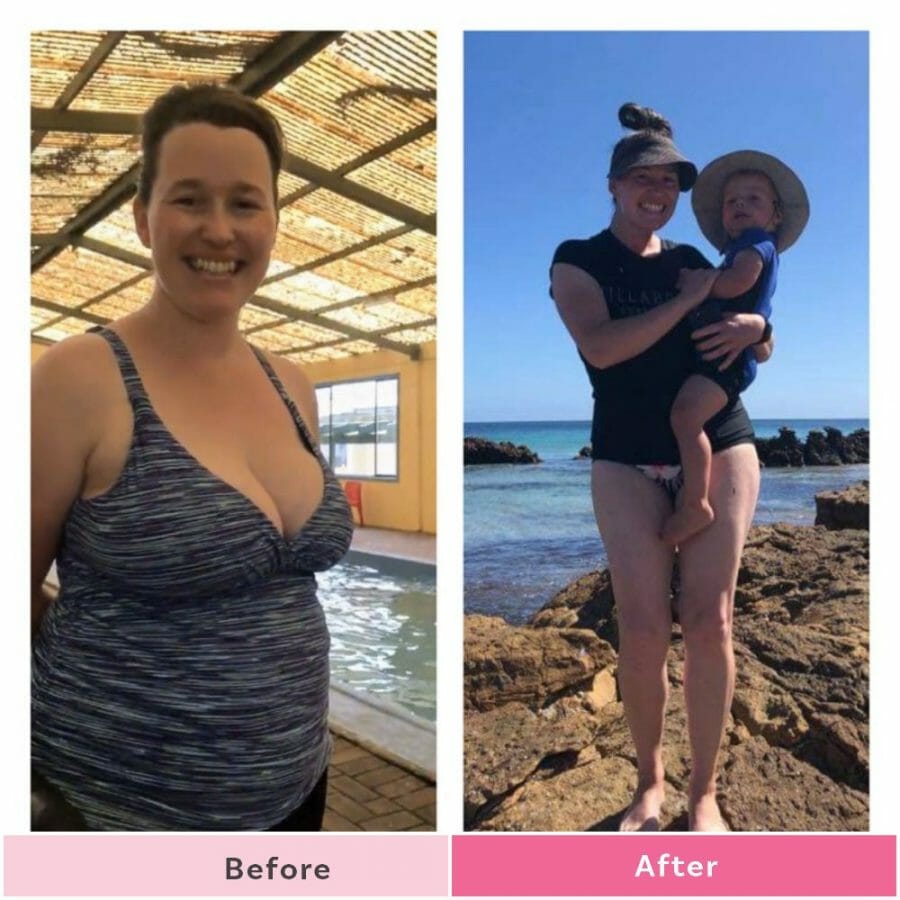 This mum has lost 23kg and is looking INCREDIBLE!
Amazingly, Brooke has reached her goal weight but that doesn't mean she's giving up!
"I have not achieved my goal weight by the time that I wanted, but I haven't let that stop me," she says. "I have learned that my journey is more important than my destination. Persistence is key to building a healthy lifestyle.
"I have also had so many gains. Gains that you can't quantify."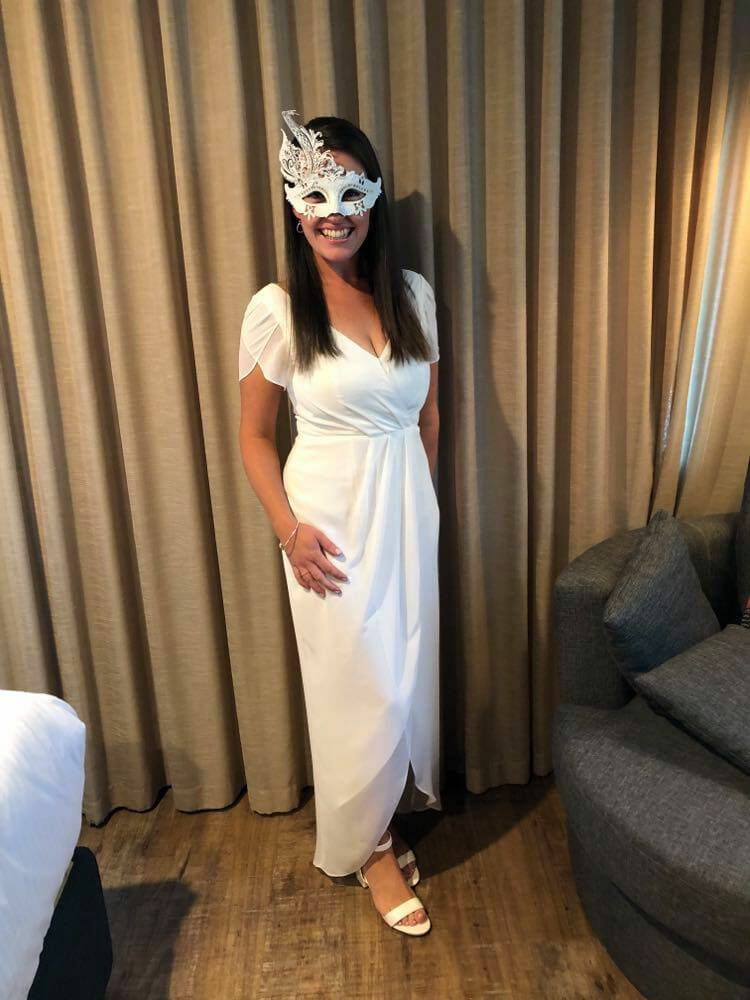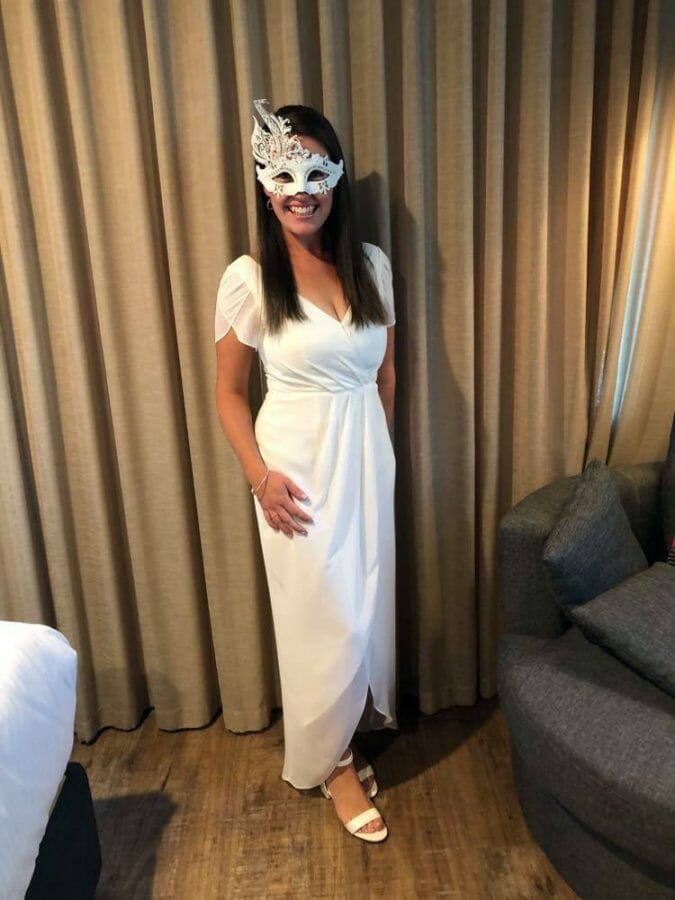 I am:
Fitter.
Stronger.
Healthier.
Confident.
Energised.
Preferring less surgery food.
More active with my children.
Enjoying my own unique journey.
Remarkably, Brooke says the biggest thing she's taken away from The Healthy Mummy, is the lessons she has learned.
"The Healthy Mummy has taught me that it is important to make myself a priority. In doing so, I am in the best mental space I have been since becoming a mum four years ago," she says.
"I didn't make all the changes overnight. It has been a process. I have fallen off the wagon and got back on. I started with small simple changes that I could manage while trying to survive parenthood.
"As I have felt comfortable with one, I incorporated another. Step by step my body and mind transformed. I have learnt that being organised, healthy eating, exercise and mental health all go hand in hand."
Brooke says she still has days she falls off the healthy eating wagon!
And Brooke admits that she still has off days – and that's OKAY!
"I still have flat days, I'm human. But, I have learned that all I can truly control is my thoughts and actions," she says.
"I choose to have gratitude, I choose to try, I choose what I eat, I choose to exercise, I choose how I feel. Life is about balance, moderation is key and I am here to enjoy my journey.
"The Healthy Mummy, through the app and online community, has provided me with the tools and motivation to realise this and make changes in my life. I have regained my perseverance and drive to be the best version of myself."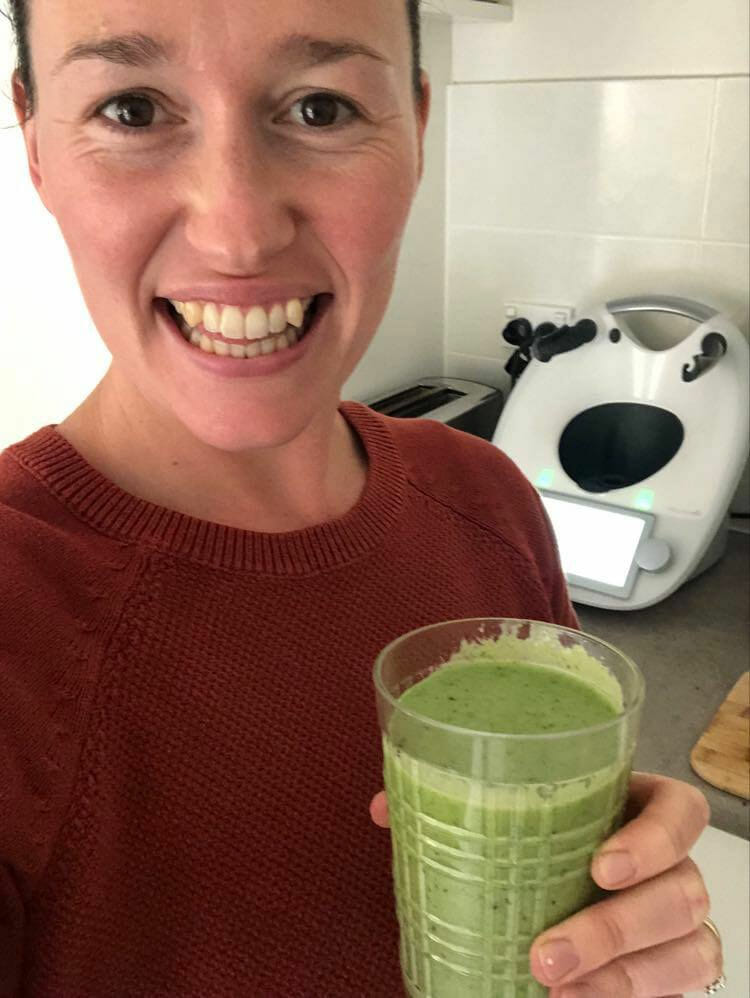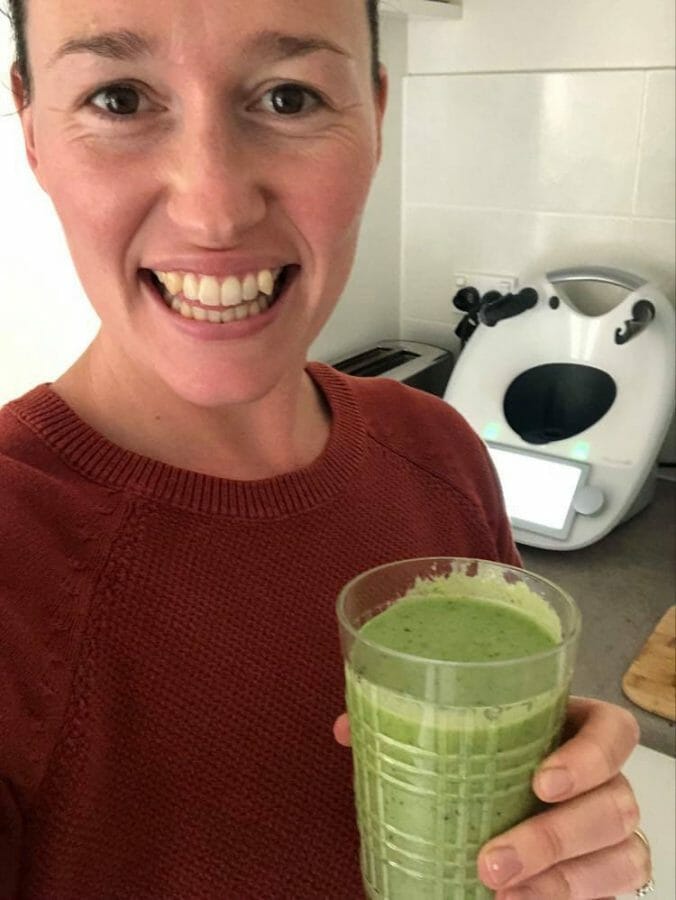 How did Brooke lose the weight?
1. Smoothies
"I absolutely love my Healthy Mummy smoothies!! I use smoothies for a nutritional and an easy go-to that would stop me from choosing unhealthy food when limited for time.
"I mostly love how versatile the smoothies can be. They can be easy and convenient or you can bulk them up. If you are time poor, add the liquid, shake and go. If you have time, add a few ingredients to the blender to give your taste buds a bang!
"They are also very easy to take out and about. I often take when having picnics with the kids, a delicious, easy and healthy choice."
2. Super Greens
"I have recently started drinking the Super Greens and will continue to do so. They help lift my energy, hit that sweet craving and taste delicious."
3. Body Sculpting Lotion
"My favourite Health Mummy Skin product is the Body Sculpting Lotion. IT WORKS!! I Definitely can't live without this.
"I am at the end of my weight loss journey, with only a few kilograms and toning to focus on. In 7 weeks, I have lost 5cm off my waist and 4cm off my hips.
"I have been using the Body Sculpting Lotion morning and night. As well as my usual exercise. It is totally working, smells beautiful and makes my skin feel silky smooth."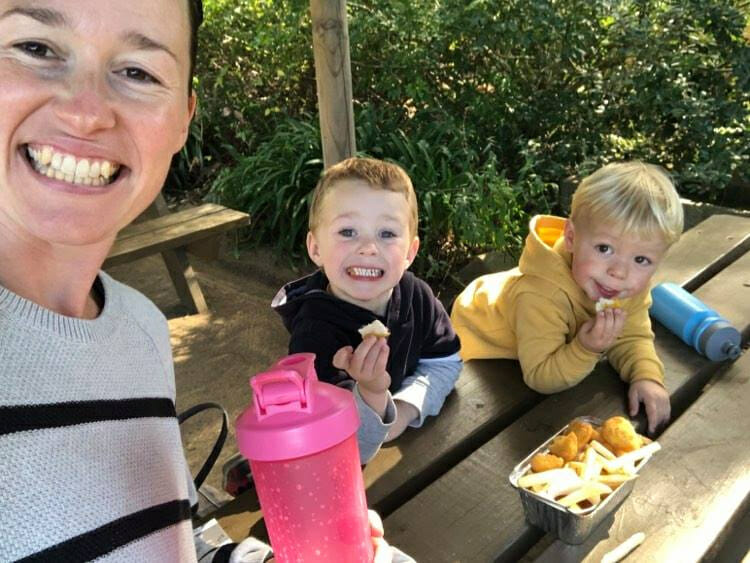 What Brooke eats throughout the day
Breakfast
"Eggs, either pan fried with feta and cracked pepper or scrambled with cheese.
On weekends we use Health Mummy Egg and Bacon Cups, Pancakes, Waffles or French Toast. There are so many options to choose from. The kids eat the basic base, while I enjoy the yummy toppings."
Lunch
'Either left overs from the previous night, some form of Healthy Mummy quiche from my freezer stash or smoothie. I don't have time or energy to make fancy things at lunch time, so I like the basics.'
Dinner
"A Healthy Mummy recipe from the App. I mostly cook dinner on the spot, so prefer meals that can be prepped, cooked and served within an hour.'
'Our current favourites are Cajun Chicken & Roast Vegetable and Chicken, Cashew & Broccoli Stir Fry. These are delicious, but what I love most is I can deconstruct and add rice for the kids. A family go to includes steamed vegetables and some form of meat (steak or home made chicken schnitzel)."
Snacks
"Fruit, cheese and crackers, homemade muesli bars or Healthy Mummy recipes. I avoid eating nuts (unless in a recipe) to avoid skyrocketing my calories.
Sweet snacks include Bounty Bites, Chocolate Chip Chickpea Cookies, Chocolate Fudge Protein Brownies, Lemon Meringue Pie, Sticky Date Pudding
Savoury snacks include Baked Parmesan Zucchini Fingers, Pesto Spinach & Ricotta Rolls and Tomato & Olive Muffins."
Desserts
"Usually, they are a couple squares of chocolate or Healthy Mummy recipes. I like to bulk prep snacks and desserts to be stored in the freezer or fridge for a few days.
I do not like waste and I love having something easy, quick and delicious to grab on the go. Plus, if you store it in the freezer it can help you manage your portion control as you need to go to the effort of defrosting before eating."
Workouts
"The workouts are one of my most favourite features in the Healthy Mummy App. My long term, trusted favourite is the Belly & Booty Busting.
The exercises start off simple and build as you get stronger. Plus, I get to lay on the floor for some, so is that really working out. I am absolutely loving the Take 10 Step workouts. I love step and now I can access it in the app!
If I only have time for a quick work out, I do just one. If I need more intensity, I can do multiple. The workouts are so versatile and suit every need."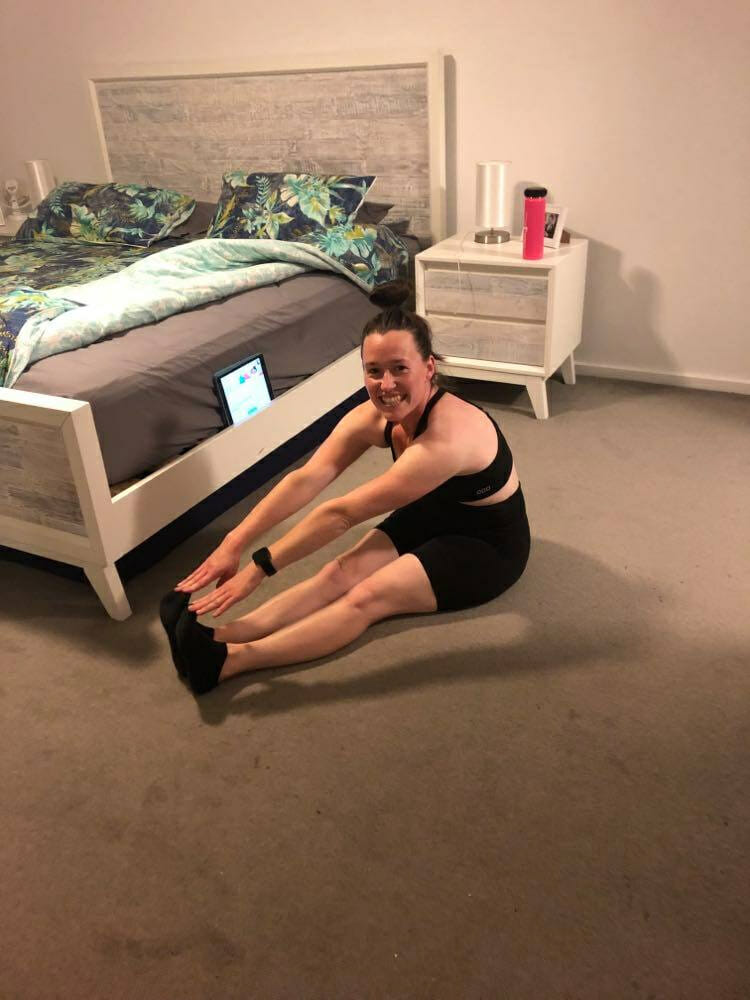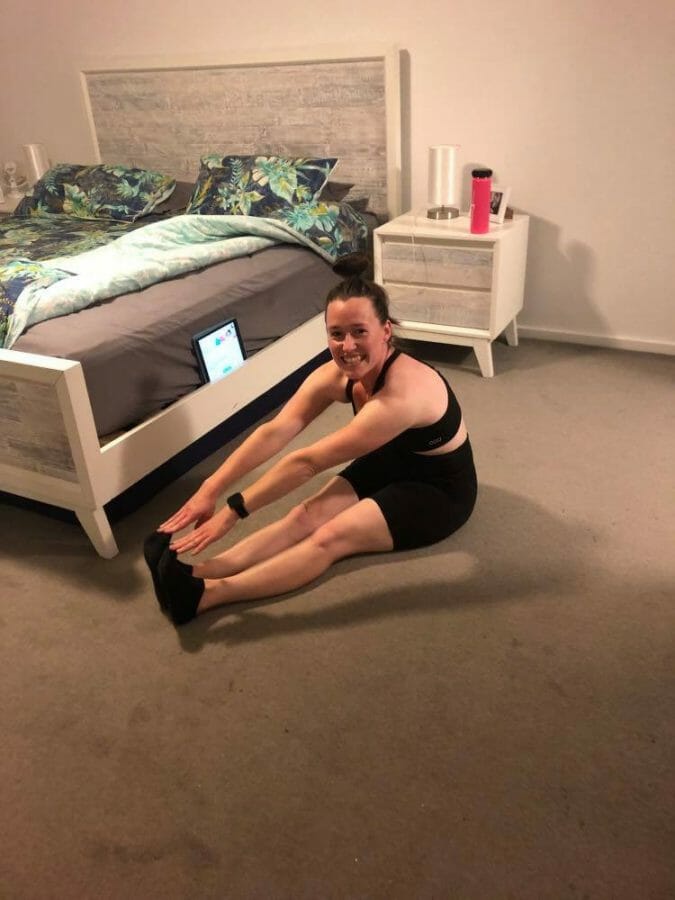 Brooke's 3 tips for success
1. Have the expectation that it will take time. You don't want a quick fix. You want to make a lifestyle change that you will maintain.
2. Find what exercise you love doing. If you look forward to your activity you will do it and it won't feel like hard work. Your headspace will always feel uplifted after being active.
3. Think about WHAT your goal is, WHY you want to achieve it and be COMMITTED. There will be times where you are not motivated but commitment will help you achieve your goals. Make small changes, achieve one, make it a habit and start in the next. Taking smaller steps will get you to your goal easier and quicker than big leaps.
"Losing weight is a journey and it is all about your mindset and choice. There will be times that you are on track and smashing your goals," adds Brooke.
"Then, there will be times that you fall off the wagon. You might pick yourself up straight away, but you might drag your feet and not know what direction to go.
"Please remember this. Losing weight is hard. Being overweight is hard. Discipline is hard. Regret is hard. Change is hard. Not changing is hard. Choose your hard."
Very wise words, Brooke!
Mums are going crazy for this healthier version of the Tik Tok Feta Pasta!
Mum with IBS and digestive issues reviews our Tummy smoothie
Join Brooke on our 28 Day Weight Loss Challenge
Want to shift your baby weight but feel like you have NO TIME in your day to exercise and eat healthily? That's where the Healthy Mummy's 28 Day Weight Loss Challenge can help.

Our Challenge entails: 
28 days of at home exercise routines (no gym needed) – with video instruction
Customisable and breastfeeding friendly meal plans
Time-efficient exercises for busy mums – under 30 mins
Challenge combines Pilates exercises with interval and circuit training (HIIT)
Suitable for basic to advanced fitness levels.
Home to thousands of EASY-TO-MAKE recipes.
To find out more on the 28 Day Weight Loss Challenge click here.