18 of the best family-friendly Christmas movies
To get in the holiday spirit, grab some popcorn, cozy up on the couch and watch one of these 18 family-friendly Christmas movies. Did your family's favourite make the list?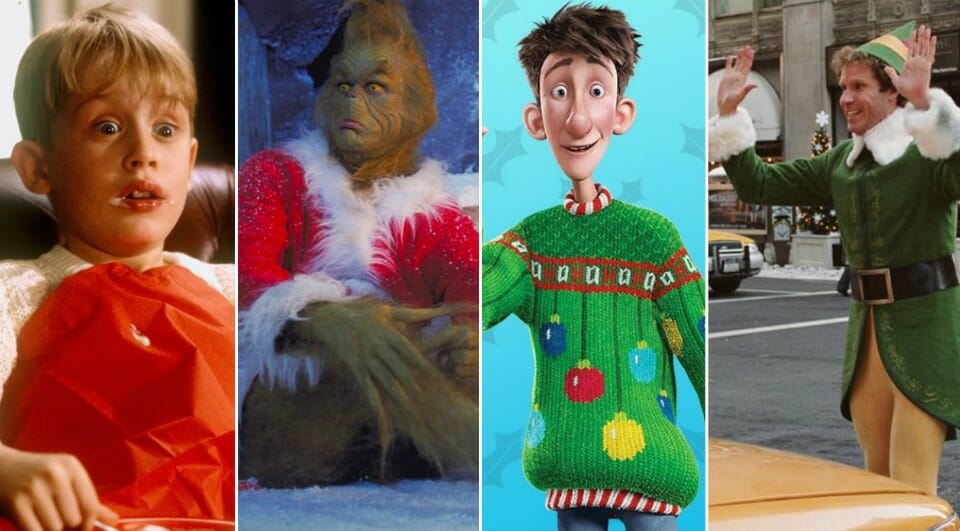 As the year comes to a close and we're finishing up at work, families are getting excited that Christmas is just around the corner.
Now is the time to get in the holiday spirit so grab the popcorn, cosy up on the couch and watch one of these 18 festive family movies.
18 Of The Best Christmas Movies
1. It's A Wonderful Life – 1984
This film is a go-to holiday movie, starting off a touch dark with Father George Bailey wishing he was never born. But finishes off with a life-affirming message with the help of Angel Clarence Oddbody.
Its most memorable and magical quote from daughter Zuzu telling her father: "every time a bell rings an Angels get its wings".
2. Arthur Christmas – 2011
Arthur Christmas is a British film enjoyed by children and adults alike. It answers the age-old question that all children ask at one point or another, 'how does Santa deliver all those presents in just one night?'
The answer, of course, is with a humorous and dysfunctional Santa family and their high-tech operation run beneath the North Pole.
Arthur Christmas delivers a classic family film with all the right ingredients; an urgent mission, dysfunction, humour and an unlikely hero.
3. Miracle On 34th Street – 1947
This Christmas film is about a US department store called Macy's hiring Kris Kringle to portray their St. Nick for the holiday season.
But his commitment to the role and his insistence that he is the genuine real-deal, lands him in hot water, ending up in the Supreme Court.
4. Elf – 2003
Plenty of laughs for young and old as you watch the story of Buddy, a human raised among the elves.
He sets off to New York to find his true identity and his biological father. He is portrayed as an innocent, naive and silly Elf while trying to adapt to human life.
5. White Christmas – 1954
This musical movie is about group of entertainers during World War II who are keen to spead the holiday spirit to save a failing Vermont inn.
The flick features Bing Crosby as well as several other favourite actors from the era.
6. Home Alone – 1990
Surely every family's favourite holiday film, Kevin is accidentally left behind when his family go on vacation. He has to defend his family home from two burglars.
Kevin, using his child-like imagination is ingenious in protecting his turf. This film is filled with slapstick humour and funny violence.
7. How The Grinch Stole Christmas – 2000
The Grinch, played by Jim Carey, is a devious green creature who despises Christmas and the Whos of Whoville.
He plots to steal it away from the Whos yet a small child, Cindy Lou, decides to try befriend him.
8. The Polar Express – 2004
The Polar Express was a pioneer for its time in motion capture technology. Starting off quite dark and with admittedly creepy-looking characters, it ends with a cockle warming scene.
We follow a train carrying young children, who are beginning to question if Santa is real, to the North Pole for a spectacular display of Santa and his workshop.
9. The Snowman – 1982
A young boy builds a snowman that comes to life and then takes him to the North Pole to meet Santa on Christmas Eve.
This beautiful animation includes the famous song We're Walking In The Air.
10. Christmas With The Kranks – 2004
Christmas tragics Luthar and Nora decide that with their daughter away for the first Christmas, they are going to skip it. The story that unfolds is how their Christmas obsessed street, family and friends react and are affected by this decision.
Threatening the harmony of Christmas, the Kranks are adamant that they will stand by this, until their daughter calls to say she will be coming after all.
11. Klaus – 2019
The new Netflix original Christmas movie about a young postman befriending a man named Klaus.
When Smeerensburg's new postman, Jesper, befriends toymaker Klaus, their gifts melt an age-old feud and deliver a sleigh full of holiday traditions.
12. The Muppet Christmas Carol – 1992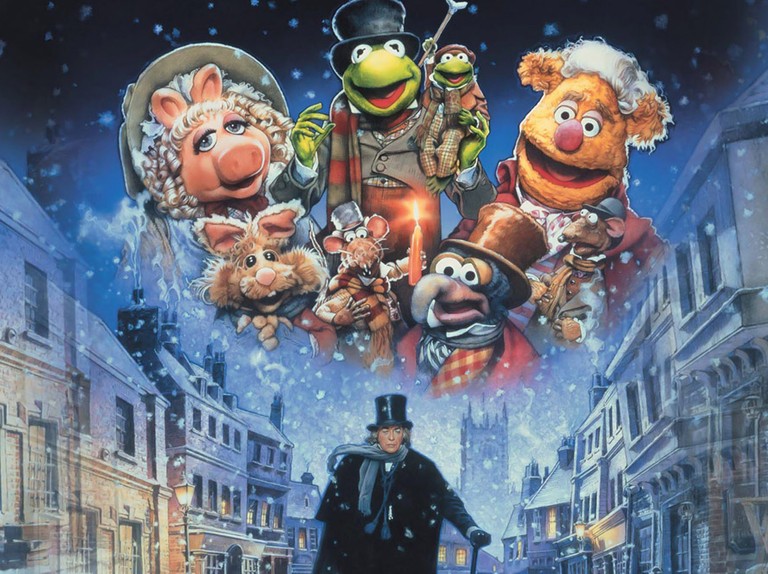 Who doesn't love the Muppets? An adaptation of the old Charles Dickens film A Christmas Carol.
The Muppets all dress and portray the original book characters, with Michael Cane playing Scrooge. This film is full of originality and is faithful to its storybook predecessor.
13. The Christmas Chronicles
The Christmas Chronicles is a story of siblings Kate and Teddy Pierce, whose Christmas Eve plan is to catch Santa Claus on camera.
However, their plot turns into an adventure of a life time as they help Santa, played by Kurt Russell, save Christmas.
14. The Santa Clause – 1994
Scott Calvin learns that his son is told by his ex-wife and new husband that Santa isn't real.
While reading his son the book 'the night before Christmas' they notice someone on the roof and startle him.
Having Santa fall from the roof and disappear, this leaves Scott and his son with eight reindeer, a sleigh and a Santa suit. Naturally, Scott puts on the suit and the story unfolds.
15. Mickey's Christmas Carol – 1983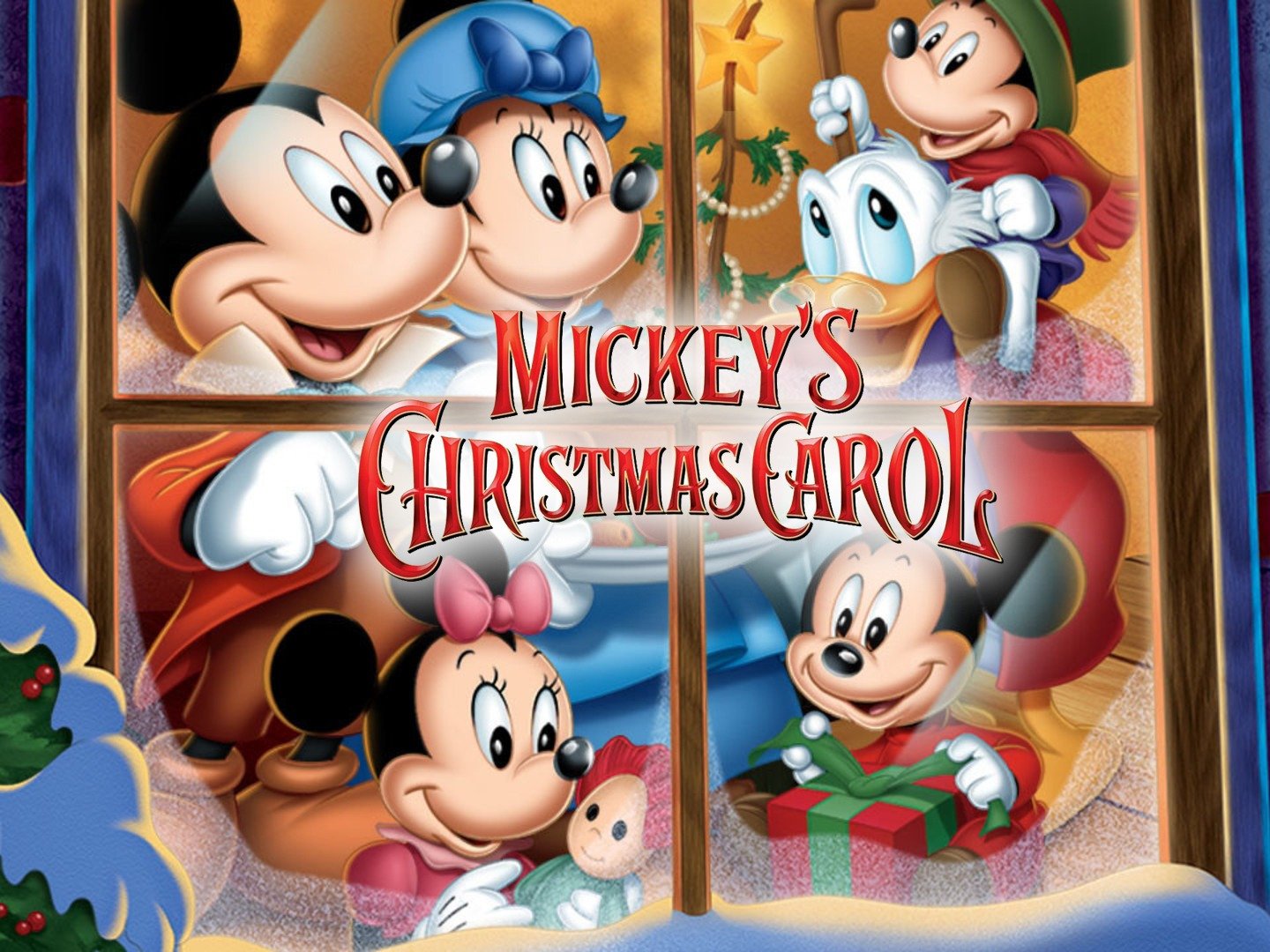 Have the tissues ready, you'll want to watch this one over and over. Filled with shorts portrayed by all the Disney favourites such as Mickey Mouse, chipmunks Chip and Dale, Pluto and friends.
This is a movie that will keep your young children entertained with all the old friends of your childhood. It helps to show kids the true meaning of Christmas.
16. A Christmas Prince – 2017
An American reporter goes undercover and pretends to be a tutor to get the inside scoop on a reported playboy prince.
However, she ends up getting to know the real prince – and his secrets – and falls in love.
17. The Princess Switch
A Chicago baker, played by Vanessa Hudgens, is competing in a Christmas baking competition in the fictional Belgravia.
There she bumps into the prince's fiancee. They look alike and decide to swap lives. However, they both end up falling in love with people in their 'new life'.
18. Jingle All The Way – 1996
A father, played by Arnold Schwarzenegger, vows to get his son a Turbo Man action figure for Christmas.
However, every store is sold out of them, and he must travel all over town and run into a few people to get his son the gift he promised him.
Before you break out the popcorn and hot chocolate, maybe try out these naughty treats made nice.
Looking for other ways to keep the Christmas spirit alive, try starting one of these traditions.
The Healthy Mummy Christmas Cookbook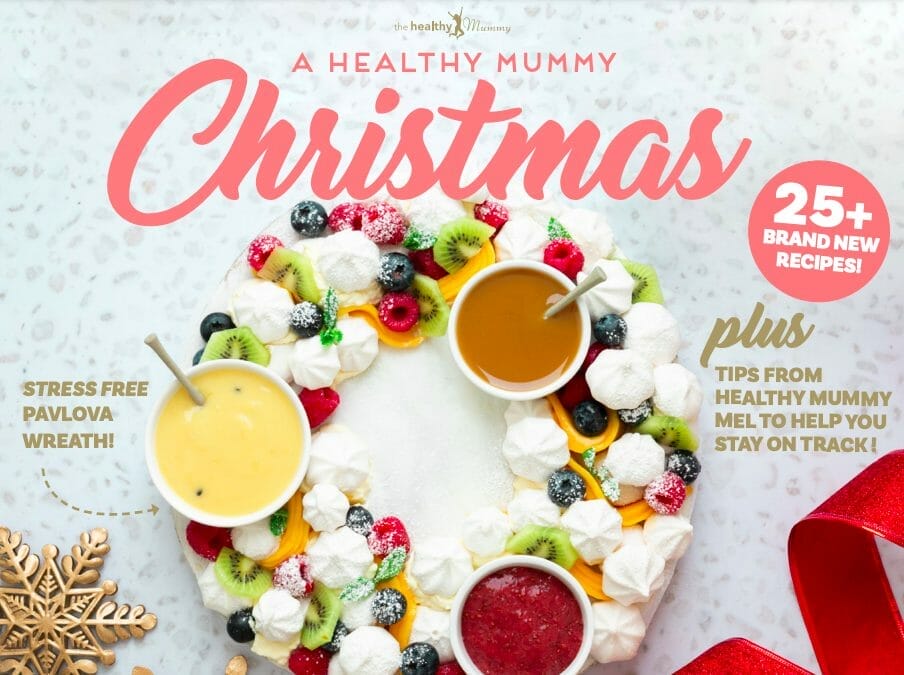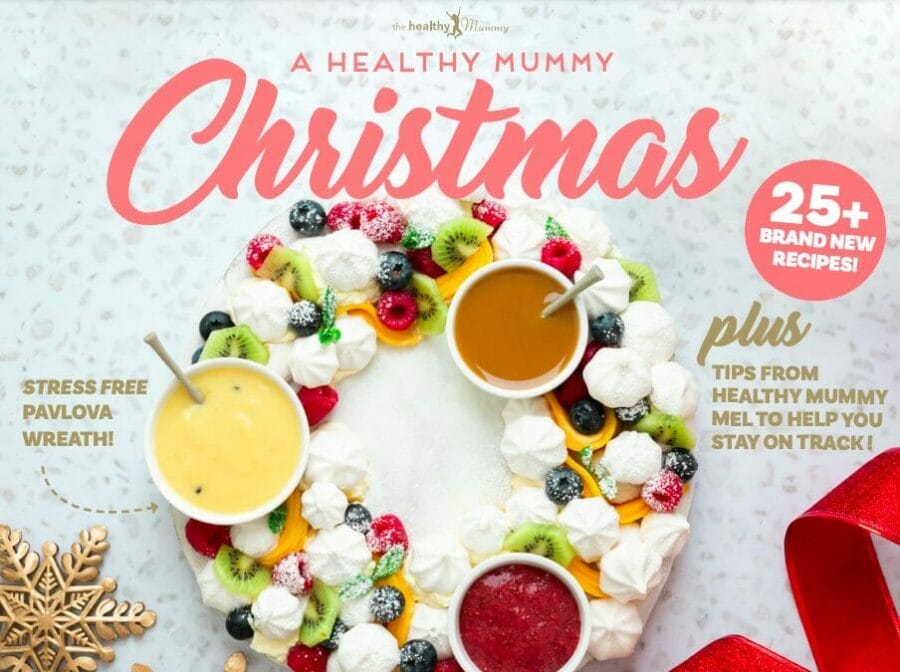 This cookbook contains loads of recipes, it is filled with healthy, easy-to-prepare recipes to get you through the party season and have you still feeling fabulous on the other side.