Halloween Movies That Aren't Too Scary For Kids Aged 5 to 10
It is inevitable kids will want to watch scary movies around Halloween, but if you're anything like me you want to make sure what they're watching is age appropriate and won't give them nightmares.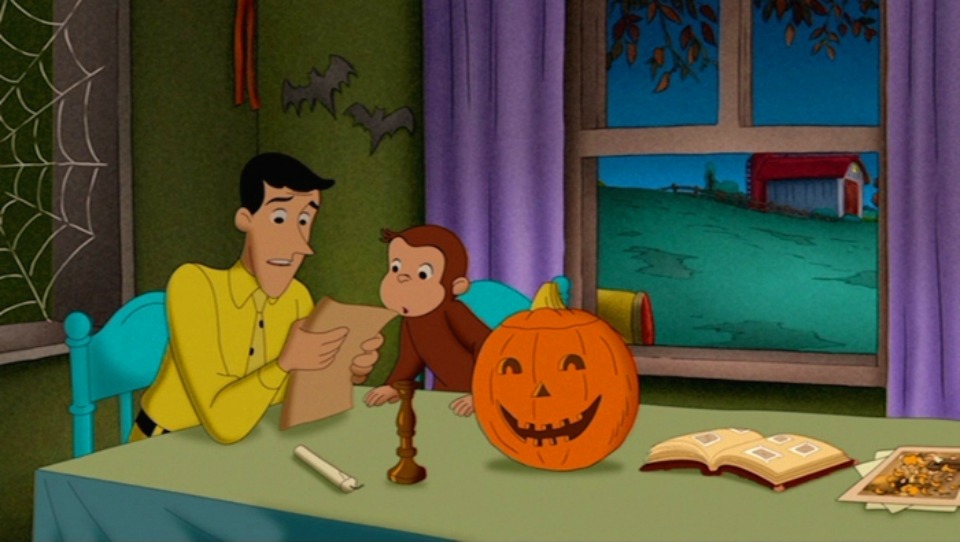 I'd prefer to err of the side of caution because quite frankly kids are young for such a short amount of time and there's plenty of time to be freaked out when they're teenagers or adults.
To help decide which Halloween movies could best suit you children, here is a list of them. Some of the sites I've come across have suggested that Harry Potter is fine for 7-year-olds but I'm not sure I agree mine would be fine with it.
You know whether your child has a vivid imagination or not and some kids might not blink an eye at scary parts while others might beg you to turn it off. However, it's all subjective and of course mum (you) knows best so feel free to use this as a guide only.
Halloween movies for kids aged 5 +
1. Curious George – A Halloween Boo Fest
Hang on to your hats and get ready for a spook-tacular good time, with Curious George. Autumn is here, bringing colourful leaves, hay rides, pumpkin patches, and the annual Boo Festival.
2. Spooky Buddies
At Halloween, the Buddies, Air Bud's adventure-seeking pups, investigate mysterious happenings at a mansion reportedly haunted by the Halloween Hound.
3. Dreamworks Spooky Stories
In three Halloween tales, Shrek and his friends tell scary stories, Ginormica and the Monsters fight mutant alien pumpkins, and Shrek battles a ghost.
4. Alvin and the Chipmunks Meet the Wolfman
The cheeky and cute singing sensations of Alvin, Simon and Theodore stage a production of Dr. Jekyll and Mr. Hyde and things get seriously creepy.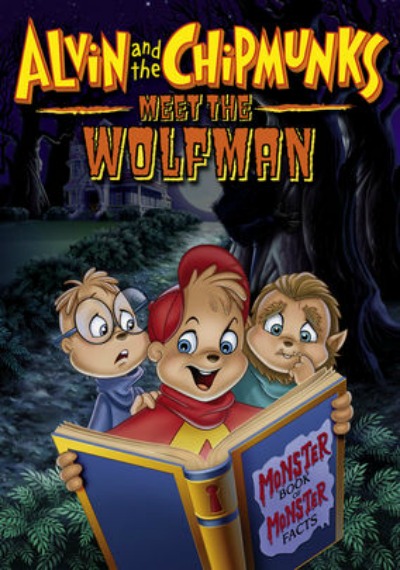 Halloween movies for kids aged 6+
1. Alpha and Omega: The Legend of Saw Tooth Cave
When a wolf pup named Runt sneaks off to explore a mysterious cave, he meets and befriends a wolf driven from her pack because she's blind.
2. Hotel Transylvania
When monsters want to get away from it all, they go to Count Dracula's Hotel Transylvania, a resort where they can be themselves without humans. One weekend, Dracula invites special creatures to celebrate his daughter's birthday but a nice human crashes the party and falls in love with her.
3. Monsters Inc
They might have human-sounding names, but these two closet-dwelling creatures have one job and one job only — to scare the pants off little kids. But they're not doing it to be mean, but rather out of necessity, as the monster world's source of electricity is children's screams.
4. A Magic Puppy
Molly decides to plan a surprise for her best friend, Adam. She casts a magic spell, but it goes awry and turns his mother's boyfriend into a dog.
5. Scooby-Doo! Mystery Incorporated
In this animated update of the cartoon classic, Scooby-Doo, Shaggy and their pals solve spooky mysteries in a hamlet bedevilled by supernatural bedlam.
Halloween movies for kids aged 8+
1. Halloweentown
A young woman discovers that she, like her ancestors, is a witch. Using her newfound powers, she takes on the evil being that has been tormenting her family for ages.
2. The Witches
Based on Roald Dahl's classic novel, the main character, Luke, and his mice encounter a bunch of scary witches at a convention of sorts, and the kids in it find themselves in perilous situations on more than one occasion.
3. Casper
A paranormal expert and his daughter bunk in an abandoned house populated by three mischievous ghosts and one friendly one.
Looking for some easy DIY Halloween costumes, well read here. Maybe you're after some fun and healthy Halloween treats for the kids, well have a read of this!