AVAILABLE IN APP: Cicily shares her meal plan and how she lost 56kg
Cicily has shared her customised meal plan which will feature in The Healthy Mummy app this April.
What an incredible transformation Cicily has had! This amazing mum-of-two from Nambucca Heads has lost 56kg by following the 28 Day Weight Loss Challenge.
And the secret to her weight loss success? Meal planning and prepping as well as portion control!
In April and May 2022, The Healthy Mummy app is sharing month-long meal plans from REAL mums and exactly what they've chosen to make and how they've lost the weight.
Cicily explains her meal plan and why she chooses certain recipes that work for her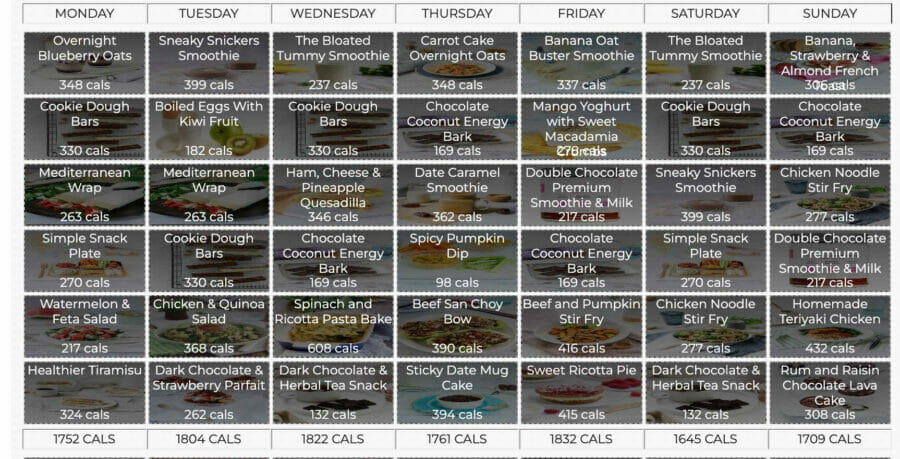 There are SO MANY meal plans on The Healthy Mummy app and Cicily reveals she follows the Budget / Timesaver meal plan. Her target calories is 1700 calories per day.
BREAKFAST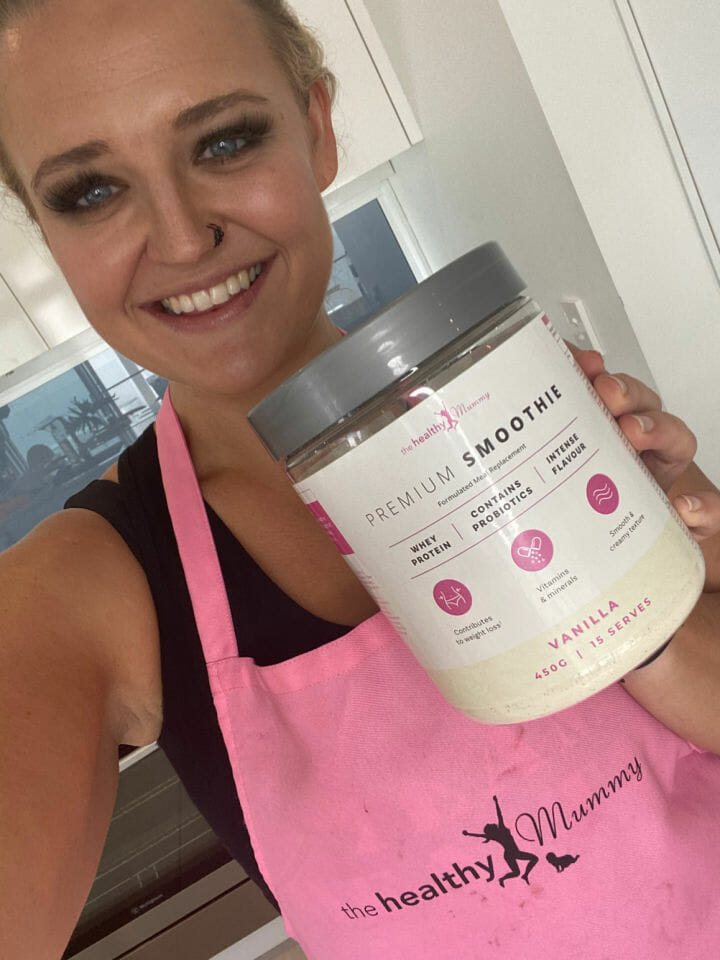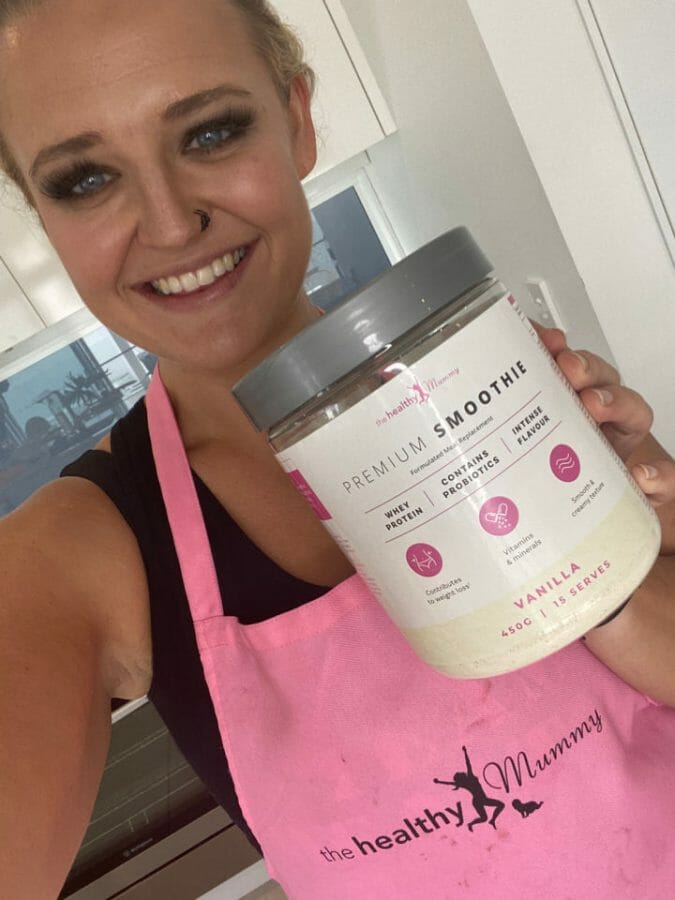 When it comes to breakfast, Cicily is a big fan of The Healthy Mummy smoothies. She also likes the Carrot Cake Overnight Oats.
"Mornings are busy for me, so time saving recipes are definitely my go to," she says.
LUNCH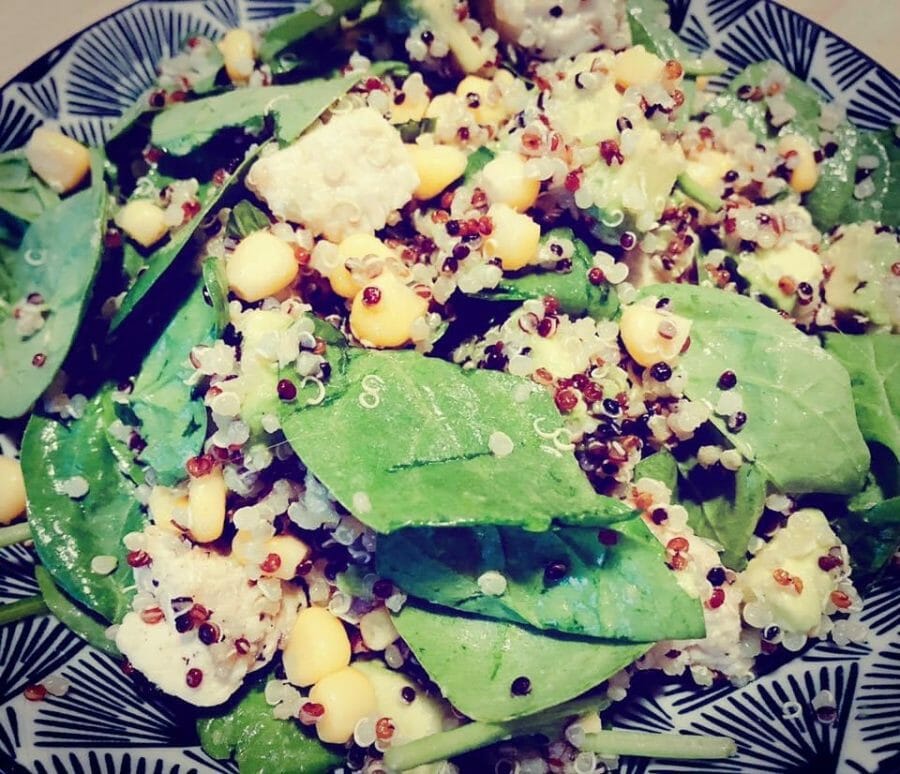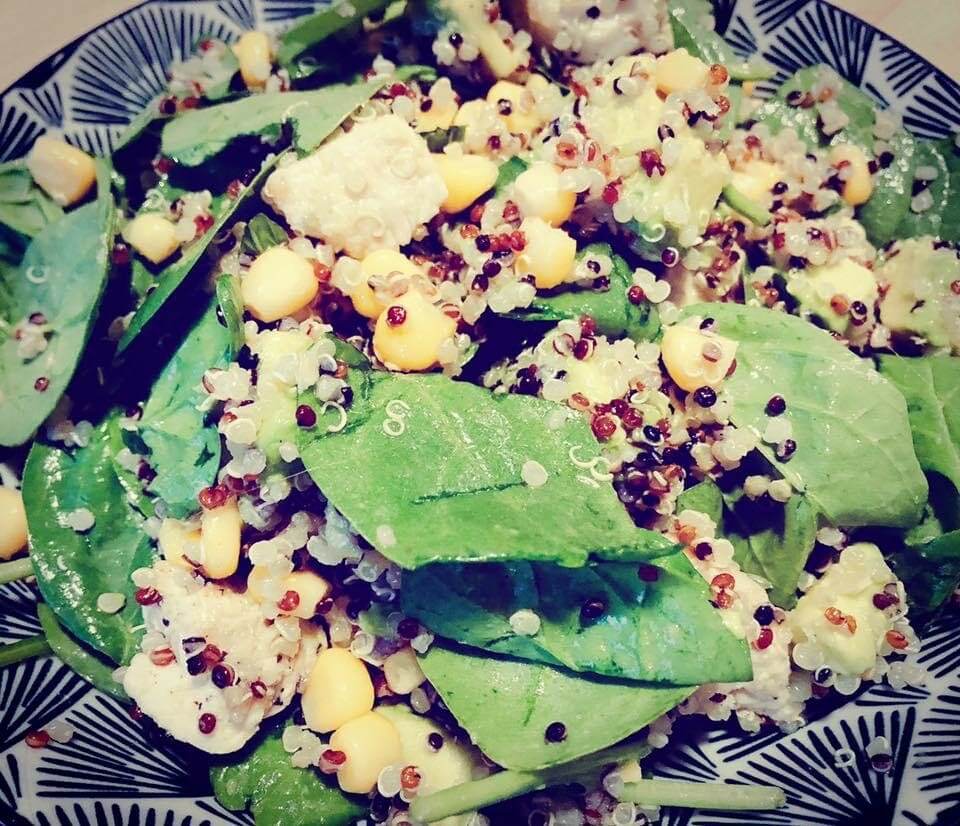 Lunch is often another smoothie or leftovers from the night before.
"My kids are now at school and I'm currently working from home so am able to cook during the day. This time is often when I'll make my main meal or do some prep for dinner too," says Cicily.
DINNER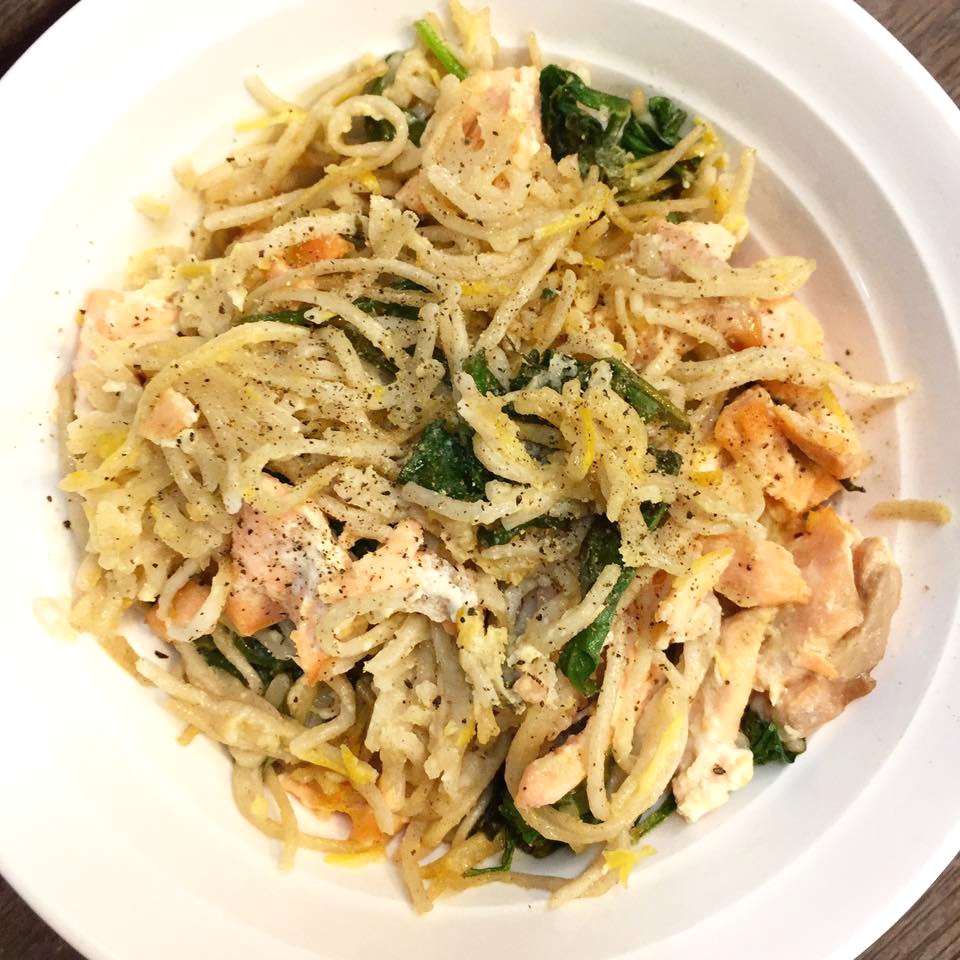 Cicily tends to opt for quick and easy meals for dinner,
"Hawaiian Rolls, Soba Noodles with Salmon, Beef and Sweet Potato Curry and Salmon with White Bean Purée are my favourite dinners! They're quick, easy to make & everyone in the family enjoys them," she says.
You can find these recipes on The Healthy Mummy app.
SNACKS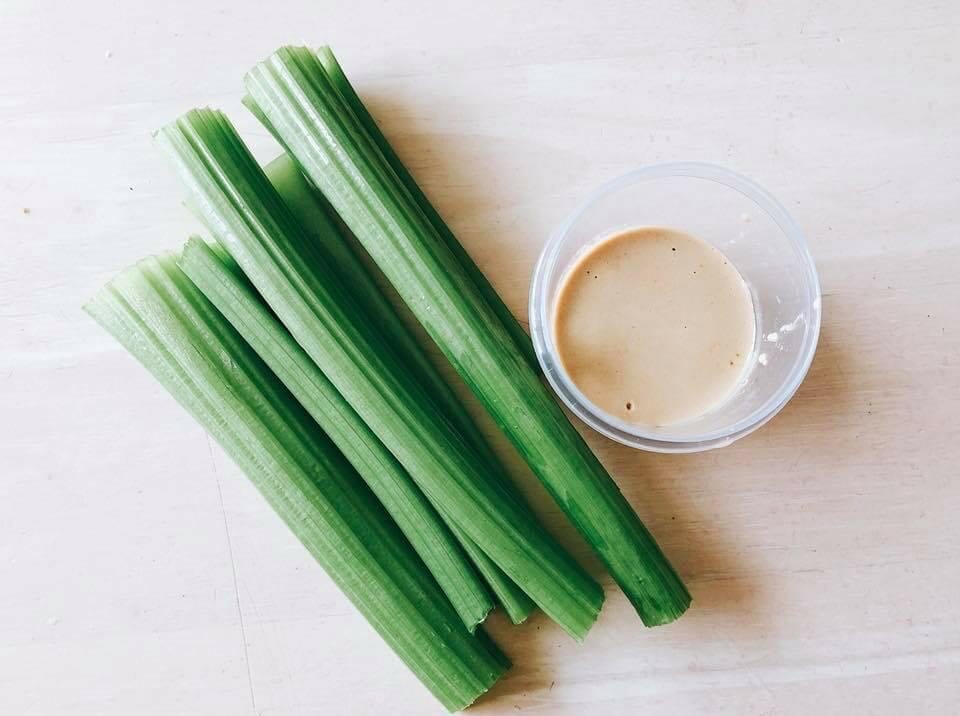 "Peanut Bubble Crunch or a simple snack plate – any of the dips with veggie sticks. I like to keep balance with sweet and savoury, I try to plan one of each per day," says Cicily.
Other products Cicily uses are The Healthy Mummy's Super Greens.
EXERCISE
Cicily does the Advanced core and Butt & Thighs workouts from The Healthy Mummy app two to three times per week.
"It took me 18 months to lose 53kgs, and then an extra few lost along the journey of maintaining," adds Cicily.
"I've been maintaining my goal weight for the past four years and am now pursuing new goals to push myself even further, I plan to lose another 8kgs in 2022."
See here to find out how to customise to different Meal Plans in the Healthy Mummy App
Get access to Cicily's full month long customised Meal Plan in the Healthy Mummy App!
How Cicily has lost BIG NUMBERS through the 28 Day Weight Loss Challenge
This amazing mum reveals she used to buy maternity clothes when she was at her heaviest.
"I used to buy maternity clothes just because they were stretchy and forgiving. Now I can buy tight denim," she says. "I used to buy daggy undies, now I buy whatever I want because it all comes in my size.
"I used to wear size 24 tights, now I can fit both of my legs in one leg hole."
Not only has her health and fitness changed forever, but her confidence has SOARED, and she looks fantastic!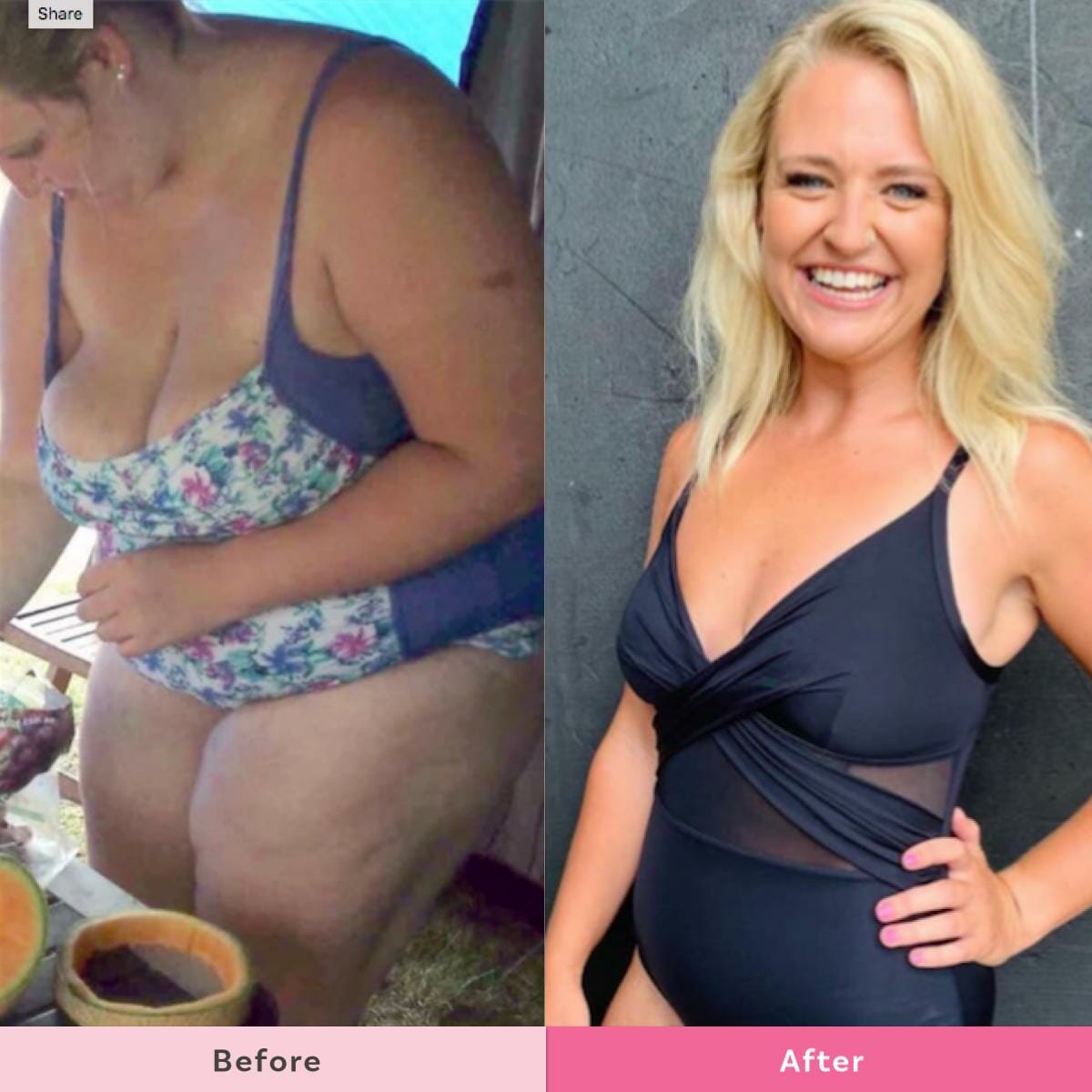 Cicily's top tips
"People often ask me how I stayed motivated throughout my 56kg weight loss. There are so many ways to keep yourself motivated on this journey."
1. Stay inspired
2. Break it down
"Think about where you want to be by the end of the year, then figure out what you need to do each month to get there.
So on January 2017 I made a commitment to get to my goal weight by December, which I figured out was 35kgs away. Then I broke that down into what I needed to lose per month and per week. When there is a lot to lose, the big picture can seem quite overwhelming.
"Keep that end goal in mind, but put your focus and energy into your weekly goals! Just concentrate on smashing this week."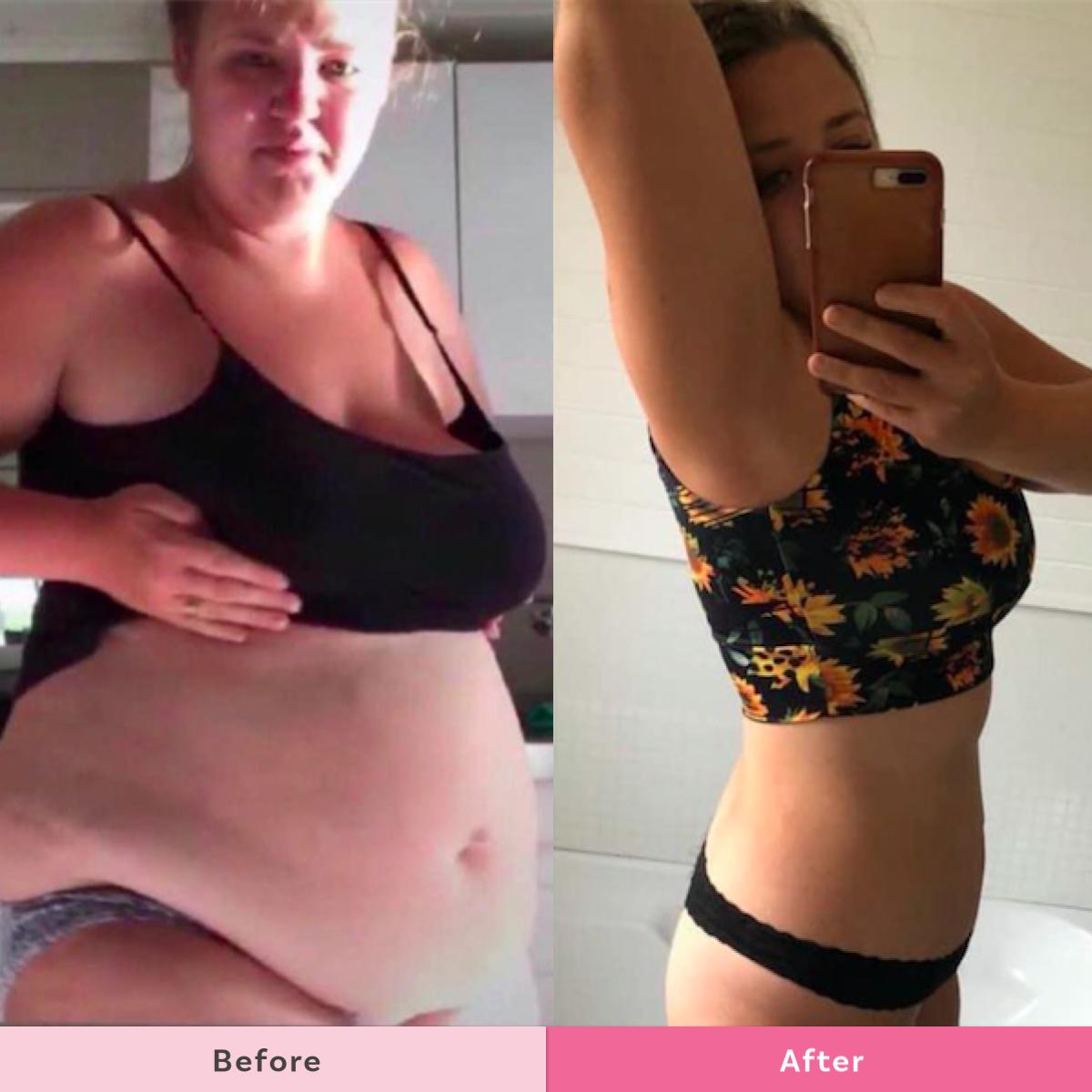 3. Rewards
"When I was 128kgs and started losing weight, it was exciting seeing the scales go down, but I still couldn't see it. So to keep myself motivated, I decided every 5kgs I lost I would give myself a reward. This was something like buying a new dress, getting my nails done – things that made me feel beautiful and reminded me on my progress."
4. Motivation boards
"Making a visual board full on positive and inspiring images, quotes, words etc. is a great way to keep motivated. You can make new ones any time you're feeling unmotivated."
5. Diary
"Use your Healthy Mummy's diary or a journal to write down what you're doing each day. I like to write a checklist such as; Today: Drink 3 litres of water, go for a walk, have two smoothies. Etc. and check them off as I go."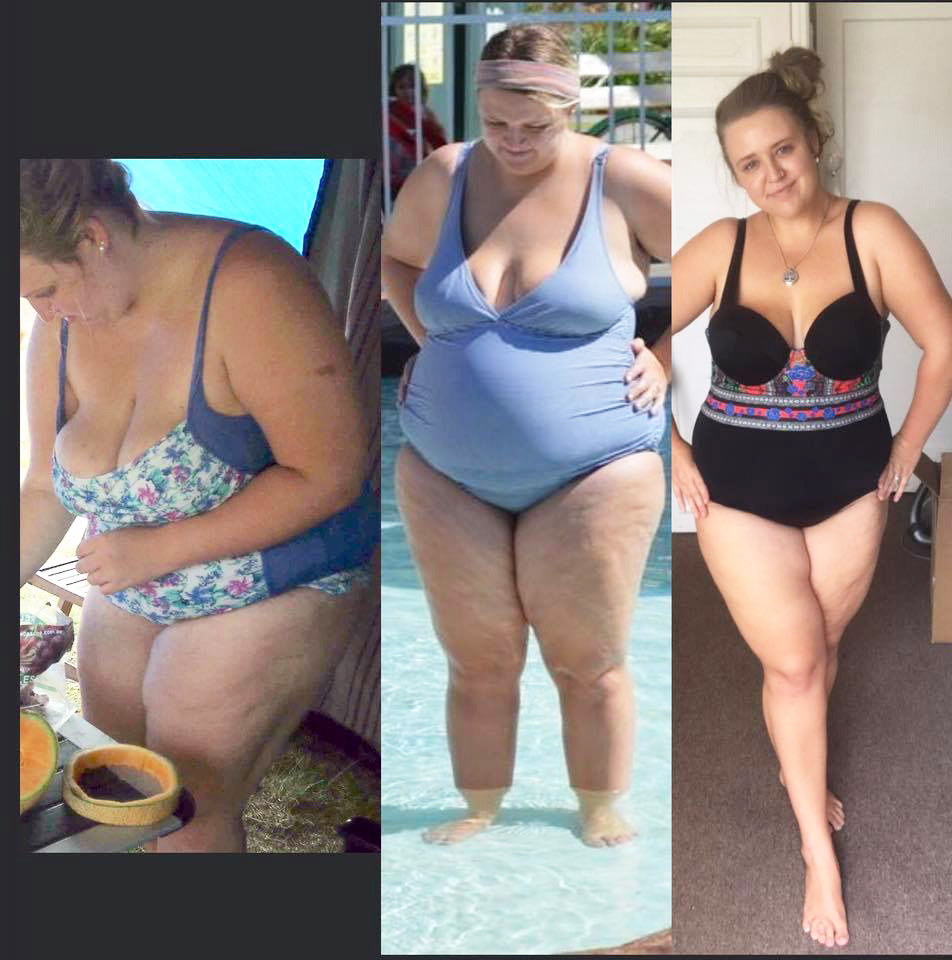 6. Moderate achievable weight loss
If your journey is a long one, you don't want to be suffering the whole time, so don't aim too high like 2kgs per week loss. It can be disheartening not reaching your goals,  so make ones that are possible to reach while still enjoying the things you love in life (in moderation) such as a meal out or a glass of wine on the weekends.
7. Understand there will be set backs
"There were weeks I plateaued, and there were weeks I actually gained weight, but that's okay! Because life happens, and we want to enjoy it when it does. So just remind yourself  'you're only one day behind' or 'you're only one week behind'. And I bet you, if you get back up and give it your best shot, you'll catch back up and still be on track for those long term goals!"
8. Take progress photos weekly
"Take a photo on timer in the same position and in the same type of clothing every week. I did this first thing Monday morning after I weighed myself. It's great to look back and reflect on your results, and always gives you an idea of where you're at – the scales might not move but you may notice you're body changing!"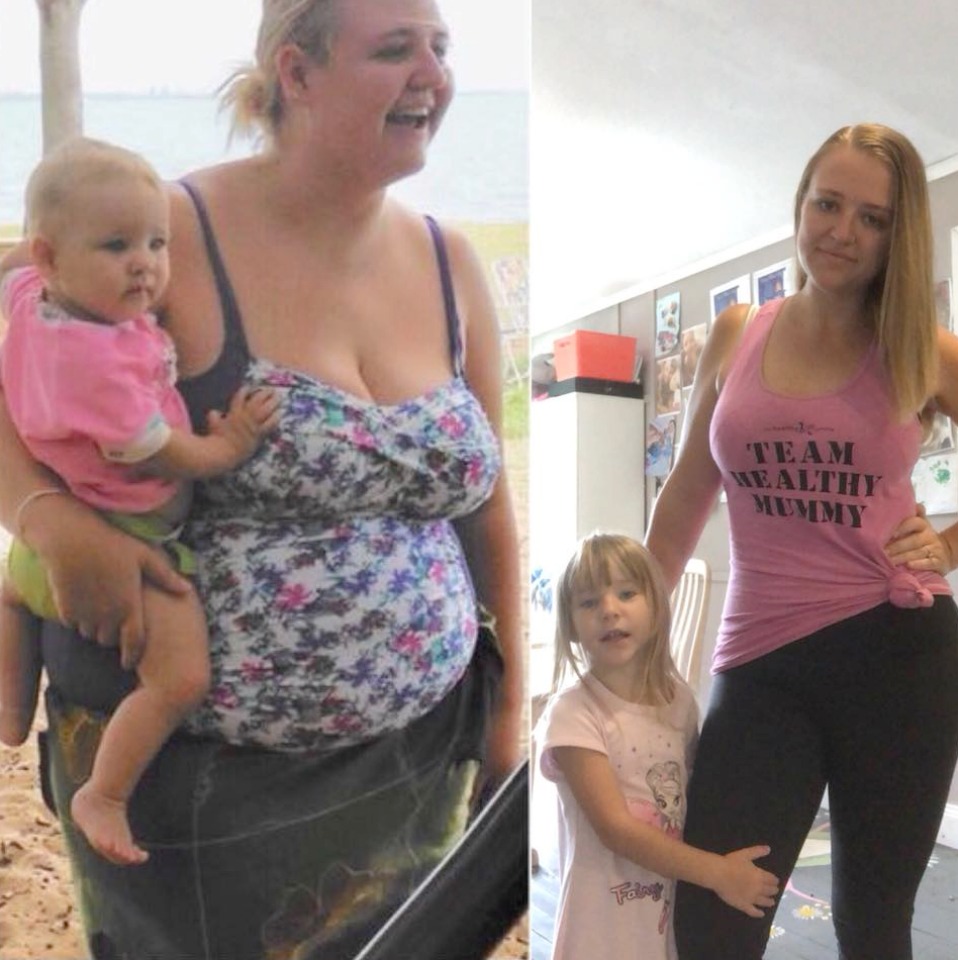 9. Eat food you love
"If there's something on your meal plan you aren't excited for, take it out! Fill your meal plan with things that you want to eat, and are counting down to try, this way you're more likely to stick to your plan and not get sidetracked out of boredom!"
"These are all things I did throughout my journey to keep me motivated. When you're losing big numbers especially, it's so important to invest in yourself. It takes time, it takes energy, but THAT is what keeps you on track.
"That is what keeps you smashing those goals. So take the time to support yourself, because YOU are the only one who can do this, so give it everything you've got!"
Are you ready to kick-start your weight loss?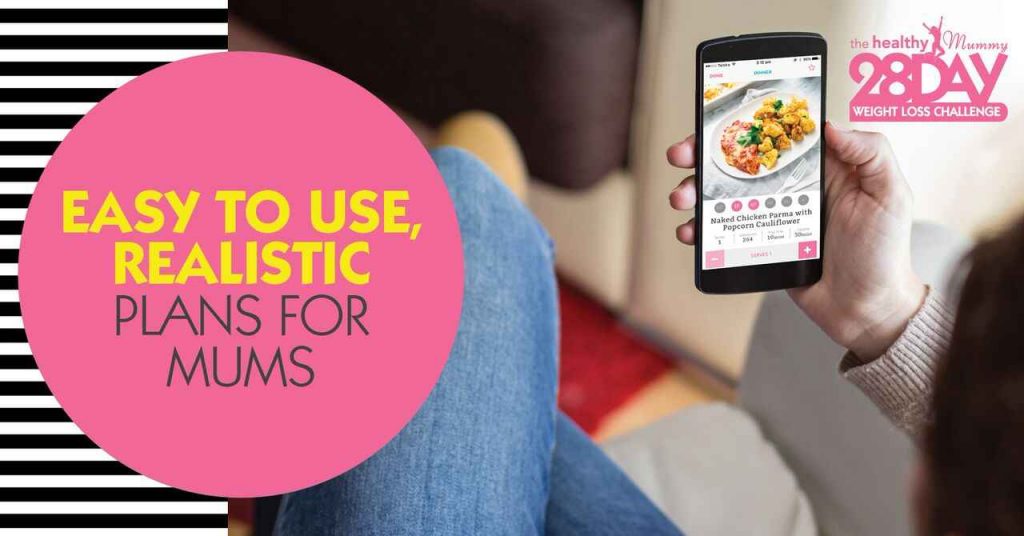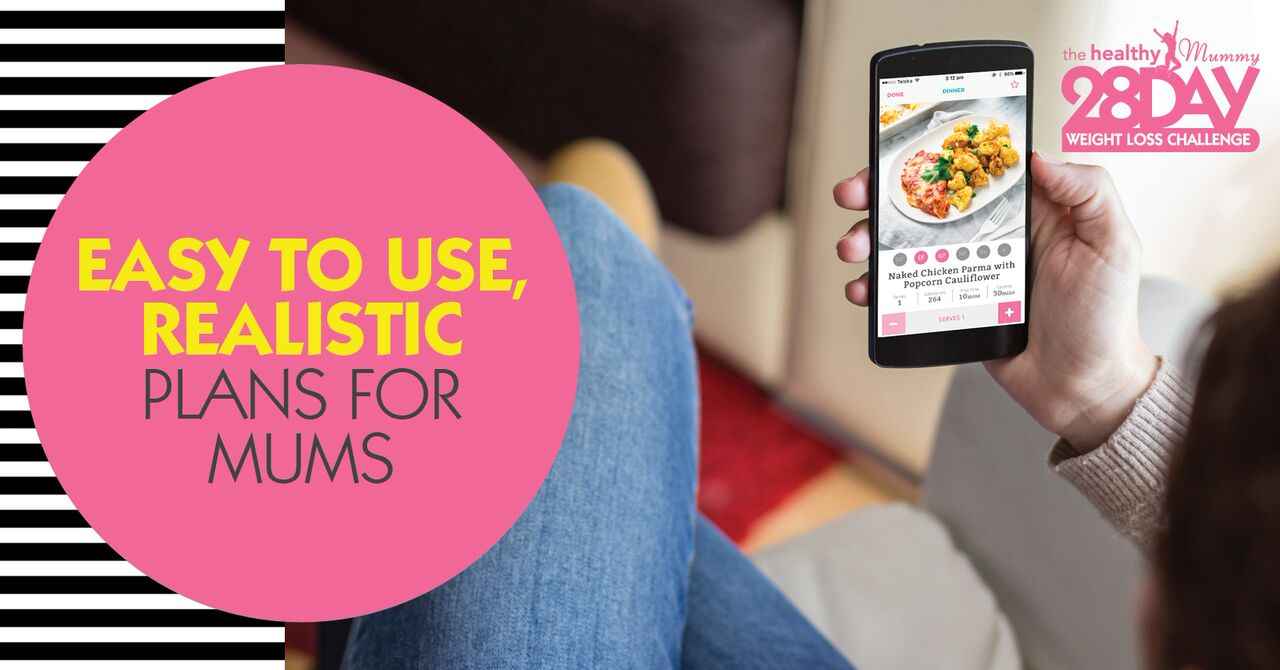 Want to shift your weight but feel like you have NO TIME in your day to exercise and eat healthily?
That's where the Healthy Mummy's 28 Day Weight Loss Challenge can help.
What do you get? You get access to:
28 days of at home exercise routines (no gym needed) – with video instruction
Customisable and breastfeeding friendly meal plans
Time-efficient exercises for busy mums – under 30 mins
Challenge combines Pilates exercises with interval and circuit training (HIIT)
Suitable for basic to advanced fitness levels.
Home to thousands of EASY-TO-MAKE recipes.
Find out more about joining the 28 Day Weight Loss Challenge.