Cultivating 'SELF LOVE': 5 top tips every mum must read from a mum just like you
Mum-of-five Hannah shares five top tips for cultivating self-love that every mum must read and how The Healthy Mummy changed her life. Read her story & her tips.
When Hannah Falzdeen signed up to the Healthy Mummy program she had no idea how much her life would change.
Not only has this GORGEOUS mum lost 28kg, but she has also overcome severe depression and anxiety. An advocate for 'self-love' she is now the happiest, healthiest and confident she has ever been. And it shows!
She shares her top 5 tips for cultivating SELF LOVE below.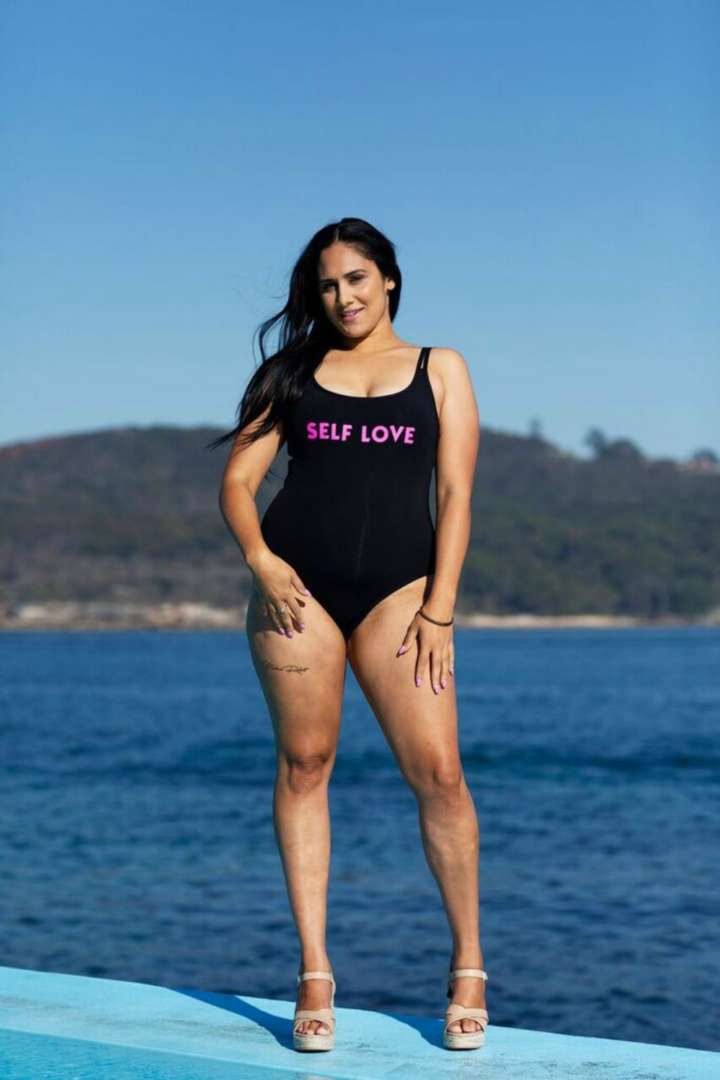 Accepting body changes and learning to love yourself
It is no secret that a woman's body changes significantly before and after childbirth. Hello new lumps, bumps, stretch marks and hair loss.  Yes, we have all been there!
But this doesn't mean we have to give up on living healthy, active lives, nor love our bodies any less.
The Healthy Mummy believe in empowering mums of all shapes and sizes to be body confident and we love to celebrate strong, healthy mums in a BIG way. Which is why we celebrated Healthy Mummy's 9th birthday, by inviting nine AMAZING mums (including Hannah) to take part in a Body Confident Swimsuit Photoshoot.
Standing tall and proud in her swimsuit, Hannah radiates 'self-love'. But she has not always been that way. Read more about Hannah's weight loss journey.
She shares her journey to cultivating 'self-love' below and five tips on how you can cultivate 'self-love'.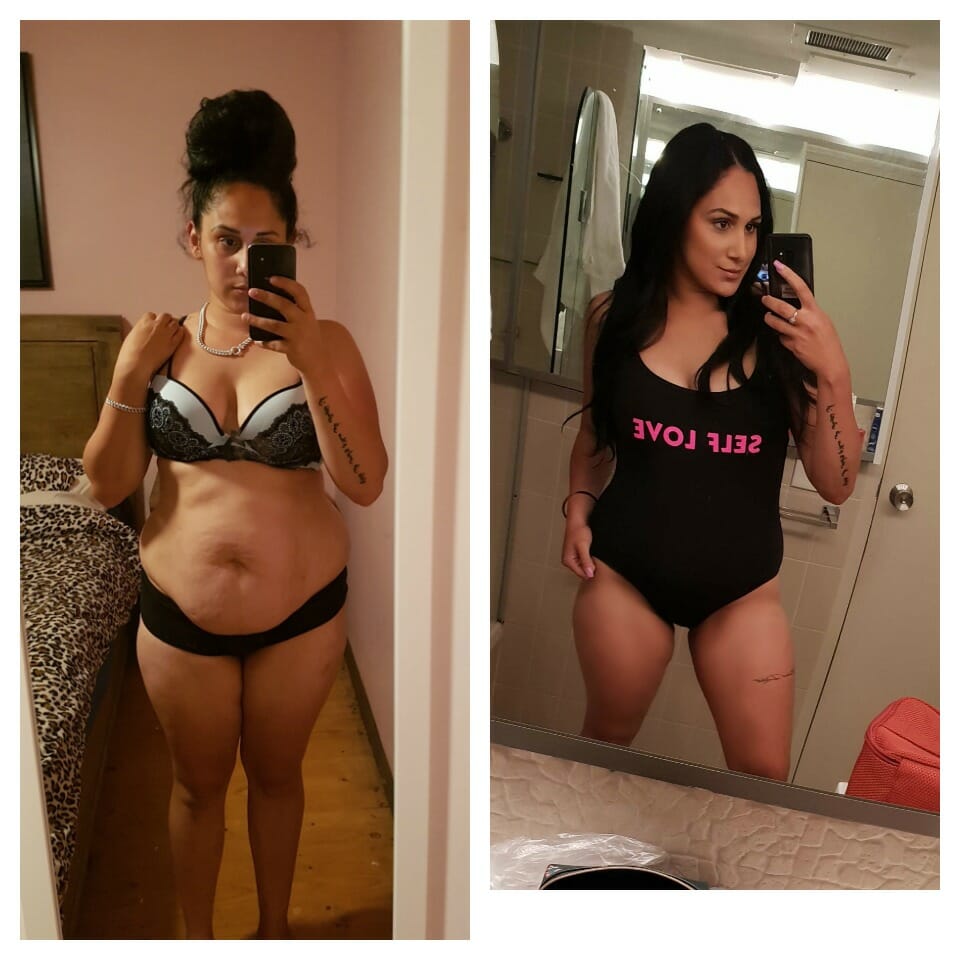 Hannah's journey to 'self-love'
Hannah says "I'm 28 years old and a mum to five beautiful children!"
Hannah admits she had always been a bigger girl with very poor eating habits. After reaching 102kg following two pregnancies in two years she became extremely depressed and says she never wanted to leave the house.
She says, "At my lowest, I was suffering from severe depression and anxiety.
Weighing 102kgs, I knew something had to change! A lifestyle change!
That's when I found The Healthy Mummy and have not looked back!"
Having now lost 28kg and completely transformed her body and health she says "this was the best decision of my life. I haven't just lost weight, I am back to my old happy self and more confident than ever!
My slogan for The Healthy Mummy Body Confident Photoshoot was 'Self-Love'. This is something I've been working on the last 12 months.
Being a mum/wife we forget to take the time out to love and look after ourselves; often thinking it's selfish.
But we need to be the best version of ourselves to support our families!"
The Healthy Mummy team couldn't agree more!
Hannah's 5 tips for cultivating self-love
1. Carve time out for yourself!
2. Stop negative self-talk. Mindset is everything!
3. Stop comparing! Whether it be to other mums or on social media!
4. Nourish your body with good food, Healthy Mummy smoothies, lots of water and rest! Purchase Smoothies HERE.
5. Be unapologetic about being you!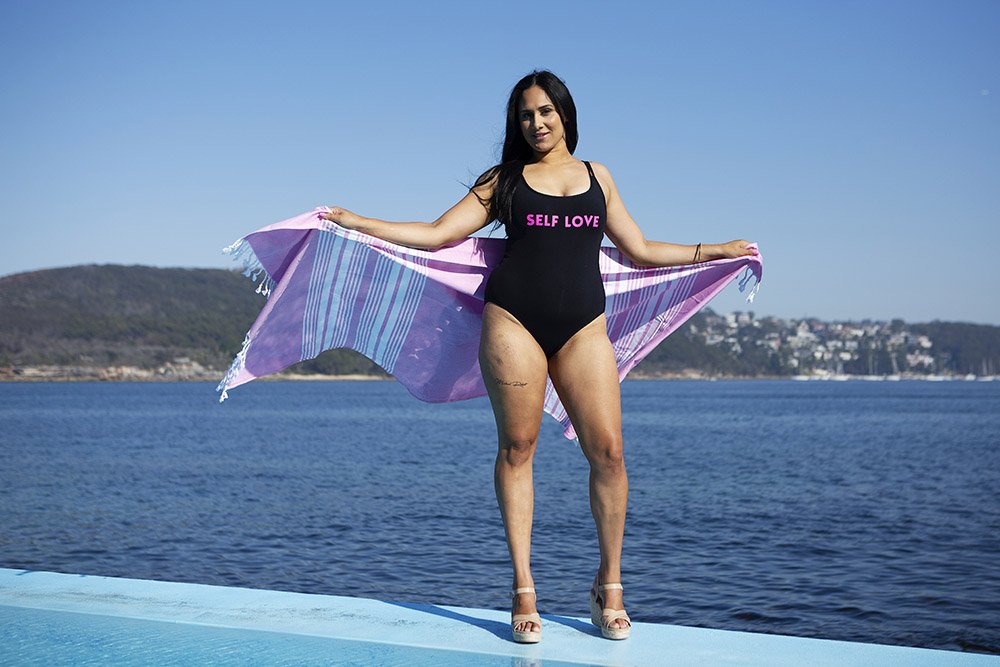 Hannah says "Food has always been my downfall! The Healthy Mummy smoothies and free recipes have been the biggest factor in me losing 28kgs. They are quick, delicious and fit my lifestyle!
And now I'm using the 28 Day Weight Loss Challenge workouts on the App to tone up and meal plans to get more organized in the kitchen."
Hannah's 3 top tips to summer shred!
1. Make time to meal prep and to workout.. it can be as simple as waking up 30min earlier and prepping snacks.
2. Water.. stay hydrated!
3. Get plenty of rest! Sleep is just as important as working out and food! How much sleep should you be getting? Read how much sleep does your family need.
Ready to start cultivating self-love today?
Join our Private Healthy Mummy Support group.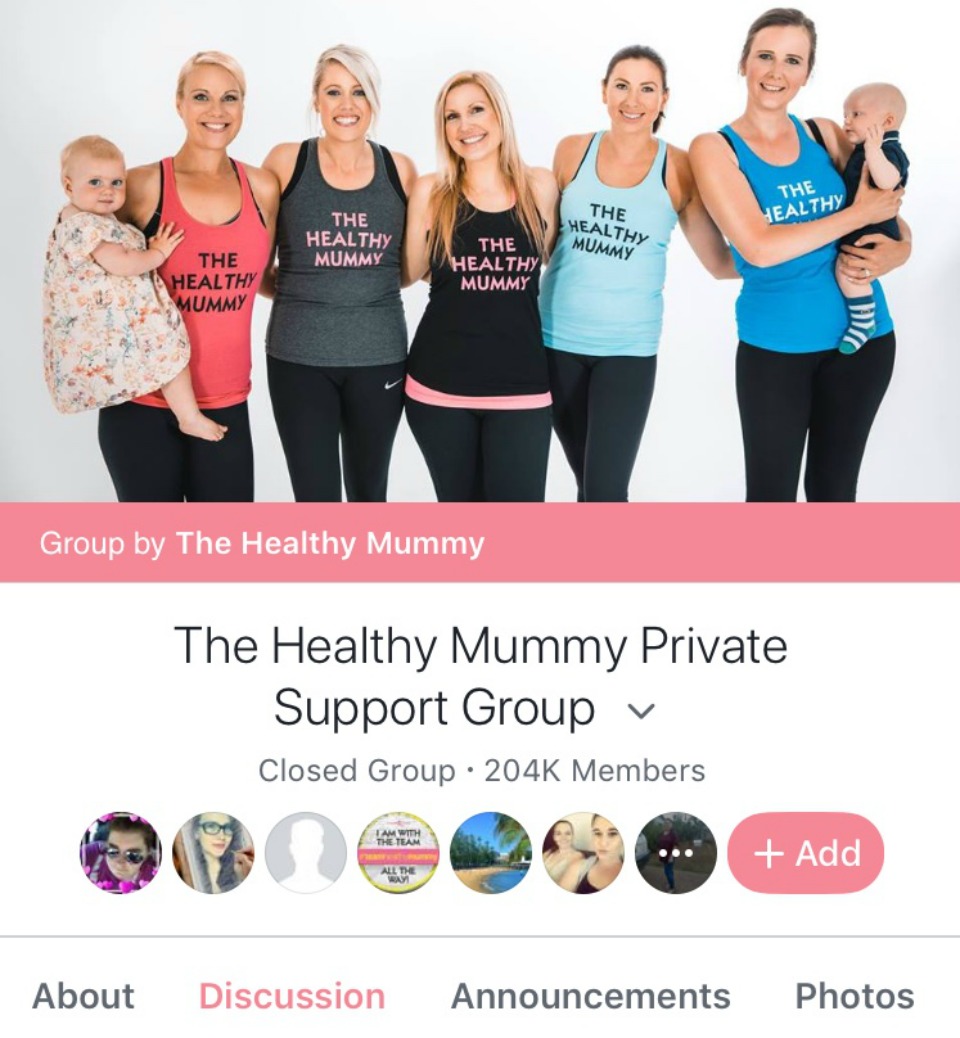 Want help maintaining a healthy and balanced eating routine?
The 28 Day Weight Loss Challenge has been designed to help busy mums create a healthy lifestyle.
Nutritionist-approved healthy meal plans give you alternatives to 'sometimes foods', customising tools to suit your taste, budget and family needs PLUS at home exercise workouts!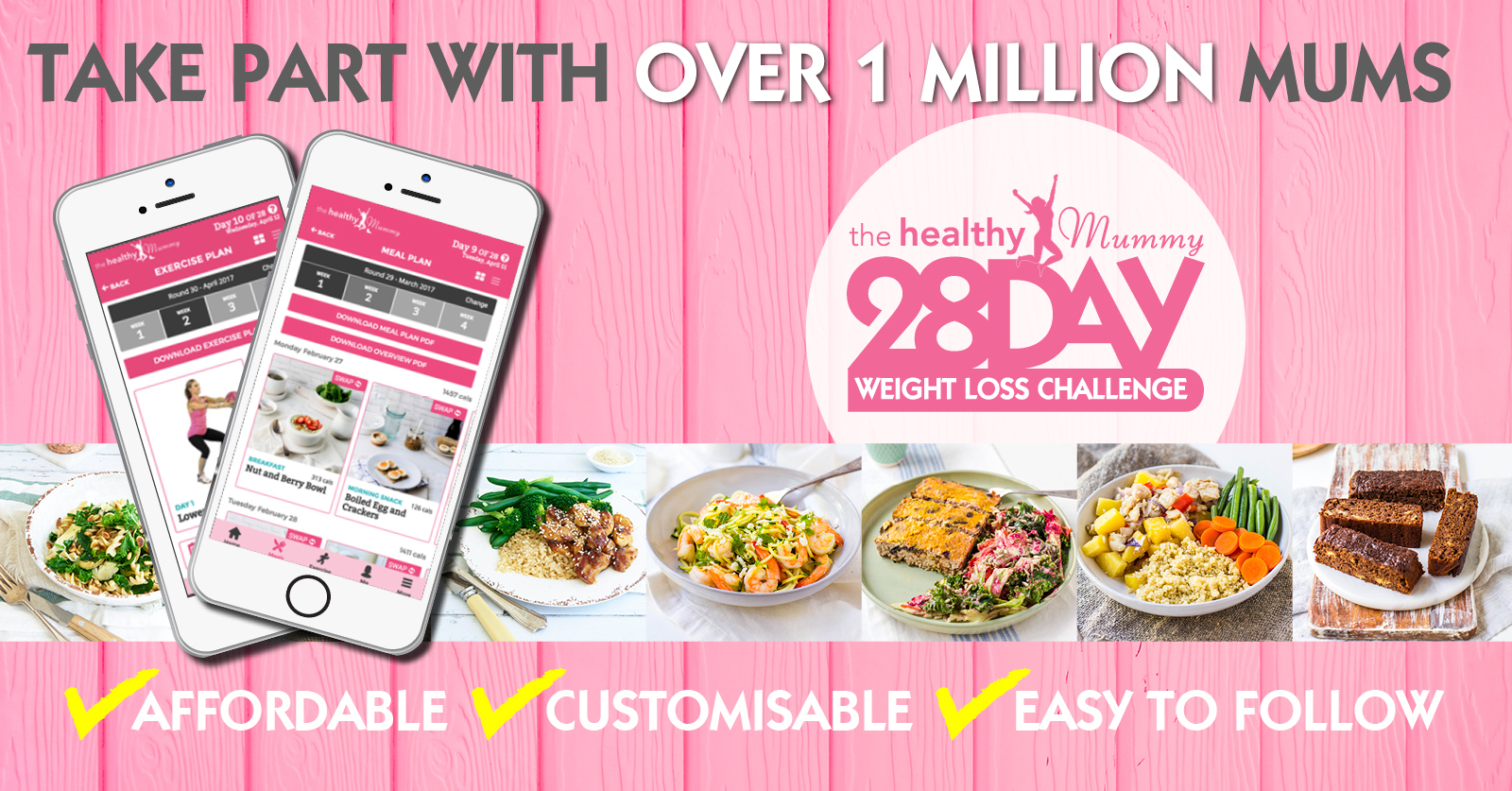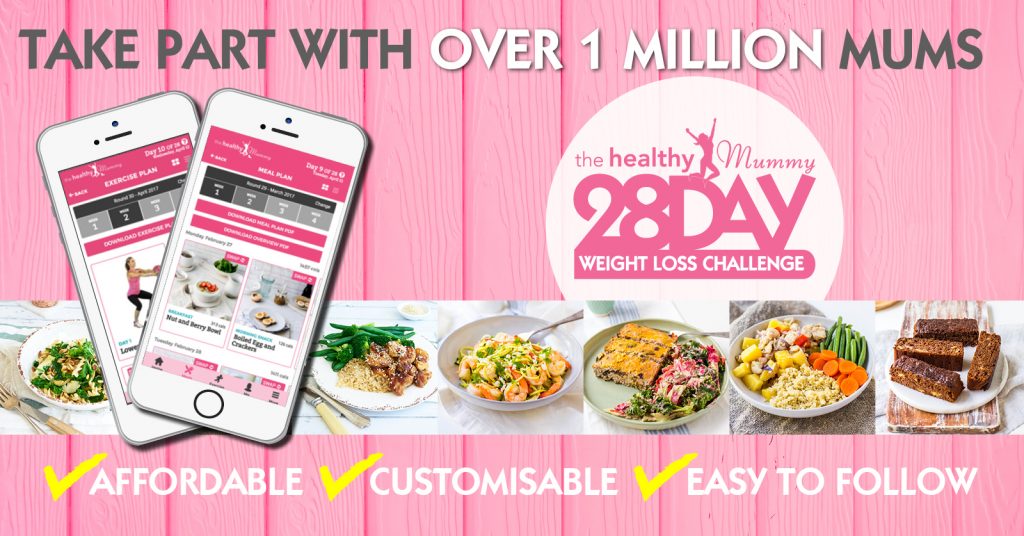 Our 28 Day Weight Loss Challenge includes:
28 days of at home exercise routines (no gym needed) – with video instruction
Customisable and breastfeeding friendly meal plans (including a 7 day cleanse)
Time-efficient exercises for busy mums – under 30 mins
Challenge combines Pilates exercises with interval and circuit training (HIIT)
Suitable for basic to advanced fitness levels
Home to thousands of EASY-TO-MAKE recipes!
Find out more information and join up here! 
Try our delicious Smoothies? Click to BUY Smoothies.