Everything you need to know about Perimenopause
There have been calls for better education and awareness around perimenopause as research reveals early symptoms are wrongly mistaken for aging, stress, anxiety, and depression.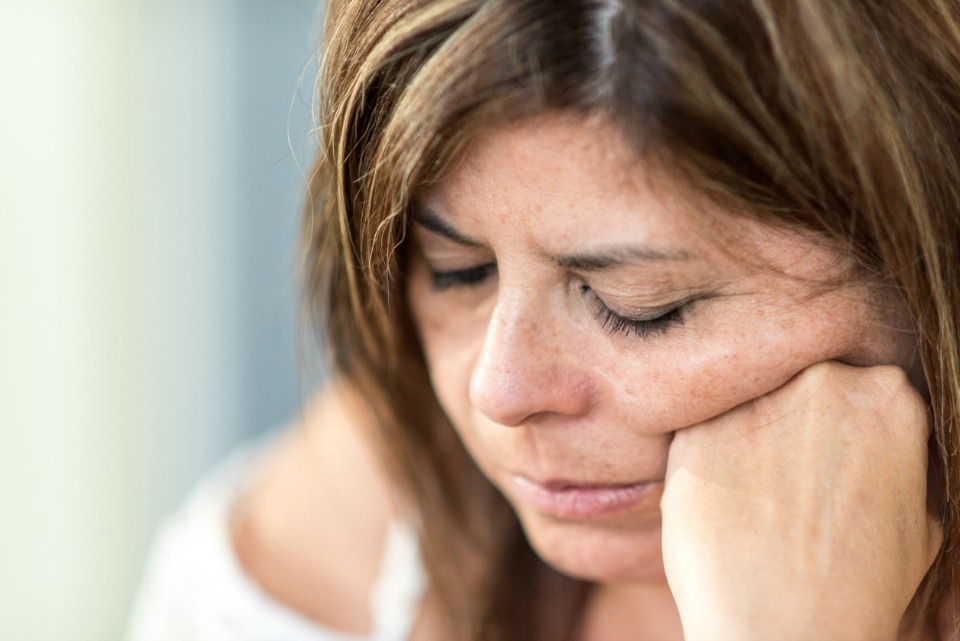 Everything you need to know about Perimenopause
In a study of 1,000 women in the UK, 70 percent of participants admitted to experiencing perimenopausal symptoms in their 30s and 40s, with 90 percent failing to recognise the immediate link to hormones and instead attributing symptoms to aging, stress, anxiety, and depression.
The What Women Want at Menopause survey of 1,101 women aged between 42 and 55 in the UK found women are more and more hesitant to approach their doctor due to concerns they will not get appropriate support.
A third of women who consult with their GP about menopause symptoms are being offered anxiety and depression medications, despite the fact that 80 per cent of those women voiced concerns that the recommendation was "inappropriate."
The average age of menopause is between 48 and 52. Perimenopause lasts for three to four years, usually starting in the mid to late 40s. Some women may experience it for only a few months, but for others, it can start as early as the mid-30s.
The findings revealed the link between symptoms and perimenopause taking an average of 14 months for women to identify.
The most common symptoms experienced included period changes, sleeping problems, hot flushes, anxiety, weight gain, low mood and night sweats, with women typically experiencing a combination of five symptoms during the early stages.
While period changes were reported as a common symptom and it is often widely regarded as the onset marker of menopause, findings showed four in 10 women did not experience this as one of their first symptoms.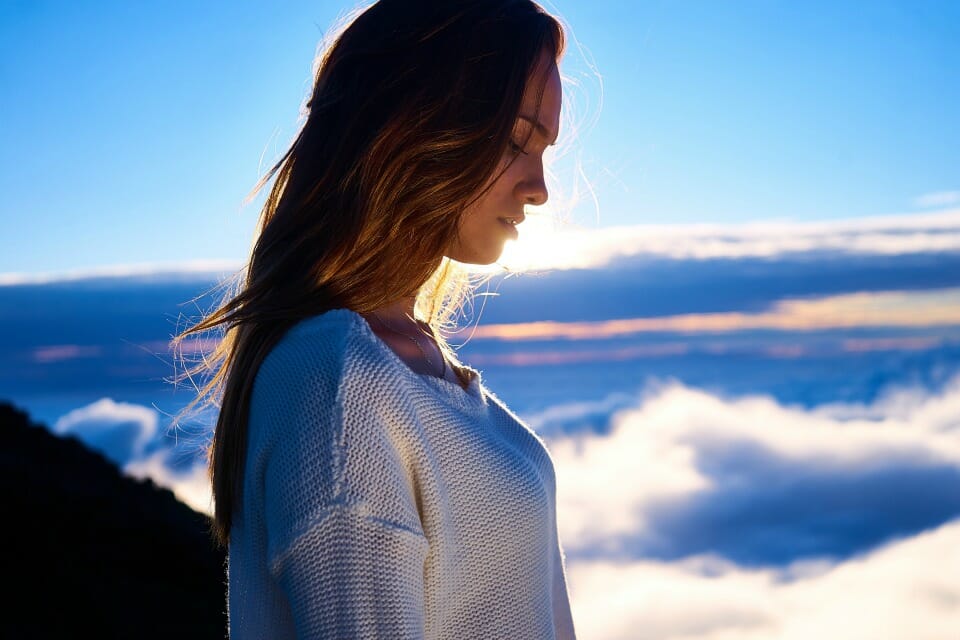 Expert gynaecologist and menopause specialist, Anne Henderson, explains: "There is barely a part of the body oestrogen doesn't affect. It affects the central nervous system, the skeleton, the cardiac system, the bladder, skin, nails, hair, teeth – everything is impacted. And it is the symptoms related to these areas that women primarily come forward with during the perimenopause."
The study also found when women first experienced symptoms, a third of them either chose not to take any action or decided to Google what they were feeling, as opposed to visiting a GP or speaking to friends and family.
Anne Henderson explains "Some of the commonest questions I get asked are, "am I going mad?" and "is it just me?". This is probably because very few women associate the profound psychological changes that happen at the menopause with the menopause itself."
Mums share their first-hand experience
Many of our very own Healthy Mummy's have gone through Perimenopause and they are keen to share their personal experiences and some great tips to help other women who may also be suffering and feeling very confused.
Kerrie, 49
"I'm 49 (nearly 50 in a few months) and have been in perimenopause for around 18 months but the last 9 months it's really ramped up.
"My cycles have gone from being like clockwork to being irregular and can vary from every 3 weeks to 6 weeks to 4 weeks.
"They will be regular for a few months and then go crazy again then back to regular. It's annoying.
I have also found that some months I have bad PMS symptoms and others none at all. The irregular hormones have definitely made it a challenge some days. I have suffered from hormonal headaches for a few years but they have intensified with perimenopause.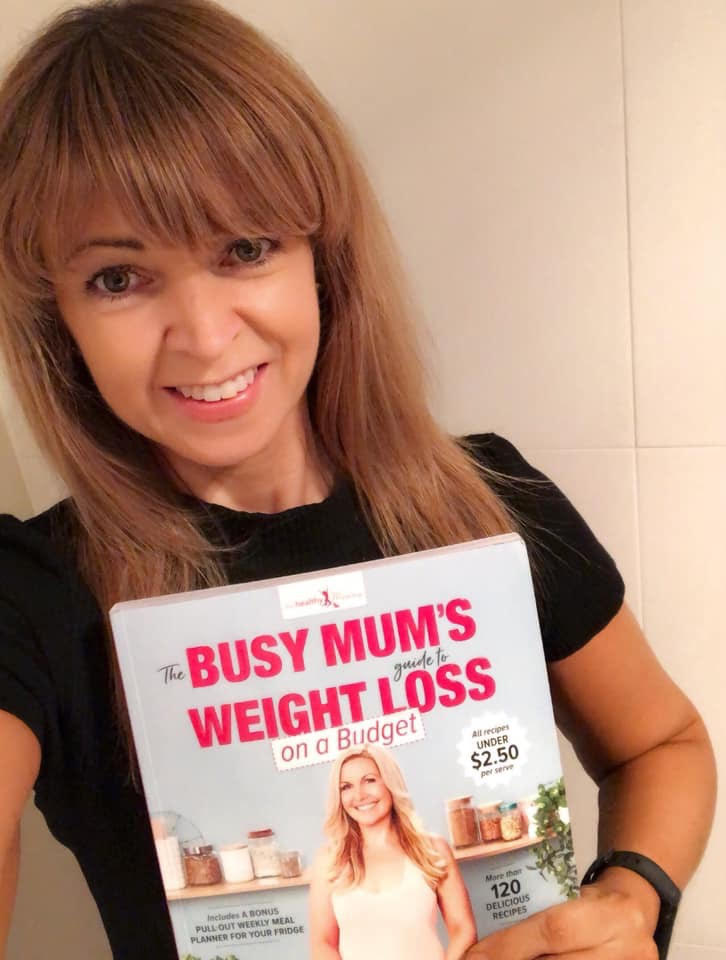 Kerrie's tips
"I have had success the past few months in adjusting my diet to include things like quinoa, more seeds like flaxseed, chia seeds, etc as I have done a bit of research about foods that are beneficial. I have found this definitely has helped my symptoms as has cutting out sugar and eating only mostly raw sweet treats which luckily Healthy Mummy 28 Day Weight Loss Challenge has lots of.
"It isn't easy and I am so thankful I found Healthy Mummy, as I'm sure I would be feeling a lot worse if I hadn't lost weight with Healthy Mummy, and if I wasn't living the healthy lifestyle I am now.
"I do feel like I have to work really hard to just maintain my current weight since being in Perimenopause it hasn't been easy.
"I do feel more tired easily since being in perimenopause which is frustrating. I think it is important to help others see that they aren't alone as it can be a confusing time that's not always discussed openly amongst women."
Ricki, 50
"I started Perimenopause in August whilst away for my 50th birthday! Surprise! I had the dreaded hot flushes for a month then they stopped. I haven't had a period now for 3 months after 35 years of being as regular as clockwork. Have just had some spotting the last two days, but no more hot flushes at the moment."
Tracey, 46
"I knew nothing about it! I've been peri-menopausal for a few years now (since I was 41 after a hysterectomy due to cervical cancer). I have a pre-teen and I feel we have the same symptoms – moody, tired, unreasonable for no reason bouts of depression and hormonal, the only difference is the dreaded hot flushes and headaches.
"It really can affect your whole life. Clean eating, no sugar, and limited gluten has definitely helped my mind focus on my hormone issues."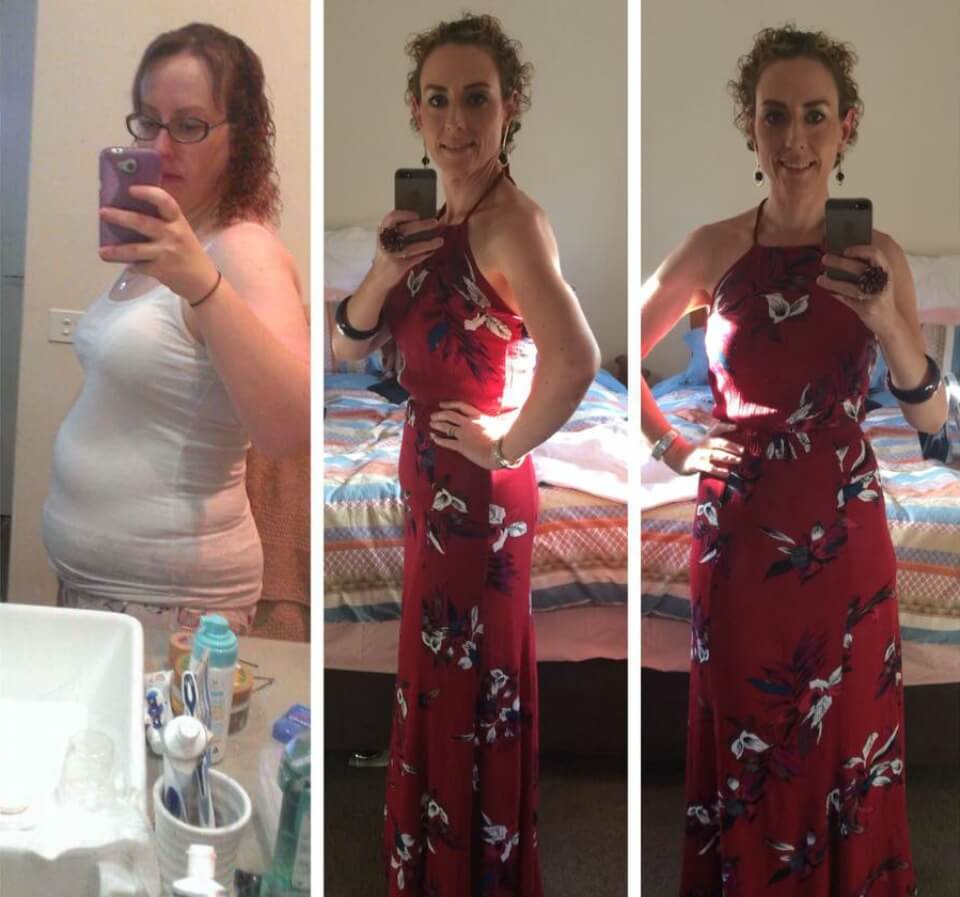 Joanne, 41 
"I have been in Peri-Menopause since the Age of 39 with irritability, night sweats, erratic periods and bloating. I'm turning 42 next month, and I have the Healthy Mummy to thank for my improvements.
Following the 28 Day Weight Loss Challenge and exercising when I can (I also have OsteoArthritis in my right hip) I still have managed to lose 41 kilos in just under 12 months. After beginning new medication to help with my Peri-menopause I did gain a couple of kilos back (3-4) but from adjusting my calories and actually increasing my carb intake in my meal plans, I have been able to lose it easy enough and stay a size 6-8 from a tight 18-20.
"I have been overweight for most of my adult life (80 kilos was my lightest) and am now 56.8kgs and the healthiest I have ever been!
"I also contribute the 45+ vanilla smoothie mix to helping me, as if I'm finding I'm having a few night sweats in a row (still happen lightly with the medication) I will have that smoothie mix and I find it helps me with my symptoms and I seem to be able to cope better also."
Check out Healthy Mummy 45+ Smoothie – here
The Smoothie 45+ is perfect for women wanting to stay vital and vibrant over the age of 45. In just 1 serve there is 50% of daily iron, brain boosting B12 and herbs like Green Tea to help fuel both mental and physical resilience.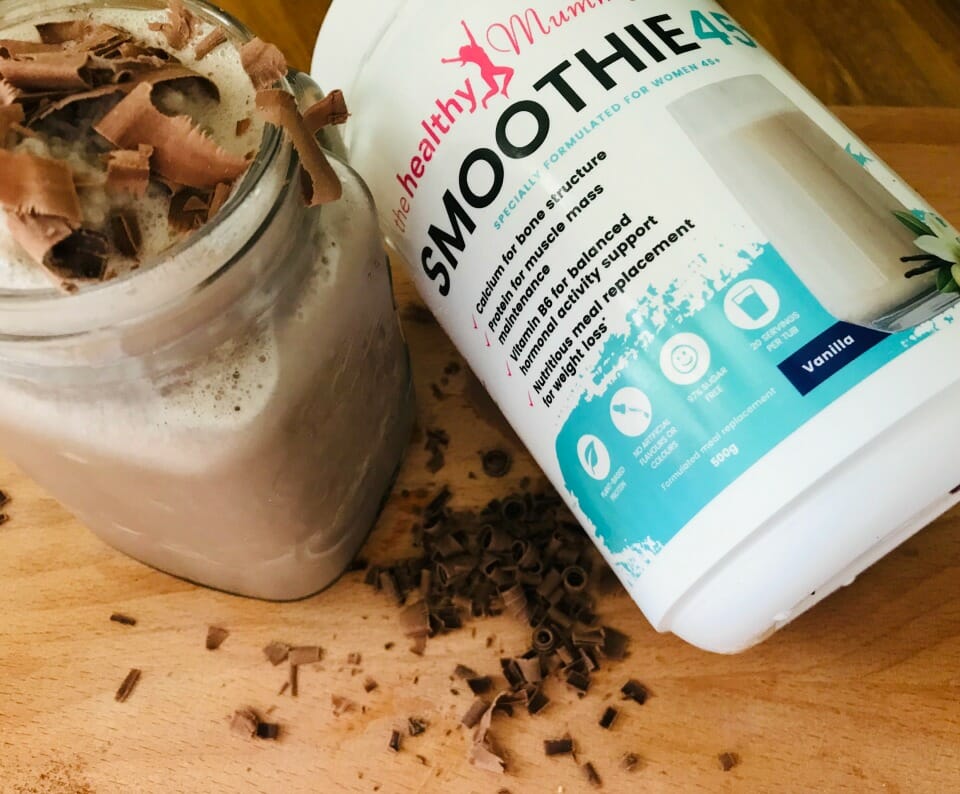 Michelle, 42
Michelle has been following the Healthy Mummy for about 4/5 years now.
She lost between 8-10 kilos and was maintaining well with the odd fluctuation up and down. That was until about 2 -3 months ago when something started to change.
Michelle shares, "I almost instantly put up 4 kgs for no apparent reason!
"At the same time I had noticed some minor mood changes, PMT was creeping back in (OMG) I hadn't had that since before kids. My migraines were much worse than usual almost daily for about 3 weeks.
"I noticed the places I was putting up weight were all the typical pregnancy places, on my thighs, my arms and my boobs, exhaustion had become a common symptom throughout the day.
"Libido had increased funnily enough ?! if I didn't know better I would have said I was pregnant. I wasn't!!
"Accompanied with night sweats, vivid dreams, nausea with sugar funnily, indigestion and some pelvic floor issues and excessively heavy periods. I felt like my body was falling apart.
"Looks like I had hit perimenopause."
"On discussion with doctor and some of the lovely ladies on the Healthy Mummy Facebook group, I changed to eating a little less (not much prob 100 calories a day), more fresh fruit and vegetables, less refined sugars, more grains and less protein and low and behold in the first week I lost almost 2 Kgs.
"I am about a month in and I now am 3 kgs down but feel like the progress will be slow but the right way. Once I hit my goal weight I will go back to a little less carbs and more protein, but for the moment while trying to lose weight the less protein and more carbs are actually working.
"Apparently it works for hormonal weight!!!"
Did you know you can join our Healthy Mummy 45+ support group and chat with these mums plus many more just like you!
Perimenopause symptoms?
Women can experience a range of symptoms during perimenopause, the most common symptoms include hot flashes, changes in mood and libido, as well as vaginal dryness and more painful intercourse, as well as anxiety and depression.
• hot flushes (a sudden feeling of warmth or intense heat that spreads over the face and upper body)
• night/cold sweats
• anxiety, depressed mood, or mood swings
• sleep disturbance and fatigue
• vaginal dryness; discomfort during sexual intercourse
• frequent or urgent urination.
Can you still get pregnant during Perimenopause?
The chance of conceiving naturally around perimenopause is very low, usually no more than around 2%.
Treatment for Perimenopause
Menopausal hormone therapy (MHT, also known as hormone replacement therapy HRT) is the most commonly prescribed treatment. Hormone therapy can help to relieve symptoms by replacing oestrogen levels that fall naturally during perimenopause.
There are also other non-hormonal treatments that can be discussed with the GP. This includes changing lifestyle factors such as improvements in diet, regular physical activity, optimal weight management, and quitting smoking.
Read more – What foods best support peri-menopausal women's health, a nutritionist explains
Improve your health today and join the 28 Day Weight Loss Challenge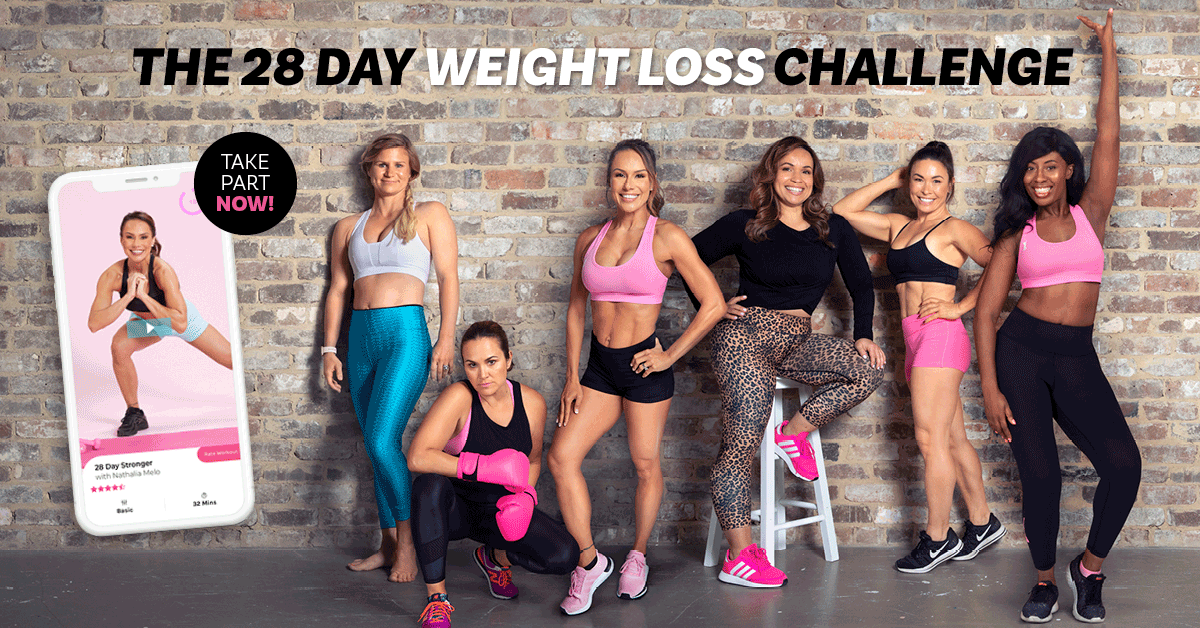 The no.1 mums only health, fitness & weight loss program
Take part now in the 28 Day Weight Loss Challenge – made for BUSY mums!
It is like a PT, Coach, Nutritionist & Chef – ALL IN YOUR POCKET – with EASY to follow food & fitness plans
You get unrestricted access to :
● Nutritionist & chef designed weekly meal plans
● Personal Trainer crafted At-home workouts- 28 minutes and under
● Daily Motivation from My Coach
● Personalised Shopping lists to make life easy
● Over 4,000 healthy and delicious recipes at your fingertips
● REAL TIME support from The Healthy Mummy Team and OVER 200,000 other mums