Five inspirational mums have not only lost weight, they've also found their true selves!
Transformations come in all shapes and sizes, and they're not always just physical either!
These five incredible mums, who with the help of The Healthy Mummy embarked on a weight loss journey and lifestyle change, not only lost weight, on the course of their journey they also found themselves. And they couldn't be happier about that!
When you lose weight, it's not all about how you look. More often it's how those physical changes make you feel. These inspirational women showcase how they have changed on the inside and out, and how are loving their new found self-worth.
These pictures of their before and afters says it all!
Five inspirational Mums amazing weight loss results!
Hannah Pech
Hannah says, "Mum lets take a photo of our strong muscles!"
"Last night master 6 asked to take a photo after our boxing workout to show how strong we were!"
"I loved it (mainly because of his awesome facials!) And trying to find a photo to compare it with pre Healthy Mummy was so hard. It made me realise how many photos I DON'T have with my kids from when they were little (the left was on his first birthday) because I didn't love the way I looked."
"Now I'm in so many more photos than I ever was! That's the true transformation of this side by side today. Because memories captured like this last a lifetime."
"And it's all thanks to joining the Healthy Mummy over two years ago."
Samantha Jade Pederson
Samantha says "25 kg gone!  Three years later and I'm a completely different person. I'm happier and healthier than I ever thought I would be thanks to The Healthy Mummy."
Bernie Fanning
Bernie says, "Mental health version"
"Please believe in yourself when you are lacking that motivation. Have you made yourself a motivational board? Have you tried the Healthy Mummy meditations in the app? Write down small achievable goals to get you to your main goal. Try to improve your mental health and strive to be happy, healthy and strong!"
Chelsea Dixon
Chelsea says,  "Change your life, take a chance and it may actually make that change!"
"I'm so thankful to the Healthy Mummy for giving me the tools to become half the size I used to be. What I thought was impossible has been achieved and I'm loving my new lifestyle. "
Samara Rochelle Khoury
Samara says "Ahh – if only photos could speak!! The stories this one would tell….These two photos show two completely different people. SO much has changed in the four and half years between these photos. I wouldn't even know where to begin."
"Seeing the woman in the first photo, I am flooded back with the pain and emotions. Such a big (fake) smile, on the face of such a sad, hurting person. But now… oh now she's all glowed up babe! That woman in the second photo knows her worth. She knows there will be ups and downs. And she keeps on keeping on." 
"I believe in myself and I believe in you too!!"
Such wise words! Thank you ladies for sharing your transformations with us.
Are you ready to be a The Healthy Mummy?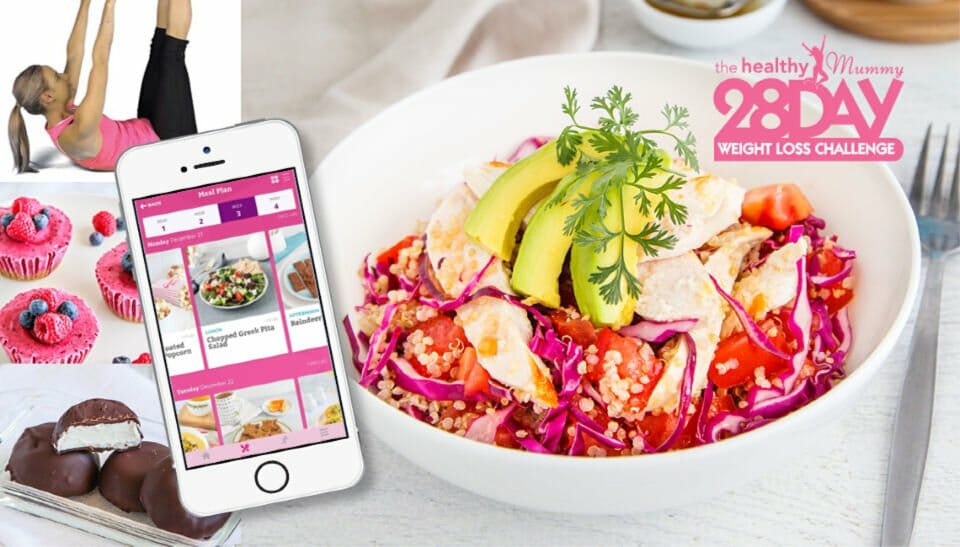 If you are interested in kickstarting your weight loss and want to improve your energy – not to mention – improve your overall health and wellbeing – our 28 Day Weight Loss Challenge is an awesome program to check out. 
Our 28 Day Weight Loss Challenge includes:
28 days of at home exercise routines (no gym needed) – with video instruction
Customisable and breastfeeding friendly meal plans (including a 7 day cleanse)
Time-efficient exercises for busy mums – under 30 mins
Challenge combines Pilates exercises with interval and circuit training (HIIT)
Suitable for basic to advanced fitness levels
Home to thousands of EASY-TO-MAKE recipes!
To learn more about our 28 DAY WEIGHT LOSS CHALLENGE CLICK HERE