This pork Pad Thai recipe from the 28 Day Weight Loss Challenge is going to be a winner this summer.
It's packed with fresh ingredients, all selected carefully to create a wonderfully nutritious meal.  Throw away the take-away menu and whip us this delicious healthy home make-take away instead. It'll be kinder to your waistline as well as your purse.
This mouth watering dish is not only incredibly healthy, it's also super fast to make – only 10 minutes and 402 calories.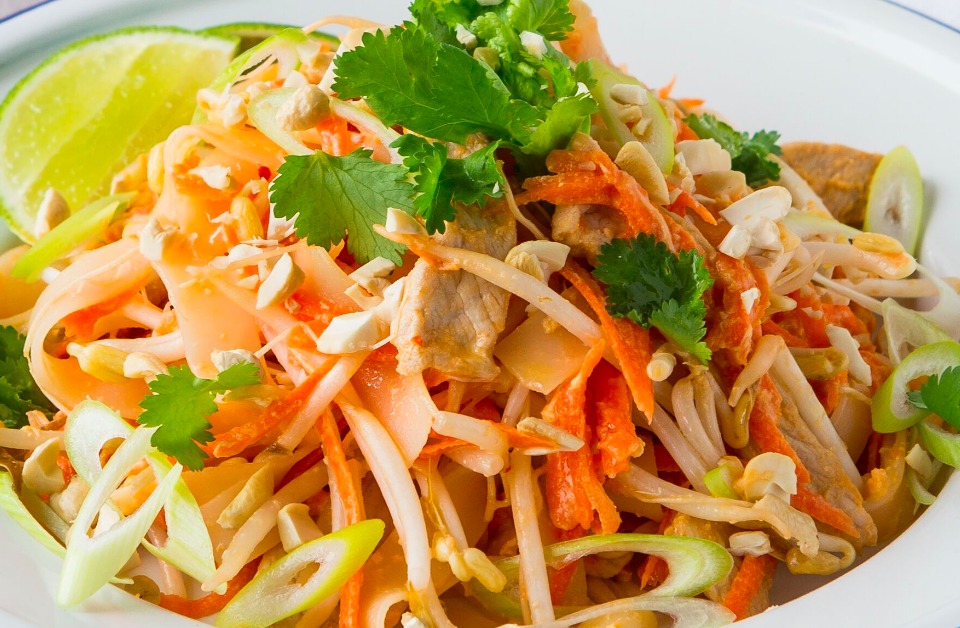 Eating healthy doesn't have to be hard. This is why the amazing food specialist here at The Healthy Mummy have created such simple, pure and quick recipes, to make your life as easy as possible.
When pairing this up with the thousands of other healthy meals from the 28 Day Weight Loss Challenge, you're onto the best possible start to your journey.