We cooked a week of meals for a family of four on a budget of $220!
Here's how we cooked a week of meals for a family of four on a budget of $220! Plus budget-friendly meal prep tips!
With the crazy prices of groceries at the moment and the busy lives we lead as mums, we wanted to show you how to Meal Prep a week on the 28 Day Challenge when you are too busy to meal prep! 
Meal prep doesn't need to be a whole Sunday in the kitchen (although it can be, we love a bulk meal prep). We know this just isn't possible for everyone.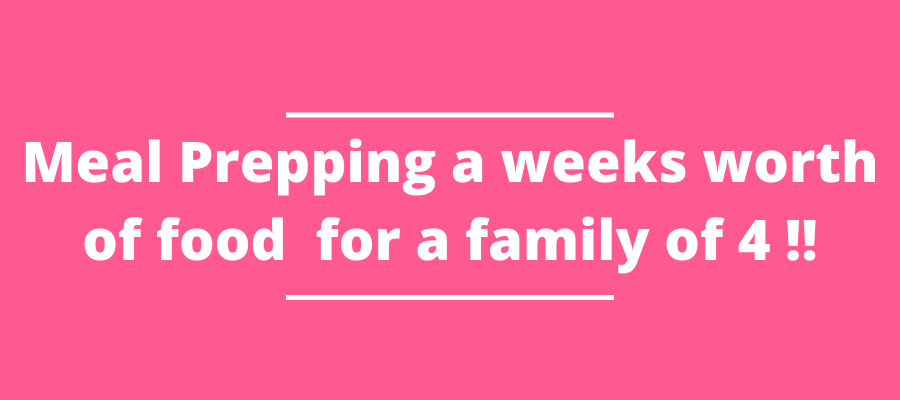 Meal Prepping on a Budget!
So, we brought everything for the week minus a couple of pantry staples and our groceries came to $220 for a week worth of food for a family of 4 using the budget/ time saver meal plan!! Read how to choose your meal plan here. To make things a little more tricky we wanted to see how this works for a family with dietary requirements, this time we chose gluten-free (which is super expensive for families with gluten intolerance or coeliac disease).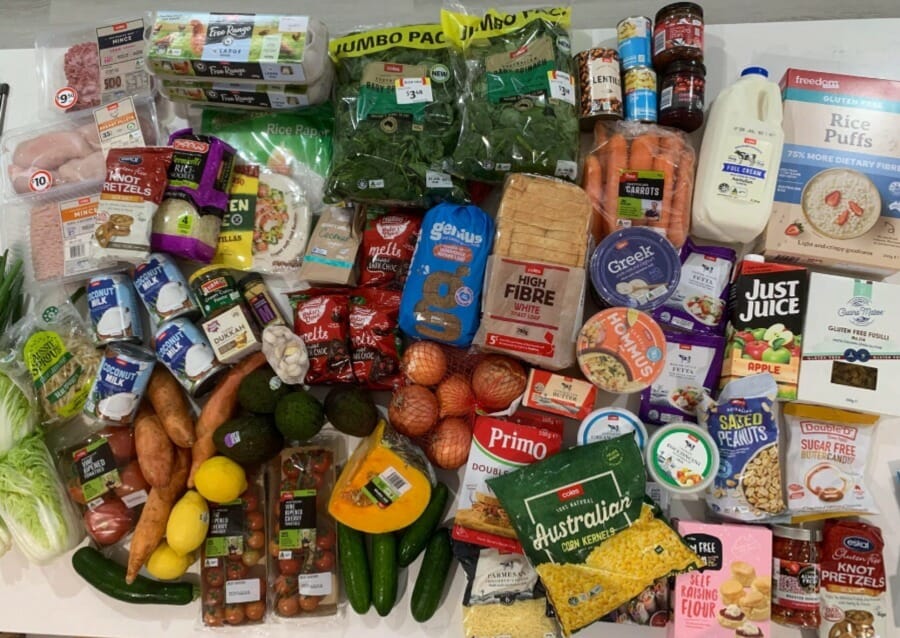 Here's what meal prepping week 2 of the 28 Day Challenge looked like for a family of 4!
We spent about 20 minutes washing, chopping and grating vegetables while preheating the oven. 
First on the to-do list was the Spicy Chicken and Corn Soup, the Energy Packed Frittata, the Lentil, Sweet Potato Patties and Roast Pumpkin for the Honey Roast Pumpkin & Spinach Salad.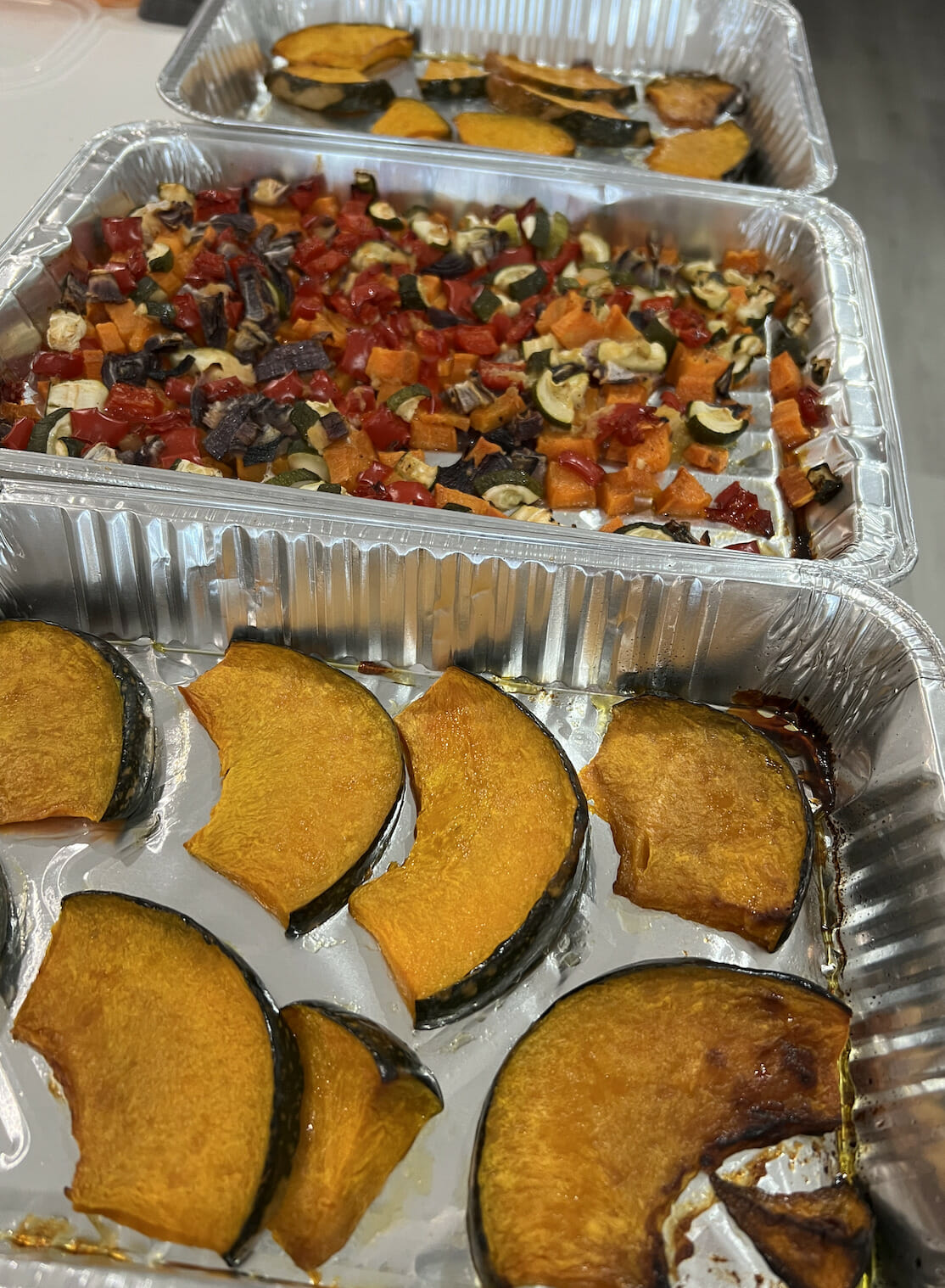 Then we oven-baked the Turkey Koftas – they were a huge hit! 
With a little prep these 4 meals can be made at the same time and besides a few steps they basically look after themselves. 
We made a little extra soup for the freezer stash too. 
10 serves Spicy Chicken and Corn Soup 

9 serves Energy Packed Frittata 

4 serves Lentil and Sweet Potato Patties. 
The next day it was snack prep time! Super simple Choc Toffee Bark and Choc Chip Cookie Tart, these were so easy to make!!! 
We also made bulk Chocolate Rice Crisps for breakfasts.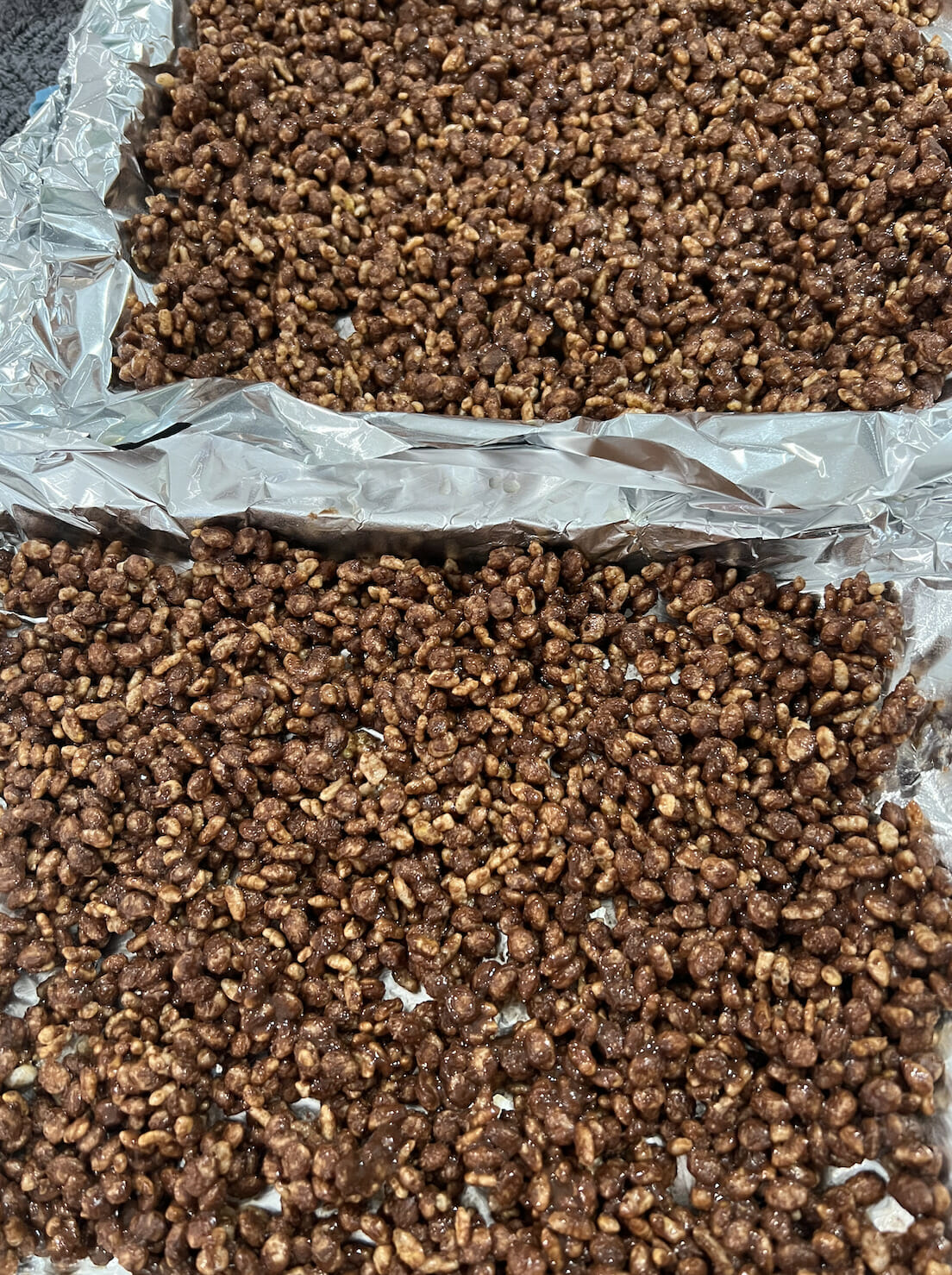 We also chose to make some meals and snacks fresh each day.
Here are our bulk-prep tips to make the most of your budget:
Always check your pantry, fridge and freezer, do a stocktake to see what you already have and try to incorporate items you have into your meals to save money, reduce wastage and save unnecessary trips to the shops.

Choose recipes with similar ingredients, this saves time on preparing and helps keep the grocery bill down. 

Bulk out meals as much as possible!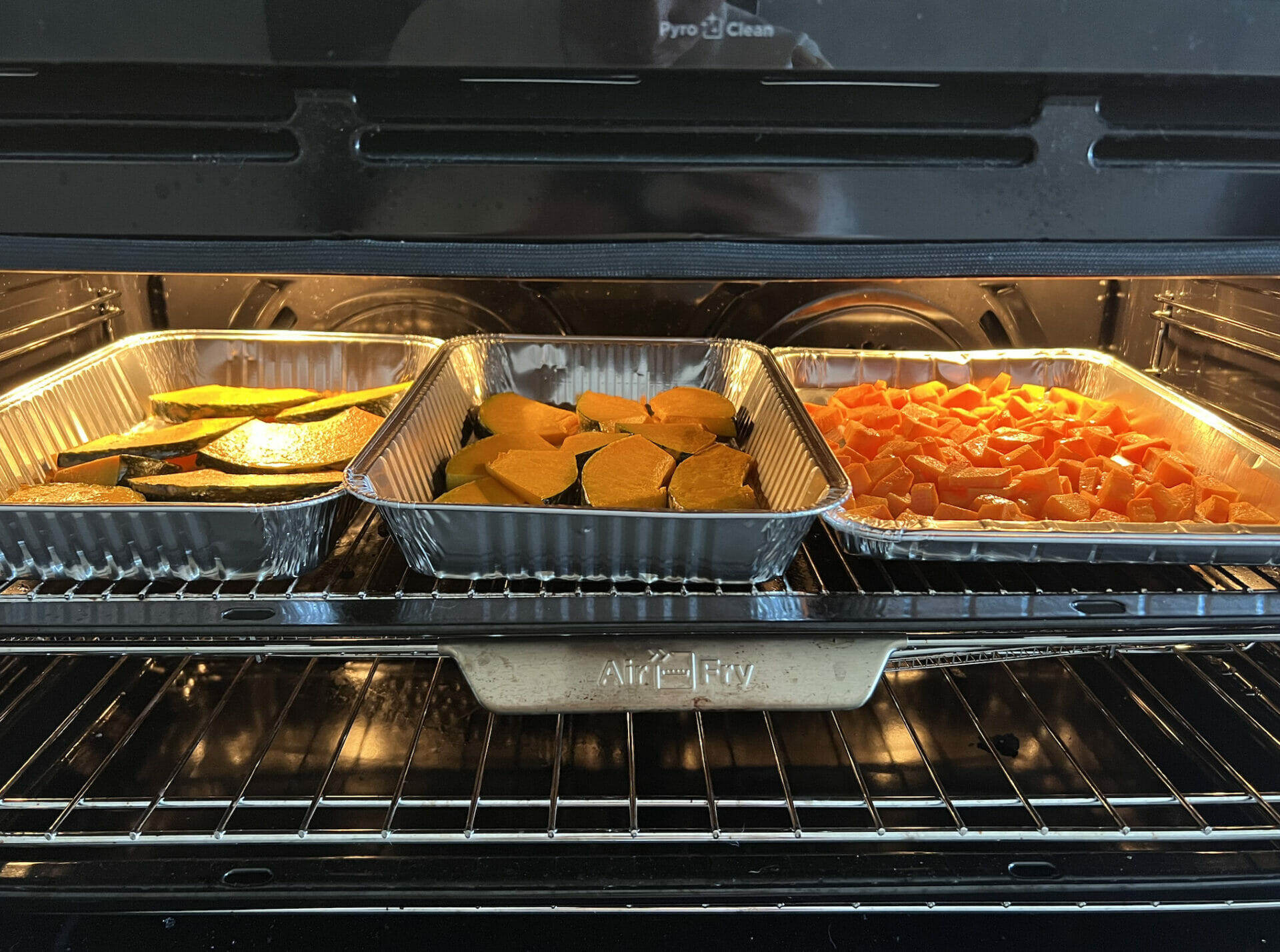 Mince dishes are my favourite for this reason! Super easy to bulk out with lentils (these are the best as they cannot be seen by fussy kids), kidney beans or chickpeas and grated, tinned or frozen vegetables to help the meals spread further although keep in mind this does slightly change the calories. 

Repeat meals and snacks as much as you can, this saves time, money and makes it super easy to meal plan. If you are happy to, there is nothing wrong with eating the same snack 5 times a week. 

FREEZE everything you can. 

Bananas going soft and don't want to bake with them just yet? Freeze them for smoothies or homemade "ice cream". 

Open a can of coconut milk and don't have a need for the rest just yet? Freeze it into an ice cube tray and then transfer to a zip lock bag for easy storage.

Fresh herbs, Tomato paste, stock, sauces,  Curry pastes… It all adds up! 

With grocery prices increasing, why not try to add a vegetarian dish or two to your meal plan each week!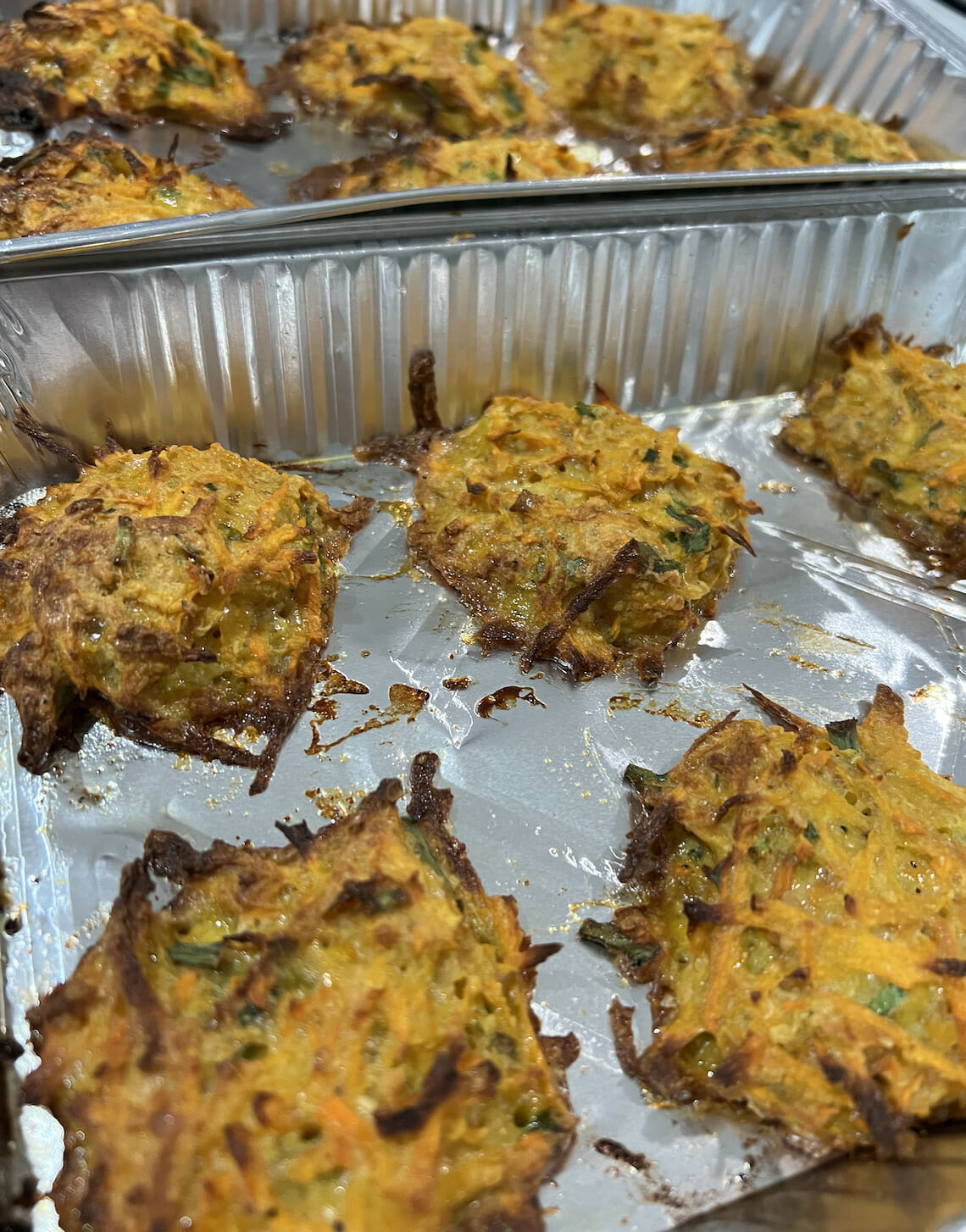 Make the most of your time and the ingredients you have on hand. 

Making one batch of Muffins this week? 

Why not bake a double batch and freeze half to save you time next week? 

When doing Bulk Meal Prep utilise your kitchen and appliances!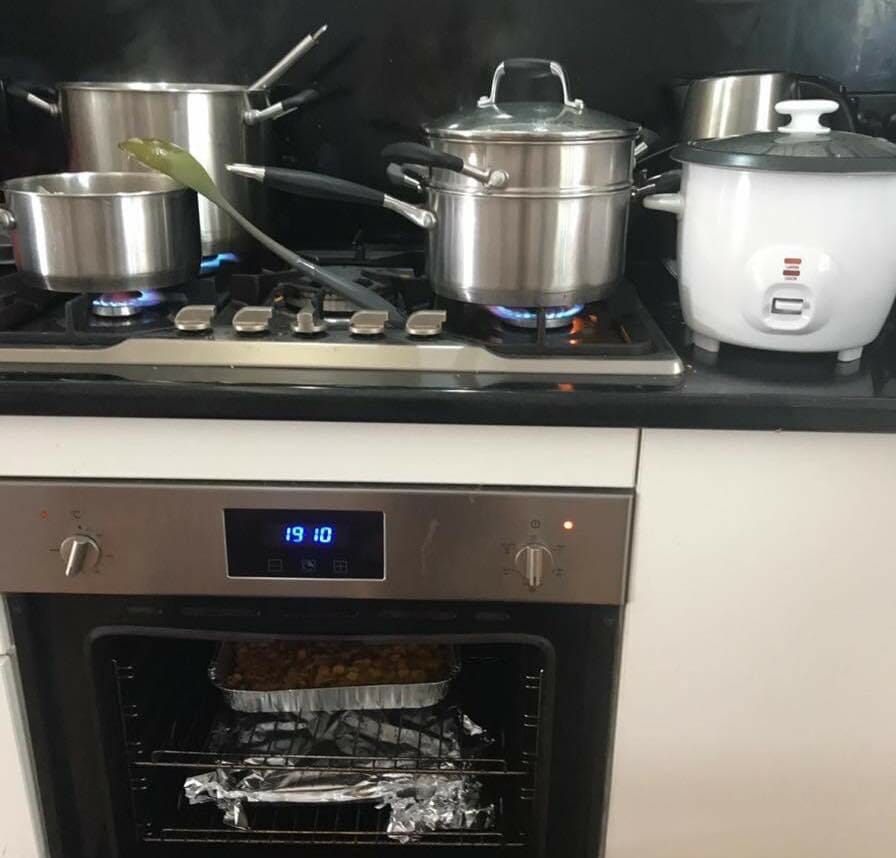 Use your stovetop, oven, slow cooker, rice cooker and electric frying pan. 

If vegetable prices are out of control in your area try frozen pre cut vegetables for stir fry's and other meals that contain a variety of chopped veggies this saves time and cuts wastage. What you don't use can go straight back into the freezer.

Shop smart! Look at weekly sales, see if local fruit and vegetable shops and butchers have deals and are delivering to your area at the moment.

Plan your weekly meal plan around current sales and do your best to stick to your shopping list.