'Best App ever!' Mum-of-two loses 14kg in just SIX months and she looks STUNNING!
Emily Antic has lost 14kg in the last six months by following the Healthy Mummy's 28 Day Weight Loss Challenge.
Emily Antic has lost 14kg in the last six months by following the 28 Day Weight Loss Challenge.
"Best app ever. So easy to follow and perfect for the busy mamma," she says. "I've been trying on and off since 2004 but I don't think I actually have a determination until now to be honest.
"I was really unhappy in my life and this just made me concentrate on one thing and I did it more for myself instead of trying to please others.
"I think that's the difference you need to do it for you. in the past, I realise I was trying to please everybody else."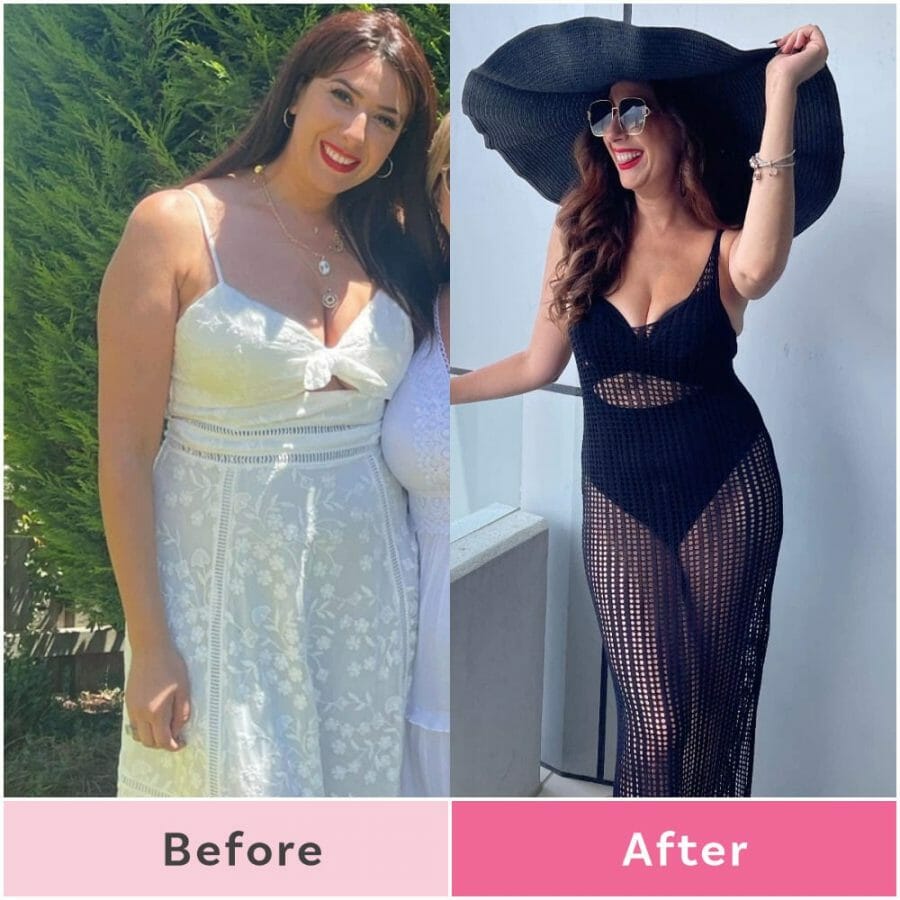 How Emily did it
Amazingly, Emily, who is a single mum-of-two, says she feels like she has more energy than ever before.
"I'm just happier in myself. I do drink the Healthy Mummy smoothies usually for breakfast, I have one with oats I still have my coffee every day with one sugar," she says.
"So, usually I get up for breakfast I'll have my coffee and then I'll make my shake for a snack – I'll usually have Weet-Bix Balls – I love them!"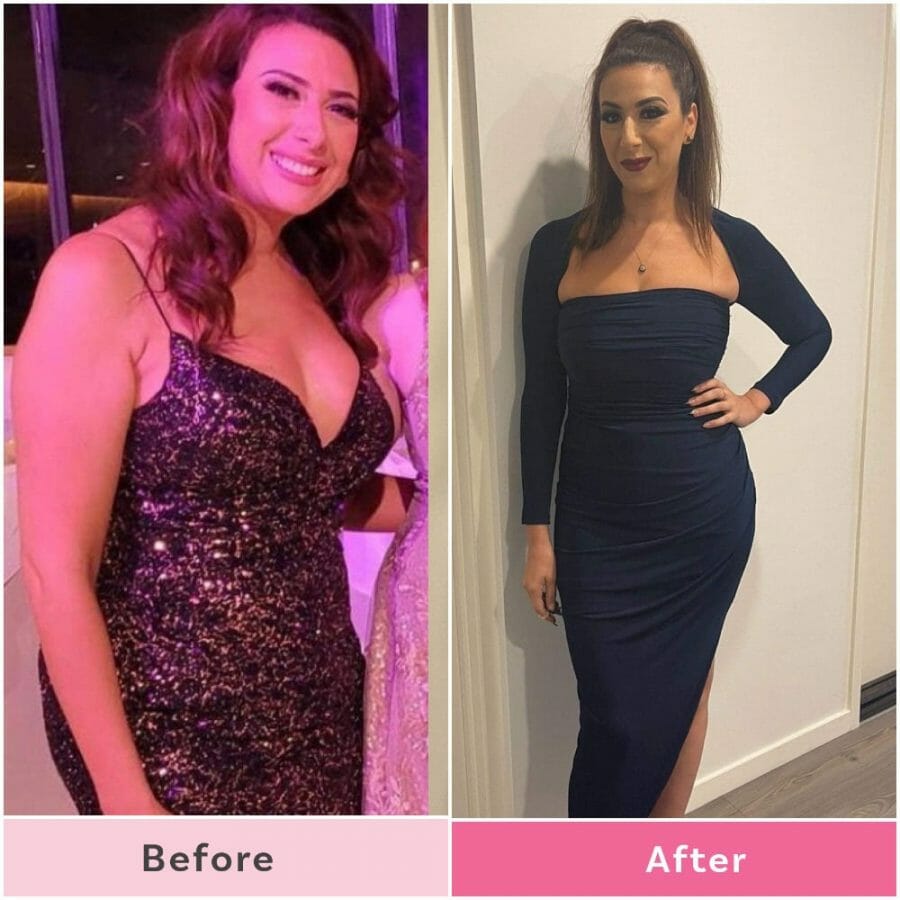 "Then lunch I'll have the Pumpkin Feta and Chorizo Salad or I'll swap to a different salad or sometimes I'll have a sandwich.
"Then I would usually make a snack with Biscoff in it from The Healthy Mummy app, because that's my favourite then for dinner are usually make the Creamy Mushroom and Bacon Risotto, my kids love that or I make the Fried Rice, usually for dinner.
"For a snack after dinner I would have hot chocolate. I also love the Chocolate and Banana Cake."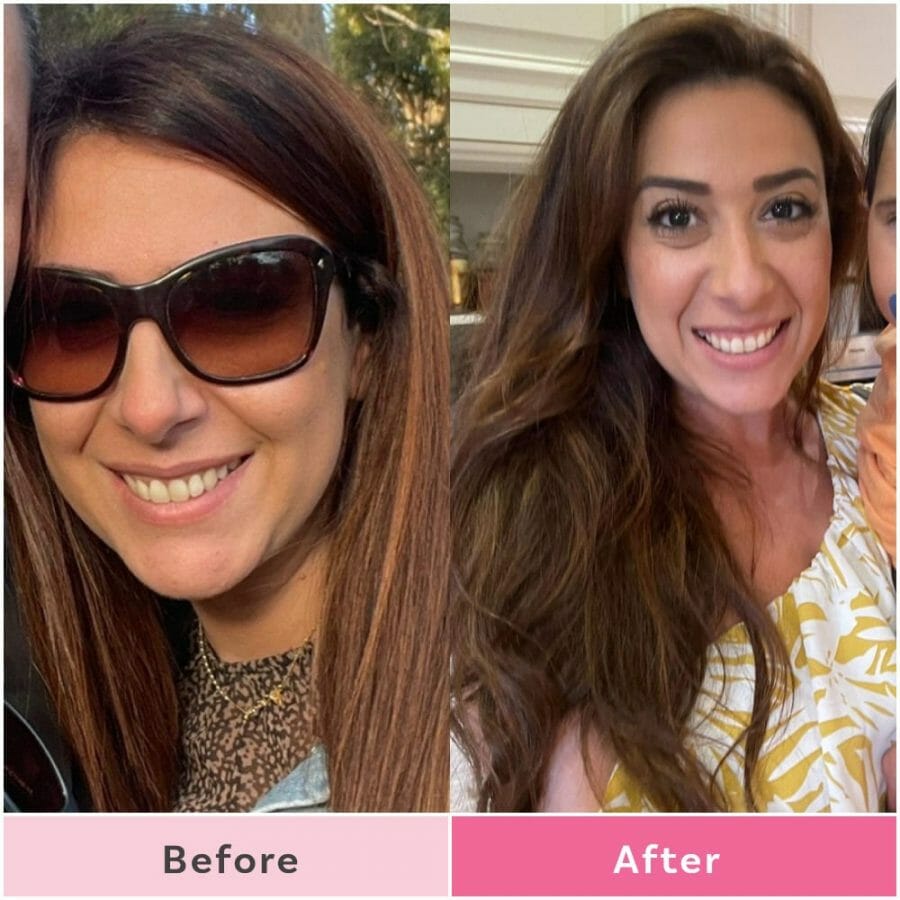 What Emily eats on a typical day:
Breakfast: Healthy Mummy smoothie
Snack: Weet-Bix balls
Lunch: Salad from Healthy Mummy app
Snack: Biscoff snack from Healthy Mummy app
Dinner: Creamy Mushroom and Bacon Risotto
Dessert: Hot chocolate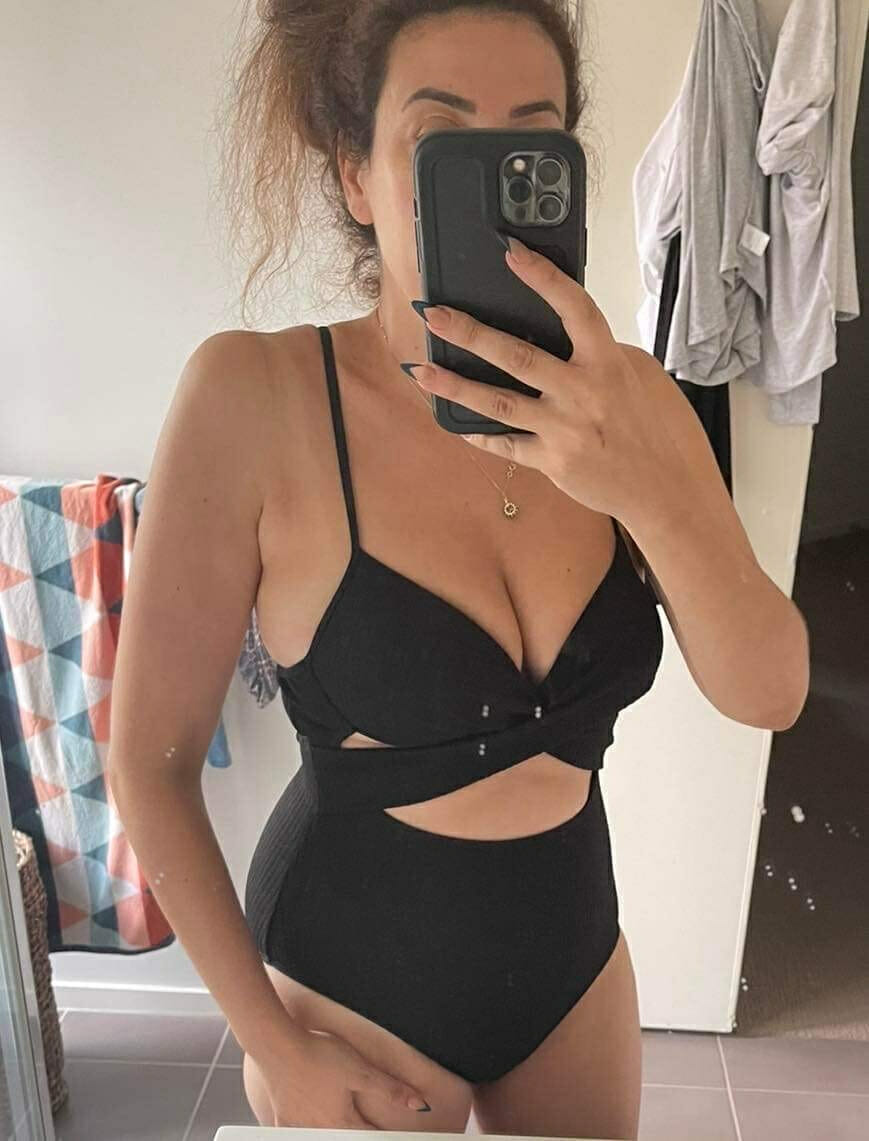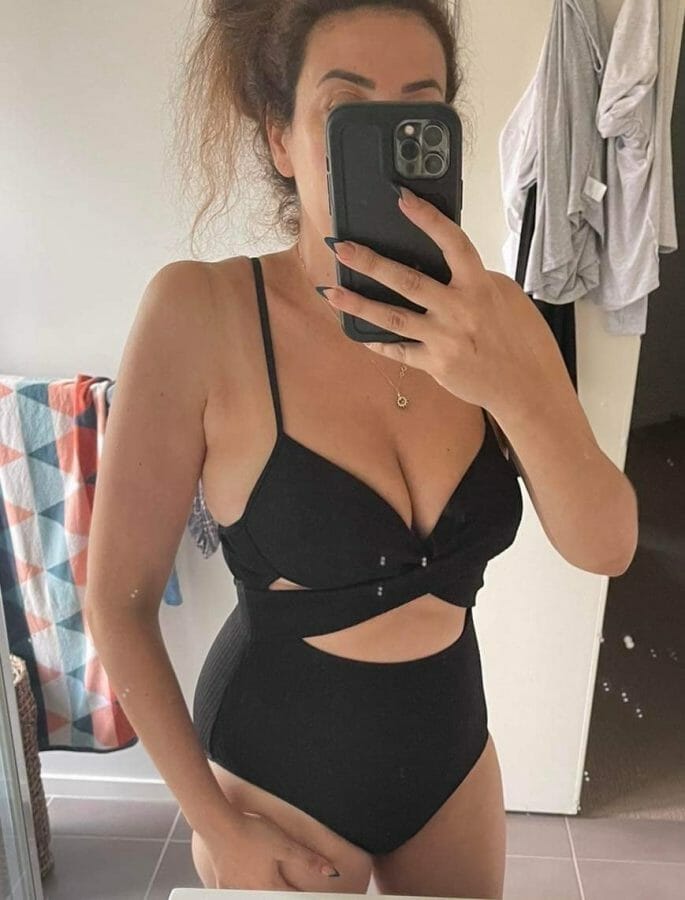 "It's the best app I've ever used, so easy to use and the food is so yum and conventional for the entire family," the glamorous mum adds.
"To be honest, I didn't really do many of the workouts I will just go for a walk with my dog every day or sometimes two times a day.
"The biggest thing that I would say, is you have to do it for yourself and you have to be in the right mind frame."
Join the 28 Day Weight Loss Challenge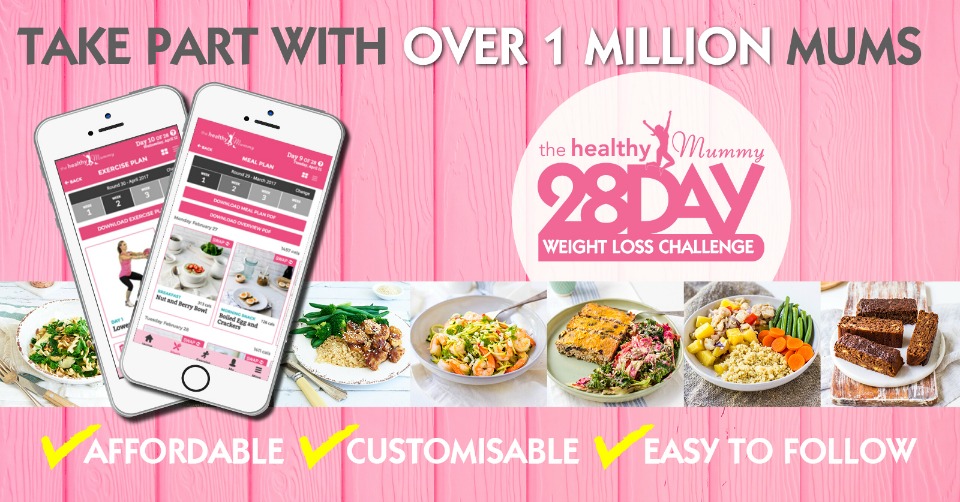 If you are wanting to lose weight and improve your energy – not to mention – help improve your overall health and wellbeing – our 28 Day Weight Loss Challenge is an awesome program to check out.

Our 28 Day Weight Loss Challenge includes:
28 days of at home exercise routines (no gym needed) – with video instruction
Customisable and breastfeeding friendly meal plans (including 7 Day Cleanse)
Time-efficient exercises for busy mums – under 30 mins
Challenge combines Pilates exercises with interval and circuit training (HIIT)
Suitable for basic to advanced fitness levels
Home to thousands of EASY-TO-MAKE recipes!
To learn more about our 28 DAY WEIGHT LOSS CHALLENGE CLICK HERE or purchase our Smoothies.