Gooey Banana Chocolate Chip Cake
If you have a lot of bananas going ripe then we have a great healthy banana chocolate chip cake recipe that will make use of all the bananas and will create something super yummy that you and all the family will love – and that you will still be able to eat whilst on your healthy eating or weight loss plan – such as the 28 Day Weight Loss Challenge.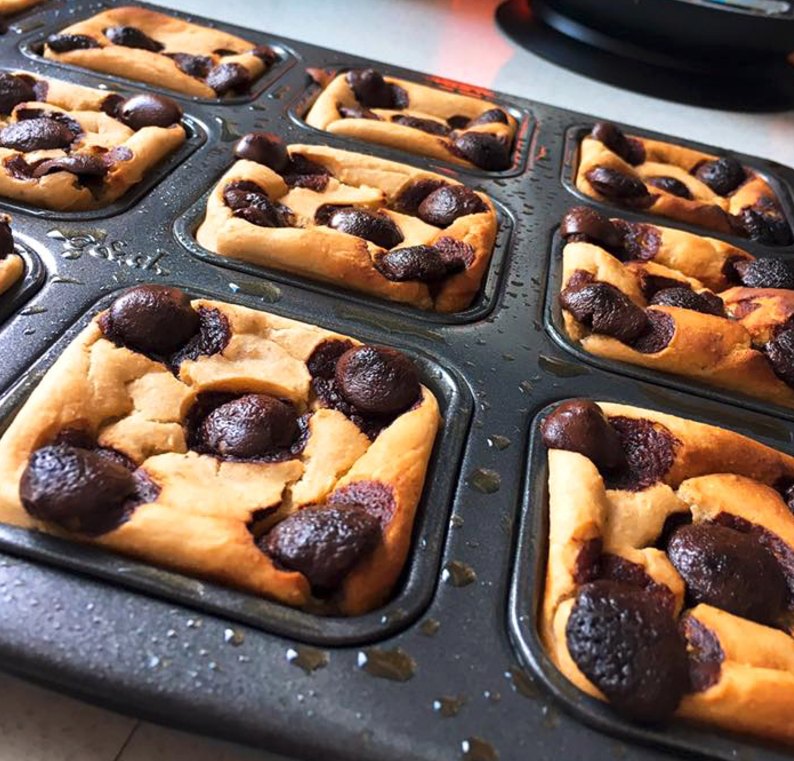 Ingredients
3 ripe bananas
1 400 gram can of chickpeas
2 tablespoons of coconut sugar (can use any natural sweetener instead)
2 tablespoons of honey
1 cup of wholemeal flour
2 teaspoons of baking powder
pinch of salt
1/2 cup of almond or coconut milk (can use any low fat milk instead)
1/4 cup of dark choc chip buttons for the topping
Banana chocolate chip cake recipe: Method
Pre-heat oven to 200 degrees and line a baking dish or tray with baking paper or grease with cooking spray
Drain and rinse chickpeas under water and flick off excess water
Throw all ingredients into a blender besides the dark choc chips
Blend until well combined
Pour mixture into dish/loaf tray and tap on bench to allow mixture to spread evenly, then sprinkle dark choc chips on top
Bake for 30-35 minutes or until top is golden brown and a skewer comes out mostly clean
Allow to cool in the tray and once cooled, place in the fridge to completely set, then cut into 16 slices
118 Calories per slice 
This banana chocolate chip cake recipe is from Tasheena Snow, thanks Tasheena!
For more healthy recipes like this (that are made for busy mums), why not join thousands of other women on our next 28 Day Weight Loss Challenge?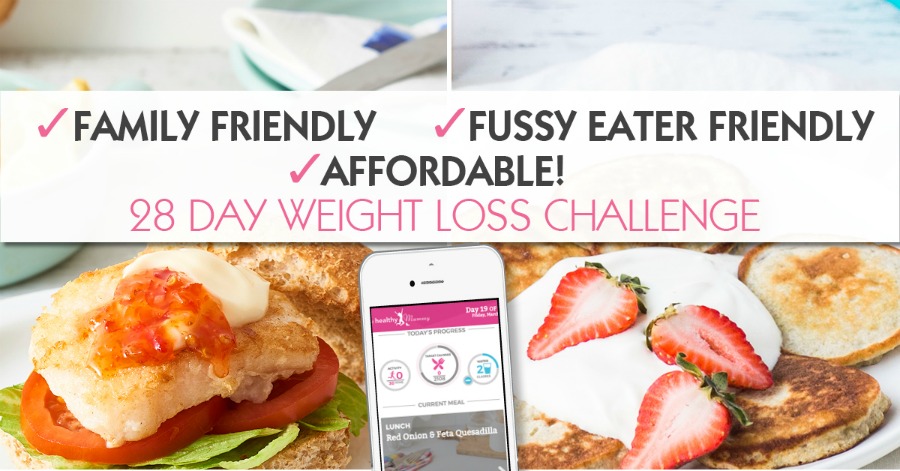 Each month our 28 Day Weight Loss Challenge is themed, targeting things like reducing sugar, budget recipes, meals for fussy eaters, recipes with 5 ingredients or less, and many more.