Healthy treats to make for your little ones this Halloween
Halloween is a fun time for kids! However, this time of year can create a sugar overload for the kids – with all the sweets flying around.
But you don't have to give your kids sugary treats – this mum has made some fantastic – and scary looking – Halloween treats that are also healthy!
Samara Syed has made some fantastic healthy options – many from the 28 Day Weight Loss Challenge and Healthy Kids Cookbook.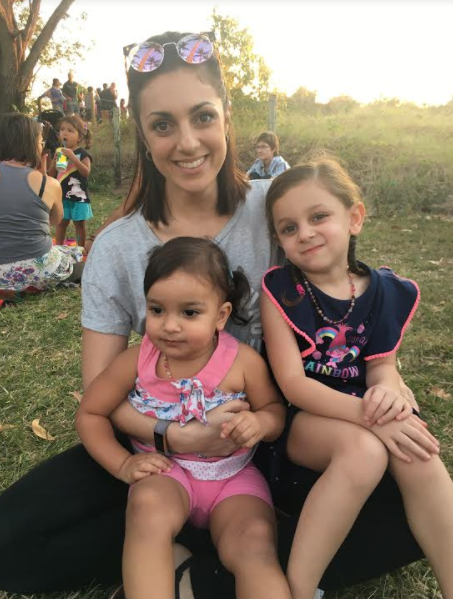 58 serves of healthy Halloween treats for $50 – that works out at 86 CENTS per serve!
"These were so fun to make! They're healthy treats but with a twist – they look scary – perfect for Halloween," says Samara. "My girls were so excited when they saw all the goodies!
"I made 58 serves of Halloween treats for $50 – that works out at around 86 CENTS per serve."
Here's what Samara made:
Frozen Ghost Banana Pops x 6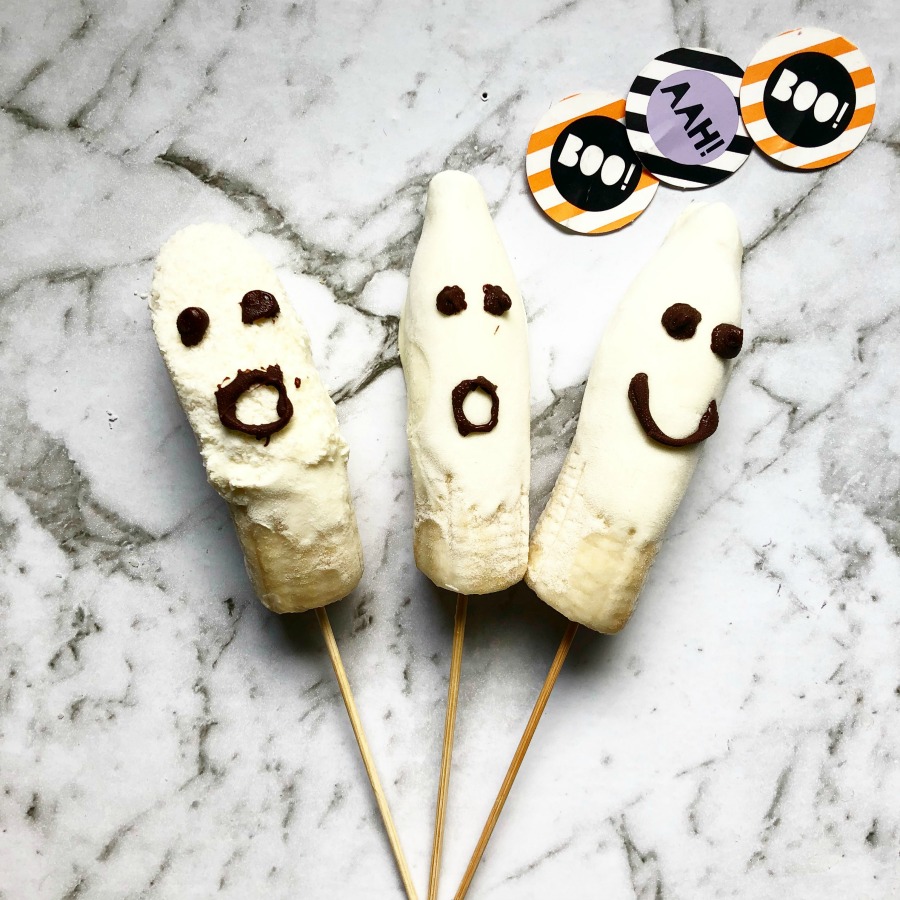 This is a great activity for the kids to creative in the kitchen. Stick the banana halves on wooden skewers. Place yoghurt, coconut and honey into shallow bowls. Let your kids dip the banana in the yoghurt – place on a lined baking tray and freeze for an hour.
Samara then added dark chocolate icing onto the pops to make them look like scary ghosts.
"The frozen banana pop ghosts were a win with my girls – especially as the weather is warming up," says Samara.
You can find this recipe in the Healthy Kids Cookbook.
Wiggly Worm Veggie Pesto Pasta x 16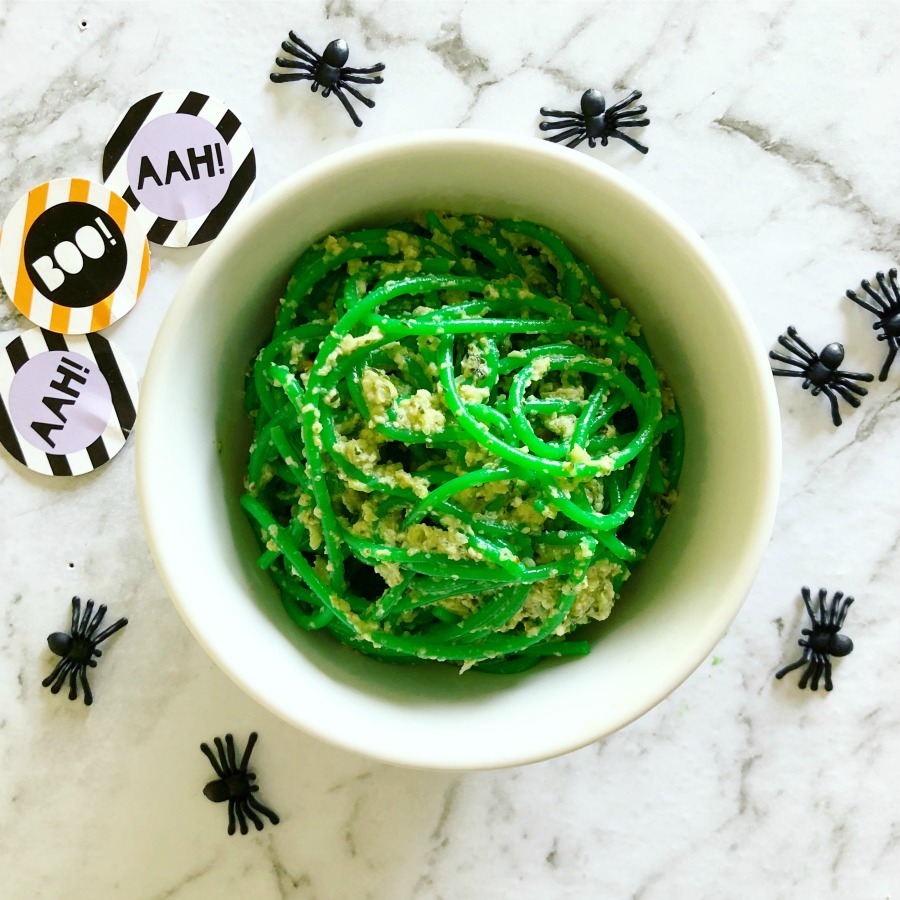 This is an easy way to introduce your child to different flavours and textures. Use it to add new vegetables to their diet and once they have accepted the flavour, the food can be revealed.
The kids will be so excited by the green worms that they won't even notice the veggie packed sauce!
"The green pasta was also a massive win! The girls asked for seconds and asked for it for lunch the next day too," says Samara. 
You can also find this recipe in the Healthy Kids Cookbook.
Eyeballs (a.k.a. eggs with avocado) x 8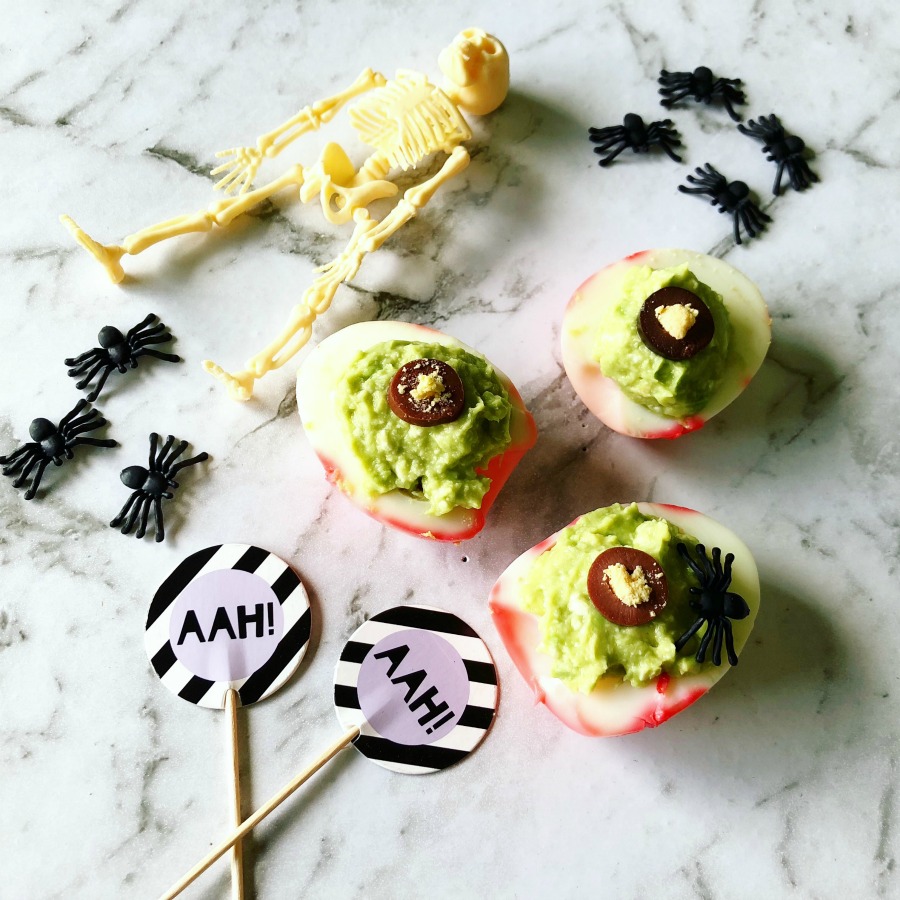 To make these eyeballs, boil some eggs, cut them in half and add the avocado dip recipe from the Kids Cookbook before topping it with a sliced olive.
"The girls loved the eggs with avocado dip eyeballs," says Samara.
You can find the avocado recipe in the Healthy Kids Cookbook.
Pretzel Stacks Witches Hats x 10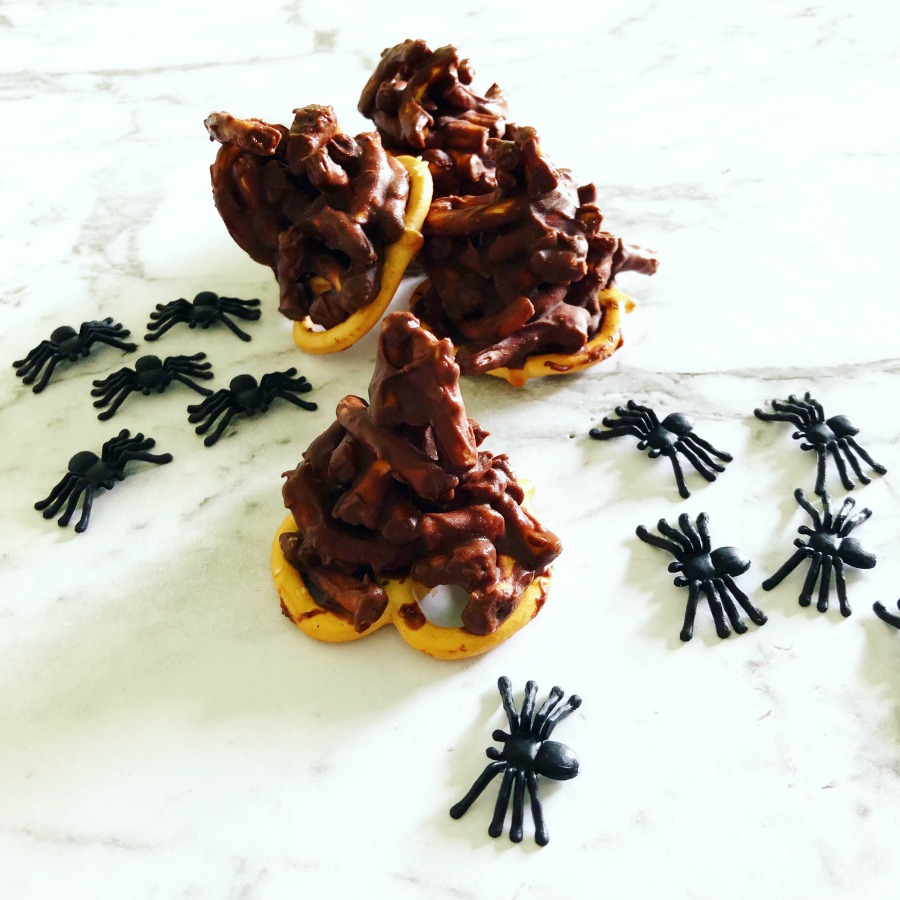 You can be enjoying these HEALTHY pretzel stacks in just 5 MINUTES! Samara has shaped hers to look like witches hats. How clever!
You can find this recipe here.
Peanut Bubble Crunch Monsters Eyes x 18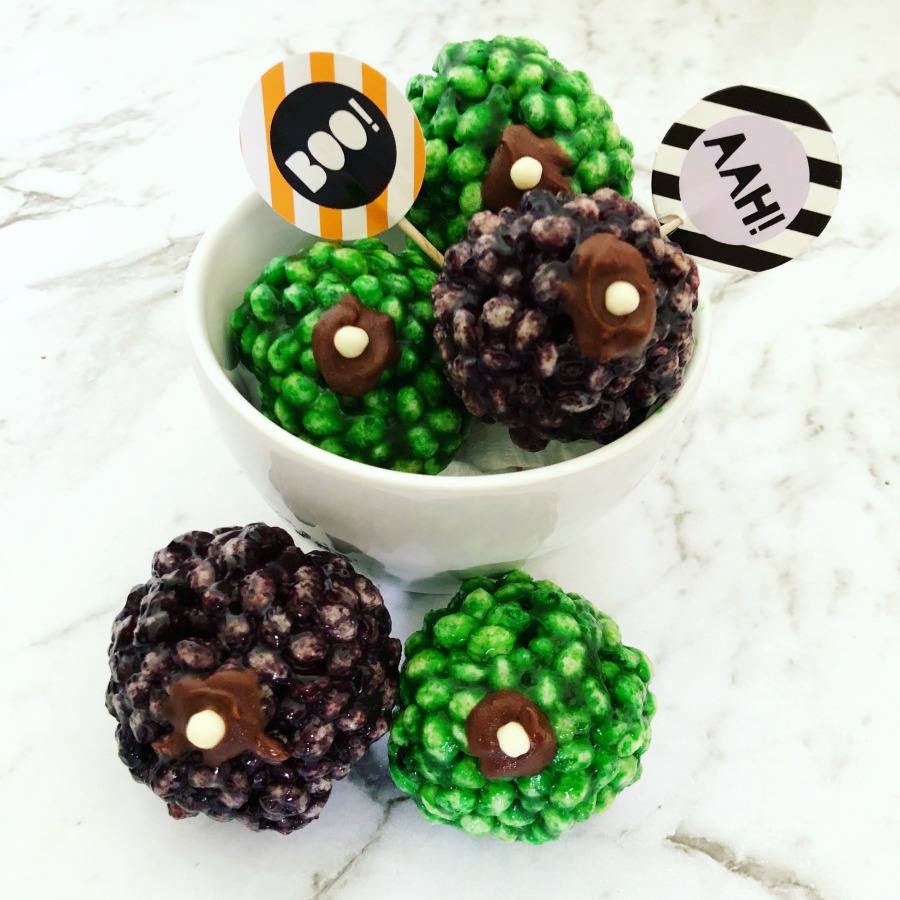 Chocolate and bubbles are two things kids cannot seem to get enough of. So to keep the kids happy we have combined the two with this delicious Peanut Bubble Crunch! Samara used a little food colouring to make this recipe look like monster eyes.
Get our Healthy Kids eBook!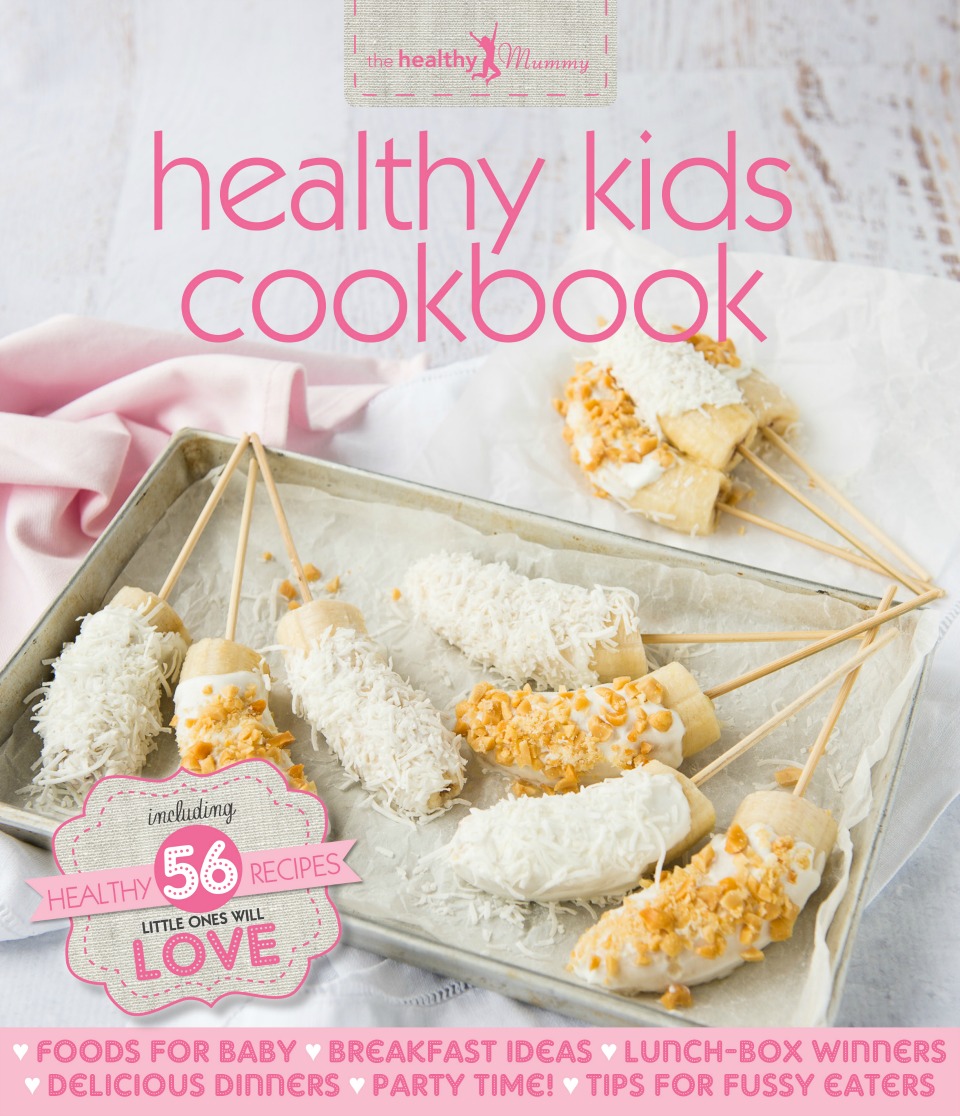 Looking for more recipes to feed your kids that they won't turn their noses up at? Grab a copy of our Healthy Kids eBook!
There are recipes for babies, breakfast, lunch and dinner ideas, and even treats for kids parties. All the recipes have been designed to be cooked in around 30 minutes (although a few take a bit longer with freezing or cooling times).
Get your copy here!