Super Fitness Trainer Nathalia shares her tips for staying motivated and strong!
Nathalia Melo, The Healthy Mummy's super strong coach, shares all her amazing tips to getting fit, healthy and strong. No matter if you're a beginner or advanced, Nathalia has a wealth of experience with tips and advice to help you on your fitness journey.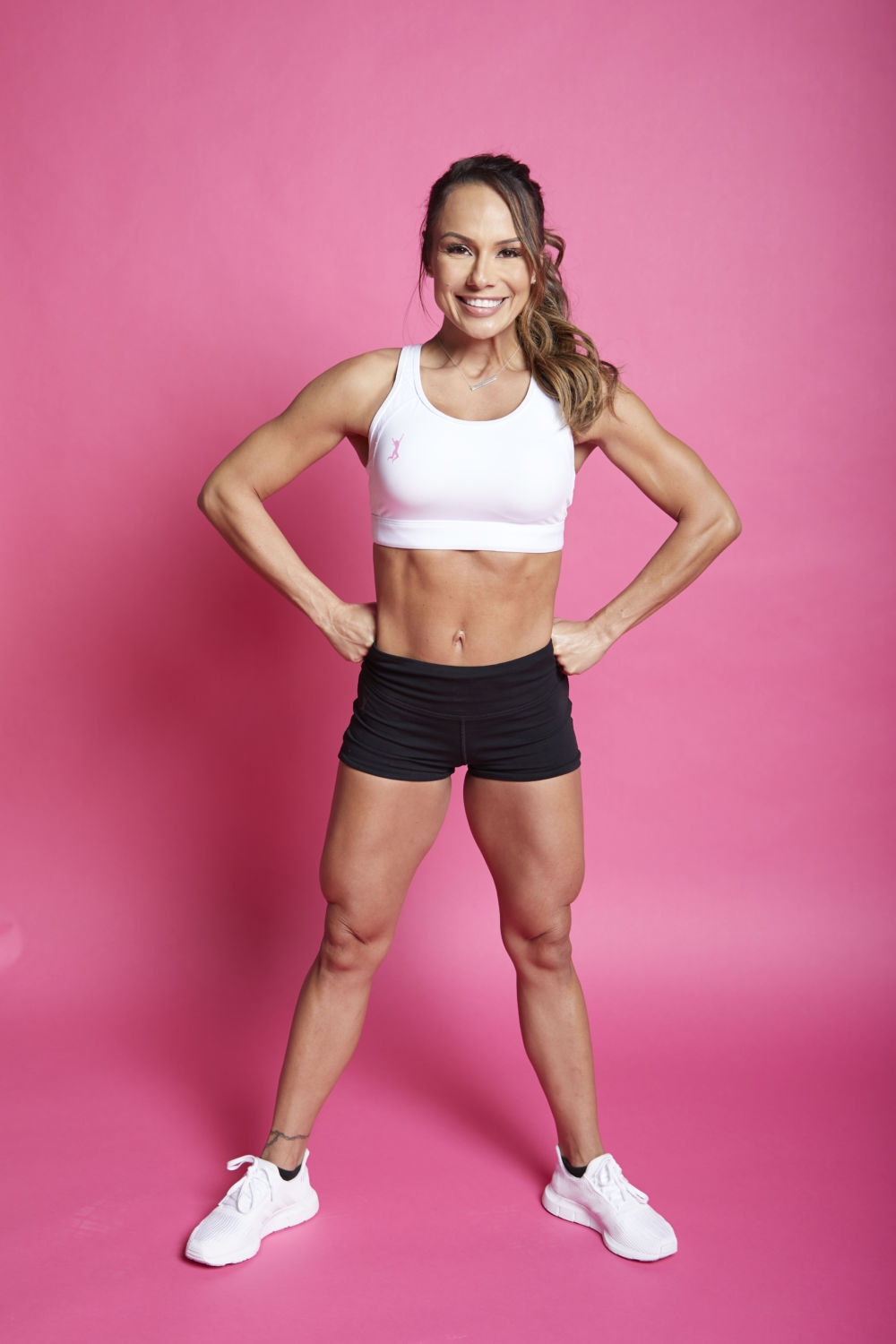 As a mum of 2 and former prestigious Olympia competition winner, Nathalia knows everything there is to know about fitness and health for mums. She has graced the covers of Cosmopolitan, HERS and Fitness RX. As a Pre- and Post-Natal Certified Trainer and mother of two, Nathalia knows how to adapt her workouts during every stage of a woman's life.
Nathalia says, "As a mother of two and someone who is incredibly devoted to this lifestyle not only for our bodies, but also for our minds, I have made it my personal mission to empower and help women to live a fitter and healthier lifestyle in ALL stages of their life!"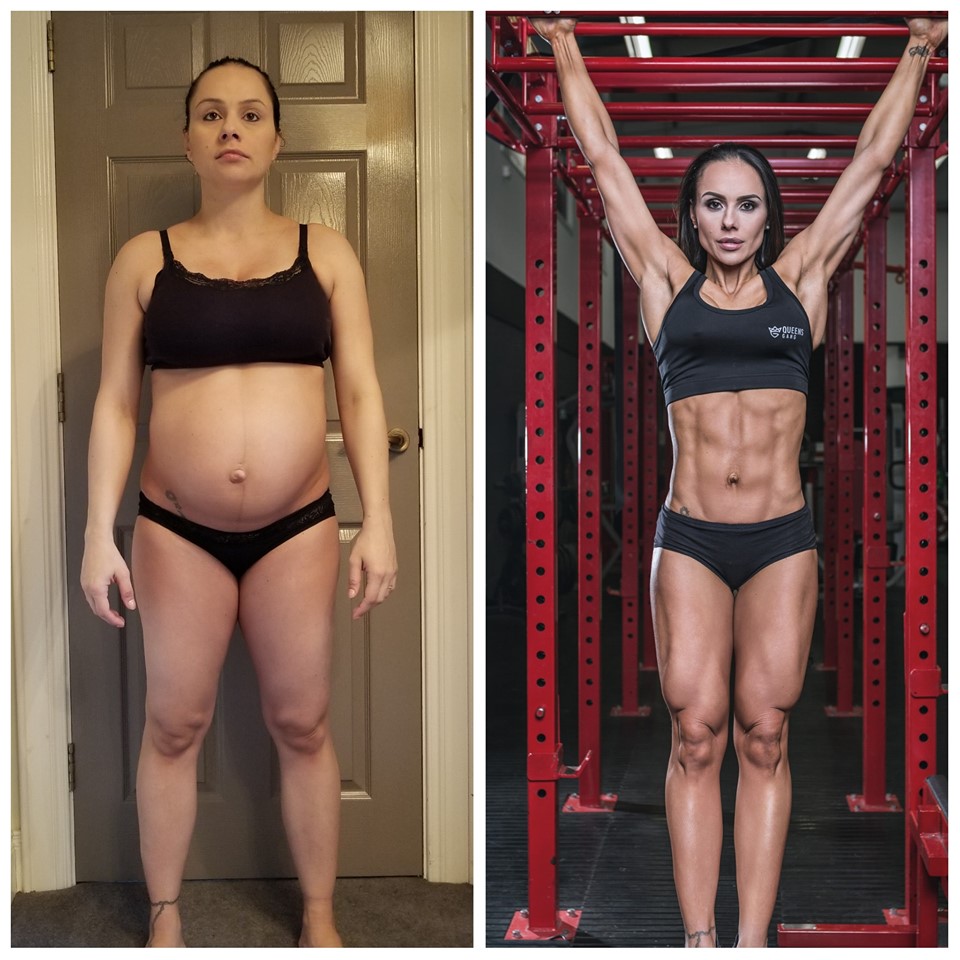 Nathalia knows first hand how having kids can impact on a mums fitness.  She says "my fitness has changed a lot since having my kids because I don't have lots of hours to spend in the gym anymore. I need to be in and out. I need to be efficient. A lot of the workouts that I do in the gym could easily be done at home so I think that making my workouts more time-efficient, more intense and shorter is definitely how it has changed since having my kids."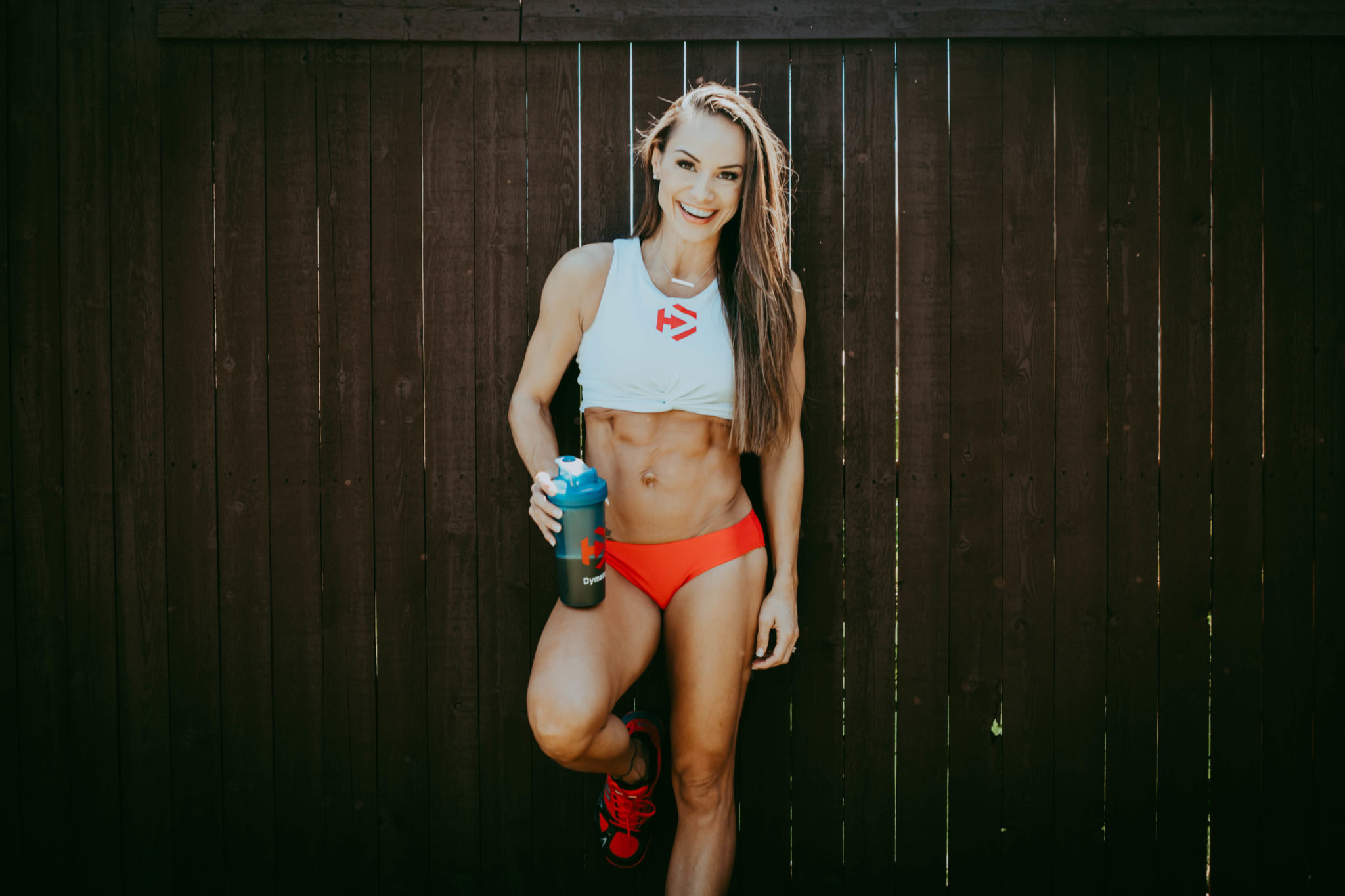 NATALIA's TOP TIPS & ADVICE FOR EXERCISE
What is your practical advice for a beginner?
"Always warm up to get your blood pumping. Choose  3 exercises and do for at least a minute each. Don't forget to warm up your upper body not just lower body!  Remember to breathe – it's easy to focus on the exercise and forget to breathe. Always have water nearby it's so important to stay hydrated when you exercise. Take a break between exercises for around a minute, and sip your water. You want to build up your fitness so if hand weights feel too challenging, as I like to use them, don't use them at first and build up to using them as you get stronger."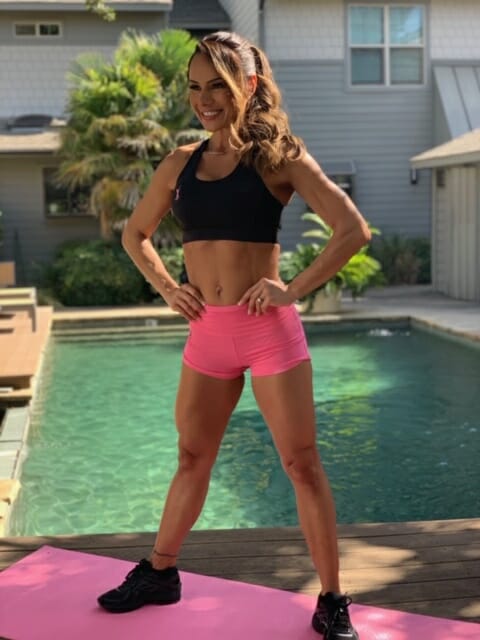 What are your tips on getting the exercises right?
"You need to always focus on proper form for each exercise. Movements can be fast or slow, as is comfortable for you, until you grow into the exercise and become stronger. But, you must challenge yourself. Always do your best, we want progress not perfection! Be sure to be controlled and intentional with your movements and again remember to breathe!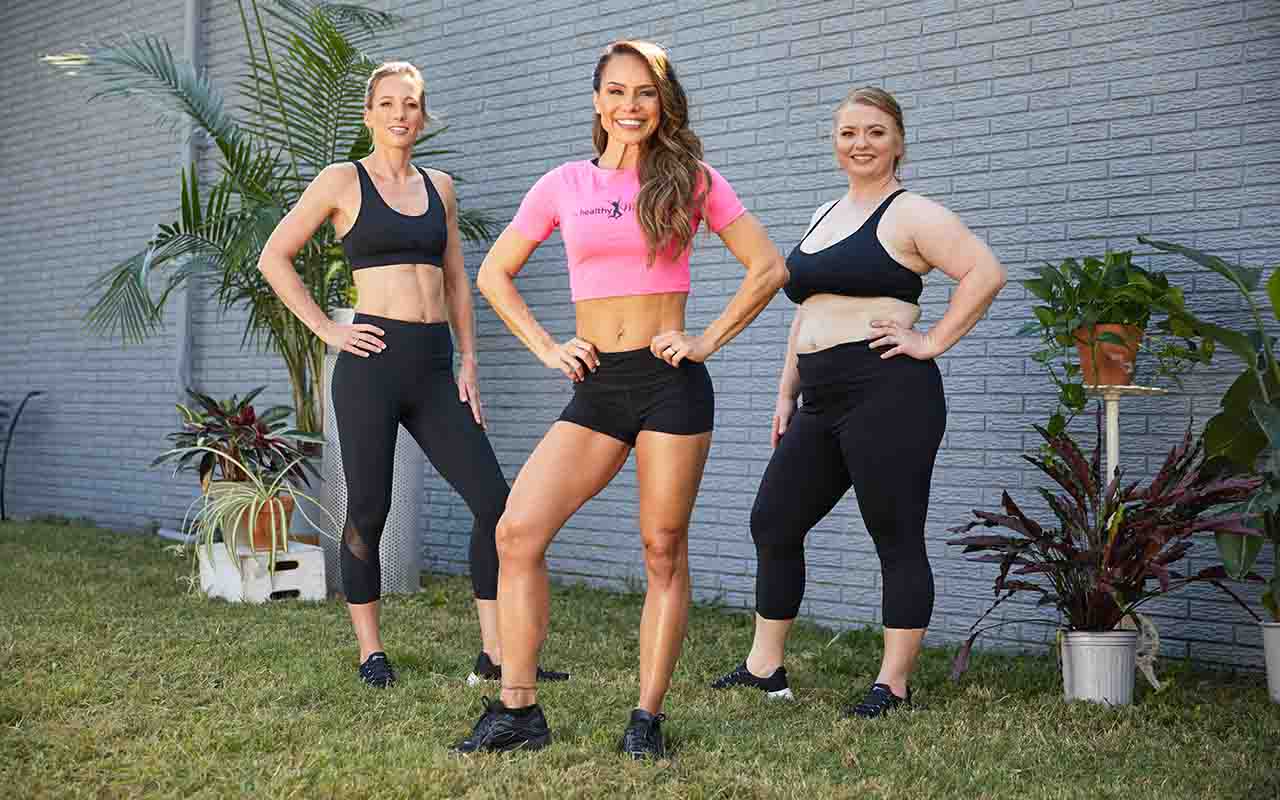 What fitness advice would you give to mums?
"Number 1 is to remember everything that your body has done. It has given you the most amazing gift.  Remember do not speak negatively whenever you're talking about your body. It's very important to be mindful about how you speak to yourself about yourself, remember that your kids are listening and you must lead by example."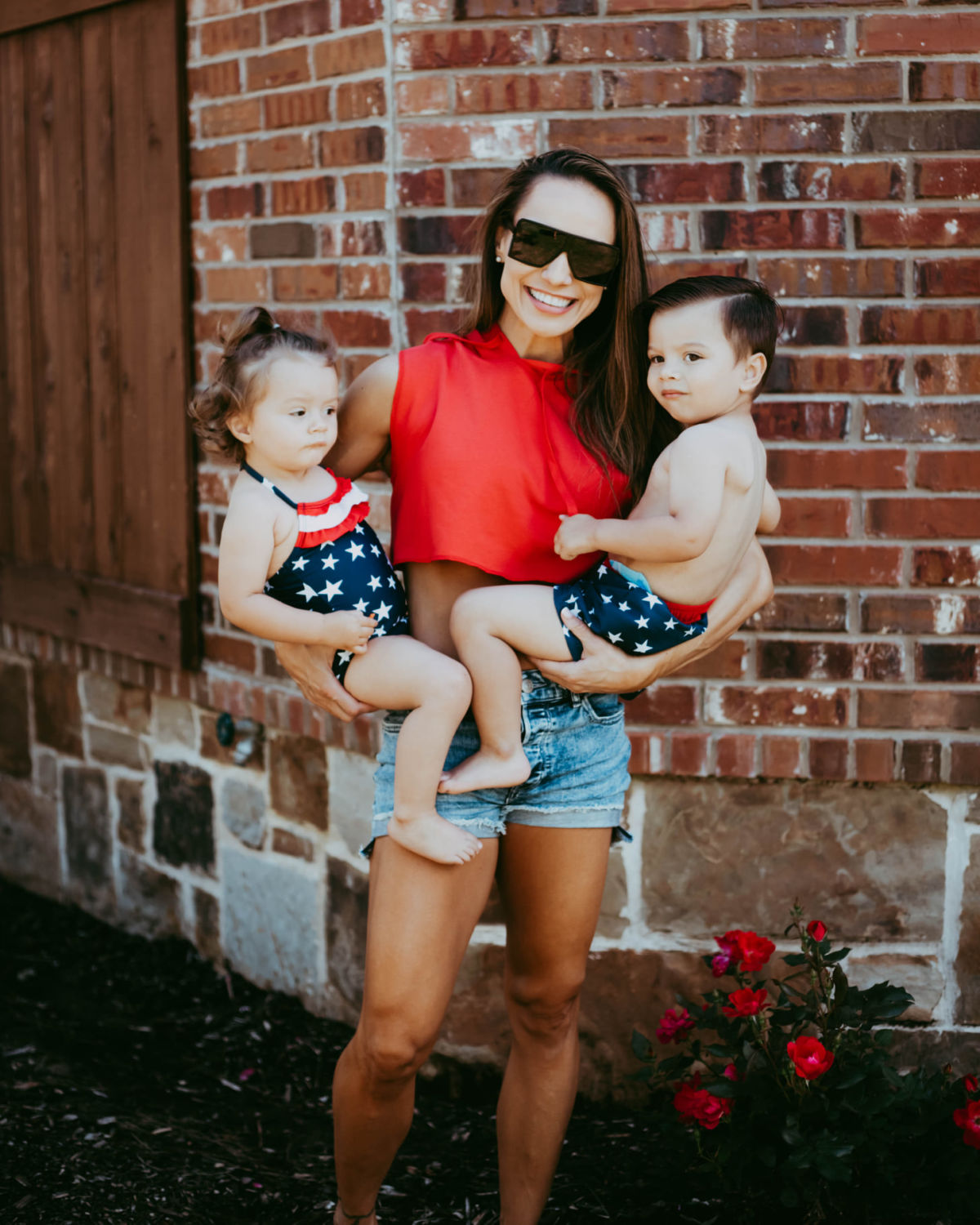 What's your advice on involving kids into your training programme?
"I take mine with me to the gym every day, they have childcare at the gym, and they love it there. I do like working out from home and it will give you the same results if you push yourself in any environment. My two and three year old kids have developed an appreciation for fitness in their bodies so young. Whenever we drive past the gym, my son points at the gym and says "gym", "gym" "gym" so it's pretty cool."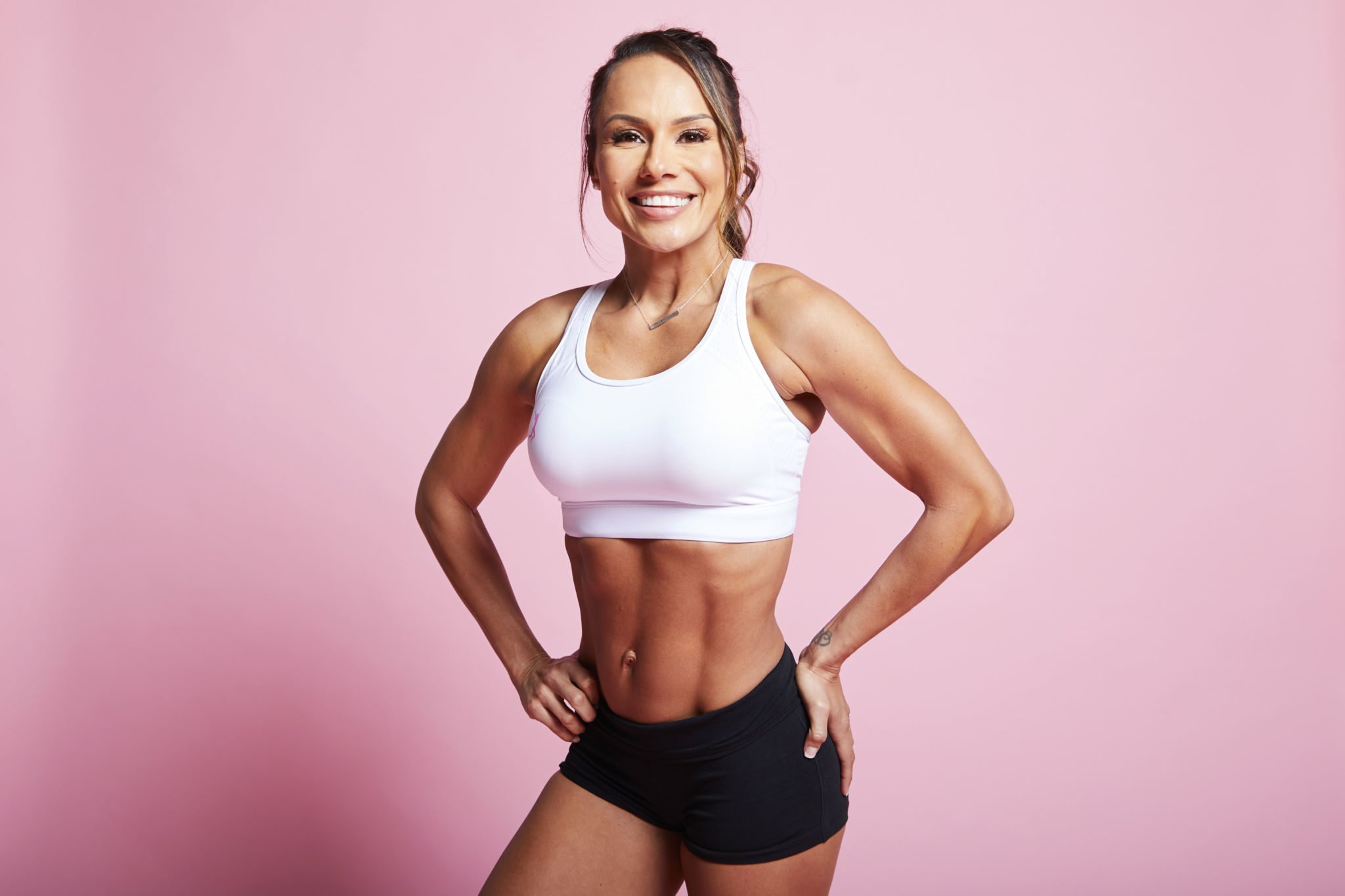 What are your favourite exercises?
"I have so many favourite workouts and exercises. It really depends on the day and the phase that I'm going through. I really like hip thrusts. I like a lot of lower body glutes exercises because they make me feel very strong. I'm strong on my lower body and I love a good deadlift and I love a good hip thrust so these would probably be my favourite and I feel pretty freaking cool when I walk out like all the bars are loaded and I'm like, I got this."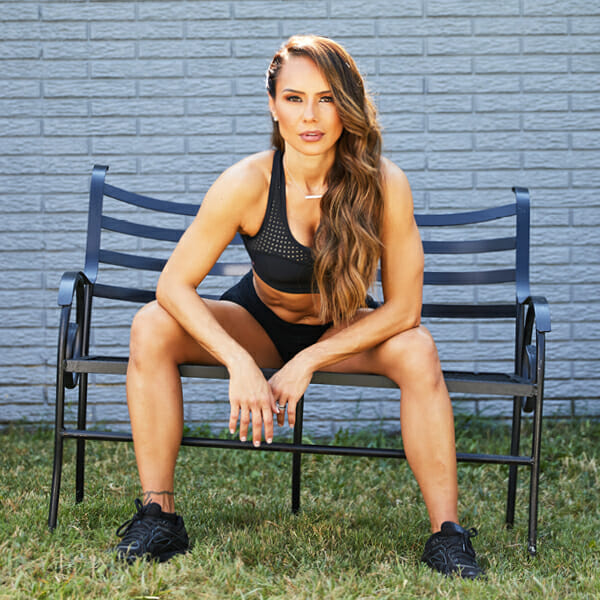 What motivates you to eat healthily?
"I think a lot of people have become obsessed with just being healthy!  You can only eat vegetables and in my eyes healthy is to have a healthy relationship with food and to not necessarily label them as good versus bad. I eat chocolate and I eat vegetables and so I think that happy balance is what is healthy. And I think that my kids and having them grow up in an environment that celebrates food and doesn't label food as good versus bad is what keeps me motivated to live a healthy lifestyle and to have a healthy relationship with food. 
See Nathalia's Favourite 5 Squat Exercises!
Want to work out with Nathalia?!! Get on the 28 Day Weight Loss Challenge App Today!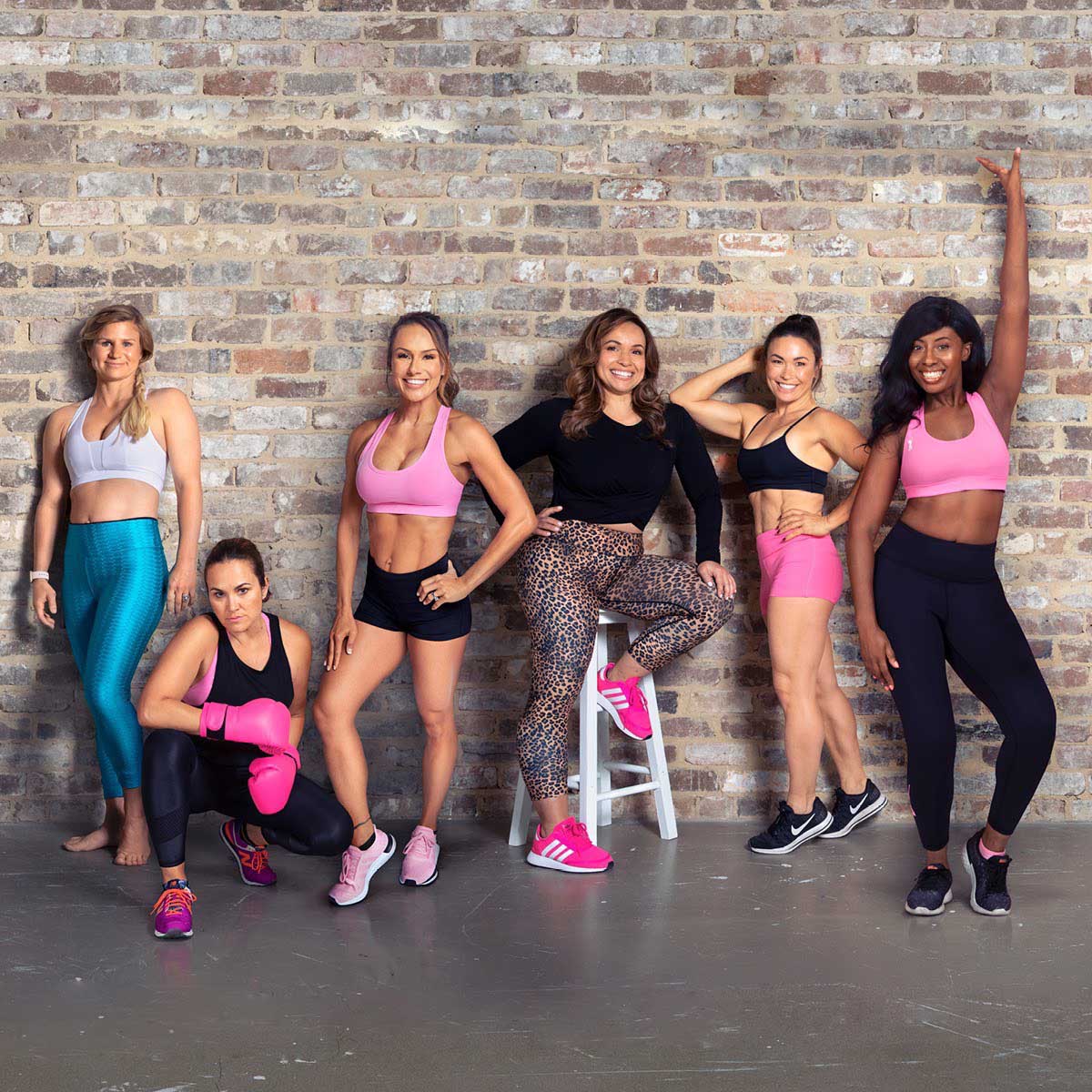 If you are inspired to get moving with Nathalia and want to take charge of your own health and weight – then join our 28 Day Weight Loss Challenge TODAY.
With more than 4,500 delicious (and healthy) recipes, 350 exercises & 24/7 support – the 28 Day Weight Loss Challenge is designed (and proven) to help busy mums like you lose weight!
For more information on the 28 Day Weight Loss Challenge, click here.