From drinking 2 litres of soft drink a day this mum reveals how she kicked her habit and lost 25.3kg
This mum of 5 would drink around 2 litres of soft drink in place of water and breakfast.
7 months later and Bec has now lost 25.3kg and over 80cm from her body using the tools and support the 28 Day Weight Loss Challenge supplies.
Putting her health on the back burner, Bec said, "I have 5 kids aged 9 and under and my life has been so busy caring for them for the last 9 years that my health was put on the back burner BUT no more."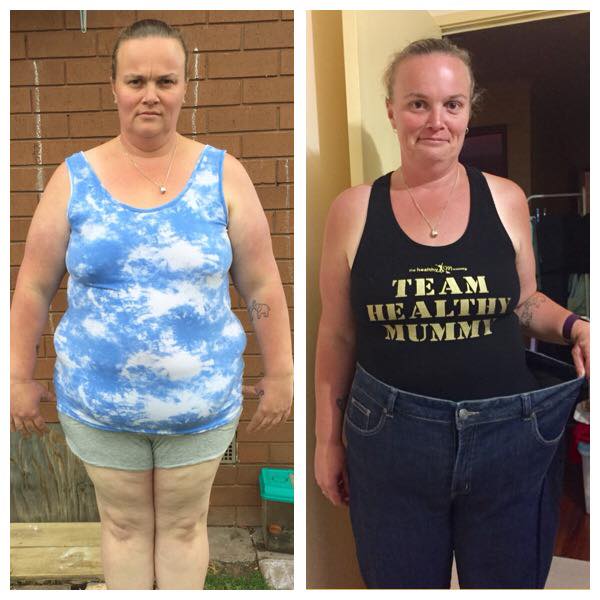 How Bec kicked her daily soft drink habit
Bec discovered The Healthy Mummy in October 2017, after seeing her friend doing a live video on Facebook making a Healthy Mummy smoothie.
"I started by buying 3 smoothie tubs and having a smoothie for breakfast everyday and I was using the free recipes to eat healthier. I cut out all the crap I was eating and feeding to my family," she said.
Replacing her soft drink habit with either The Healthy Mummy Smoothie both the chocolate or salted caramel flavour really helped Bec kick it to the curb.
She says "I was drinking so much coke, now that I look back it was ridiculous the amount I was drinking."
Bec would drink soft drink in place of water, with meals and never ate breakfast but rather, "I'd have a couple of sips of coke and that was it," she says.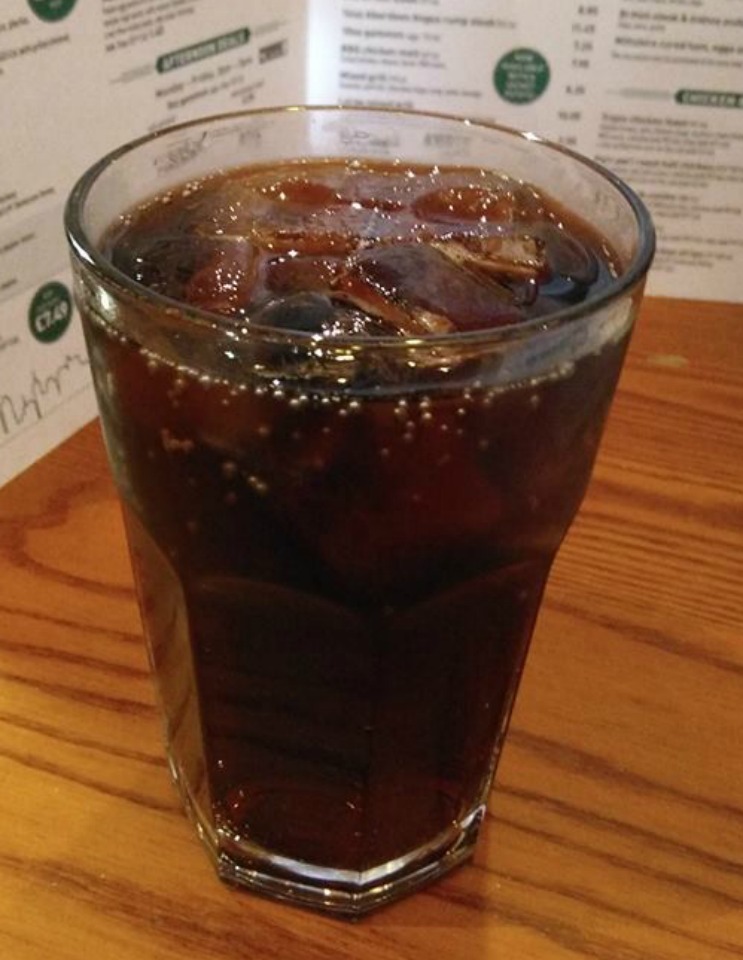 Coming a long way, Bec thought losing weight would be really hard and she wouldn't be able to do it BUT she says The Healthy Mummy has given her so many tools to stay on track and be able to achieve the goals she sets for myself.
Bec's weight loss goal is to lose 40kg which will bring her weight down to 80kg. She knows she can achieve this by Christmas 2018!
"My husband and children have been amazing through this whole thing. So extremely supportive! My 9 year old son even goes to school and tells teachers and other staff that my mum is doing The Healthy Mummy!" Bec says.
I feel that I have achieved so much in less than 6 months. I've learnt so much about myself and that I am a strong woman and I love that The Healthy Mummy has helped me realise this.
Meal prepping
The Healthy Mummy has had a massive impact on Bec's family for the better, she says,"every meal I cook my children say "is this Healthy Mummy?""
Since joining The Healthy Mummy Bec's grocery shopping has changed so much, she tries to meal prep as often as she can like getting some meals in the freezer, making snacks to have ready to go in the fridge and prepping fruit to put in the freezer for her morning smoothies.
"I prep meals and snacks for a few days and my kids now ask me every morning if they have a Healthy Mummy snack in their lunch box. Meal prepping doesn't have to be hard or time consuming even just getting some snacks made to stop you going for the biscuits, chocolate or packet of chips is a win in my opinion," Bec says.
A meal winner with Bec's whole family is the Stovetop lasagne, Chicken parmigiana and One pot spaghetti.
When it comes to exercise, Bec always tries to squeeze in a 5km ride on her exercise bike and some app exercises which are so quick and easy to do anywhere, anytime. "My husband has also currently lost 15kg with the changes we have made to our life," Bec said.
Wishing she would have found The Healthy Mummy years ago, Bec says joining is the BEST life decision she's ever made for her and of course her family.
Her greatest achievement she finds with having a new and healthy lifestyle is not being short of breath, being able to play with her kids and seeing the numbers go lower and lower on the scales. "It's my motivation to keep going EVERY SINGLE DAY!" she says.
If you've been wanting to join the 28 Day Weight Loss Challenge for a while now, here's everything you need to know!