'I'm a better version of myself': Mum with hypothyroidism loses 7.2kg in SEVEN weeks
Krystal Leigh has transformed her body in just seven weeks and has lost an impressive 7.2kg on the 28 Day Weight Loss Challenges!
"It's amazing watching your shape change with hard work," she says. "I was 71.4kg and being 5ft 2, the first photo I was overweight. Now I'm 64.2."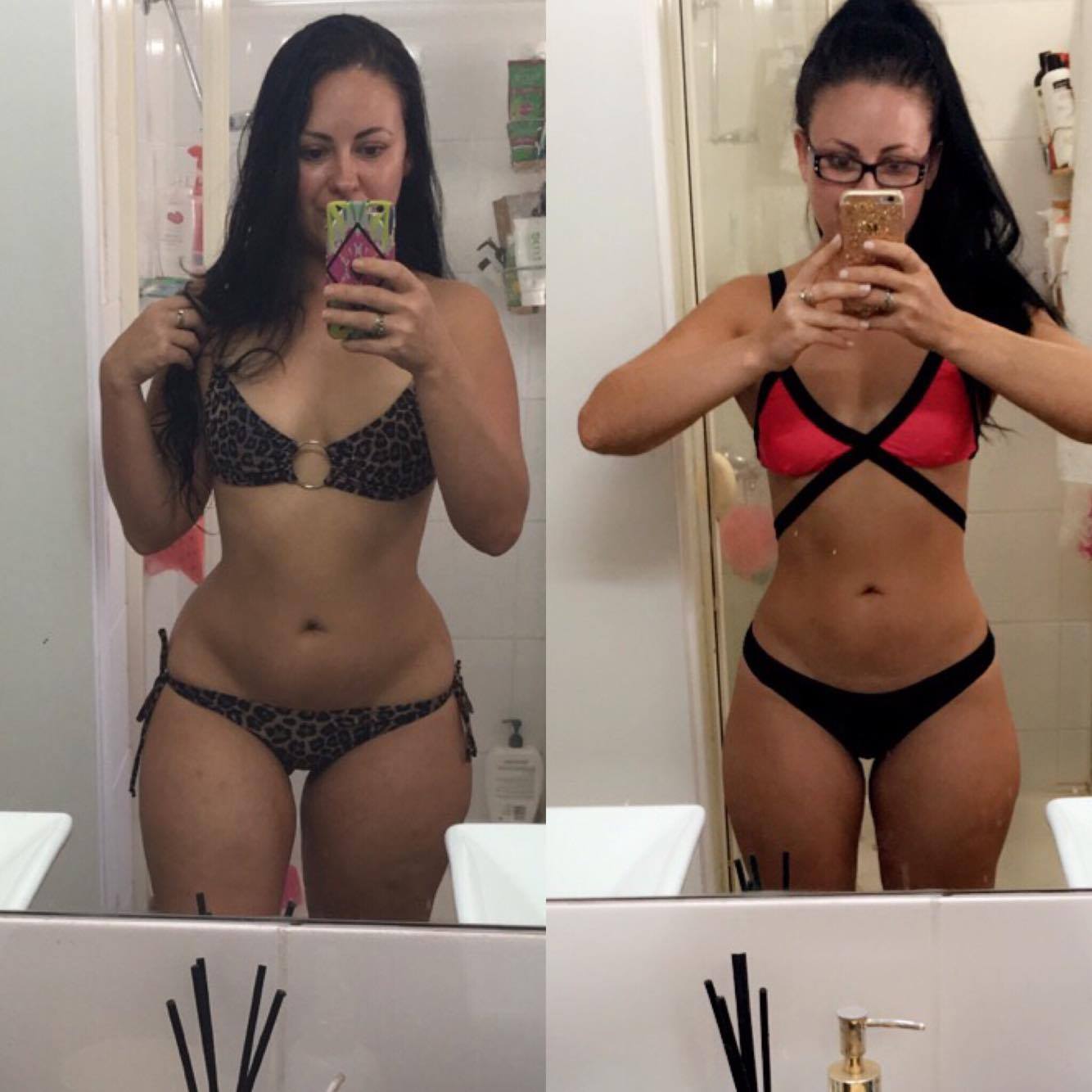 Looking to The Healthy Mummy for inspiration
Krystal says she joined The Healthy Mummy Support Groups to look for inspiration for recipes and tips from other mums. For more info about our community, click here.
"I decided to join The Healthy Mummy last year as I was lacking motivation. I have looked at some of the recipes and meal ideas," she says.
"I started out my journey doing daily walks six days a week for one and a half hours every morning at 5am, then doing one hour home workouts."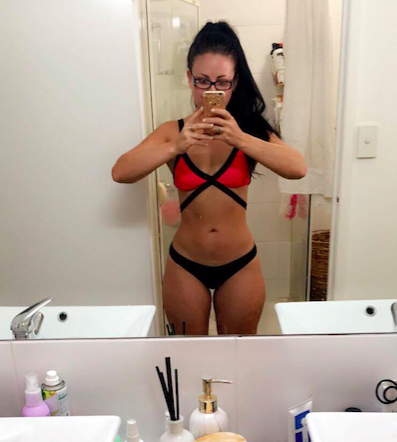 Living with hypothyroidism
Krystal has thyroid disease, which means she's more likely to put on weight and finds it hard to lose it.
"After my first week I lost 5kg, which was mainly from speeding my metabolism back up with morning cardio. I also have a thyroid disease, which makes putting on weight extremely easy, but losing it is very hard, even with my daily medication," she says.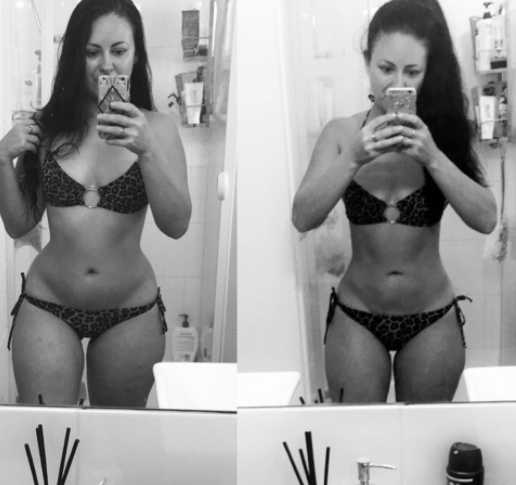 She adds there's a big list of foods to avoid for hypothyroidism, including green vegetables and sweet potato: "The main thing that reacts with my thyroid and medication is gluten and dairy.
"While I eat 90-95 per cent clean, I don't restrict myself if I crave something. As for someone with a thyroid disease, I need to avoid rice, grains, pasta and cheese, so I class them as unhealthy foods as they interfere with my thyroid and weight loss."
What an incredible weight loss journey. You look fantastic, Krystal!
If you suspect you have thyroid problems, please see your GP. For more information on thyroid problems and weight loss, click here.
What foods should you eat/avoid if you have a thyroid disease?
Nutritionist Samantha Gemmell tells The Healthy Mummy certain nutrients and foods can help your body deal with thyroid disease, including:
Iodine – "Most people know that iodine is good for the thyroid, but aren't sure why,"Samantha explains. "Iodine is the building block for your thyroid hormones. The easiest way to include it is by consuming seaweed. If you don't love sushi, why not grind up some kelp and sprinkle it over salads for a salty crunch?"
Selenium – "Another one of the critical nutrients for thyroid health. Selenium is a natural antioxidant. In fact, it's currently being studied as a potential treatment for autoimmune thyroid conditions. Eating enough selenium is simple – just a few Brazil nuts a day will get you a daily
dose. Don't go too crazy though – excess selenium can be bad for your body."
Zinc – "Making thyroid hormone is only half the battle. A lot of people have issues with converting the thyroid hormone into its active form. This is where zinc is critical. Zinc can be found in healthy amounts in seafood, eggs and meat. If you're plant-based, you should be munching away on pumpkin seeds daily, and possibly consulting a health practitioner about supplementation."
Vitamin A – "Cooking plant foods, such as carrots, in a fat source will greatly enhance the levels that you absorb. You can also get true vitamin A through animal sources such as butter, liver and egg yolks."
When it comes to what food to avoid, at the top of Samantha's list is excess caffeine and alcohol: "Anything that depletes the body of nutrients is going to worsen the problem at hand," she explains.
High GI foods should also be kept in check, because keeping blood sugar levels steady helps keep your energy levels up. Finally processed foods are also on the avoid list.
"Fake food is not food, it's a food-like product. When you're healing your thyroid, you want to have nutrient-dense foods 90 per cent of the time. Processed foods aren't just empty, they can even drain the nutrients already in your body."
More information can be found at The Australian Thyroid Foundation. 
Weight gain, disrupted sleep, feeling tired are all symptoms of an underactive thyroid. Are you one of the estimated one million undiagnosed Australians? Click here to find out more.
Save Money & Lose Weight With The 28 Day Weight Loss Challenge
To find out more OR to join, click here.
AMAZING TRANSFORMATIONS FROM OUR CHALLENGE!
1.Rae Willingham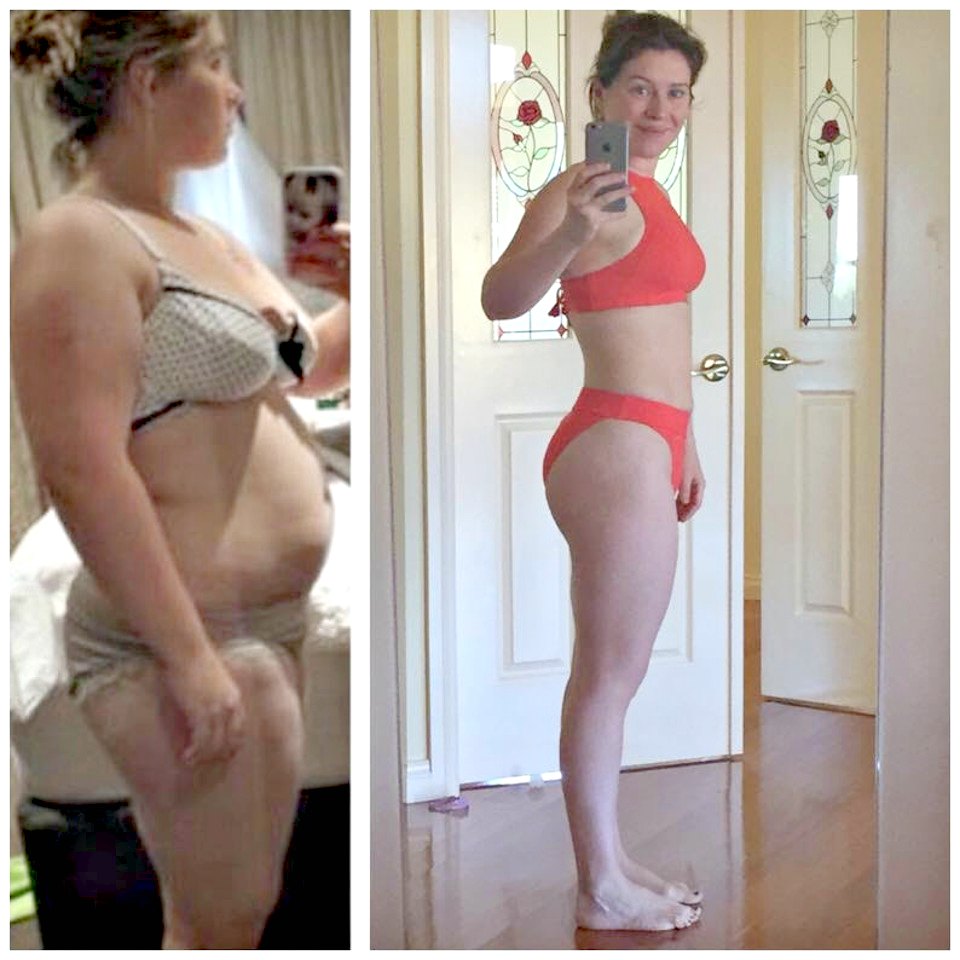 Mum of three children young children, Rae, has overcome negative self belief in the face of  some very big obstacles. After losing 25kgs* and maintaining her goal weight with The Healthy Mummy 28 Day Weight Loss challenges she says:
"I am no longer the girl who suffered debilitating anxiety and regular panic attacks. The one full of excuses not to go out and enjoy life. I am now this amazing butterfly who loves her life and lives it with no worries (well far fewer, I am still a woman after all!)".
2. Jo Hart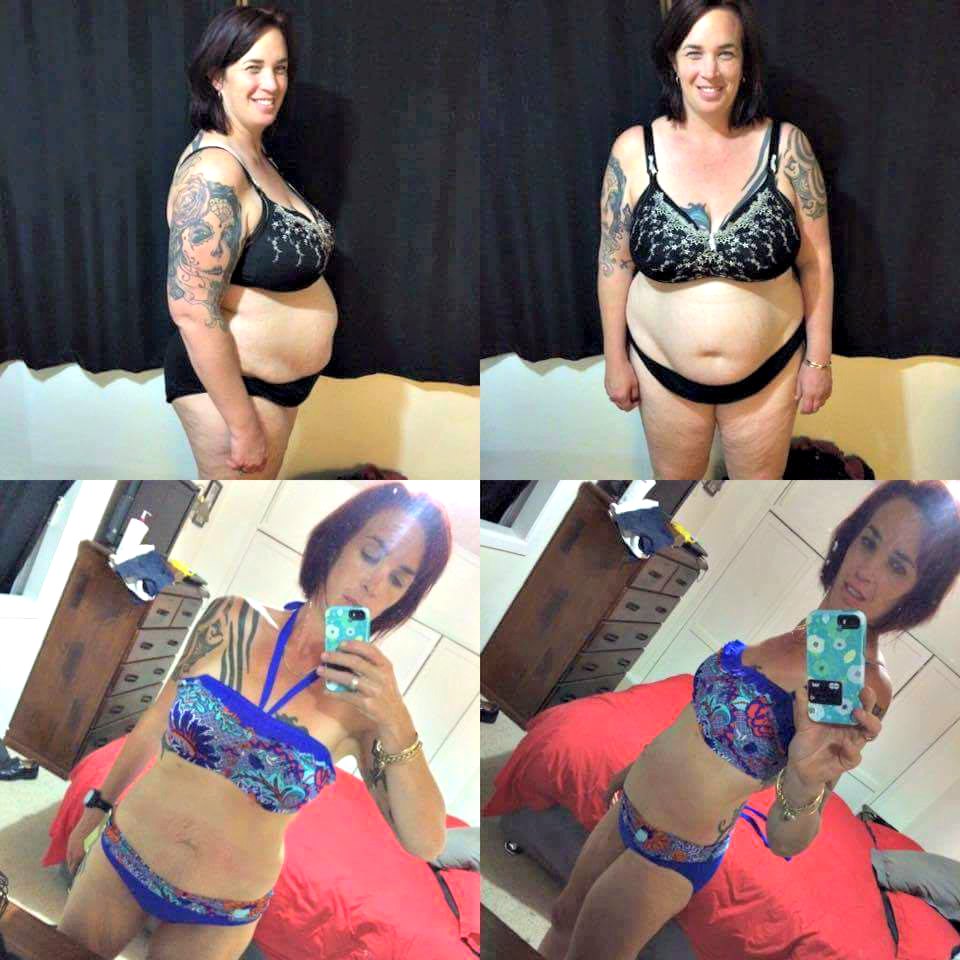 Jo Hart not only rocks her new bikini, she has lost 38kg* with The Healthy Mummy 28 Day Weight Loss Challenges.
She says:  "I am proud of the change I have made for not only me but for my family too".
3. Renee Harrison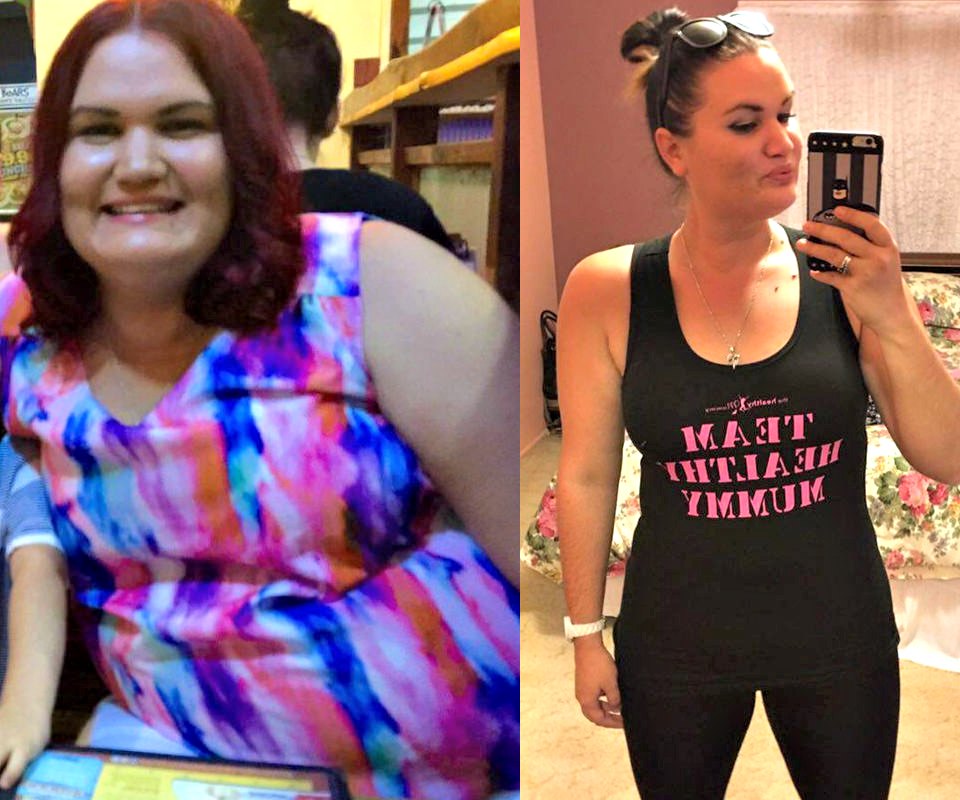 Mum Renee, from Central Queensland, has overcome depression and anxiety stemming from an abusive relationship and transformed her body losing 41kgs* (from 115kgs to 74kgs) with The Healthy Mummy Smoothies, free snack recipes and portion controlled high protein meals.
She says: "previously I lived day by day, but now I embrace life as it were my last day on the earth!".
4. Elle Temple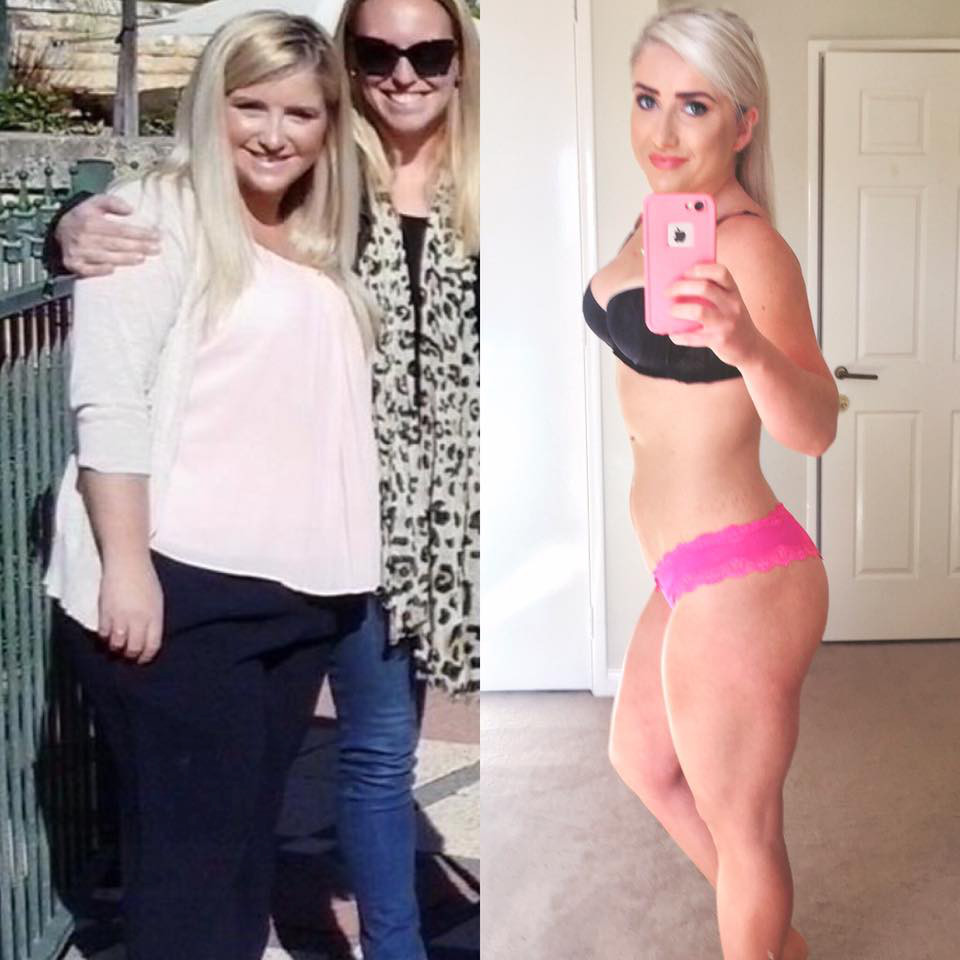 Smashing her weight loss goal of 25kgs* (from 83.6kg to 58.6kg) with The Healthy Mummy 28 Day Weight Loss Challenge, Elle now focuses on toning up.  Elle says:
"today I am thankful that I am no longer afraid of having photos taken of me. I love that I have photos to look back on and am proud of how far I have come. From being 'obese' and having no energy to tackle my day, to being a healthy weight and being able to spring around with my crazy toddler".
Join the 28 Day Weight Loss Challenge here.