A lot of people ask about whether juice is okay to drink, not just for themselves but for their kids. A healthy eating diet or a weight loss diet is really about MODERATION and including foods and a lifestyle that you can live with ongoing.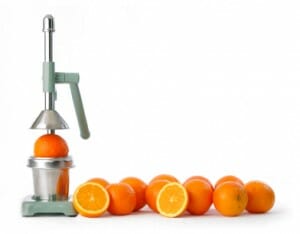 As a nutritionist I do not recommend juice as a feature in your diet.
If you love fresh juices, that is okay but drink them in moderation. For your children, a fresh juice every now and then, watered down is also okay, but again in moderation.
The reasons why I am not a big fan of juice are because: