Jasmine's SECOND incredible weight Loss journey: 44 kilos down in under a year!
Mum of two Jasmine has lost 44 kilos in under 12 months using the 28 Day Weight Loss Challenge and Healthy Mummy Smoothies.
This is mum Jasmine's second incredible weight loss result with the Healthy Mummy. A member of the 28 Day Weight Loss Challenge since 2016, Jasmine successfully lost 39 kilos following her first child, and now has lost a whopping 44 kilos in under 12 months after her second!
I'm a stronger and healthier mum for my two kids.
Go Jasmine! See her incredible results below.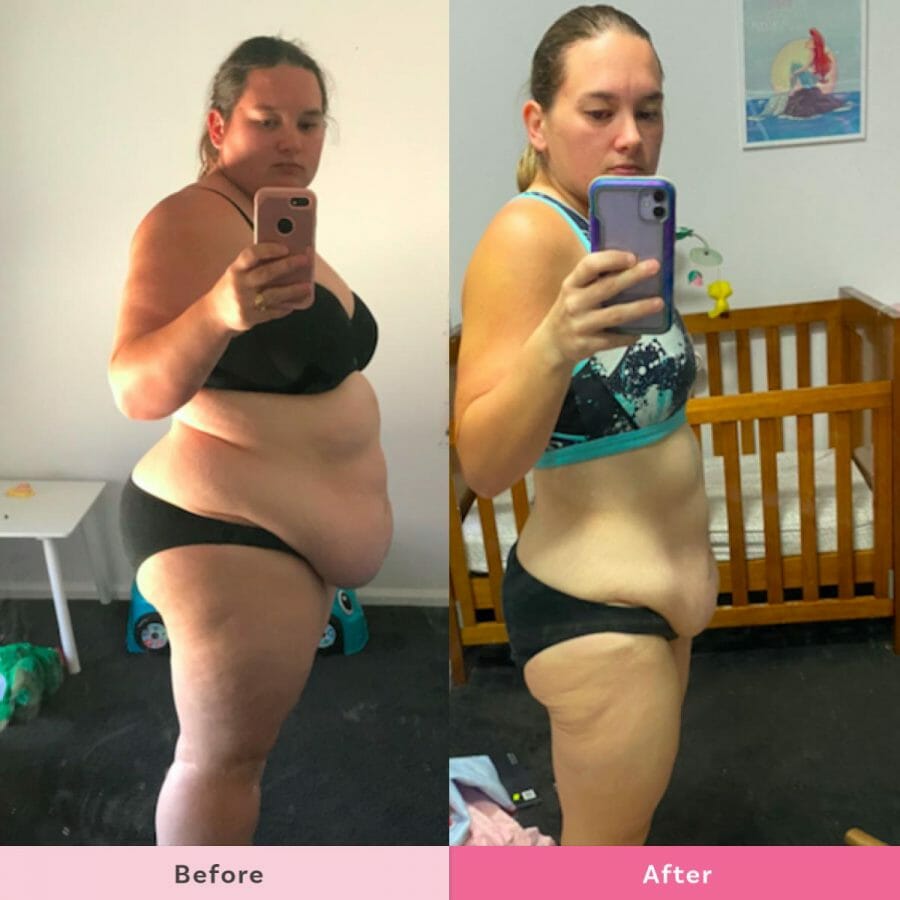 About Jasmine
Jasmine Ready is 30 year old mum of two aged 5 and 2 years from Queensland.
Jasmine lost 39 kilos in 18 months the first time around after her first baby so knew just what to do following her second.
Jasmine shares "Once I decided I was done with expressing milk for my daughter I knew I needed to put myself first and get my health back on track."
Jasmines Weight Loss Success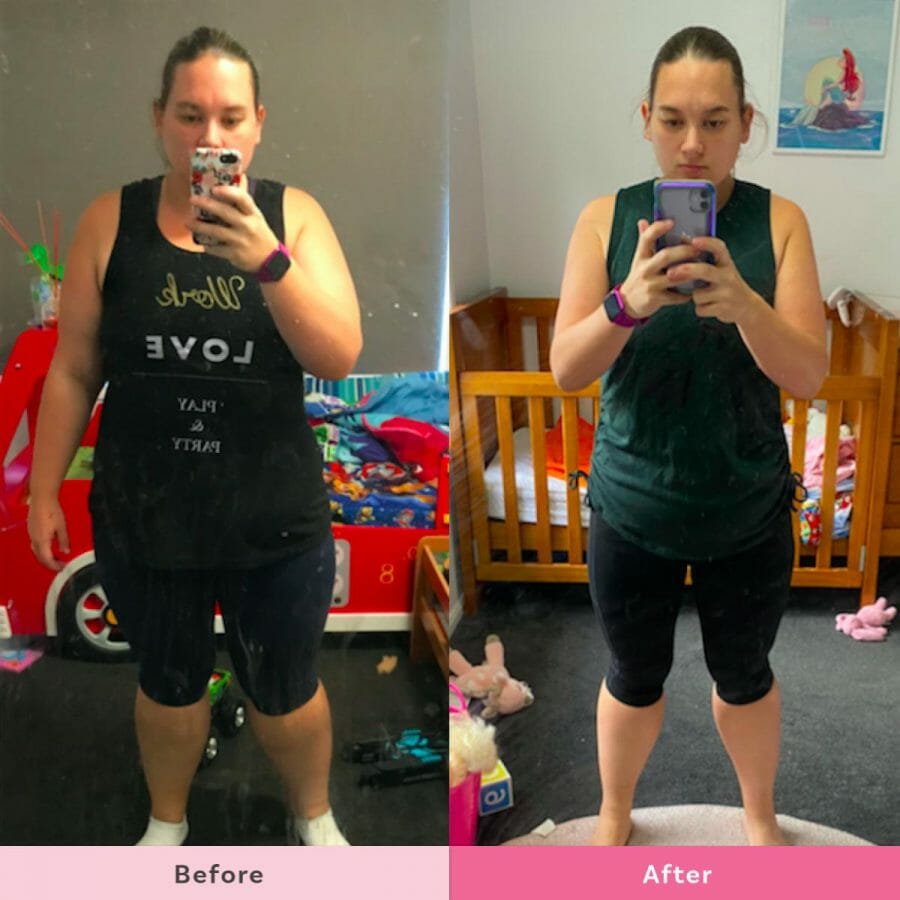 By using the 28 Day Weight Loss Challenge, and Healthy Mummy products, Jasmine has managed to lose 44 kilos in just under 12 months and has gone from a size 18 to a size 10!
She says, "I have found my second journey I'm a lot more fitter and stronger."
Jasmine loves using the Healthy Mummy Smoothies and has found they have really helped with her weight loss journey.
"I love the smoothie range so quick and easy, my favourite flavour is Salted caramel tummy powder with strawberries and milk."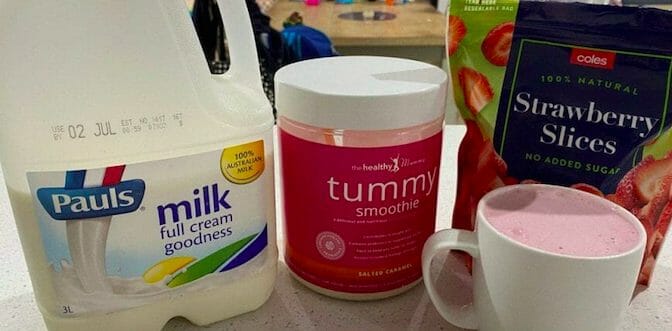 She is also a big fan of the Healthy Mummy's SKIN products.
"I love the skincare products especially the body sculpture cream."
Jasmine's Day on a Plate
Breakfast: Healthy Mummy Smoothie
Morning Snack: Healthy Mummy chocolate muffin
Lunch: Healthy Mummy salads
Afternoon Snack: Yoghurt
Dinner: Another Healthy Mummy meaI I have prepped earlier.
'In my house we love pasta recipes as I can hide veggies in them for the kids. Our favourite ones are Beef and Mushroom macaroni, Feta pumpkin beetroot and chorizo salad, (pictured)  stir fry's with lots of veggies'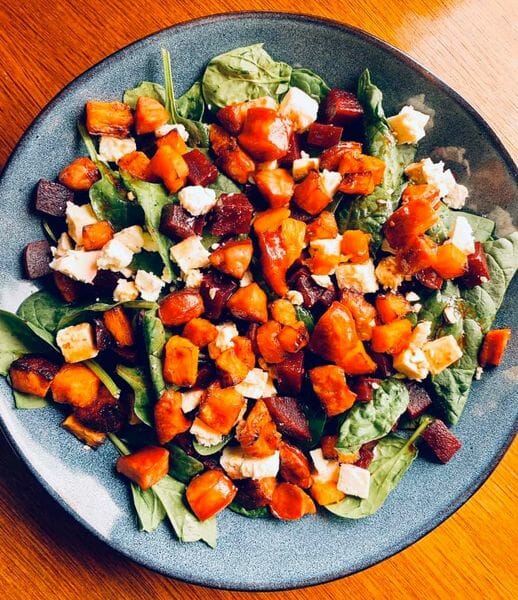 How Jasmine Workouts
"I did start off at home using the Healthy Mummy workouts but once I got my confidence back I headed back to the gym to continue my journey, I find it easier to get my workout done knowing my kids are being watched in crèche."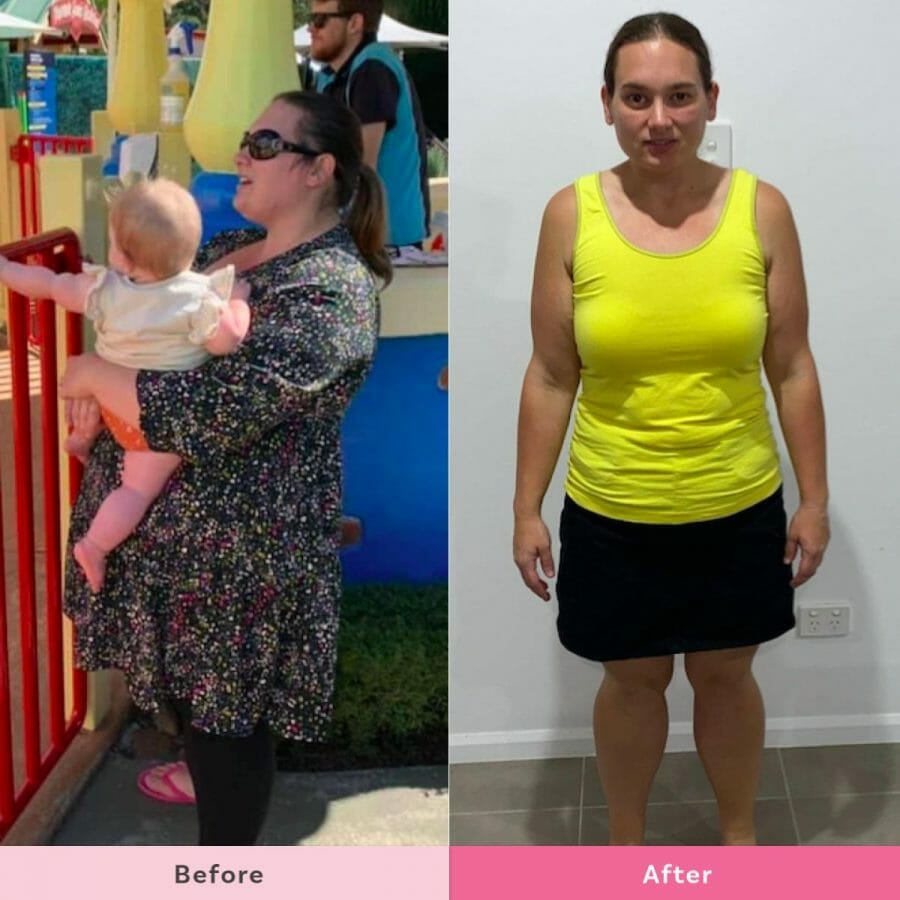 Jasmine's Advice for other mums
"My advice for anyone wanting to lose weight is to start by setting small goals and meal prep. I love to meal prep but I break my meal preps up in two days so I'm not locked in the kitchen."
Ready to Drop a Dress Size in 28 Days?
Never Go Hungry
Our program offers NO 1200 calorie restrictions
Workout at Home
Follow guided training videos with expert fitness instructors (no equipment needed!)
Feel Supported 24/7
In our private support groups with other mums just like you!
Eat Delicious and Healthy Food
With family-friendly, weekly meal plans & over 6,000 easy recipes developed by nutritionists

No lock-in contracts, cancel anytime.