Julia knew The Healthy Mummy was the perfect tool to help her get back on track!
Julia Meadows has been a part of The Healthy Mummy community for years and has had amazing results using the 28 Day Weight Loss Challenge, so when she saw some of the weight come back, she knew exactly what to do to get back on track.
The weight loss journey is full of ups and downs because life is full of the same. So when Julia's mental health wasn't great, she also noticed the weight she'd previously lost with the help of the 28 Day Weight Loss Challenge had crept back on, so she instantly turned to the challenge to help turn it around again.
Read her amazing progress with her restarted journey with The Healthy Mummy below…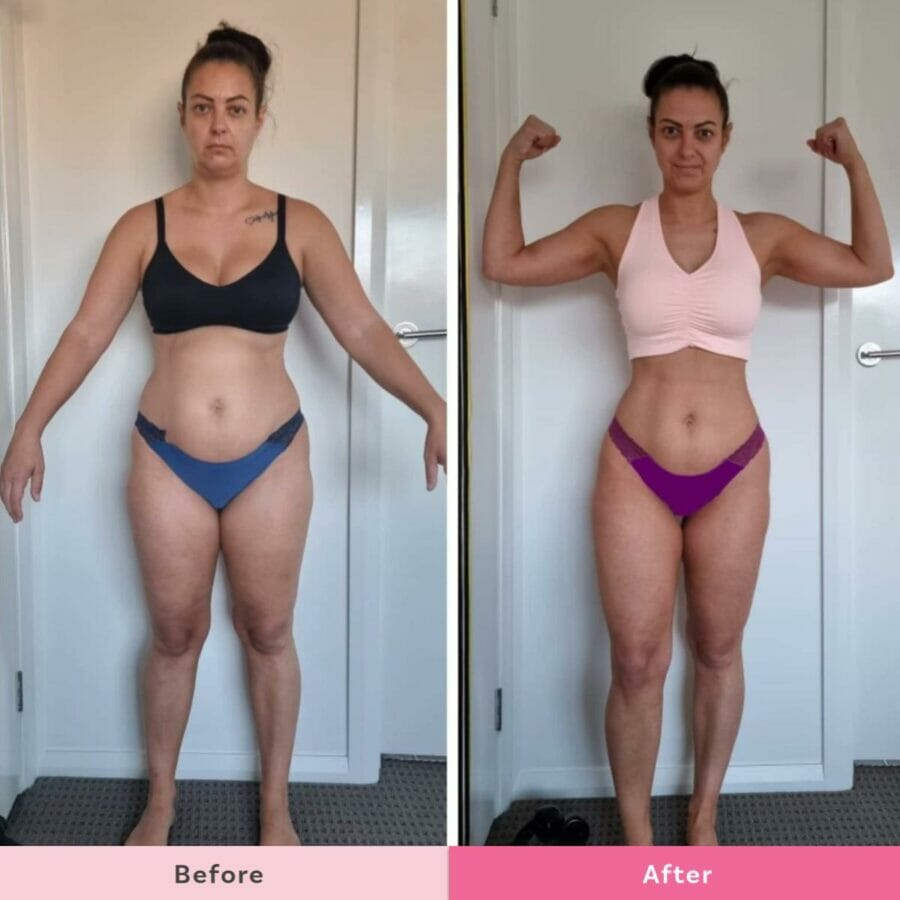 After a setback, this mum knew The Healthy Mummy would be the perfect tool to get her back on track!
Julia Meadows is a 38-year-old mum of two girls in Melbourne and she's been a fabulous part of The Healthy Mummy community for years. We've been with Julia as she's had her ups and downs through this weight loss journey and she's shared her multiple successes with us over the years.
Like many of us, the last few years have taken their toll mentally on Julia and this caused her to put the weight she'd successfully lost back on, but she wasn't worried she knew she could get healthy again.
"I've been following the 28 Day Challenges for many years now and managed to lose 12kg's during the first year."
"Unfortunately, my depression got the better of me at the end of 2019, and I put all the weight back on."
"Four months ago, I started again on my Healthy Mummy journey and have lost 4kg and 15cm so far."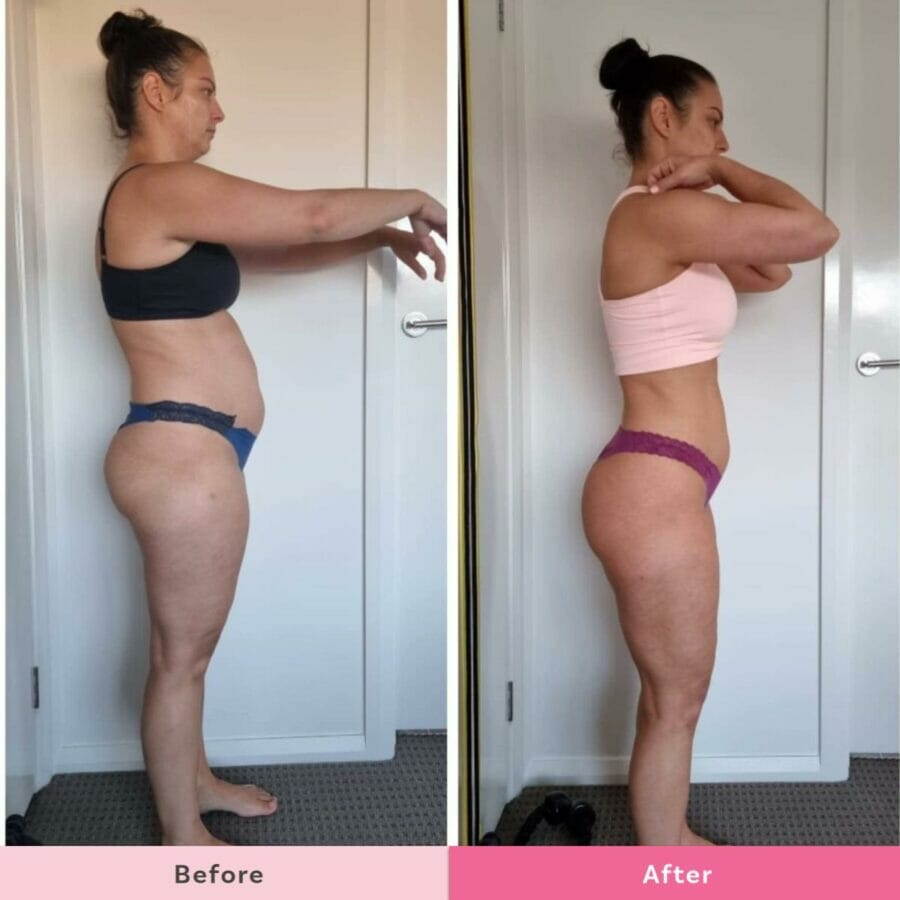 The benefit of making the conscious decision to restart her Healthy Mummy journey is that Julia has seen not only her physical health change but also her mental health as well.
"Losing weight by eating a healthy diet and exercising regularly has not only improved my physical but also my mental health. I'm enjoying life again. I have more energy to do things with my family again. We cook, bake, go for walks to the playground and try to stay active as much as possible."
Along with the recipes and meal plans in the Healthy Mummy 28 Day Challenge Julia loves to use The Healthy Mummy Smoothies as a fast but healthy and filling breakfast, plus some of our other products such as Super Greens.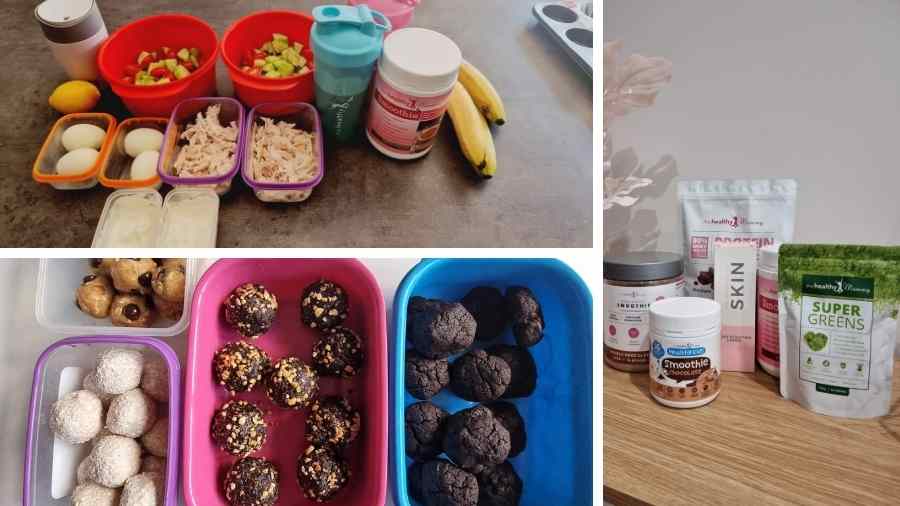 "I've been using the Healthy Mummy Smoothies for many years now as well as many of the other Healthy Mummy products. The smoothies are definitely my favourite Healthy Mummy product, though, and I have one every morning."
"I absolutely love bliss balls. They are so easy to make, and every single recipe I've tried over the years was delicious. My favourite bliss ball recipe is the snickers bliss balls. Even my fussy kids love them. Our favourite family meal has to be the stovetop-lasagne. It's a regular in our family, and we usually have it once a week."
Julia also finds the workouts not only enjoyable but so easy to access from The Healthy Mummy app.
"My favourite app workouts are the HIIT workouts with Wendy. Those always leave me feeling amazing and ready to start the day in a positive mindset."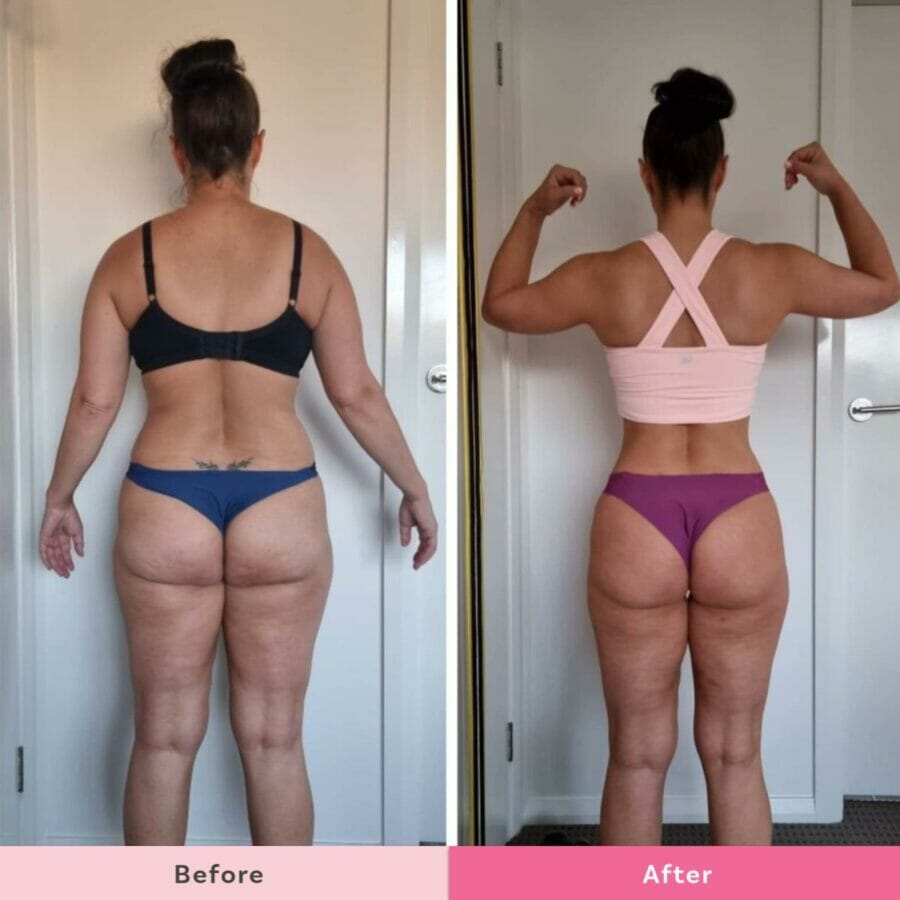 3 things that have kept Julia on track
Remember why you started in the first place. I've got a motivating board hanging up in my kitchen. That way, I have a daily reminder of why I started and how far I've already come.
Get moving. Exercise will not only help you lose weight, but it is also fantastic to improve your overall health and fitness. The 28 Day Challenges weight loss challenges will give you daily, easy-to-do exercise ideas, and you can do them in the comfort of your own home.
Support. Having the right support will keep you committed and motivated. The Healthy Mummy has multiple Facebook pages with over a million supportive and inspiring members. Also, get your partner or friend to join you. We are more likely to stay on track when sharing our journey with someone else and who doesn't love a workout buddy?
Meal prepping and planning have also been key factors to Julia's success, and she credits The Healthy Mummy with helping her with that and with understanding exactly what she's eating.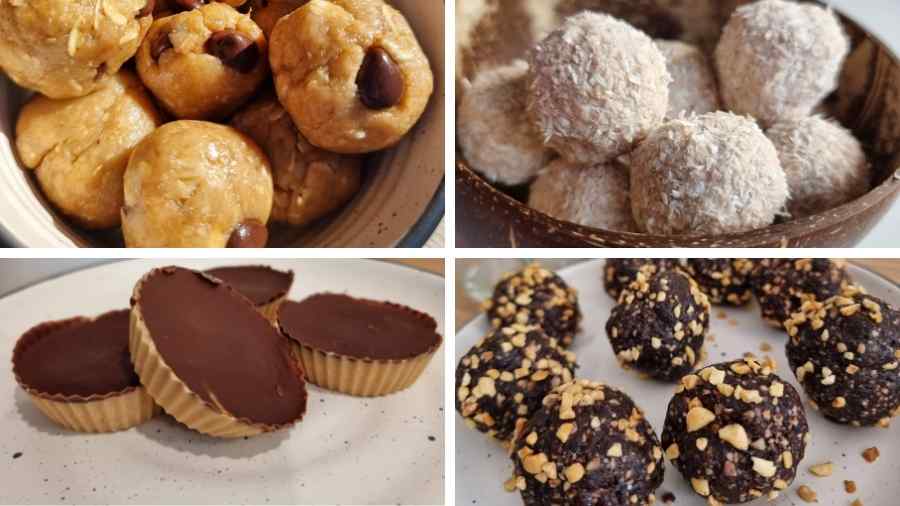 "Meal prepping once a week not only saves time during the week but also a lot of money."
"Food preparation and planning in advance are key to making sure I stay on track. I take an hour or two on the weekend and customise my meal plans."
"Following the 28 Day Challenges gives me a great understanding of what exactly is in my food."
"Freezing snacks and meals is very convenient and saves a lot of time and money. It saves us around $100 a week on our grocery shop. Having healthy meals on hand is a big help to avoid reaching for quick, unhealthy foods when the big hunger strikes."
We're so happy to hear that Julia is again finding success, support and confidence again with The Healthy Mummy!
Read some more of Julia's Healthy Mummy journey:
Join our incredible community of supportive mums TODAY!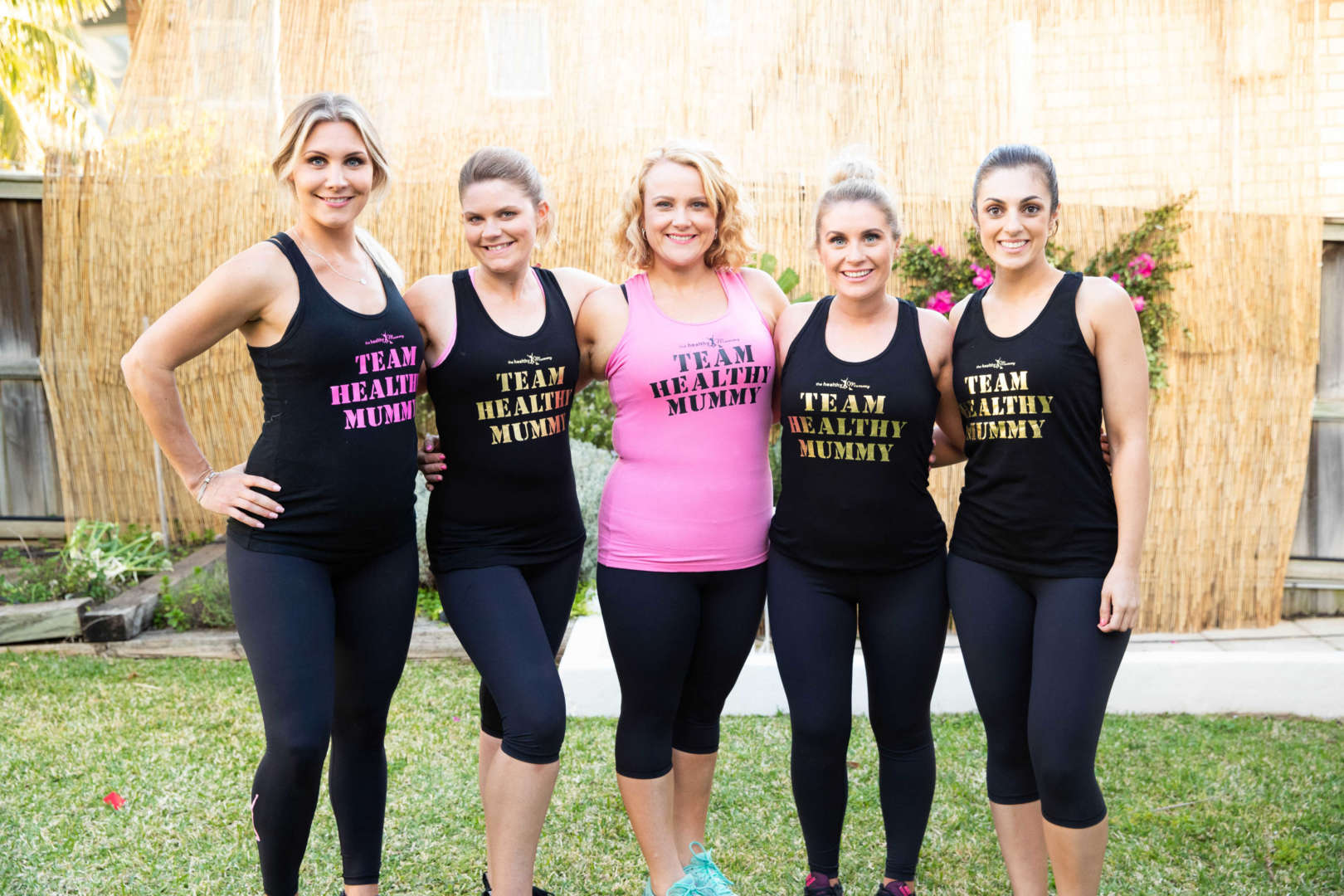 With hundreds of thousands of mums from all over Australia, all with the same goals, concerns, and struggles, our community is there to support you through it all.
Join The Healthy Mummy community today.
Are you ready to become a Healthy Mummy?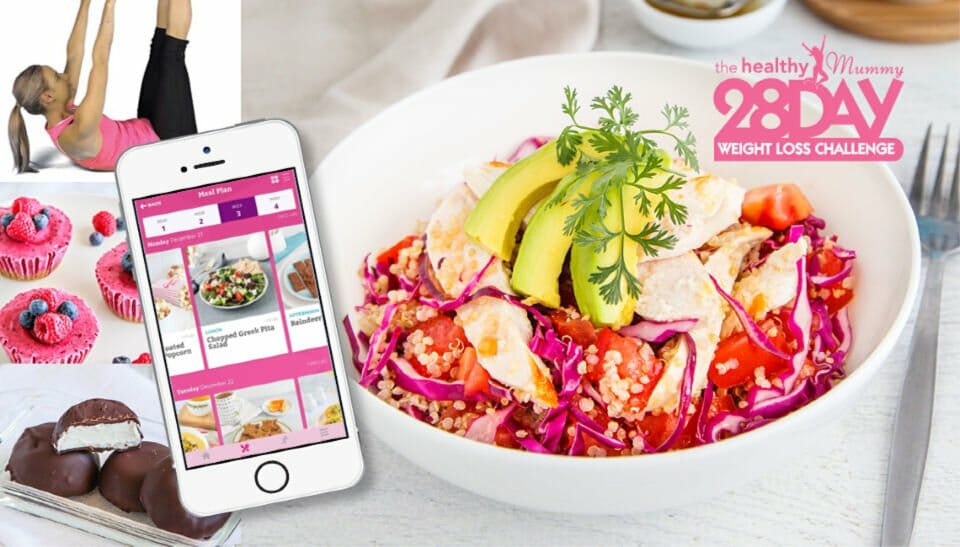 If you are wanting to lose weight and improve your energy – not to mention – help improve your overall health and wellbeing – our 28 Day Weight Loss Challenge is an awesome program to check out.
Our 28 Day Weight Loss Challenge includes:
28 days of at-home exercise routines (no gym needed) – with video instruction
Customisable and breastfeeding-friendly meal plans (including 7 Day Cleanse)
Time-efficient exercises for busy mums
Challenge combines Pilates exercises with interval and circuit training (HIIT)
Suitable for basic to advanced fitness levels
Home to thousands of EASY-TO-MAKE recipes!
To learn more about our 28 DAY WEIGHT LOSS CHALLENGE, CLICK HERE or purchase our Smoothies.