Kaities AMAZING Week 1 Meal Prep for 28 Day Weight Loss Challenge!
Meal Prep Queen Kaitie has whipped up a week's worth of food for a family of 4 for just $170!! All in preparation for the 1st week of the January 2022 Challenge!
Our awesome Meal Prep Queen Kaitie Purssell has done it again!
In preparation for the first week of the 28 Day Weight Loss Challenge, she has whipped up a week's worth of food for a family of 4 for just $170!! And that includes breakfast lunch, dinner, and snacks!
See what she made and get her amazing Tips below!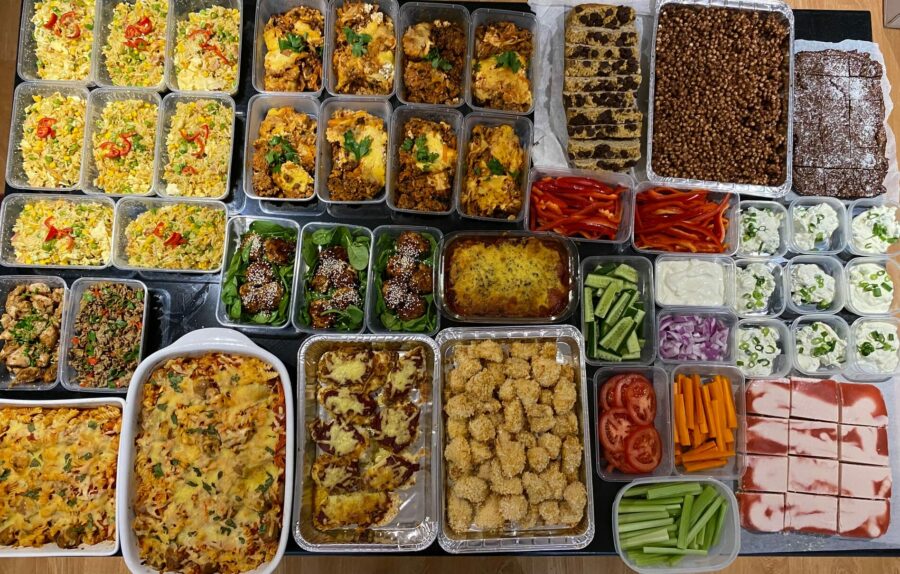 By spending just a little bit of time getting organized with your meal plan, preparing meals and snacks ready to go for the following week means there are:-
NO EXCUSES for skipping meals
NO EXCUSES for reaching for unhealthy snacks
NO EXCUSES for grabbing a takeaway
Katie spent a few hours in the kitchen and managed to whip up a huge variety from the 28 Day  Weight Loss Challenge  Meal Plan (following the budget and time saver plan).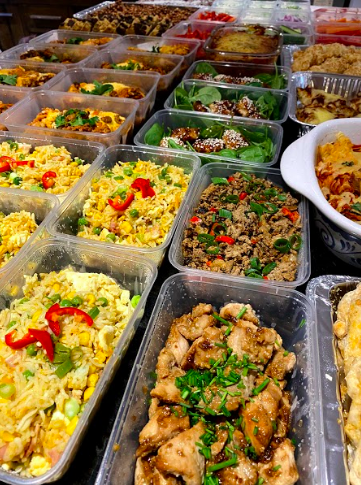 Kaitie prepared what was okay to store in the fridge or freezer, all other meals and snacks will be made fresh on the day. She proves that a  couple of hours in the kitchen on the weekend can really set you up for the week ahead!
Here's what Kaitie Meal Prepped
Meals:
Snacks:
12 serves Chocolate Rice Crips
18 serves Healthy Chocolate Coconut brownies
12 serves Strawberry cheesecake ice blocks
18 serves Puff pizza bites
12 serves Choc Chip Banana Bread
9 serves Spring onion dip
12 serves Veggie sticks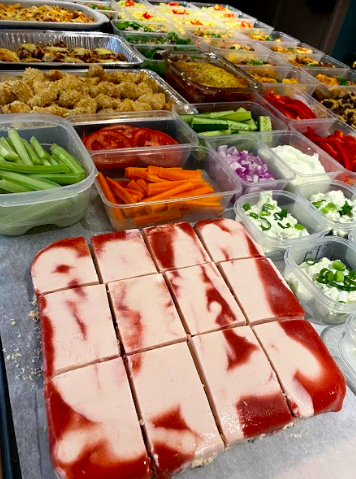 If you are new to the 28 Day Weight Loss Challenge, Kaitie has some great tips for meal prepping and for how to get started!
Katie's Tips for getting started on the 28 Day Challenge
1. Repeat meals and snacks – "this saves time and money. When starting out it can feel overwhelming. There is nothing wrong with eating the same snack 5 times a week. Do what works for you!"
2. Customise your plan  – "suit you and your family, search the 4000+ recipes in the hub for foods you love made healthier!"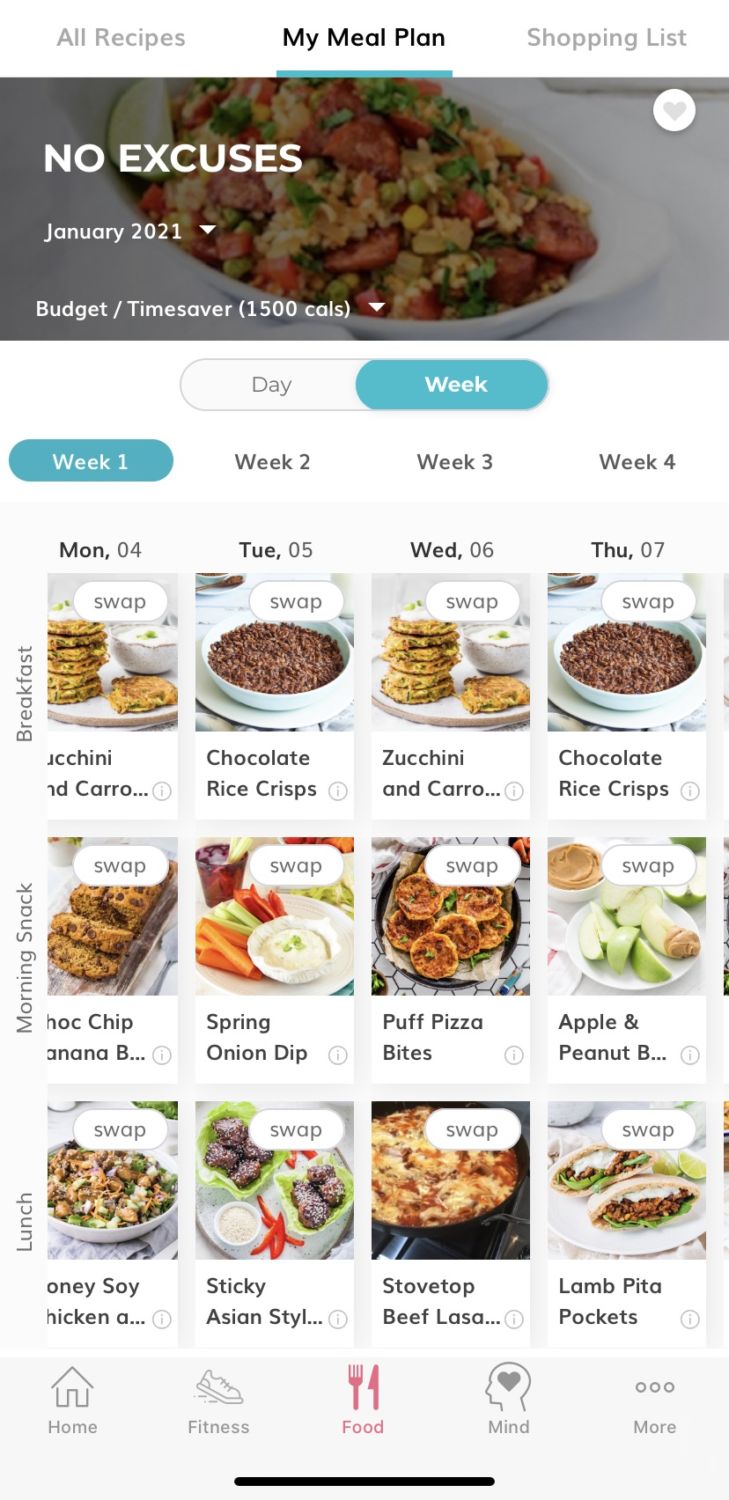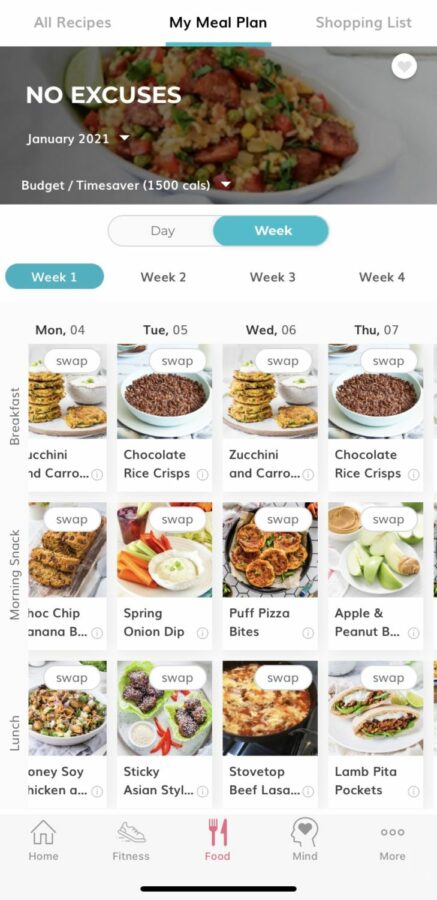 3. Preparation is key. "Wash and chop fruits and vegetables, bake a double batch of muffins or banana bread for the freezer while waiting for dinner to cook, make extra serves of meals to store in the freezer. Every single little bit helps!"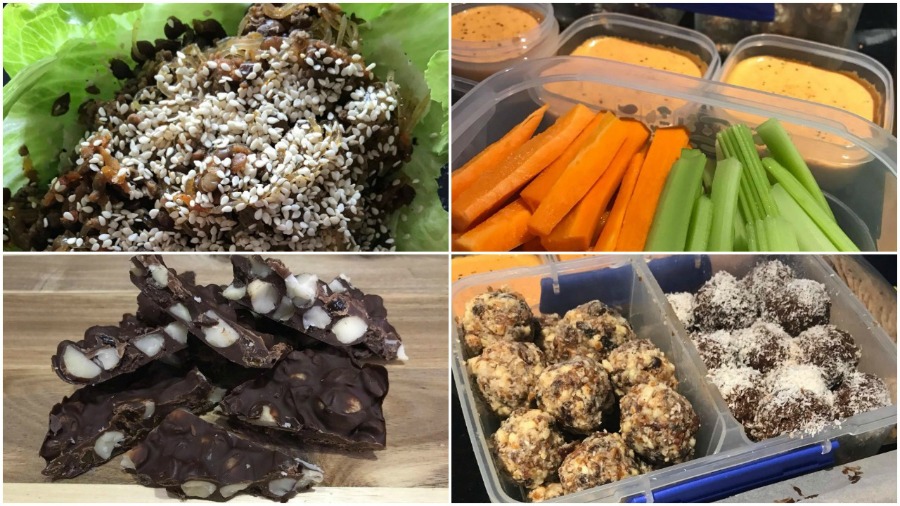 4. Check your pantry, fridge and freezer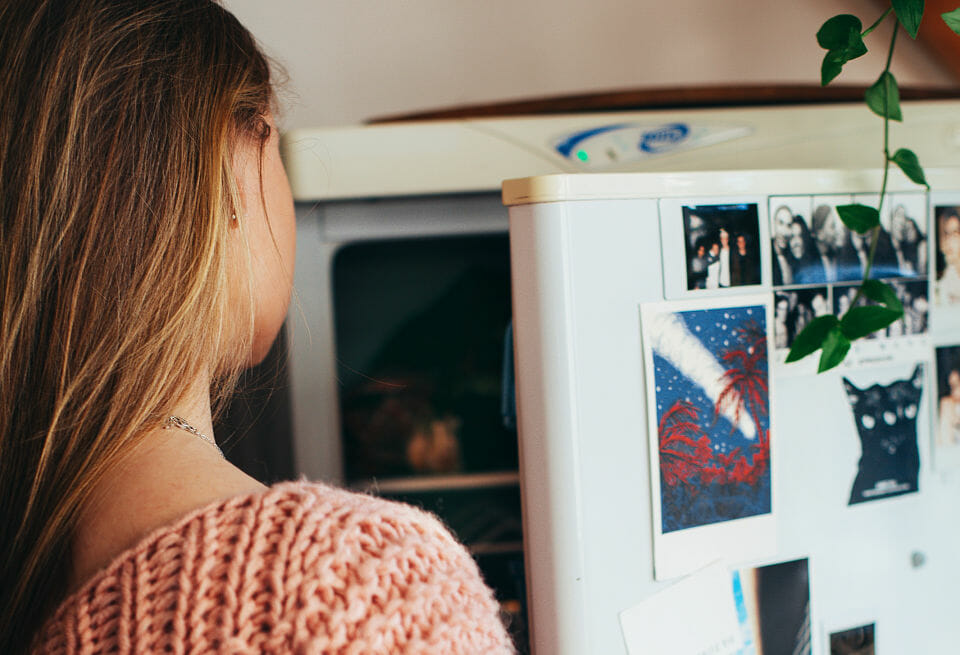 "Do a stock take to see what you already have and try and incorporate items you have into your meal plan to save money and reduce wastage."
5. Make your meal plan simple!!!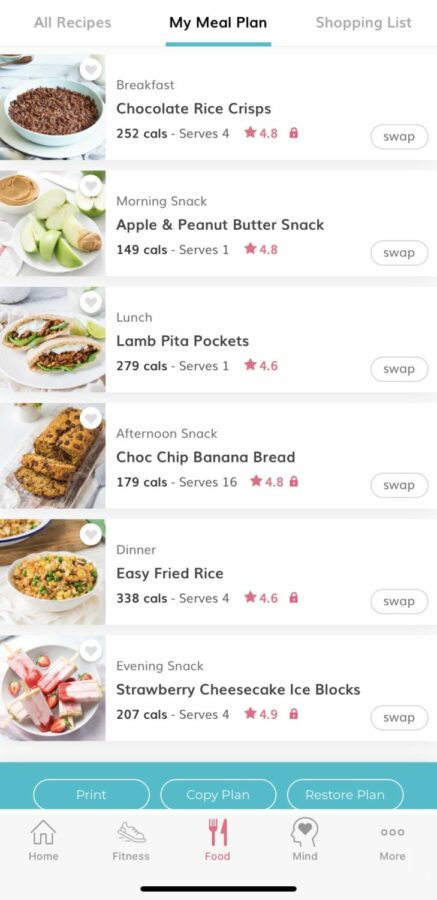 "I love choosing recipes with similar ingredients, this saves on time preparing and helps keep my grocery bill down."
6. Track your progress!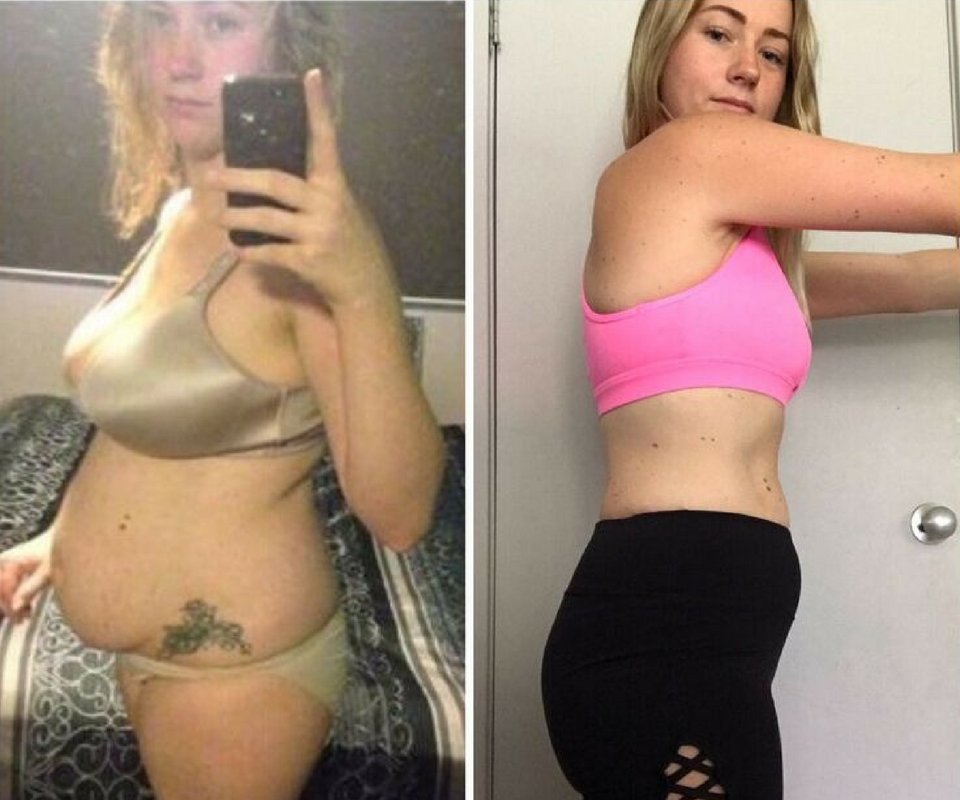 "Take photos, lots of photos. Even if you don't like them now it's so important to be able to look back and see your progress.
Take measurements and weigh in weekly or fortnightly (not daily!). Don't let the scales be the be all and end all, they can be misleading at times of muscle growth, water weight, a certain time of the month or you simply may need to go to the toilet."
7.Drink Water!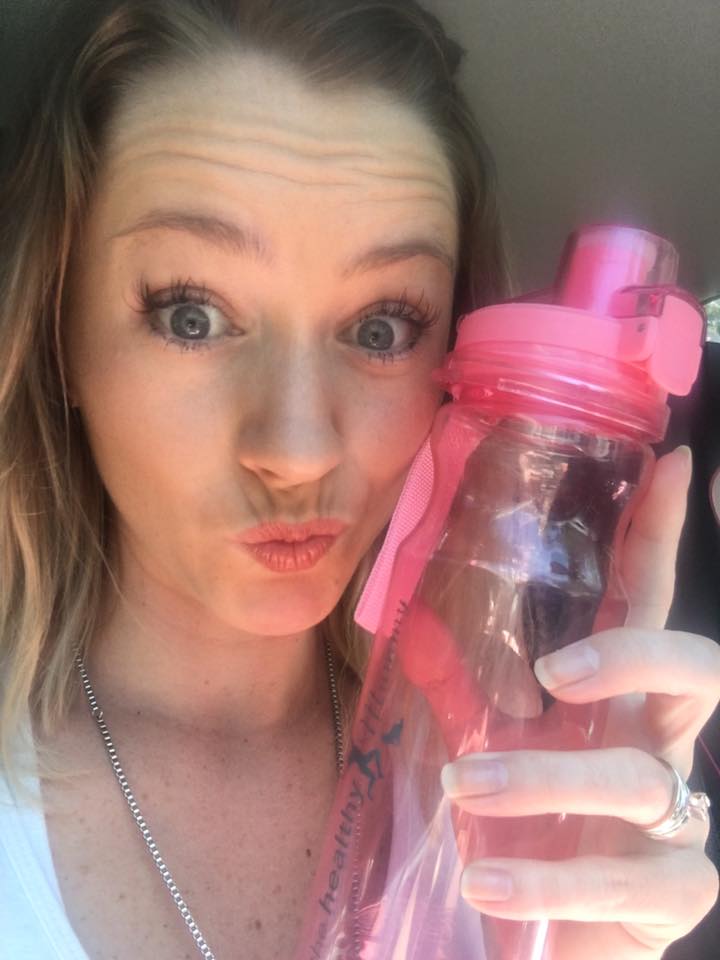 "I love lemon or fruit in mine, having lemon chopped in the fridge or freezer means it's EASY to add, I also recommended having a water bottle with you at all times to sip on during the day. Water, mineral water, soda water & herbal tea all count towards your daily water intake."
8. Move when you can!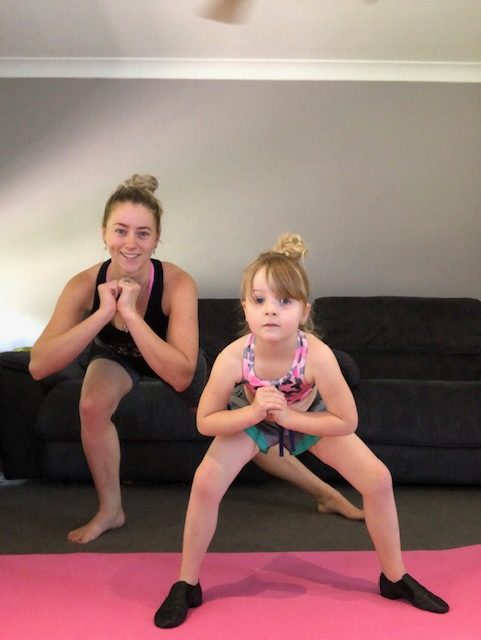 "Being a mum means our lives are always busy, you need to do what you can when you can. The 28 Day Weight Loss Challenge exercises are made to be quick and effective, my kids love getting involved!"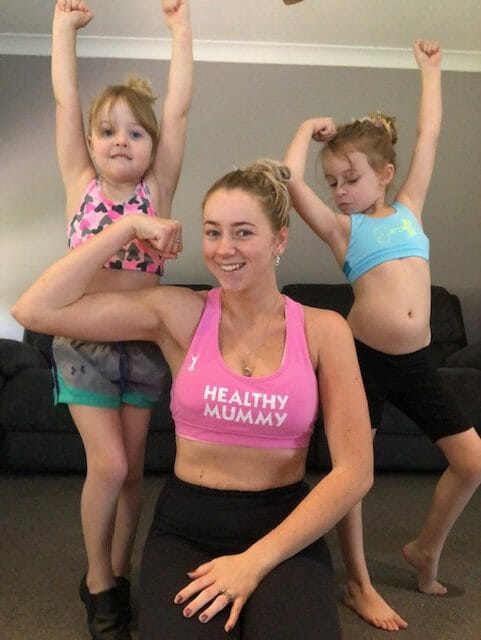 "Go for walk if you can, take the stairs, do 10 squats each time you need to go the bathroom. Move your body every chance you get, it all adds up!"
9.Add extra things you eat to your meal plan! "The Healthy Mummy app has an incredible scanner feature to make it so easy for you to add the extras you eat or drink. If you have two cafe brought cappuccinos a day that's over 500 calories! You might be over eating by adding mayonnaise to everything or snacking on that extra banana or drinking a can of coke a day. All calories count, it's best to add them all to your app to keep track of what you are really eating."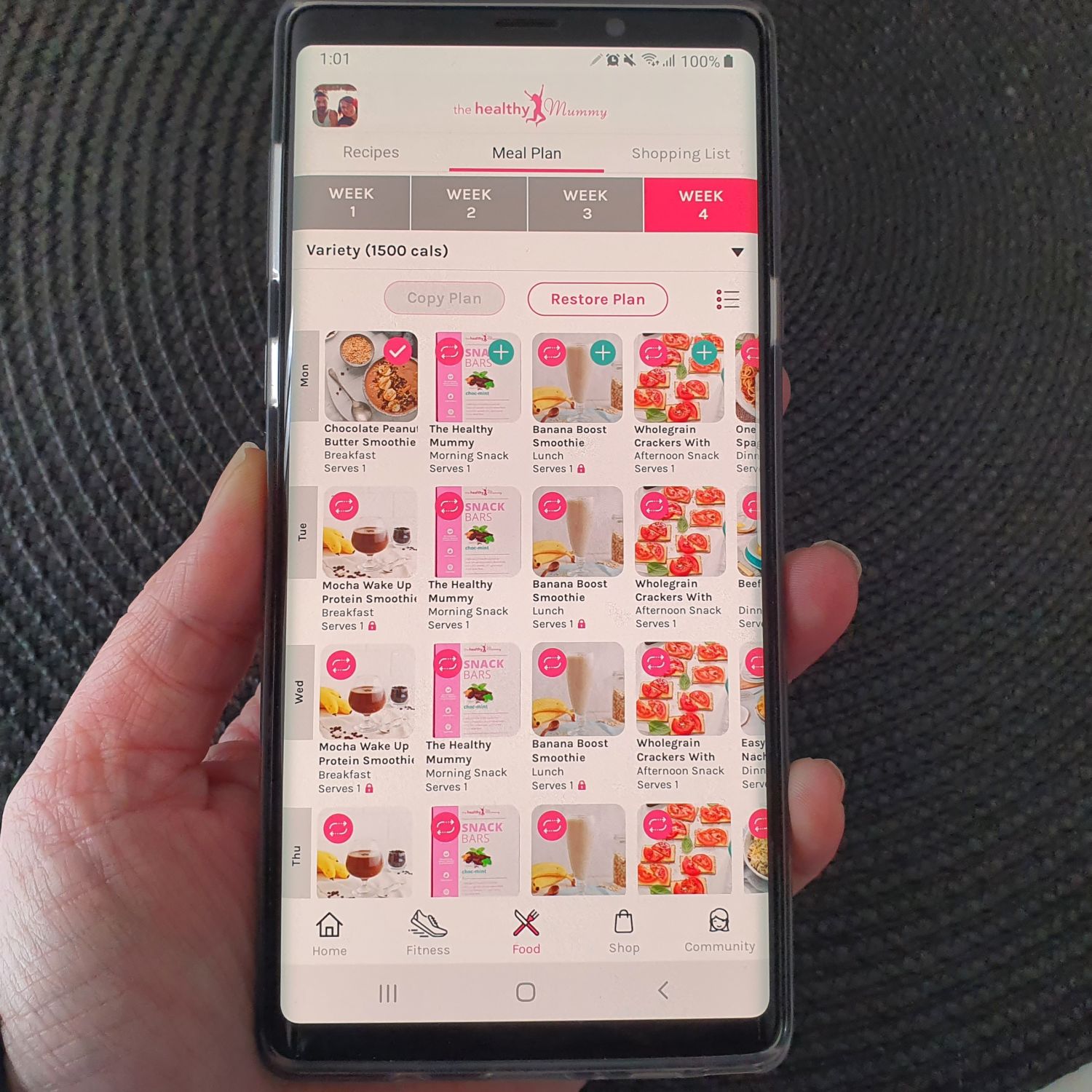 10. Be patient, be consistent and be kind to yourself!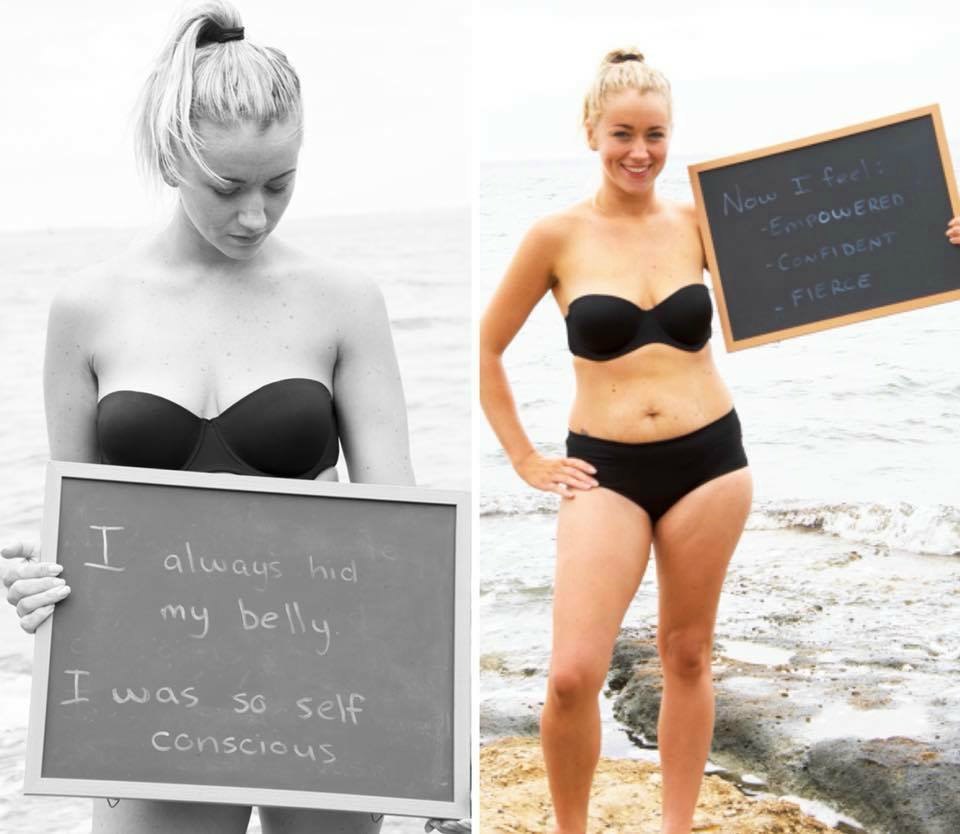 "Results take time, consistency leads to results, trust the process and be kind to yourself. If you slip up, own it and move on.
Start each day with a clean slate and learn to love your own incredible journey. Don't compare yourself or your journey with others! You are capable of incredible things!"
8 Ways to prepare yourself for starting the 28 Day Weight Loss Challenge
How to start the 28 Day Weight Loss Challenge
The Ultimate Meal Prep Guide for Mums who don't know where to start
Are you ready to join Kaitie and become a Healthy Mummy? Join the 28 Day Weight Loss Challenge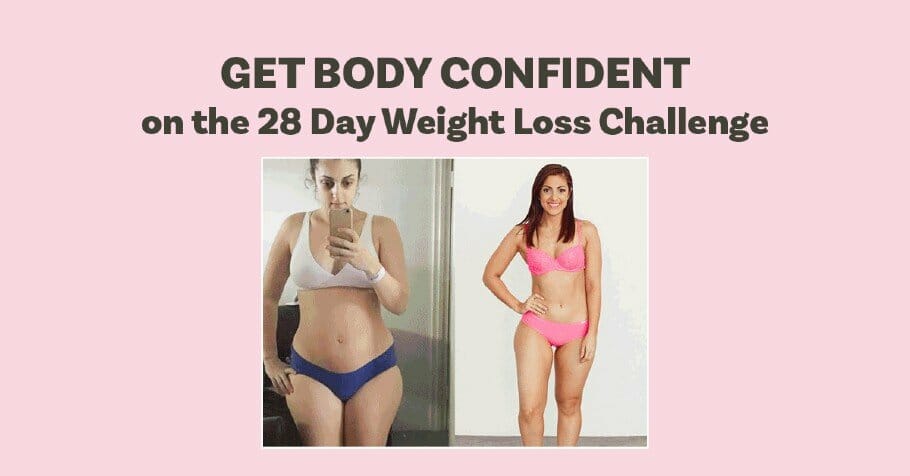 If you are wanting to lose weight and improve your energy – not to mention – help improve your overall health and wellbeing – our 28 Day Weight Loss Challenge is an awesome program to check out.
Join our community of thousands of other mums losing weight the healthy way by signing up to our 28 Day Weight Loss Challenge. Read their fabulous weight loss stories here.
As part of the 28 Day Weight Loss Challenge you receive:
An online fitness challenge or routine that is customisable to suit any body type from full body workouts to quick fitness routines that target specific areas for fat loss.
Support from other mums as well as advice from experts that will help you every step of the way.
A range of recipes designed by our nutritionists that are suitable to all eating habits including vegan, keto diet, food intolerance's or allergies to help you meal prep.
The My Coach feature in the app offers fitness tips, advice, encouragement, support and more to help you every step of the way.
Join the 28 Day Weight Loss Challenge, join the Facebook Group and download the app from the app store to get started towards your fitness goals today.