Wow! Mum rocks leopard print bikini just 7 weeks after having twins
GORGEOUS mum-of-3 Kyla reveals how the Healthy Mummy 28 Day Weight Loss Challenges and Smoothies have helped her to lose her excess baby weight in just 7 weeks after giving birth to TWINS.
She shares her STUNNING post baby body below and her journey and the benefits of living a happy, healthy life.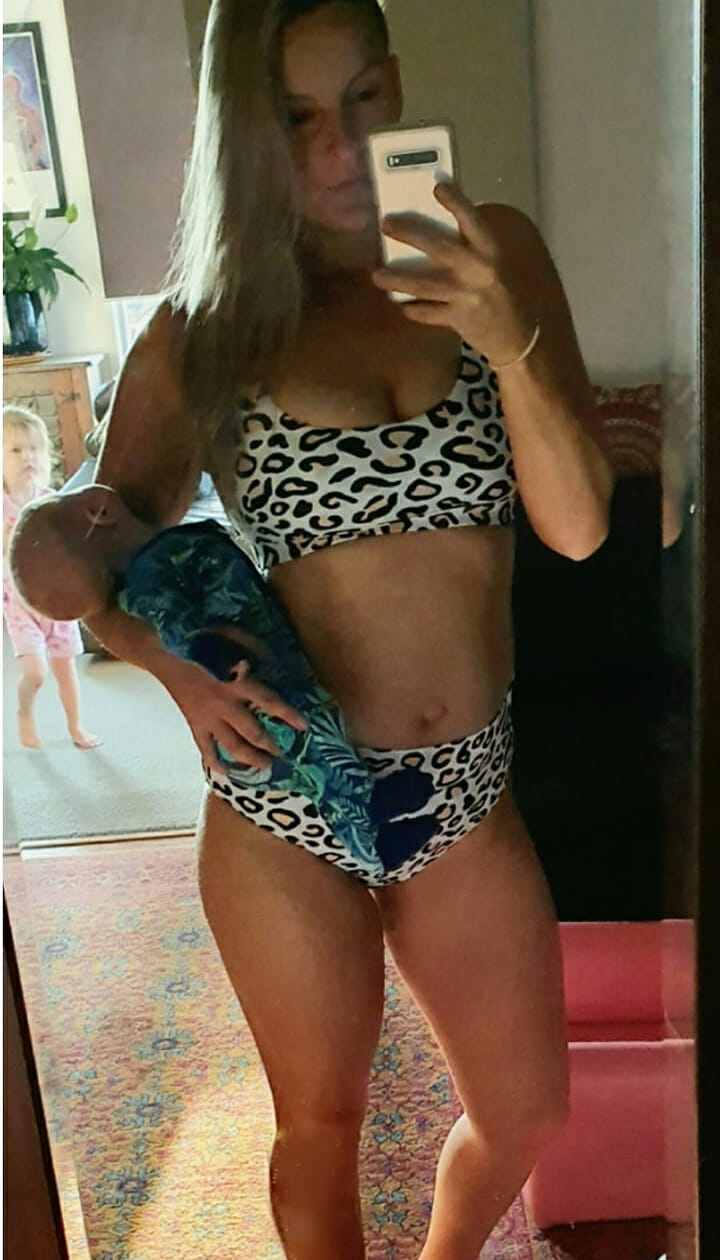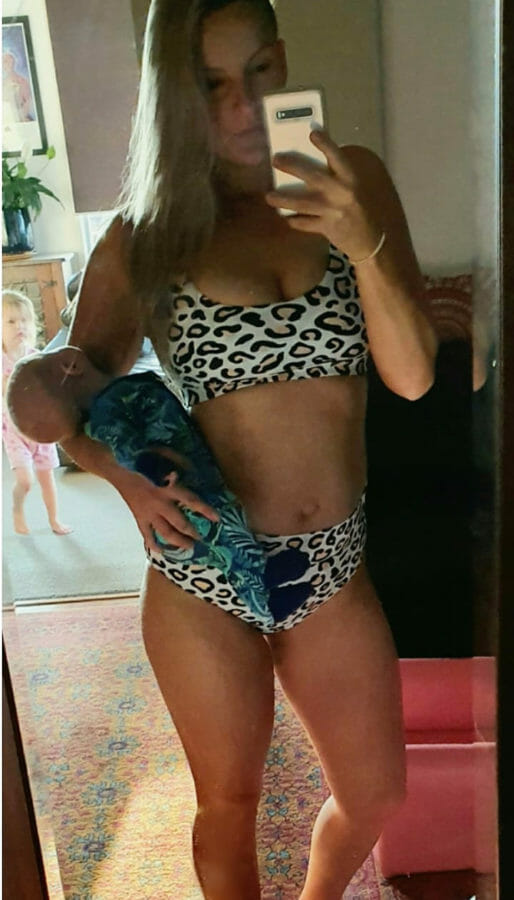 For mum-of-3 Kyla, maintaining a healthy lifestyle both before, during and following the birth of her twins has played a HUGE role in helping her regain her pre-baby body in just 7 weeks.
But Kyla wasn't always the fit, healthy mum that you see today. Here is her story.
Taking control of her life and health
Kyla says "It's amazing what can happen the minute you step outside your comfort zone. I always found that the best and most rewarding things are on the other side of fear.
When you fear something, then push through that fear threshold, thats where the goodness comes".
Her health journey began after moving interstate. She was feeling unhappy with herself and was trying to shed the last kilograms after having her first child.  When she saw an ad online for a fitness group she decided to check it out.
She recalls her first day going to the gym.
"When the day came for my first introduction at the gym I nearly didn't go until my partner practically pushed me out the door.
Then when I pulled up at the front of the gym and saw what everyone was doing I nearly turned my car around and headed home. I am so glad I didn't let my fear of the gym get the better of me because from that night on I was hooked!".
Discovering a love of exercise
"That endorphin rush after every sweaty session got me going back for more and more importantly I felt so much mentally stronger and happier than I had in a long time!".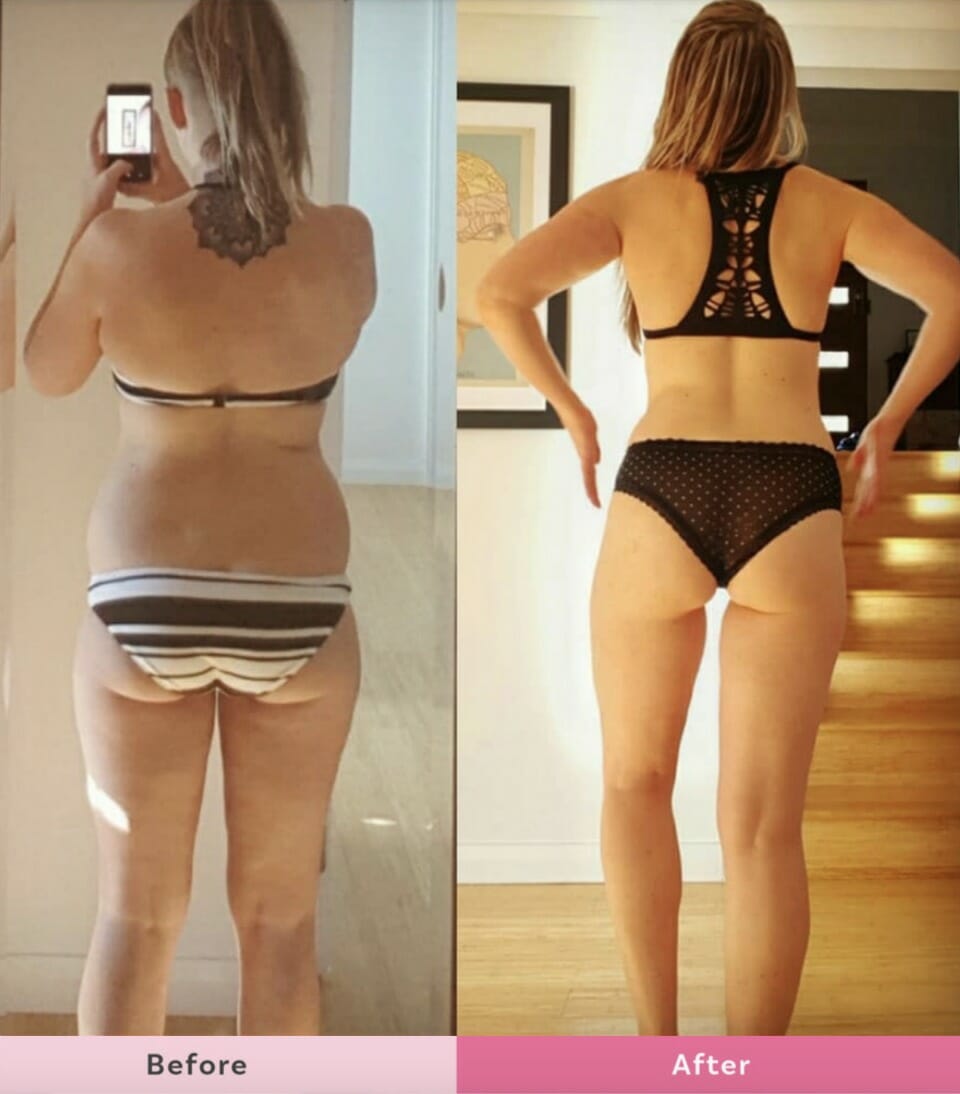 As a Healthy Mummy 28 Day Weight Loss Challenge member Kyla began combing her exercise routines with The Healthy Mummy smoothies and recipes and started to get some great results. (see picture above).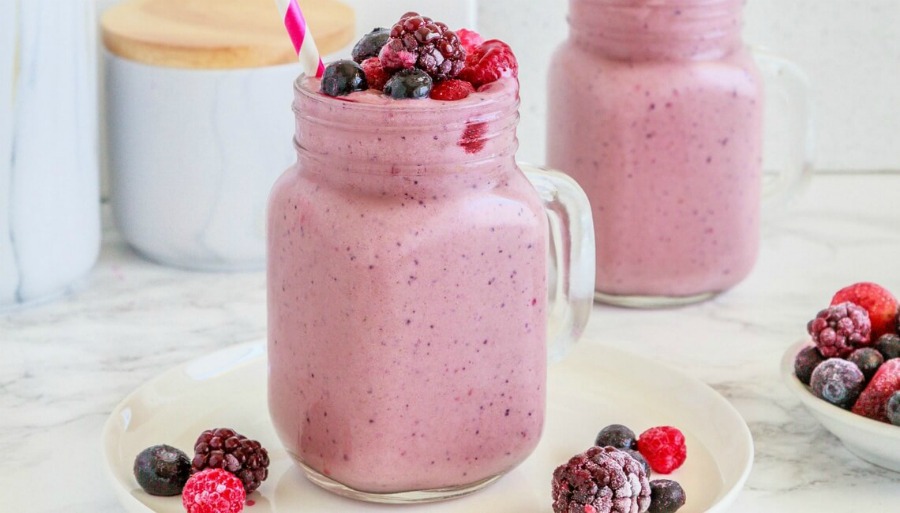 See 12 smoothies recipes that include 5 ingredients and under
Falling pregnant with twins
When Kyla fell pregnant with twins she was determined to keep up the healthy lifestyle that she had embraced and this meant continuing with her regular exercise.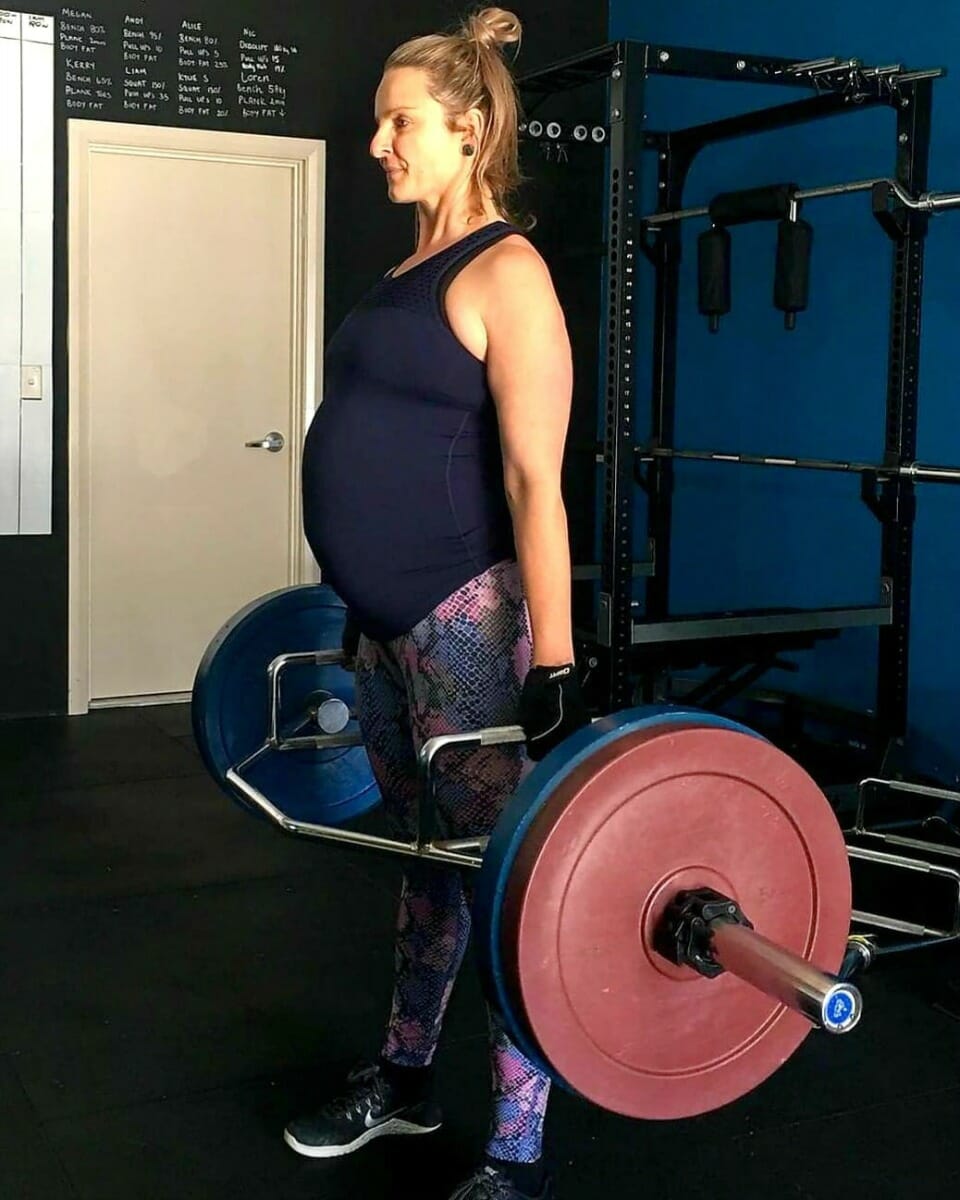 She says "I probably gained more body fat during my first pregnancy but that's because this time around I kept gym up 4 days a week up until 35 weeks pregnant.
I saw a physiotherapist during and after pregnancy. Read 5 easy ways to exercise during pregnancy
Right after birth I continued with pelvic floor work and some rehabilitation exercises my physio showed me to bring my abdominals back together.
Once I was no longer feeling that heavy pelvic feeling I started walking again and then saw my physio again at 5 weeks postpartum. She okayed me to start weight training again as I have had no issues, but only at half capacity.
I will be seeing her again next week. I also think SRC Recovery shorts helped me alot in the early days with the pelvic heaviness".
Staying fit and healthy before, during and after her pregnancy has been key in helping Kyla losing her baby weight in just 7 weeks.
What keeps you motivated?
"Some days I feel super strong and powerful. Other days I feel vulnerable and beat. But no matter what I always stay committed.
And nothing drives me more to be a better person than I was yesterday than my beautiful family.
Since becoming a Mummy my physical and mental health is my priority because without it we all suffer".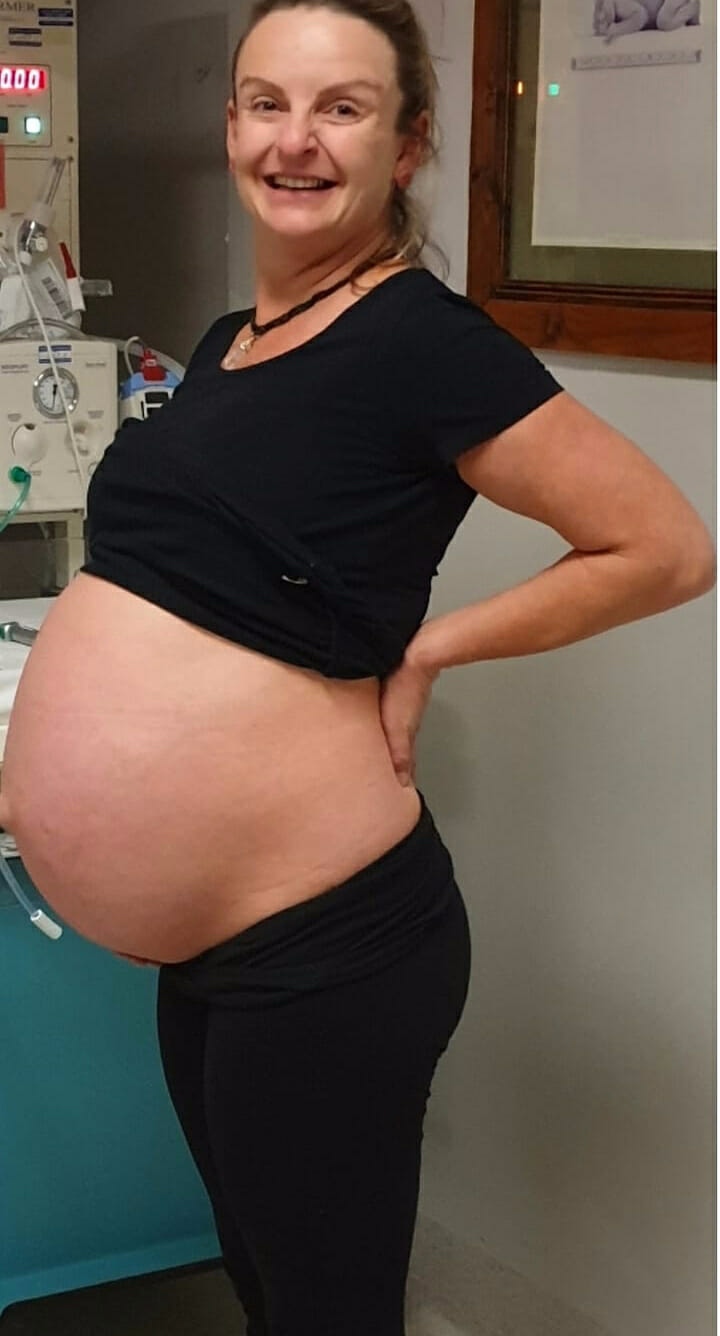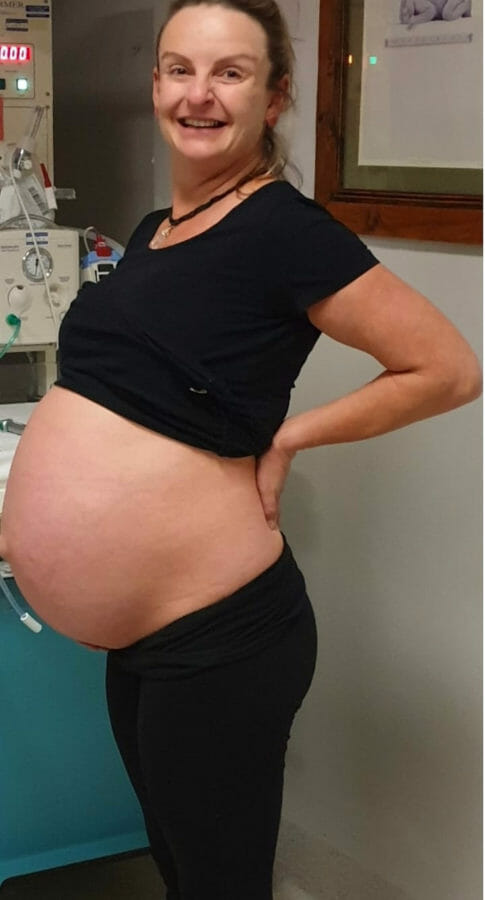 Kyla says "There are 7 weeks between these photo's.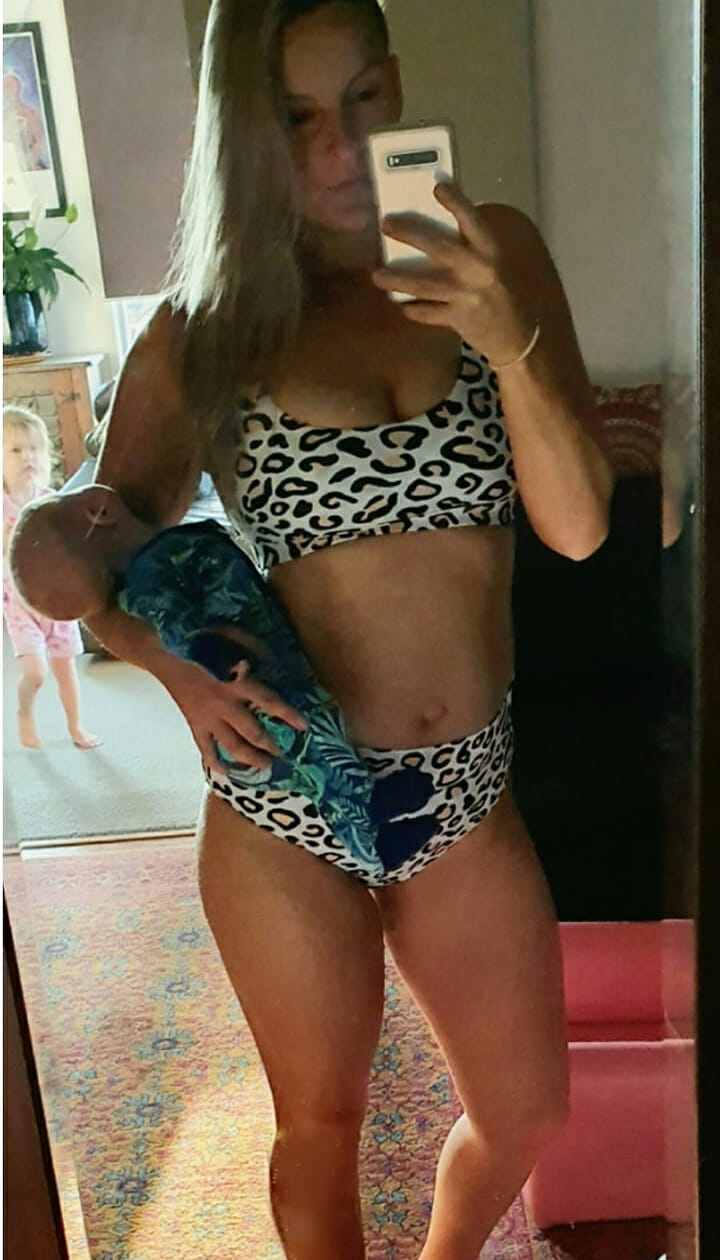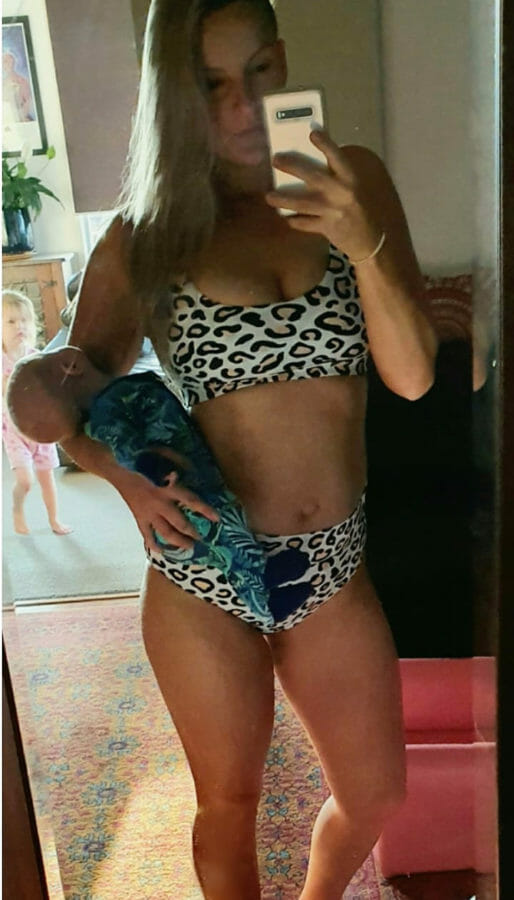 I never thought 7 weeks after birthing my twins I would be happy to put on a bikini but thanks to keeping active with gym and using Healthy Mummy recipes and smoothies during and after pregnancy I am only about 6kgs away from my goal weight already.
So glad I stuck with my health and fitness goals throughout my entire twin pregnancy – I feel it has aided so well in my recovery. Have been loving the Healthy Mummy body sculpting lotion which I have been using daily since their birth, my skin is looking awesome".
Wow! What a transformation.
The Healthy Mummy team would like to congratulate Kyla on the birth of her two new beautiful children and for being such an inspiration to us all about the benefits of living a healthy lifestyle, before, during and after childbirth.
Want more? Read 11 fascinating facts you probably didn't know about twins  If you are expecting twins you will want to look at these names
Weight loss after twins – mum's amazing body transformation
Are you ready to life your happiest, healthiest, life?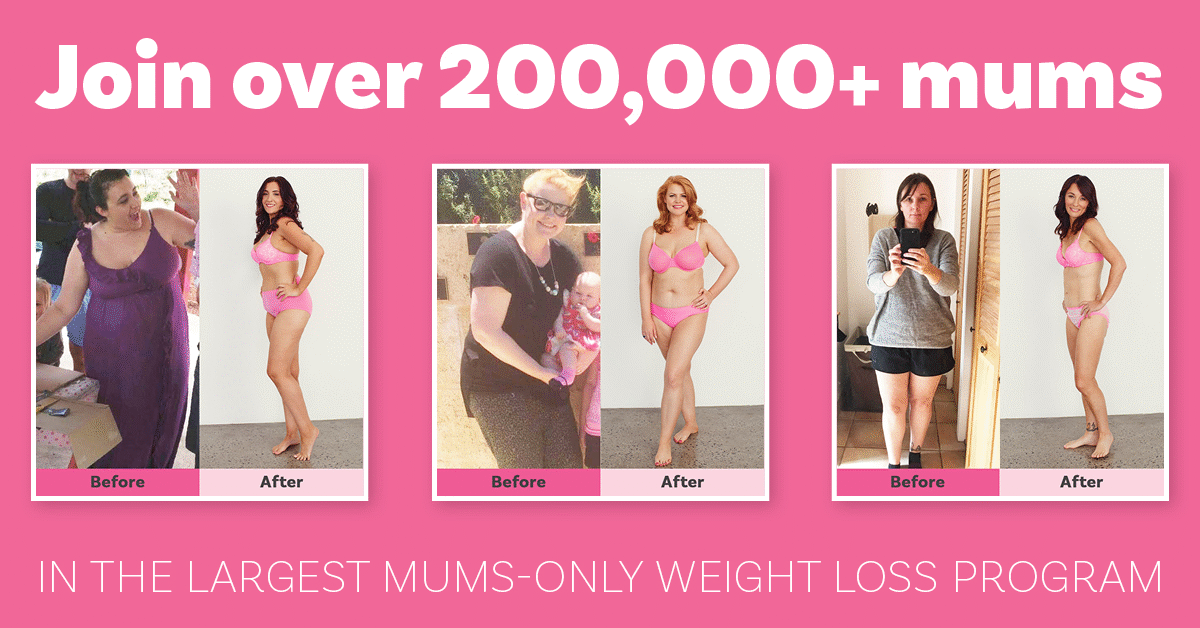 If you are wanting to lose weight and improve your energy – not to mention – help improve your overall health and wellbeing – our 28 Day Weight Loss Challenge is an awesome program to check out.
Our 28 Day Weight Loss Challenge includes:
28 days of at home exercise routines (no gym needed) – with video instruction
Customisable and breastfeeding friendly meal plans (including 7 Day Cleanse)
Time-efficient exercises for busy mums
Challenge combines Pilates exercises with interval and circuit training (HIIT)
Suitable for basic to advanced fitness levels
Home to thousands of EASY-TO-MAKE recipes!
To learn more about our 28 DAY WEIGHT LOSS CHALLENGE CLICK HERE or purchase our breast-feeding friendly Smoothies.
More about The Healthy Mummy Smoothies
Our meal-replacement Smoothies have been formulated by leading nutritionists to be the perfect companion to a busy mum's life when trying to lose weight. They're breastfeeding-friendly.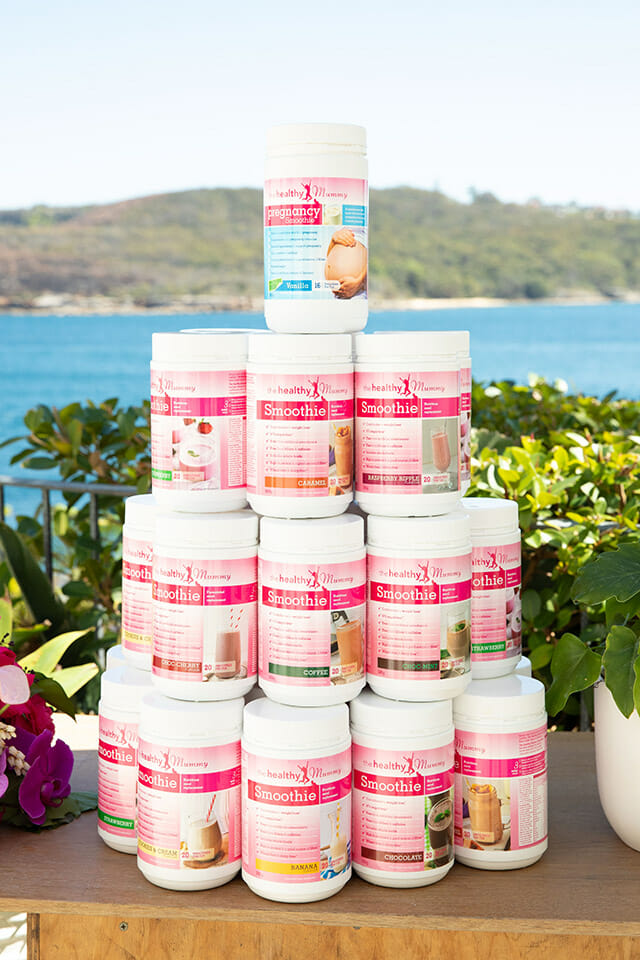 How can Healthy Mummy Smoothies benefit you?
Healthy Mummy Smoothies are an excellent source of essential vitamins, minerals, nutrients and important antioxidants
They don't contain weight loss accelerants, caffeine, gluten and are dairy-free. They are also a non-Genetically Modified product.
They can help with weight management when used as part of a diet & exercise plan
They provide the best possible nutrition for energy
They're breastfeeding-safe and are designed to help to support milk supply
They're 96% sugar-free and 100% fructose free
They're low GI & high fibre which helps you feel fuller for longer and aids digestion
They're quick and easy to prepare and taste delicious
They're high in protein & lower in sugar than any other product on the market – see a comparison table.
Check out our awesome Smoothie Flavour mixes HERE.