Weight loss after TWINS – Mum's AMAZING body transformation
GORGEOUS mum-of-4 Stacey Webb reveals how the Healthy Mummy 28 Day Weight Loss Challenge and Smoothies have helped her to lose her excess baby weight after giving birth to TWINS and regain body confidence.
She shares her weight loss journey and AMAZING mental and physical transformation below.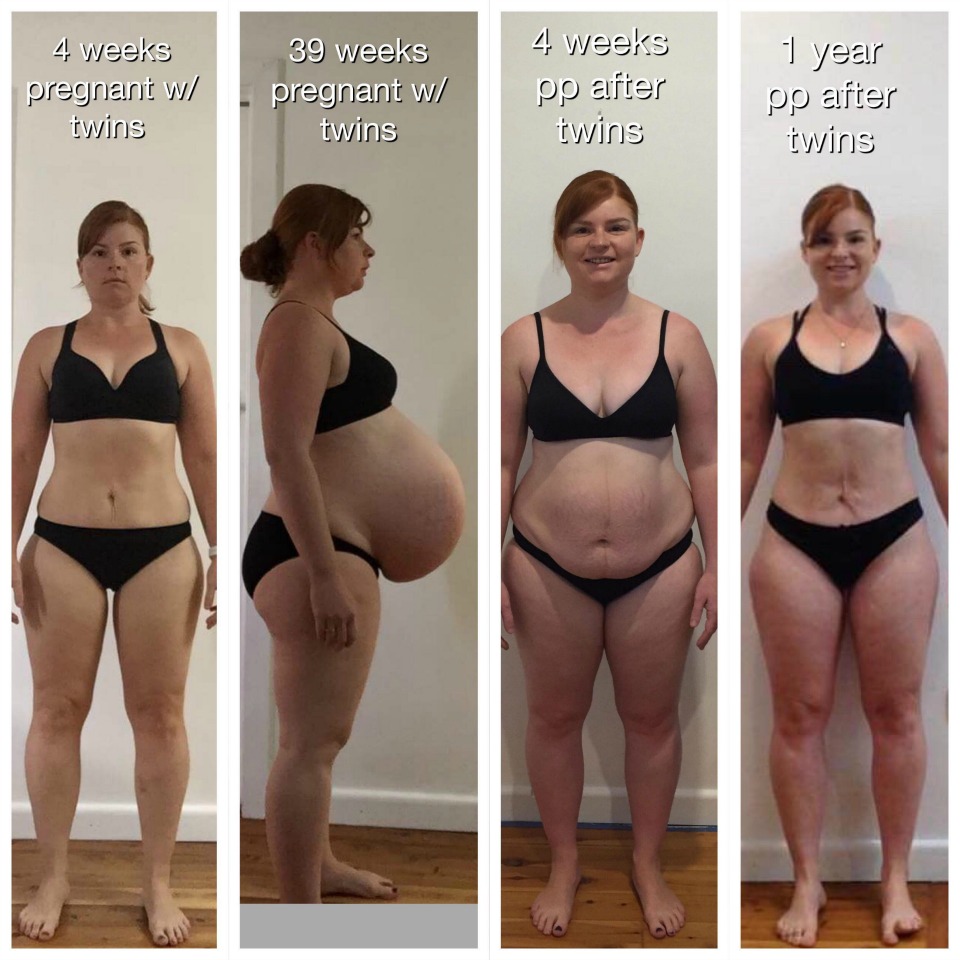 About Stacey
Stacey is a 35 year old mum with a very busy life and 4 children, ages 7, 5 and 1 year old twins.
"I hated the way I looked"
After having her first 2 children Stacey struggled with self confidence.
She says "I preferred to stay at home with my 2 children and never leave the house unless I was working and absolutely needed too.
I avoided my friends and cancelled catch ups. I hated the way I looked, felt lost and felt alone.
Everyone else was a priority to me and I never made time for me".
Joining The Healthy Mummy 28 Day Weight Loss Challenge
Three years ago, when Stacey's 2nd child was about 2.5 years old she discovered The Healthy Mummy.
At the time Stacey and her husband had their hands full. She says "In addition to having 2 of our own children my husband and I were full time carers to a gorgeous little baby from 3 weeks old until 16 months old (when she was able to go back to her family). So essentially we were a family with 3 children and both working.
I wanted to start taking care of myself so I started with free Healthy Mummy recipes and exercises and eventually joined The Healthy Mummy 28 Day Weight Loss Challenge which resulted in me losing 10kgs.
Soon after Stacey suffered a back injury which resulted in her struggling to move and having to have cortisone injections and rehab.
It was a slow and painful process but Stacey continued to focus on eating healthy meals from the 28 Day Weight Loss Challenge and slowly eased back into exercise – making necessary modifications and adjustments.
Pregnant with twins!
Good news then followed – she was pregnant with twins!.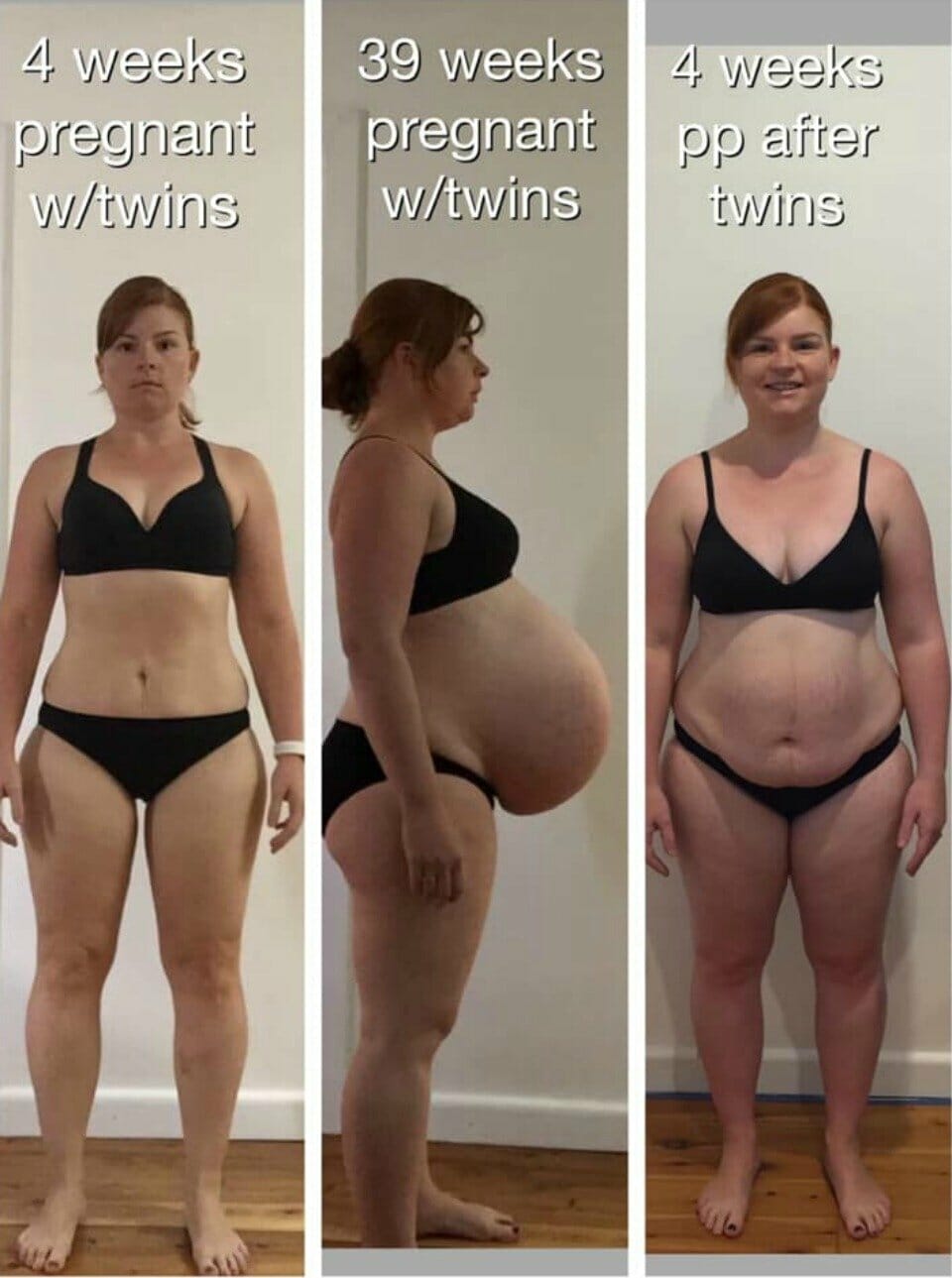 Determined to stay strong and healthy, Stacey continued with her Healthy Mummy way of life during her pregnancy.
She says "I continued with my Healthy Mummy meals and snacks (upping my calories and making extra meals because I was very hungry) and exercising throughout my pregnancy with the full support of my doctor who loved that I was still active".
Staying healthy and active after birth
After the twins were born Stacey continued to fuel her body with nutritious Healthy Mummy meals and snacks and once she received clearance from her doctor she started exercising again.
Having already had 2 children before, Stacey knew that losing her pregnancy weight would not be easy.
She says "I have never been one of those mums who can walk out of hospital after giving birth and be back down to my pre-pregnancy weight, nor get back to my pre-pregnancy weight quickly and with the twins, it was no different.
The last 10 kilos has always been the hardest for me.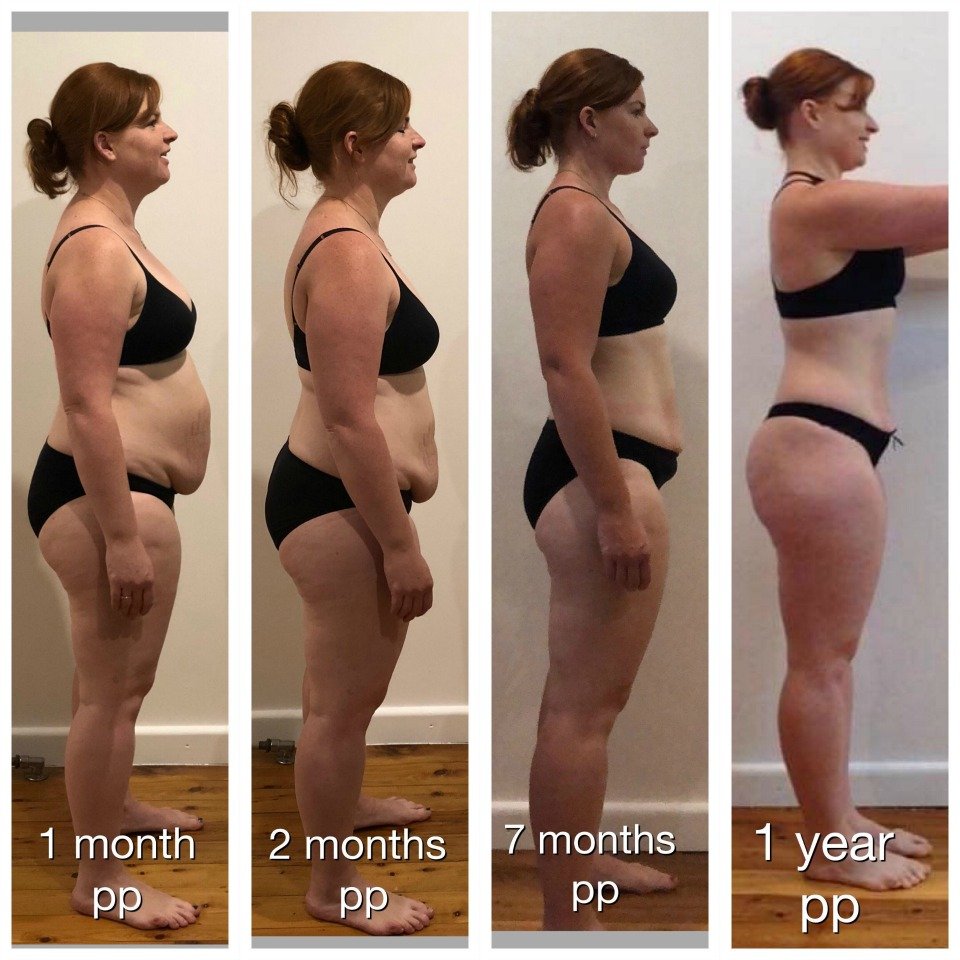 "At 1 month postpartum after the initial weight loss from childbirth and after my swelling went down,  I took my first progress photo, measurements and weighed myself".  
With past pregnancies when I have been in the early post partum stages I have always been self conscious because I was heavier and bigger. Always been sad and upset on not fitting into my clothes. Always been sad and upset on the look of my stomach after giving birth.
But being with the Healthy Mummy this time has been different.
I:
– make sure I take photos of me with my kids rather than always being the one to take the photo;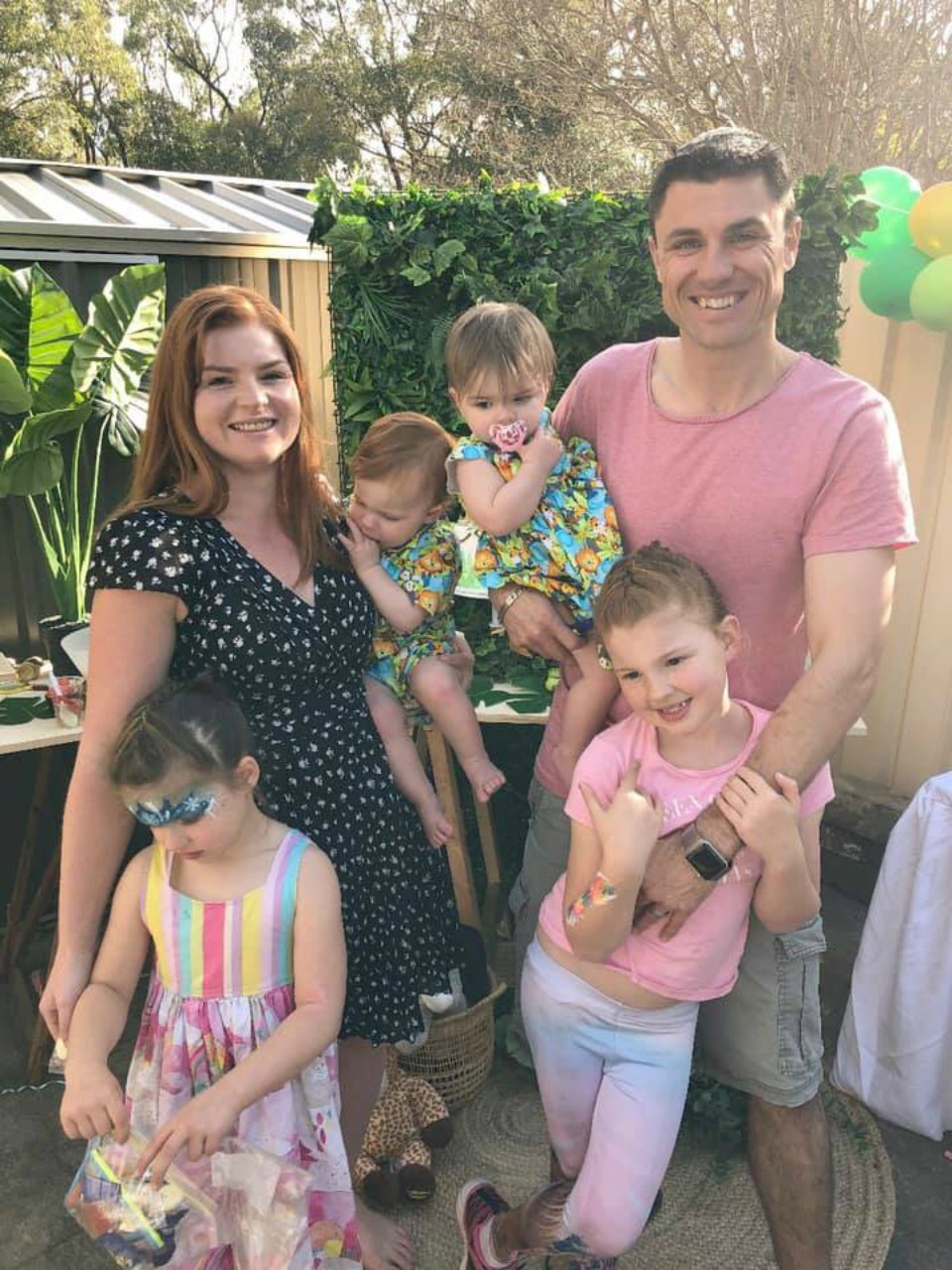 – get involved and play with my kids rather than sit on the sidelines;
– have self love and confident in my postpartum body;
– make sure I enjoy the postpartum process this time round as much as possible as I know it is the last time I will experience these special moments;
– have been able to love my post partum body, with my jiggly stretch mark stomach and all even though the twins really stretched my stomach this time round.
Maintaining a healthy diet after pregnancy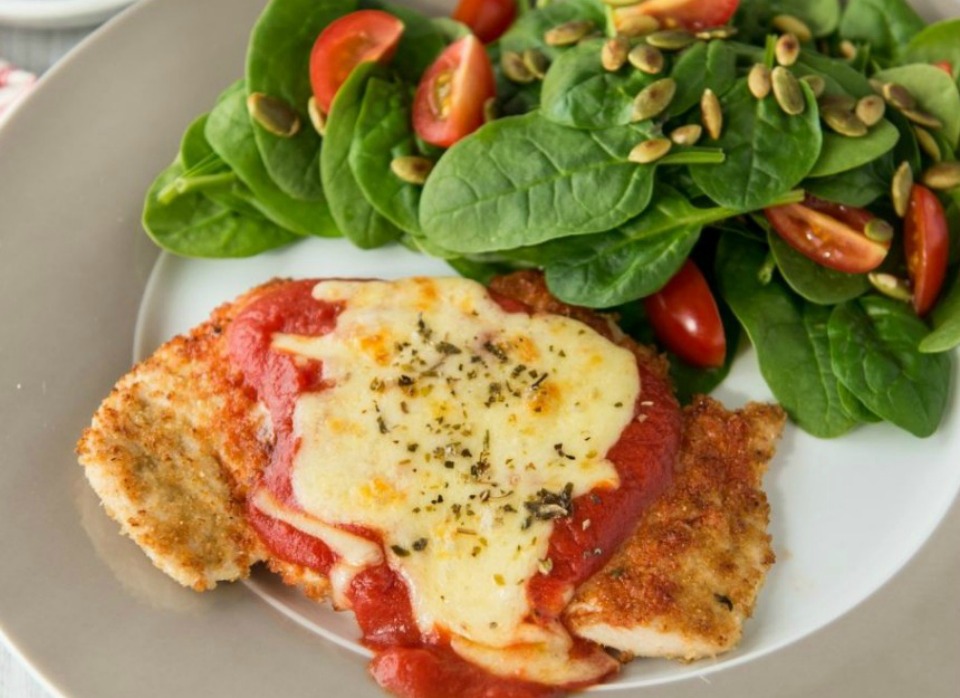 "As a Healthy Mummy mum I've learnt so much about cooking foods from scratch and it being easier, tastier and healthier."
Some of Stacey's favorite meals include: high fibre vegetable curry; green chicken curry with mixed vegetables; chicken parmigiana with salad and roast chicken with seasonable vegetables.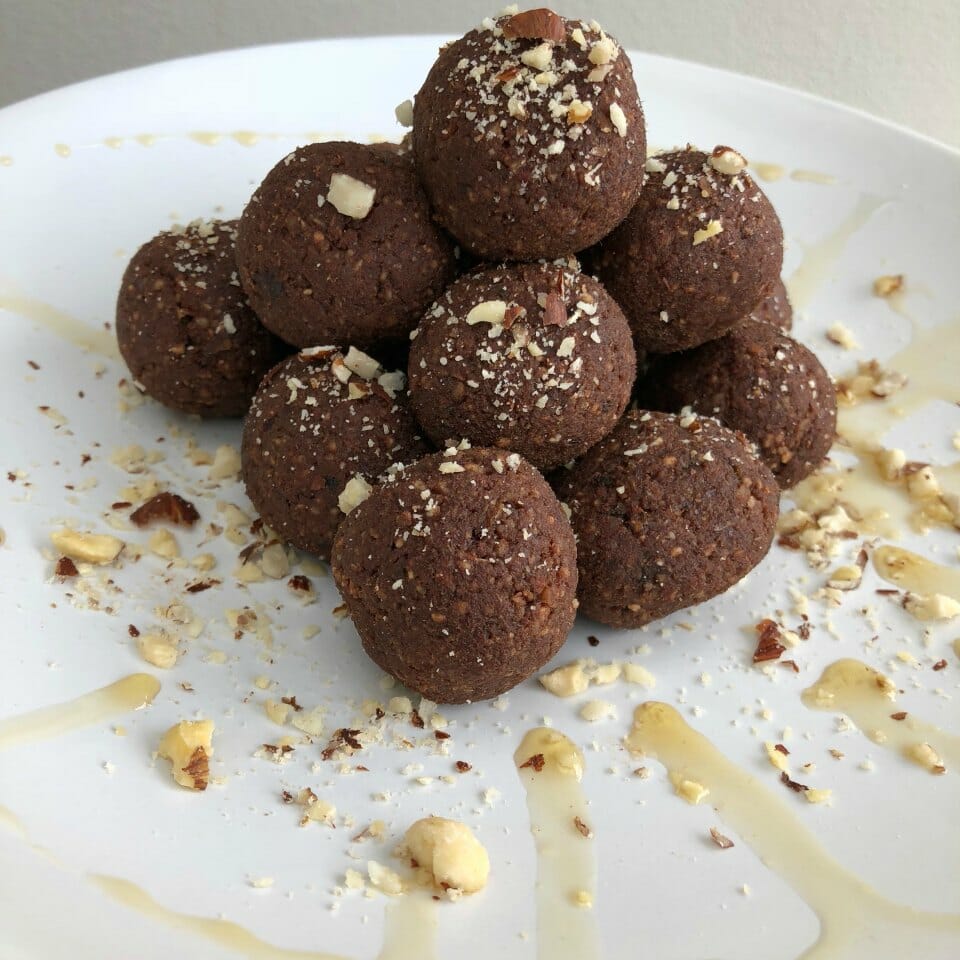 And for snacks her favourites include the Choc-mint bliss balls, Nutella bliss balls and Choc-almond bliss balls.
As for her kids, they love the wholemeal Choc-chip muffins and Weetbix balls.
Weight Loss Results – 14kg in 11 months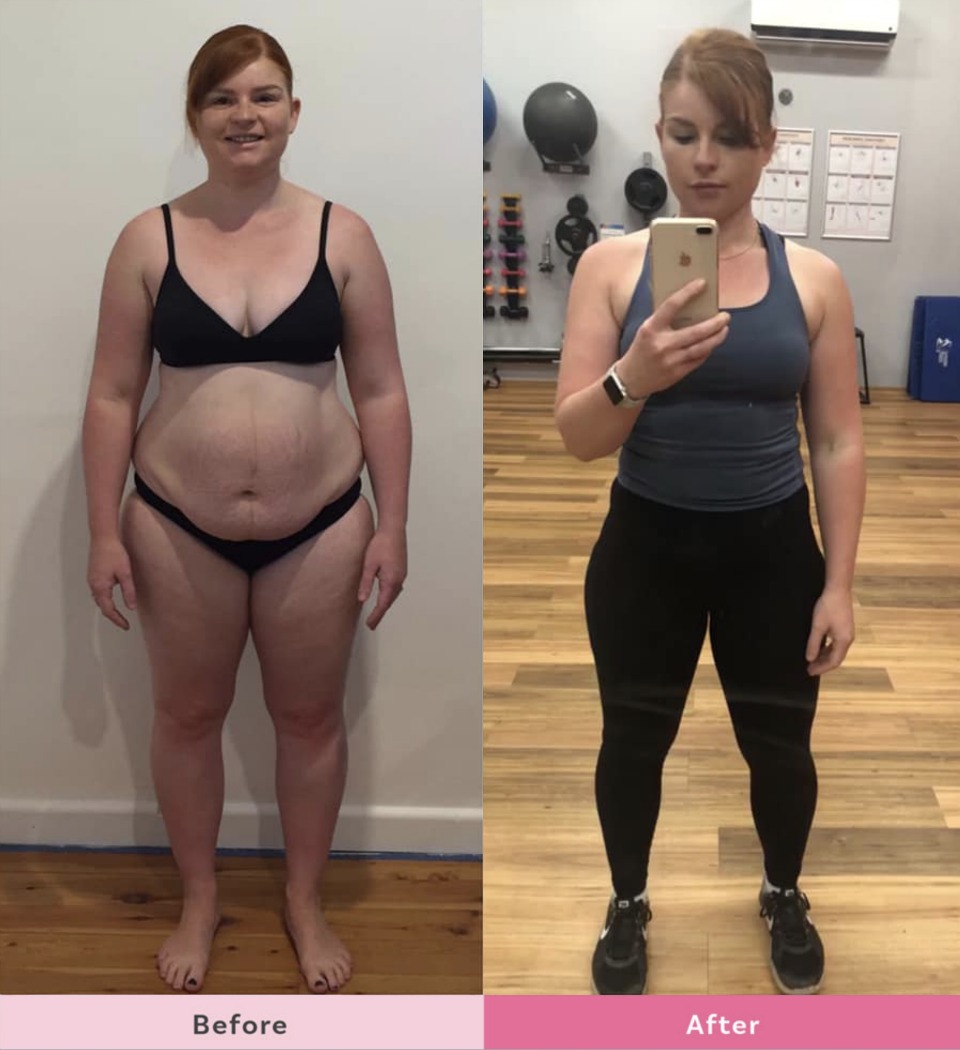 "From one month post partum with twins until now I have lost 14kgs with The Healthy Mummy" says Stacey.
"From 86kg – down to 72kg
I've had to work hard, focusing on my nutrition and being disciplined with my exercise to achieve what I have so far".
Non-scale victories
Not only is Tracey looking fabulous she says "I am healthier, fitter and stronger but the biggest benefit has been my mental state, my lowered anxiety levels and increased body confidence.
I'm loving me.
I am forever grateful for the Healthy Mummy as it has really helped me love myself, love my body, love what my body has achieved and what it continues to achieve throughout my post partum journey".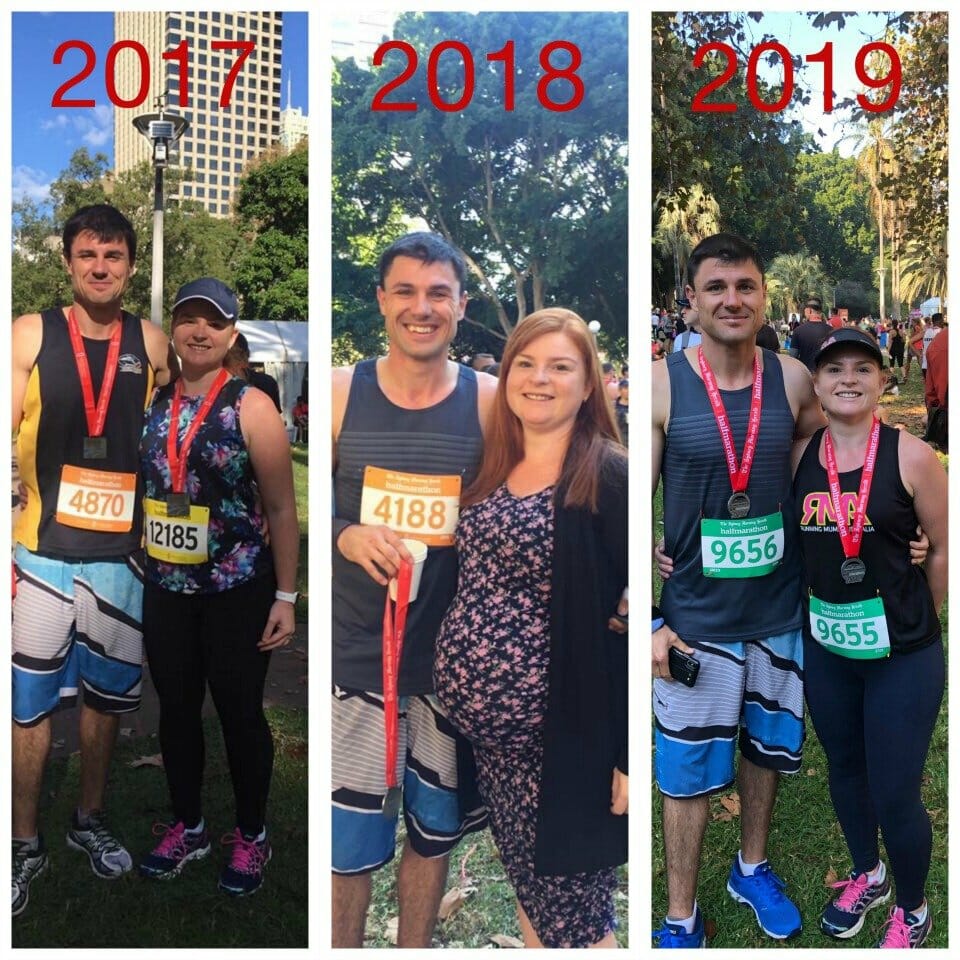 At 10 months postpartum SUPERMUM Stacey completed the half marathon (that she ran a year before she fell pregnant with the twins).
Why the Healthy Mummy plan works for me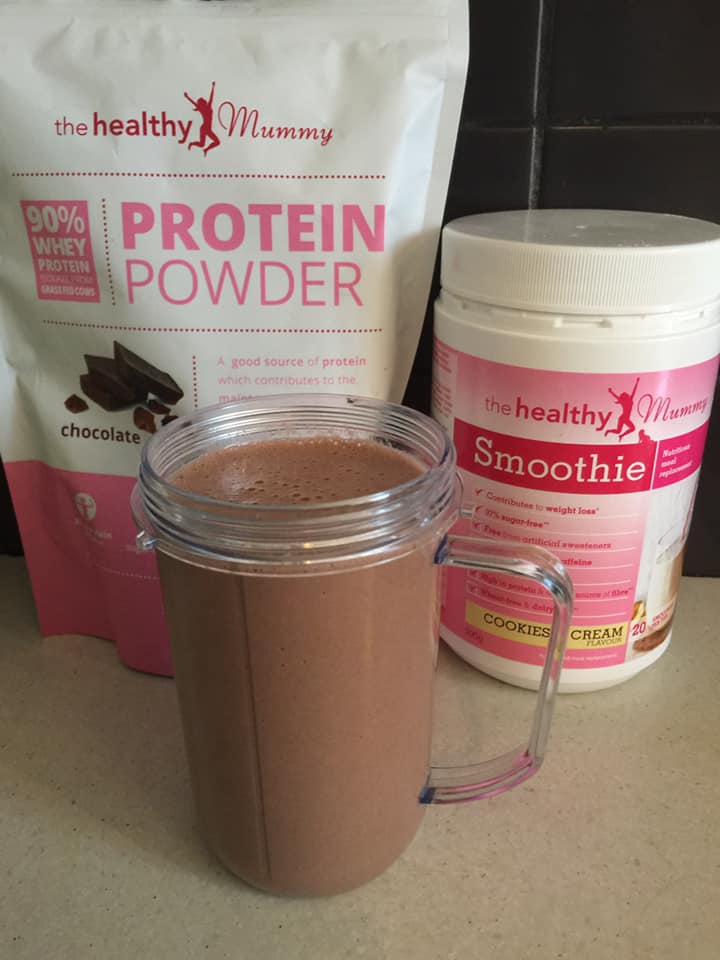 "I am a very simple eater and love food, so I use the smoothie mix and protein powder with water as a snack rather than blend with fruit as a meal.
A typical day for me is having 5 meals (Healthy Mummy meals and snacks) with a min 2000 calories.
As I work long hours I usually exercise at night and if I'm on a day off the kids will exercise with me/ babies are my weights in the workouts.
I do Healthy Mummy workouts (with and without kids) as well as weights and running".
Next goal
"My current journey isn't focusing losing weight. It's been about increasing my strength and fitness.
I haven't lost weight in months but I have stayed consistent and my strength and fitness has improved.
I'm so grateful I found The Healthy Mummy".
What a beautiful family you have Stacey! Thank you for sharing your story with The Healthy Mummy.
Want more? Read: 11 Fascinating facts you probably didn't know about twins
If you are expecting twins you will want to look at these names
Are you ready to life your happiest, healthiest, life?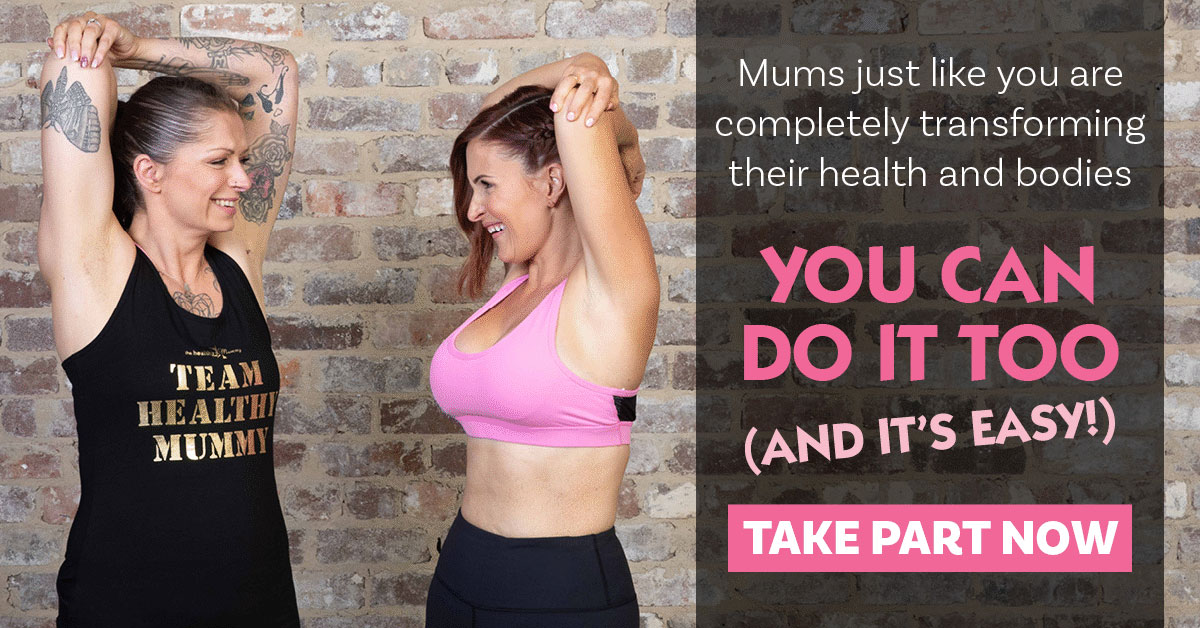 If you are wanting to lose weight and improve your energy – not to mention – help improve your overall health and wellbeing – our 28 Day Weight Loss Challenge is an awesome program to check out.
Our 28 Day Weight Loss Challenge includes:
28 days of at home exercise routines (no gym needed) – with video instruction
Customisable and breastfeeding friendly meal plans (including 7 Day Cleanse)
Time-efficient exercises for busy mums
Challenge combines Pilates exercises with interval and circuit training (HIIT)
Suitable for basic to advanced fitness levels
Home to thousands of EASY-TO-MAKE recipes!
To learn more about our 28 DAY WEIGHT LOSS CHALLENGE CLICK HERE or purchase our breast-feeding friendly Smoothies.