Losing weight in your 40s and 50s IS possible according to these 3 mums
Losing weight is almost like a second job, it takes dedication, persistence and sheer effort.
Depending on your age, weight can come off quicker, in different areas or without effort at times. However, the older we get, the more harder it can become. But it's NOT IMPOSSIBLE!
As there is a lot of misconception about losing weight in your older years, we have decided to speak to three mums who have successfully and inspiringly lost weight in their 40s and 50s by following the 28 Day Weight Loss Challenge.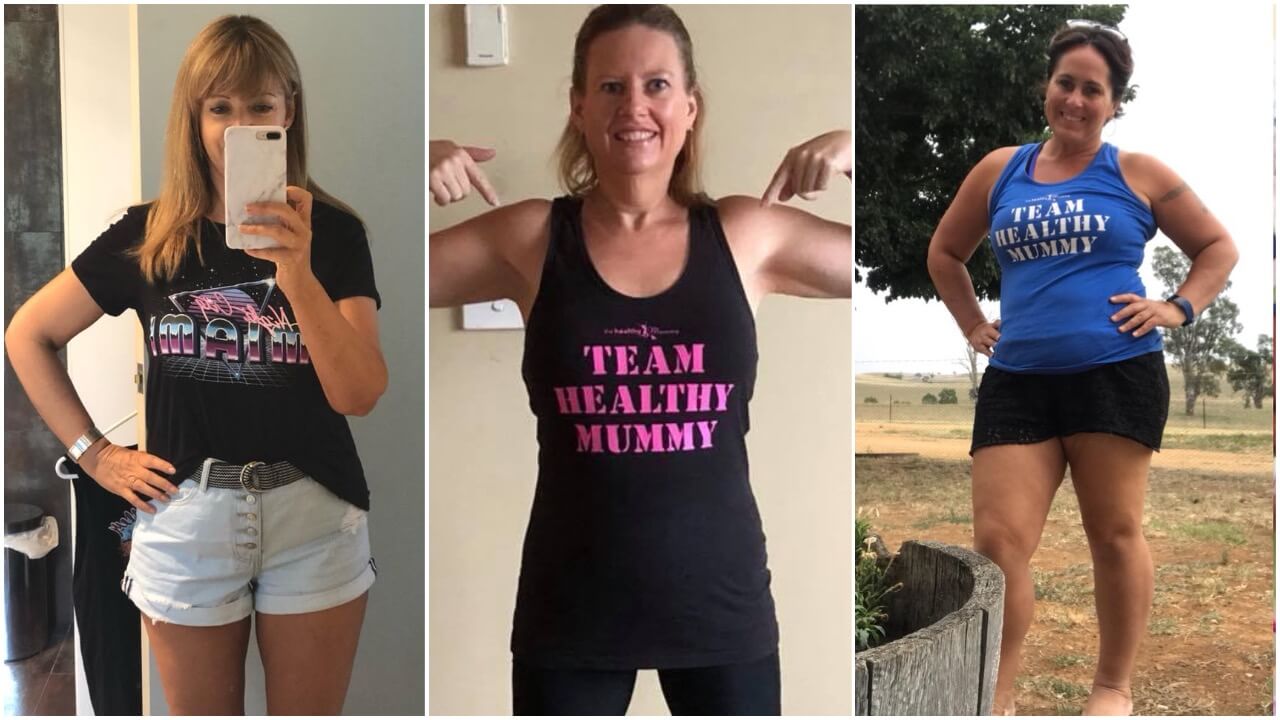 Look 20 years old in your 40s and 50s!
Kerrie O'Brien – 48 years old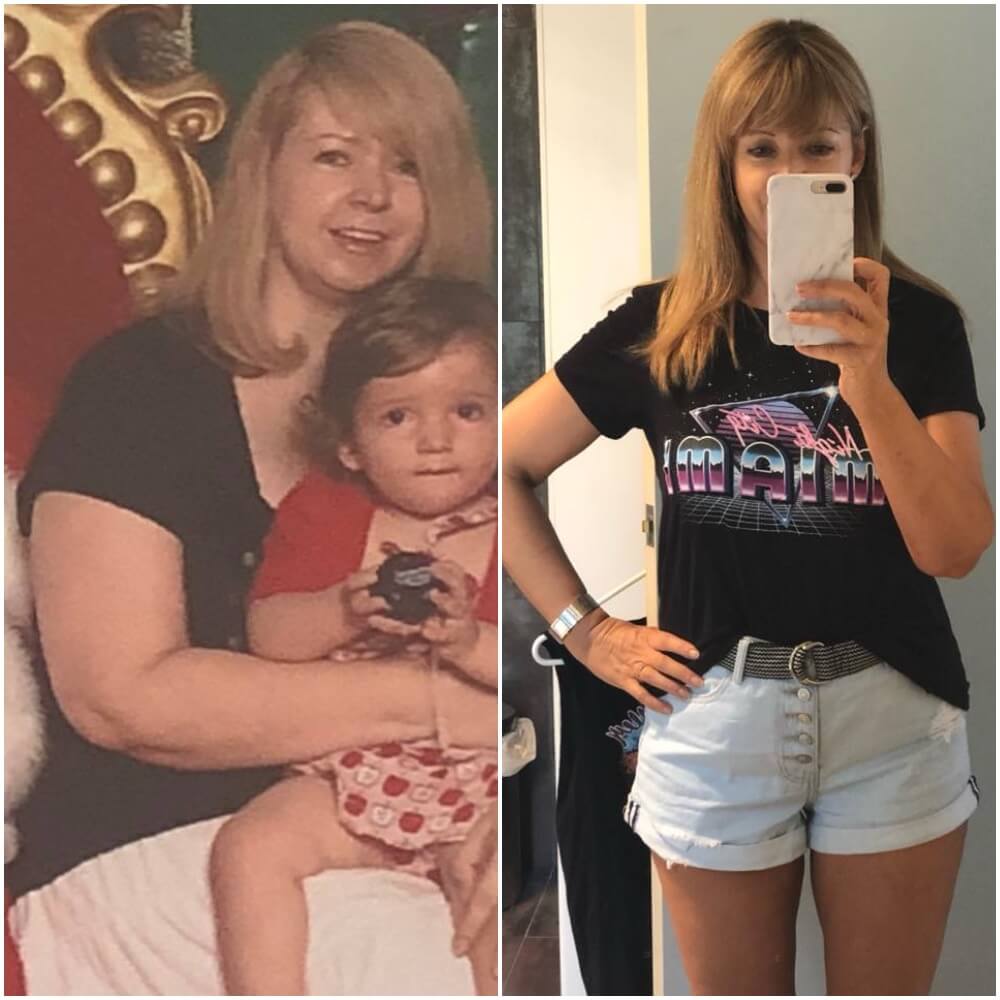 After a friend, also in her 40s, introduced her to The Healthy Mummy, Kerrie was inspired by her success.
Kerrie reveals she has lost just under 16kg in 10 months and has gone from a size 14-16 to a size 8-10 – something she had only dreamed of before The Healthy Mummy!
"I had been eating healthy and exercising the past 3-4 years but my weight hardly changed until I joined The Healthy Mummy," Kerrie said.
Like many mums over 40, Kerrie thought that maybe it was too hard to lose weight at her age but that it isn't the case.
"You just have to be focused and consistent and you may have to work a bit harder than you did in your 20s or 30s to lose the weight but it's totally achievable," she says.
Kerrie weighs less now and is fitter and healthier at age 48 than she was in my 30s.
Kerrie says, "I feel happier, healthier, I have more energy, more confidence, I'm more organised, and I feel like I'm a better mum."
Her tips for older mums would be to work on ways to boost your metabolism.
Kerrie's done this by changing up her exercise and doing lots of high intensity and Tabata workouts, by adding in weights and resistance bands, by regularly eating her target calories and eating 6 meals a day, following the 28 Day Weight Loss Challenges, regularly mixing up her food (e.g. swapping sweet snacks for savoury, smoothies for breakfast then swapping to smoothies in the afternoon, doing regular 3 day cleanses etc) and by not cutting out any food groups.
Many older ladies think carbs are the enemy, but instead of avoiding carbs, Kerrie started eating MORE carbs in healthy versions! Here is why carbs aren't the enemy.
"Also drinking lots of water and the Healthy Mummy smoothies and metabolism tablets are both amazing" Kerrie said.
"I think you do need to change your mindset when your older and say that you can do it and then apply yourself by being as consistent as possible and you will get there."
Nikki Myles – 45 years old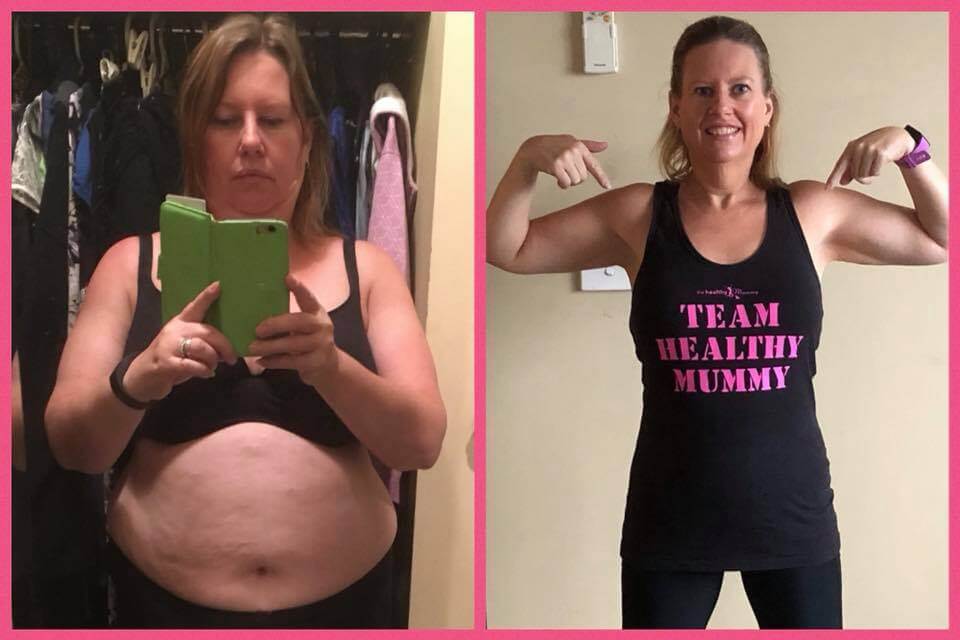 Nikki says it's never too late to lose the weight and that age is only a number!
"People told me my metabolism wouldn't allow me to loose weight at my age but that just made me more determined to prove them that they were wrong," she says.
And prove them wrong, she did! So much so that she feels (and looks) younger than she did 20 years ago.
"I loved how I could eat delicious foods and still lose weight without cutting food groups out," says Nikki.
Nikki started her weight loss journey at 83kg and now weighs 54kg, having lost 29kg in total.
She says, "People that I haven't seen for a year are shocked by my transformation."
Nikki credits meal prepping as a big factor of losing weight at her age, urging others to mix up what you are doing every so often because your body gets used to the same thing.
"Meal prep when you can it doesn't have to be done on the one day, a little bit each day adds up. Check what you have in your freezer, pantry and fridge, you will be surprised how much money you can save by using what's on hand," she says.
"I am a better mother and wife than I have ever been because I have learnt to love what I see."
Michelle Knight – 46 years old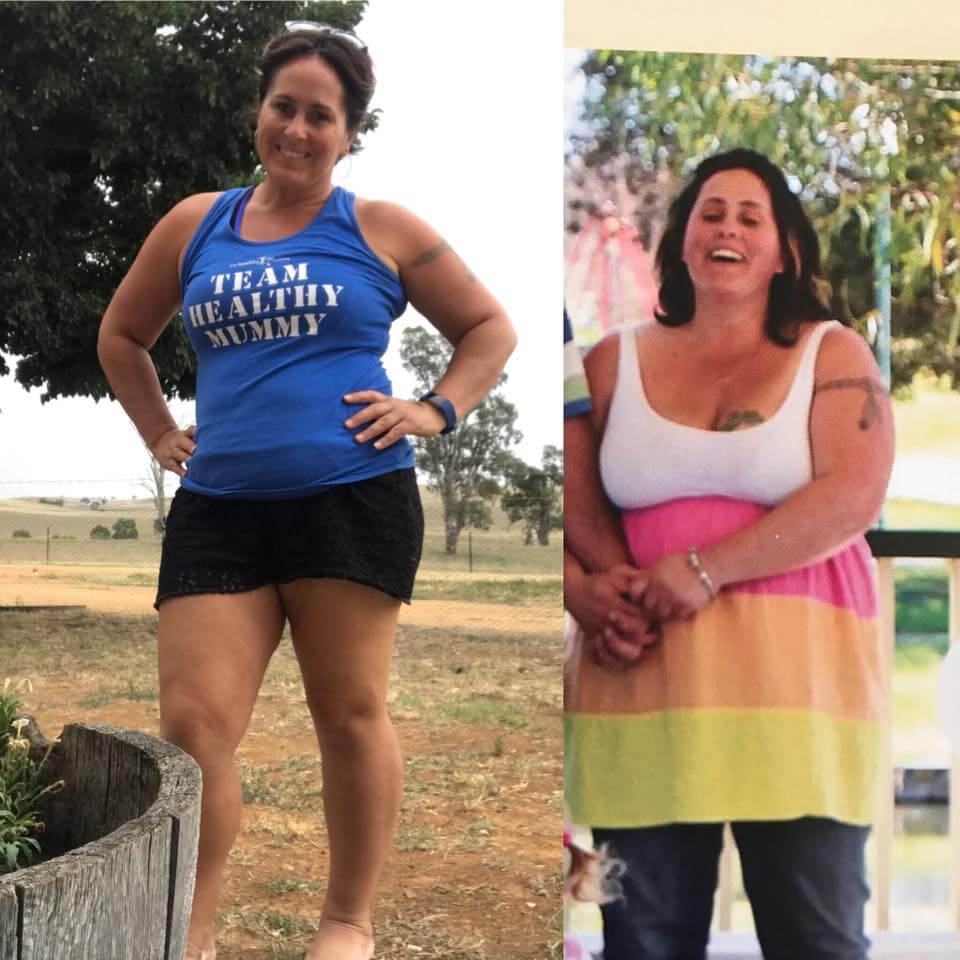 Michelle says she wanted to get healthy for herself, her kids, and her grandkids.
When people said to her, "you're too old," she would say "age is just a number."
Michelle has lost over 22kg since February 2017 while dealing with depression and post traumatic stress disorder.
"The changes in me and my life are mind blowing. I am stronger, fitter, healthier and happier, both mentally and physically," says Michelle.
Using the Metabolism Support tablets and the Super Greens, Michelle is on her journey to become healthy and the weight loss has been a bonus!
Michelle wants others on a similar journey to make it fun, that way you want to do it, not feel like you have to.
Join The Healthy Mummy 45+ support group
To connect with other mums, share and exchange tips on weight loss, recipes and general support join the group HERE. 
Start your weight loss journey at any age, using the tools provided by the 28 Day Weight Loss Challenge.
Are you wanting to shift the baby weight and blast tummy fat? Then join our 28 Day Weight Loss Challenge!
Our Challenge is designed by mums for MUMS to help them lose weight through healthy eating plans and exercise.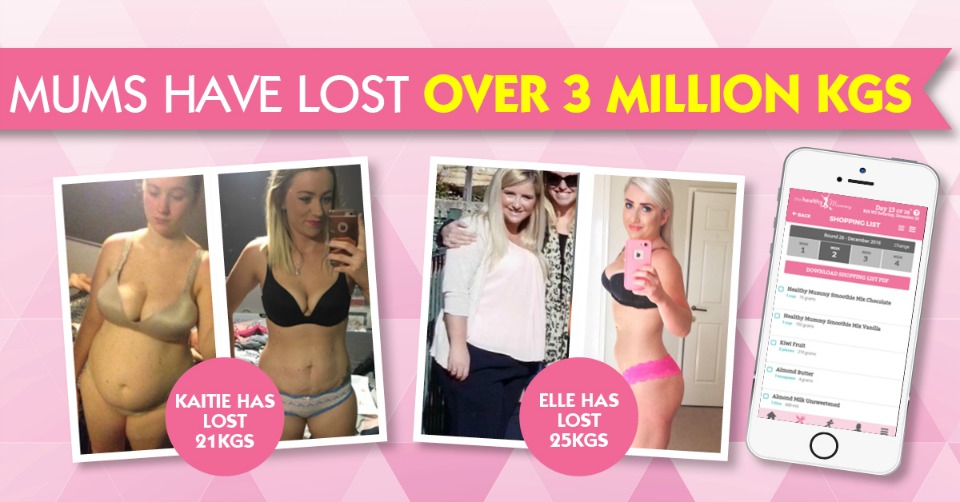 Each month our 28 Day Weight Loss Challenge is themed, targeting things like reducing sugar, budget recipes, meals for fussy eaters, recipes with 5 ingredients or less, and many more.
You can find out the theme of this month's challenge HERE.